What does it mean that I just arrived home from out of town and headed straight for the crafting table!
I was only gone for a few days – but I feel out of practice…like I don't even know what to do with all these supplies I have lying around –
that's a problem considering all the crafty supplies that I have jammed into my teensy apartment! 
Sometimes I feel like I live inside of Tetris – move one thing and everything could crumble.
I have dreams of this crafting space … but until then, I'm following the directions of Mr. Tim Gunn – I'm making it work!
To get back into the crafty swing of things after a few days away, I took a gander at all the current challenges and happened upon the current WPlus9 Color Cue Challenge.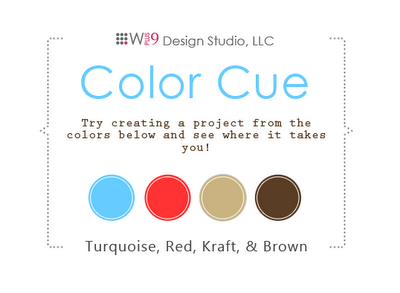 I love the combination of red and teal!
My first card has a warm feel to it…with a little depth that I added by embossing the images and popping out the Stampin' Up Top Note Die with dimensional adhesive. Simple. Effective.
(Thanks to Deb C for sending me a bunch of these die cuts, since I don't own the actual die)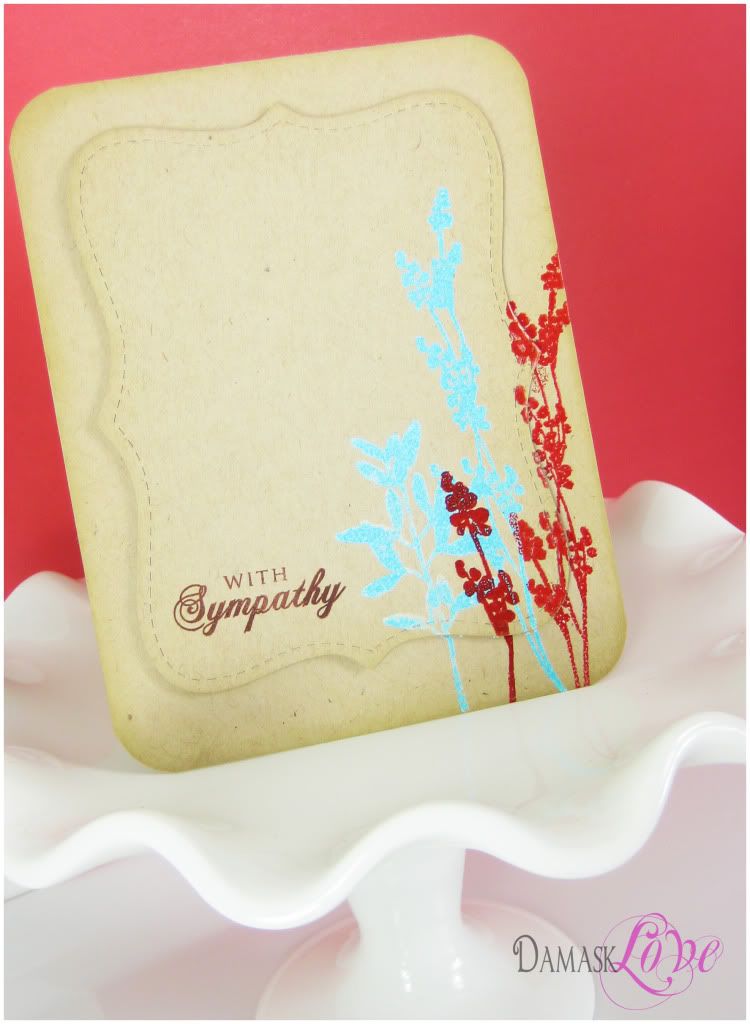 My next card features a very different take on the colors from this challenge. Clean. Simple. Lots of white space.
This one layer wonder features a technique that I've been wanting to use for a while.
Well, I love the way layered tissue paper adds an interesting depth to the project, and the thinness of the tissue paper results in a really smooth image. It's as if the tissue and cardbase are one layer.
A thin (VERY thin) layer of glue is all you need to adhere the tissue paper to the card front.
So, that's it for today!
I'm back at it and it feels good!
Thanks for stopping by for some Damask Love!
Supplies:
With Sympathy
Stamps: PTI (Mega Mixed Messages, Life)
Paper: PTI Kraft
Ink: Vivid Dye Ink (Brown), Ranger Embossing Ink
Other: Stampin' Up Top Note Die, Stampendous embossing powder
You're So Sweet
Stamps: PTI Cupcake Collection, A Little Argyle
Paper: PTI white
Ink: Vivid Dye Ink (Brown)
Other: Assorted tissue paper, corner rounder