Better late than never?
Sorry for being such a slow poke – but I've been having a weekend full of bridal shower fun! I can't wait to share photos and details with you!
I've got several winners to announce – but forgive me for not including the image for each of the random number generators – I just didn't have the time to download and include them in the post!
Now for the winners:
Do-over Blog Hop Winners
These are the three randomly selected winners of the Do Over Blog Hop! Thanks so so much for everyone who participated. I loved reading each post and seeing your old and new projects
(I couldn't  download a photo but stop by Jen's blog to take a look at her fabulous do-over. Not only did I love the card, but she cracked me up with her comments about her original project! Jen, I totally know what you mean about not wanting to make the photo too large!)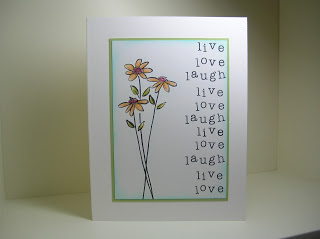 I love the sentiment Ardyth created on this card! And those simple blooms with the shaded background is totally clean, simple and perfect!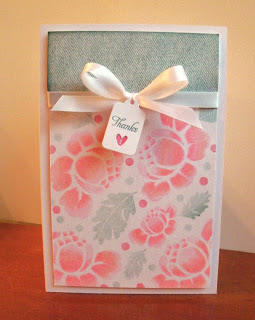 Kelly used my new favorite set, Rosie Posie to create this soft and wonderful beauty…and in all honesty, I absolutely loved her first card. It's a bold and beautiful stunner. Make sure you take a look!
Honey Spoon Giveaway
Thanks for all the "sweet" comments on my honey spoon project. I loved reading each one and I hope you're inspired to make some non-candy valentine's day gifts!
Now for the winner:
Connie!!!
Conniesaid… 

 

Thanks so much for sharing this wonderful little valentine treat! I hope you don't mind but I just have to make a few of these. I made homemade suckers/lollipops for my niece for Valentines Day and it will fit in these perfectly.

I think everyone will let you slide on your blogging considering what it is that has gotten your attention lately:)

Thank you so much for all your inspiration as well as the opportunity to win those yummy honey spoons! I look forward to each and every email update I get from you. Keep them coming!(after your upcoming nuptials of course)

February 2, 2012 12:01 AM 

 

 

If your named popped up in this list of winners, send me and email with your mailing information and I'll send you some fun prizes your away!

 

 
Thanks for stopping by! I'm back off to more wedding fun!