Hey there friends…anyone out there still reading this thing? I've been gone for a little while…longer than I'd like, but there a wedding to plan and I'm in the thick of it!
I wanted to stop in to wish you a Happy Valentine's Day and share a little project I made for my coworkers. A few weeks ago, I posted a few "do-over" projects, and today's project keeps that theme going.
About a year ago, I posted a paper mailbox template for Valentine's Day and offered it for others to download. If you missed out on the post…HERE it is!
And here's the mailbox I made for that post…I absolutely refuse to post the coordinating card I made in the same post, because it is an abomination of the entire craft of cardmaking.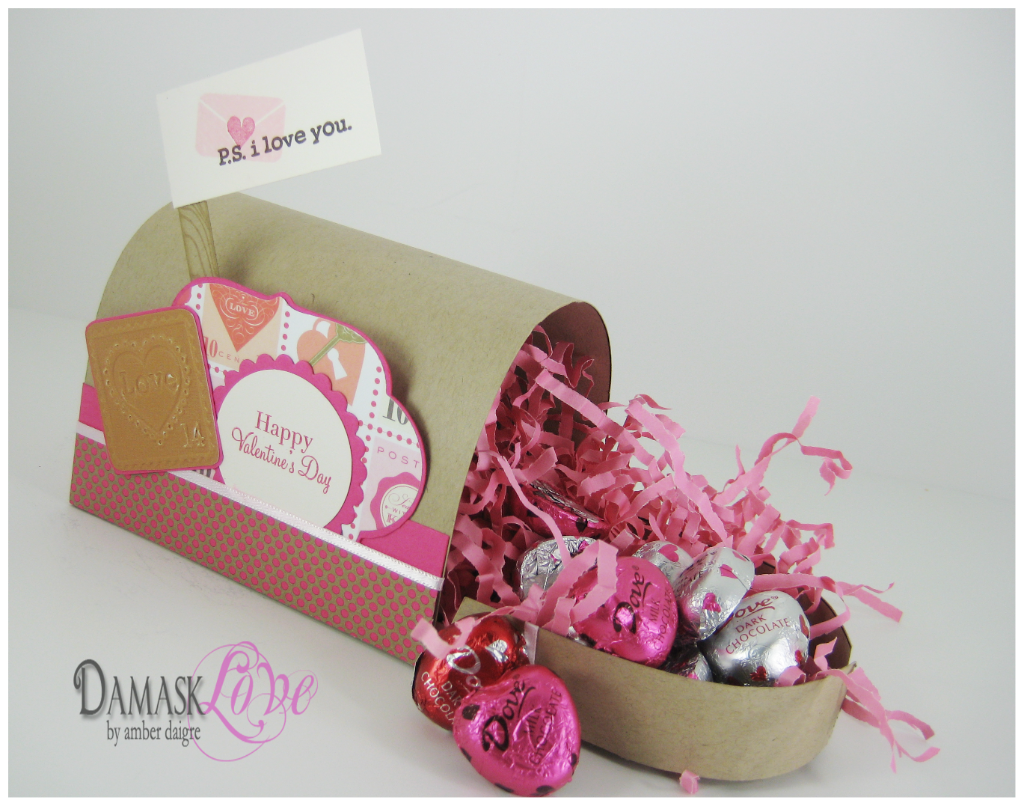 Today, I've revived that template to create another version of this project. I recently purchased the Papertrey Ink Postmarks stamp set, which provided tons of inspiration for making today's ensemble.
Unlike my first mailbox, where I used lots of patterned paper, this time around, I opted for stamps, stamps and more stamps!
I layered lots of hearts to decorate the mailbox then created a simple set of mail-themed valentines.
Check out the original post of step-by-step instructions on assembly!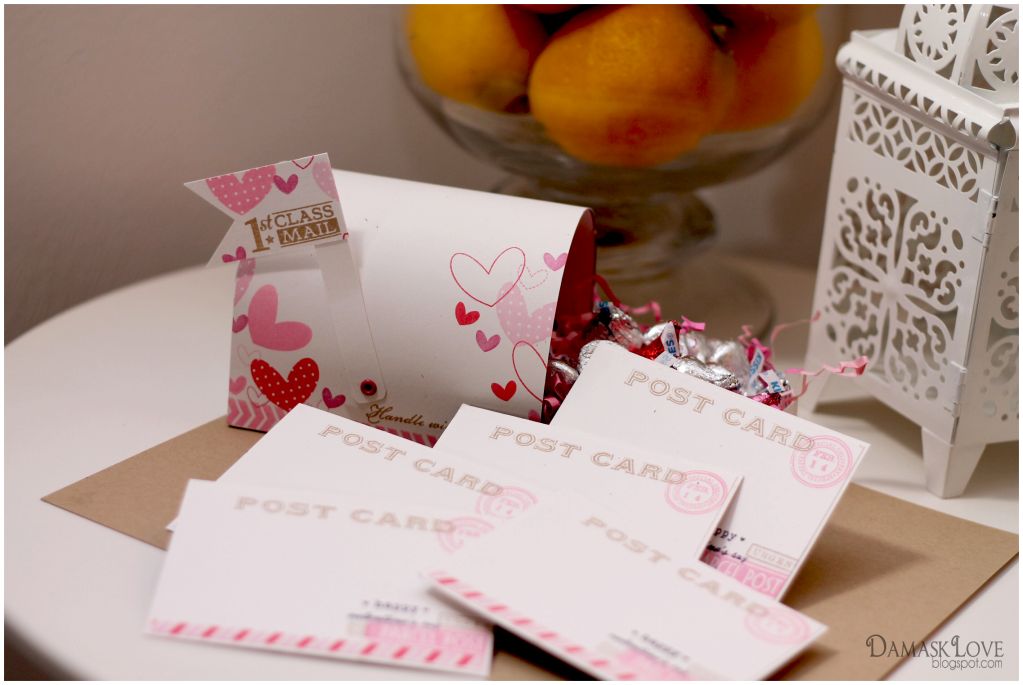 I loved playing with the Postmarks set to create these cards. They were super easy to mass produce! I left most of the card blank so that I could write a little note to each of my coworkers. Then I placed the mailbox in the office and each girl stopped by to pick up her "package!"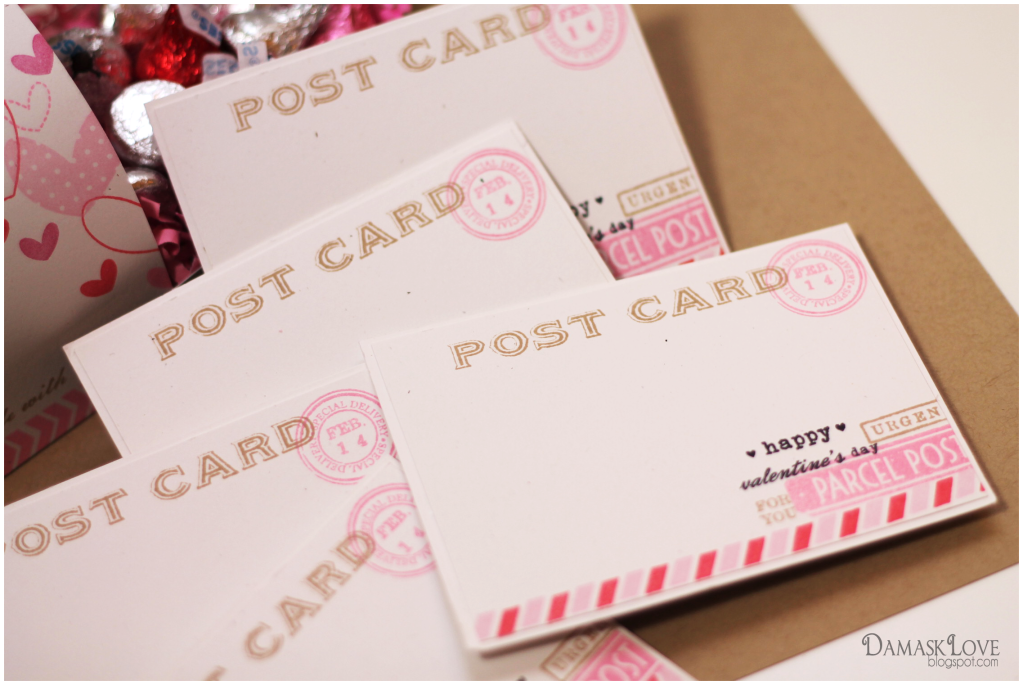 And on the back of each card…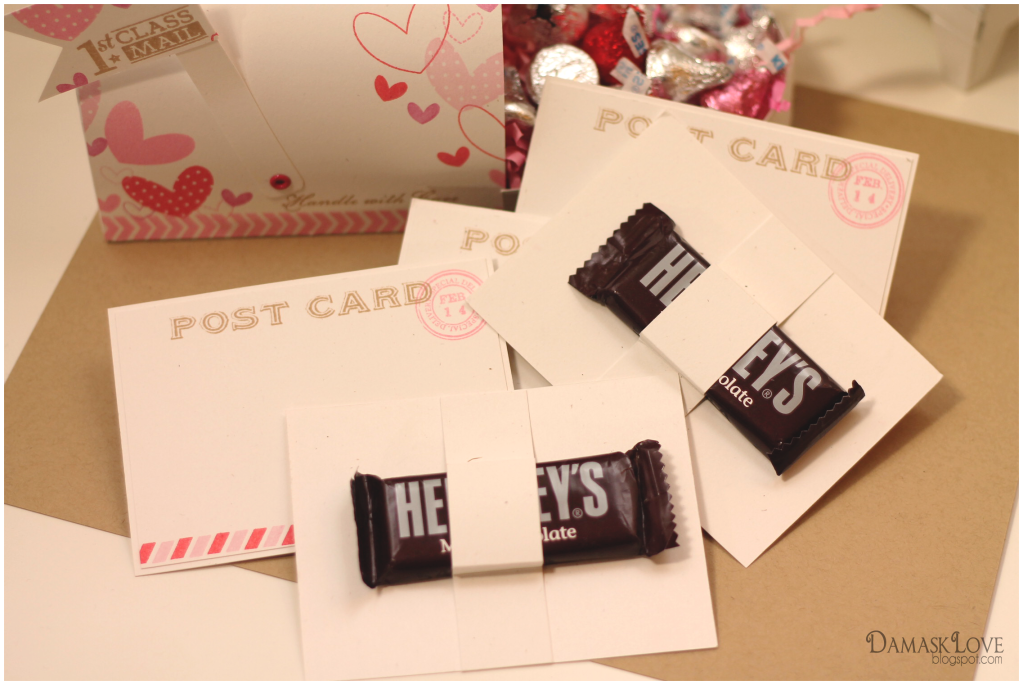 So there ya go! A simple little mailbox ensemble perfect for you Valentine! Hope you enjoy your day!
Supplies:
Stamps: Clear and Simple Stamps (Hearts), Papertrey Ink (Love Tags 2010, Postmarks)
Ink: Impress Fresh Ink (Pink Lemonade, Sugar, Strawberry, Fuchsia), Papertrey Ink (Kraft, True Black)
Cardstock: Papertrey Ink (Rustic White)
Other: Damask Love Mailbox Template