It's day two of Valentine's day fun here at my blog! – and it's a doozy:-)
Yesterday, my post was all about how to make a cute, easy package for yummy Valentine's Day chocolates. Now that we've got the chocolates covered, what better accompaniment than some roses!!
Nothing says lovey dovey-ness like chocolate and a beautiful bouquet of red roses, right?!
Well today's post isn't about just regular old roses – that wouldn't be any fun, now would it?!
Today I am going to walk you through a project that I am SO EXCITED ABOUT!!
This project is all about roses made from felt.
(beware, lots and LOTS of instructions & pictures):
These are the materials you will need:
The "vase" is a plastic mint julep cup that I found for super cheap online. Any small vase will do. I used felt from Jo-Ann's that was on sale for 40% off! You'll also need a styrofoam ball, which is available in the floral section of Michael's. I used a cone shaped piece of styrofoam since it fit perfectly in my cup.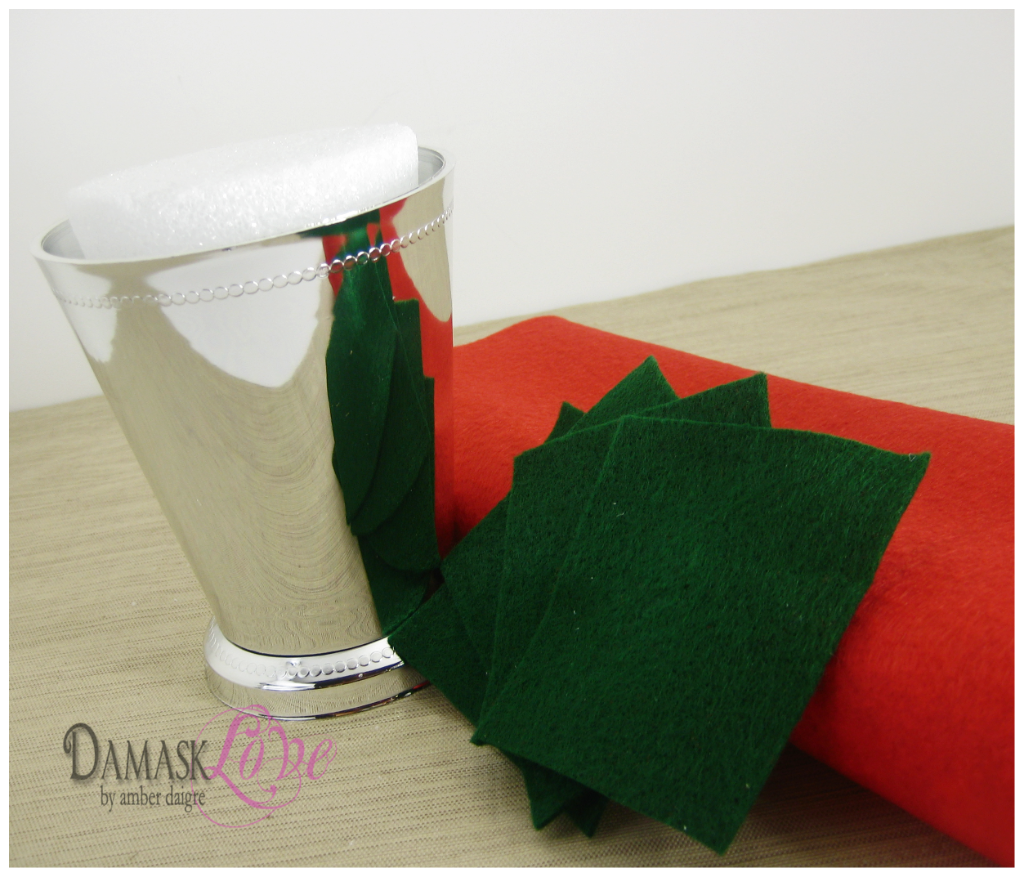 With all my materials in hand, my first step was to create a bunch of felt roses, which I learned to make from this tutorial.
I made about 12 of them for this project.
With the roses done, I used 18 gauge floral wire to wrap the bottom of each rose. A pair of pliers came in handy for this job.  Be sure to squeeze the wire on the base of the rose so that it won't slip off. 
I placed the wire into the styrofoam and then cut a simple leaf from green felt and used a dressmakers pin to secure it in the styrofoam, next to the rose.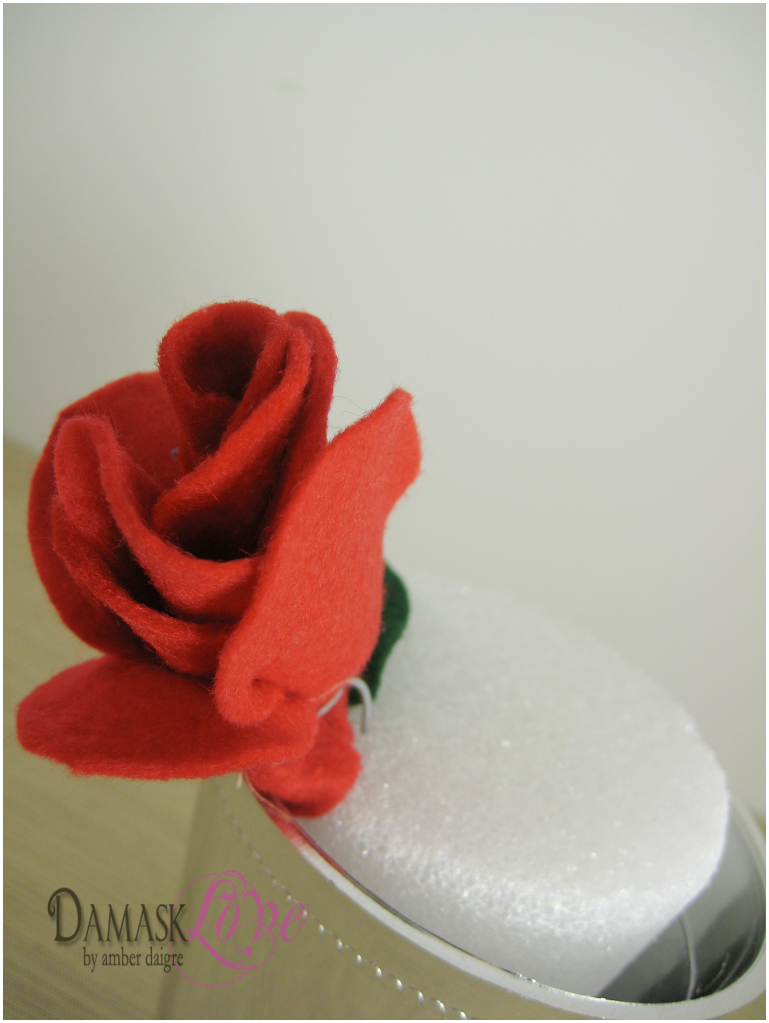 I continued placing all the roses and – VOILA – a beautiful vase of roses.
My favorite detail of this project are those wire photo holders! 
To make them, I used the same floral wire and wrapped it around my glue pen (a dowel would work too – I just didn't have one)
I made sure the wrap it tightly, so that a photo could be placed in between the coils.
Then I strung a few beads on the wire and made another spiral underneath so that the beads would stay put.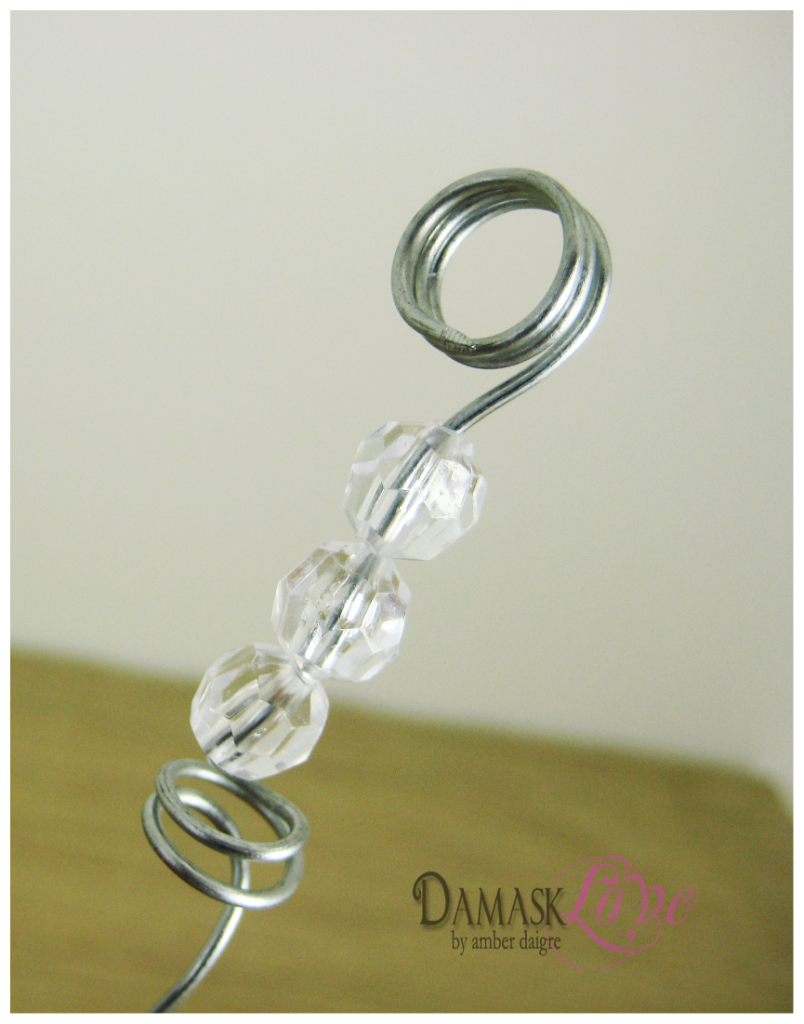 Here's a close up of the finished project!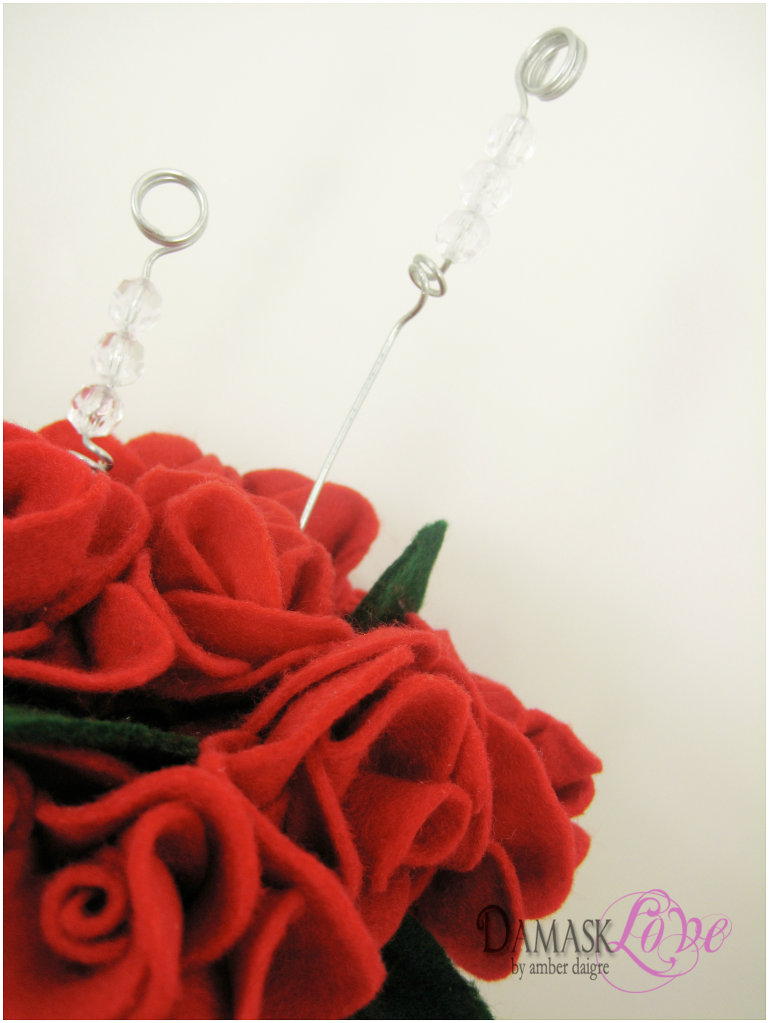 With the project done, I wanted to send the finished product to a special crafter.
I thought the Papertrey Ink Valentine's Swap would be the perfect opportunity to share this cuteness with another crafty gal.
So I packaged up the chocolates and roses and sent them off to Toia in Texas – I hope she is enjoying these!!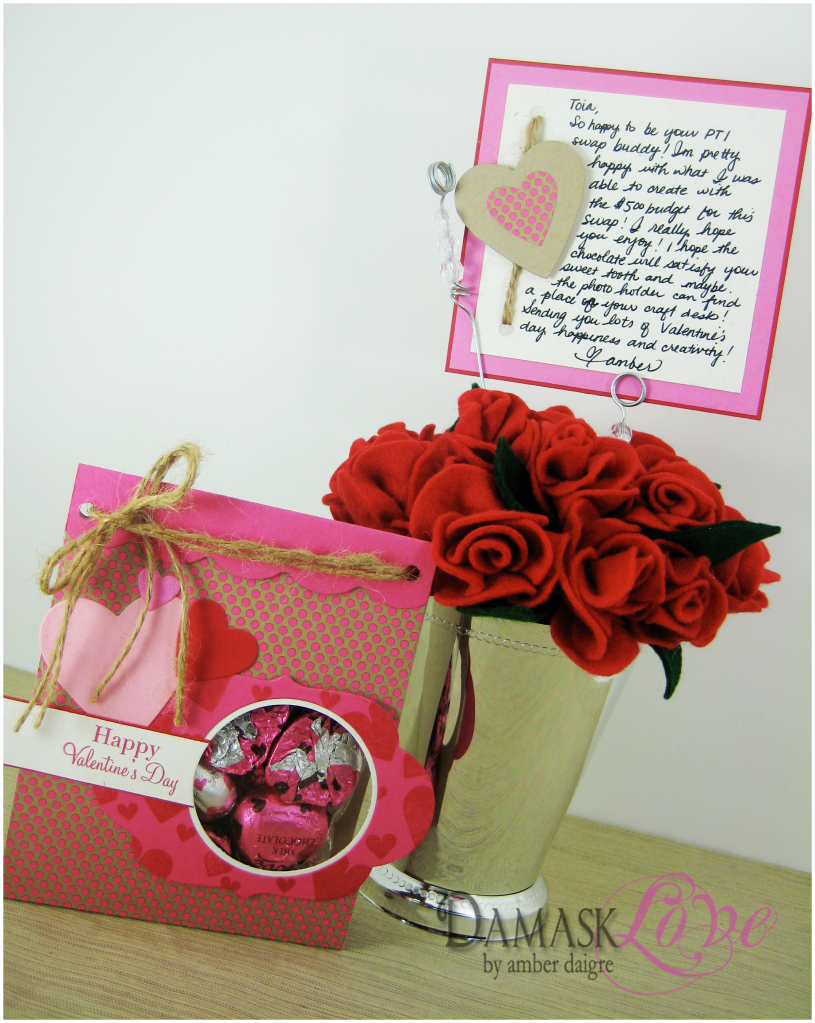 Thanks for stopping by to read today's post!! 
Supplies:
Stamps: none
Ink: none
Paper: none
Other: mint julep cup, styrofoam, red felt, green felt, 18 gauge floral wire, clear beads