Today is my mom's birthday, so of course I had to make something uber-fun & fab for her special day!
She mentioned to me that she was in need of a pair of bronze-y/gold earrings and that's all I needed to hear to get my crafty mojo going!
I had never made jewelry before, but I knew I wanted something simple, classy and a little bit flashy!
I scoured the jewelry aisles at Michael's for at least 2 hours – I'm pretty sure the manager thought I was casing the joint.
Here's what I came up with: 
I think they are so pretty. Definitely something she can wear everyday, but special enough for a night out on the town!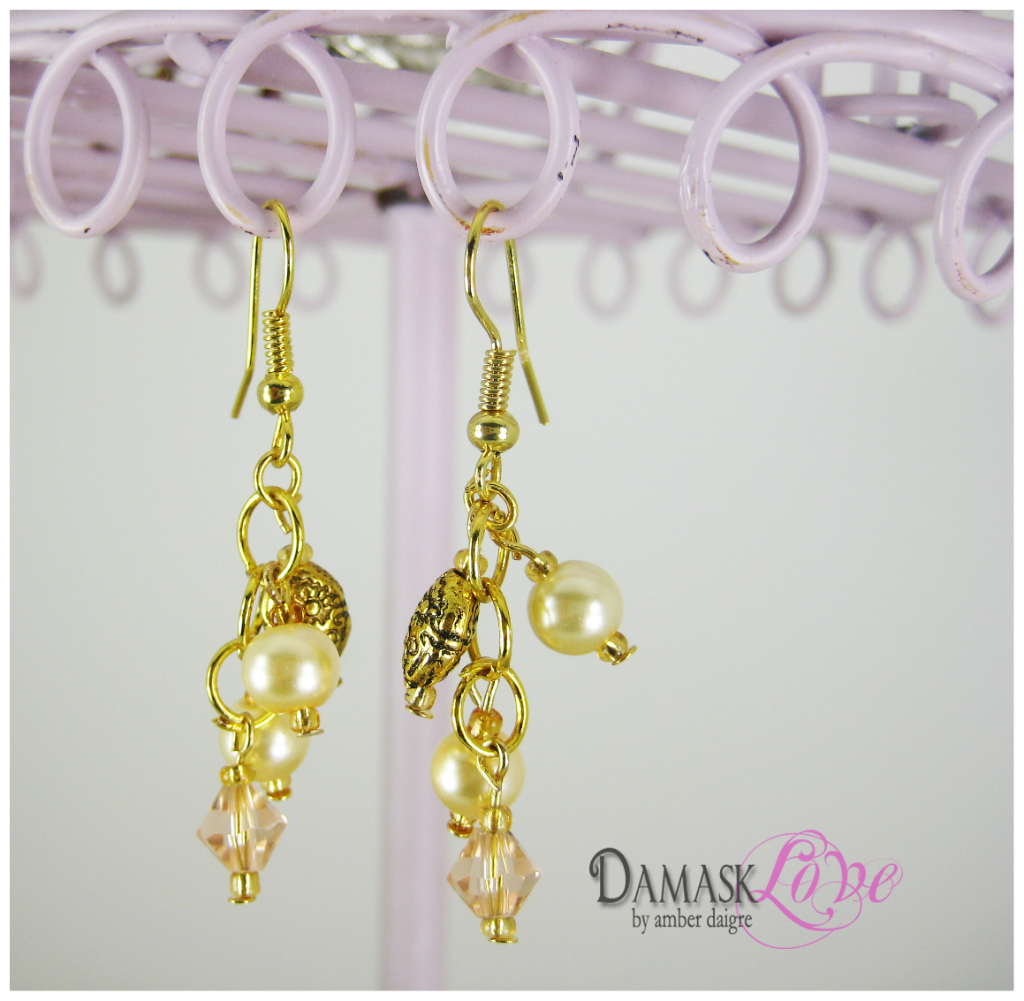 Now, you know I couldn't just make earrings without making some fabulous packaging too!
So I mounted the earrings on a couple pieces of cardstock by using by 1/16 hole punch to give them somewhere to hang. The finished look is similar to what you get in the department store – but way more fun!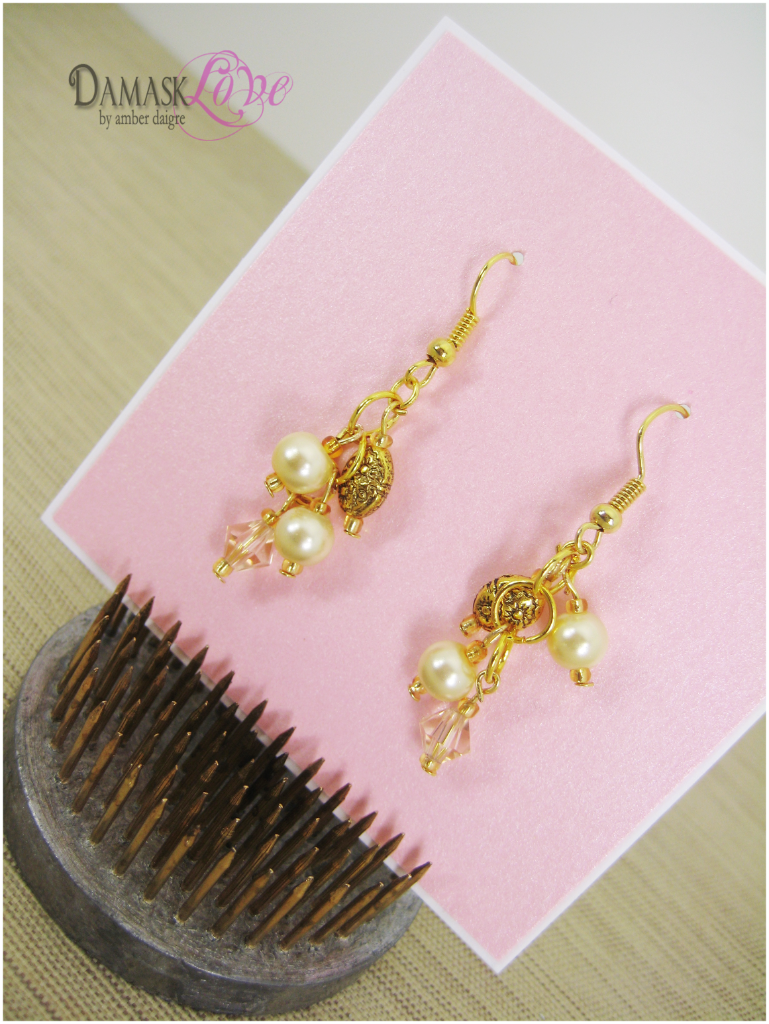 I also made a cute little matchbook folder to package them. I was inspired by the Papertrey Ink Lunchbox Note die – which is very similar is design.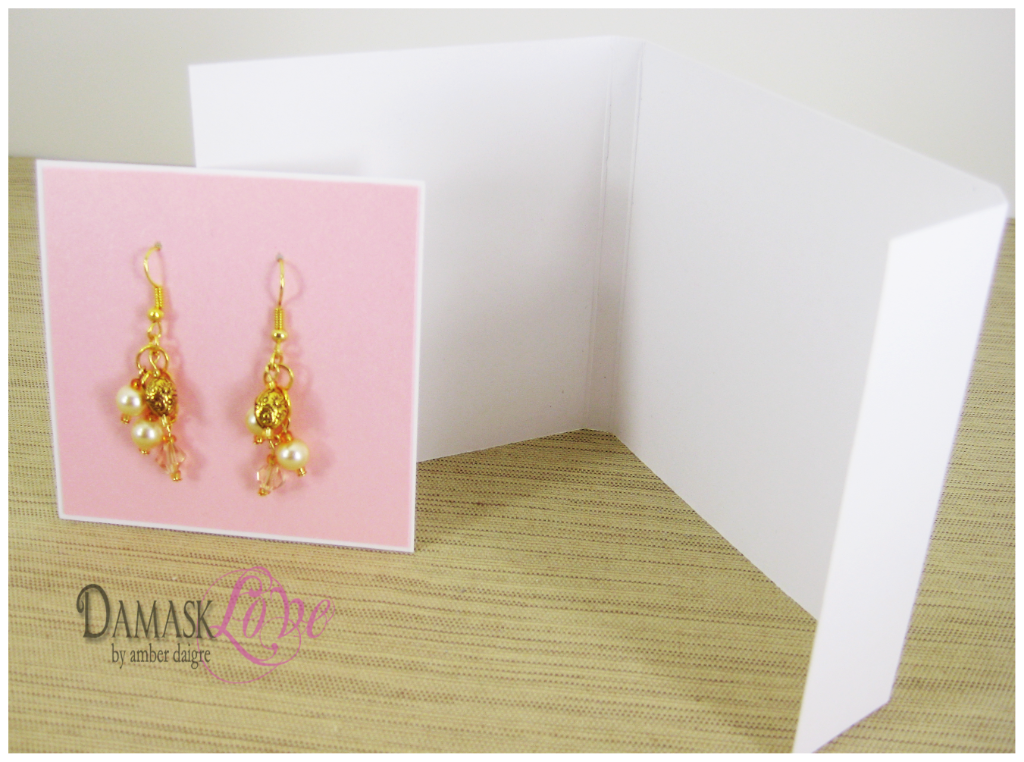 I dressed up the packaging and made a card to coordinate. I just LOVE LOVE LOVE the stars with that sentiment – they are a match made in heaven.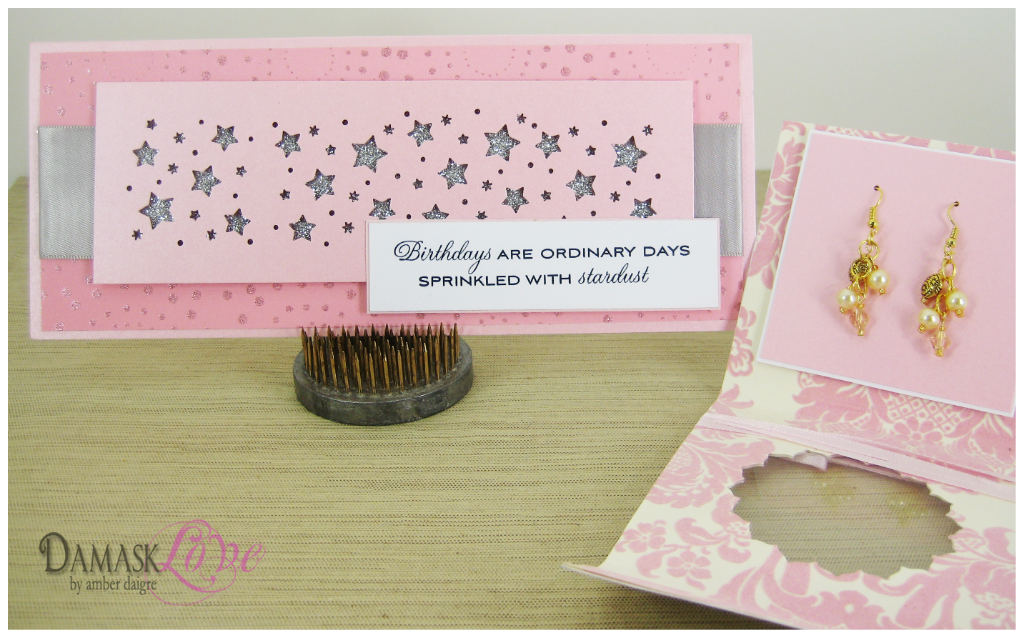 And a matching envie (duh!)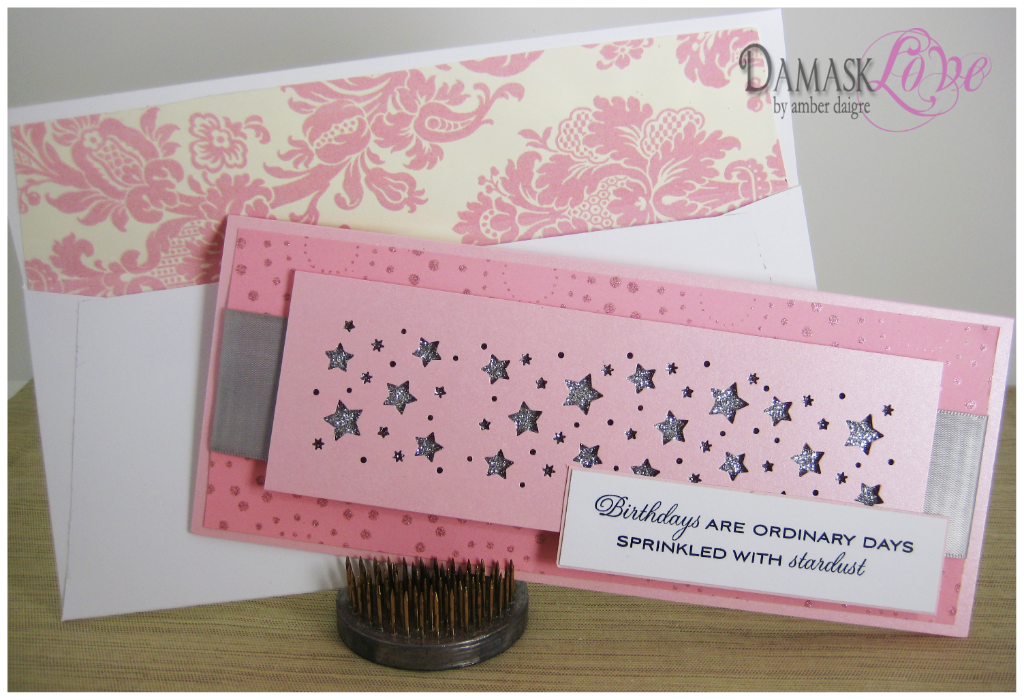 I am really happy with the finished product and I'm sure my mom will be happy to. 
Keep checking back today, because I'll also be posting day two of my week-long Ode to Valentine's Day!!
Supplies (all Papertrey Ink unless otherwise noted):
Stamps: Inside & Out Birthday
Paper: Pink Shimmer cardstock, Stamper's Select White cardstock
Ink: True Black
Other: Martha Stewart All-Over-The-Page Punch: Stars, Limitless Layers 2.5 die