The Happy Planner Girl Collection is available JOANN …and I'm kind of a excited about it.
For almost a year, I've been sounding the planner trumpet, in hopes I could bring more of my crafty family into the planner fold. Many of you have jumped on board enthusiastically – heck – when it involves stickers and cute papers, it's not a tough sell.
There are a few of you, though, you were still on the fence. Being the battleax that I am, I love challenge and with the release of The Happy Planner Miss Maker collection, it appears that all my planner prayers have been answers.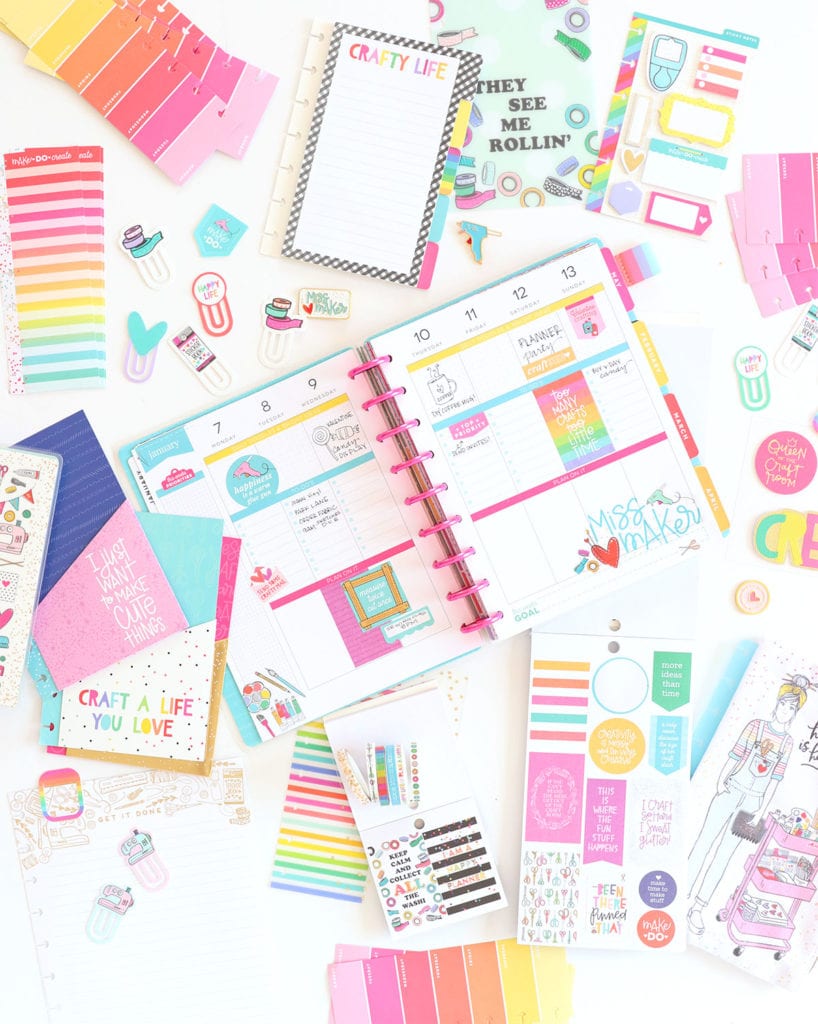 Today on the JOANN Facebook Page, I did a fun tour through the entire Happy Planner Miss Maker collection including some of my favorite tips and tricks for using this planner in your own life. Take a look at it HERE and ask your questions! I'd love to help answer them! Here are a couple of the most popular questions:
"What is Happy Planner Girl?"
Every year, The Happy Planner releases a premium collection of planners built around certain themes. These five collections are collectively referred to as "Happy Planner Girl."  This year, there are five collections: Faith Warrior, Socialite, Super Mom, Healthy Hero and Miss Maker – which is EXCLUSIVELY available at JOANN.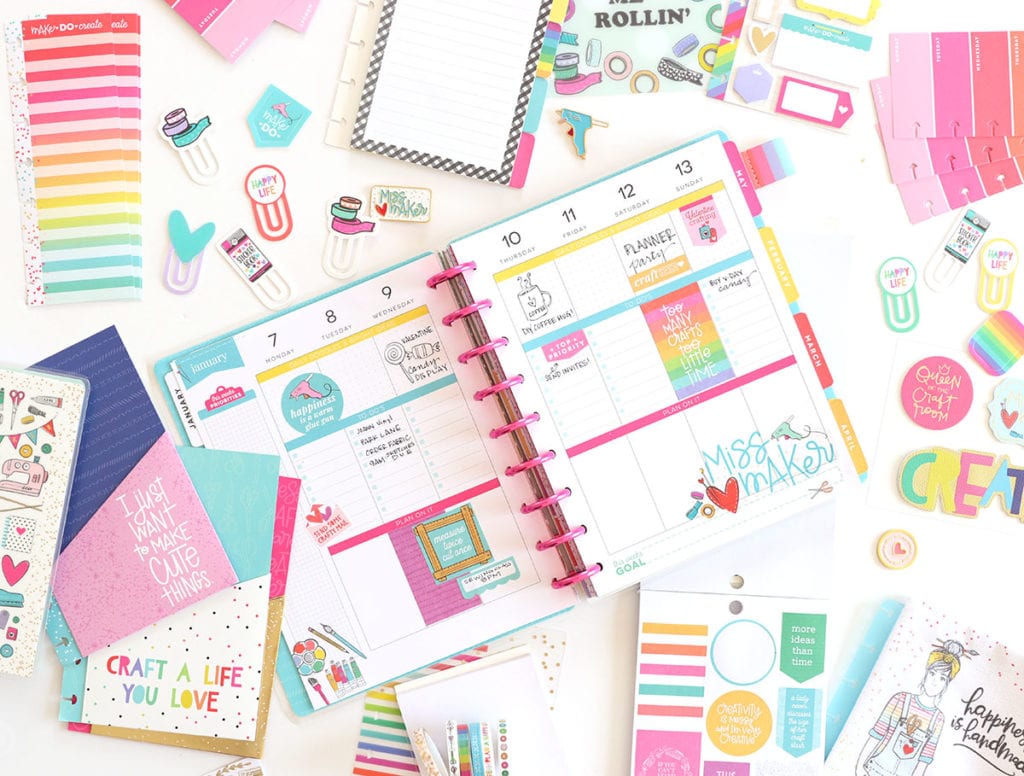 How do I get started with a Happy Planner?! It's overwhelming!!
Girl! I hear ya. I spent a long time trying to settle into a planner that I loved. There are a TON out there. To get started with your planner, I would recommend picking a collection you like and sticking to that collection only. Don't buy a TON of product until you figure out how you like to use your Happy Planner. Once you have a system down, then you can expand to more goodies. Start with a planner – like the Miss Maker planner – and add on a few accessories like the Sticker packs, Sticky Notes, Washi and Folders.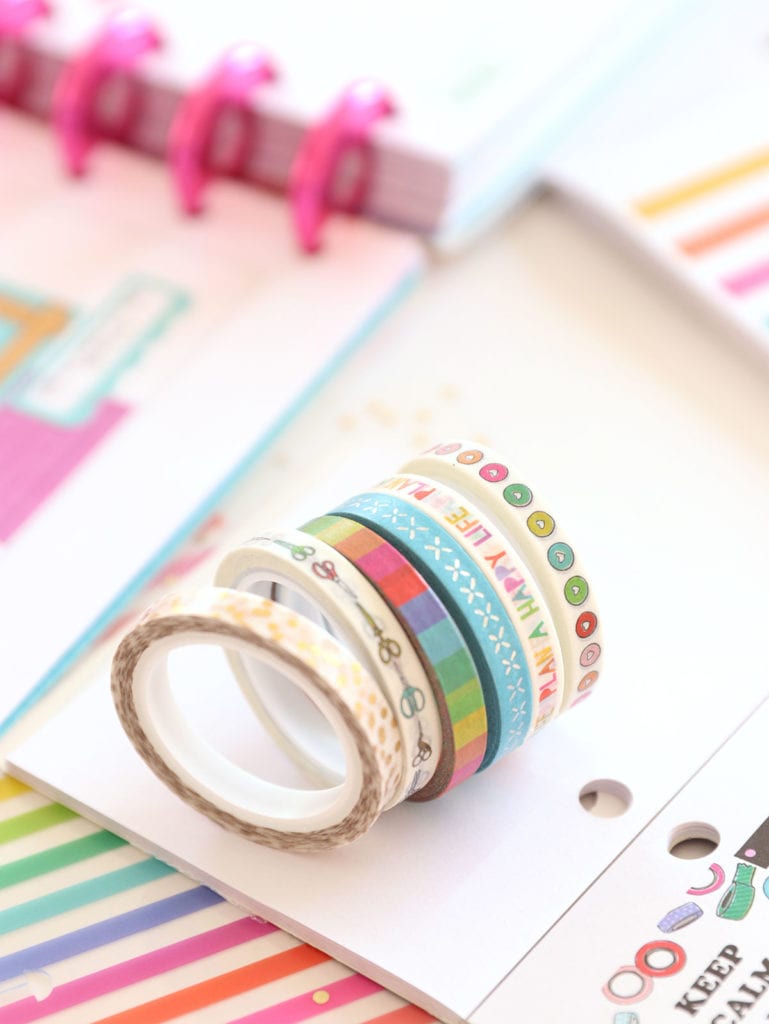 How do you stay consistent with your planning? !
Give yourself 2-3 weeks to figure out how you like to set up your planner. This will be a time consuming process but once you get it done, you'll be able to breeze through your weekly layouts. You'll have a system and you'll look forward to sitting down to your planner each week. I also like to set a "planner day" – usually Saturday or Sunday. This is when I sit down and create my weekly spread. Once the spread it done, I can fill in appointments and such.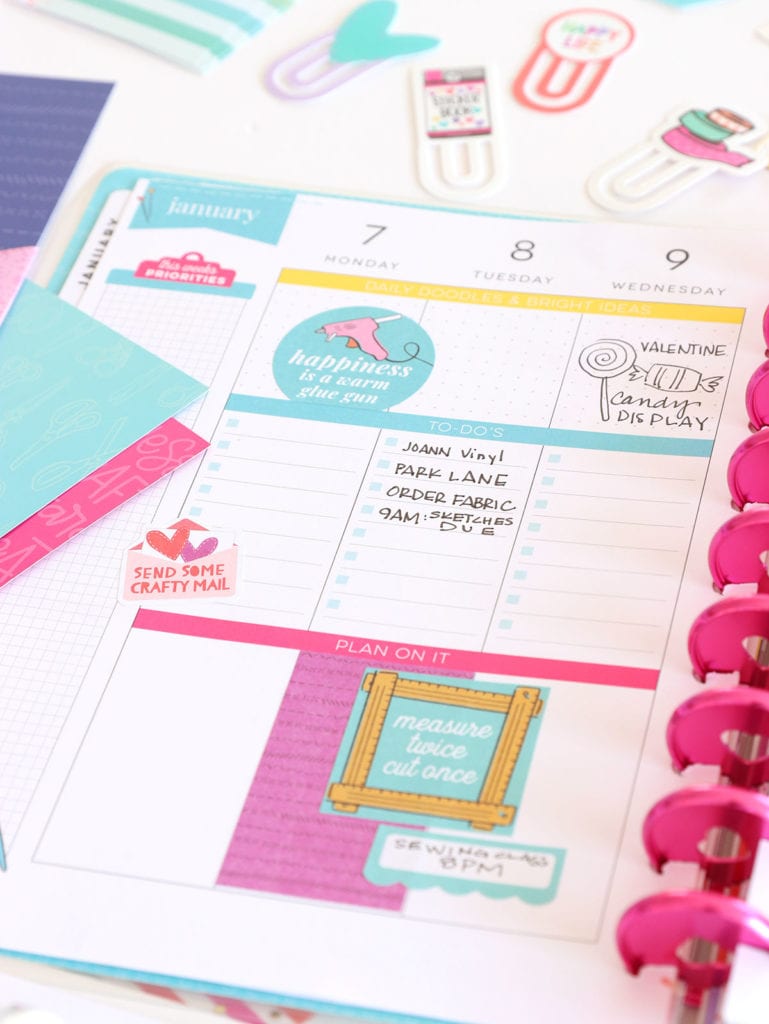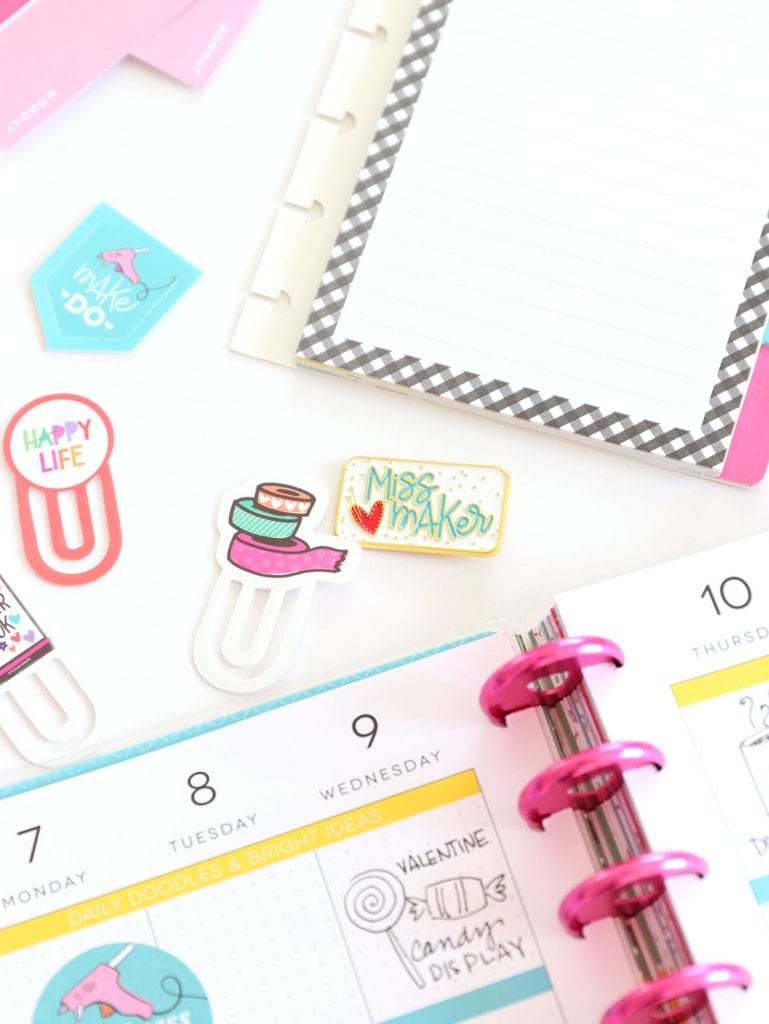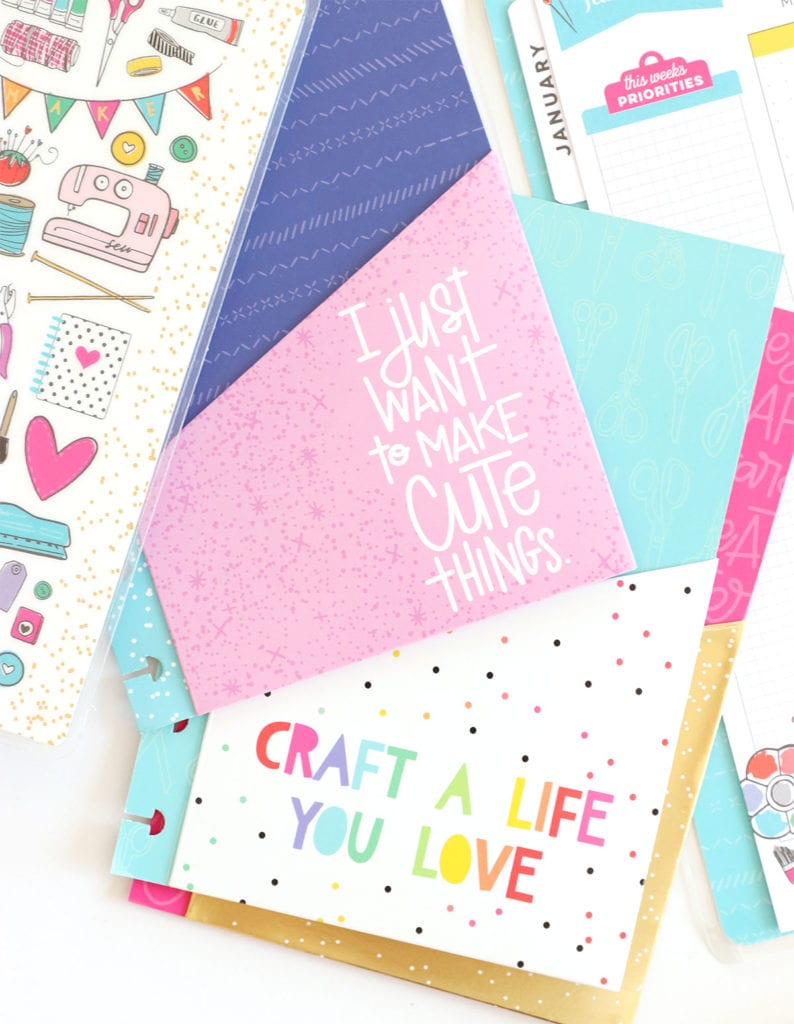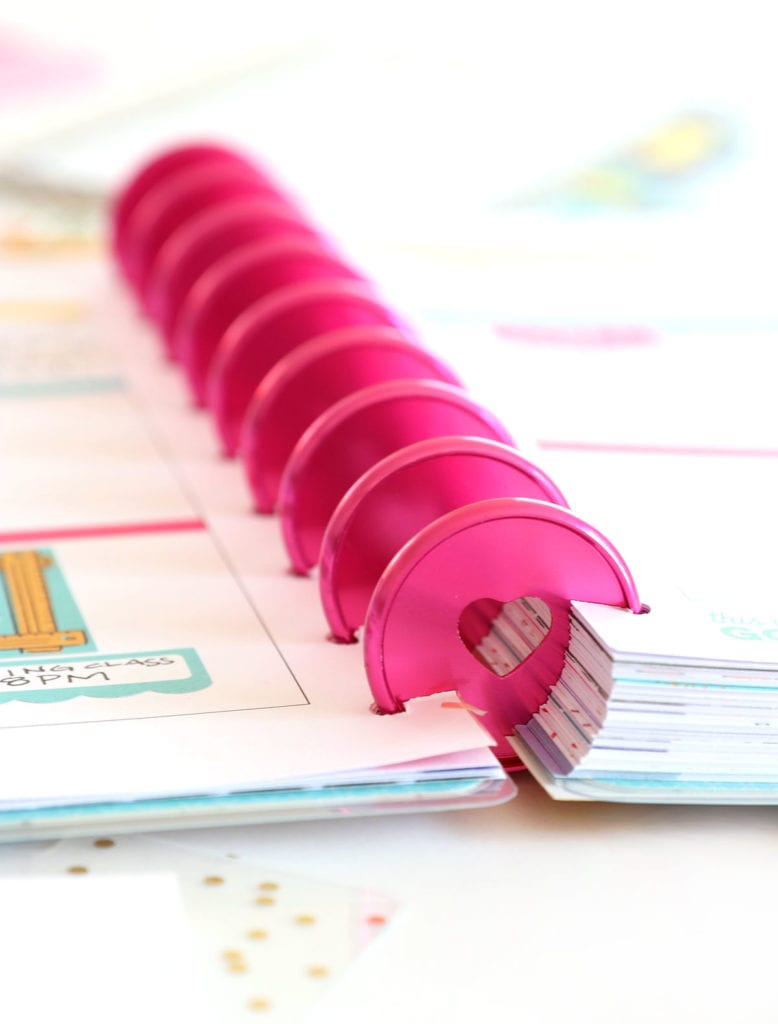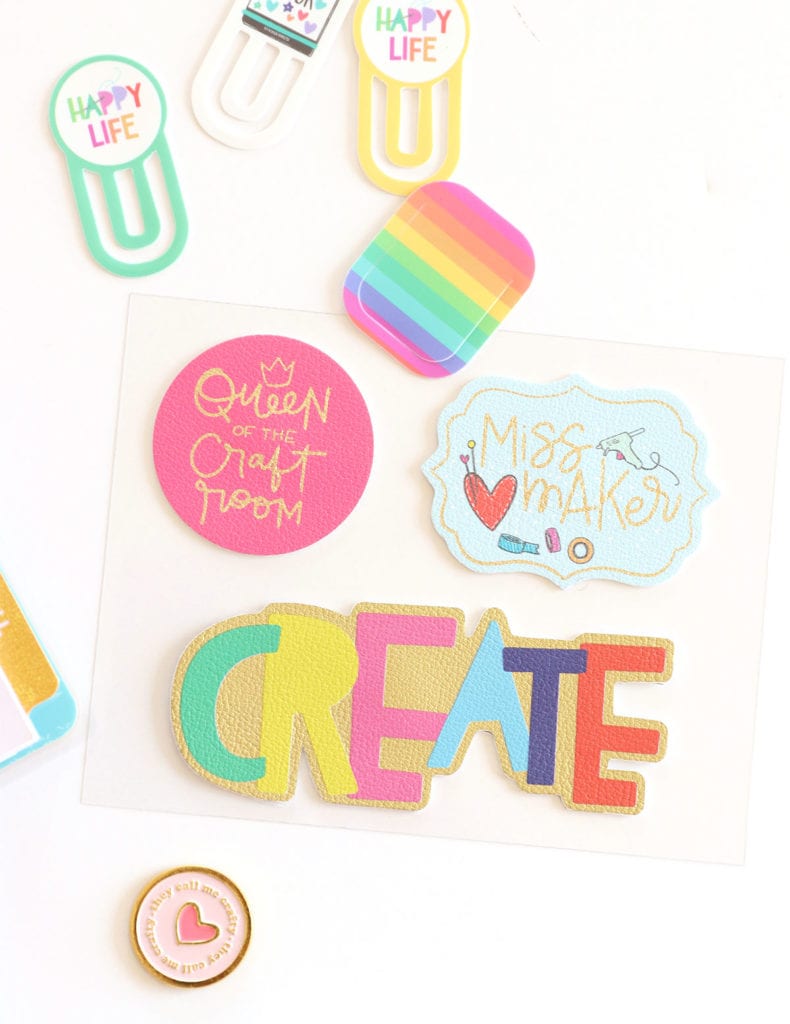 To accompany that Facebook Live, I thought a bit of eye candy was in order! Some photos of the collection, featuring a few of my absolute favorites! Miss Maker is available right now in stores and ONLINE!!! Go, go, go!!!
Remember to share you questions here or on Facebook Live. I'm on a mission to make a planner out of you!! Let's do this!