Looking for the Blog Hop?
Just click the image below and head on over for the fun!
Now for today's post!
Every blue moon, I get an idea that excites me! Today…there's a blue moon!
Today's card is uber simple with one feature that I think is one of my more noteworthy discoveries 
(now, I could be totally wrong about this – but just humor me 🙂
First – here's the card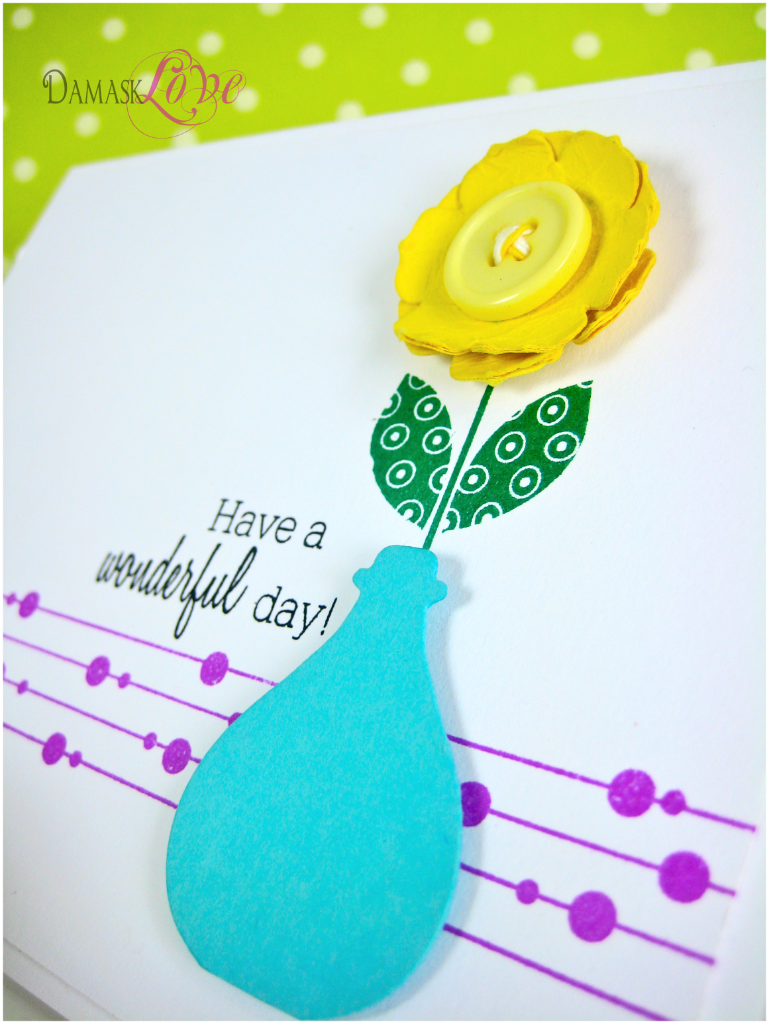 See that vase  – well, I made it with the Papertrey Ink Up, Up & Away air balloon die!
I just flipped it over and cut away some of the balloon top, to give my vase a flat bottom!
I don't know about you, but this discovery made me SO excited!
(Maybe I need to get out more, huh?)
To finish off this project, I made a simple lined envelope and even used
this
technique to add a fun address box to the front of the card.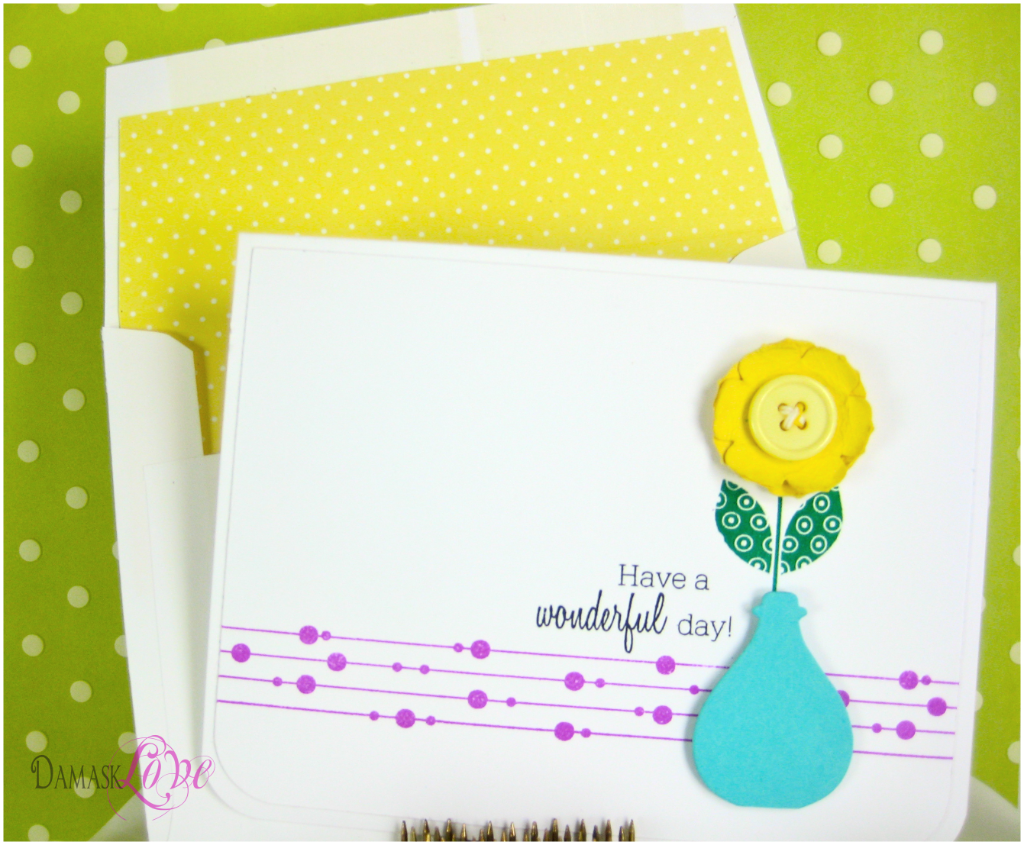 Thanks for stopping by for some Damask Love!
Supplies (All Papertrey Ink unless otherwise noted)
Stamps: Flower Fusion, Background Basics: Retro
Paper: Stampers Select, Hawaiian Shores (for vase), Harvest Gold (for flower)
Ink: Vivid Dye Ink (green, fuchsia, black)
Other: Beautiful Blooms #1 die, Up, Up & Away die
Stamps: Mat Stack #1 Collection (for address lines), Fillable Frames #5
Liner: 2008 Bitty Dots patterned paper