So, what's fashionable this season? I know you've been wondering…
Well, lucky for you, I've got my finger on the pulse of everything trendy and wonderful for this season.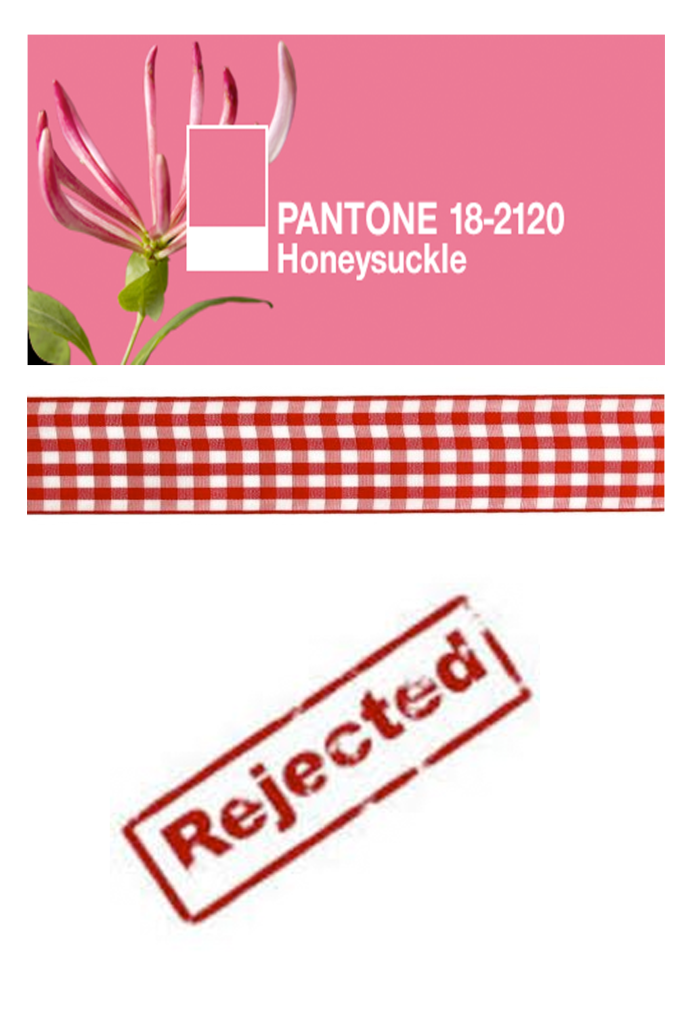 Pantone's color of the year is Honeysuckle – a perfect shade for your springtime crafting projects!
Gingham is still going strong! Pick up some pink
, red
or black
gingham ribbon to accent your next card!
And last but not least – yes – that's right – Rejection is one of this season's hottest looks!
Thankfully, you've come to the perfect place to find the latest, and most fabulous in rejected paper crafting projects!
After a UNBELIEVABLE response to the last Reject Blog Hop – I am here to host the 2nd Reject Blog Hop for all those beautiful creations that
just
missed making it into the Paper Crafts Magazine September/October Issue.
There were 925 submissions for this call – and only 80 spots!!!
That's a 8.6% acceptance rate! YIKES!
In case you're wondering, there are better odds…
– That you'll be accepted to Harvard Business School – (or Hahvahd if your a Bostonian!)
– That two people in a group of 30 will have the same birthday – yes, I'm a numbers nerd like that!
– That Duke wins the NCAA Tournament (had to throw that in there!)
 So back to the topic at hand – papercrafting!
This submission call was all about Carnivals, Canvas, Color and Creepy (I would have said "Circus" and "Halloween," but that would have messed up my clever alliteration!)
I am SOOO EXCITED to say that TWO of my projects were accepted for publication!!!
WOOOO HOOOO!
There are still a couple that didn't make the cut so I want to share them with you here:
This first card is one of my faves! I love the red and green together – without looking Christmassy at all!
The heart-shaped embellishment is made from scraps of canvas layered together  – SUPER EASY!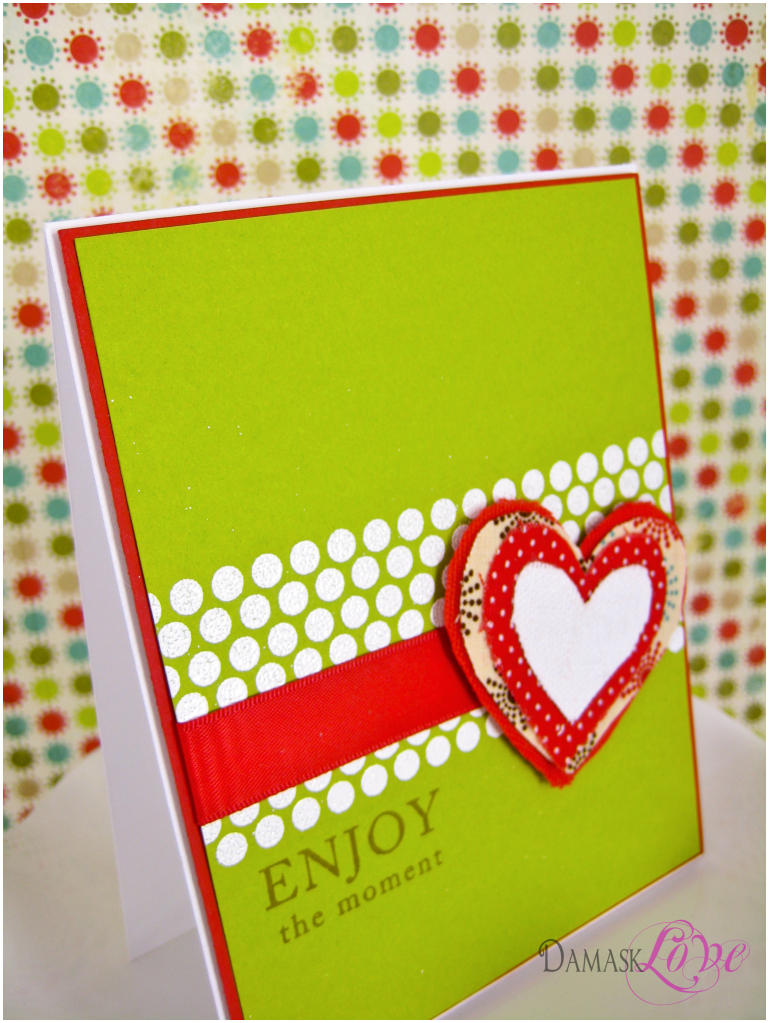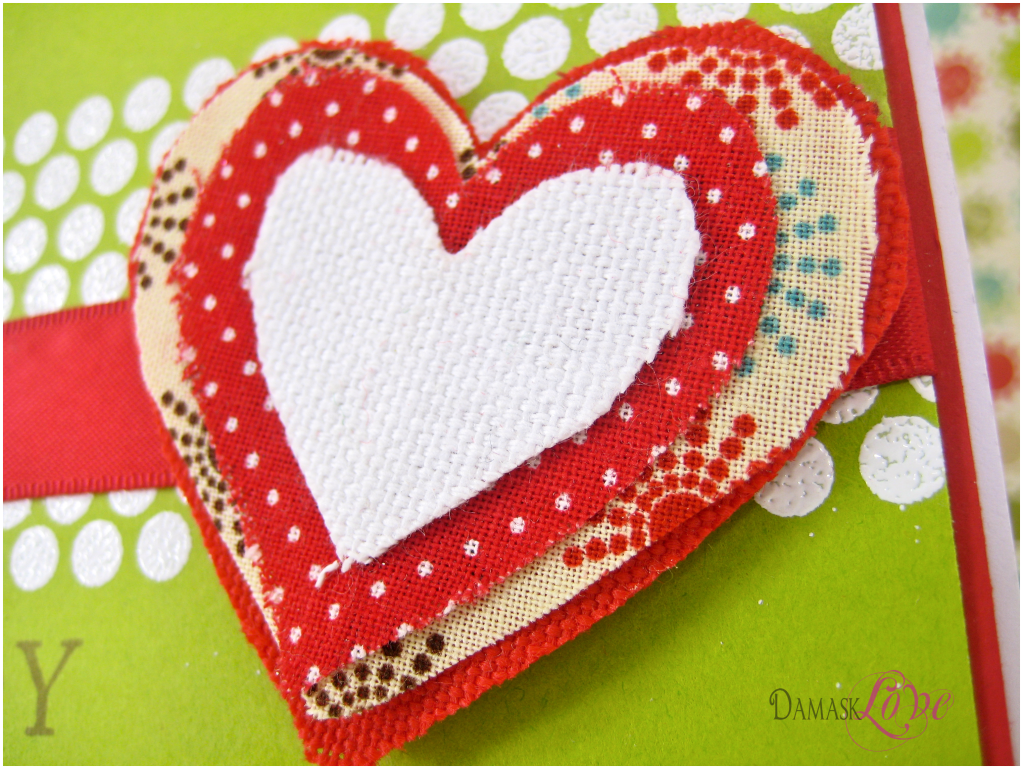 Here's another that you won't be seeing on the pages of Paper Crafts – I love the simplicity of it!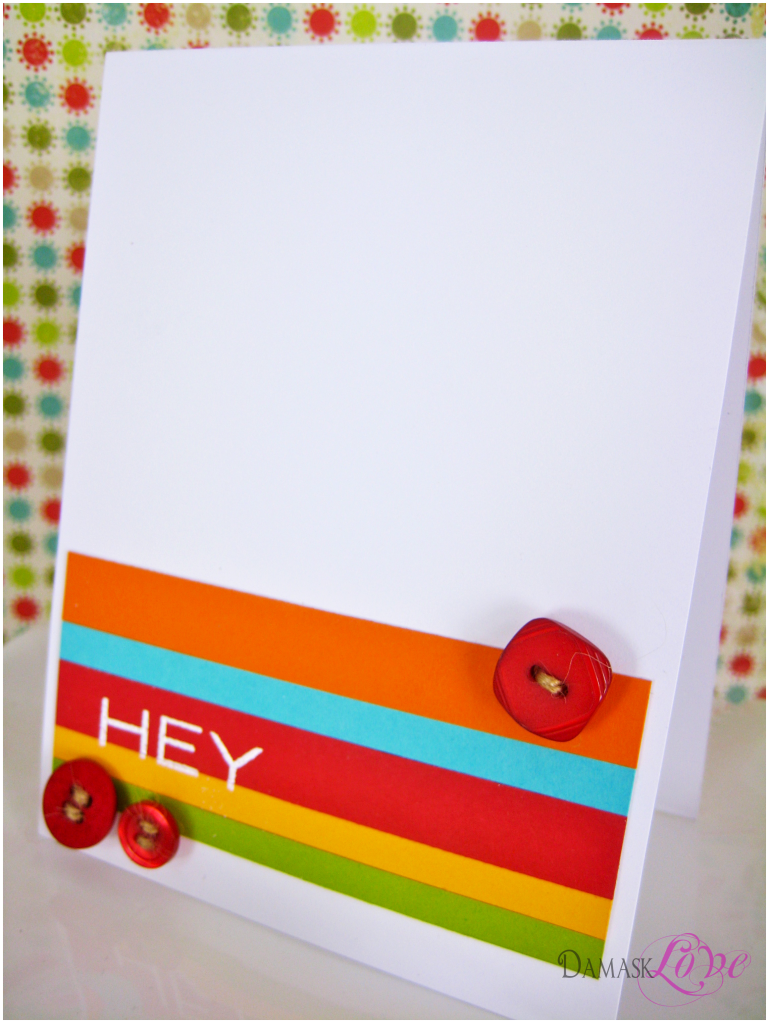 Supplies (All Papertrey Ink unless otherwise noted):
Enjoy the Moment
Stamps: Mega Mixes Messages, Polka Dot Basics II
Paper: Stamper's Select, Simply Chartreuse, Pure Poppy
Ink: Fresh Snow, Martha Stewart embossing powder
Other: Pure Poppy satin ribbon, assorted fabrics from Joann's
Hey
Paper: Pure Poppy, Orange Zest, Hawaiian Shores, Harvest Gold Simply Chartreuse, Stamper's Select
Ink: Fresh Snow, Martha Stewart embossing powder
Other: vintage buttons, jute twine
Now it's your turn to share your beautiful rejects!