Unicorn is the new black, which means a tote bag must be made.
I broke out my Cricut Explore and crafted up a tote bag that will make any unicorn loving soul proud. Now, me? I'm about 50% unicorn, but feel free to change up the design to fit your own personal level of…uh…unicorn-ness. Unicornism. Unicornation. Whatever. You get it.
You can snag the Design Space project HERE and get your unicornification started. I've also got a really easy, very cool technique for adding a scalloped edge to the bottom of your tote bag, just like I did in this summer favorite. 
For this project you'll need:
Pink, white, pink glitter and gold glitter iron on
Fabric Paint
round sponge pouncer
canvas tote bag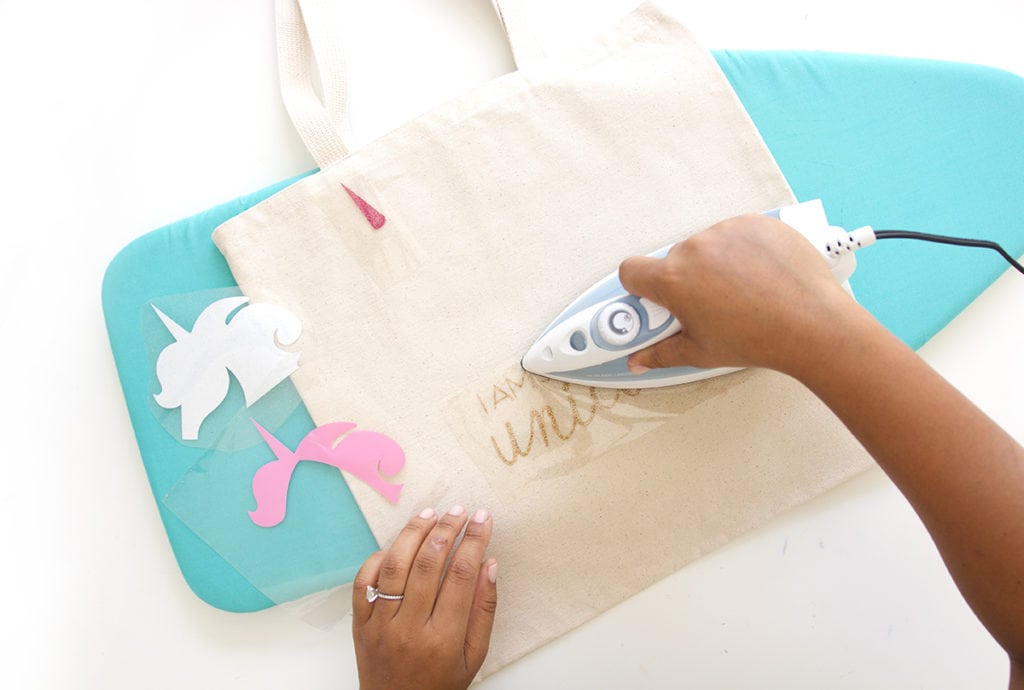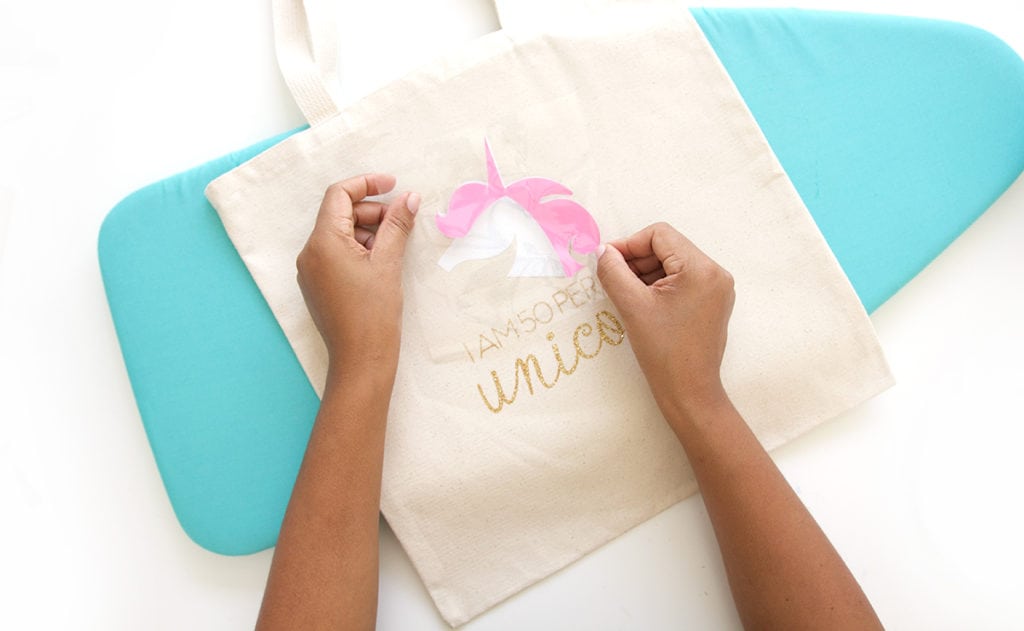 You can layer iron-on vinyl easily! Just let it cool between layers and line everything up perfectly so you get a seamless image. For the unicorn, I started with the white vinyl, then added pink and finished it off with a pink glitter unicorn horn…spike…spear. What is that thing even called?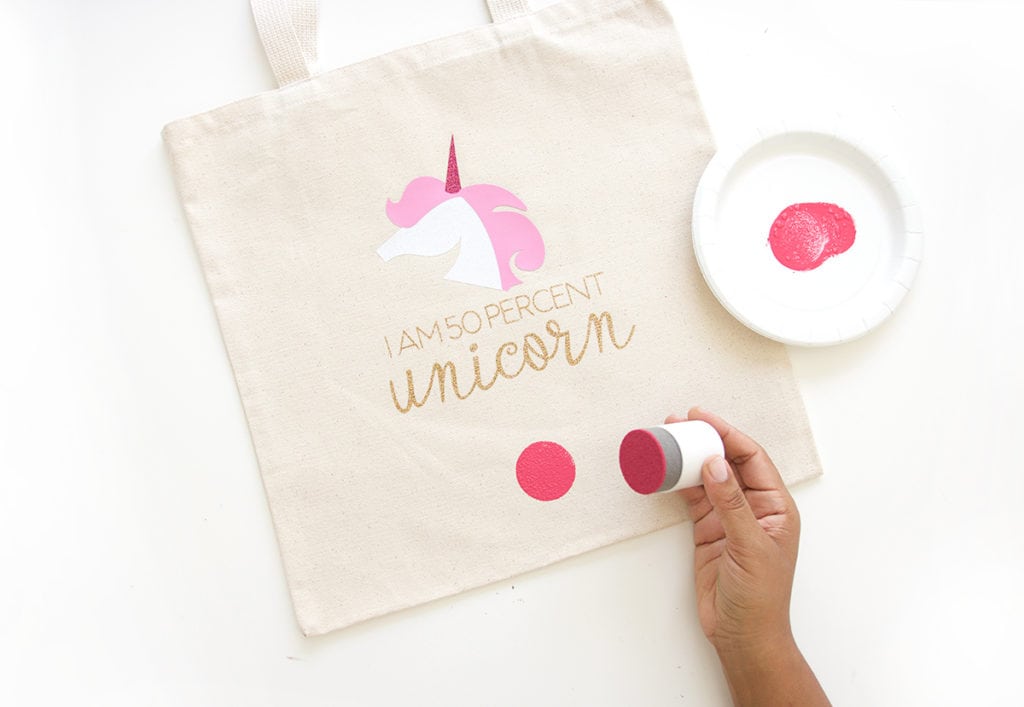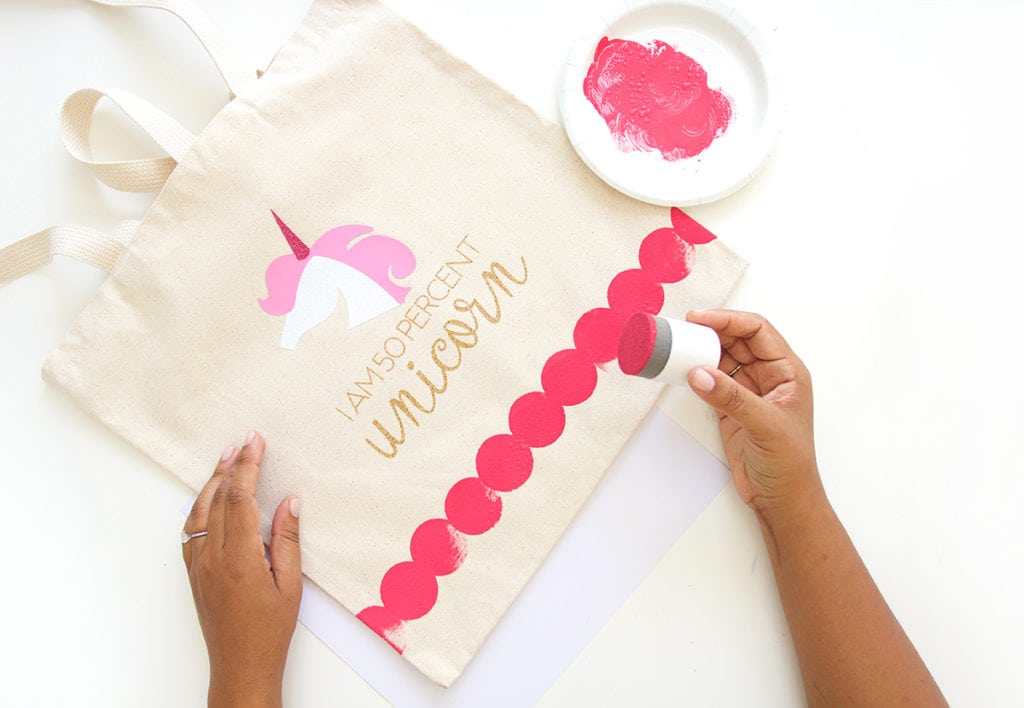 To create a scalloped dipped effect, simply dip your sponge pouncer in fabric paint and create a row of circles, as shown.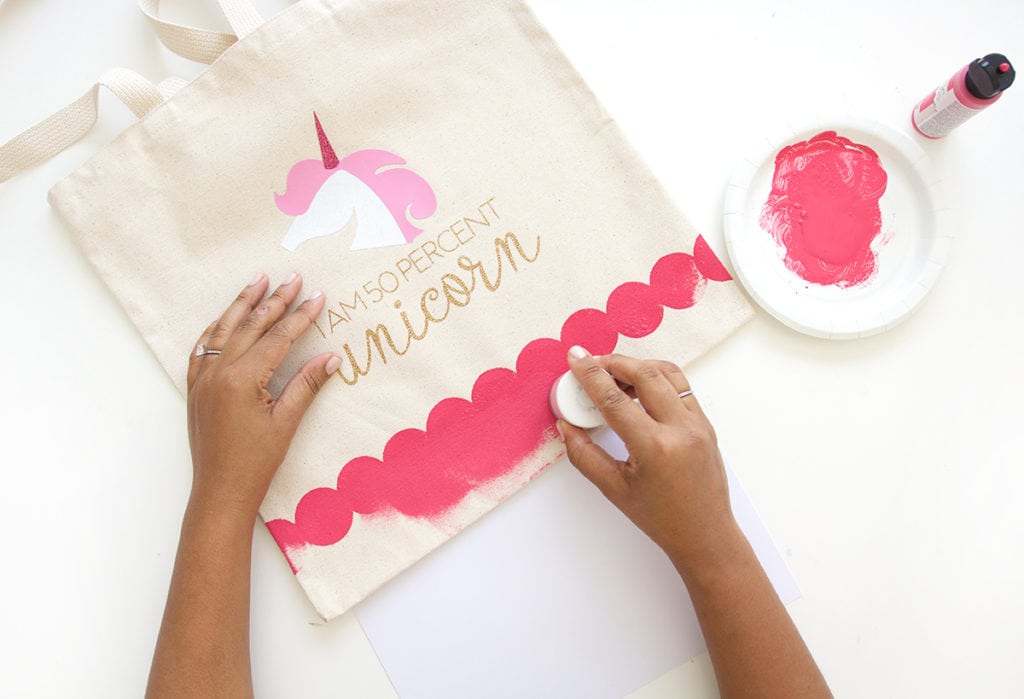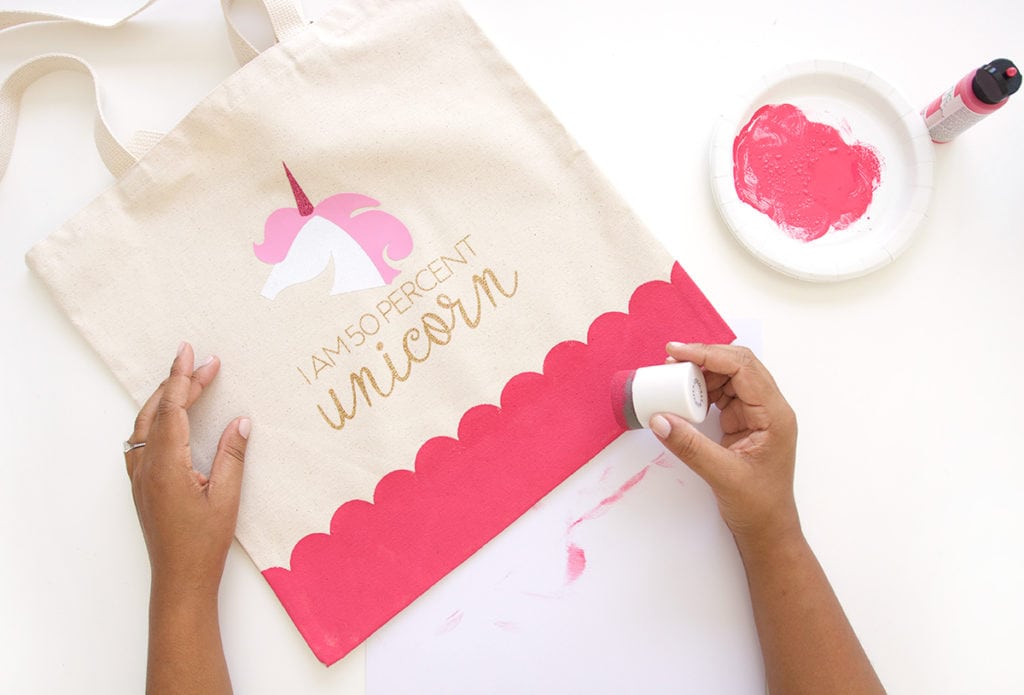 Once you're done, fill in the rest with fabric paint!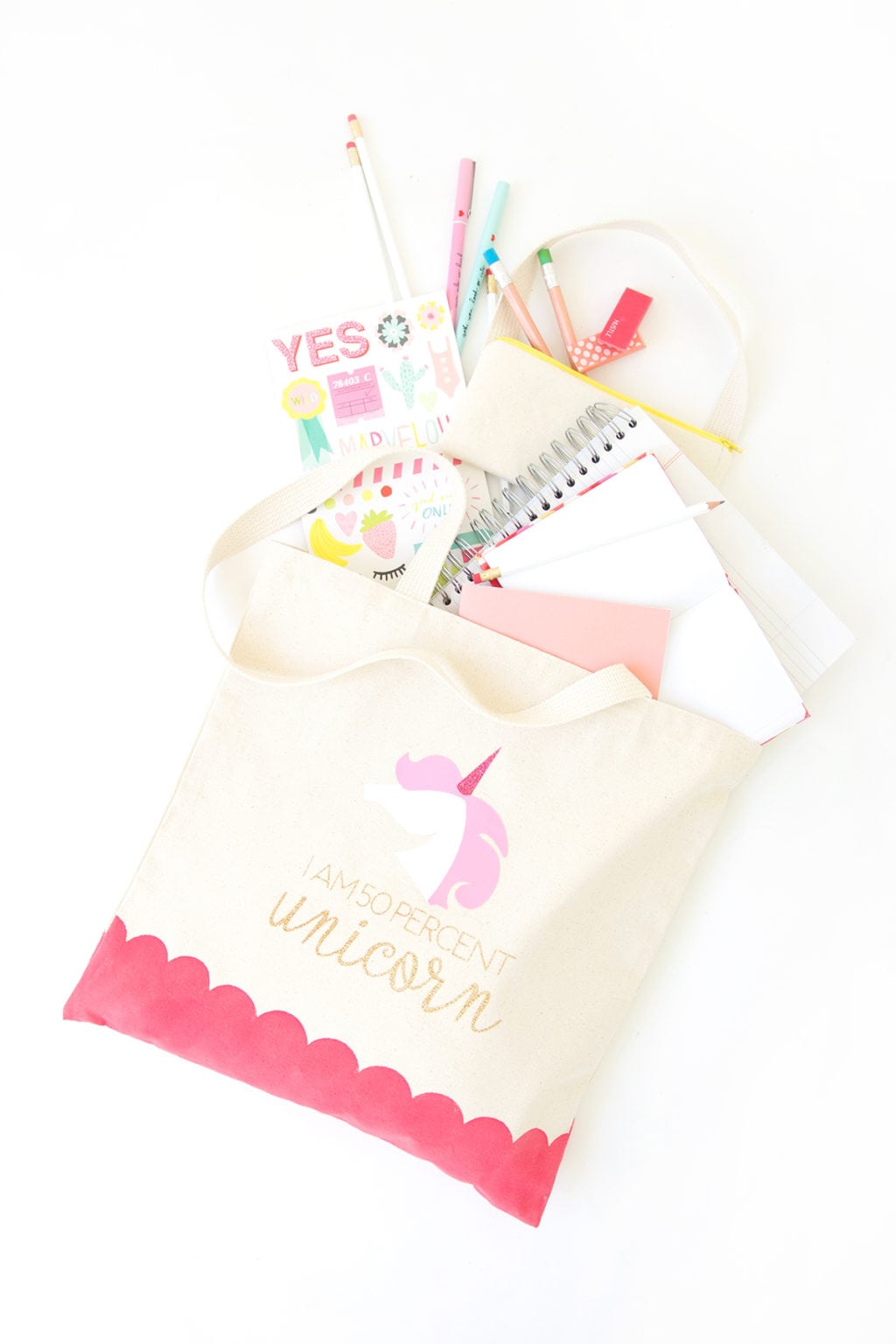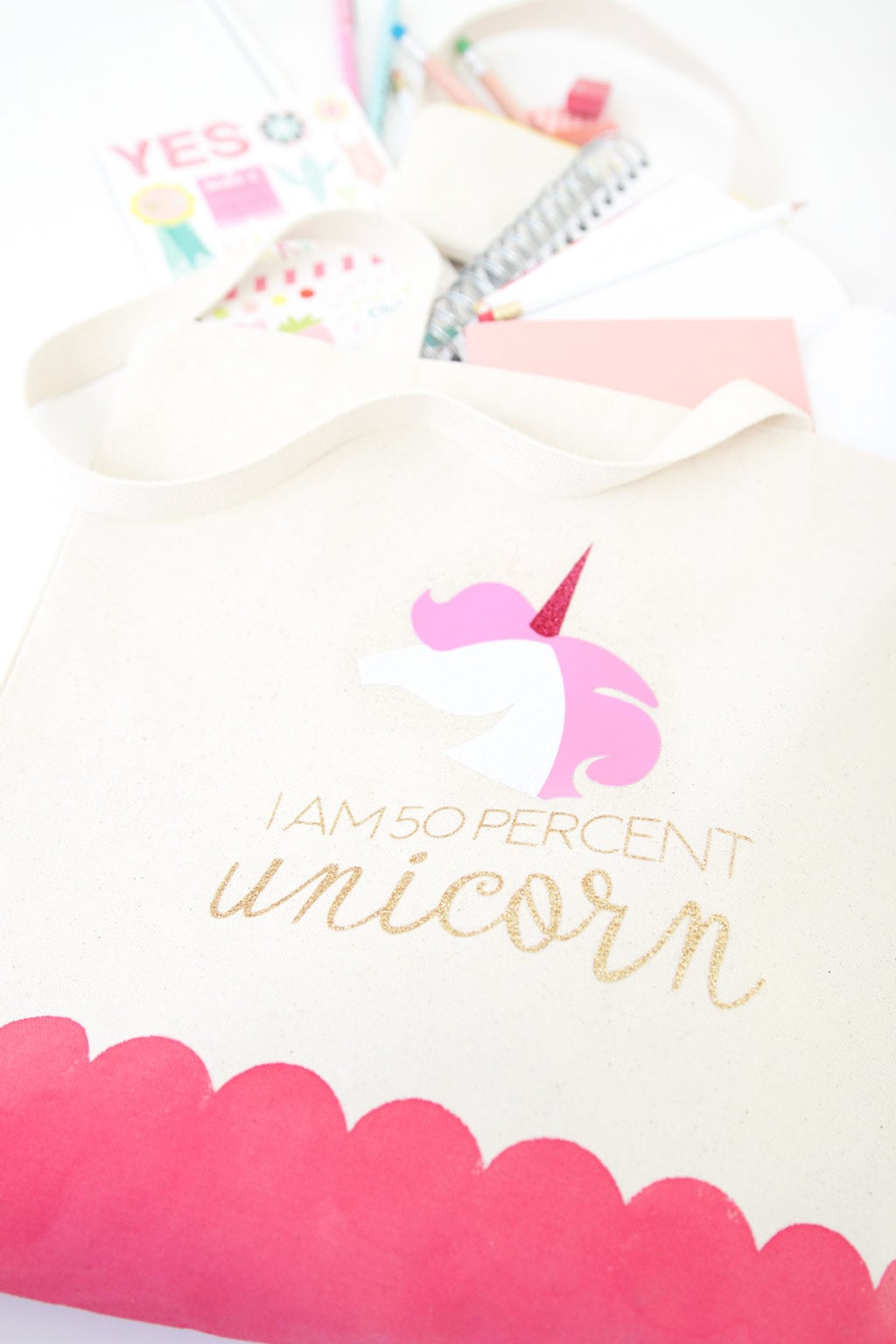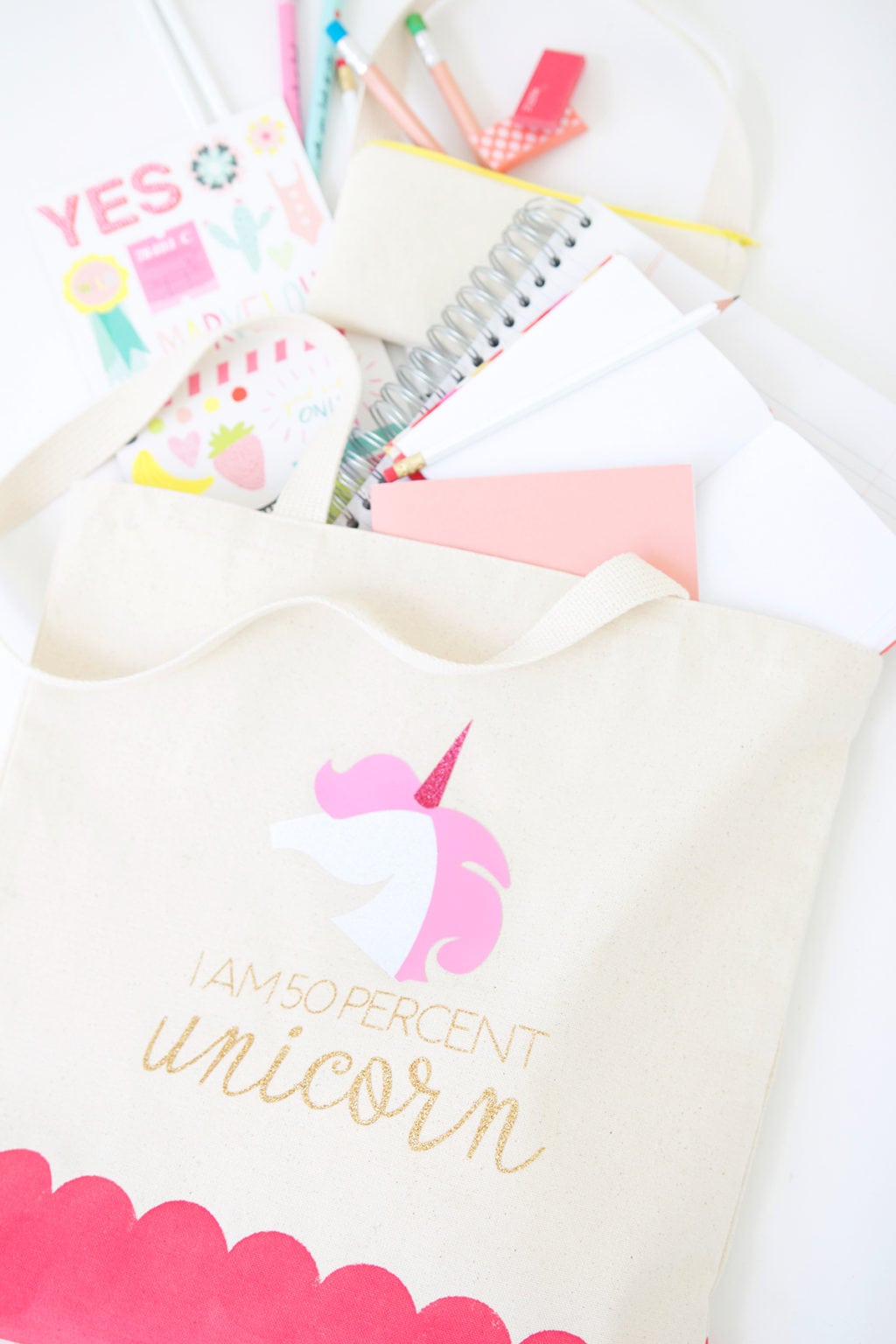 This DIY unicorn tote bag is perfect for any unicorns in your life! So get crafting!