Back to real life.
After a week in Los Angeles filming Hallmark's Home & Family, I'm back in Miami, back on the job with way too much work to do. And just in case you think I'm being dramatic here's a snapshot of what's brewing in Damask Love Land: Moving into a bigger, better studio (catch me on Instagram Stories for a BTS look), prepping for this weekend's Grit, Grits & Glitter networking event where I'll be speaking and teaching a workshop, prepping for August and October's HSN craft days because there is a TON of brand new product coming out, gathering all my supplies for an upcoming workshop at Wynwood Letterpress, developing a sample Table of Contents for a potential book deal…and, oh yeah…craft up more and more projects for you guys to read! See! I wasn't kidding. Real life is no joke around here.
With all that's been happening, I'm thinking we might take a look back at the project that helped me win the Home & Family DIY Star competition. In June, I competed against five finalists for the title of Ultimate DIY Star. We each had a $150 budget to create a Fourth of July themed project. Considering my love of summer picnics, I created a DIY wooden crate picnic basket and painted it with a modern take on stars and stripes. Today, I'm breaking that project down so you can create one of your own.
Not into picnicking? No worries! This picnic basket & picnic table duo can be used for lots of things around the house. Store toys inside and use the table as a place for the kids to play. Fill the basket with movie snacks and use the table as a TV tray. This is a fun project that you're gonna love!
How to Build a DIY Wooden Crate Picnic Basket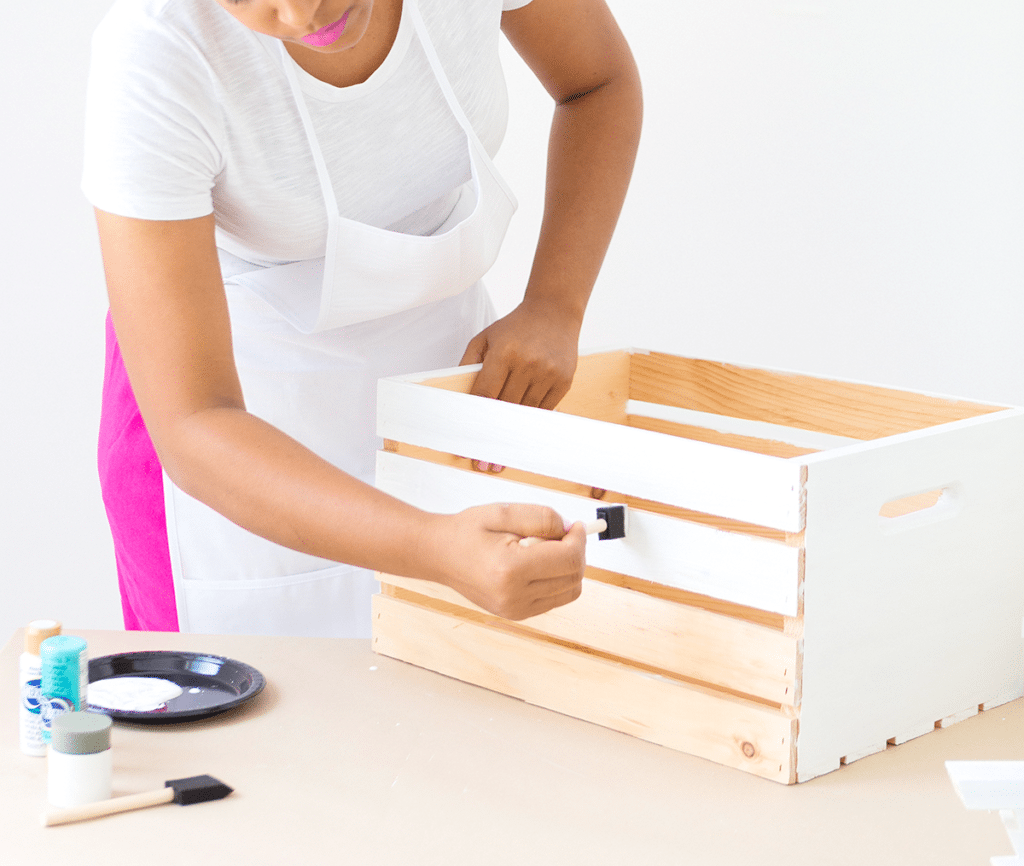 Paint the wooden crate with white paint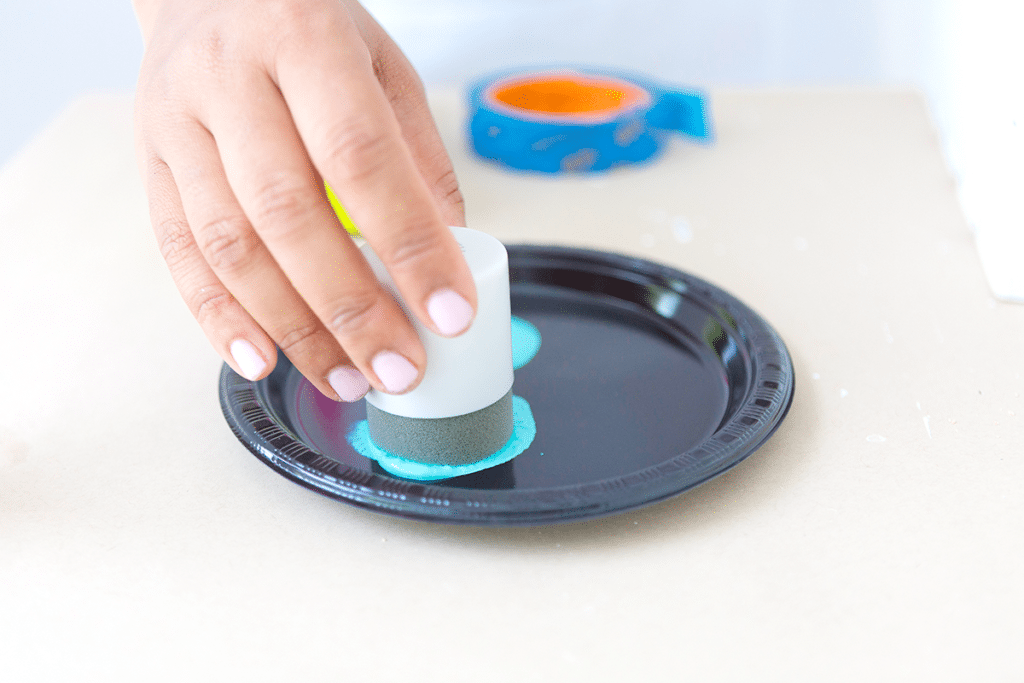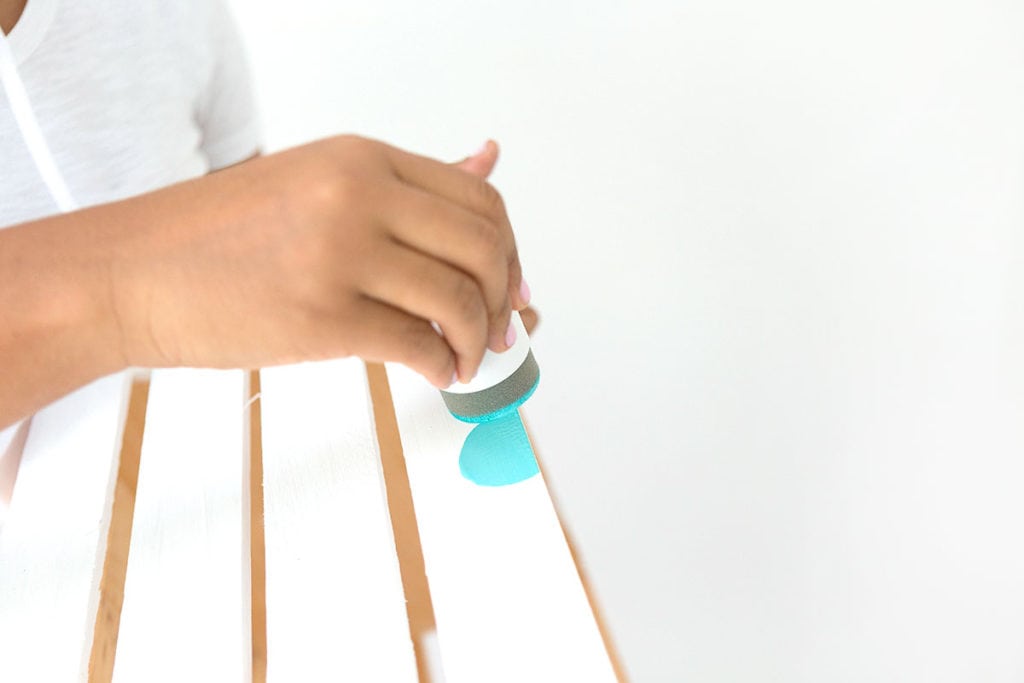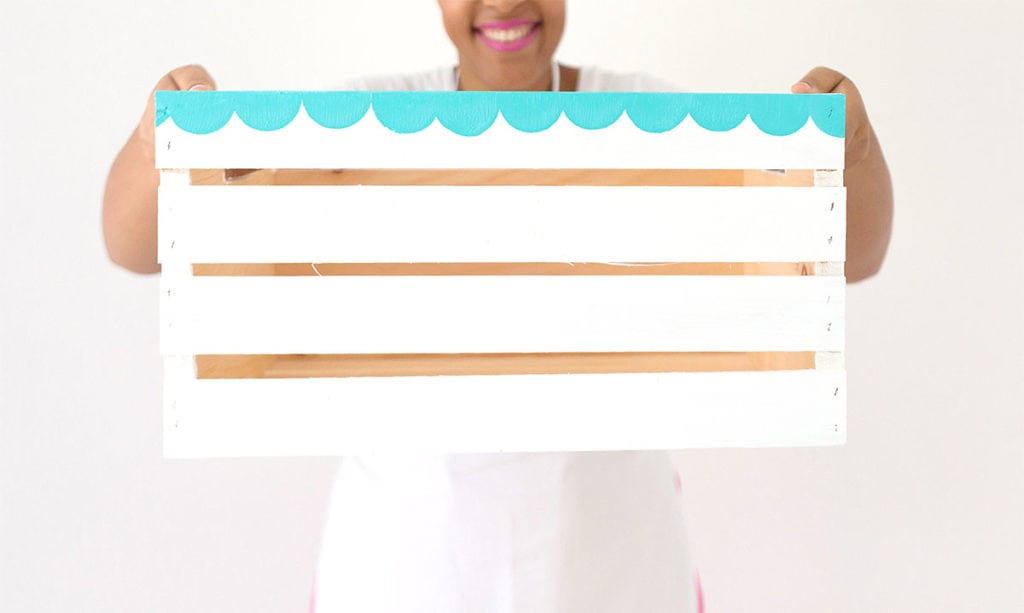 Use a large round foam pouncer dipped in paint to create a scalloped edge along the top of the wooden crate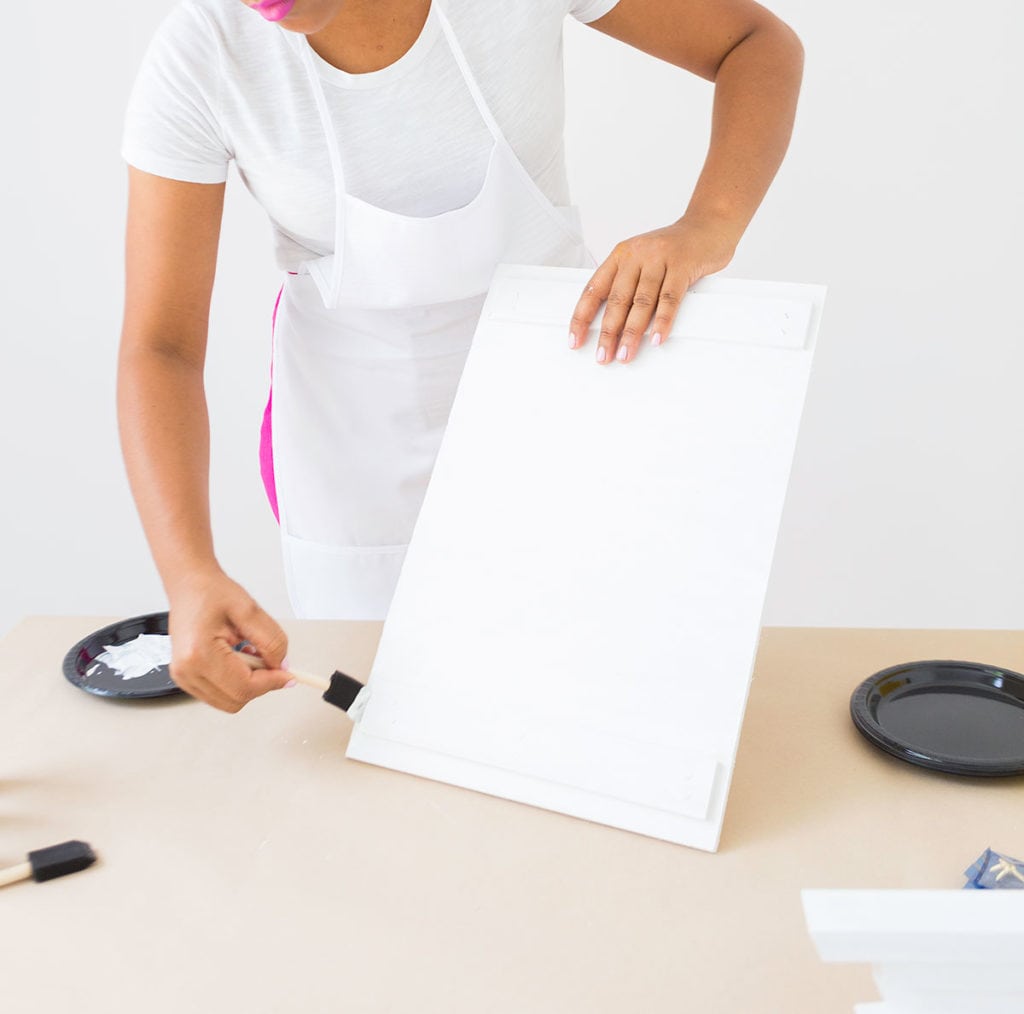 Paint a crate lid with white paint (Note: The solid crate lid that I used for this project is no longer available. You can substitute the slatted crate lid or you can create your own solid lid with a 1/2″ thick piece of pine cut down to 18″ x 13″. Add braces to the underside of the pine so that the lid will stay in place when put onto the wood crate).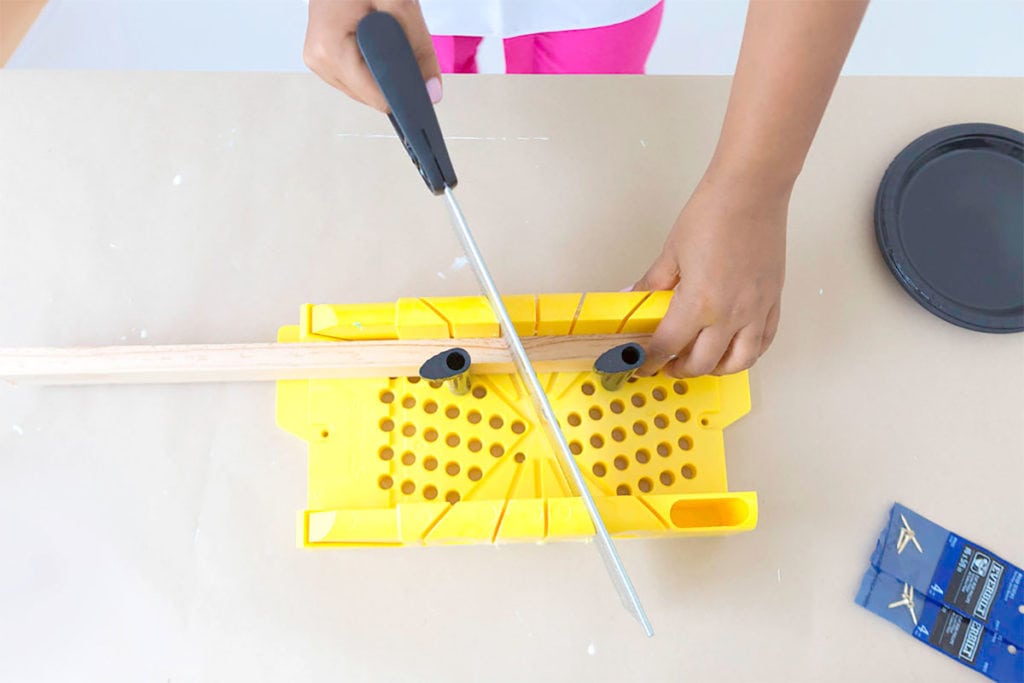 Use a miter box to saw 1″x 1.5″ pine strips at a 22.5 degree angle. Cut each to 13″ long.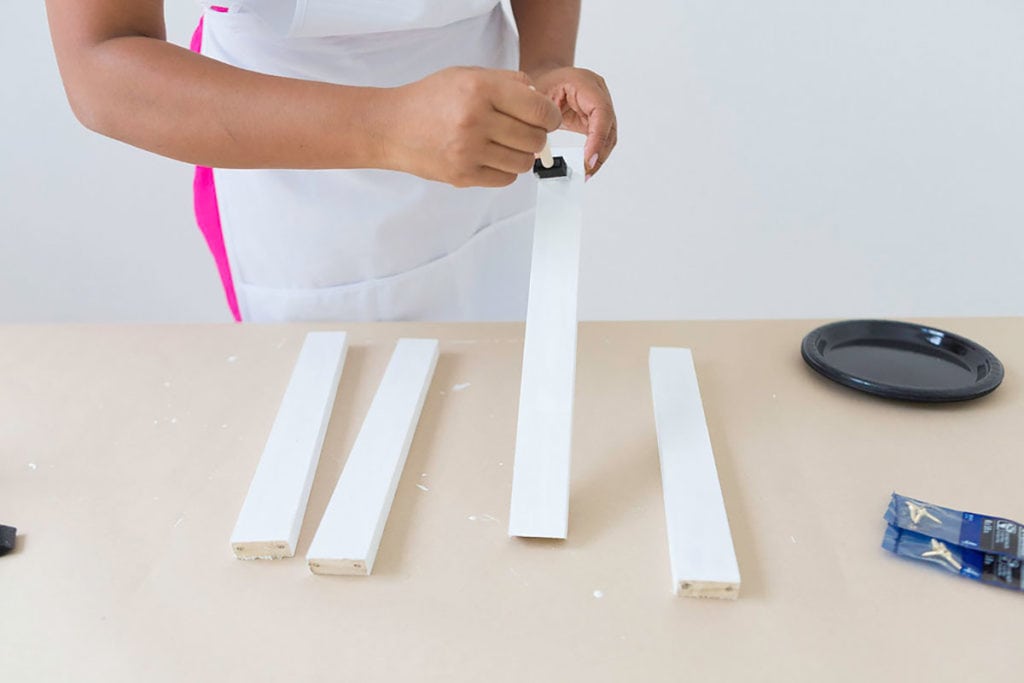 Paint each pine strip with white paint.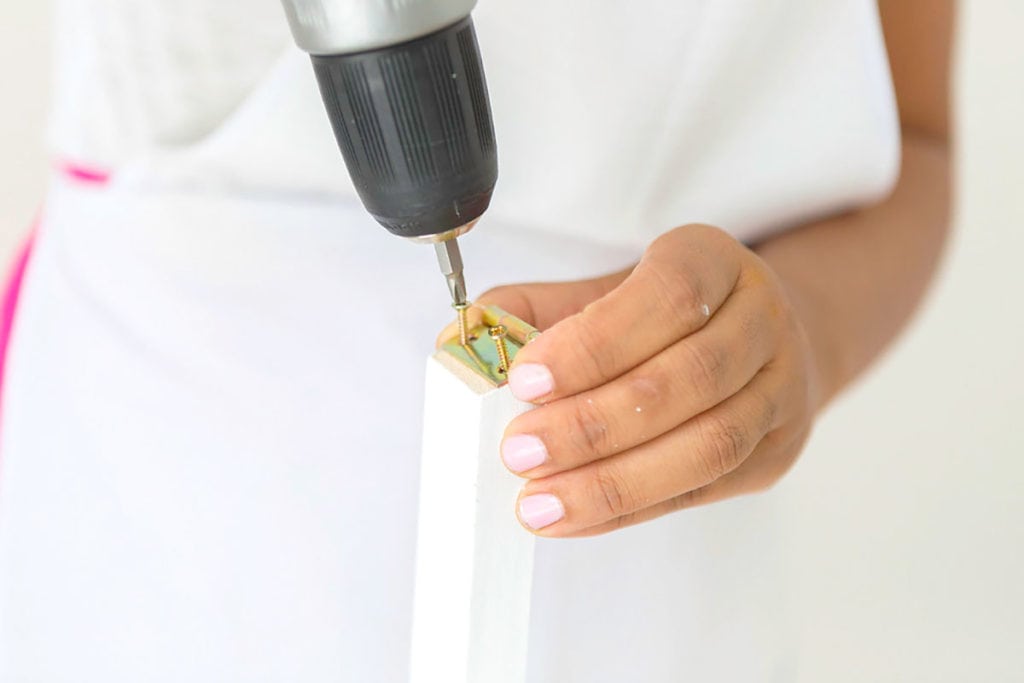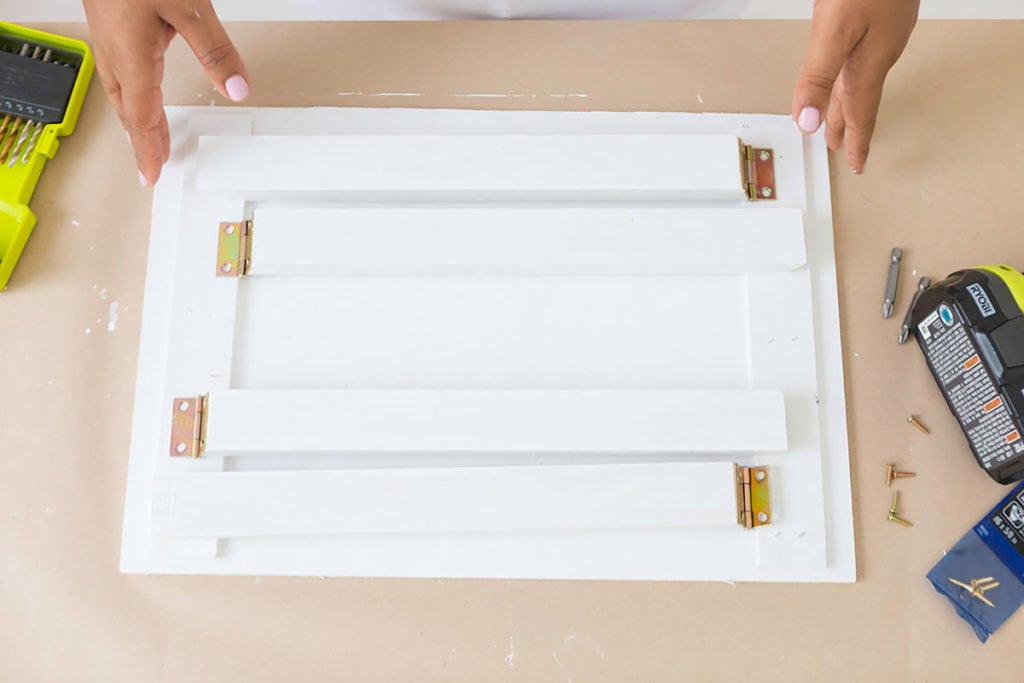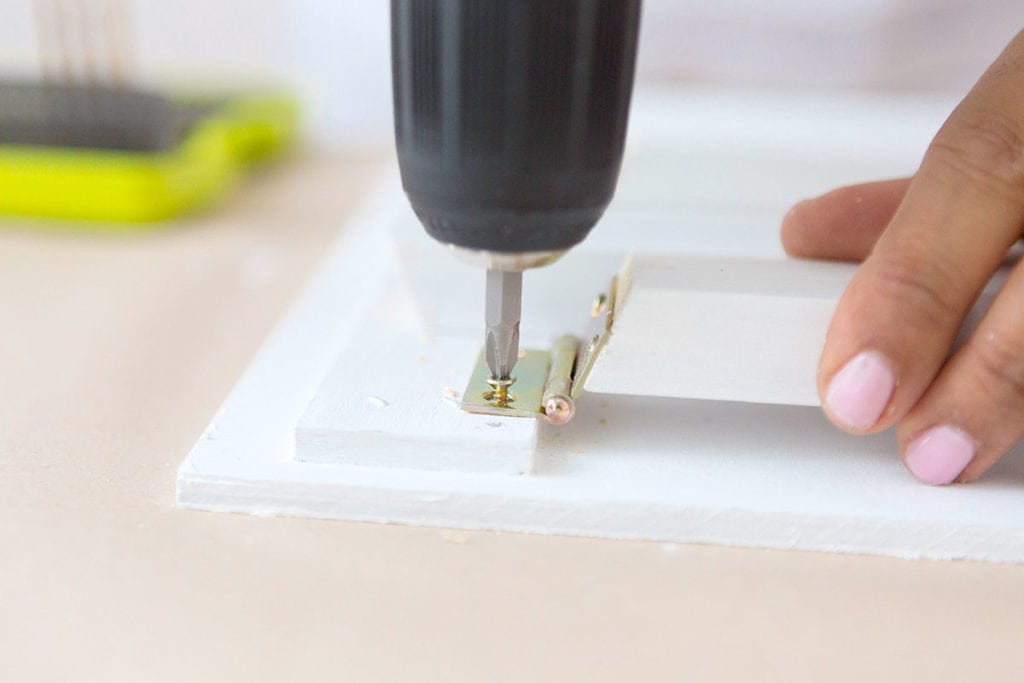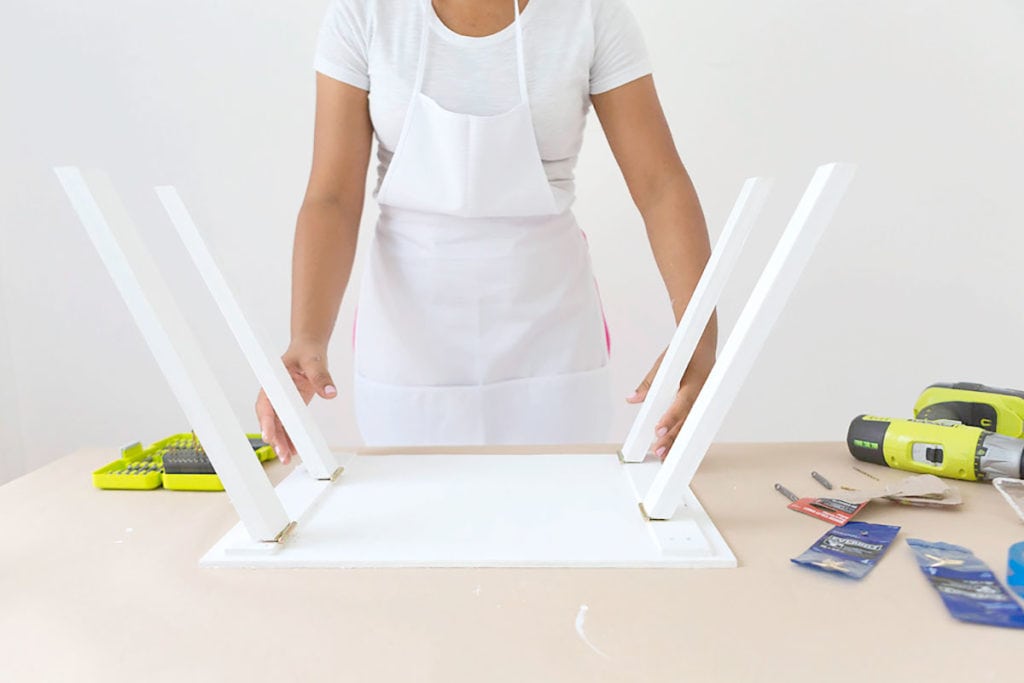 Drill 1.5″ hinges into each pine strip, then arrange the strips on the bottom side of the lid. Drill the other side of the hinge onto the lid.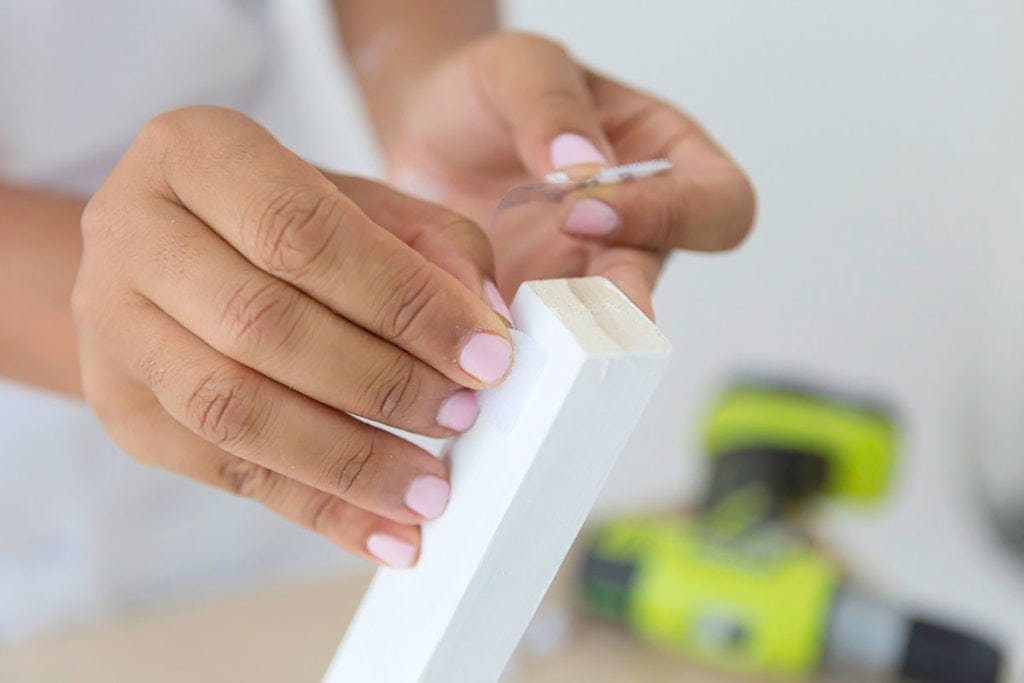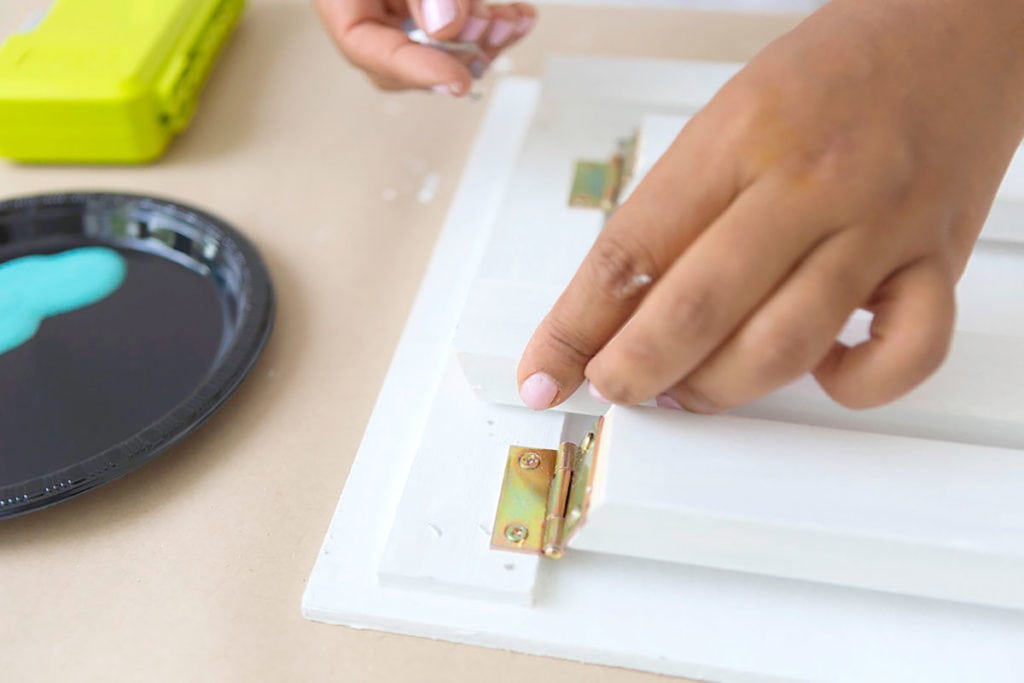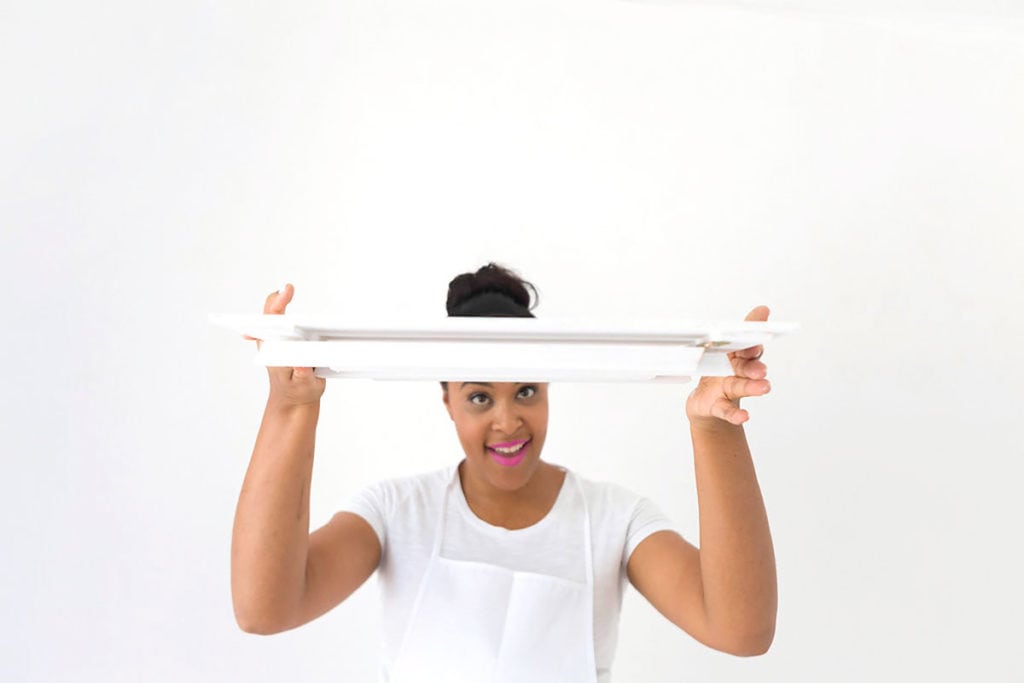 Use sticky-back velcro on each table leg to secure it to the lid. This way, the legs will say put when you are not using the lid as a picnic table.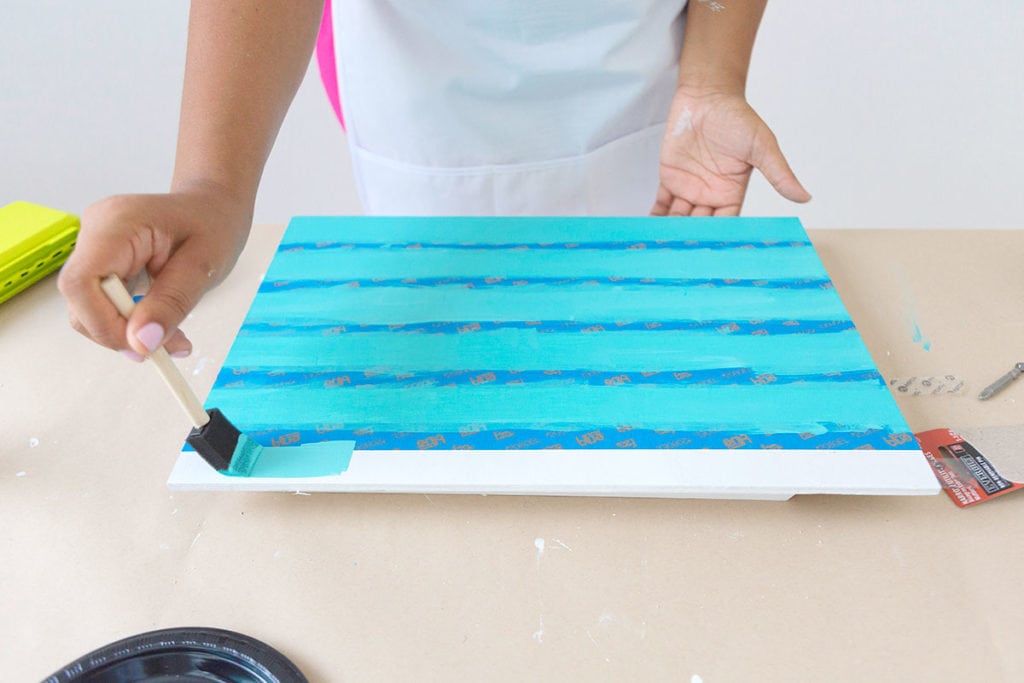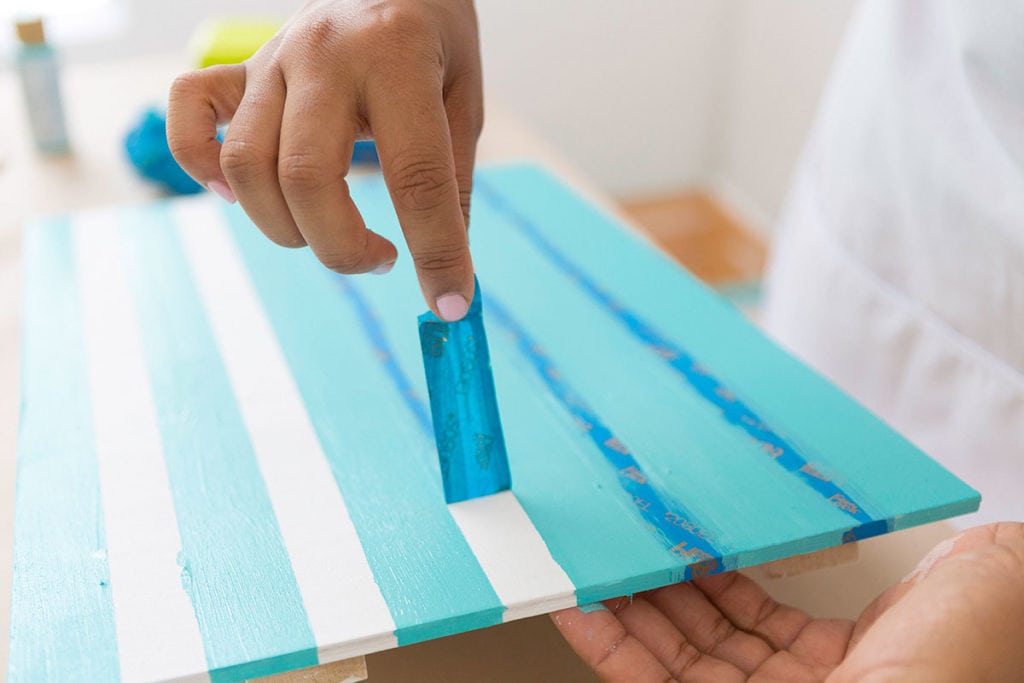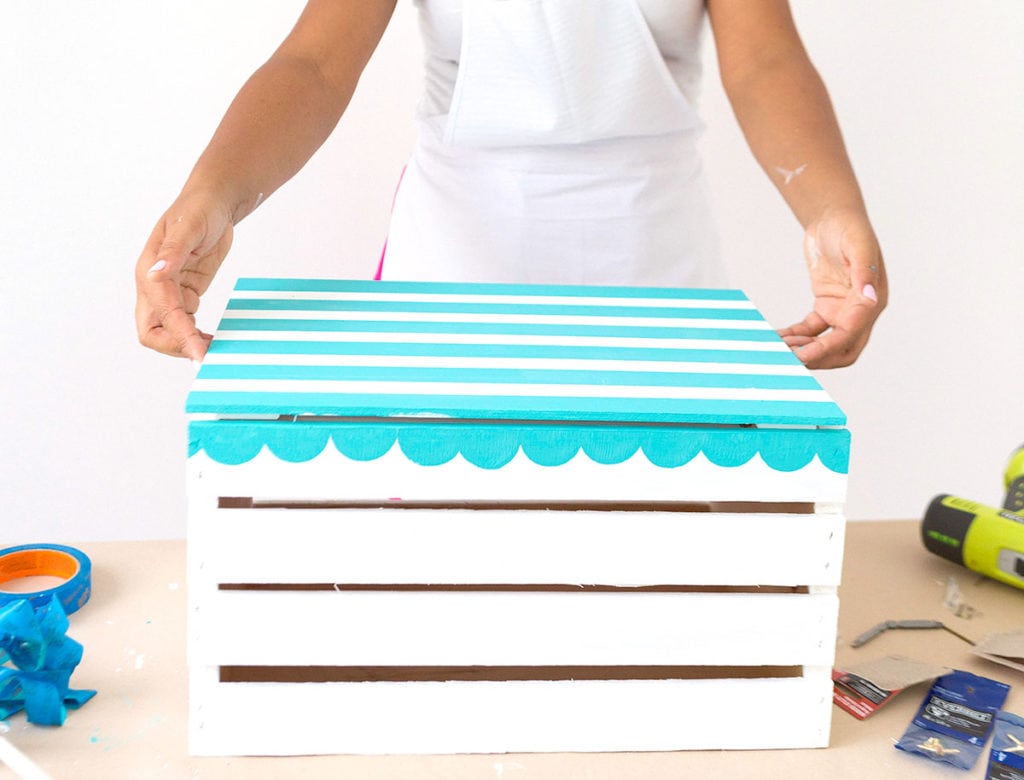 Last up – tape off the lid with painter's tape to create stripes. Peel back the paint and once dry, place the lid onto the crate and your picnic basket is done!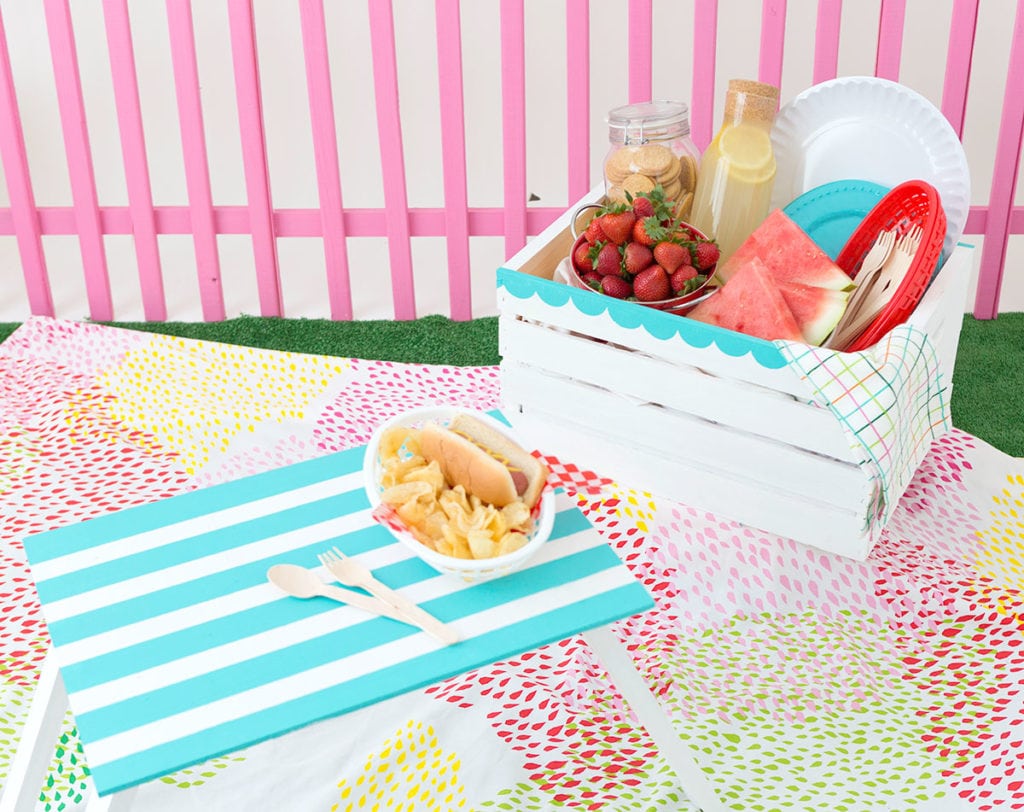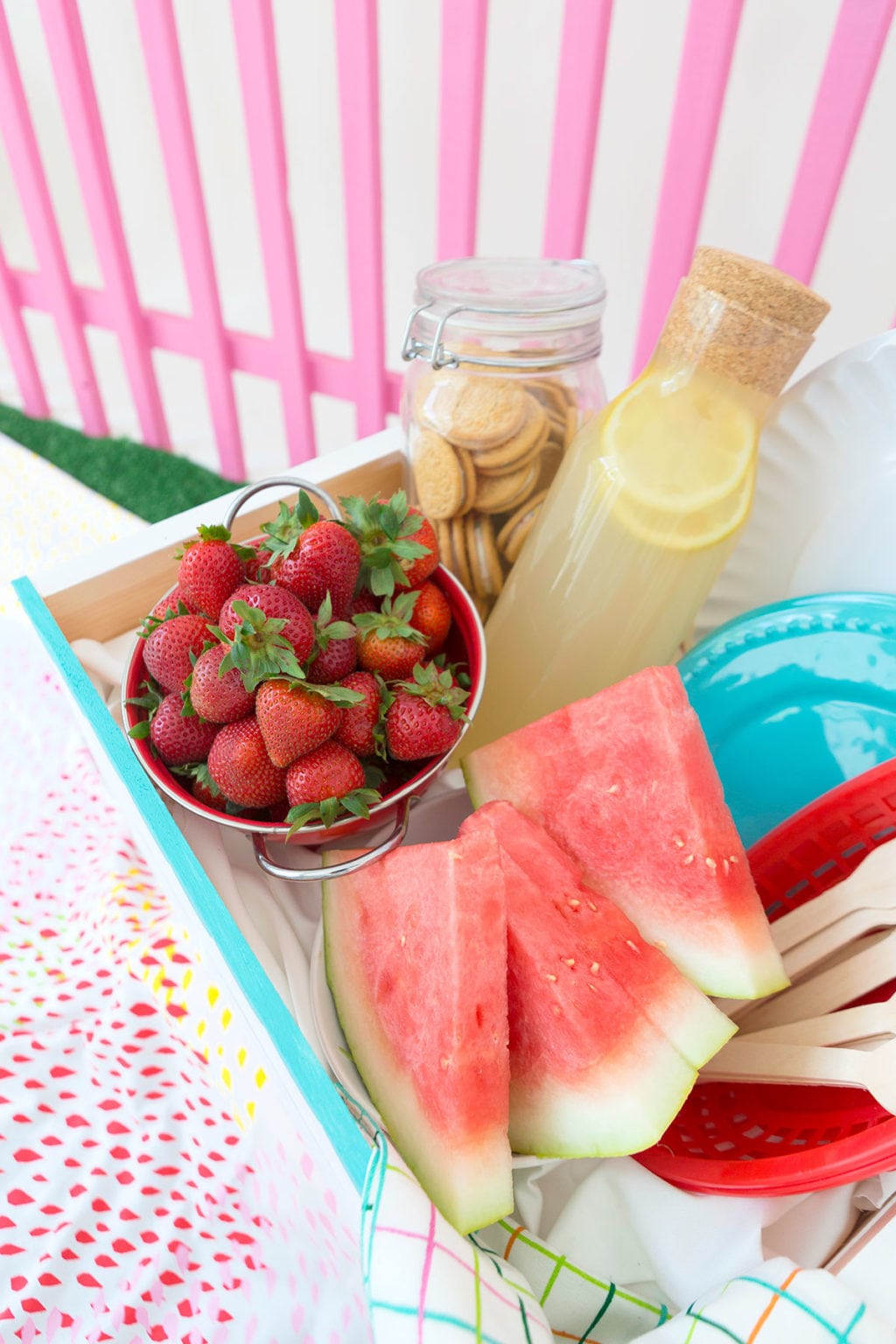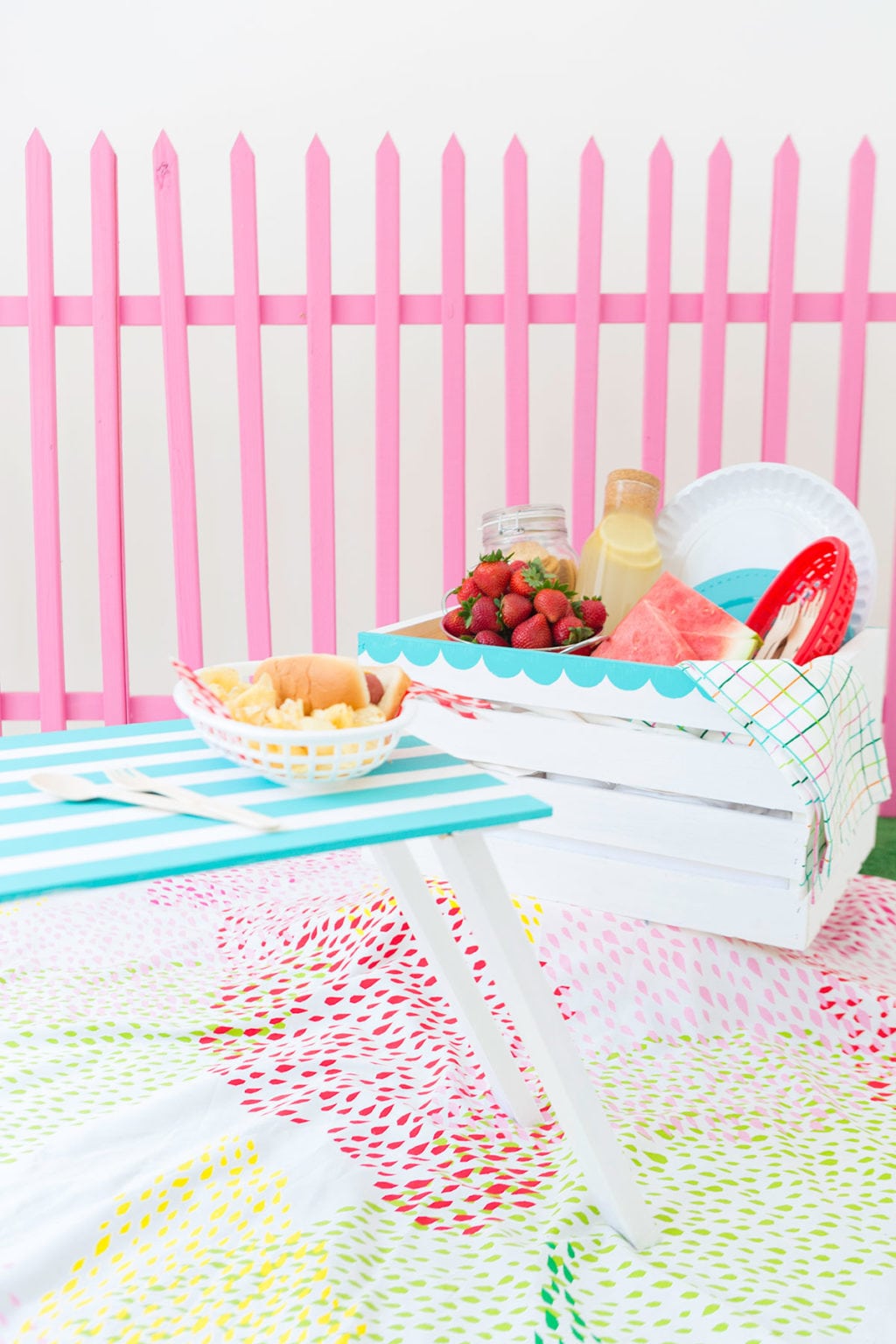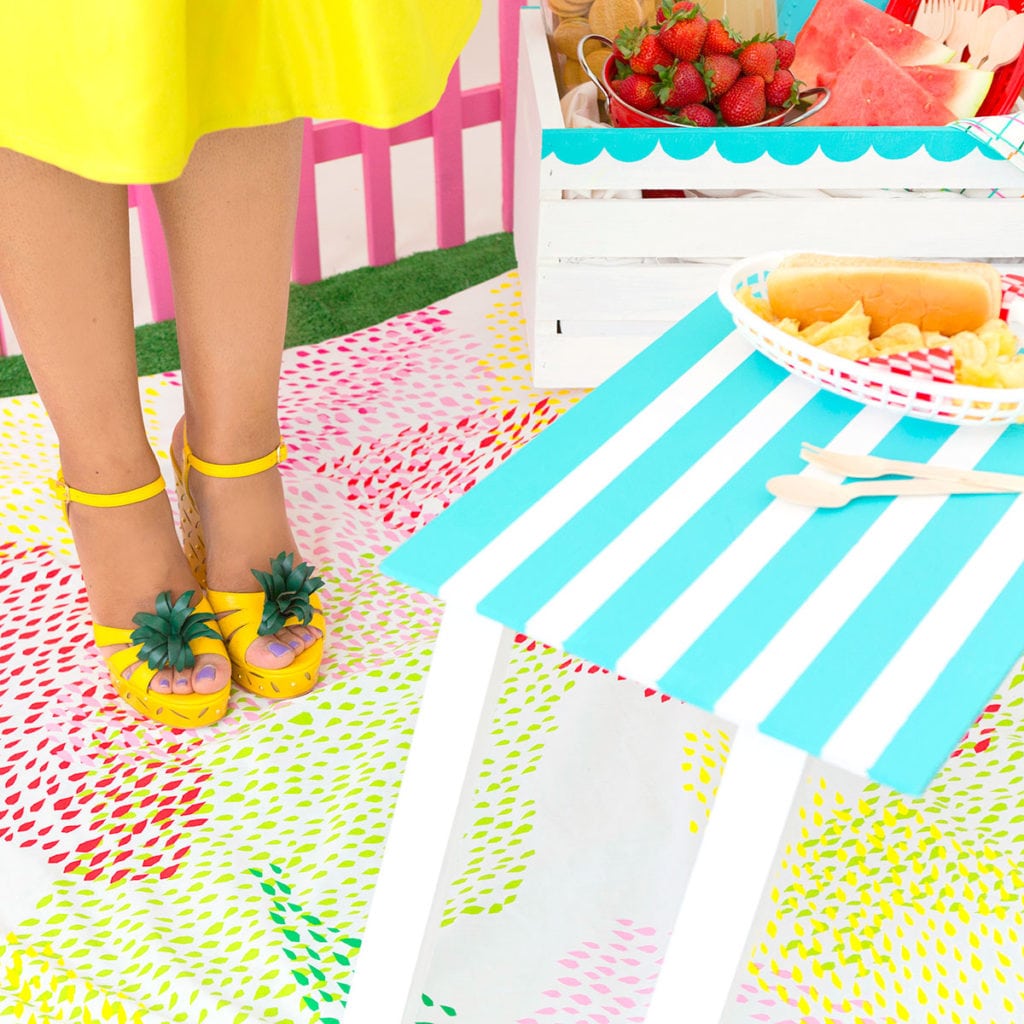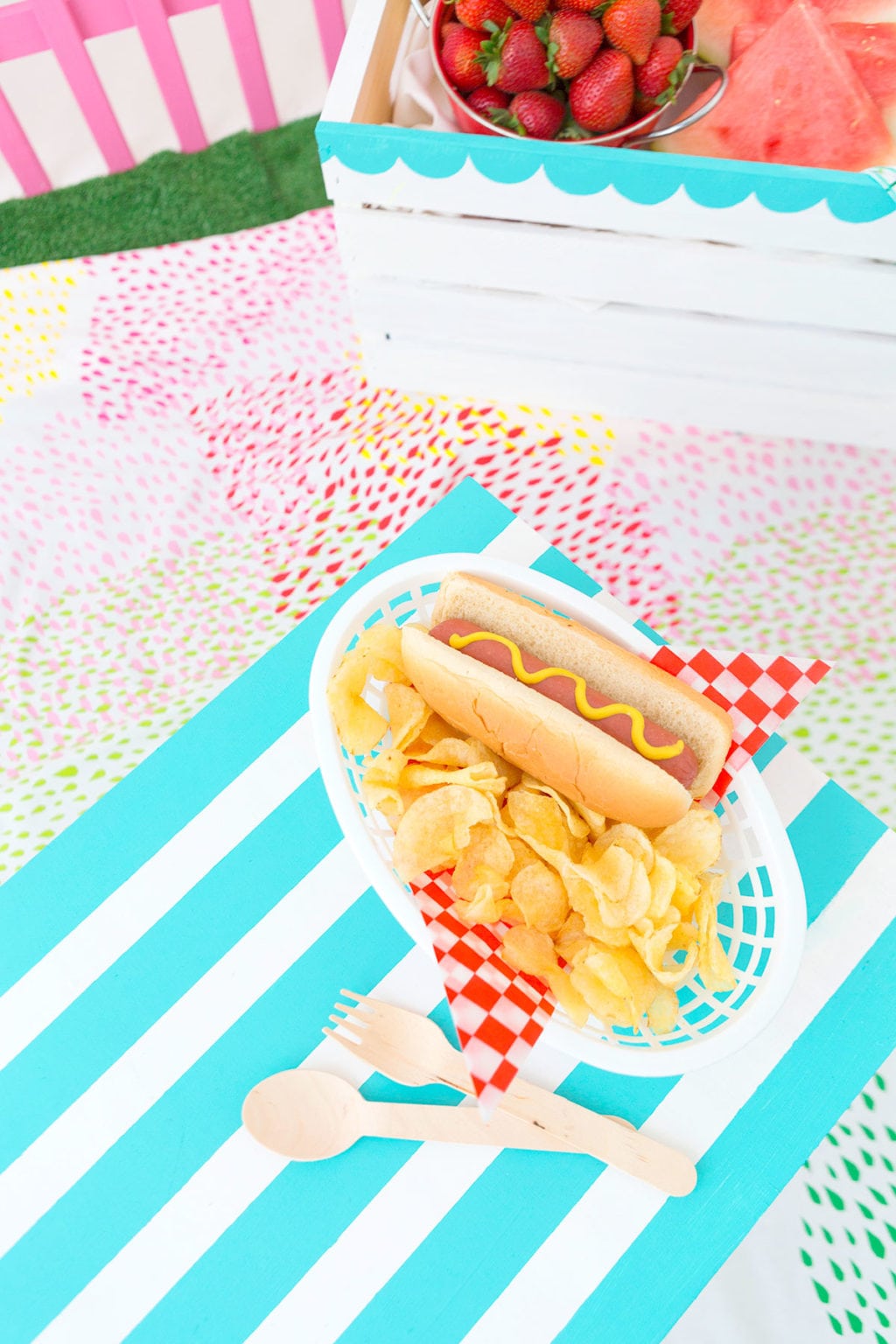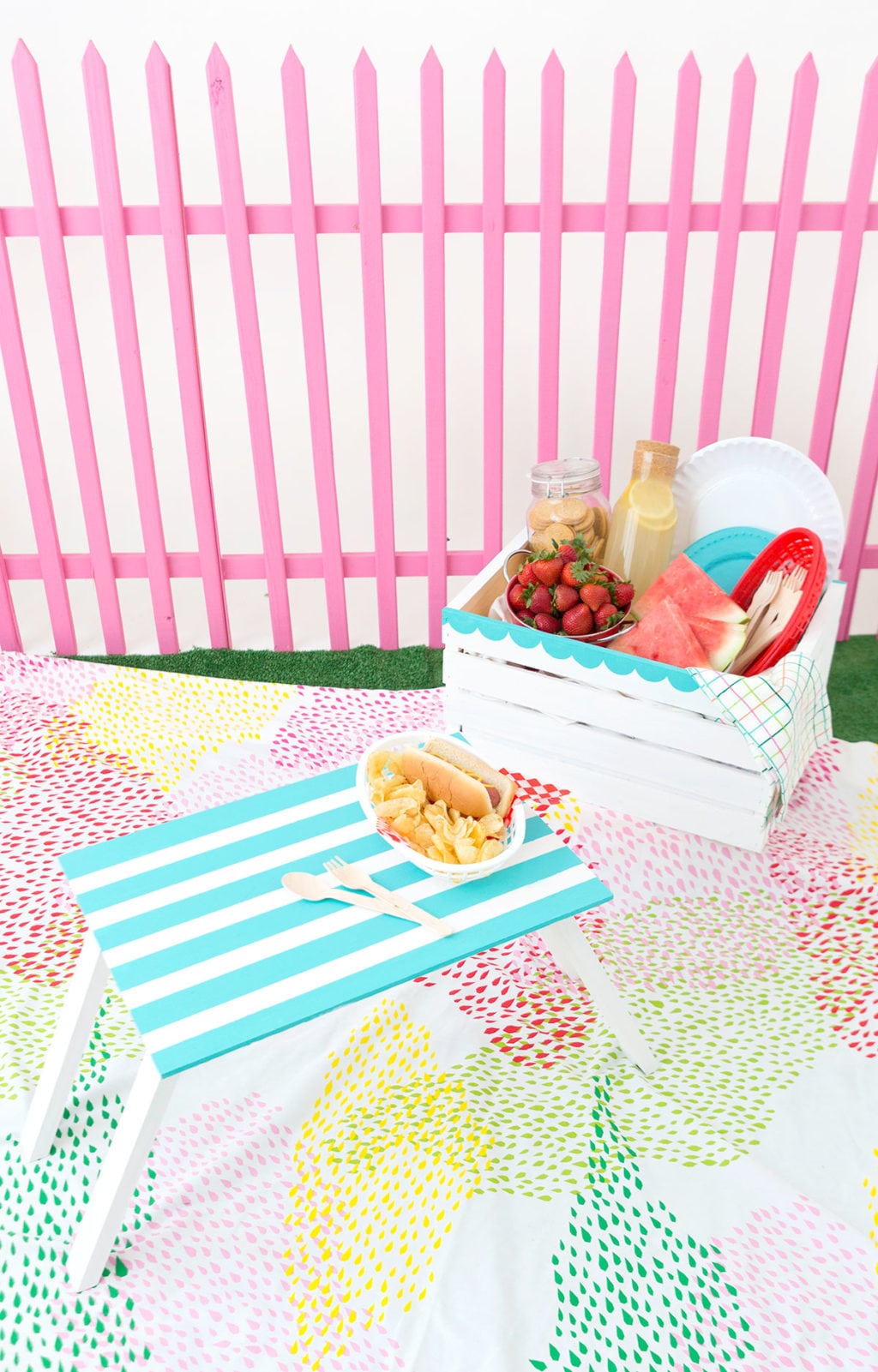 Isn't this the coolest DIY wooden crate picnic basket ever?! Who knew a wood crate could do so much! Visit the Crate & Pallet blog for more ideas on how to transform a wooden crate.