Have you ever come up with an idea that you thought was so genius – only to have your pride deflated when you found out that it's already been thought of by someone else?!
Well, that's exactly what happened to me when I came up with the project that I am featuring today!
Here's the brief backstory:
For Christmas, I decided to try my hand at candle making. I ordered all of my supplies and searched out the cutest containers I could find. As I brainstormed ideas for containers, I came up with the idea of TEACUPS! Vintage teacups would be the perfect vessel for my handmade candles! 
Vintage teacups are one of a kind and usually inexpensive.
I was so proud of this idea.
Then – Martha stole my thunder. On page 99 of the Martha Stewart Encyclopedia of Crafts – she features none other than – teacup candles. 
To make matters worse – I did a quick Etsy search for teacup candle and found TONS OF THEM!
It seems that my novel idea was not so novel at all. 
Still, I am proud to say that I came up with this idea all on my own – even if it has been done before!
Here is one of my candle creations that I made for the bazaar I did over the weekend. The teacup and saucer are a set that my mom found for me during one of her many antique shopping sprees. (My mother was so happy when I charged her with the task of finding me vintage teacups – she loves this kind of thing!)
How pretty is that cup and saucer? I just love the detail on the teacup handle.
**Hint: Once the candle has burned down, just stick the teacup in the freezer and the wax will come right out! Then you have a beautiful cup and saucer to use for tea time.**

I was feeling in the mood for tea time after making the candle, so I also made two cards.  The PTI Tea for Two and Tea for Two Additions stamp sets were exactly what I needed for this project.
My first card is bright and cheery. To achieve the sentiment on this card, I used the "Take Time for Tea" sentiment and masked the first word with tape.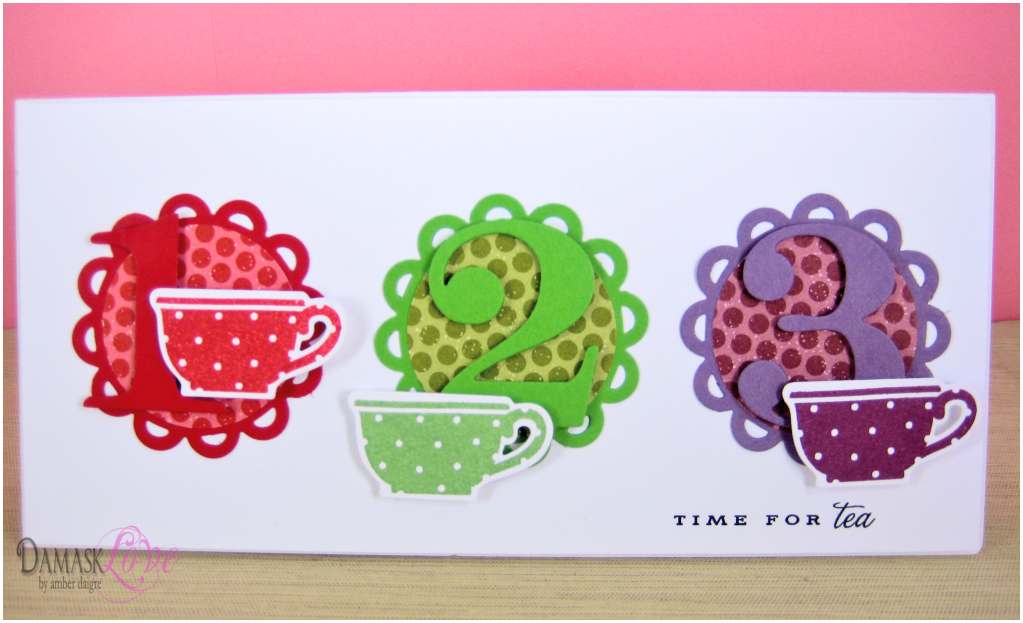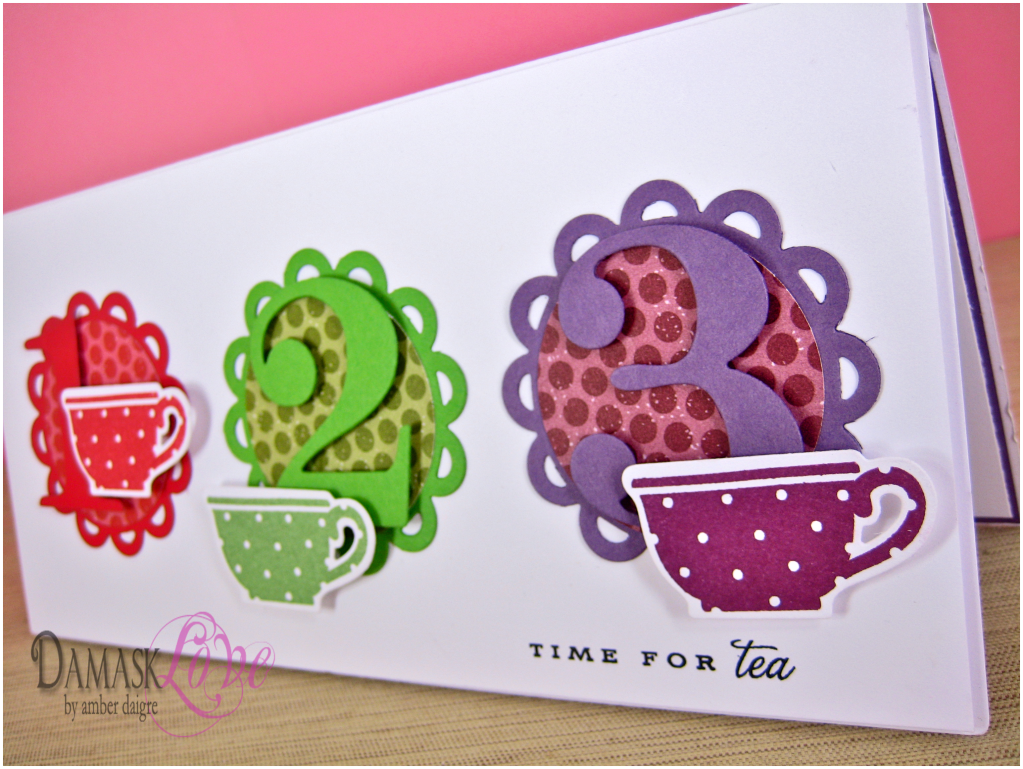 My next card is more subdued.  I really love the the combination of Ocean Tides and Melon Berry cardstock.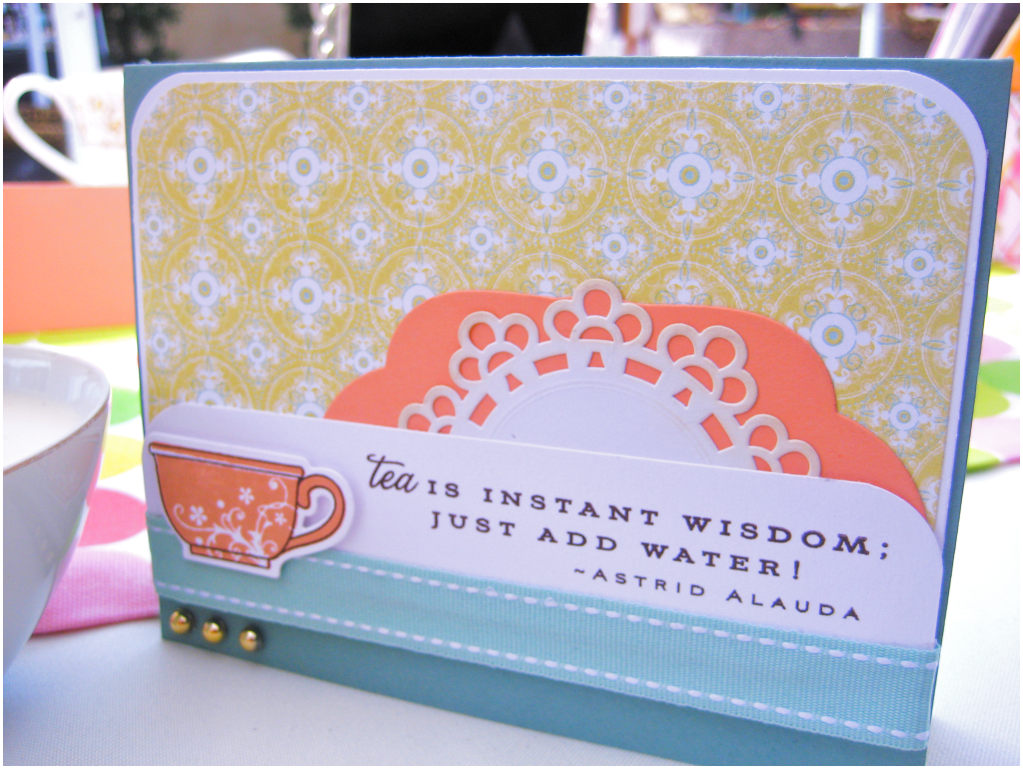 I think either of these cards would make a great companion to the teacup candle – perfect gift for a friend.
Thanks for stopping by for some Damask Love!
Supplies (All PTI unless otherwise noted):
1-2-3 Time for Tea:
Stamps: Tea for Two, Tea for Two Additions
Ink: Archiver's black
Paper: Stamper's Select White, Pure Poppy, New Leaf, Plum Pudding, Distressed Dots patterned paper
Other: Limitless Layers dies, Teacup die, By the Numbers die
Tea is instant wisdom:
Stamps: Tea for Two, Tea for Two additions
Ink: Archiver's Black, Tea Duo
Paper: Stamper's Select white, Ocean Tides, Melon Berry, Baby Blessings patterned paper,
Other: Teacup die, Martha Stewart Doily, Corner rounder, Aqua Mist stitched ribbon