Tis the season to hit up the Target Dollar Spot and go nuts. I don't know about you – but I'm guilty of it. I can do some serious damage…like a solid $30 worth and $30 at the Target Dollar Spot is like 40 million actual dollars. Now, from time to time, I hoard my stash and never put it to good use. From time to time, I keep all the little cuteness for myself because it's so …well…cute.
Today, I'm putting my stash to use and partnering up with Made For Retail – one of the major suppliers of that beloved Dollar Spot. Made For Retail is responsible for those cute little erasers, those perfect metal buckets, those patterned folders and the eleventeen million notepads that you have hidden in your desk drawer. Shhh. I won't tell. I have the same stash in my desk drawer.
This holiday season, Made For Retail has a ton of cuteness available and I'm showing you how to use it in three different ways. For the same price as your morning bagel & lox, you can make all three of these projects in no time! Don't believe me? Check out the Damask Love Facebook Page for a video tutorial!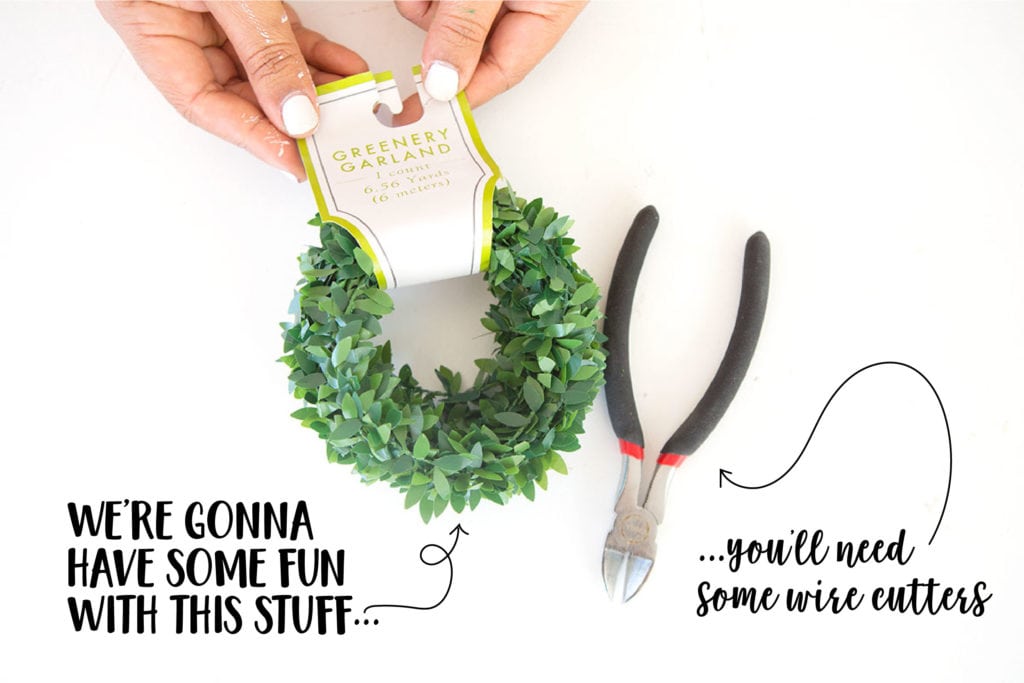 Each project in today's post starts with this $3 roll of garland. You get six yards which is plenty…but if you're like me, go ahead and pick up three or four rolls. Never know when a garland emergency will strike.
DIY Christmas Wreath Coasters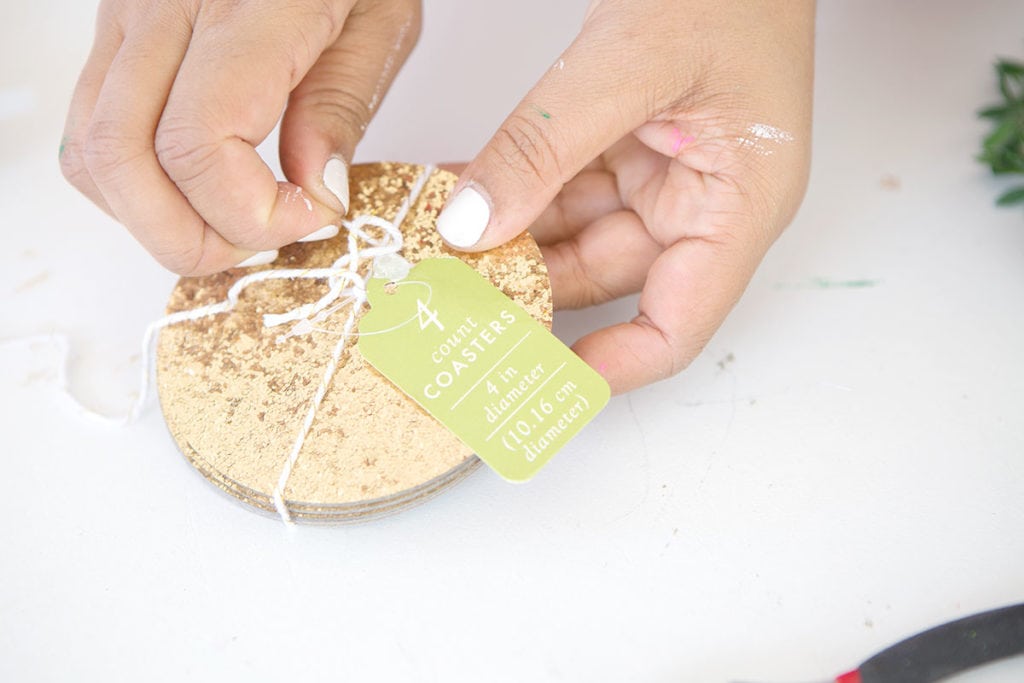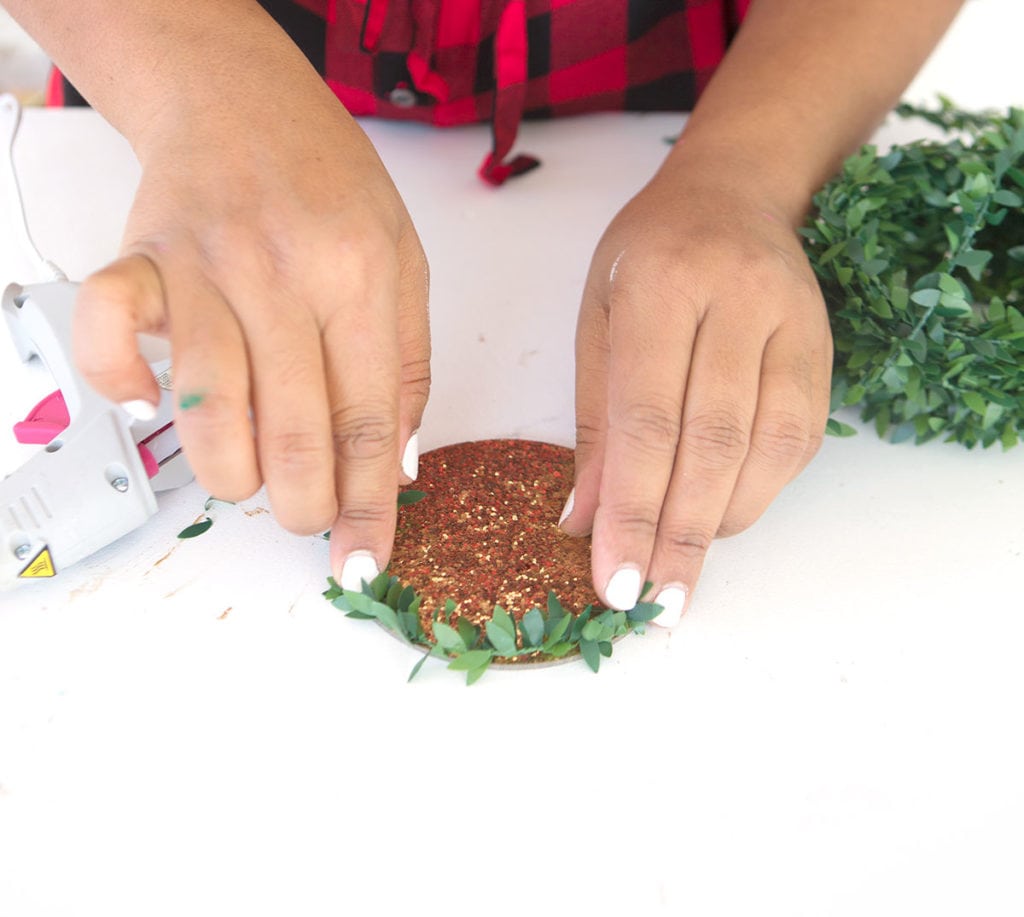 Grab a package of gold glitter coasters – another Made For Retail product – and start wrapping the garland around the edge, securing with hot glue.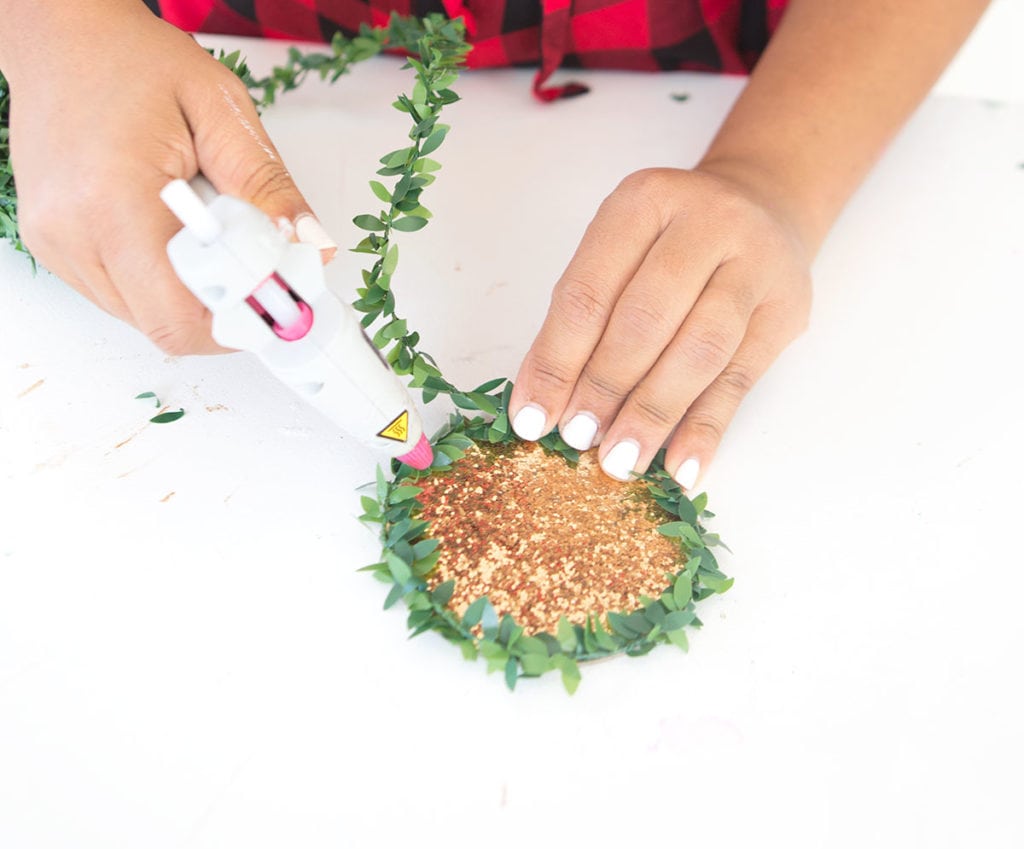 I like to go around the coaster two times to get a nice thick border of garland.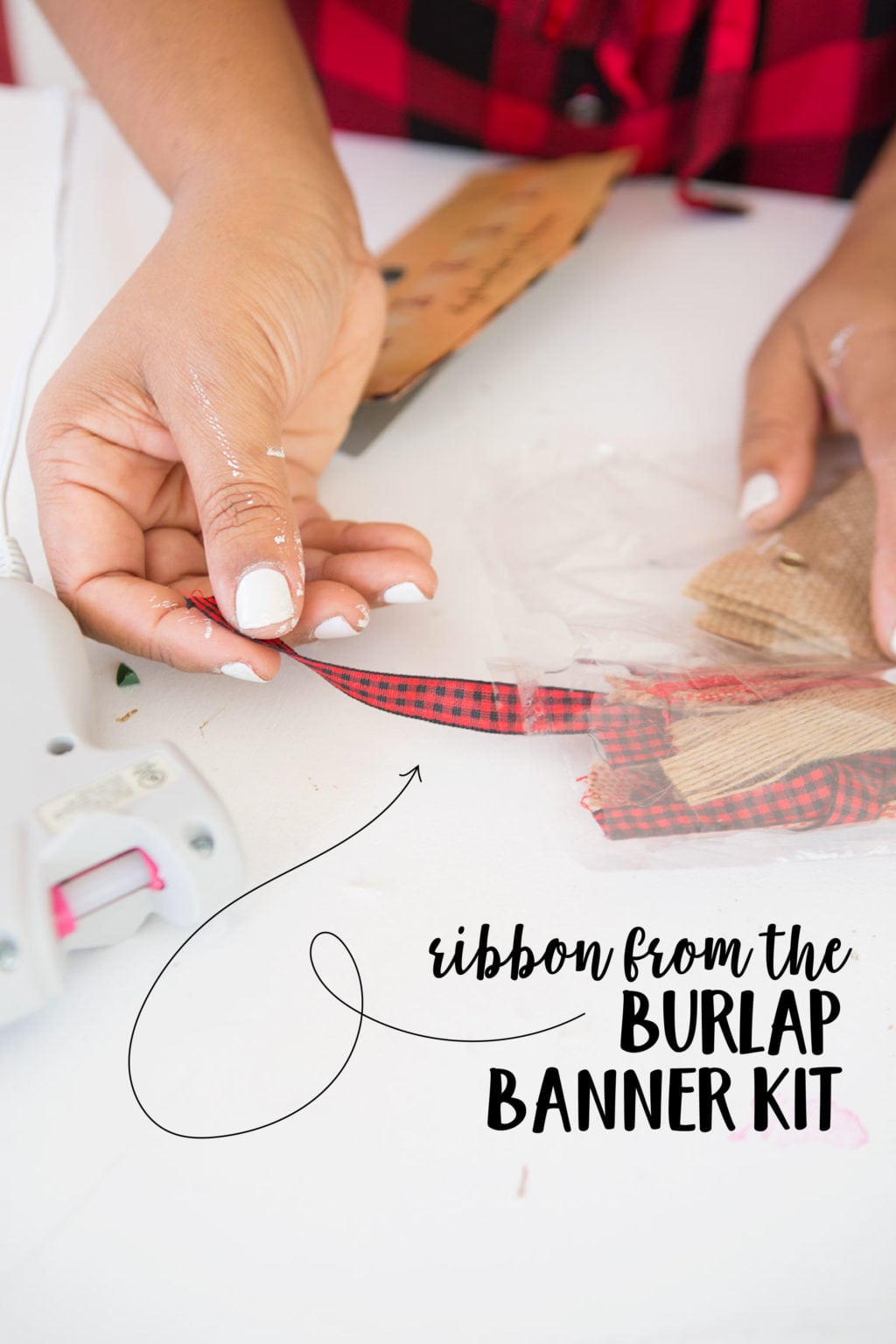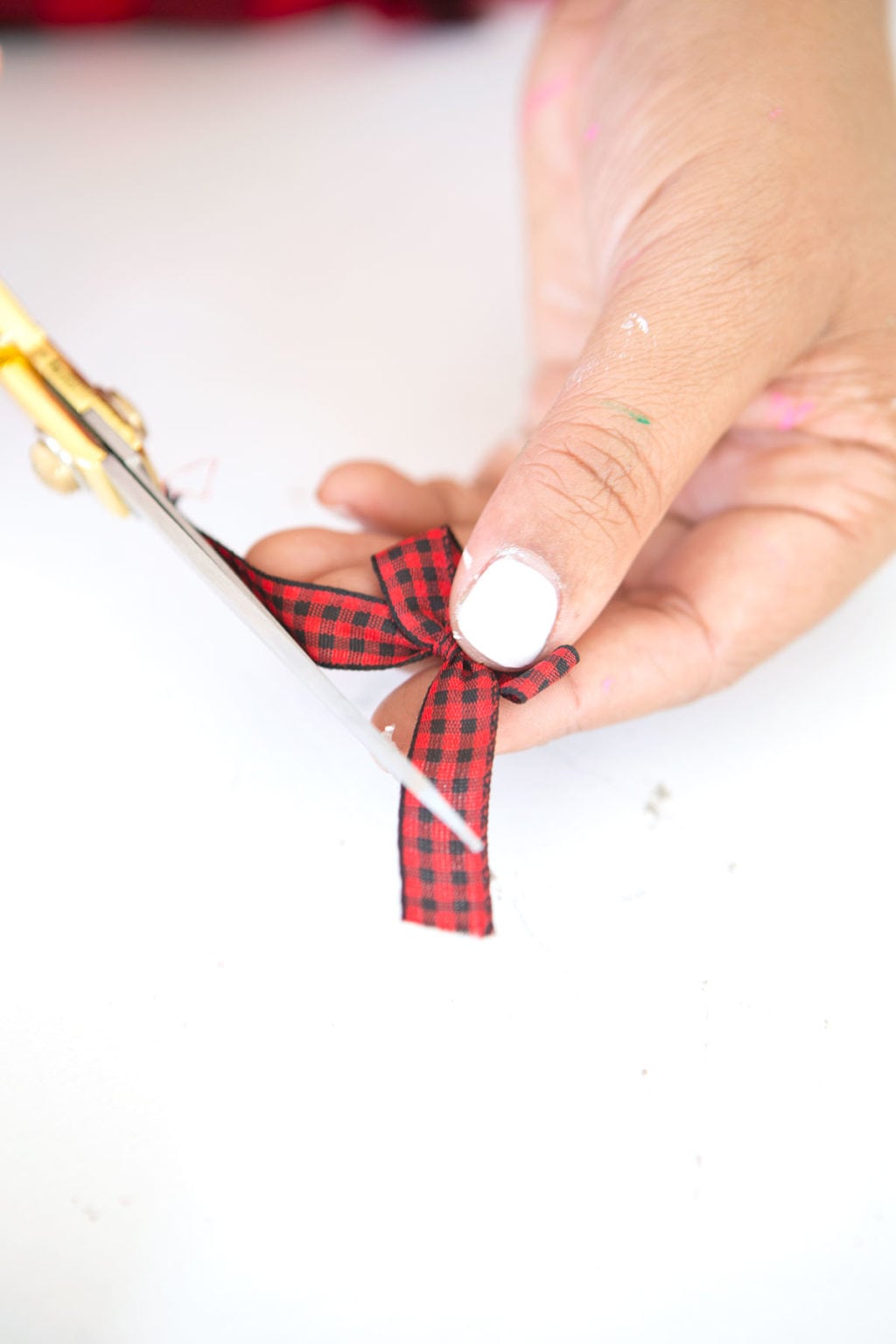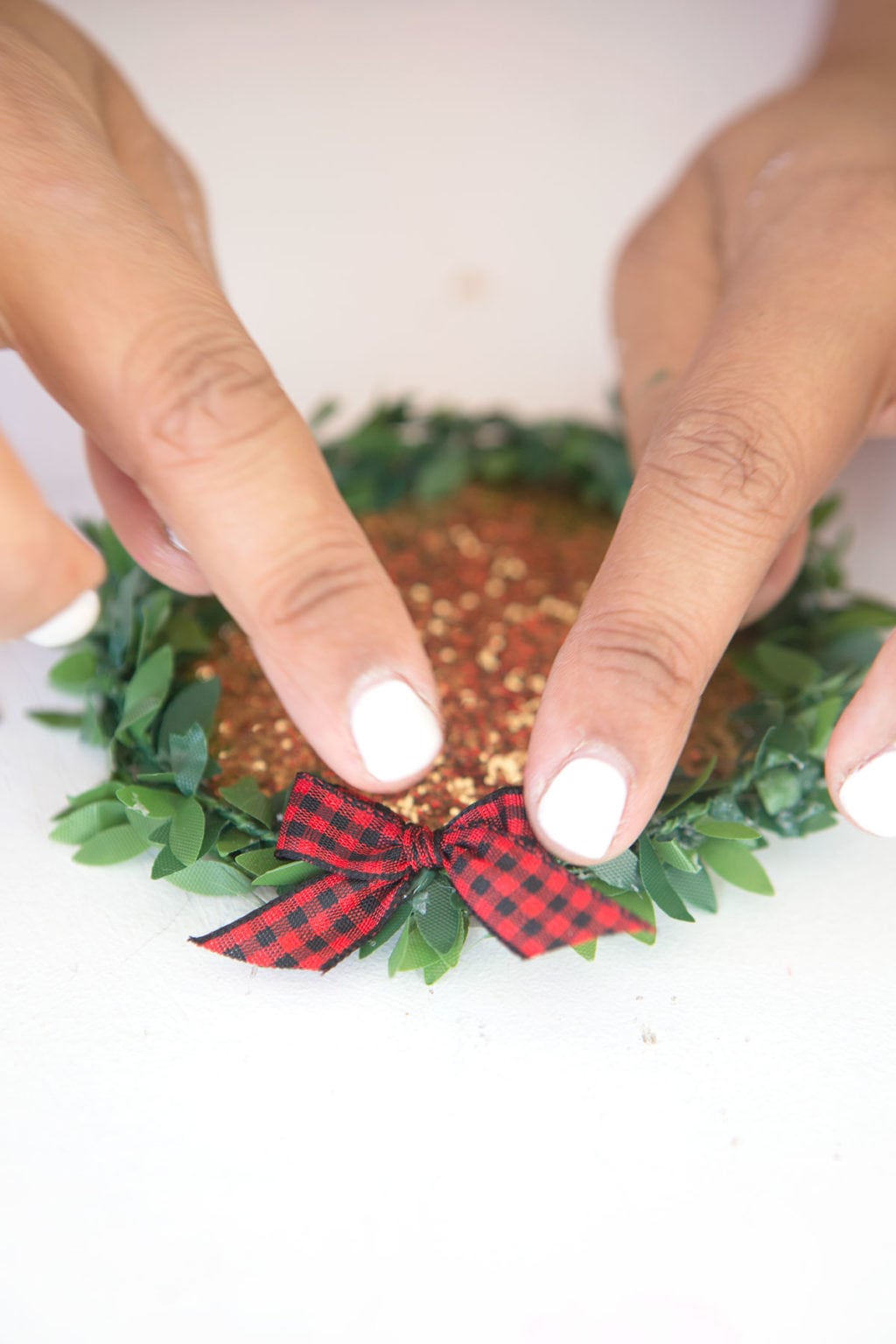 Use ribbon from the banner kit to create an itty bitty bow – then glue the bow into place. Easy!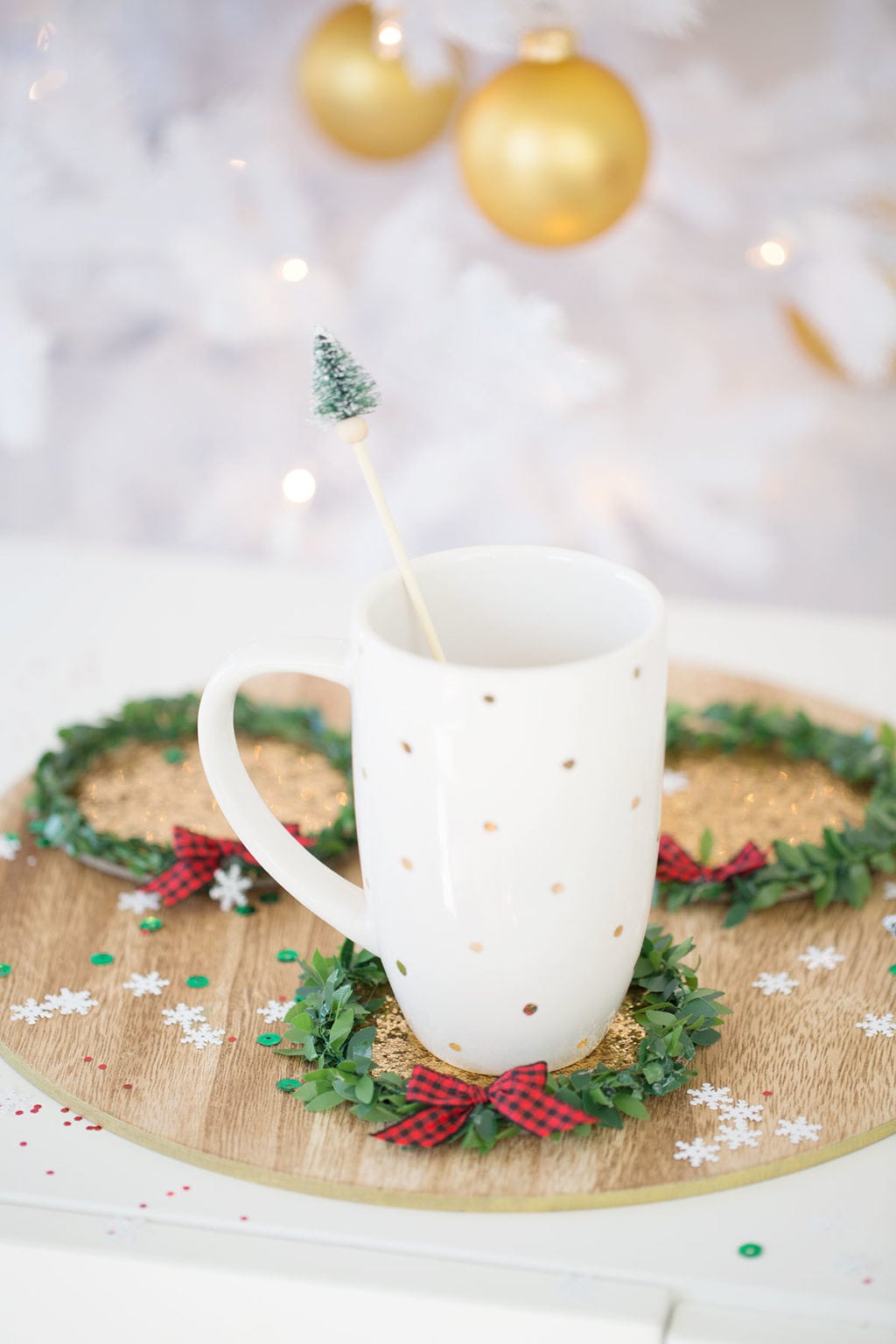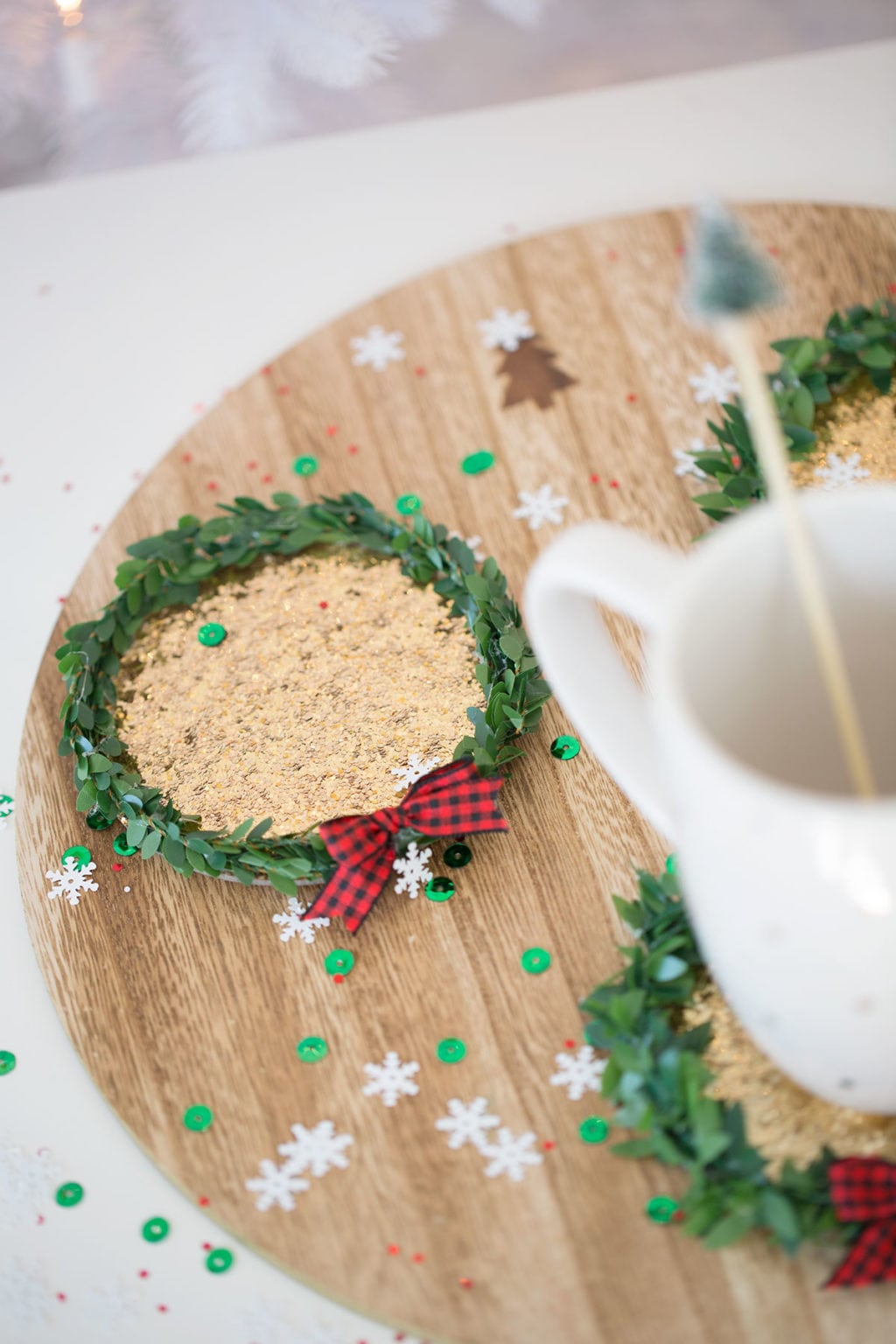 DIY Garland Bows
Next up – we're making bows perfect for decking out your holiday gift packaging.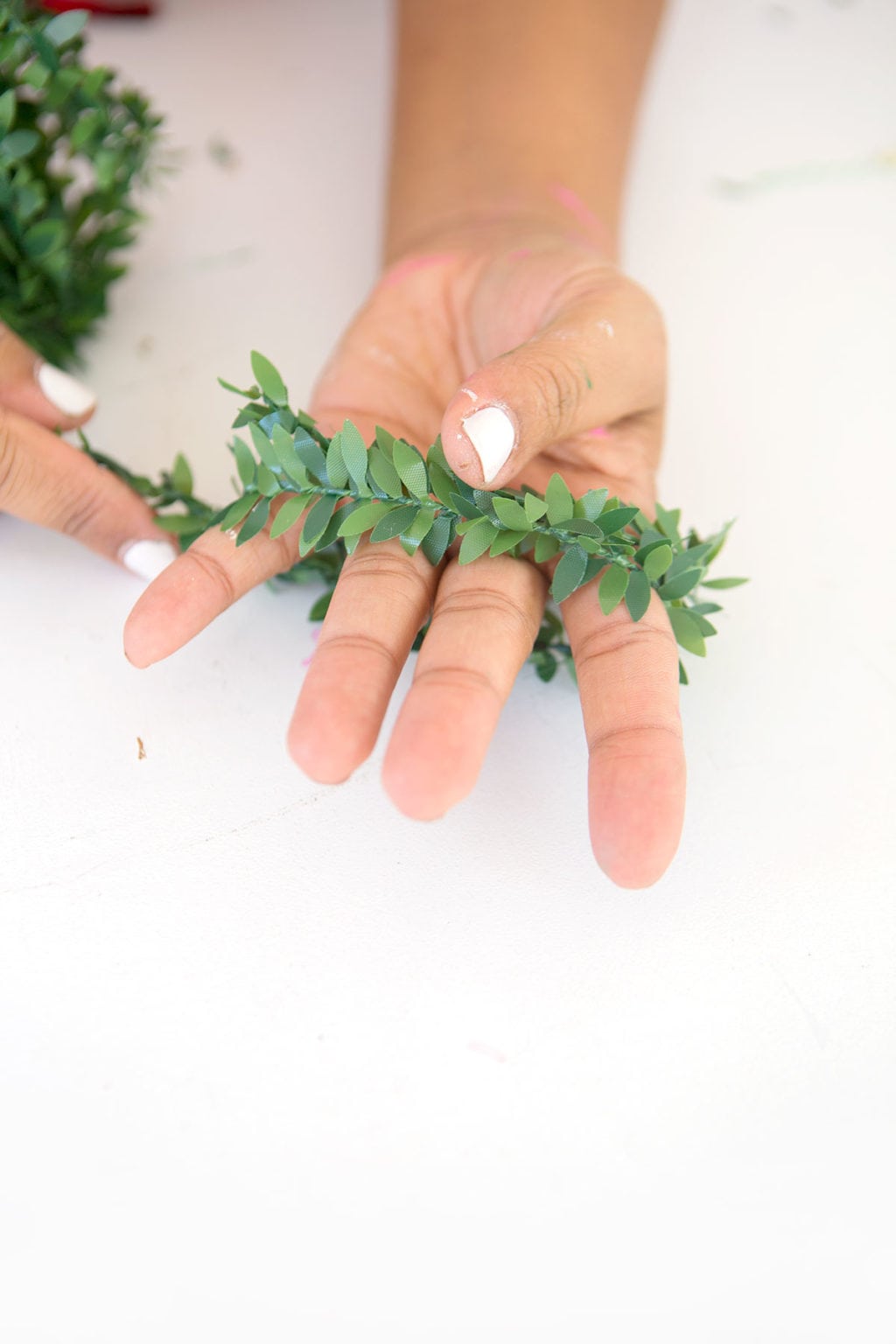 Wrap the garland around your hand a few times to create a circle.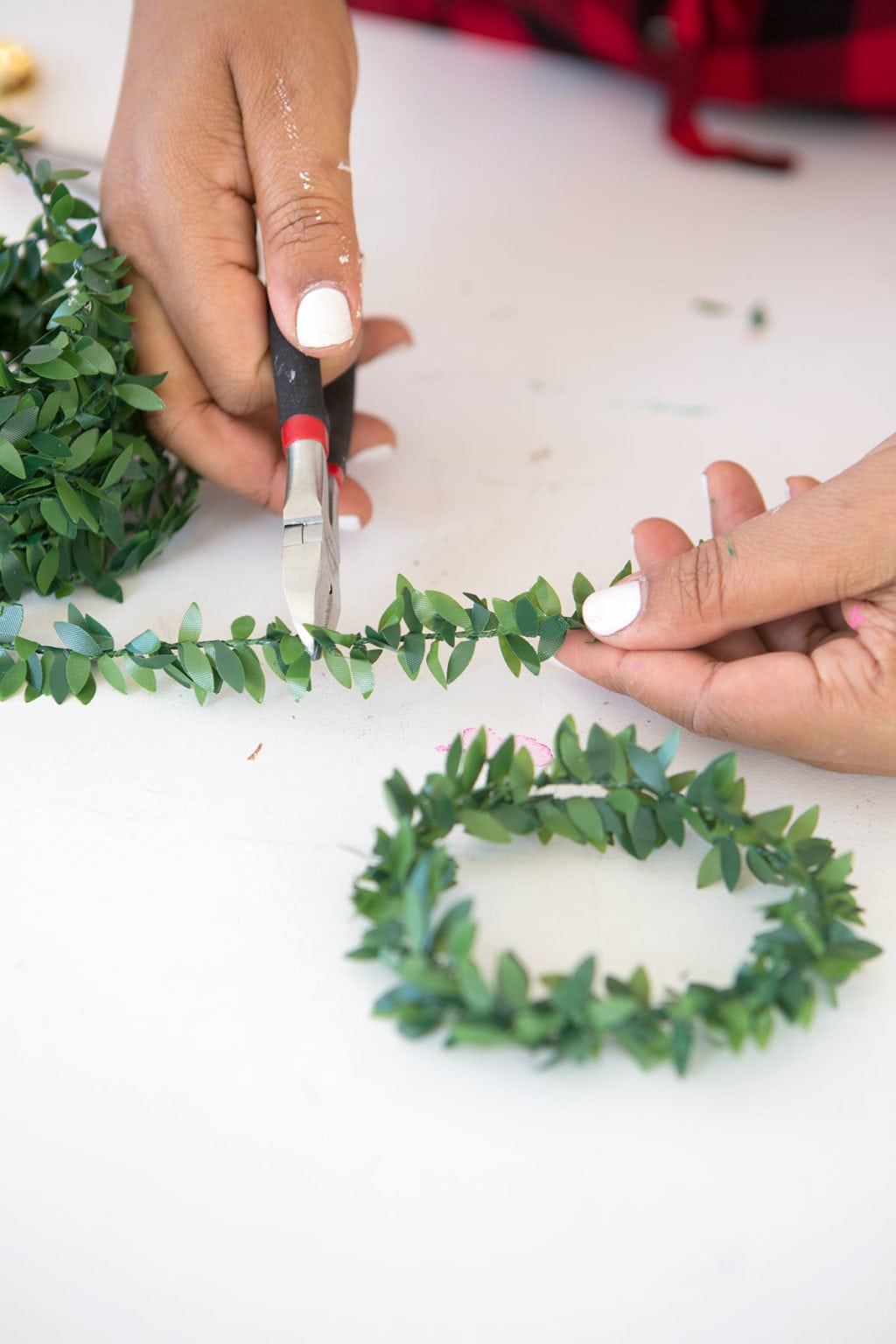 Cut two lengths of garland.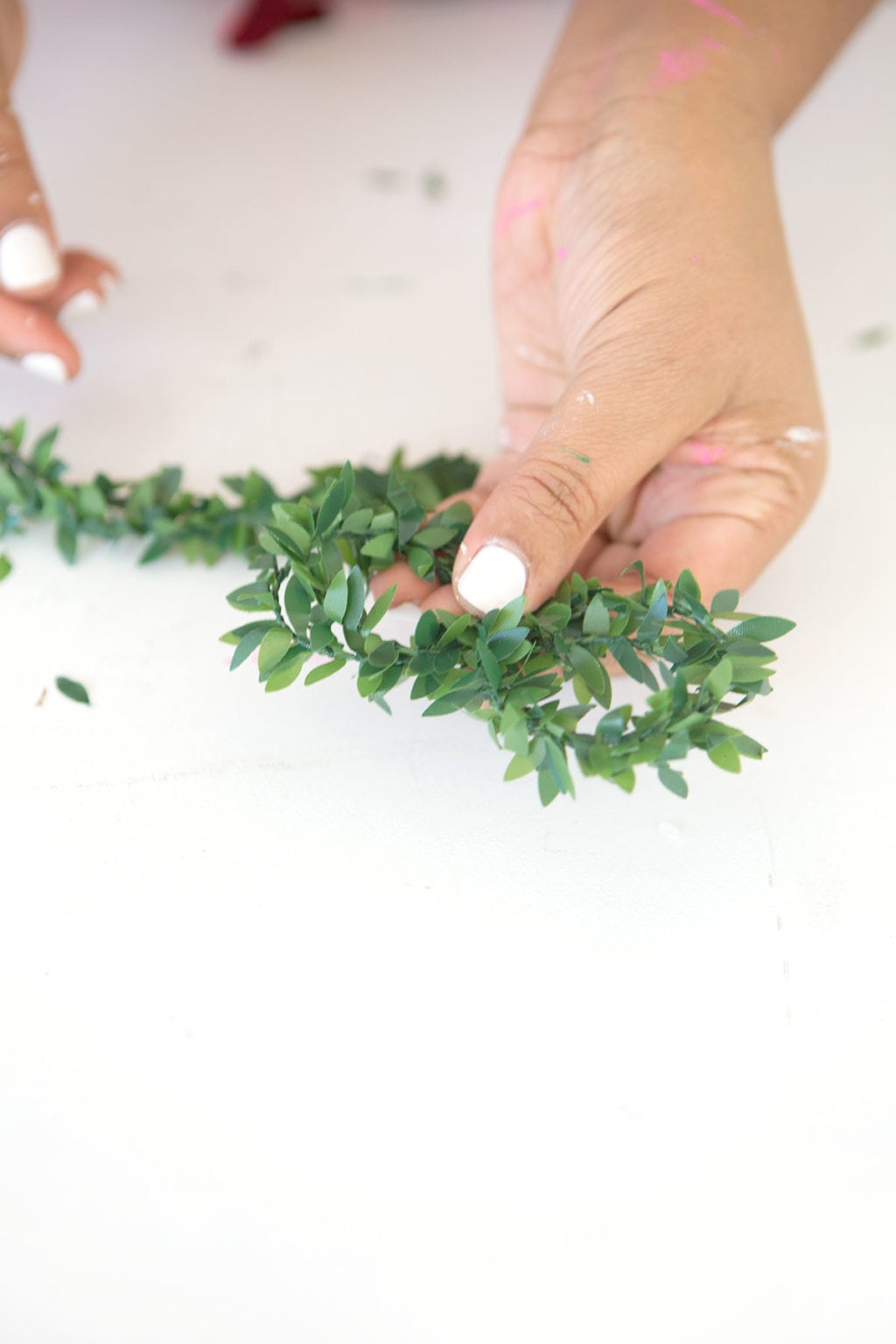 Twist the circle to create a figure eight shape.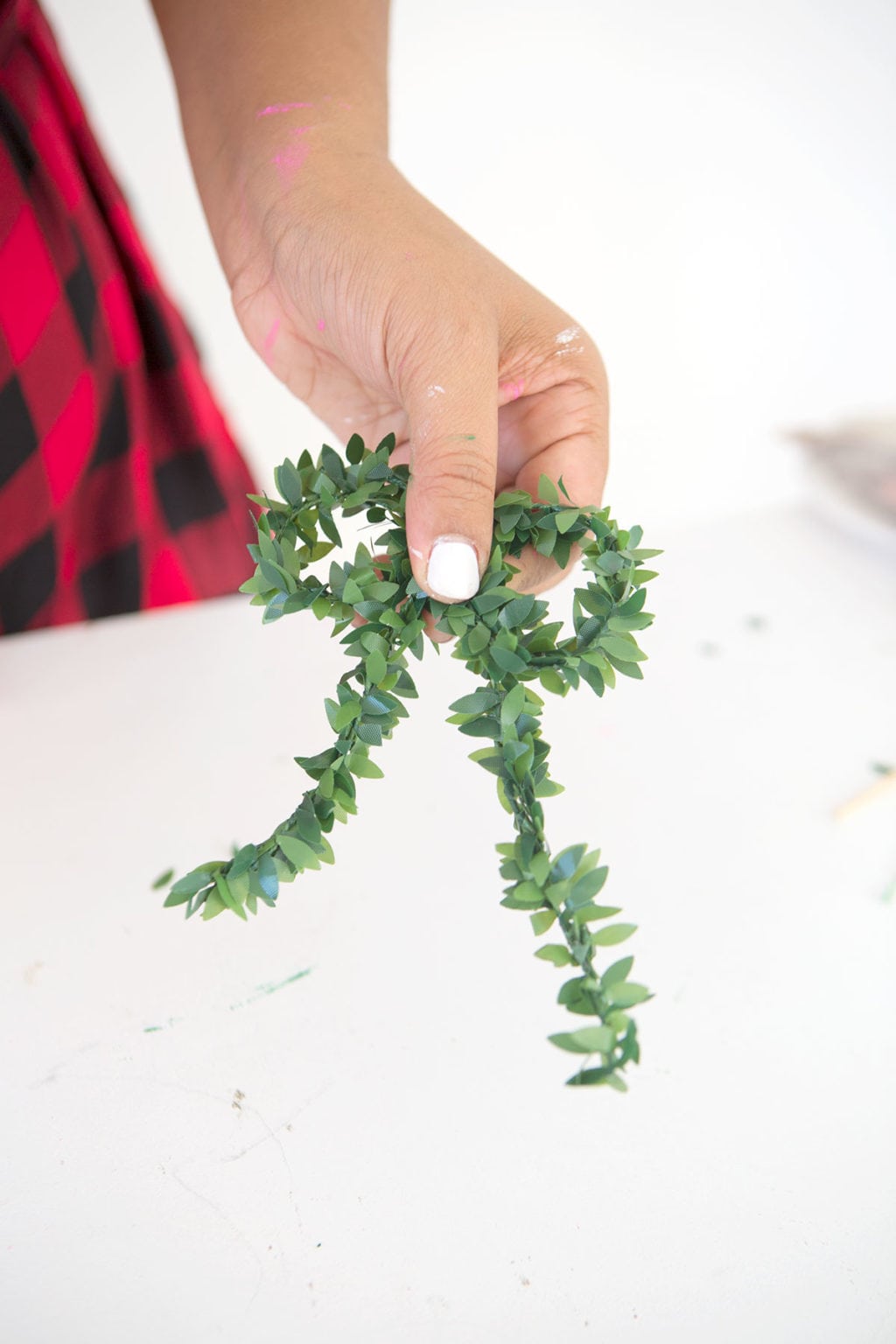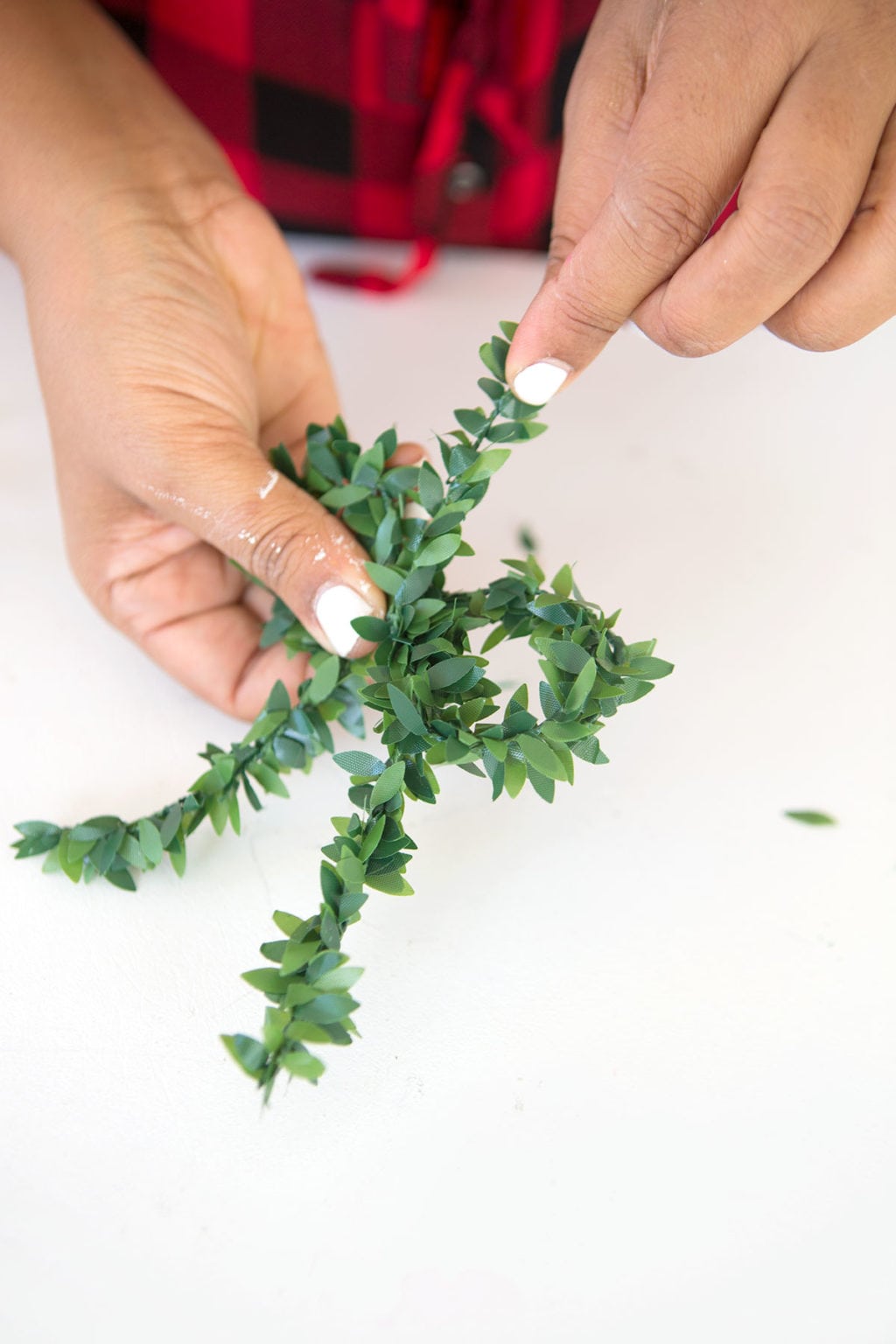 Bunch the figure eight together with the straight pieces of garland, then wrap the middle with more garland.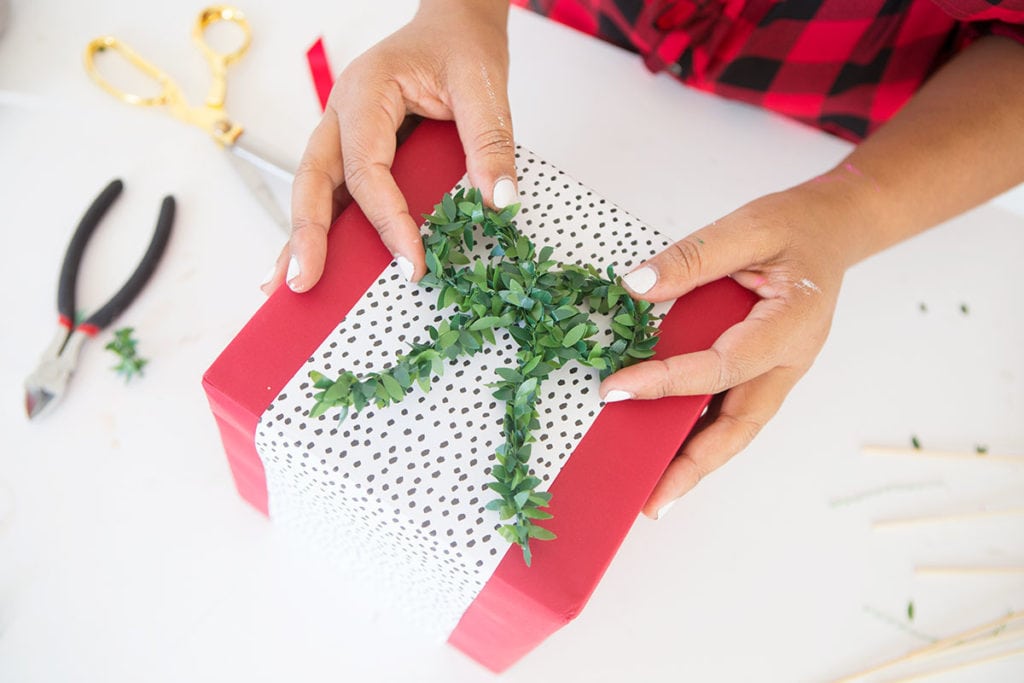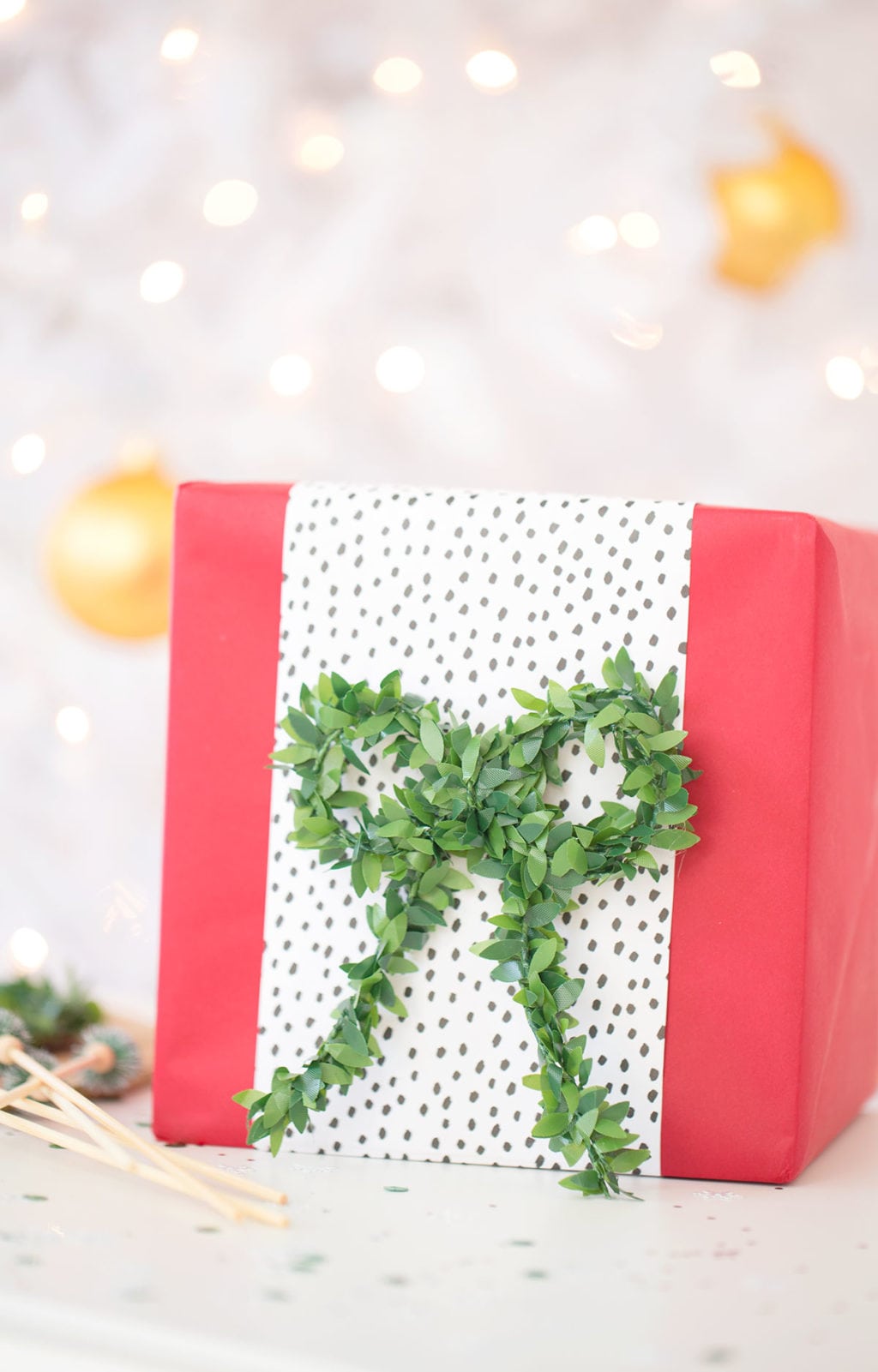 Jingle Bell Mistletoe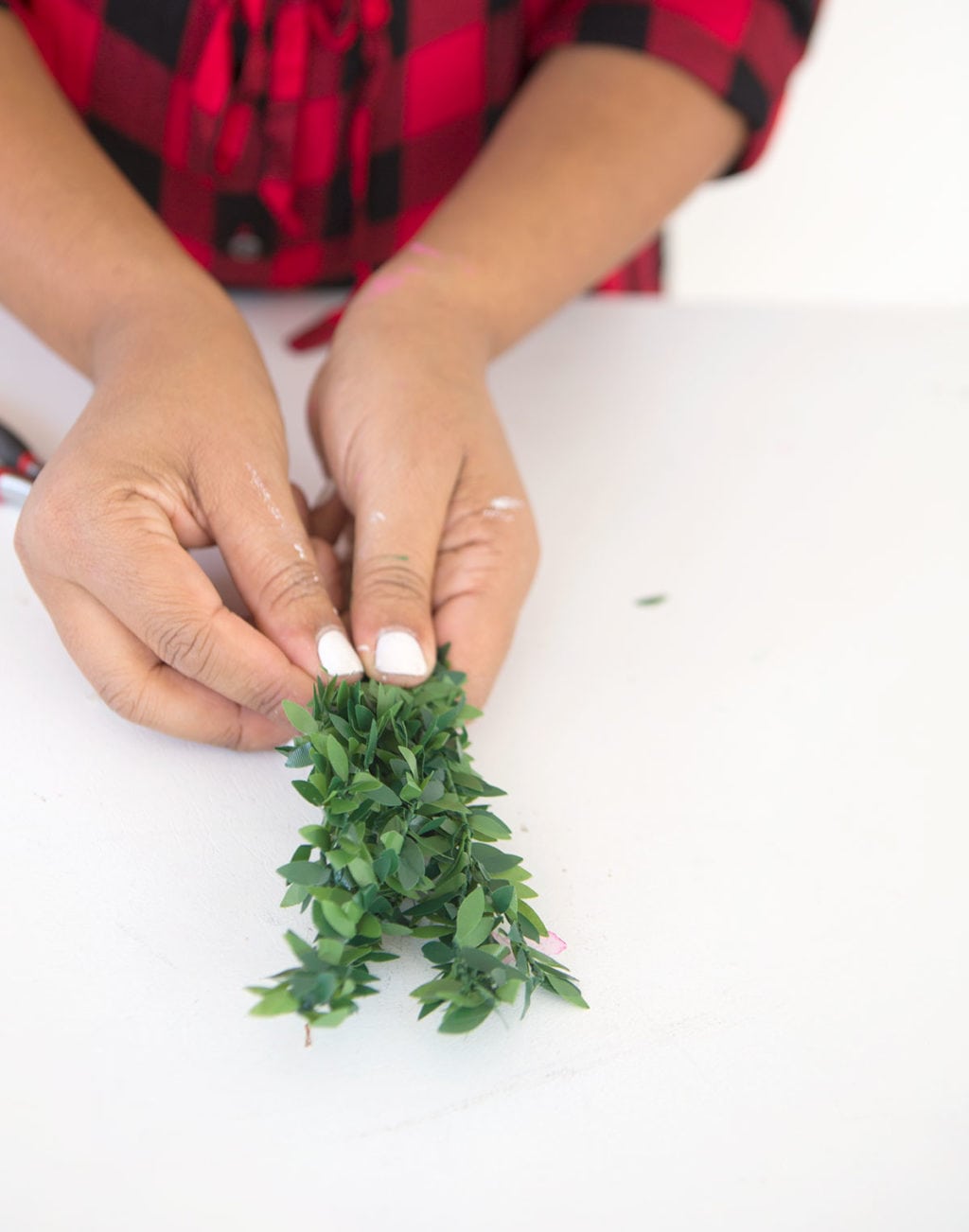 Wrap the garland around your hand as shown, then gather the garland together into a bundle.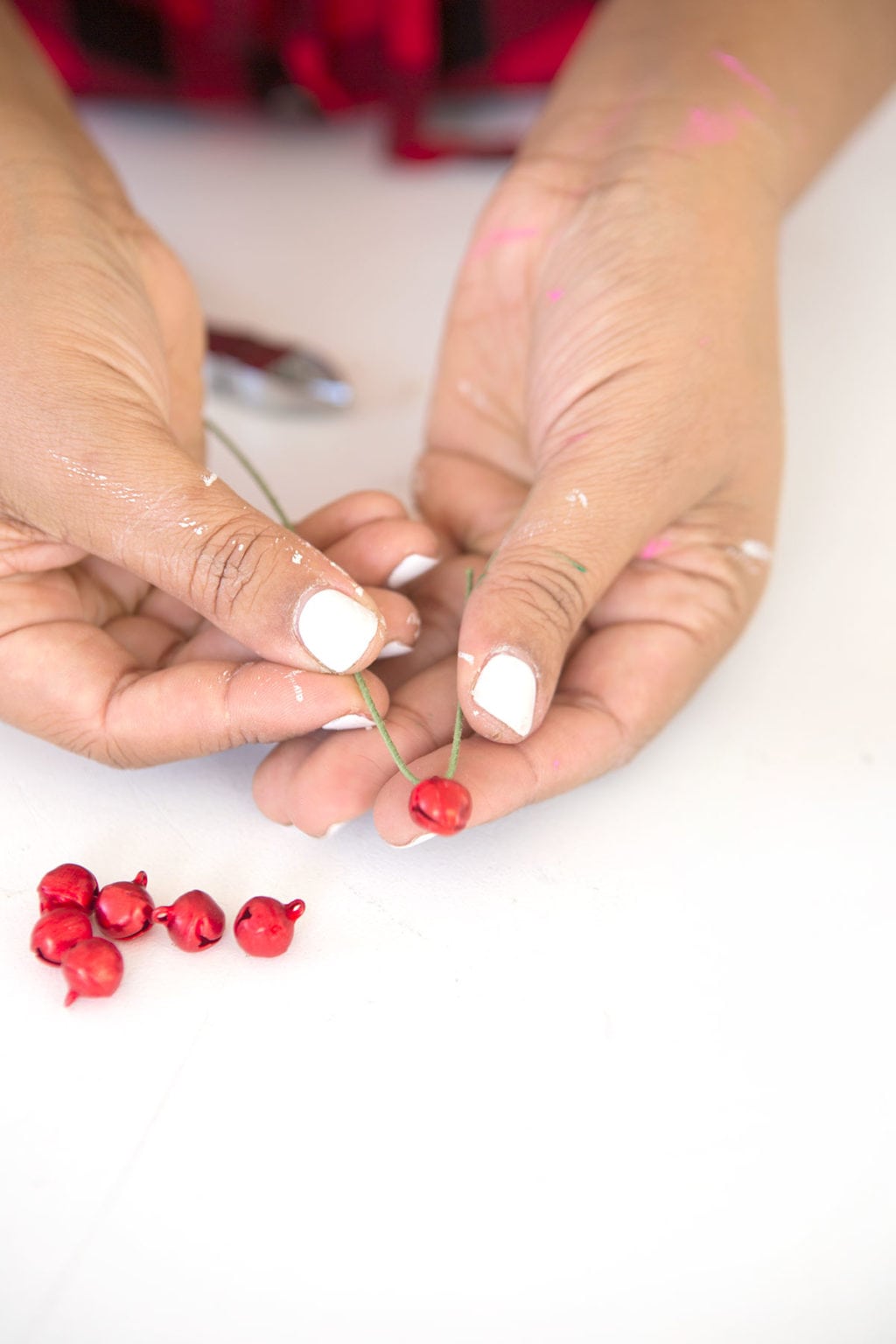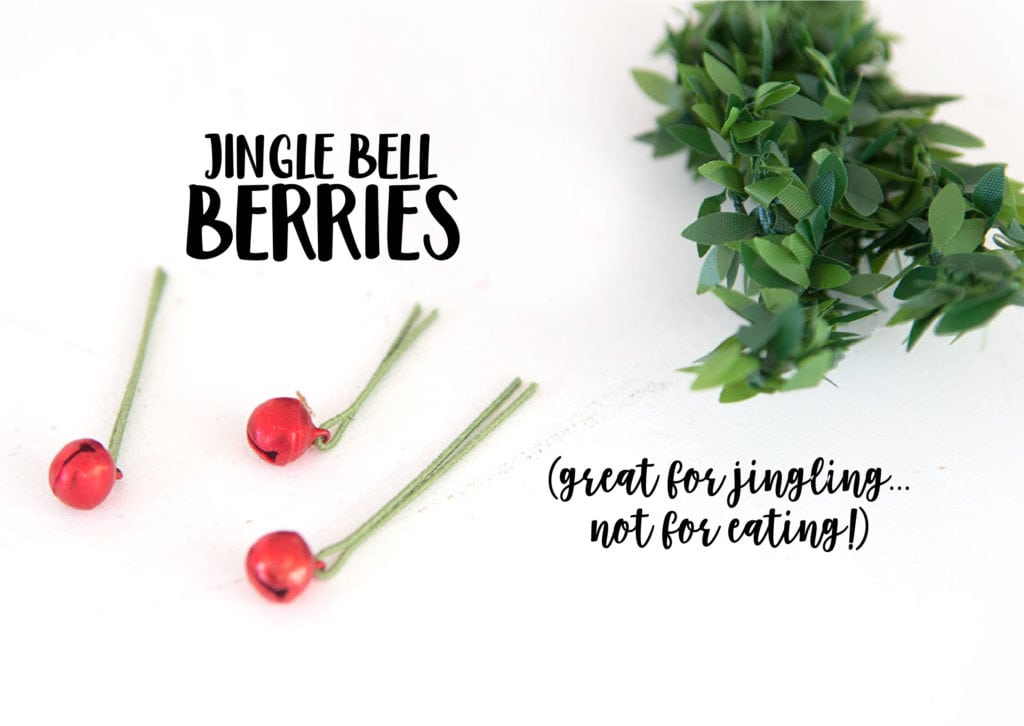 Thread floral wire through the tops of mini red jingle bells (another Made For Retail find!) .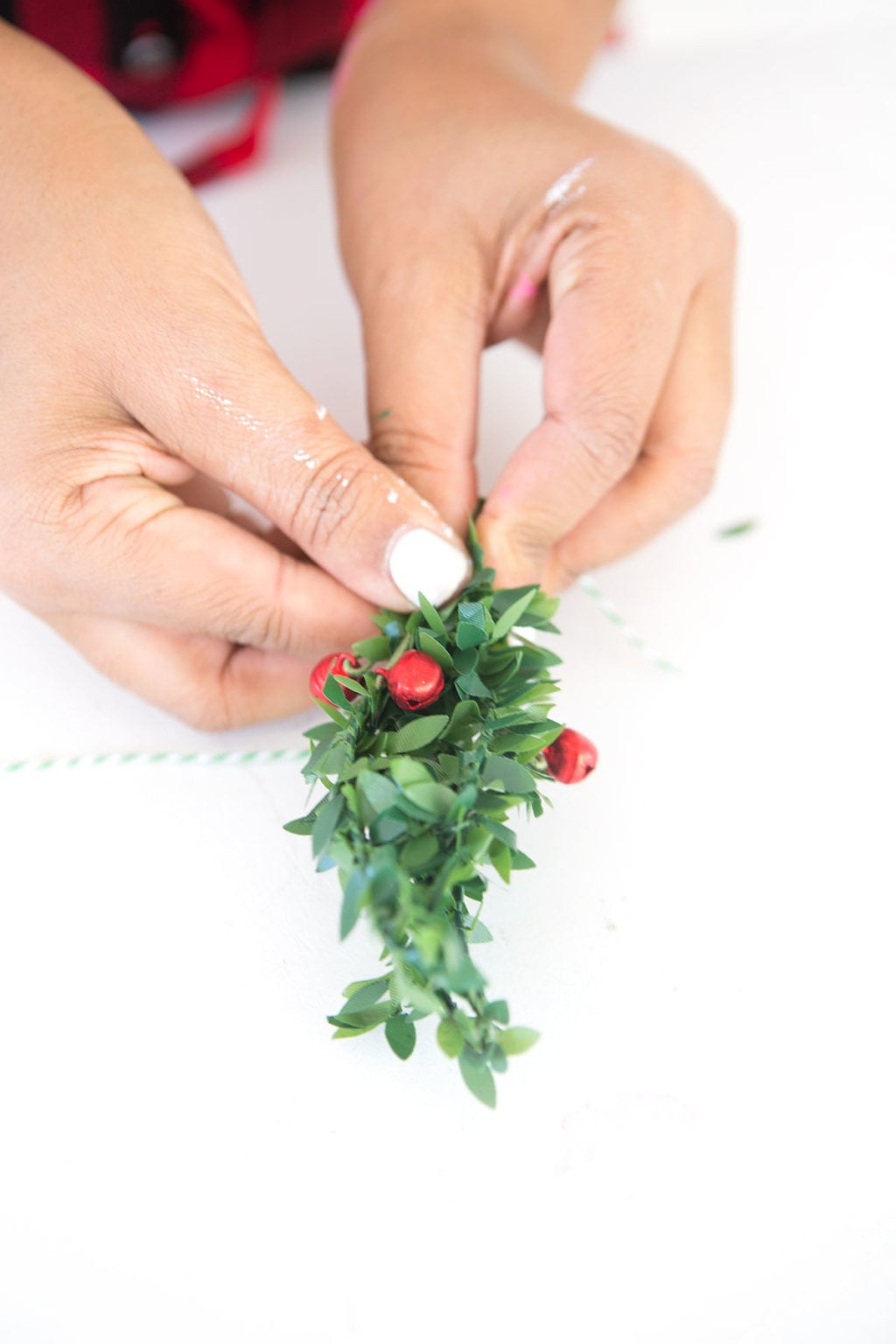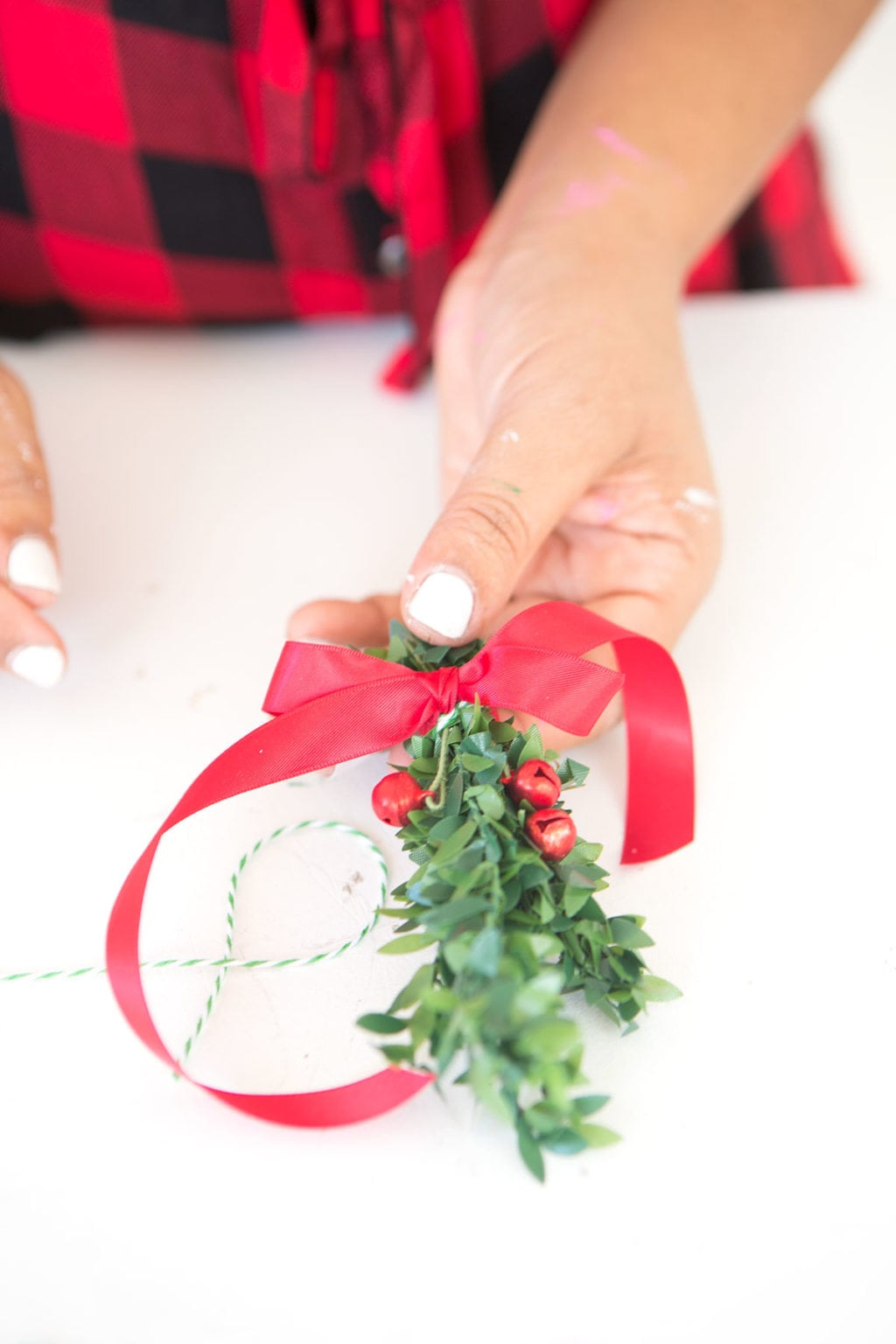 Use twine and ribbon to tie the floral wire together with the garland bundle.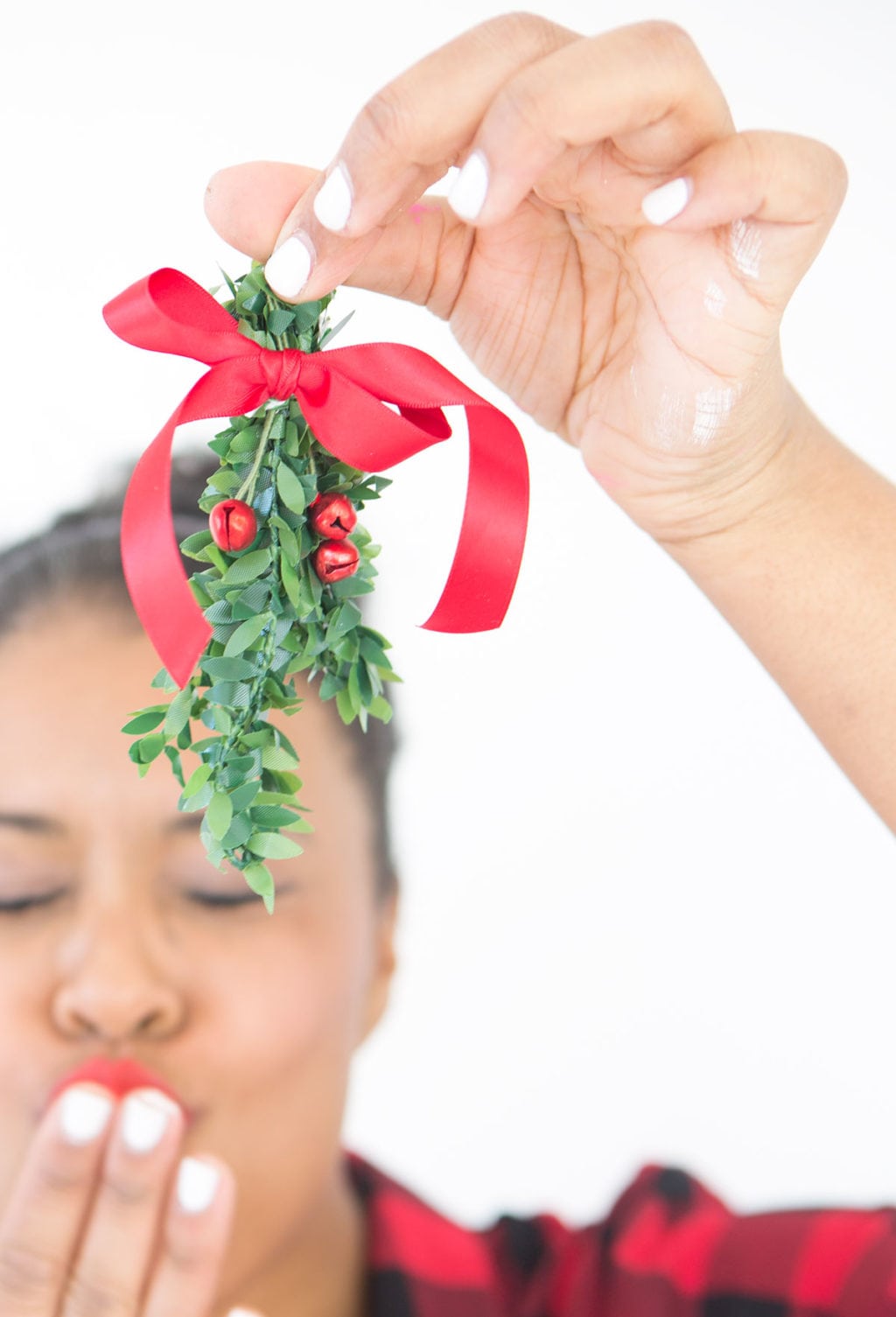 How simple was that? And if you want a few more tips, remember to visit the Damask Love Facebook Page for a quick video on each of these projects!
And while you're poking around on the interwebs, you MUST visit the Made For Retail Giveaway Page! Here's the scoop: You can win a full year of DIY, crafting and stationery products from Made For Retail. For one whole year, you'll receive a monthly box filled to the brim with goodies…and I can tell you from personal experience, it's an awesome box of goods. Oh…and in case you're thinking…ugh, I never win anything so I'm not even going to enter…well sister, listen up! For each giveaway entry, they're donating one item to the Children's Hospital and Clinics of Minnesota. So…yeah…go enter. Now. Then make a bee line for the Target Dollar Spot.
(raise your hand if you're making a bee line for the Target Dollar spot to pick up these Made for Retail goods.)
(raise both hands if you're already in Target right now as you read this blog post!)