Word on the street is that I've got a few of your interested in editing your own photos with Adobe Photoshop Elements 15. 
Word on the street is that you may just want to give it a shot.
It's easy stuff, friends. Like, really easy.
For today's project, I'm editing a few family photos with the Black & White Color Pop Guided Edit. Photoshop Elements lets you add a single pop of color to your black and white photo, which I think is mighty pretty. I've wanted to create this effect on my photos for a while, but honestly, I wasn't sure how to do it. These days, I can get it done in a couple of minutes…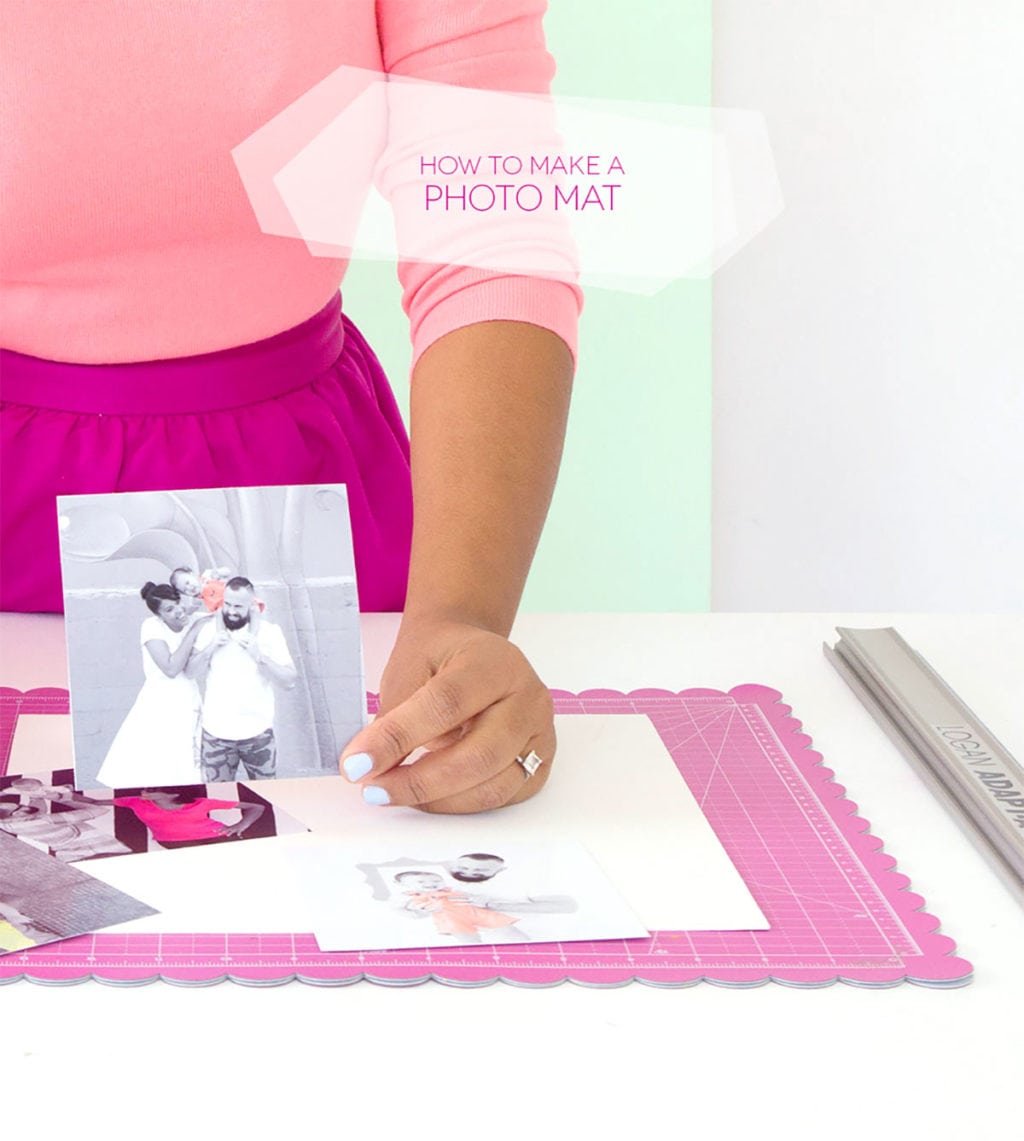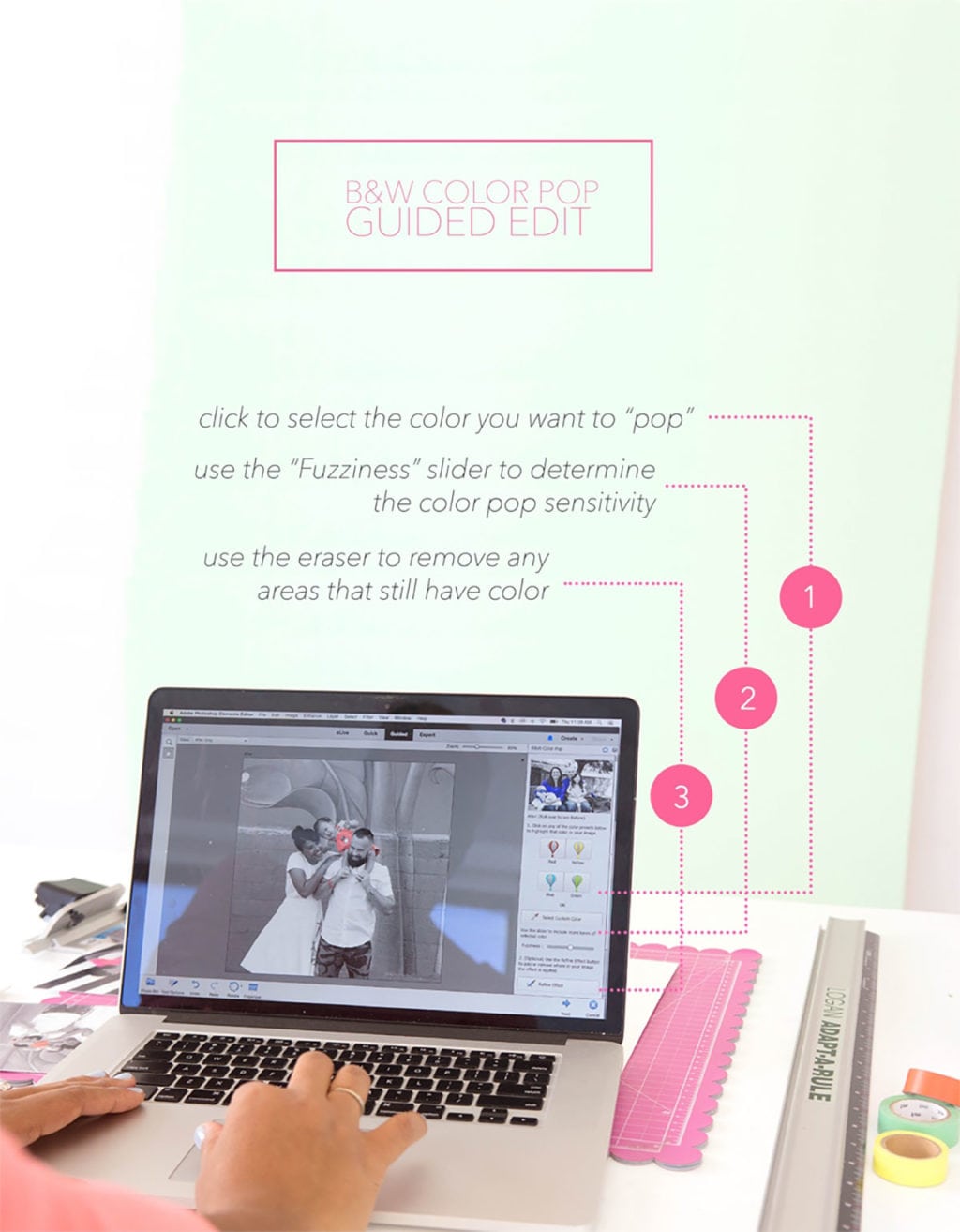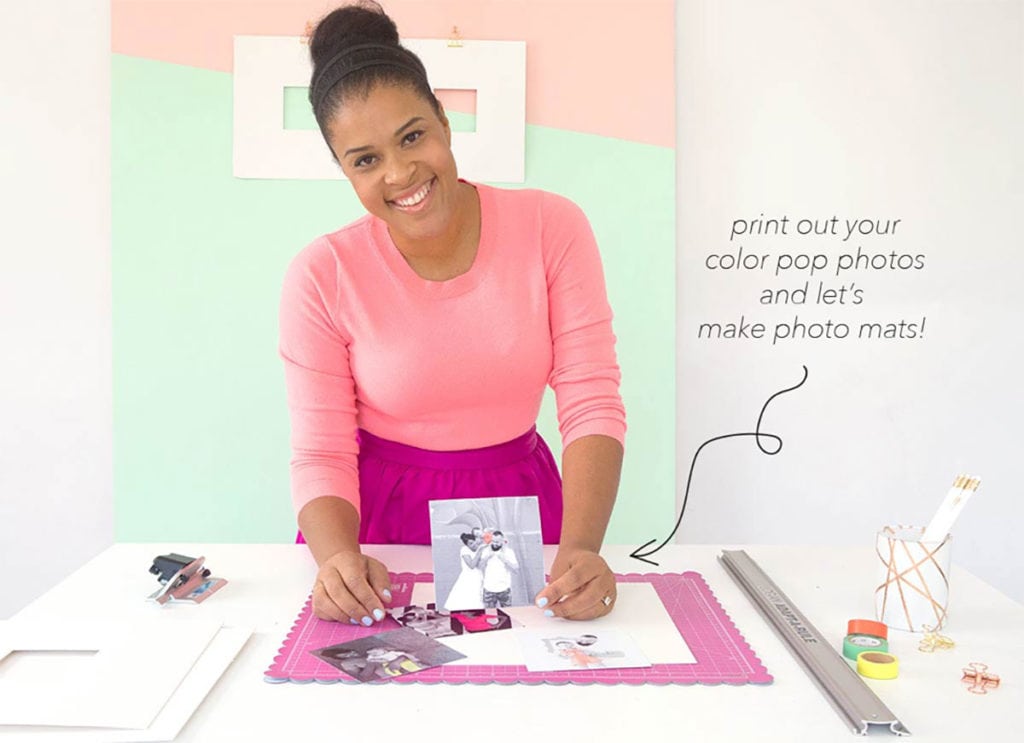 So – here's the fun part. For the longest time, I've wanted to make my own photo mats for a few reasons:
I'm cheap. Once you've gotten the basic supplies, making your own mats is a lot cheaper than buying them.

I like small photos mounted on large mats and it's nearly impossible to find pre-made mats with those dimensions.

It's a cool thing to do. And let's be real…isn't that the whole reason we DIY in the first place. Bragging rights.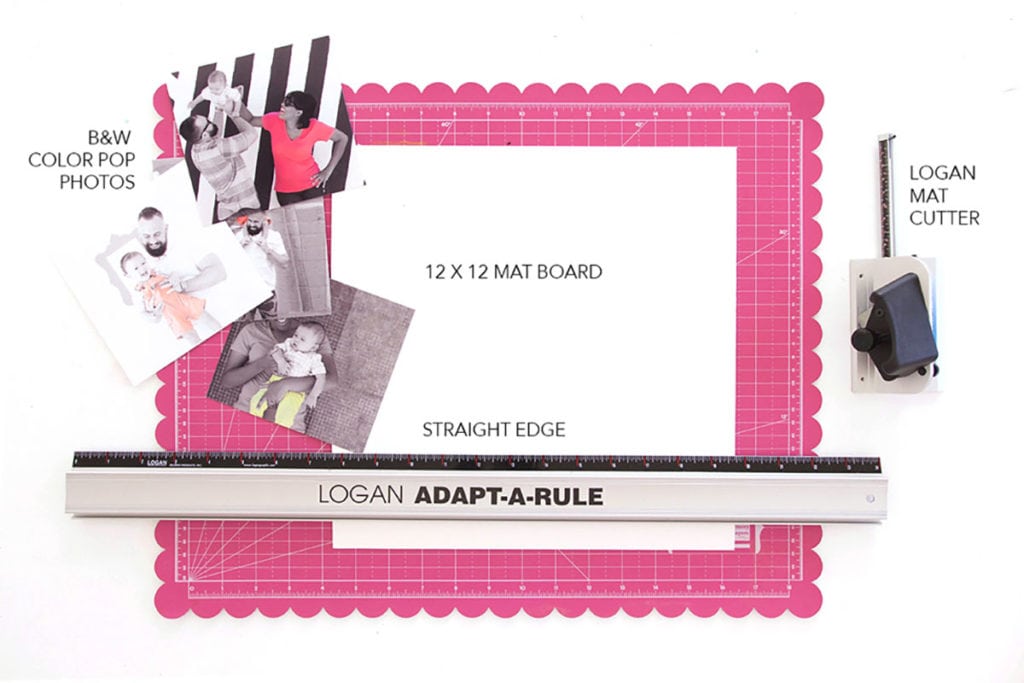 To make your own photo mats, you'll need
A self healing mat

A mat cutter

A straight edge (don't use a regular ruler – this straight edge has grips on the bottom that keep it snugly in place

A 12×12 piece of mat board (mat board is available in HUGE sheets in the framing department of your craft store. You can mat about 10-20 photos from one sheet.

Your printed photos!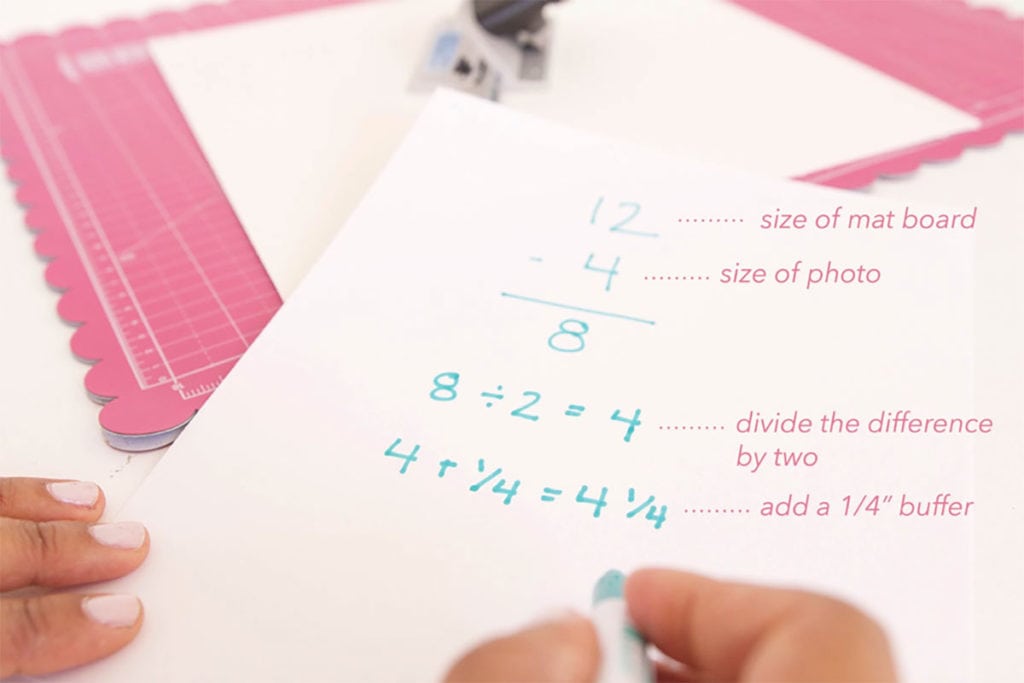 Ok…first step in making your own mat is a teeny weeny bit of math. Don't be afraid! It's easy. You basically need to take the size of your mat board edge and subtract the size of your photo edge. Divide that by two and add .25. Easy.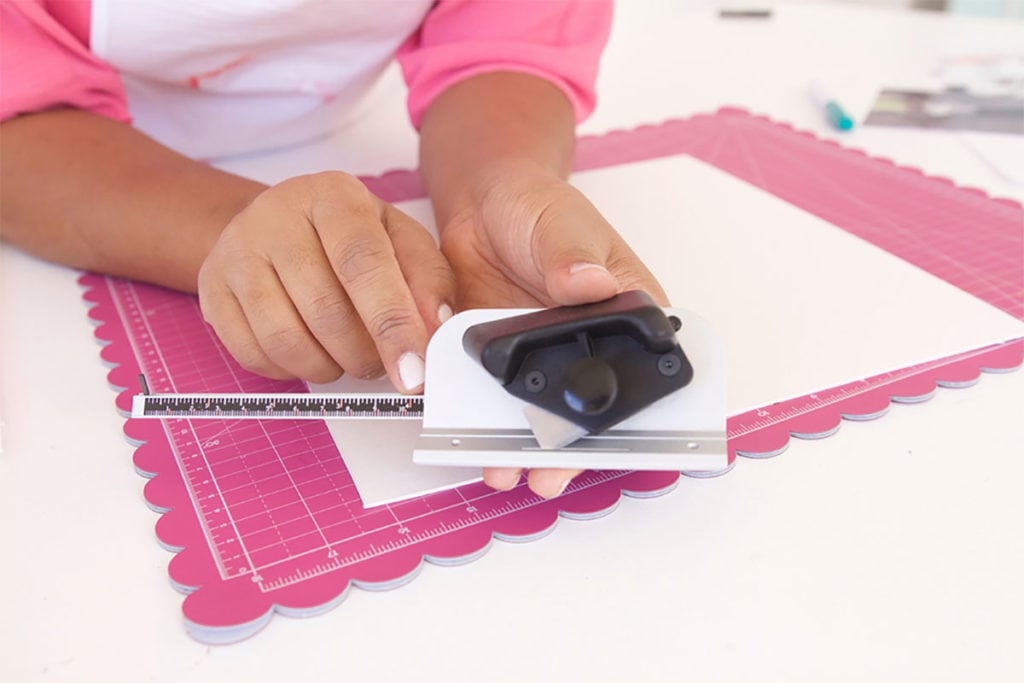 Now, take your mat cutter and adjust the slide ruler to the number you calculated…in my case 4 ¼"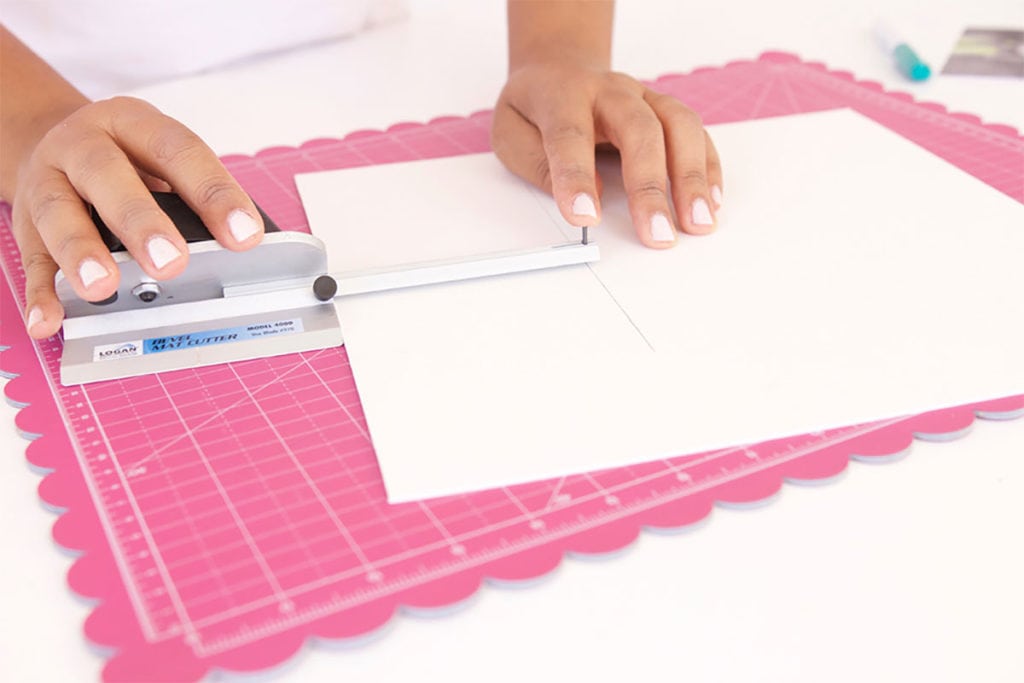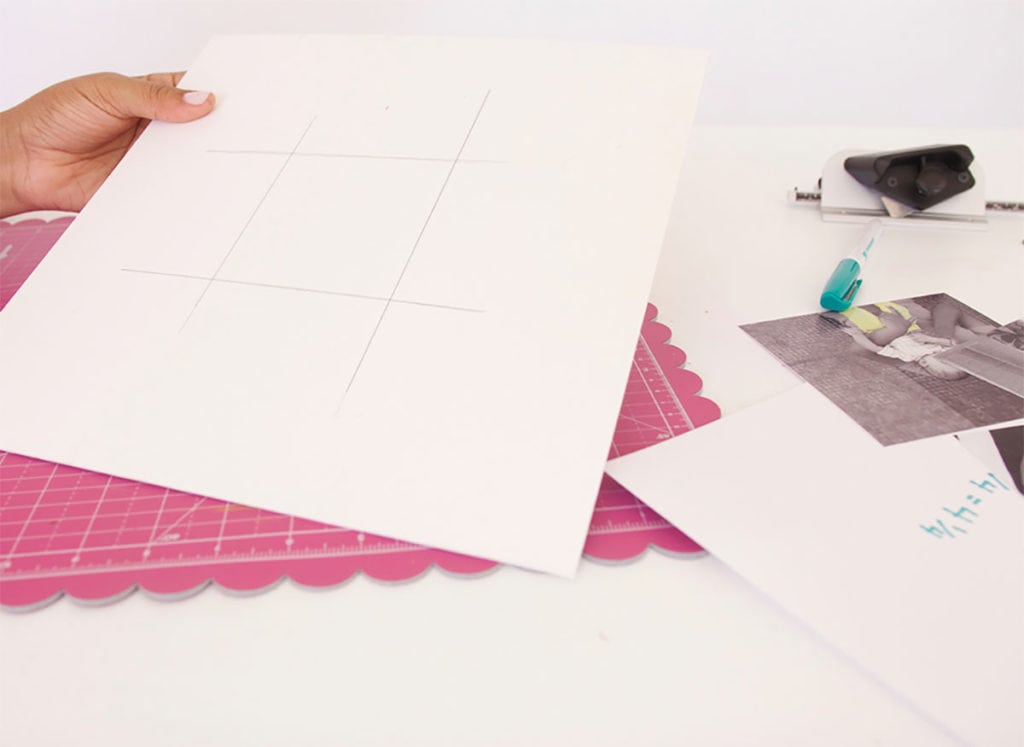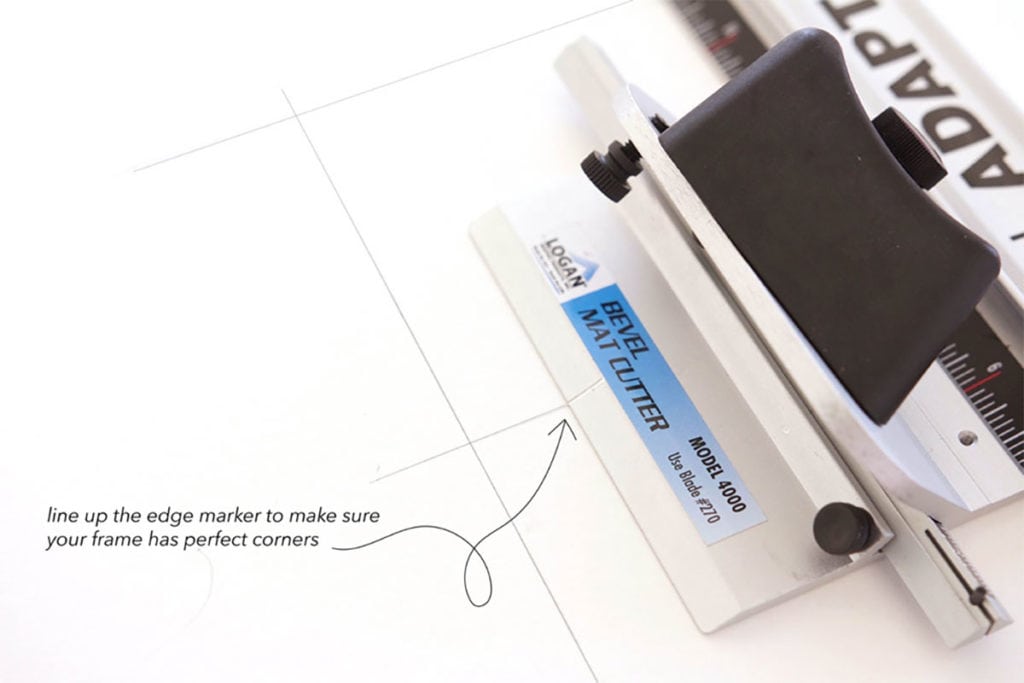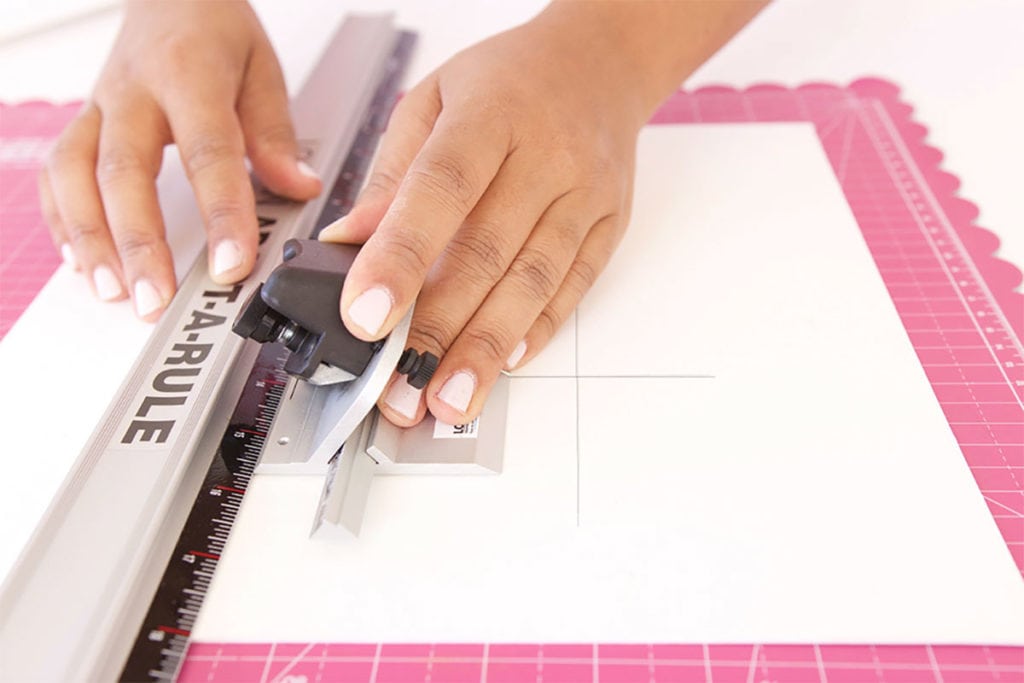 Line up the edge marker with your lines, then use the straight edge to stay in a straight line. As you drag the mat cutter along the board, you will push down the blade and cut through at an angle giving you a perfect beveled edge on your mat.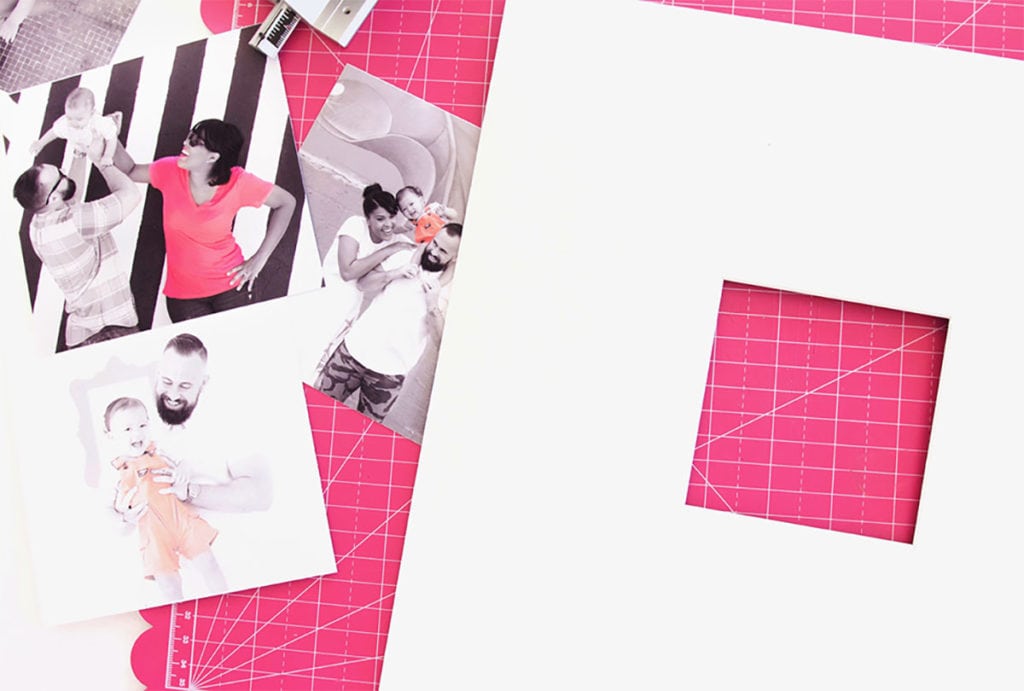 Now, just because I've chosen the Photoshop Elements  Black and White Color Pop Guided Edit for my matted photos, doesn't mean you can't go rouge and try out a few of the other Guided Edits. The Painterly Guided Edit lets you turn your image into an oil painting…perfect for matting and framing. The Photo Text Guided Edit makes it easy to embed your favorite image into any word or inspirational phrase. Bottom line: have fun playing around with all the easy ways you can edit your photos and when you're done, hang them on the wall…or wrap them up as a gift for friends and family. As far as I'm concerned, personalized gifts like these will always be better than storebought. Always.
I love hanging my photo mats without a frame. It's a easy, modern and affordable way to display your photos.
See how I made them and hung them here:
[ylwm_vimeo height="400″ width="600″ ]193121134[/ylwm_vimeo]
With this basic technique, you can cut a mat of any size! Have fun!