Crazytown, USA.
Population: 1
That's exactly where I am residing right about now. If I had to estimate, I'm averaging 4 hours of sleep each night this week and things are about to ramp up…in a good way. After traveling to Anaheim for CHA (updates on that coming soon), I'm leaving tomorrow for Salt Lake City where I'm gonna hang out with Cricut for a couple of days as they launch their newest product, then I'm heading to Alt Summit. Seriously. Someone give me a Red Bull IV.
Oh…and I forgot to mention: today I'm hosting a Valentine's Day crafting party! Just in case there isn't already enough going on. Truth is, I love being busy with this sort of stuff, so the sleep deprivation is just fine by me.
For today's crafting party, a few friends are coming over to create simple, fun Valentine's Day projects and I've got one to share with you in today's post. The key to a crafting party is making sure the projects are not too complicated…but not so easy that they seem silly. I think this cute little treatbag fits the bill.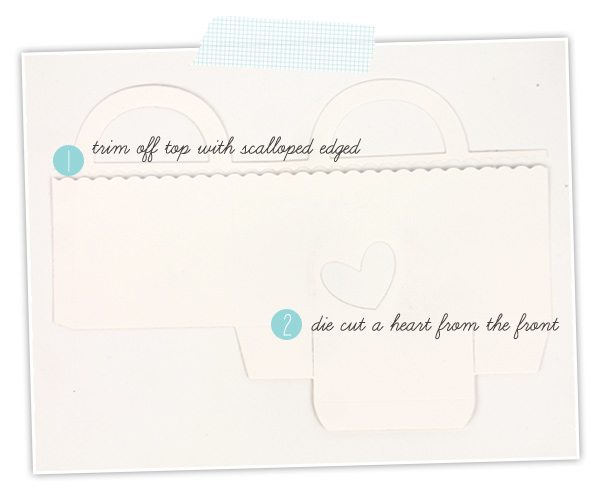 This project starts with Party Favor 1 from Clear & Simple Stamps which is super versatile and a great favor die to own. I just used my scalloped edge blade to trim off a decorative edge, then used Shapes: Hearts to create the "O" in love.
If you're in the mood for more Valentinesing (yes, it's a verb), you can visit me on Instagram today where I'll be posting some of the photos of the party as it's happening! In the meantime, tell me….are you a Valetine's Day crafter? What are you making this year?

Party Favor 1| Background Basics 1 | Uppercase Alpha Dies | Shapes: Hearts