**This is my second post of the day! Keep scrolling to check out this month's Clear and Simple Stamps Release…you're gonna love it!**
Welcome to the Stamp it! Cards meets Stamping Royalty Blog Hop!
I am so excited to be a part of this group and I remember, quite well, the day that I received "The Email" from P. Kelly Smith! I screamed and yelled and made a huge fool of myself.  If you wanna relive the win with me…take a look at my
"Anatomy of a Royalty Win" post
!
(It's a pretty fun read, if I do say so myself!)
For today's hop, each of the queens have chosen to feature one of the stamp sets that was included in our majorly awesome Stamping Royalty prize package! We are also excited to offer a chance for you to win some fantastic prizes of your own!!!!
Just leave a comment on this post…and on the posts of the other Queens for a chance to win a glossy, new copy of Stamp It! Cards! All comments must be posted by midnight (MDT) on Sunday, July 3!
You can also enter to win one of two AMAZING stamping prize packages!
****
Now for my Blog Hop project…
The Stamping Royalty gals are using this hop as a chance to shine the spotlight on Operation Write Home…a phenomenal organization that provides handmade cards to service men and women, so that they can stay in touch with loved ones.
Stamping is a hobby that I love. Using paper and ink to create something unique and special is a challenge that I enjoy! It's even more enjoyable when I can share my creations with others to bring a little smile to their faces!
For our projects, each Queen will be featuring a different stamp set…. I got the chance to work with
The Whole Cycle
by
Practicing Creativity
and  practiced my own sort of creativity when making this card!
I stared and stared and stared at the stamp set and finally it came to me!
First, I stamped that oh so fun bicycle and colored it in with my beloved red, white and blue color scheme.Then, I used the wagon pull stamp as a bubble wand!!! How fun is that?
Next, I dug through the rest of our Stamping Royalty stamps and found some bubbles in the Waltzingmouse Half Pint Heroes set!
To add a realistic element, I used the wheel spokes in The Whole Cycle to create a few "popped" bubbles along the way as well as some glossy accents to make the bubbles more…um… bubbly!
For the grass, I used one of the banner stamps from Practicing Creativity's
Look Up Additions
.
Last…it was time for a sentiment. I wanted something that would complement the image. I searched and searched and remembered a sentiment that is included in the stamp set of one of my Co-Queens, Laura "Lil Inker" Pryor! Even though this set was not included with our prize package…I couldn't pass up the chance to use it!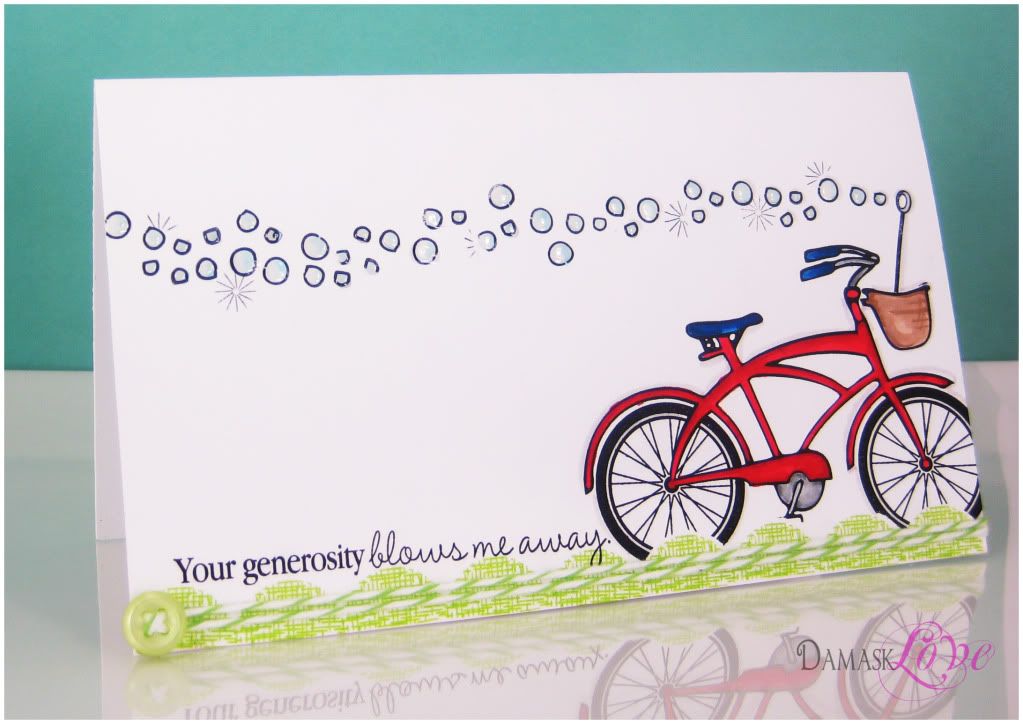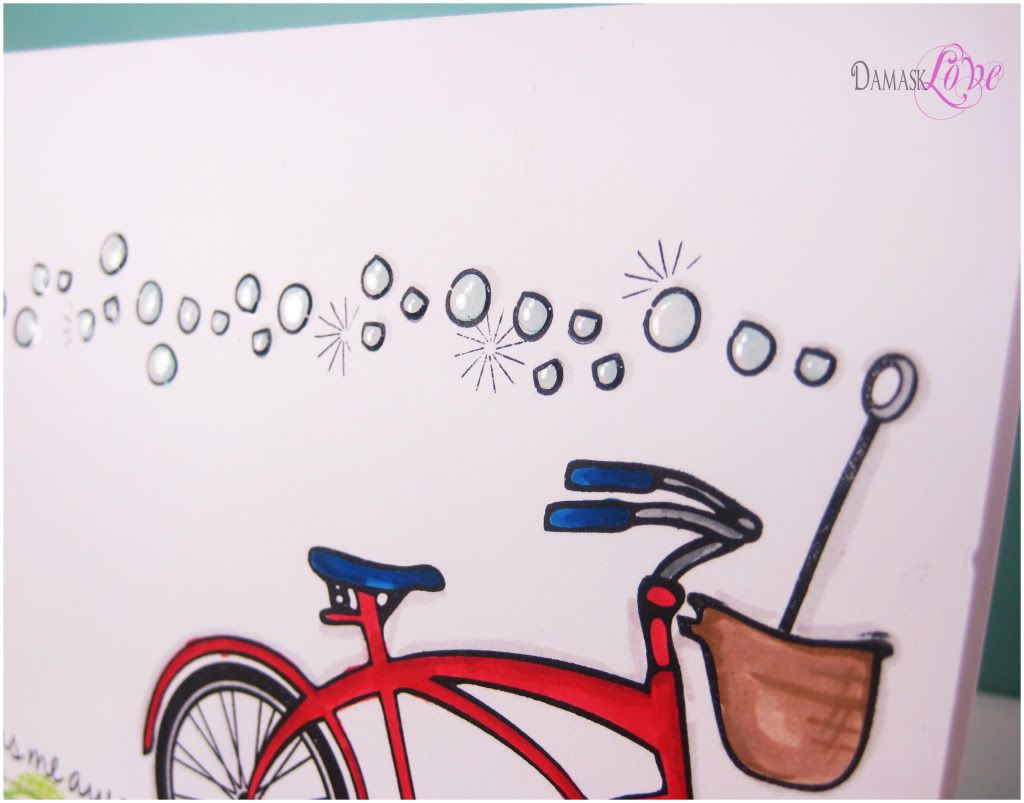 Here's a quick peek at all the stamps I used to build this image: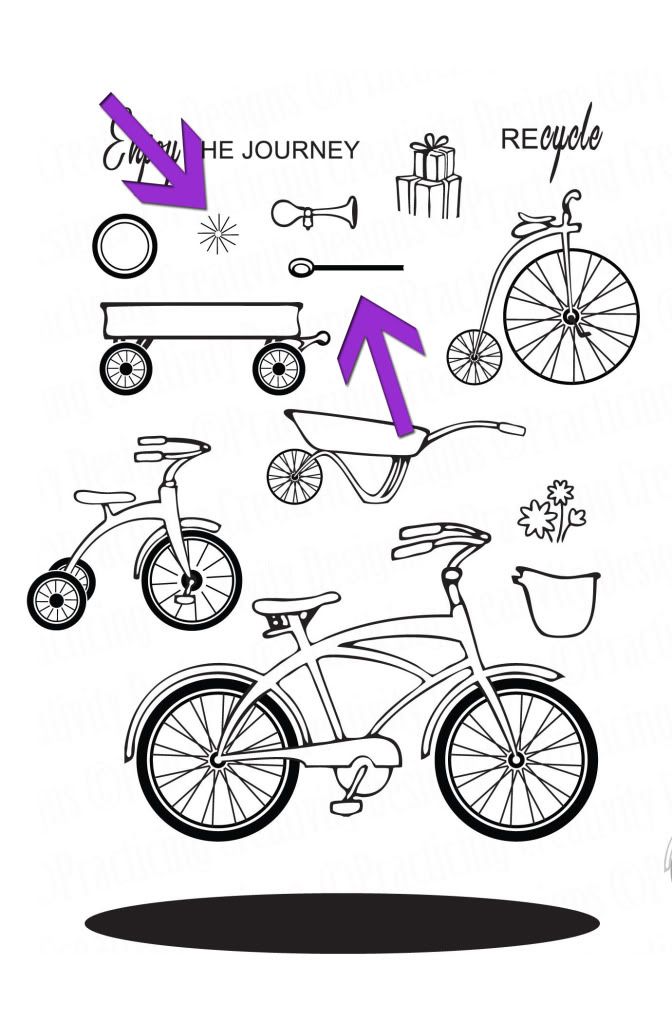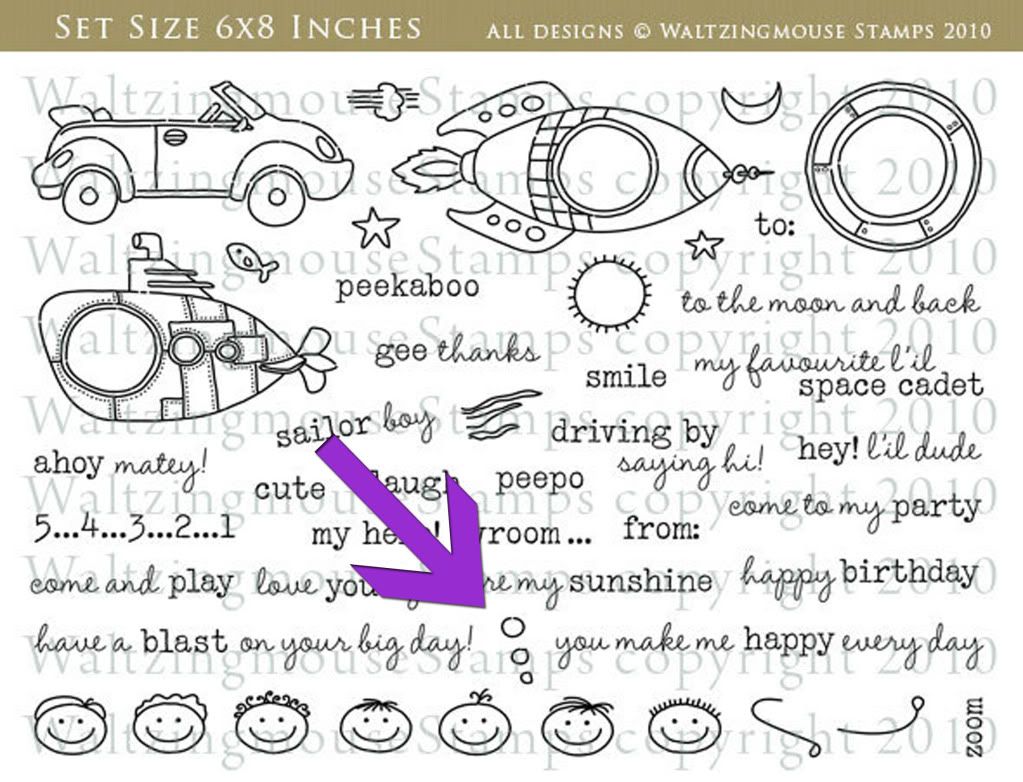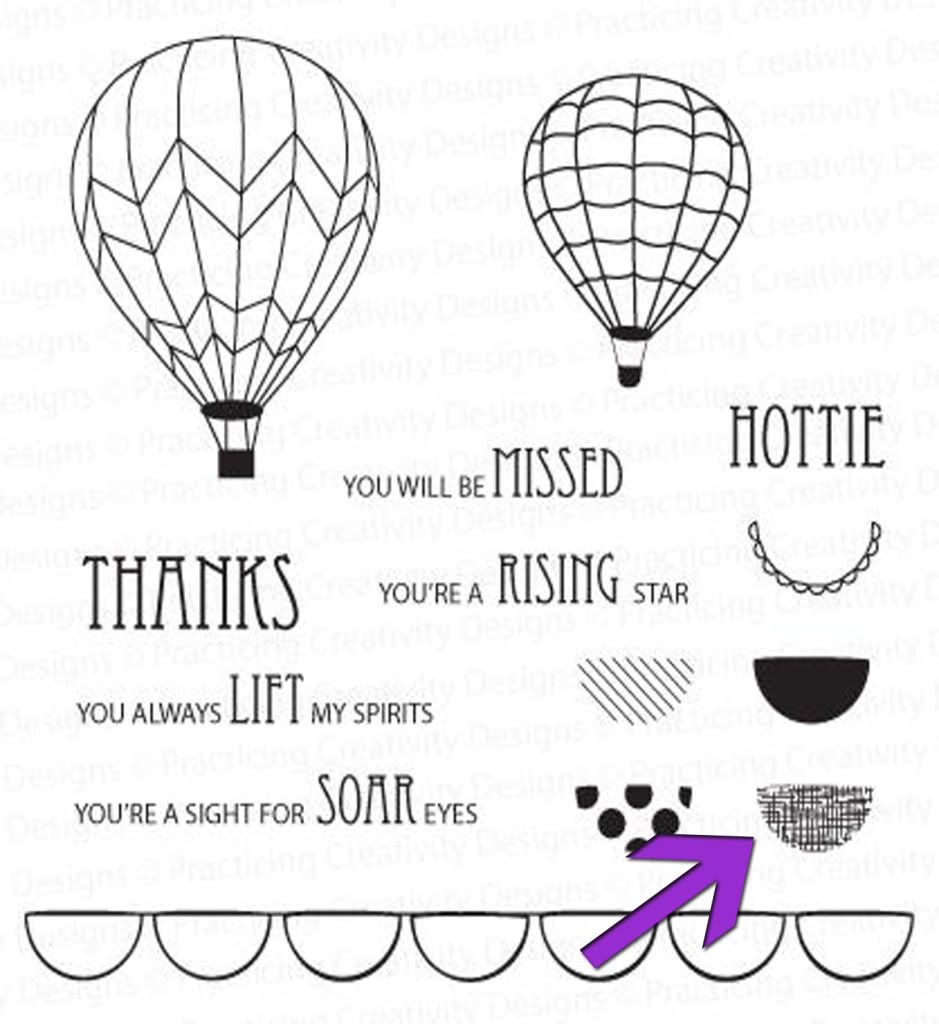 Ready for more inspiration and more chances to win?? I thought so!
And when you're all done hopping, take a minute to make a card of your own that you can donate to
Operation Write Home
! There's even a Mr. Linky on the Paper Crafts Connection page for you to share your creations!
Thanks for stopping by for some Damask Love!