Settle in…this is another long-ish post just for you:-)
It all started with this challenge:
and this photograph that I found on Pinterest:
And it snowballed into a fun project that I can't wait to share with friends! Here we go…
I started by making a patriotic mini card, because I love me some red, white and blue and Lord knows I love a miniature card! I was inspired by that pillow on the left….how can you not smile at that simple pattern?!
Then…one card turned into three as I played with different shades of blue…I'm a sucker for a card set.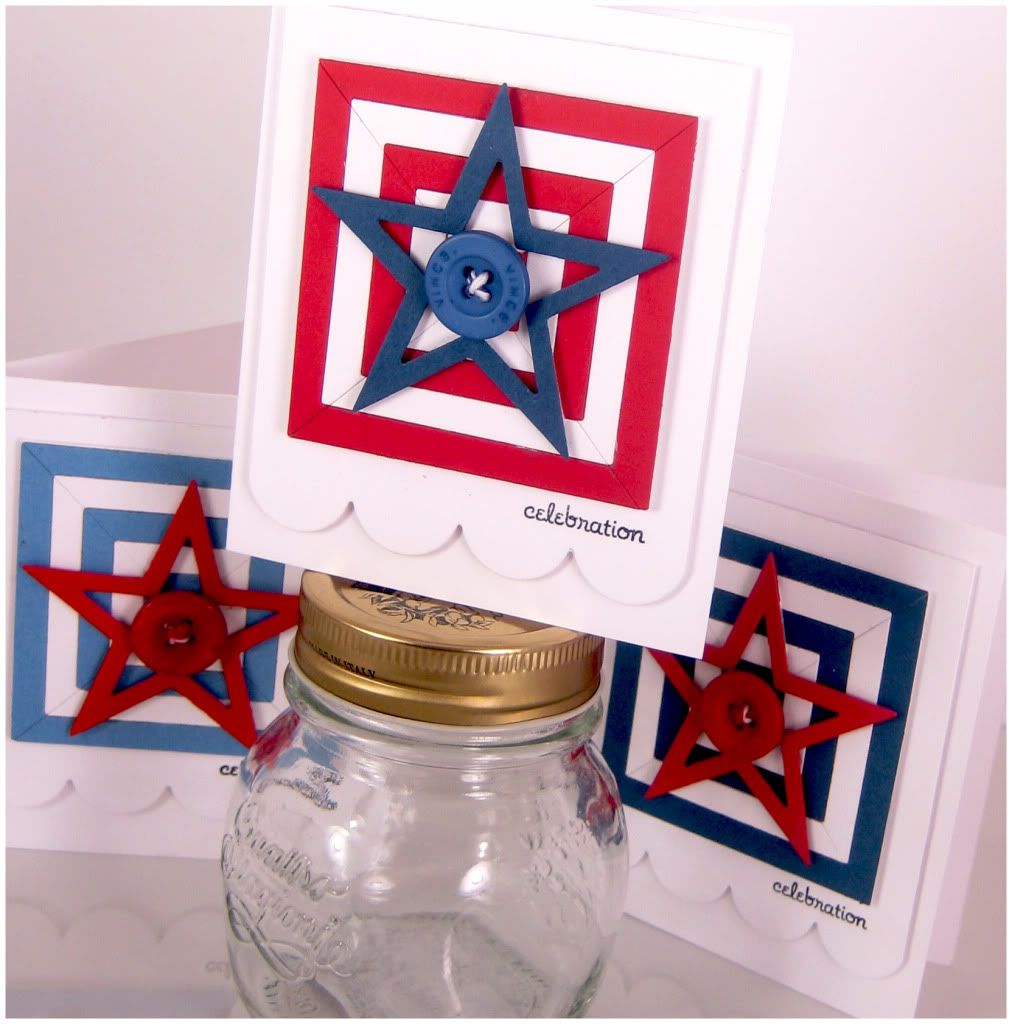 To make the square pattern, I used my Large Square Nestabilities, adhered them in an alternating pattern onto cardstock, then…to add interest, I cut the pattern into fourths on the diagonal.
Then, instead of just mounting the squares onto the card, I die cut a fun scalloped border to mimic the look of patriotic bunting that you might see hanging from homes!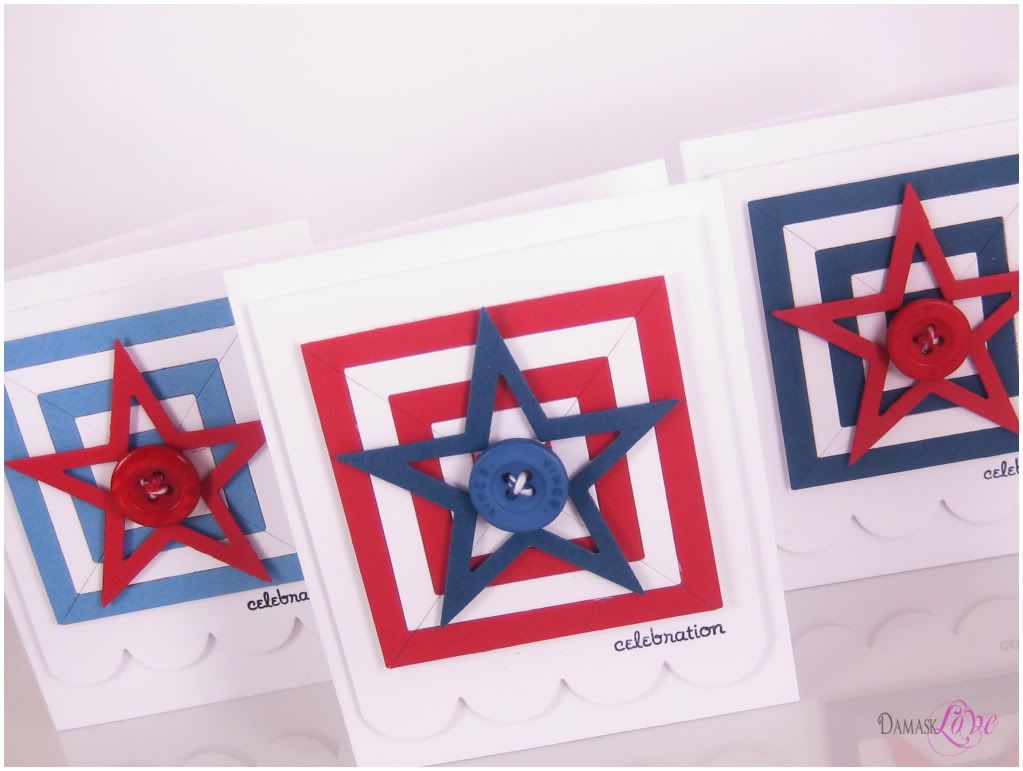 Now, I could have stopped there…but I didn't…that would be no fun and SO unlike me!
Instead of using these note cards as note cards (who would do such a thing?!)…why not use them as tags on a cutely packaged, patriotic treat?
I wracked my brain to come up with some kind of treat that I could make… and still keep with the red,white and blueness of it all!
I finally settled on a little something that is complete throwback to my days as a Southern girl, when I lived in North Carolina and Tennessee. I made hand pies (kinda like fried pies…just not fried)!
Have you ever heard of these? They are only the most delicious bunch of handheld goodness you will ever sink your teeth into! And even better, they can be made in any flavor you can imagine!
I decided that cherry, apple and blueberry handpies would be perfect for this patriotic project.
Handpies are nothing more than pie dough folded over a spoonful of filling. You can make them with store-bought ingredients, making for a simple summer recipe. It'll save you time and will taste great.
I should tell you though…I have to go the homemade route.
I am physically unable to use store bought dough. I don't know what it is, but using store bought pie dough gives me a minor panic attack…like I'm doing something I'm not supposed to be doing. It's pretty ridiculous and borders on obnoxious, but what can I say? It's the way I was made.
I am happy to take shortcuts in plenty of other areas…so it all comes out in the wash, right? (Speaking of the wash…that's one thing I love to take shortcuts with! I hate laundry and will gladly avoid it at all costs. No clean socks? I have no shame in wearing my pink and grey argyle dress socks to the gym).
Ok…back to the pies… (I threw in that gooey one to add a little homemade flair!)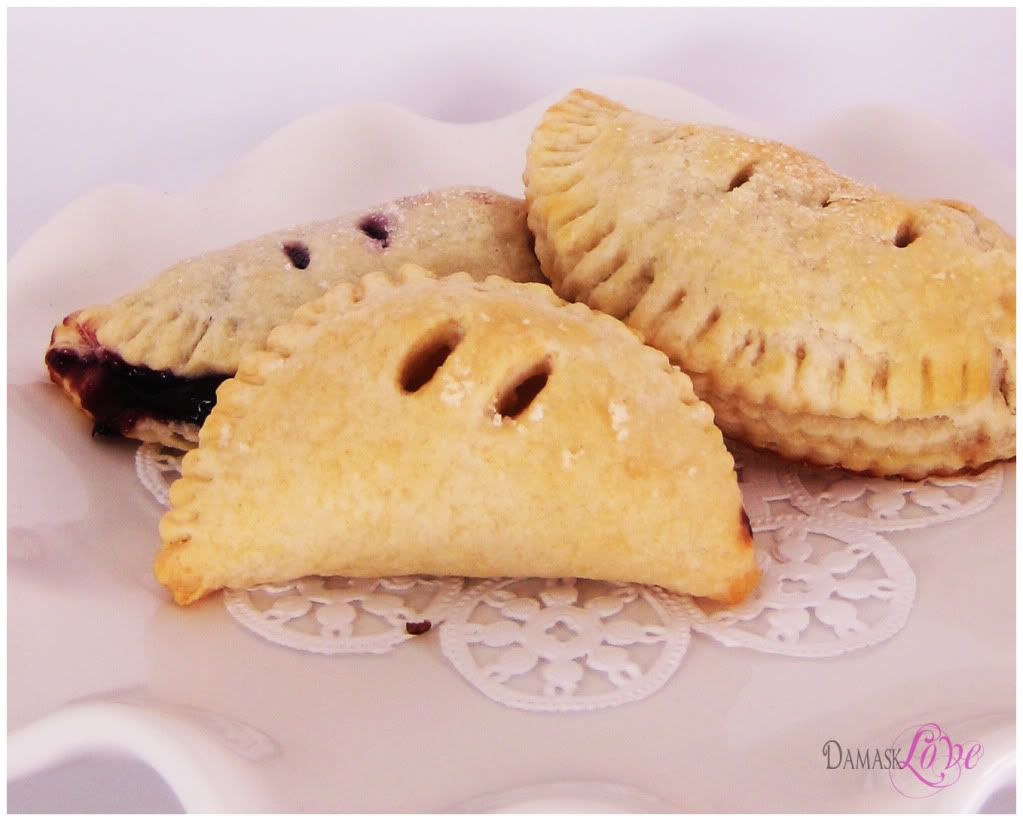 To step up the cuteness, I wrapped each pie in a strip of gingham waxed paper that I cut from
these treat bags
, then I tied a tag on with twine.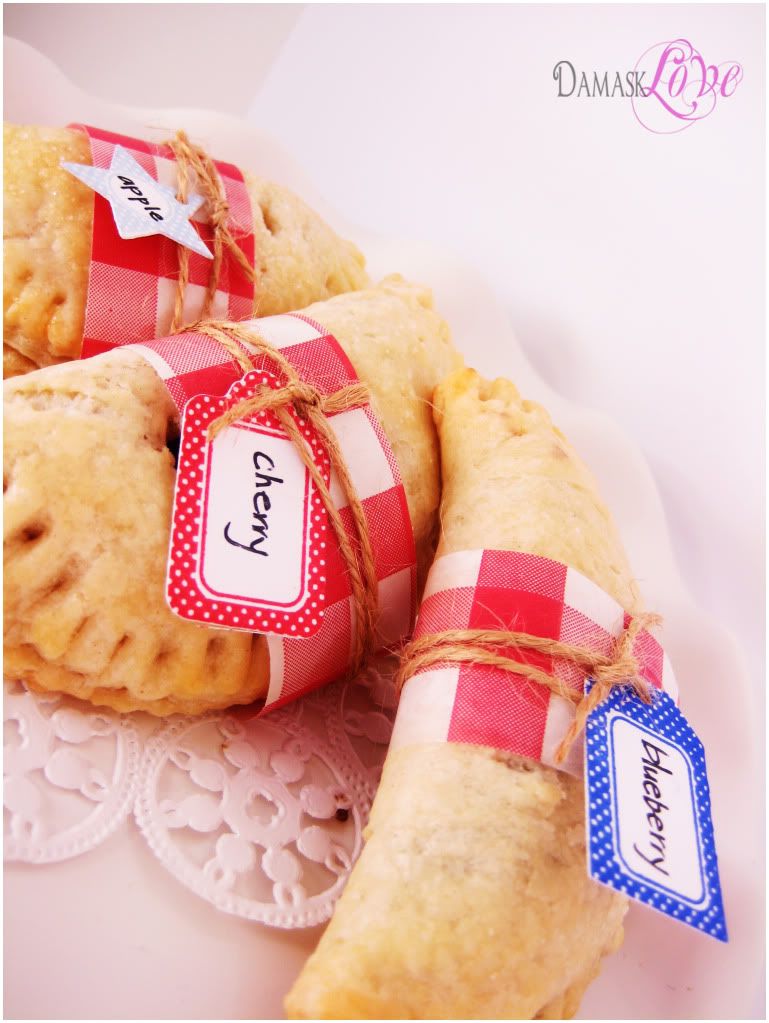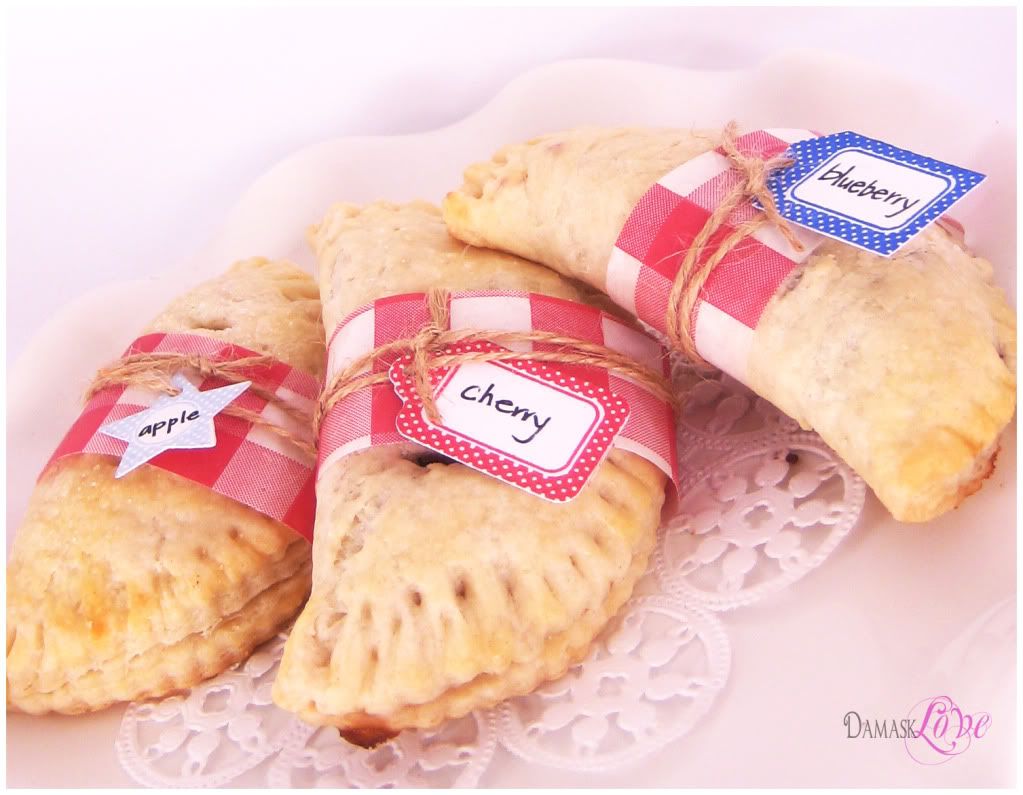 To finish these off, I packaged them in
PTI's frosted tin tie bags
and attached one of the cards to the front using a miniature clothespin!
I can't wait to pass these out! I'll probably give two to the guy at the front desk…a little thank you for dealing with the endless packages of stamps that are always showing up!
That's all for today!
Thanks for stopping by! I promise you only have to put up with a few more patriotic posts! Then I'll go back to a normal color scheme!
Supplies:
Getting Edgy Mini Cards:
Stamps: PTI Let Freedom Ring
Ink: Ranger Archival Ink Jet Black
Paper: PTI (Blueberry Sky, white, Pure Poppy, Enchanted Evening)
Hand pie Packaging:
Stamps: PTI Tiny Tags
Ink: Stampin Up (Real Red, Bashful Blue)