No papercrafting in today's post – but cute and fun nonetheless!
I am just heading to bed at this ungodly hour (it's 5:34am right now!) because I've been preparing for a baby shower that I am catering tomorrow (technically, this) afternoon. The shower has a sports theme, so the menu is full of fun snacks and finger foods that any sports fan would love! I am looking forward to digging into the spinach artichoke dip and homemade tortilla chips that I made.
In addition to the savory snacks, I made 10 dozen cupcakes (yup, that's 120 cupcakes!!!) and decorated them with a sports theme. I am definitely not a professional when it comes to cake & cupcake decoration, but I think I did a pretty good job for my first time!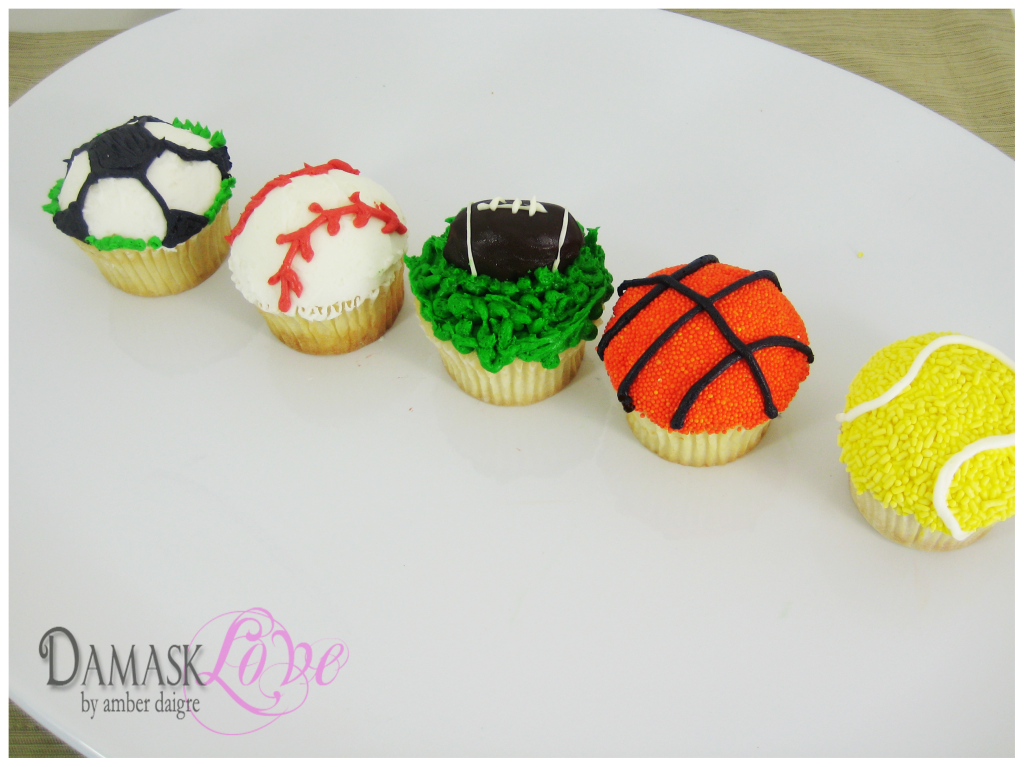 p.s. the football cupcakes would be GREAT for Superbowl next week!
If you have any questions about these cuppy cakes – just send me an email at [email protected]!