I'm on quite the blogging rampage right now! I figure I should get this blog started off in style, so here I am with a follow-up to yesterday's teaser.
With my birthday binder complete, it only makes sense to fill it up with some birthday cards.

I like to have a few, generic birthday cards on hand for last minute parties and such, but today's card is made with a few people in mind. A couple of my friends will be turning thirty this year, which is the perfect reason to make a specialized card for this fabulous (or dreaded, depending on how you look at it) milestone.
Here's the unveiling of my card, tucked away in my new birthday binder.
And here it is in all of it's hot pink glory!
For the sentiment, I layered two identical strips of vellum – only stamping on the top layer. This allowed me to keep the transparent look – but not so transparent that the words were difficult to read.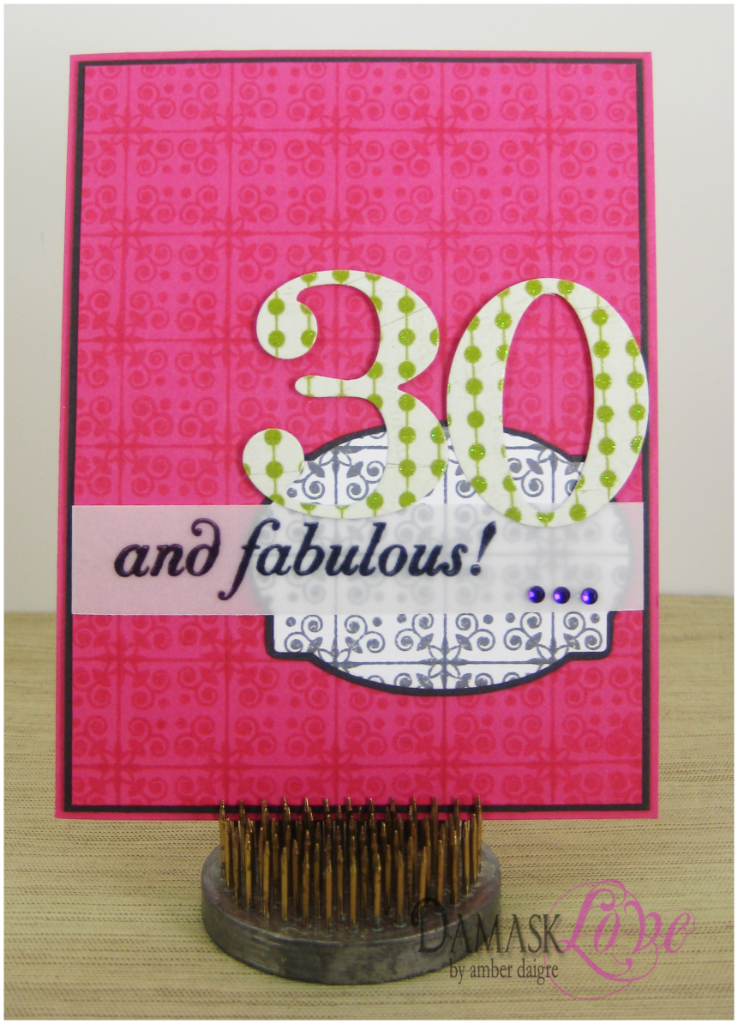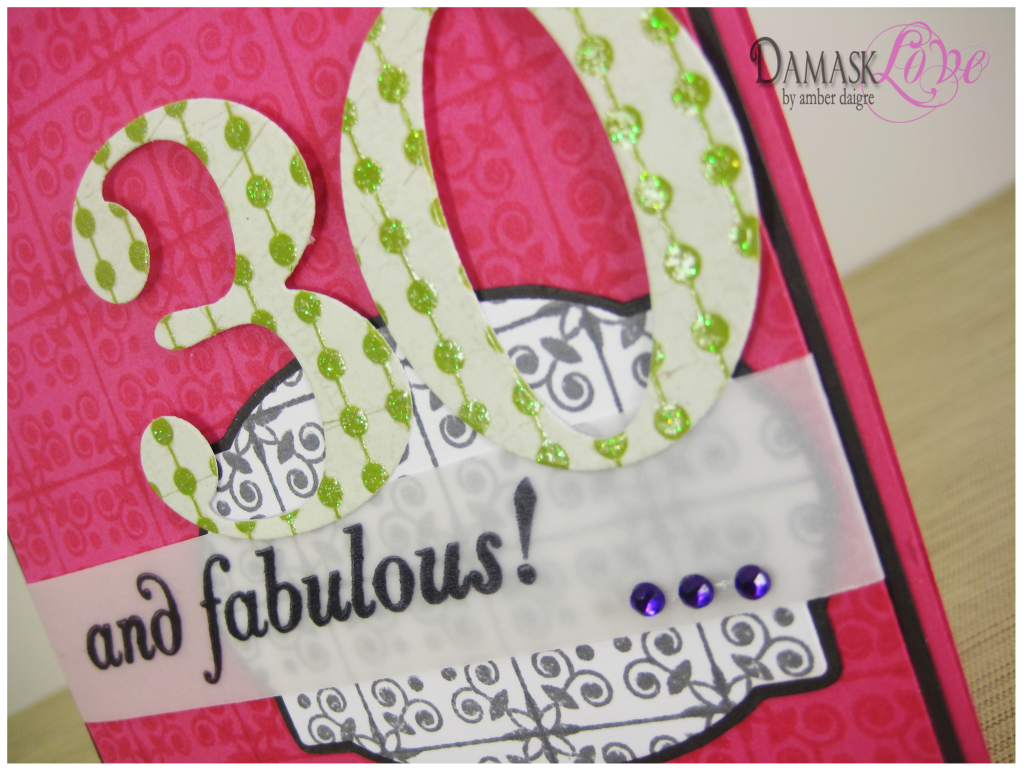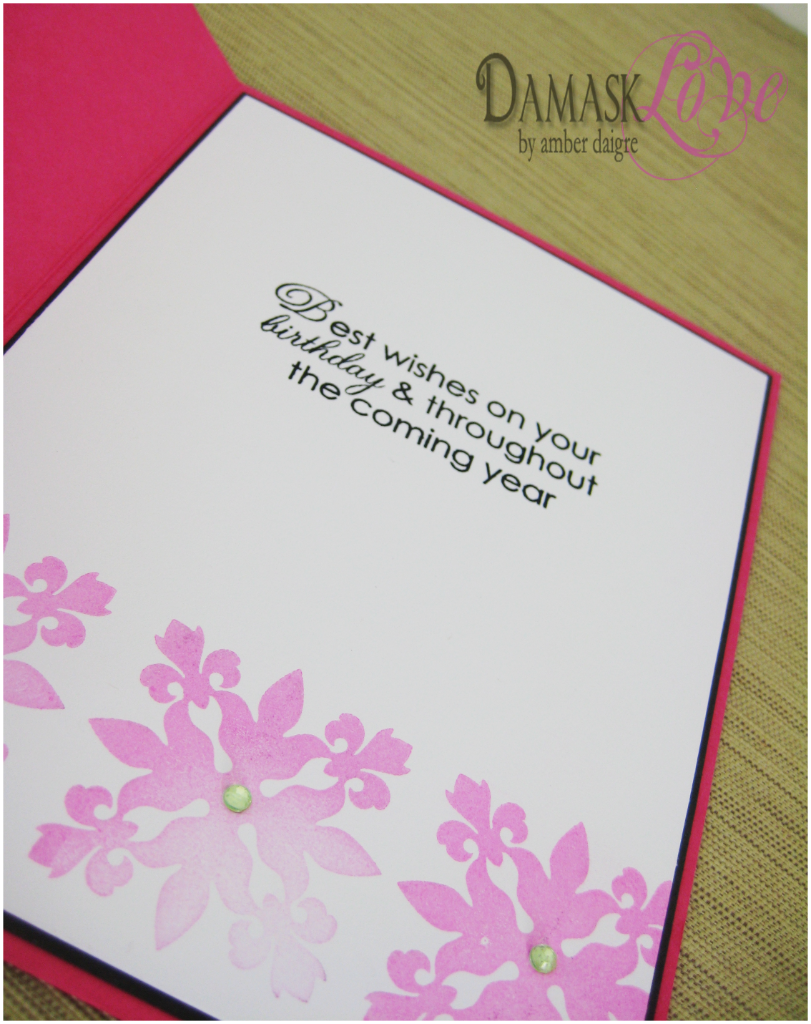 And what's a card without a matching envie (lope, that is)?!
And why stop with just an envelope liner?! I also wanted to add some flair to the front of the card. This way, the recipient will know that this is FUN mail.
To make the envelope front, I mimicked the details on the front of the card by using Papertrey Ink Fillable Frames #10 – it's such a classy looking frame, why not use it twice.
I stamped the frame again on regular computer paper and used my craft knife to trim out the center, staying as close to the inside edge as I could. I find that the computer paper is much easier to trim than cardstock.

With the envelope covered with my mask, I used the journaling lines from Mat Stack #1 Collection to stamp in the middle of the frame.
Perfect frame waiting to be addressed!
That's all for today. Thanks so much for stopping by. I'm having a great time with my blog and I hope you are enjoying as well.
Supplies (All PTI unless otherwise noted):
Stamps: Big Birthday Wishes, Inside & Out Birthday, Giga Guidelines, Fillable Frames #10, Mat Stach #1 Collection
Paper: Raspberry Fizz, Smokey Shadow, vellum, My Mind's Eye Penny Lany Free Bird Collection Stack
Ink: True Black, Colorbox Dye Ink
Other: By the Numbers dies, Fillable Frames #10 die, purple rhinestones