Today is the last day to enter the six Moxie Fab challenges in celebration of 350 Cards and Gifts!
I took this opportunity to complete a project that has been on my list for a loooooooong time.
Just in case you are wondering (which you probably aren't) – I have a list of ideas that grows and grows but seldom gets tackled!
I add to my list whenever inspiration strikes – and I find inspiration in the strangest places.
This project was inspired by a trip to Home Depot – a place that I love.
I can spend HOURS lost in the sea of paint samples – who KNEW there were so many shades of yellow!?!
 Anywho – while I was at Home Depot, I stood in the paint section and noticed all the splattered paint that "decorates" the area where colors are mixed.
To most people, these splatters are just a big 'ol mess. To me? INSPIRATION!
The result:  
Splat Stationery
(I made that up all by myself!)
My first goal was to find a stamp set that featured paint splatters…and look what I found!
Of course, only a few weeks after hunting down this stamp set – Papertrey Ink released their Grunge Me stamp set, which ALSO features splattered paint images!
Here's the final project:
I don't know what I love more – the simple, yet messy note cards – or that packaging!!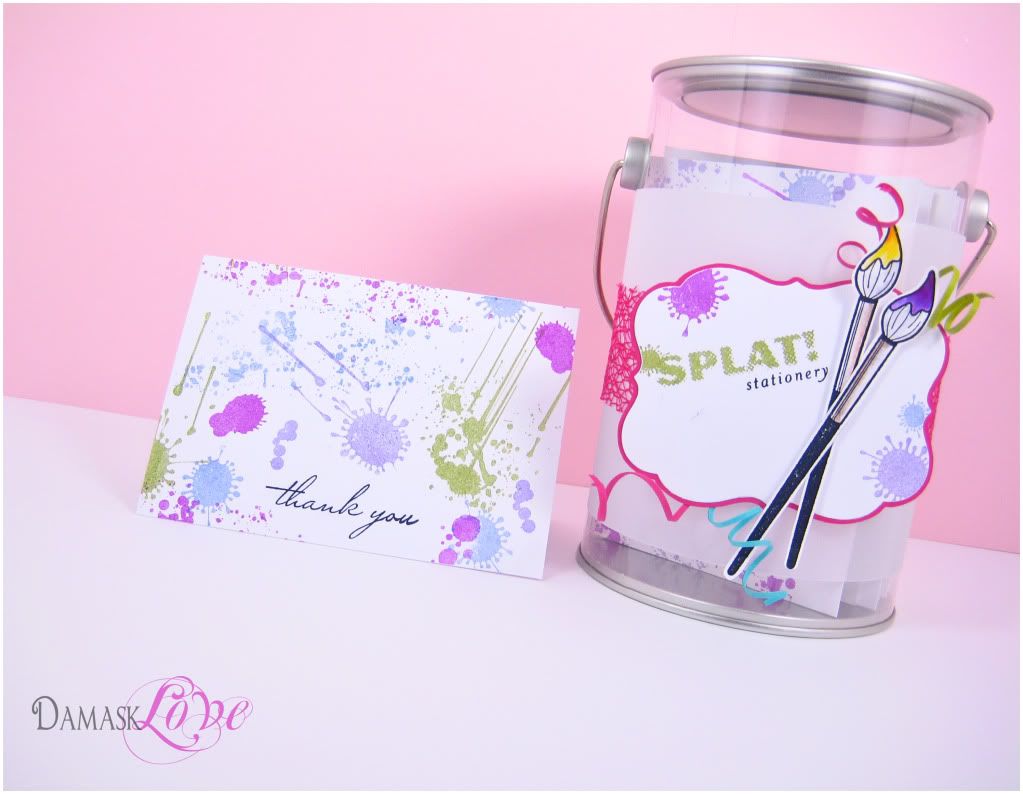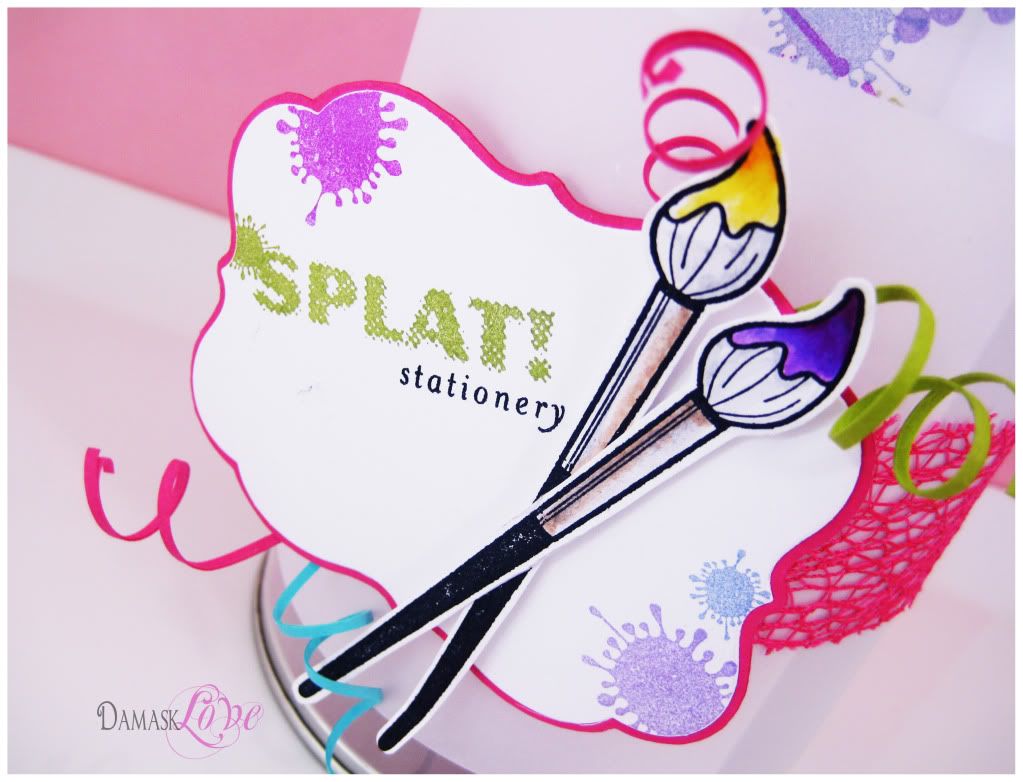 How fun are those paper spirals!?!
Be sure to head over to Moxie Fab to see all the other wonderful card sets that have been entered into challenge….lots and lots and lots of inspiration!
Thanks for stopping by for some Damask Love!