I'm here today to join in with the Clear and Simple Stamps celebration of Earth Day!
As a papecrafter – I certainly use my fair share of paper products…it's kind of necessary.
Outside of paper crafting, I have many ways of being an eco-friendly citizen:
Naps: I love to take naps! As a matter of fact – my motto is "A Day Without a Nap is Crap!" – taking naps means that I turn off the lights…and turning off the lights means less electricity usage!
Driving: I hate driving. I'm waiting for the day when I come into lots and lots of money. I plan to purchase the cheapest car I can find and use the rest of the money for a lifetime of chauffeur services. Until then, I'm a big fan of public transportation. I take the train to work each day and haven't purchased gas for my car in over a month. How's that for going green!
Chores: I also hate chores. Especially doing laundry and the dishes. By avoiding these chores, I save tons of water. Just doing my part.
As for papercrafting, I think there are lots of way to be creative and "eco-chic" at the same time!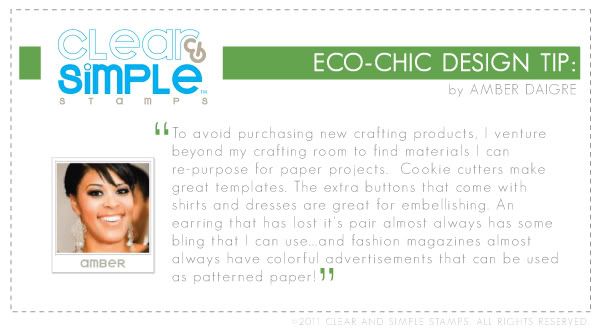 With these tips in mind, I crafted two cards using paper scraps – which I always save, for projects just like this!
First up is a card featuring the cover of the Bloomingdale's 2010 Holiday catalog. I saved it,  knowing that I would recycle many of it's pages into cards.
*Hint*
When using the glossy pages of magazines, add vellum to cover the paper. This will mute the glossiness, which might otherwise detract from the project.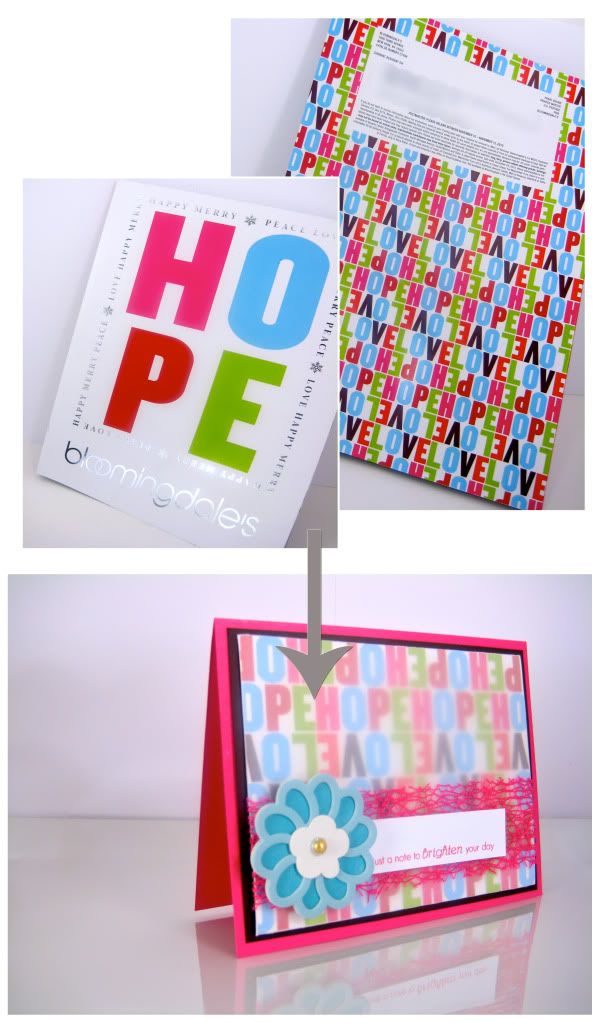 For my second project, I challenged myself to create a paper mosaic using scraps from my scrap paper pile. I've wanted to do this for a while – so I can finally cross it off my list!
Here are individual photos of the final projects: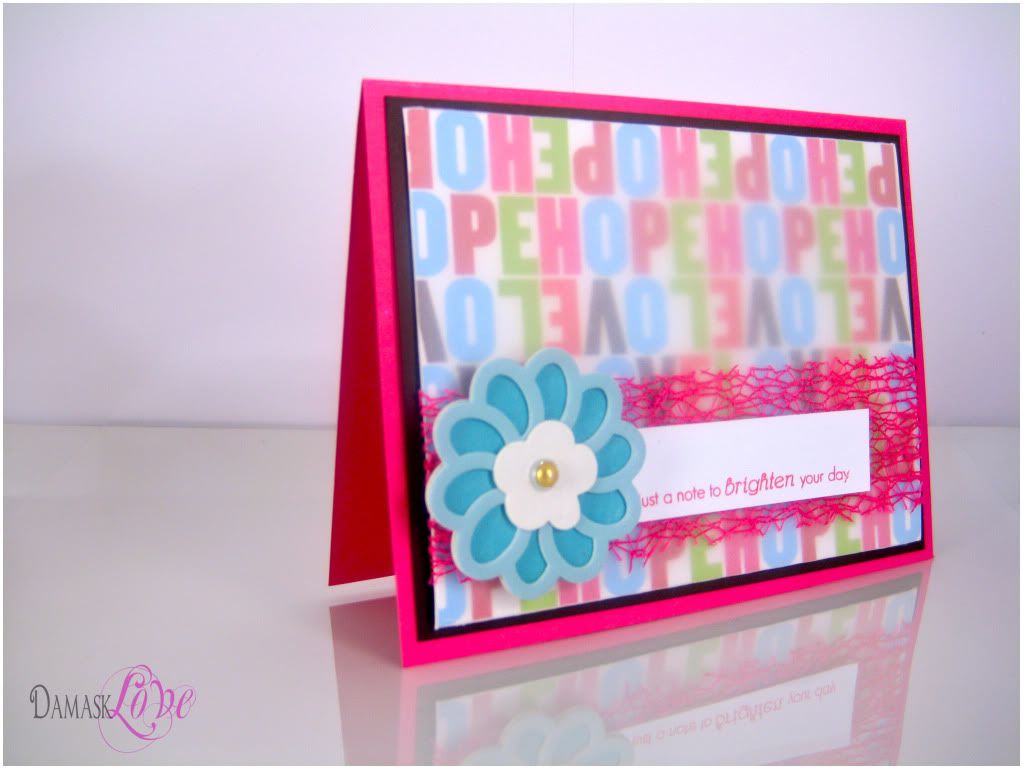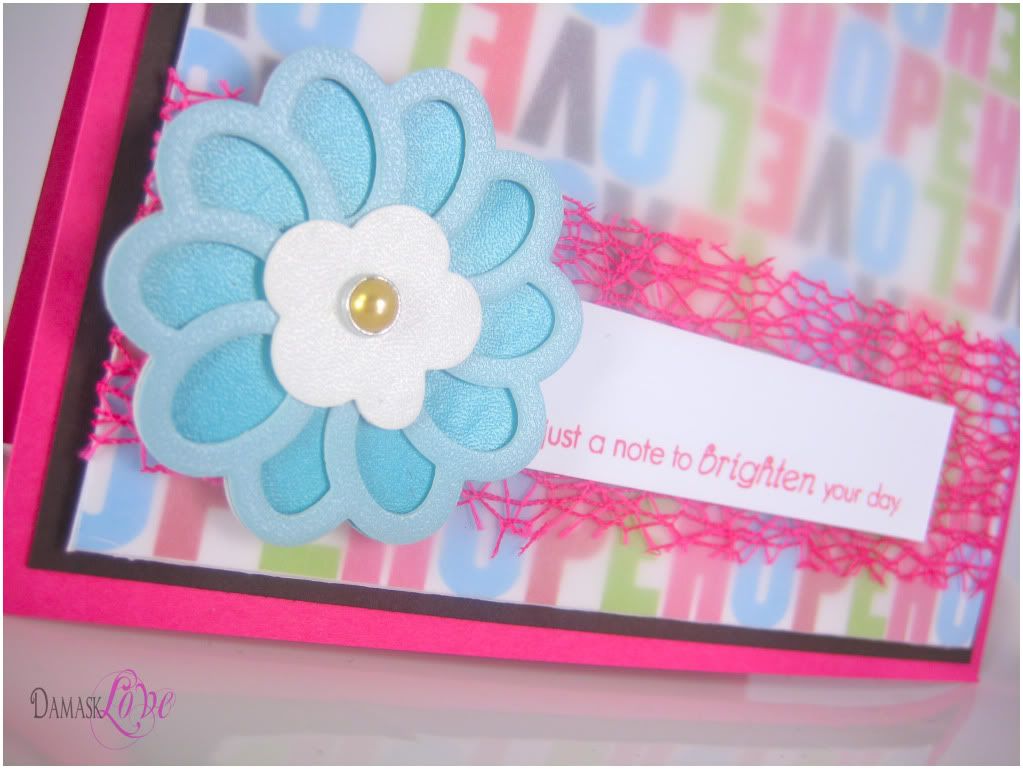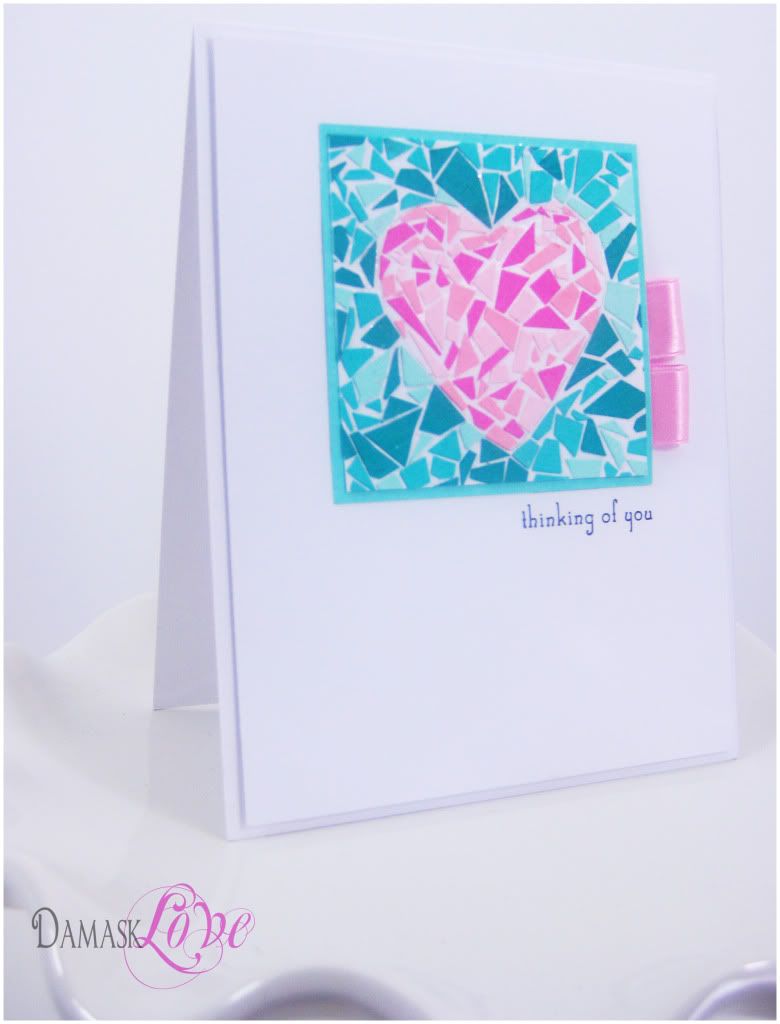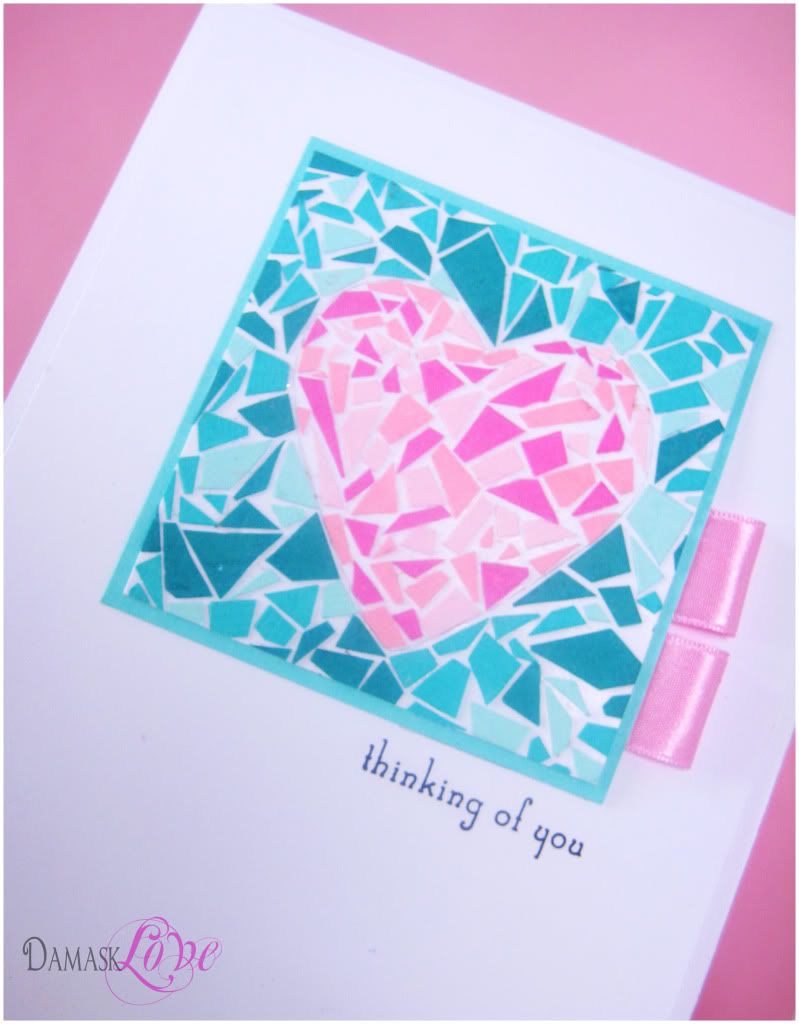 Thanks for stopping by for some Damask Love!
Have a Happy Earth Day filled with many electricity-saving naps!