Long before Honey Boo Boo stepped on the scene, there was me….Pumpkin Boo Boo. My aunt used to call me Pumpkin Boo Boo all the time…sometimes she still does.
When you go by the nickname "Pumpkin Boo Boo" – it's sort of required that you create some sort of cute pumpkin themed project when fall comes around. So here we go…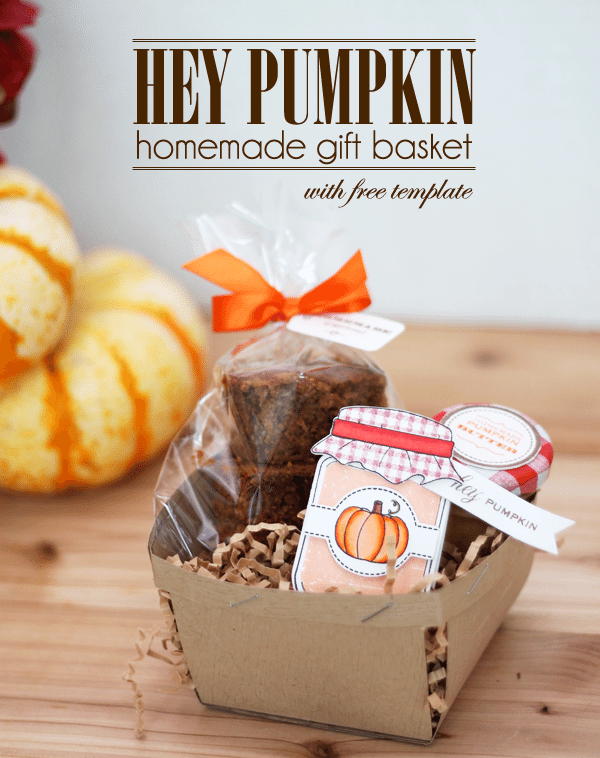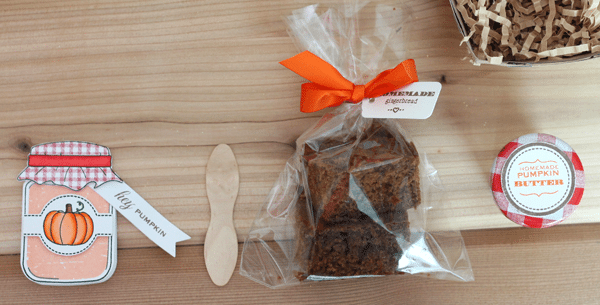 I filled this gift basket with my favorite fall flavor combination: gingerbread & pumpkin. If you haven't tried it yet. Do it. It's delicious. My Clear & Simple Stamps supplies made it easy to create custom tags for each item in the basket.  Here's the rundown of supplies:
Hey Pumpkin Mason Jar Card
Gingerbread Tag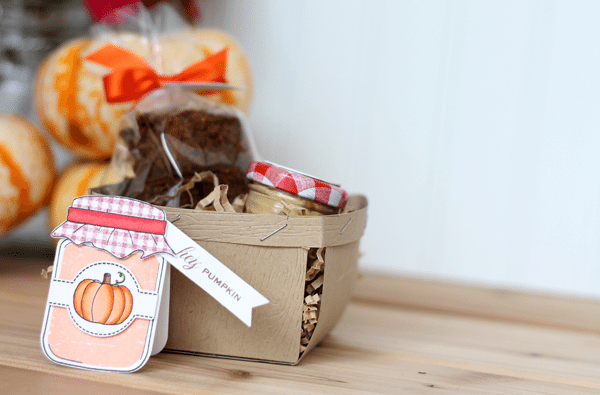 All that's left is something cute to hold all these yummies!  How about a simple berry basket made from paper?!?  Just print, cut and assemble! I even added some texture to the basket by embossing with the woodgrain side of the Imprints 4 plate.

DIY PAPER BERRY BASKET TEMPLATE
Thanks for stopping by today…be sure to visit the rest of the CSS team fo more mason jar inspiration!