A seamstress, I am not. But I can sew a pretty decent straight line, which is all I needed to create this simple and fun tote. The Clear & Simple Stamps Fruit Appliques are really a sewer's dream. They are oversized dies that work perfectly for cutting fabric.
Click through to see more photos and instructions on creating this fun tote bag…you can even see how I chose to carry it while hanging out on Miami Beach!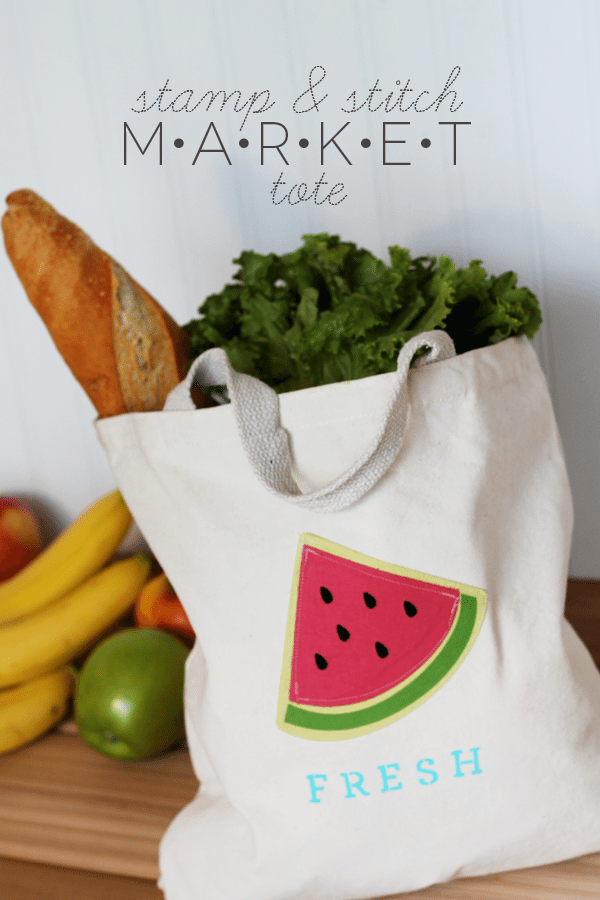 Sponge  Dauber (available at Joann's Craft Stores)
Scraps of fabric to create watermelon shape
Alphabet Stencils*
*If you don't have alphabet stencils…create your own! Just use your
Uppercase Alphabet Dies
 to create negatives from adhesive paper!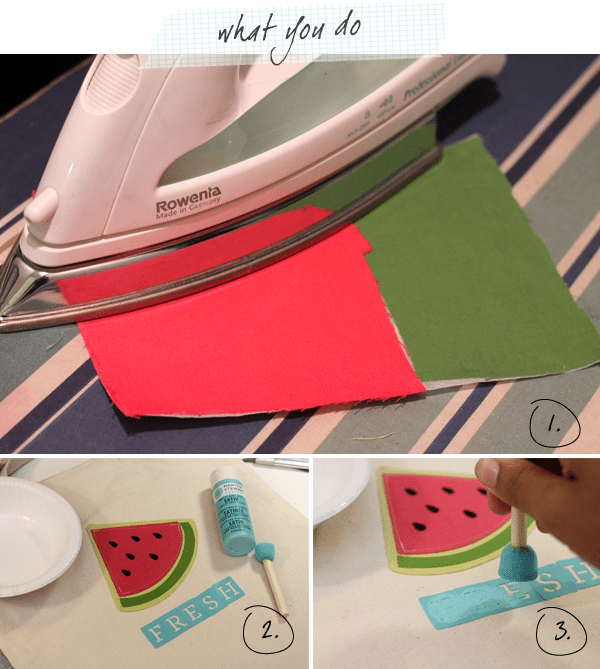 1) Fuse fabric to one side of interfacing with an iron. (Then die cut fabric with watermelon and fuse together all pieces with iron)
2) The backside of your watermelon die cut should have a unfused side of interfacing. Iron this onto the tote until it adheres. Then sew the edges .
3) Use the paint, stencils and dauber to create the word "Fresh" on your tote. Allow to dry overnight before using.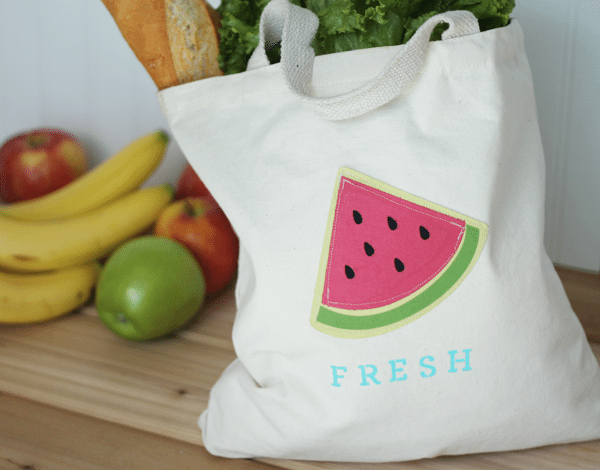 I was pretty eager to take this cute tote out for a test drive, so I carried it one Sunday afternoon while we hung out on Lincoln Road in Miami. It's pretty darned cute, if you ask me and was perfect for holding all the goodies I picked up at the street fair.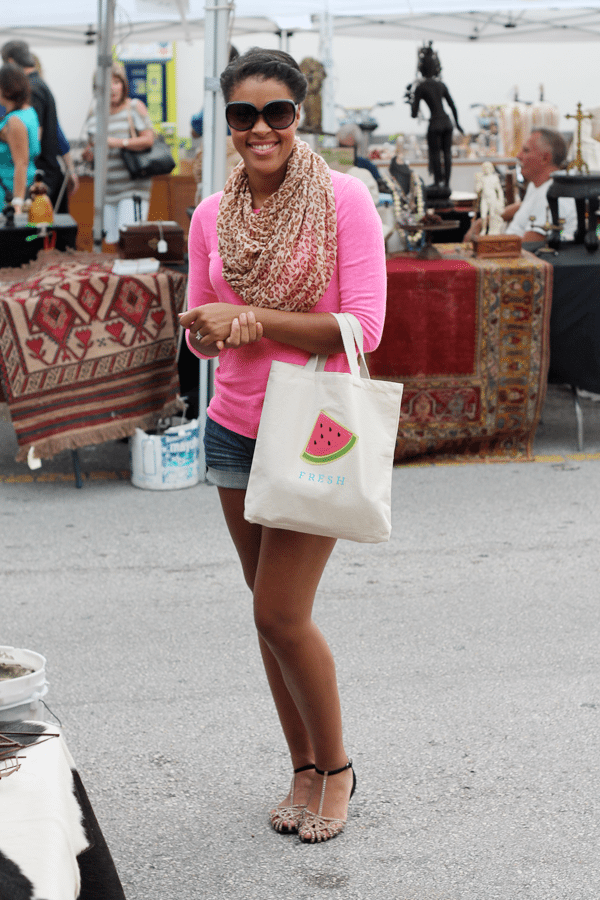 How fun would this be as a gift bag full of yummy fresh market goodies! I am always looking for new and fun ways to package gifts!  Have you gotten a head start on your gifts for the upcoming holidays? Or are you a last minute maker like me?!?
The rest of the Clear & Simple Stamps design team has created more crafty fabulousness for you…go take a look!