Mmkay. Remember that gold vinyl candle we made a couple of weeks ago? Well, it needed a little dressing up – and far be it from me to ever say "no" to dress up. So, today we're decking the heck out of the halls with a beautiful paper holly candle ring that I'm a little bit obsessed with. You can use this for your own home or give it as a gift. Either way, everyone will be happy – but mostly you, since you will have made something beautiful.
I broke out my Cricut Explore for this project and called up the new 3D Florals image set which is packed with really nice dimensional florals and leaves. The holly leaves were calling my name – so I cut about 75 of them from green cardstock…afterall, it takes the same amount of effort to cut one leaf as it does to cut 75 – and that effort level would be zero. Just press "Go," walk away and stare at the wall until the Explore is done cutting.
The assembly will take a bit of time, though – but I loved it. I like to get in the "craft zone" and that's exactly what I did while I was binge watching old episodes of The Gilmore Girls on Netflix. (sidenote: can I just tell you how happy I am that Gilmore Girls is on Netflix!) Here's how it's done: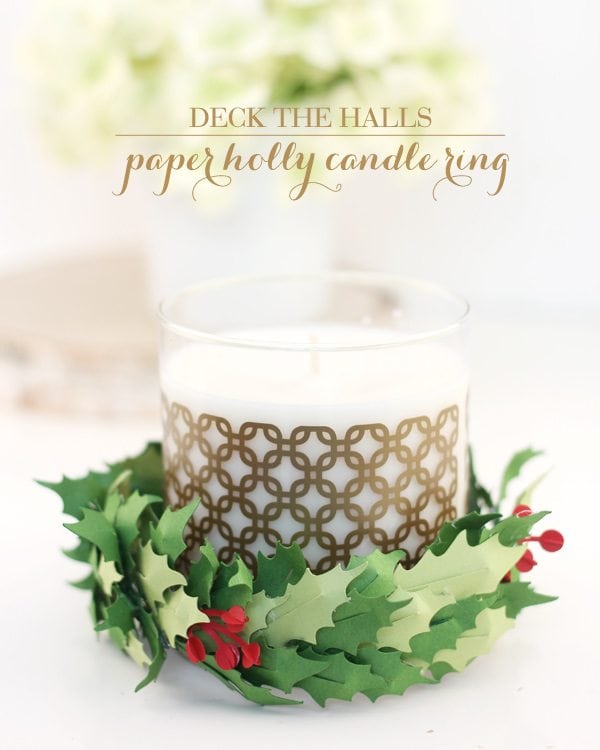 The process of assembling the ring isn't terribly difficult, but you'll want to pay attention as you go to make sure your leaves are nicely placed and that there aren't any gaps. Keep your hot glue gun handy during this process. It can be helpful as you coax each leaf into place.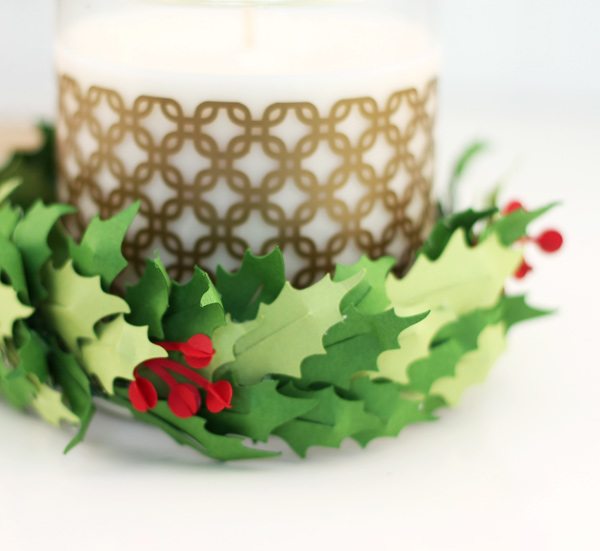 It's pretty amazing what you can create with paper and this project is no exception! The 3D leaves and berries are just perfect…and the best part is that you can pack this thing away and bring it out next year!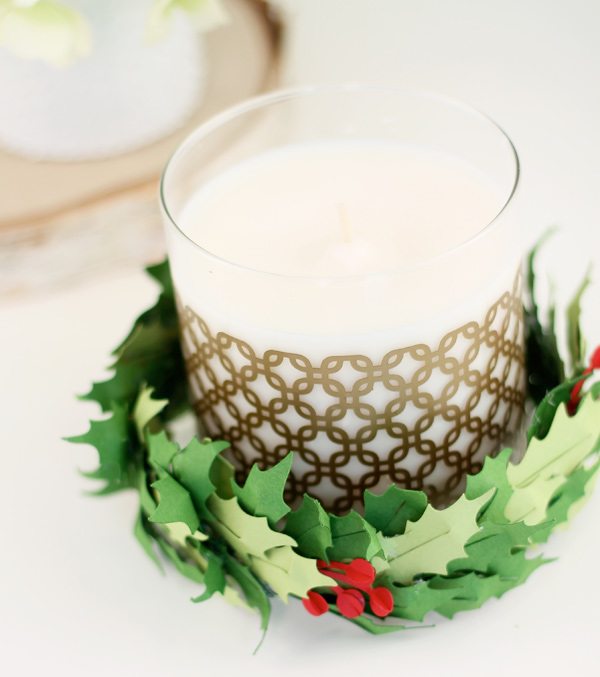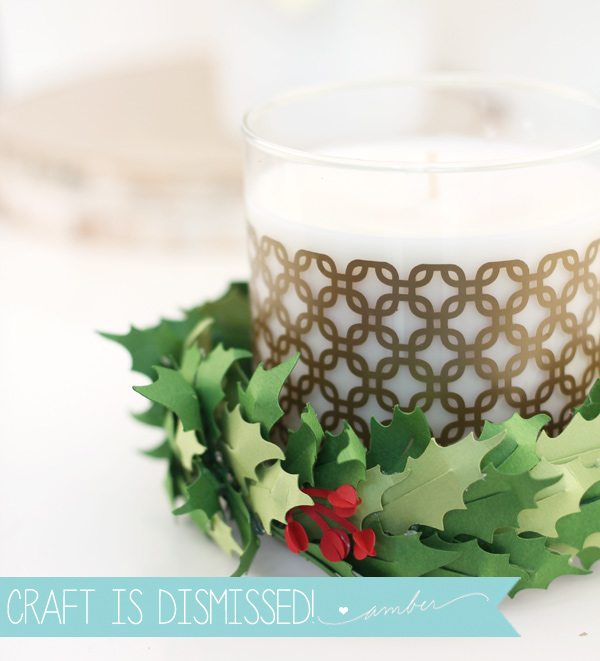 Are you enjoying all the holiday content here on the blog! I would love to hear what you think about this project! See you tomorrow for more Toile blog posts!
This post was completed as part of Round 5 of the Cricut Design Space Star competition. For more Cricut Explore inspiration, follow the #designspacestar hashtag on instagram where lots of other talented crafters are sharing their own creations!

You still have time to enter the Cricut Explore giveaway! Just enter below. This giveaway closes on November 28th at 11:59EST