Alternate title for this post was: How to make pretty packaging for gourmet chocolates without spending a ton. You can see how that was a little long winded, right?
Here's how the last week has gone in this house:
1) Amber receives an awesome chocolate gift set from Seattle Chocolate Company
2) Andrew sees said package and asks about them.
3) Amber says "You can't eat those yet. I need to use them in a project. Once I photograph them, you can eat them."
4) For the next seven days, Andrew asks EVERY.SINGLE.DAY: "can I have the candies yet?" "where are the candies?" "just let me have one." (the man clearly has a problem)
5) On day seven, Amber sits down to make project and photograph the aforementioned candies. She notices a few mysteriously missing pieces. Hmm…who ever could have been the culprit here? The world may never know.
Thankfully, there were enough candy survivors to complete today's super easy project – and you'll be happy to know that those candies were also majorly delicious. They know what they are doing at Seattle Chocolate Company. And to top it off, they are a generous group of chocolatiers. For the rest of 2014, Seattle Chocolate Company is donating a meal to the San Francisco-Marin Food Bank for every purchase and every #chocolategives post on Instagram. Chocolate with a cause? Yeah. I can get down with that.
So just in case you need a little more convincing to place your order, howsabout I show you a cute way to package up those chocolates.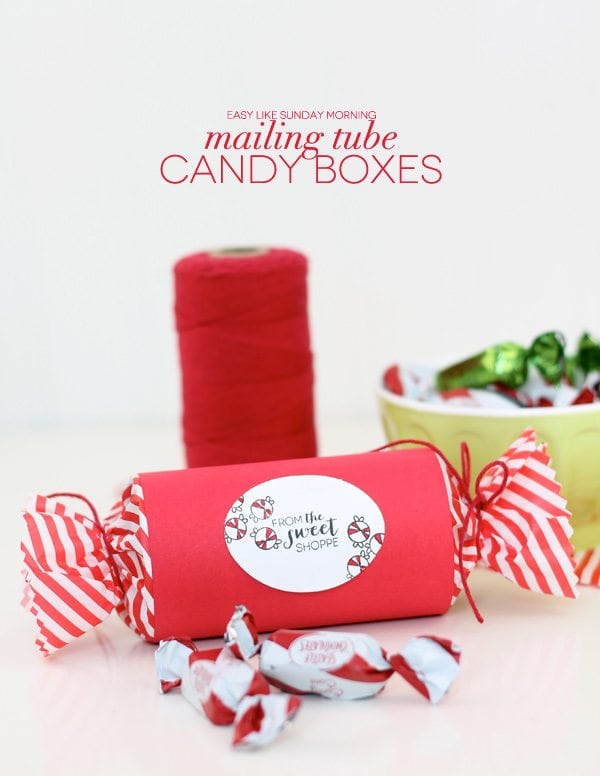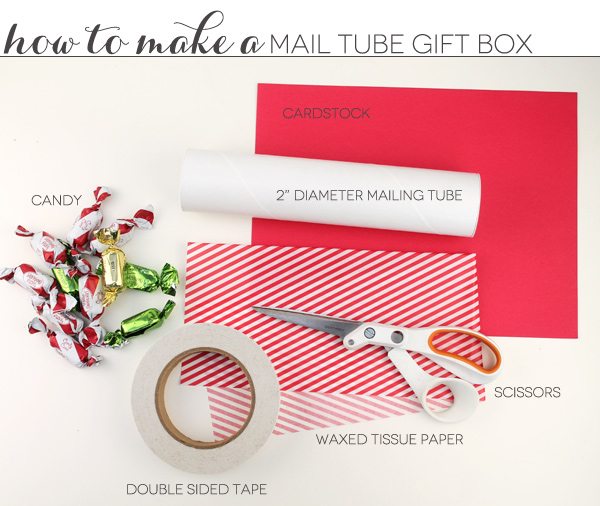 Waxed tissue paper works best here. It's sturdier than regular tissue paper. I picked mine up from Michaels.
I used THIS mailing tube for the project. Originally, I thought I could use an empty paper towel tube but it turned out that they are way to flimsy and hard to work with. At $0.99 each, the mailing tube is a really inexpensive option.
The pretty little candies are from the Seattle Chocolate Company 1lb Assorted Truffle Bag. My husband, the self appointment truffle taste tester would like you to know that the Mint, Candy Cane, Sea Salt, Cool Mint and Toffee flavors are the most delicious. I am partial to the Birthday Cake and Dark Chocolate truffles.
You'll also need a craft knife for this project.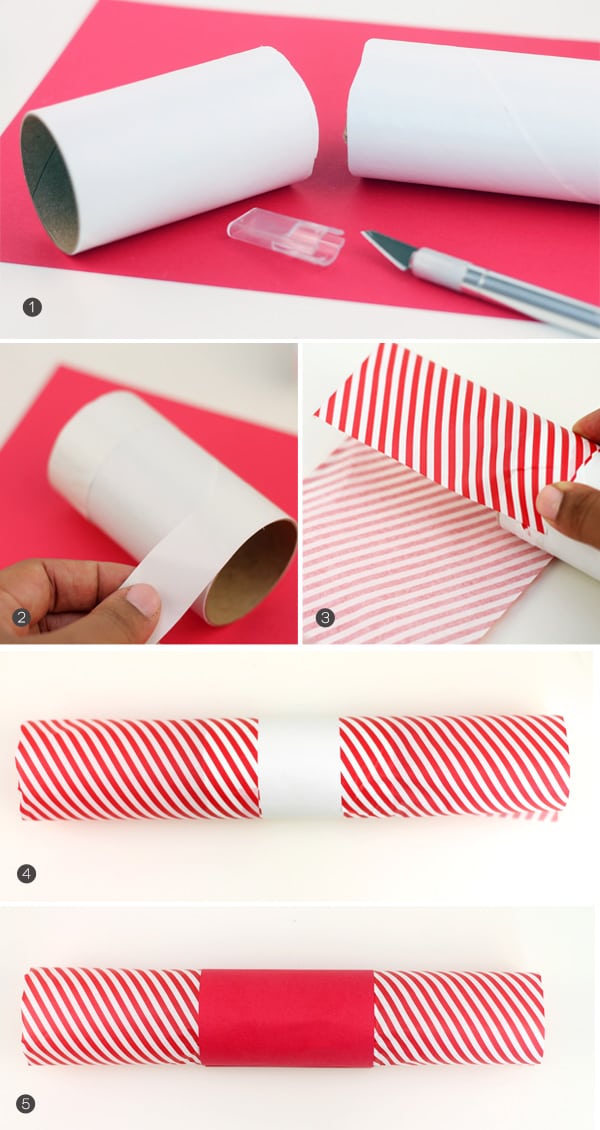 Use a craft knife to trim the mailing tube to a 3-4″ length. Your cut does not need to be perfect at all. The jagged edge will be covered.
Place double sided adhesive on the ends of the tube.
Adhere tissue paper around the ends
With the tissue paper adhered, your tube will look like this
Cut cardstock to the be same width as the tube and wrap it around the center of the tube. Adhere with double sided adhesive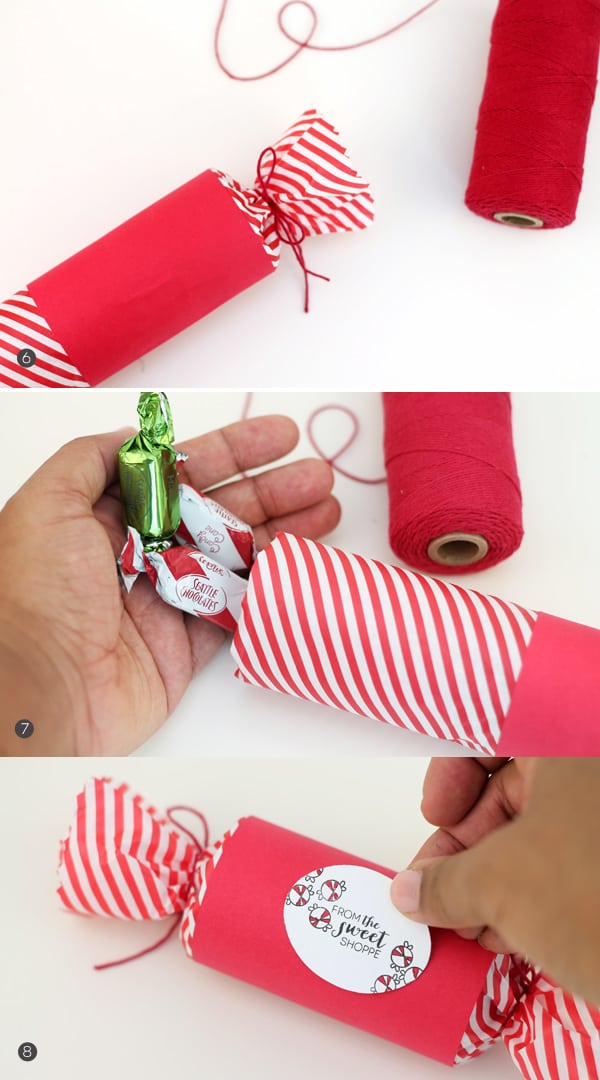 Tie off one end of the tissue paper with twine or ribbon
Fill with candy then tie off the other end
Create a tag if you with and adhere it to the front of the box. Done!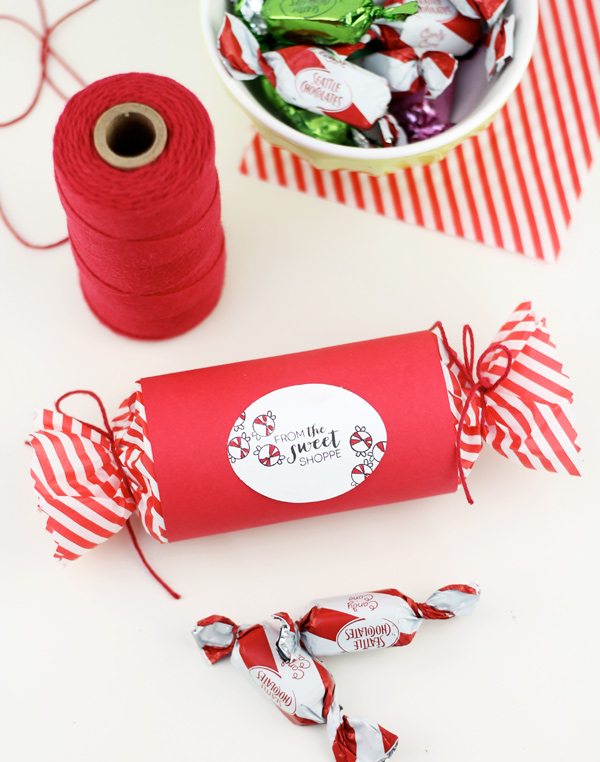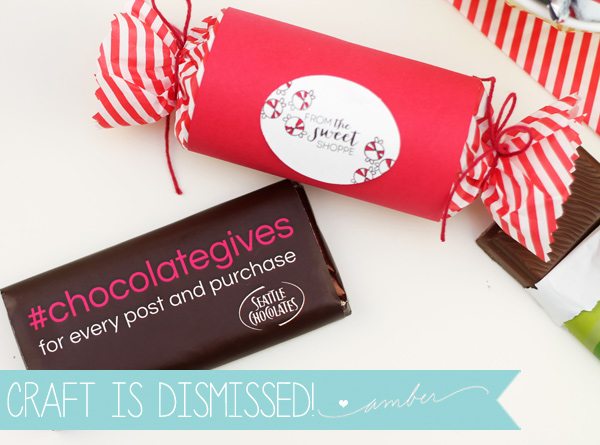 If ever you had an excuse to buy some chocolate, this it! And just in case you're still on the fence, Seattle Chocolate Company is giving away a gift package to one lucky winner…and no, Andrew, you are not eligible to win any more candies.

The Seattle Chocolate Company give away is open for entries until November 21, 2014 at 11:59pm EST. The winner will be announced on Saturday, November 22, 2014
a Rafflecopter giveaway