I now interrupt your regularly scheduled Easy Like Sunday Morning post for a special little eye candy that I hope you'll enjoy! The loverly folks from My Favorite Things have asked me to sit in as a guest designer for their July product release. But never fear – I'll be back tomorrow morning with a "day late" edition of E.L.S.M that I think you will likey.
In the meantime, I thought I would keep with the theme of easy Sunday morning projects by sharing a simple way to get the most out of the new MFTStamps Pinked Edged Circle Dies. These shapes can be put to use in lots of different ways…and I'm here to show you two.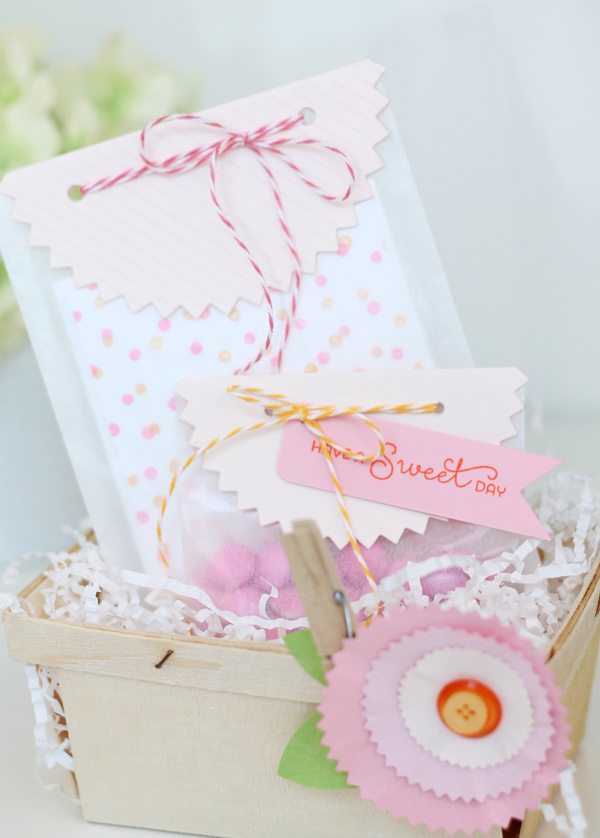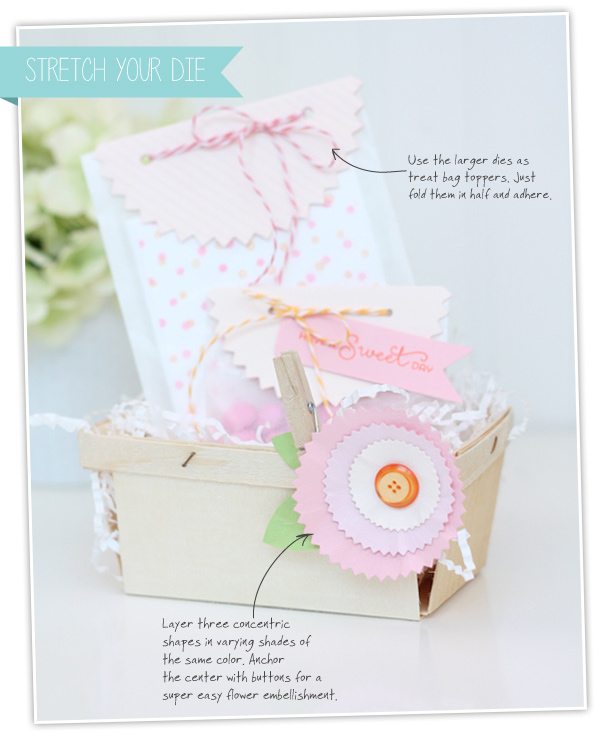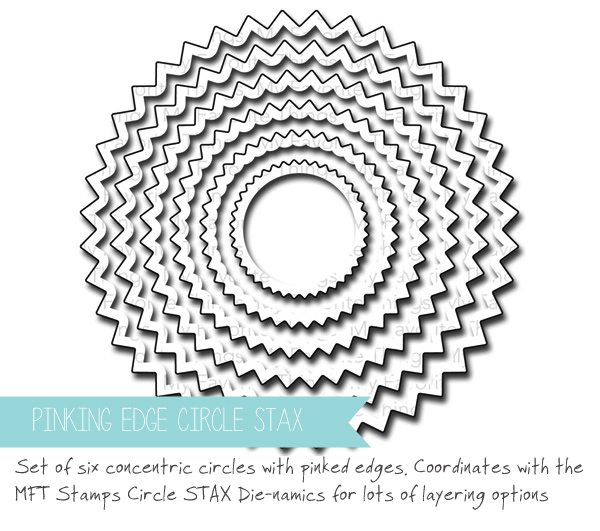 This particular die set is a great staple for your collection and the sort of thing that you can use in many ways. For this simple gift set, I created a modern little floral embellishment by stacking the three smallest shapes. For the toppers, I took the larger pinking edge circles and just folded them in half. Easy. Super easy. And great for a last minute packaging solution.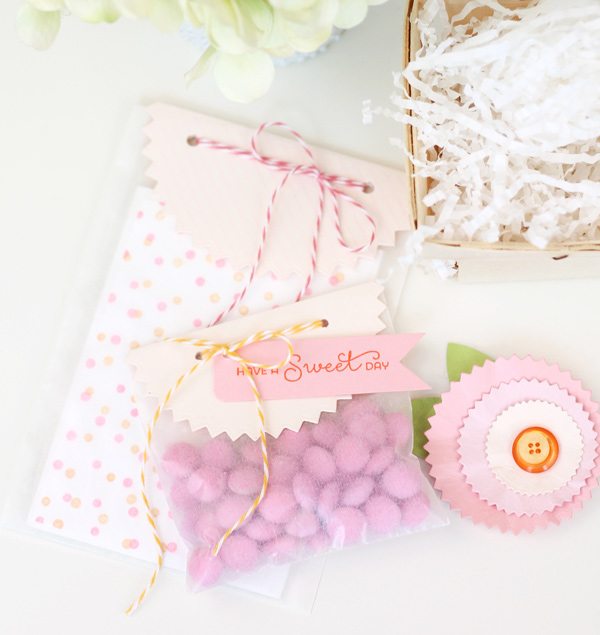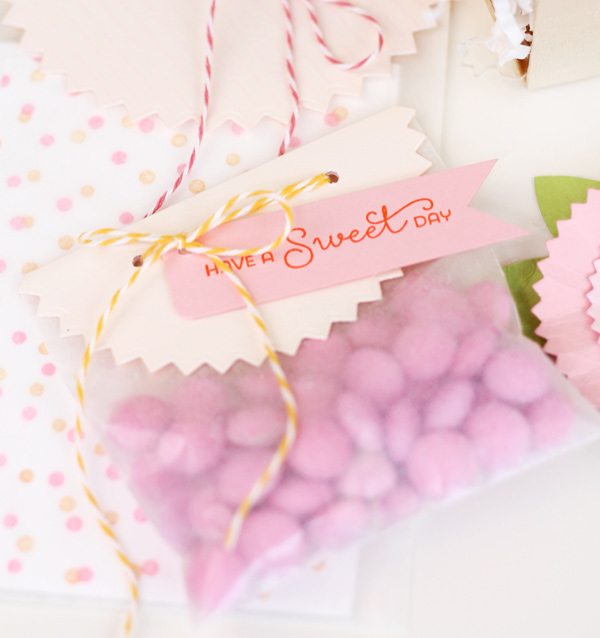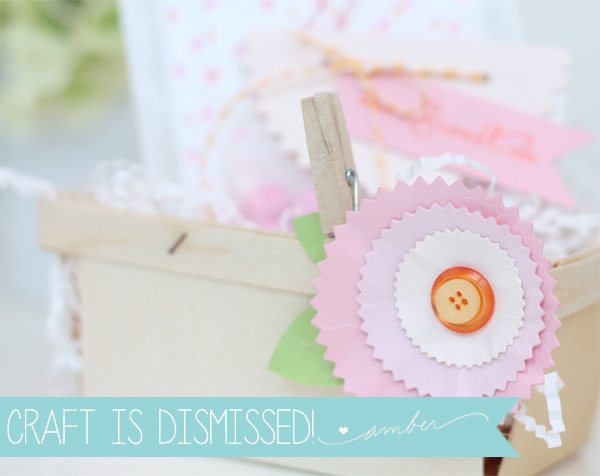 Now that you're done here, take a trip on over to the MFTStamps blog to see what the rest of the design team has created with this month's release – and I'll see you tomorrow with more crafty ideas.