The look of falling confetti is super popular in stationery design, but it can be a little bit of a pain in the tochus to create. I've seen people use hole punch scraps, pencil erasers and daubers to get the confetti effect. While all of those work just fine, none are as quick and easy as this approach which uses the soon to be released Confetti Background stamp from My Favorite Things. In today's special Monday edition of Easy Like Sunday Morning, I'll show you how to use this stamp to make cute, simple cards that are perfect for gift giving or for last minute notecards.
I'm a big fan of simple stationery that is easy to mass produce and these certainly fit the bill. The random polka-dot pattern of the Confetti Background stamp allows you to layer different ink color resulting in a little confetti party on your paper.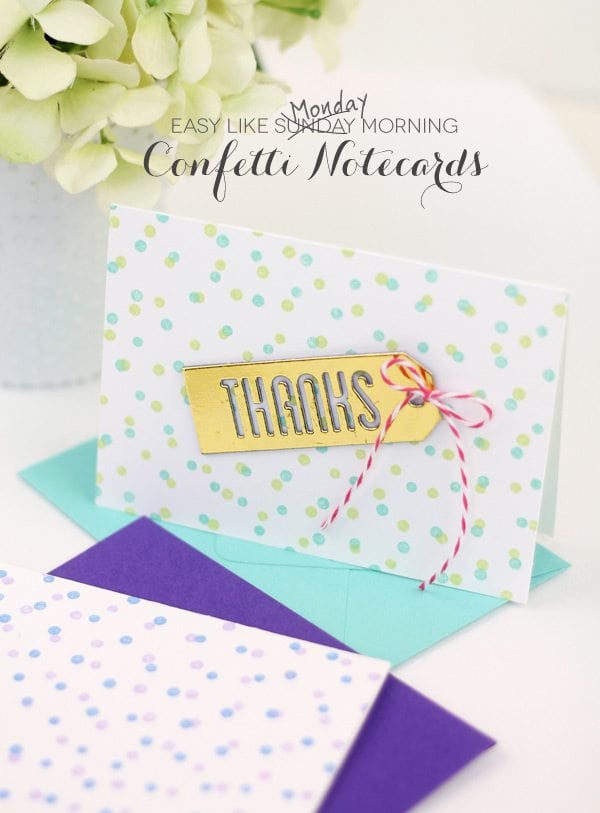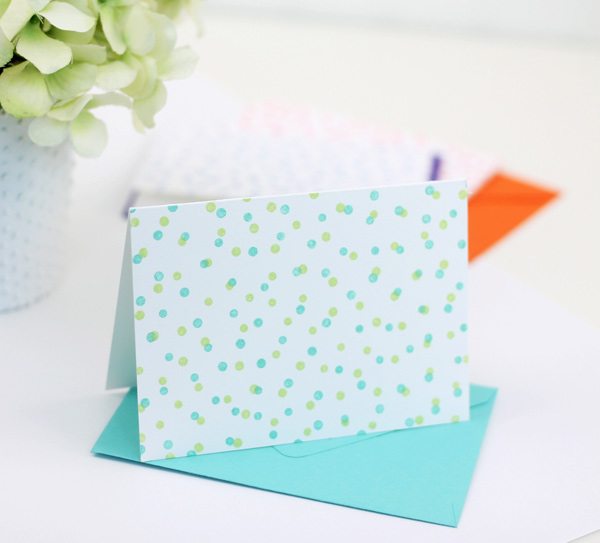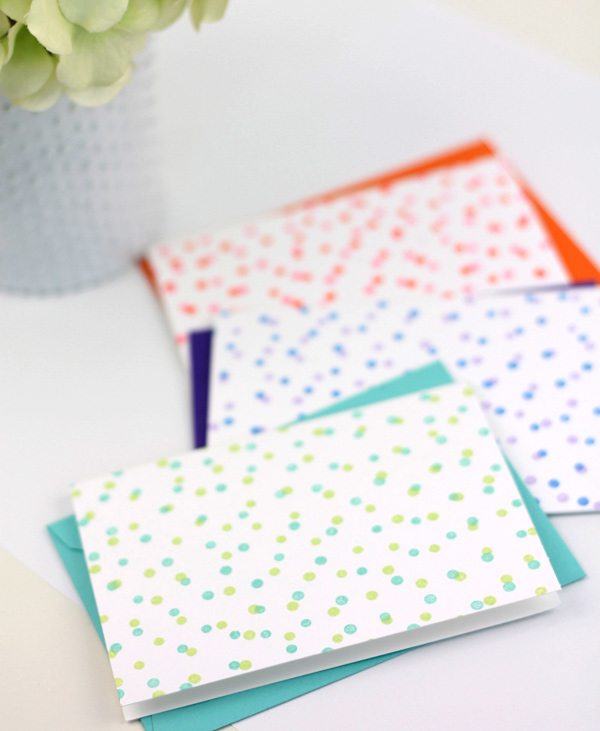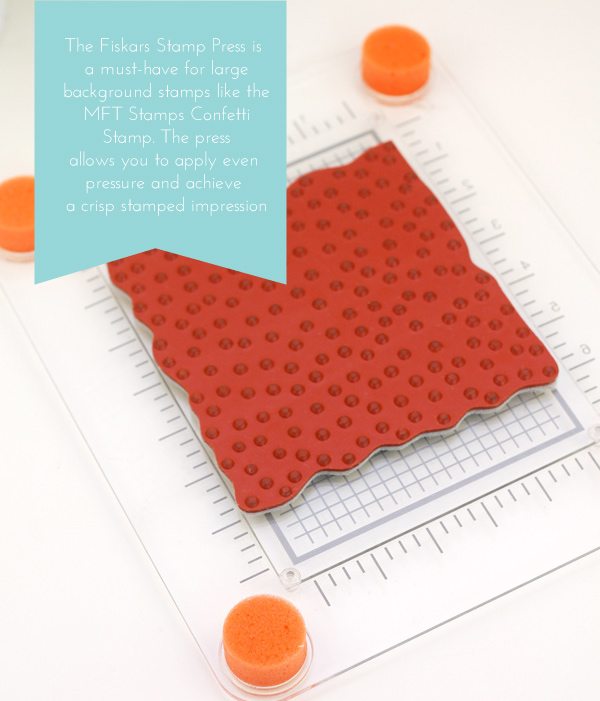 When you are done creating your confetti notecards, you can leave them "as is" or add a simple greeting to the front. Being the "paper purest" that I am, I like to leave my notecards pretty plain on the front. To show you your options though, I decided to add a quick and easy die-cut embellishment to the front of each card using another soon-to-be released product in the My Favorite Things July line up.
I cut these tags from my beloved mirrored metallic gold cardstock and added a little bit of baker's twine (from Baker's Stock, of course!) Be on the look out for these tags in tomorrow's MFT Stamps release posts.