The other day I wandered the aisles of JOANN to see what would inspire me. I ended up in the paint section and picked up a few basics. I had an idea in my head but I wasn't completely sure if it would work out. I wanted to make a super easy paper plant with fun painted textures. You guys, it came out INCREDIBLY!
This paper monstera plant project is super easy to create with the help of your Cricut Joy. I love how easy it was to paint the leaves and that grooved planter from JOANN is a showstopper. This totally looks like something that belongs in the office of a fashionista, right?!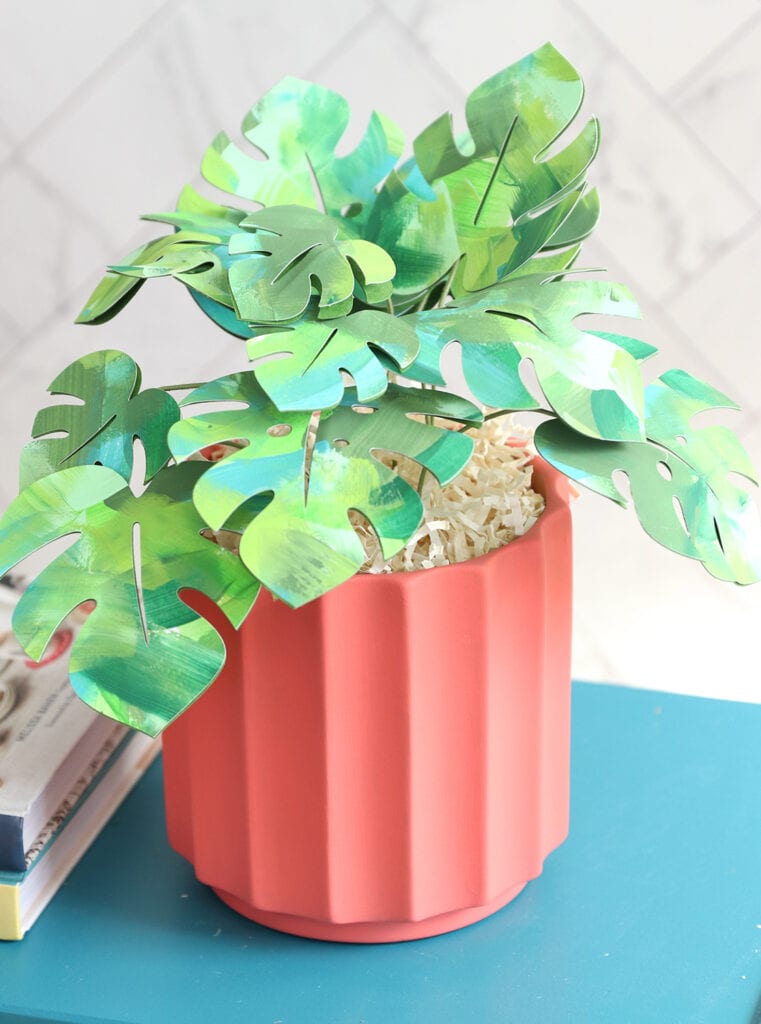 Take a look at this video to see exactly how it's done.
Here's what you'll need to create this project. Everything you need is from JOANN!
Paint Brush
Floral Wire
Sketch Book
Cricut Joy
Green Cardstock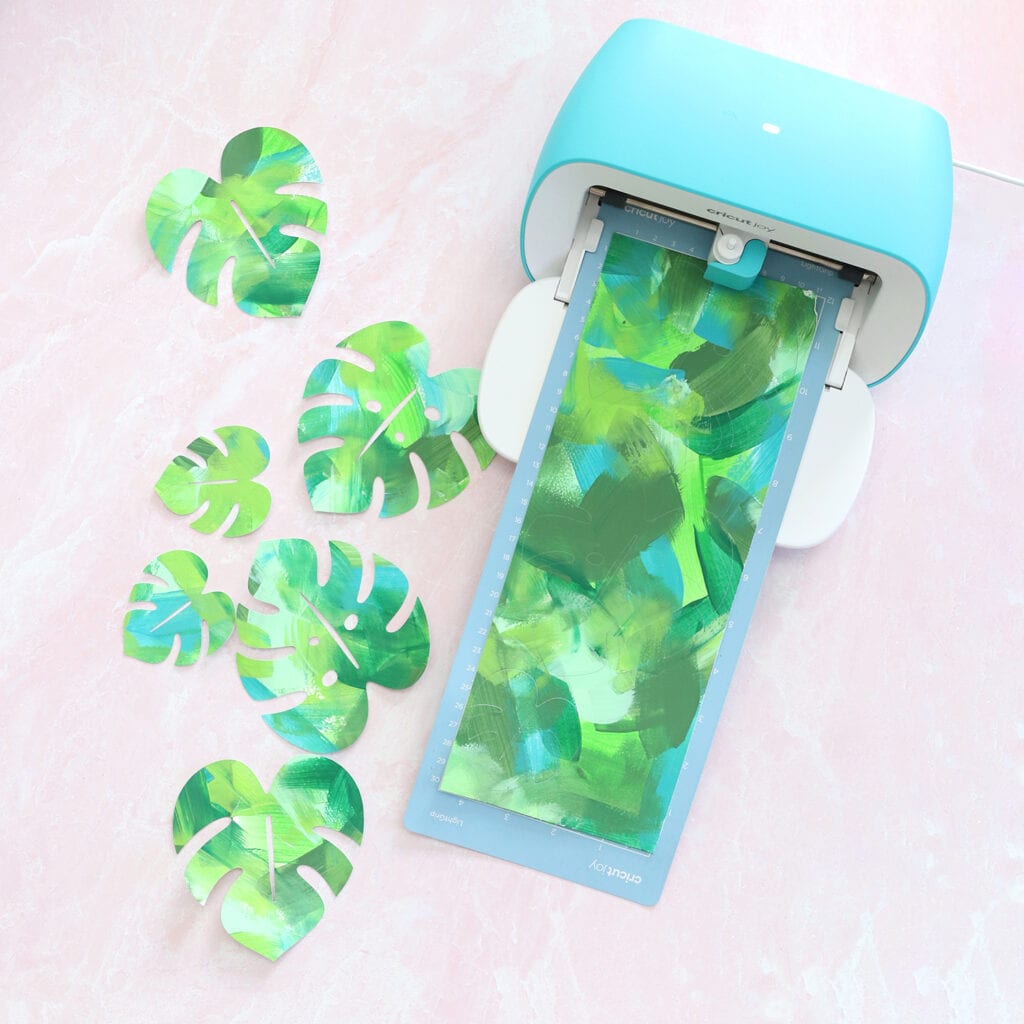 Paint the grooved planter and set aside to dry
Use a wide paint brush and green paints to cover a page of the sketch book. Allow to dry completely.
Cut out monstera leaves from the painted paper and the green cardstoock using the Cricut Joy. Grab this exact project in Cricut Design Space by clicking HERE.
Use hot glue to adhere the floral wire between the paper leaves
Place styrofoam discs into the planter and cover with paper shred.
Stick the floral wire into the foam and continue adding leaves until your plant is complete!