Calling all planner lovers! We all know that half the fun of having a planner or journal is decorating it with stickers, paper clips, bookmarks and more! Well today, we're going to create the cutest ribbon bookmark for your planner or journal. The best part is that all the supplies are available at JOANN Fabric and Craft Stores including the We R Memory Keepers Ribbon Cutter…which you are going to love!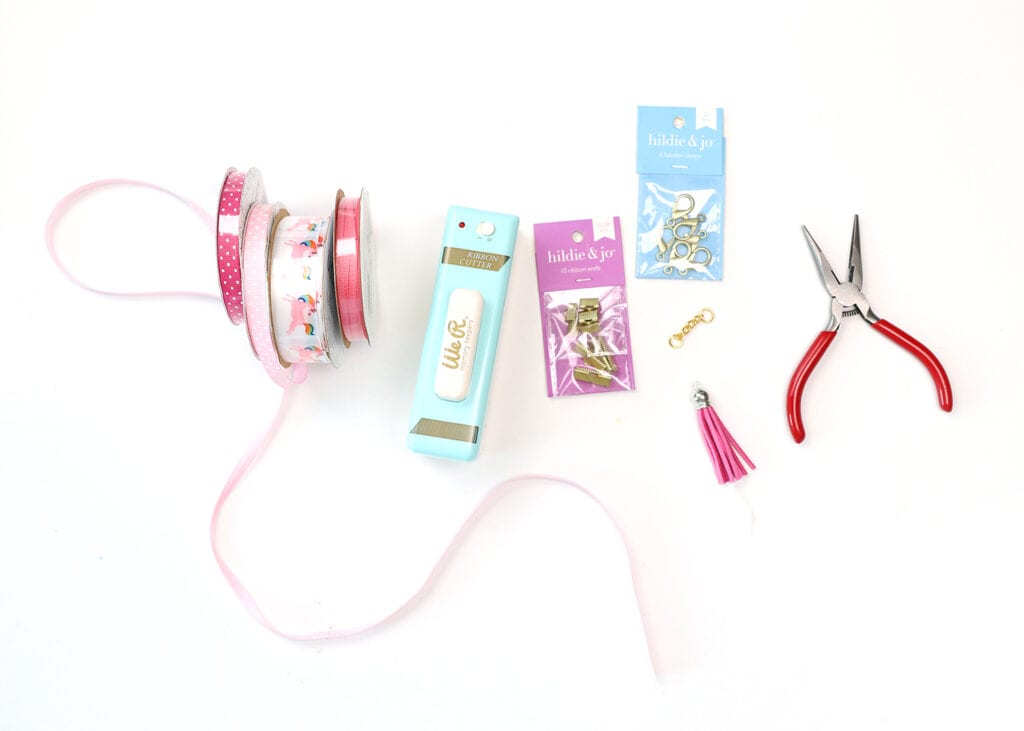 To make this project you'll need:
Jewelry Pliers
Assorted Ribbons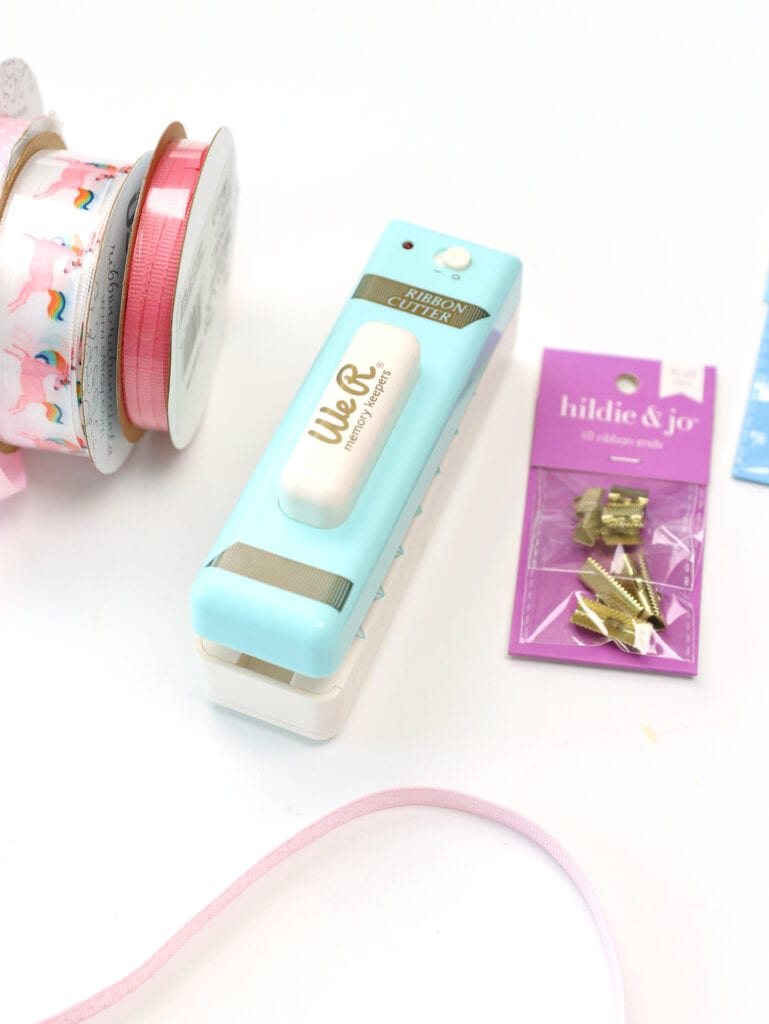 The We R Memory Keepers Ribbon Cutter is the star of the show for this project, because it can be used in a million ways! This tool let's you cut ribbons and twines and seal the end so that there's no fraying. It's so cool.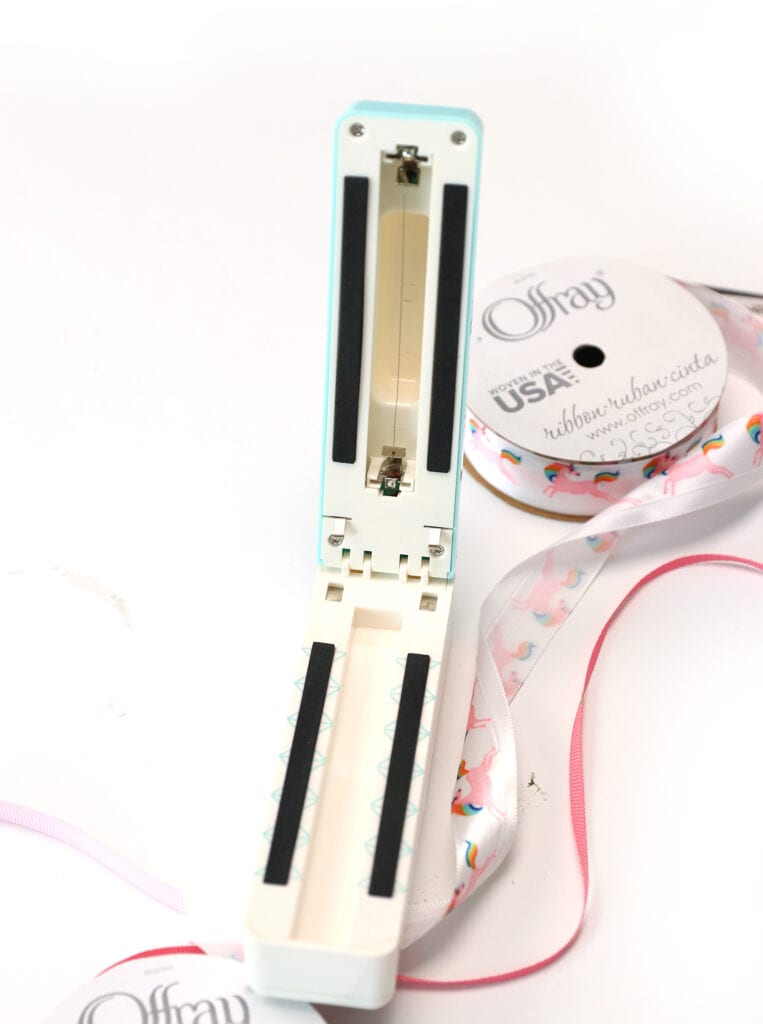 You see that wire? It heats up when you turn on the ribbon cutter. Then, when you close the ribbon cutter onto your ribbon, it cuts and seals at the same time!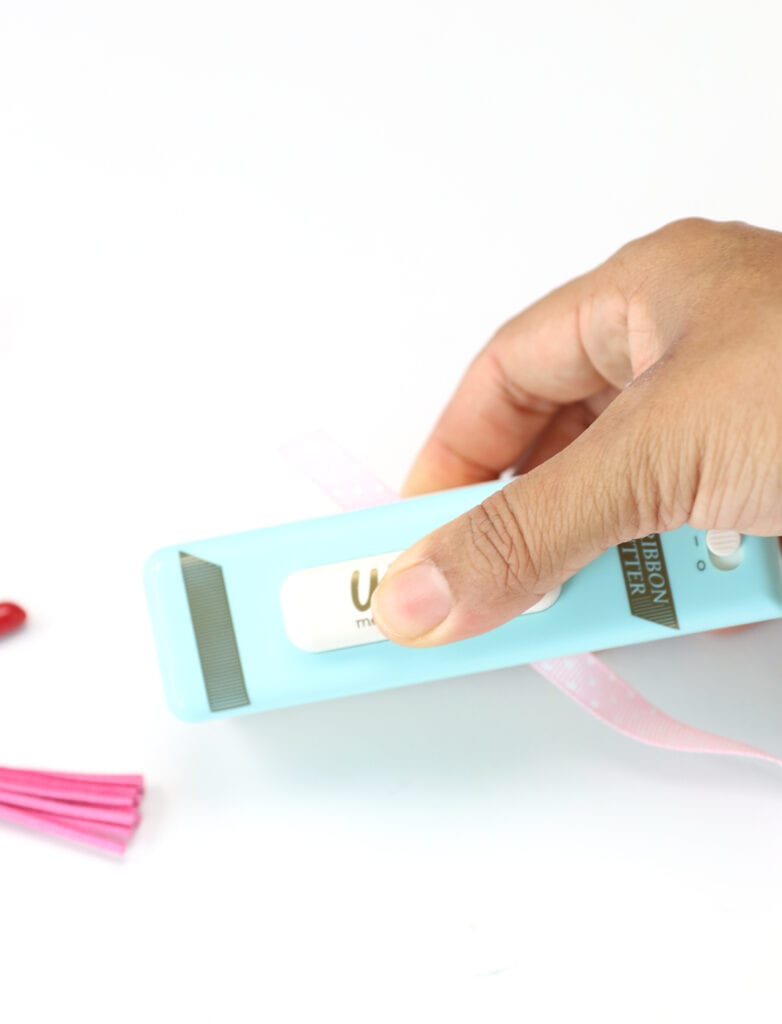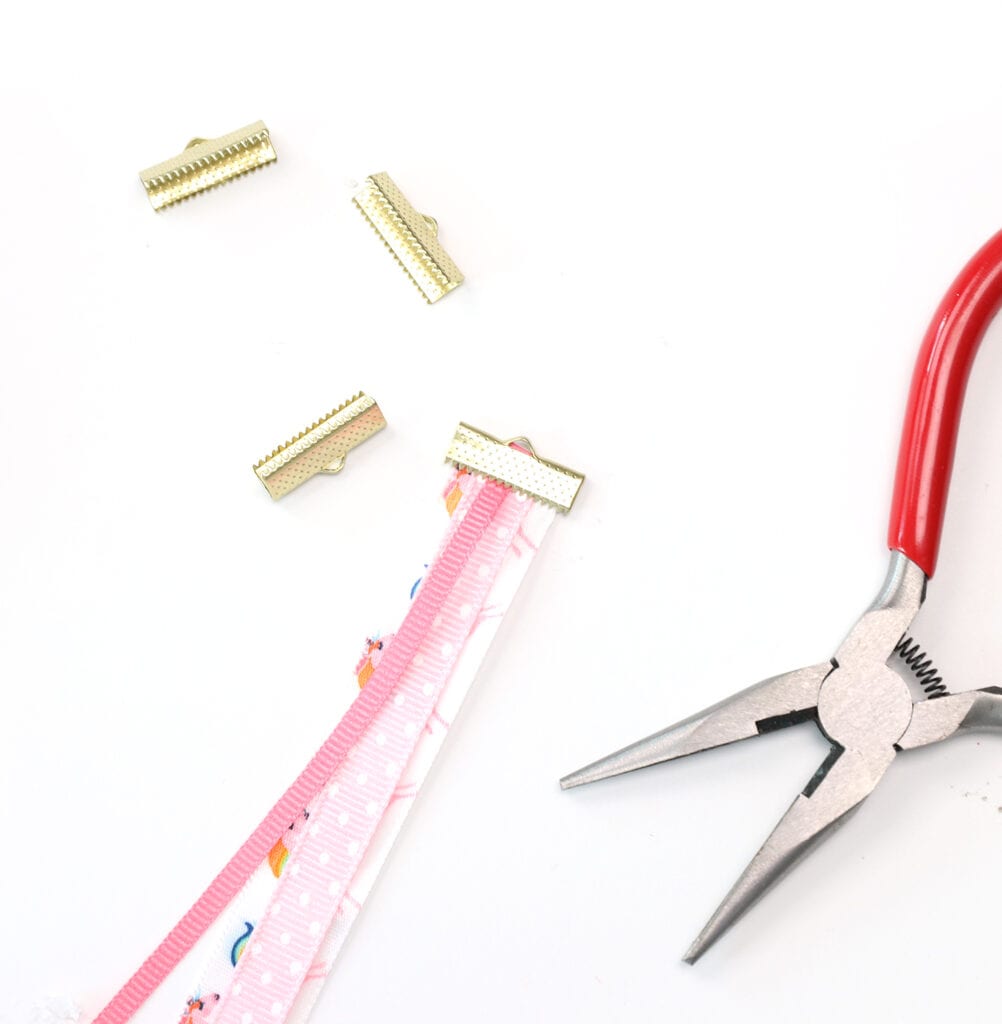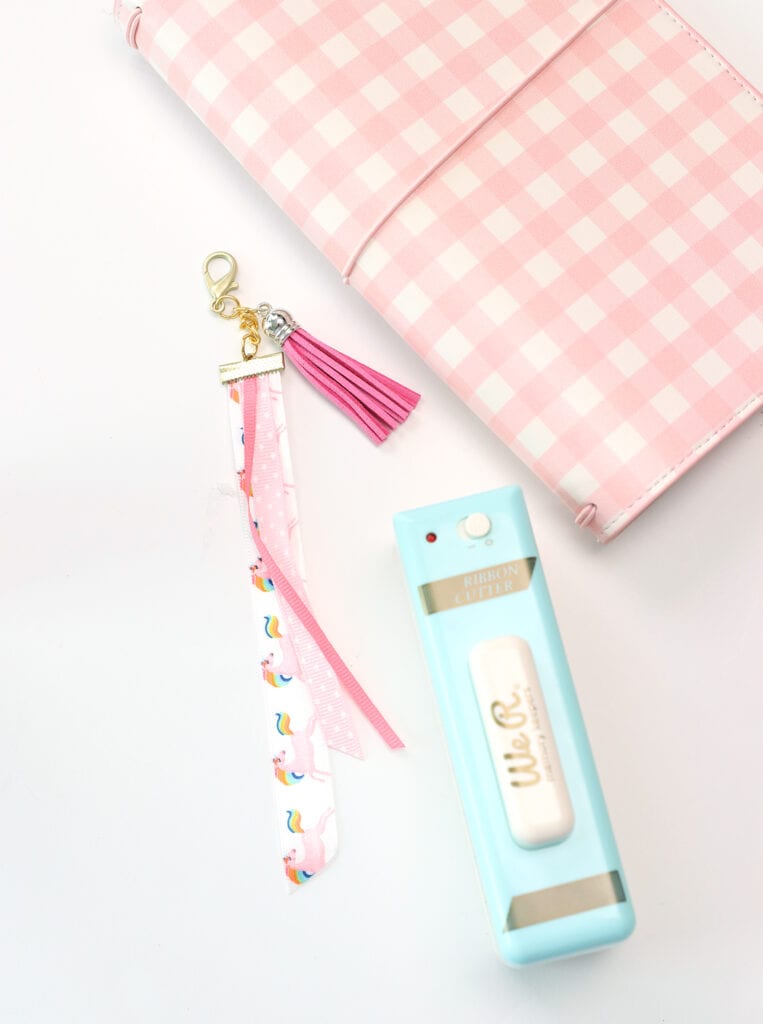 To make the ribbon bookmark, simply cut a few pieces of ribbon then use jewelry pliers to attach the ribbon end clamp. Add a tassel and a lobster clasp and you're done!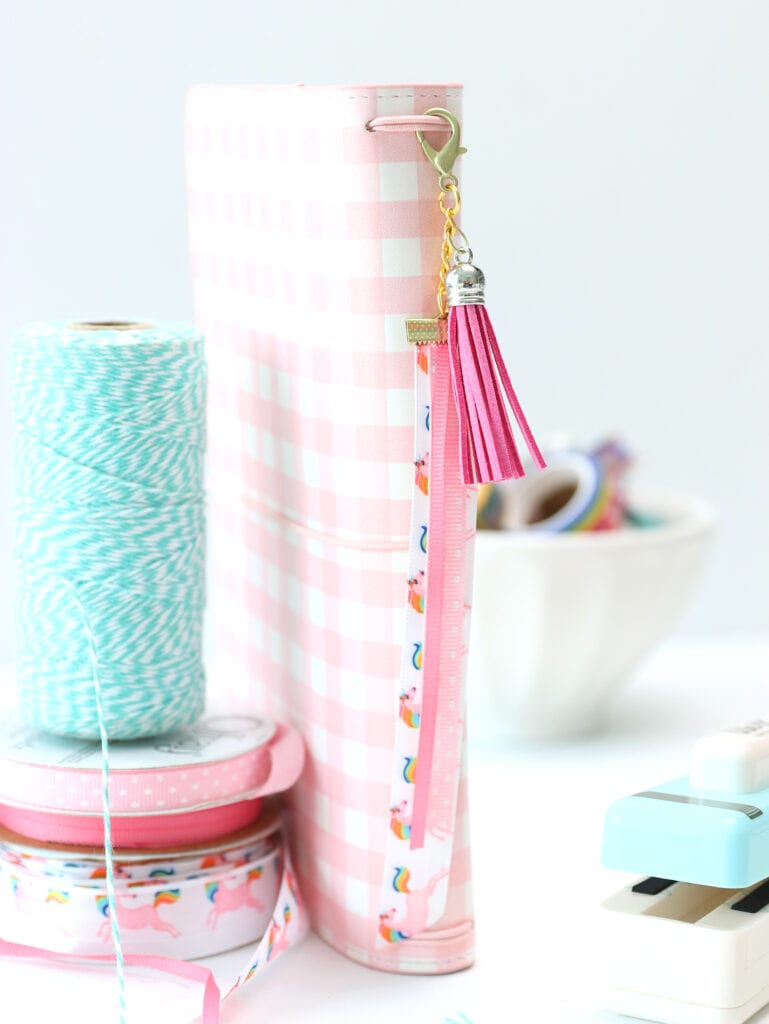 Head over to JOANN now to grab everything you need for this project!