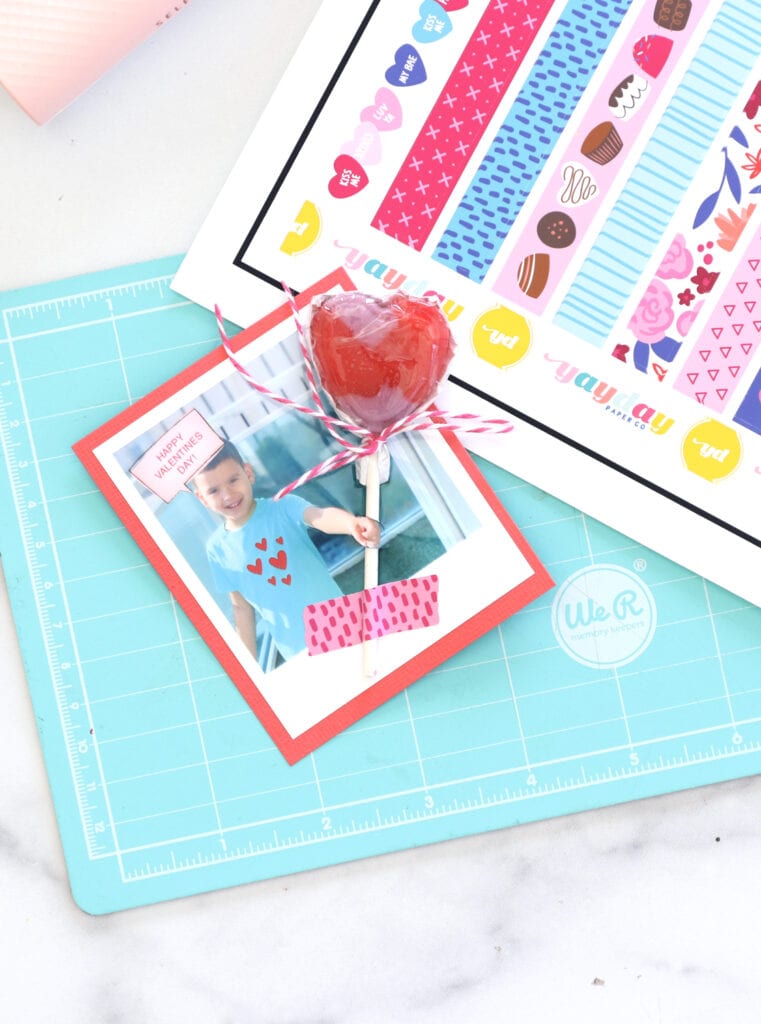 Valentine's Day comes at the same time every year, and every year I hustle to make classroom valentine's for the kiddos! What can I say, I'm a chronic last minute crafter!
The good news is that I have lots of practice coming up with easy last-minute valentine projects like these lollipop valentine cards. With the help of the Canon Selphy Square QX10, these are super quick and easy to assemble but they look like lots of planning went into them! 
The Canon Selphy Square QX10 is a super portable photo printer that prints 2.7" x 2.7" sticker photo prints! Yep, you heard me…STICKERS! Another cool feature of this portable printer is that the paper and ink come packaged together! 
For these lollipop valentines, we snapped a quick pic of Markus with a phone. Then, I used the Canon Selphy app to edit the photo and add some cute elements like heart images on his tee and a speech bubble with text that says "Happy Valentine's Day!" There are a ton of editing options within the app that result in a super professional photo that you can create really quickly from your phone or mobile device.
Here's a step by step look at how I created these adorable treats: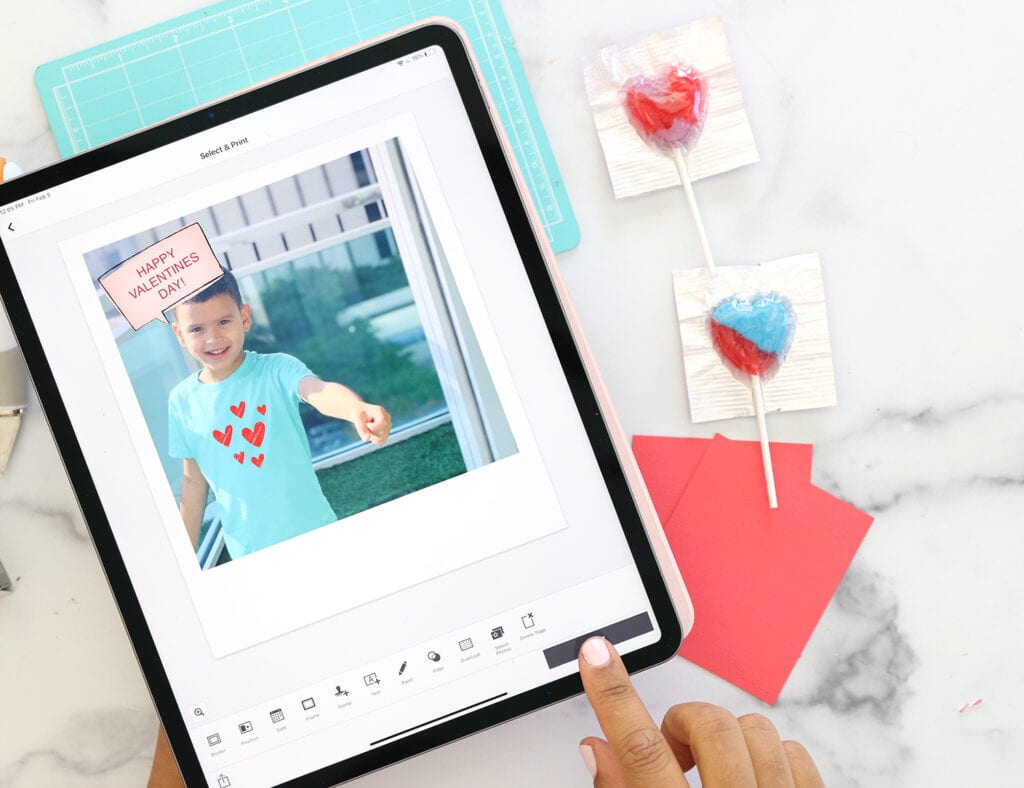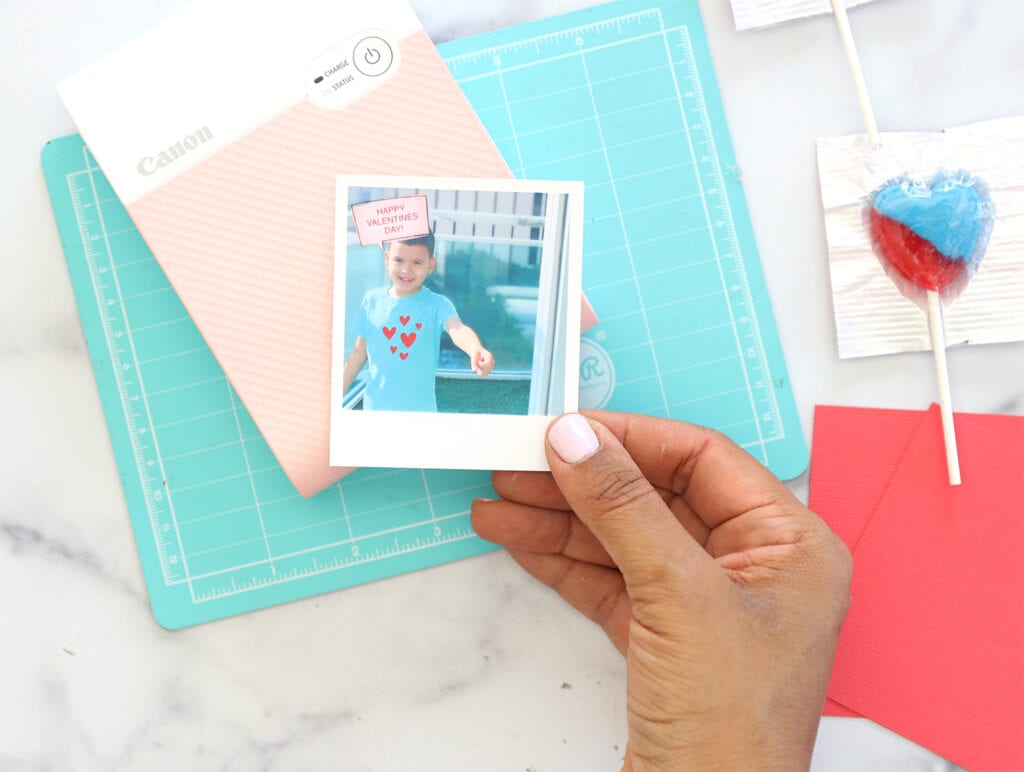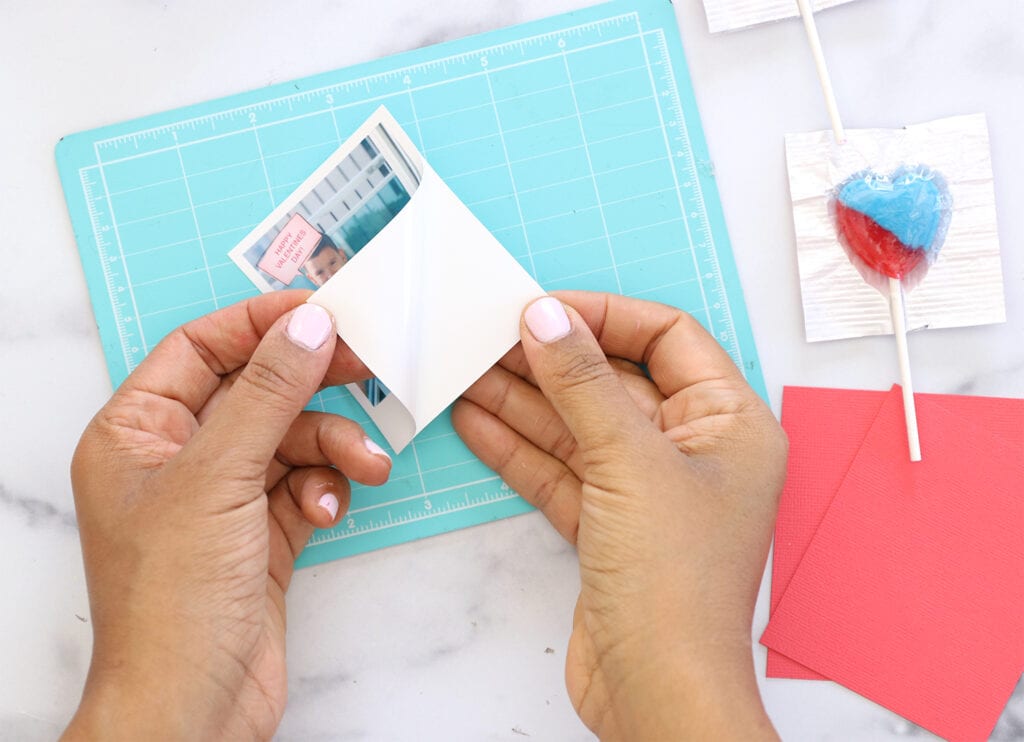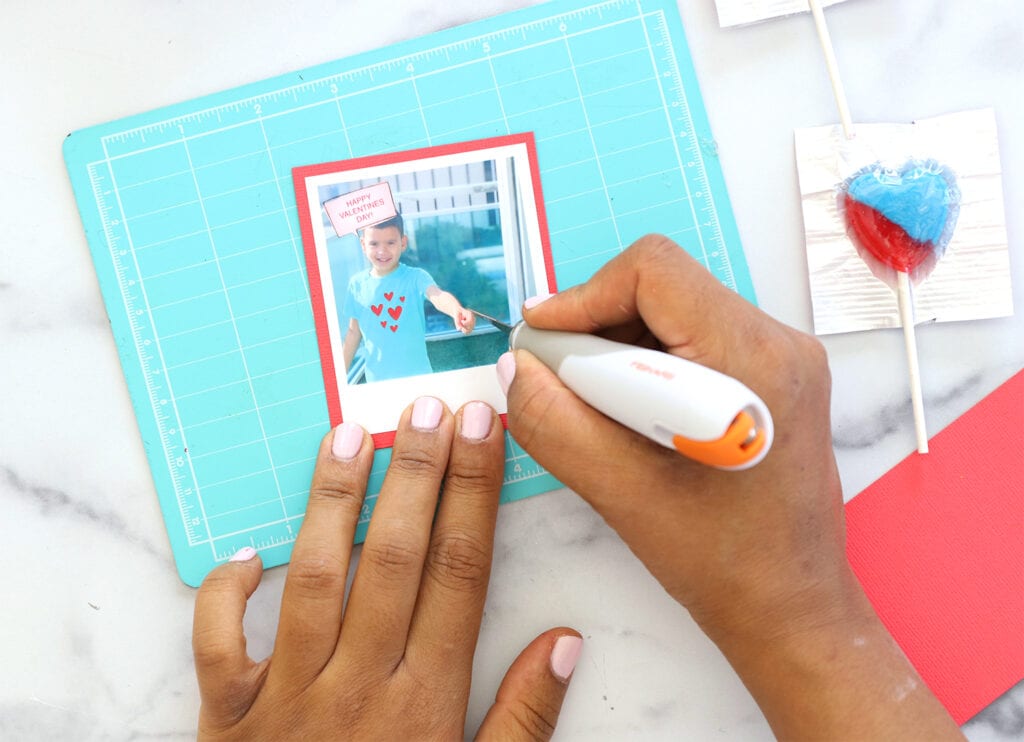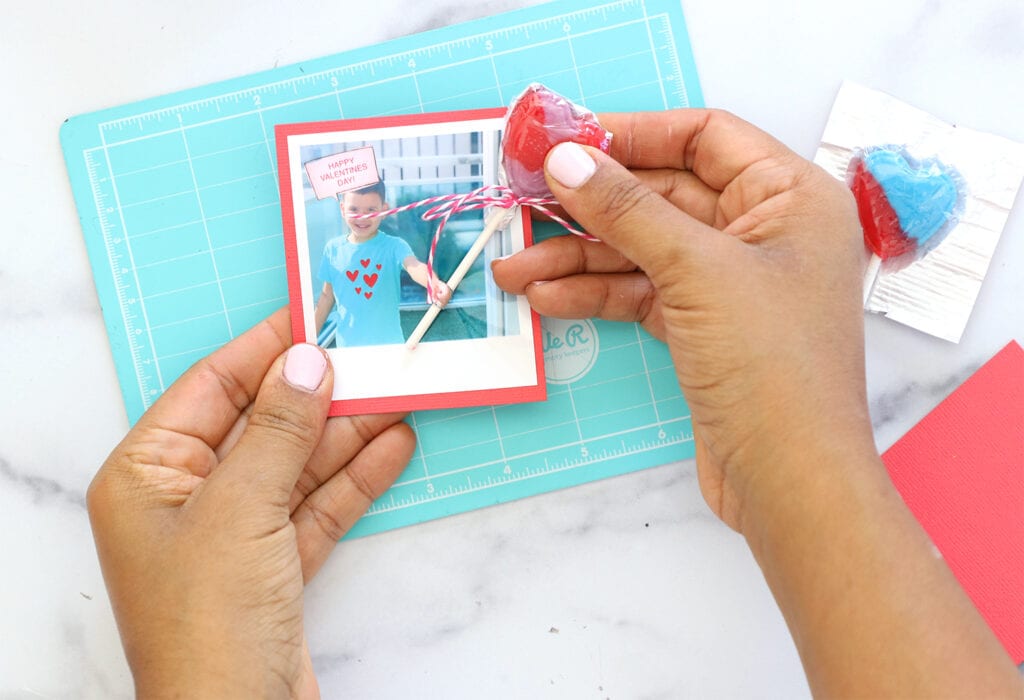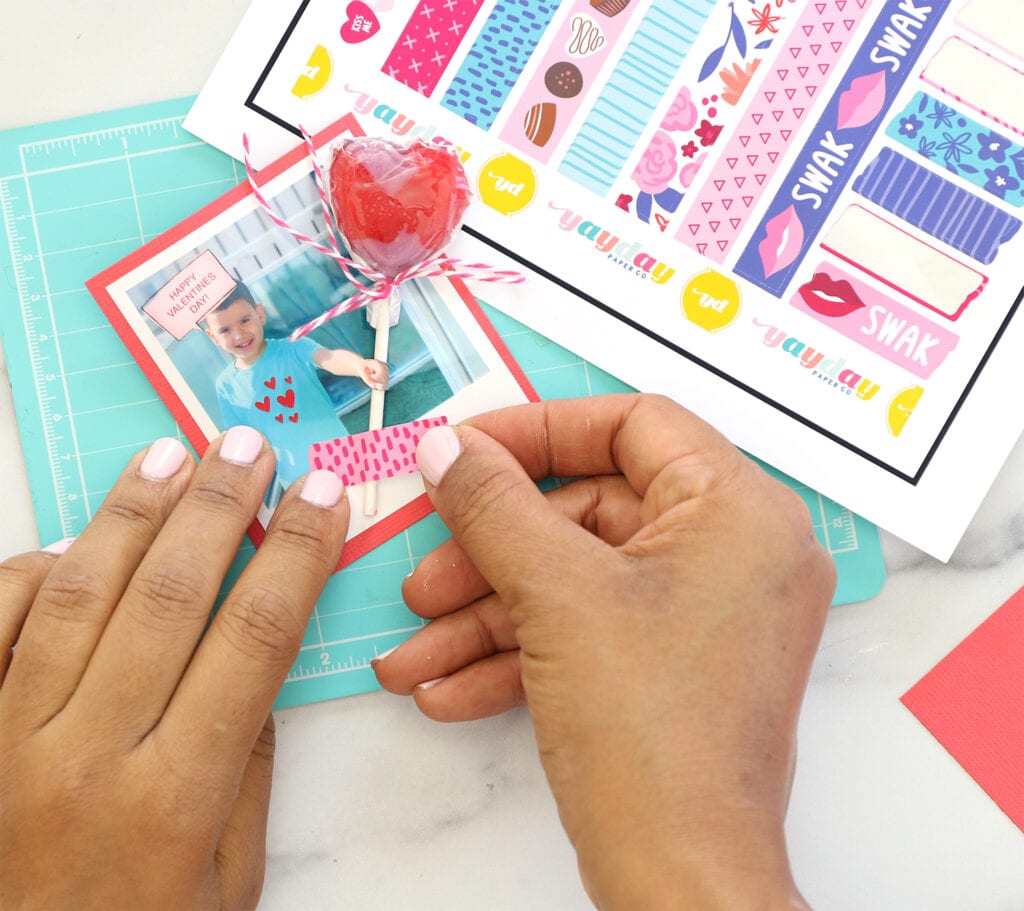 That was so easy, right?! The hardest part of the project is getting your hands on the lollipops, which you can quickly find at the grocery store!
I absolutely love how personalized these lollipop valentines are without having to break the bank of a custom order that will take weeks to arrive! For last minute crafters like me, this project makes you look like a super-star …even if you're up making them on the night before the classroom Valentine party!