For today and tomorrow (November 16-17, 2013) Ellen Hutson is having a sale on all their dies! Throughout Toile Gift Guide, I used several dies that you may wanna add to your collection, so I'm highlighting them here  – along with a few holiday oldies from the Damask Love archives. The dies in this post are stand-alone dies and don't require any coordinating stamp set, which I'm sure your budget will appreciate!
Now that it's officially holiday season, I've been shopping like there's no tomorrow…so I figured I might provide a little temptation so that I'm not the only one emptying her wallet!
Use the code DIEDAYS13 to save 20% off your entire order of dies!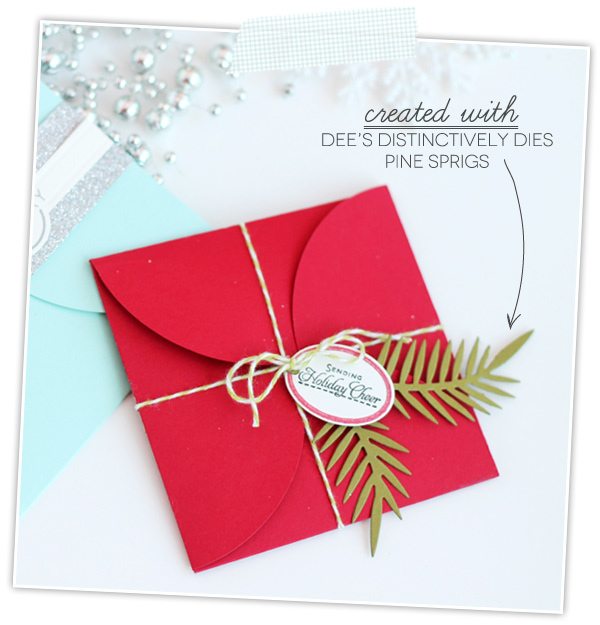 This one's a oldie from 2012, but I still love the Pine Sprig die that I used on this project. HERE'S the original post if you'd like to see more! This die is also great for non-holiday projects like THIS project.
SUPPLIES
Dee's Distinctively Dies Pine Sprig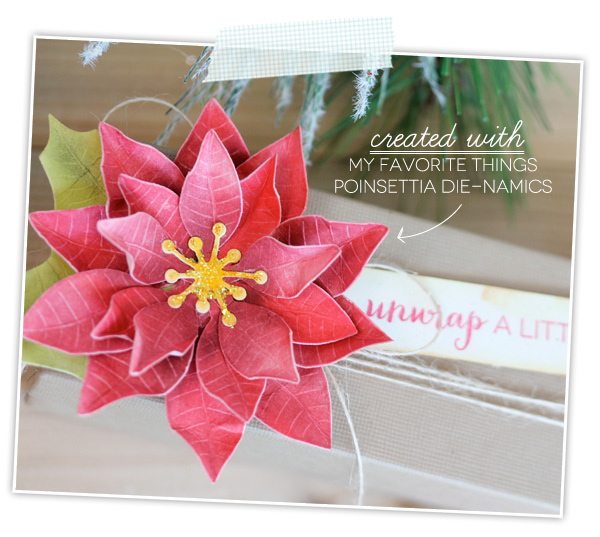 This poinsettia project from Toile is one of my favorites! I've already made a ton of these for dressing up some of my handmade gifts.
SUPPLIES
My Favorite Things Poinsettia Die-namics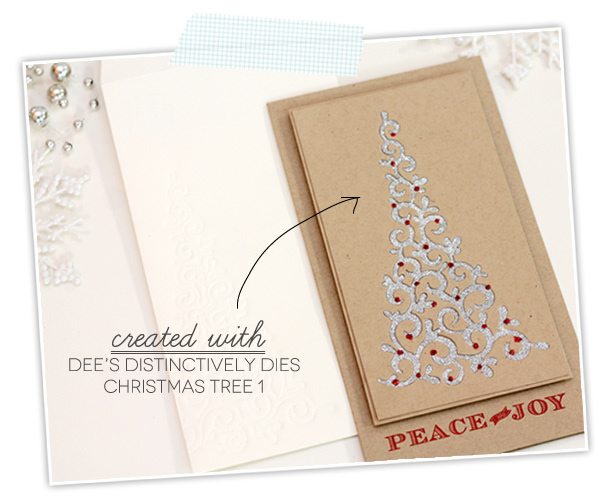 Another oldie…from back in the day when my photography lighting left something to be desired! This Christmas Tree die makes for a beautiful intricate design with very little effort!
SUPPLIES
Dee's Distinctively Dies Christmas Tree 1 | Similar die HERE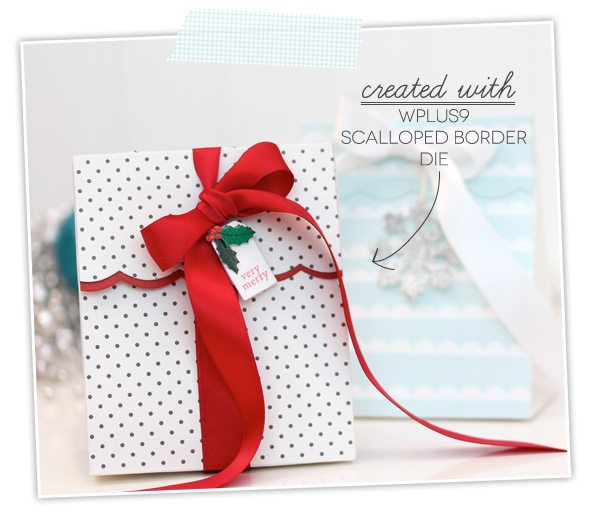 I suppose you could call me neurotic, but this scalloped border die from WPlus9 is the only one I really like. The shallow scallops look more elegant to me, while other dies with deeper scallops look more cutesy.
SUPPLIES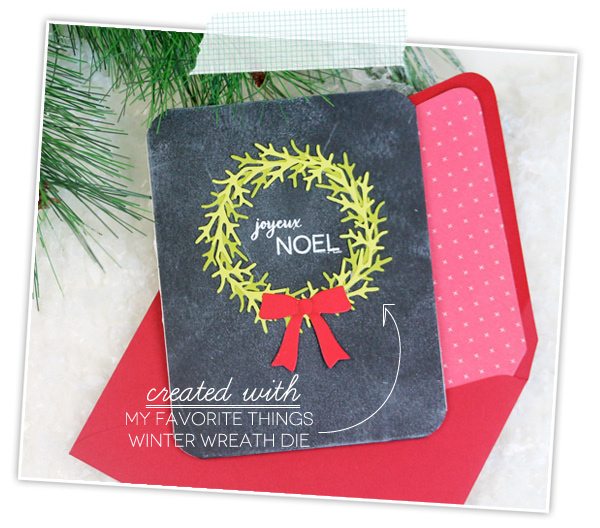 I will never tire of wreath dies and this one look oh-so purdy atop the Chalkboard Background Stamp from Hero Arts.
SUPPLIES
My Favorite Things Winter Wreath Die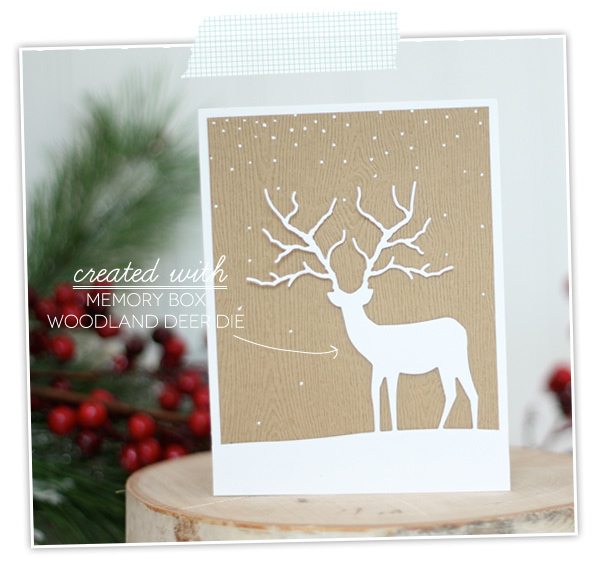 Hands.Down.Favorite.Card. from the Toile Gift Guide! With just one die cut, you can make a super-stunning holiday card.
SUPPLIES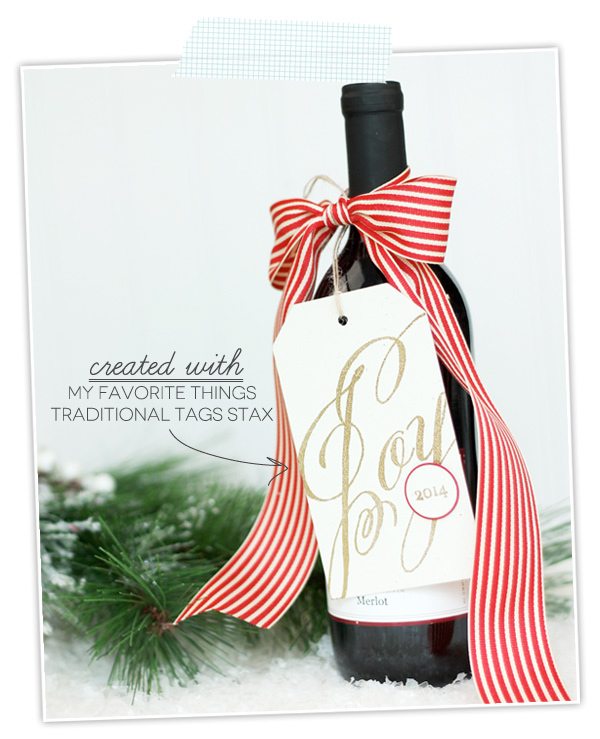 The My Favorite Things Traditional Tags Die collection includes seven sizes which gives you options for any project. I found that the largest tag in this collection works wonderfully as a wine tag the the Limited Edition Over-the-Edge: Joy Stamp is a perfect fit!
SUPPLIES
My Favorite Things Traditional Tags Die | Over-The-Edge: Joy Stamp Set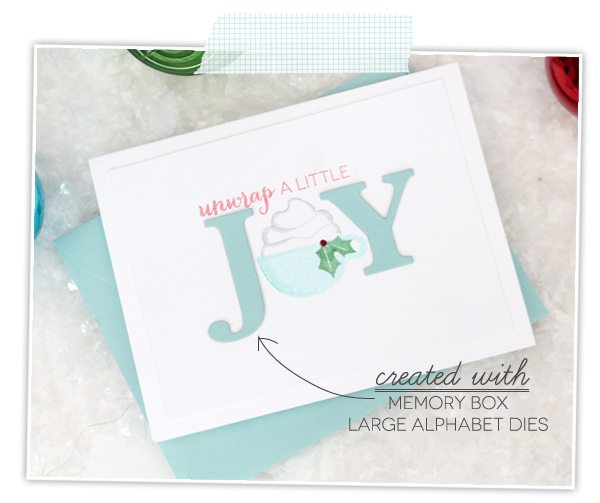 I've used these large alphabet dies HERE and for making this fun holiday card. The size is great for cutting out a large focal sentiment. I like to use them with Craft-A-Board to add dimension.
SUPPLIES
Memory Box Large Alphabet Dies

Crisp Bow Dies by Memory Box | Deer Trio Die by Memory Box | Jumbo Stocking Die | Impression Obsession Hill Town  | Impression Obsession Merry Tree Die | Hero Arts Thank You Die