Sure, Halloween means lots of candy and treats…but what about getting creative with some printbale Halloween lunch box ideas for yourself or your kiddos? I'm breaking out my Canon PIXMA TS6420 printer to use Halloween printables to create a cute Halloween themed lunch.
Recently, the Canon PIXMA TS6420 has been one of my go-tos for crafting printables. This printer is part of the Canon PIXMA Print Plan, which means I can do lots of printing for a low-monthly ink cost. For $9.99 each month, I can print 100 pages per month, and when my ink starts running low, Canon automatically sends me new ink cartridges. Pretty easy and a great way to save on ink costs.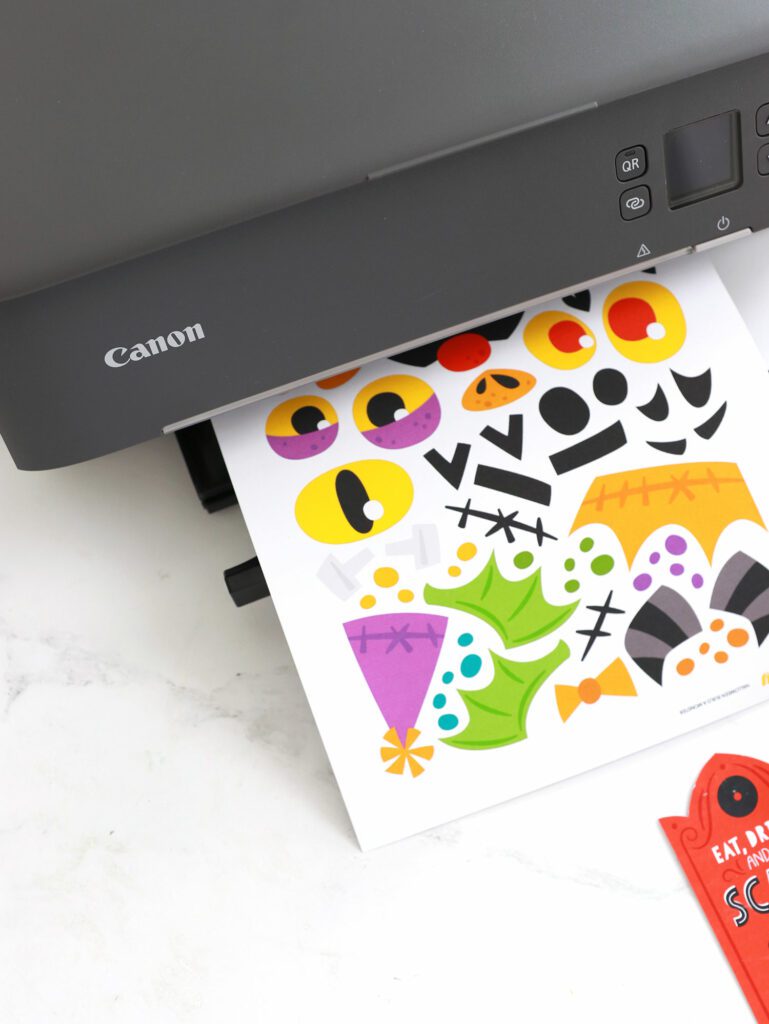 To assemble this fun Halloween themed lunch, I used printables from the YayDay Paper Co. Halloween Printable Bundle.
The TS6420 has rear tray that is great for loading specialty papers like printable sticker paper. That's exactly what I did with the printable monster face stickers.
The monster face printables were an easy way to decorate a sandwich wrap covered in plastic wrap. I even used the stickers to decorate a tangerine and turn it into a pumpkin! So cute, right?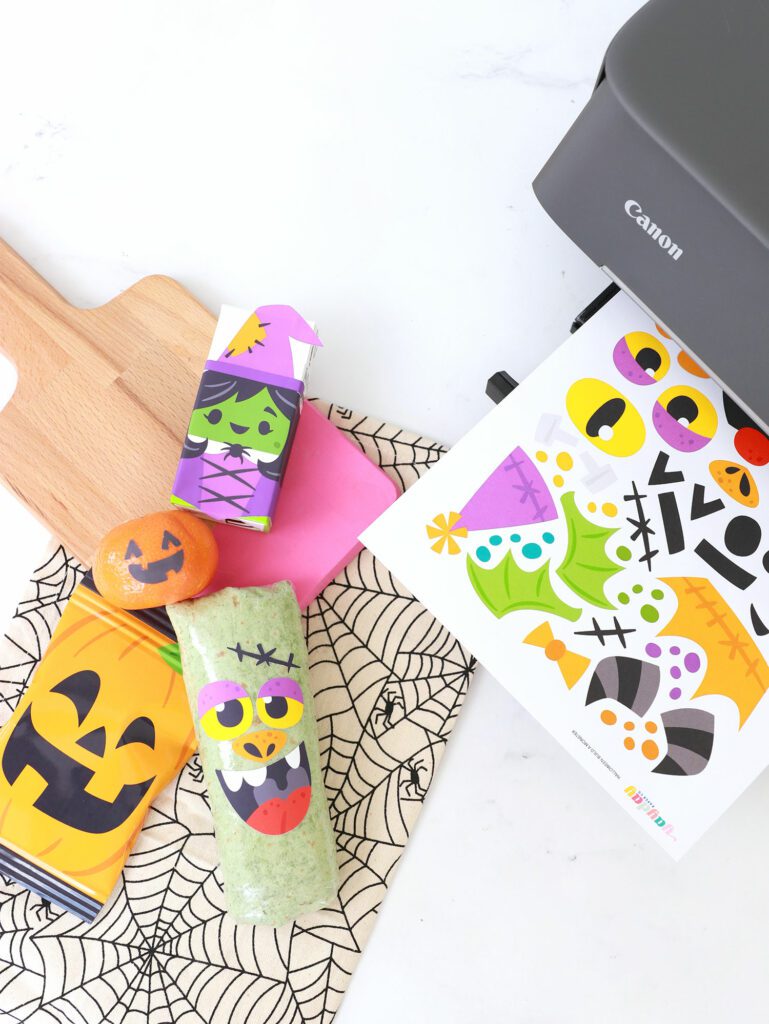 No lunch is complete without a juice box, so I gave mine a makeover with a cute witch, that I also printed on sticker paper.
Last up, that cute bag of chips decorated like a jack-o-lantern. To create the chip bag, I printed on Koala 30lb Glossy Photo Paper. It's thin enough to easy wrap around a bag of chips.
Watch and see how easily this fun lunch came together with the help of my Canon PIXMA TS6420 printer!