nom.nom.nom.nom.nom.nom.nom.nom.
That's the sound of me eating. Eating my words. A big bowlful of em. With a side of sriracha…it helps the taste be a little less bitter.
For years, I've hated googly eyes. I hated most crafts with eyeballs – and googly eyes are the creepiest. They wobble around in all different directions like some sort of crazy person. A person hopped up on a coffee-Mountain Dew-sugar-Red Bull smoothie. Welp, alas I've made amends with googly eyes. It's the halloween season afterall, and l happened when I saw this clutch by Anya Hindmarch I was convinced that googly eyes could find a place in my heart. I'm obsessed with Anya's quirky designs but I am decidedly NOT obsessed with the pricetags. Don't get me wrong. I'm not above a schmancy handbag but I am against a fancy handbag that's too small to hold a sneeze. That, my friends, is what I like to call highway robbery…and I'll have no part. I will, however, figure out how to DIY it for next to nothing. And that's what we shall do. Off we go…googly eyes in towe.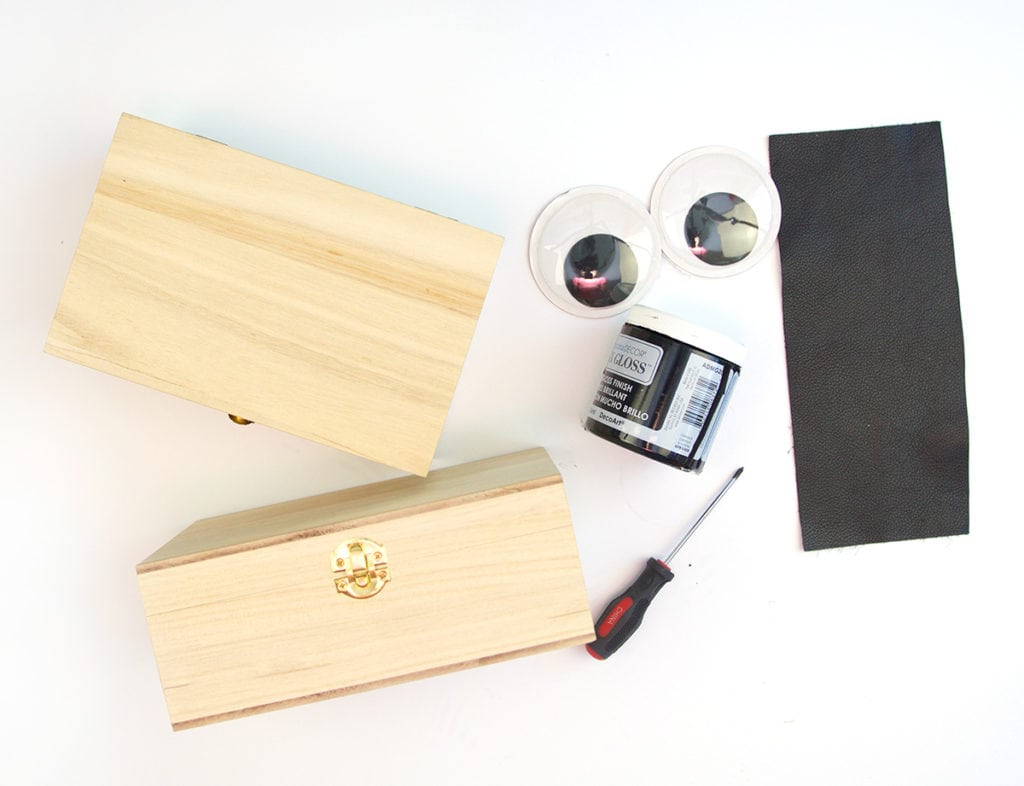 black paint – I prefer THIS because it creates a nice thick, glossy finish over the wood.
screwdriver
leather
You'll also need a glue gun (not pictured)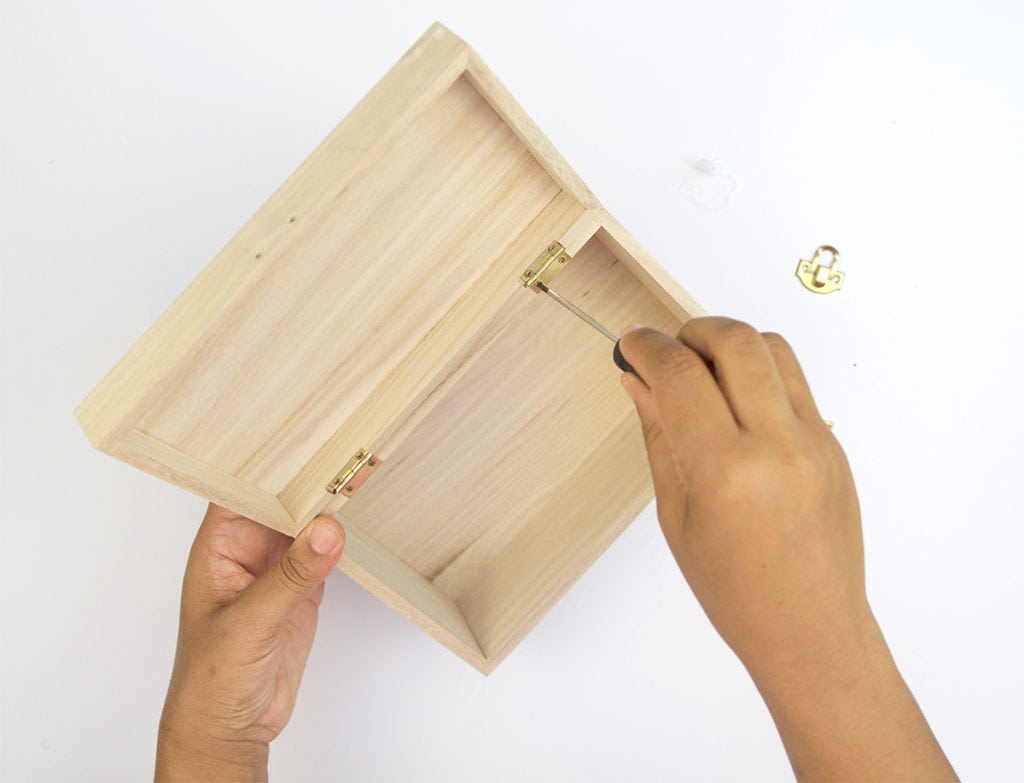 Use the screwdriver to remove the clasp closure on the box as well as the hinges (do this for both wooden boxes).
Discard the bottoms of the boxes and keep the lid portions. We'll be using those to create a clutch!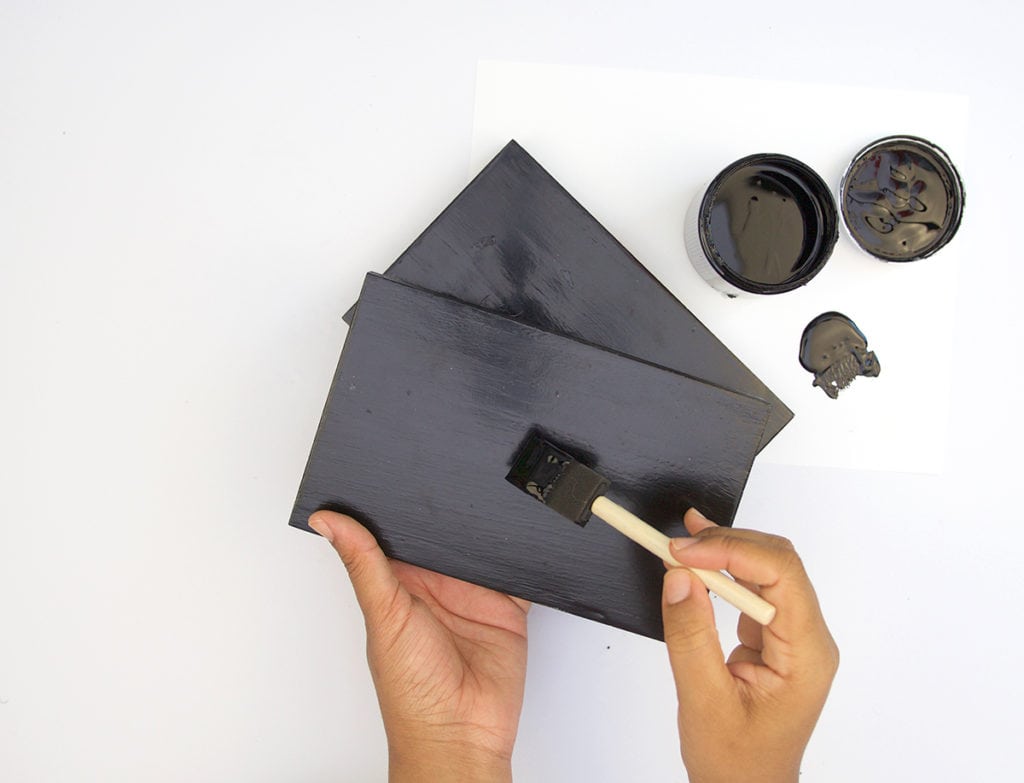 Paint the lids with black paint – you may need a few coats.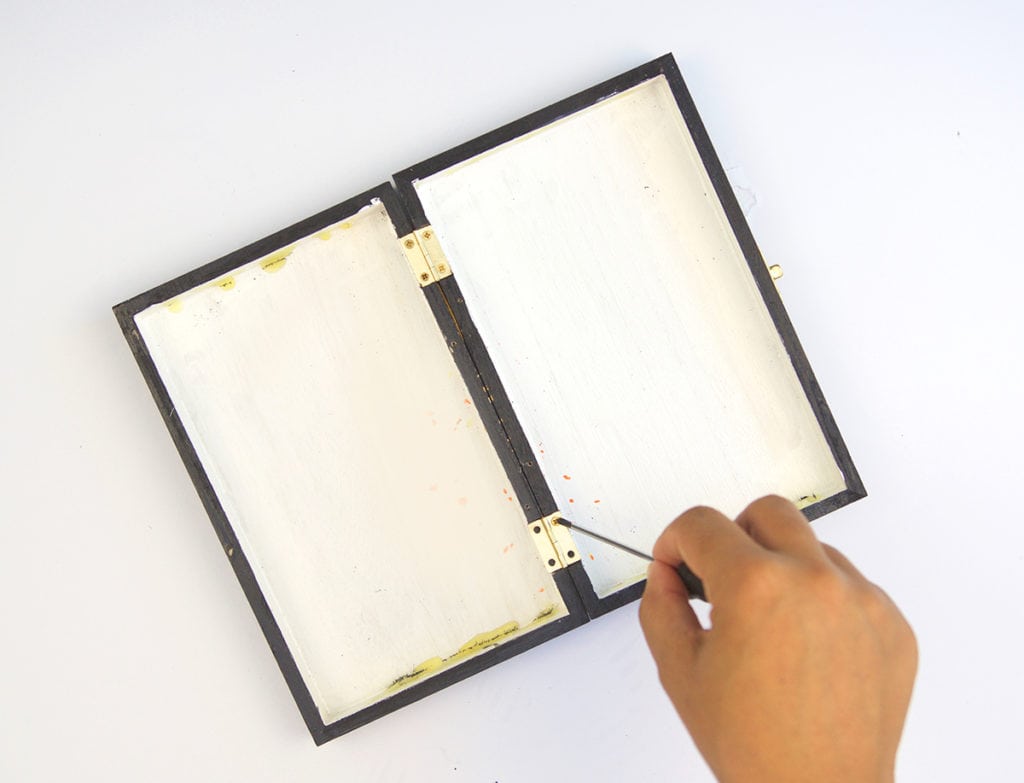 Use the screwdriver to reattach the hinges (you can also paint the interior of the lids if you wish, like I did)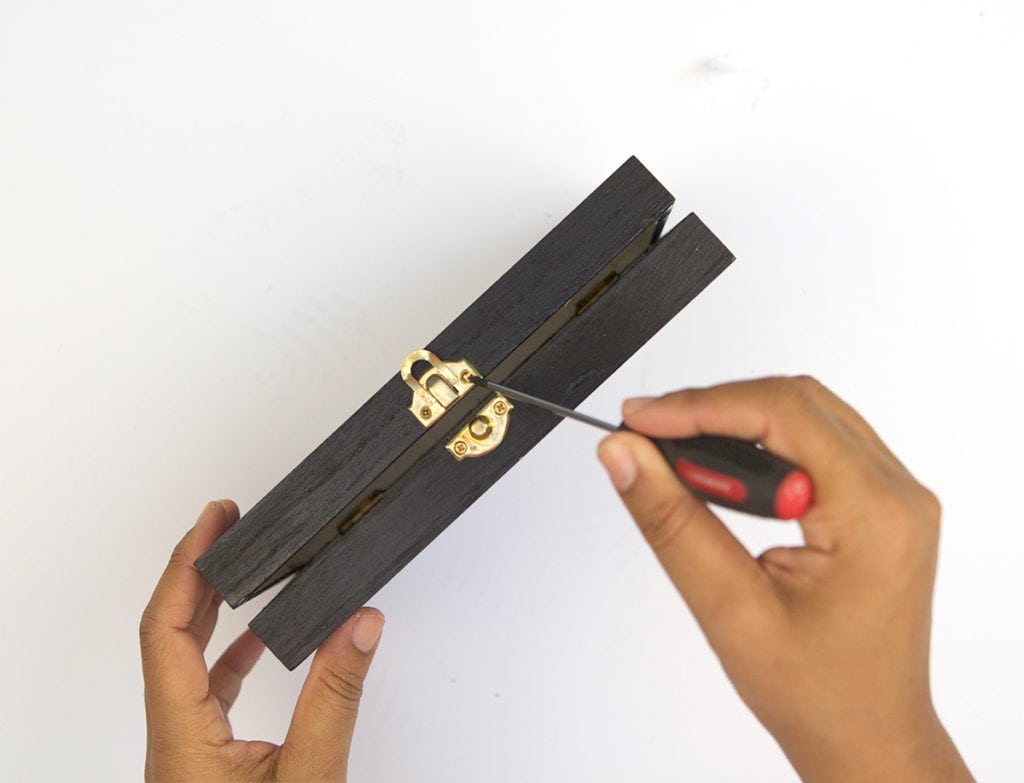 Reattach the clasp closure to the top of the lids.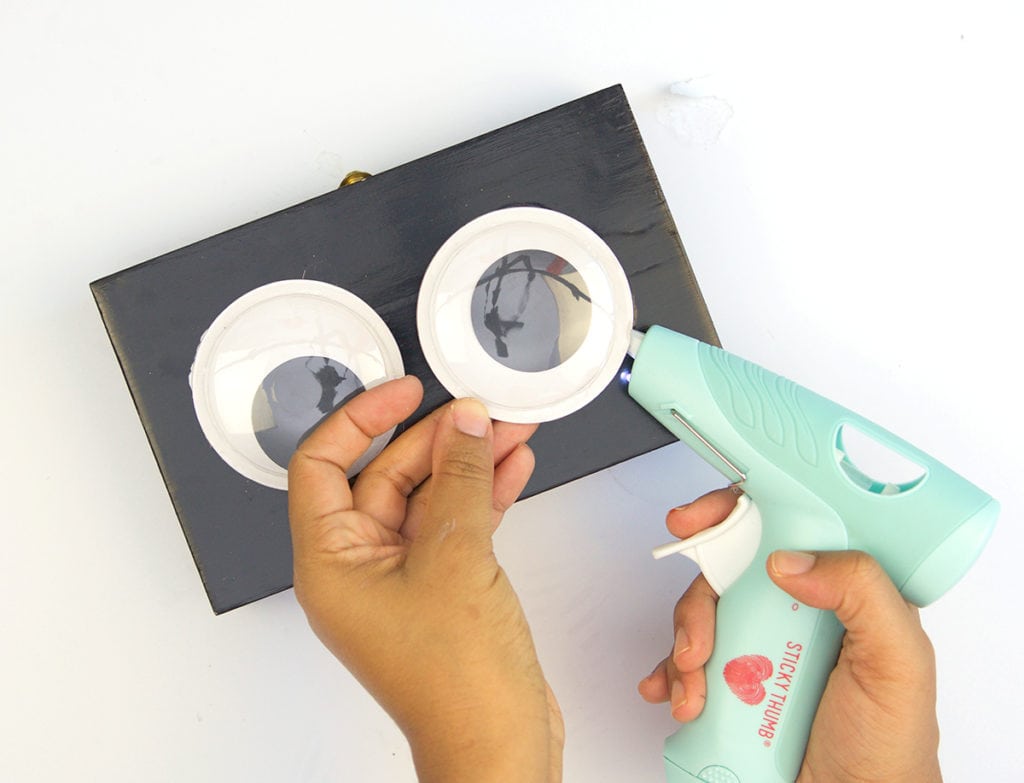 Use the hot glue gun to attach the large google eyes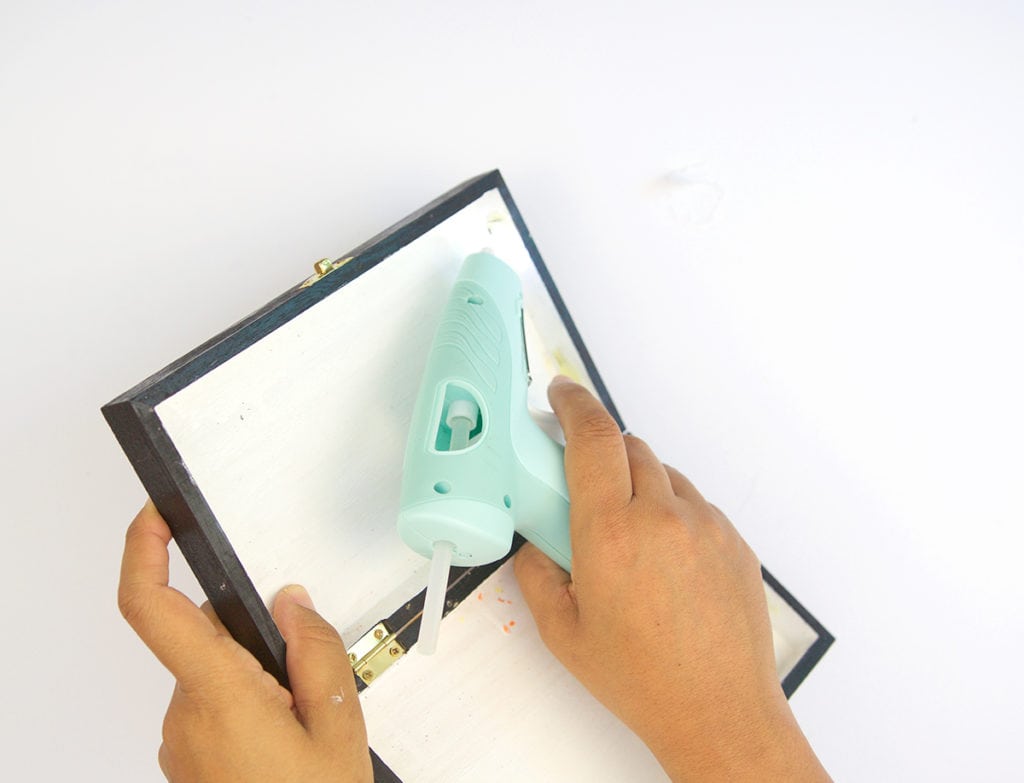 Apply a line of hot glue on the interior side of the box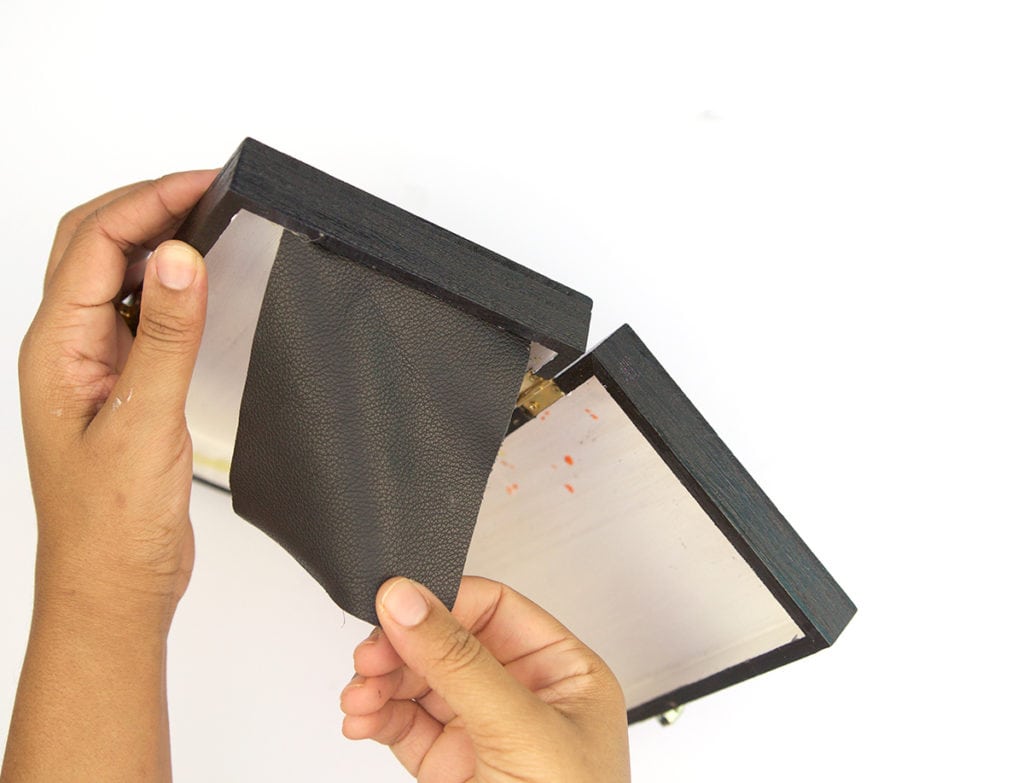 Adhere a piece of leather to the hot glue…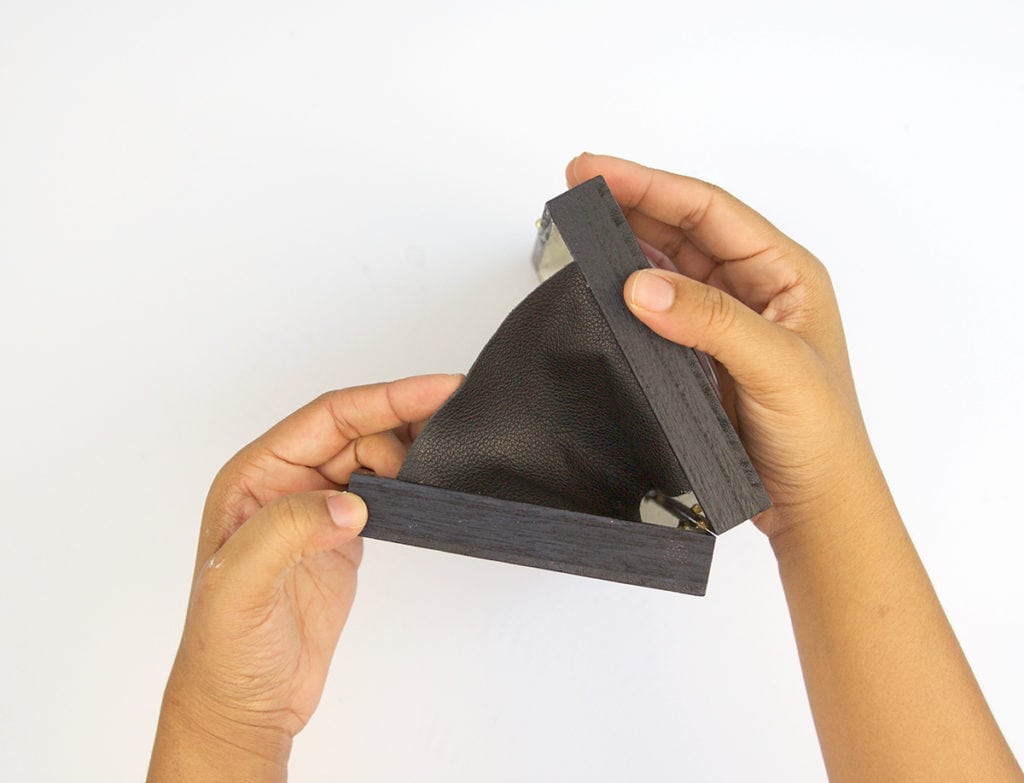 …then add a line of hot glue to the opposite side of the clutch and adhere the leather. Do this on both ends of the box clutch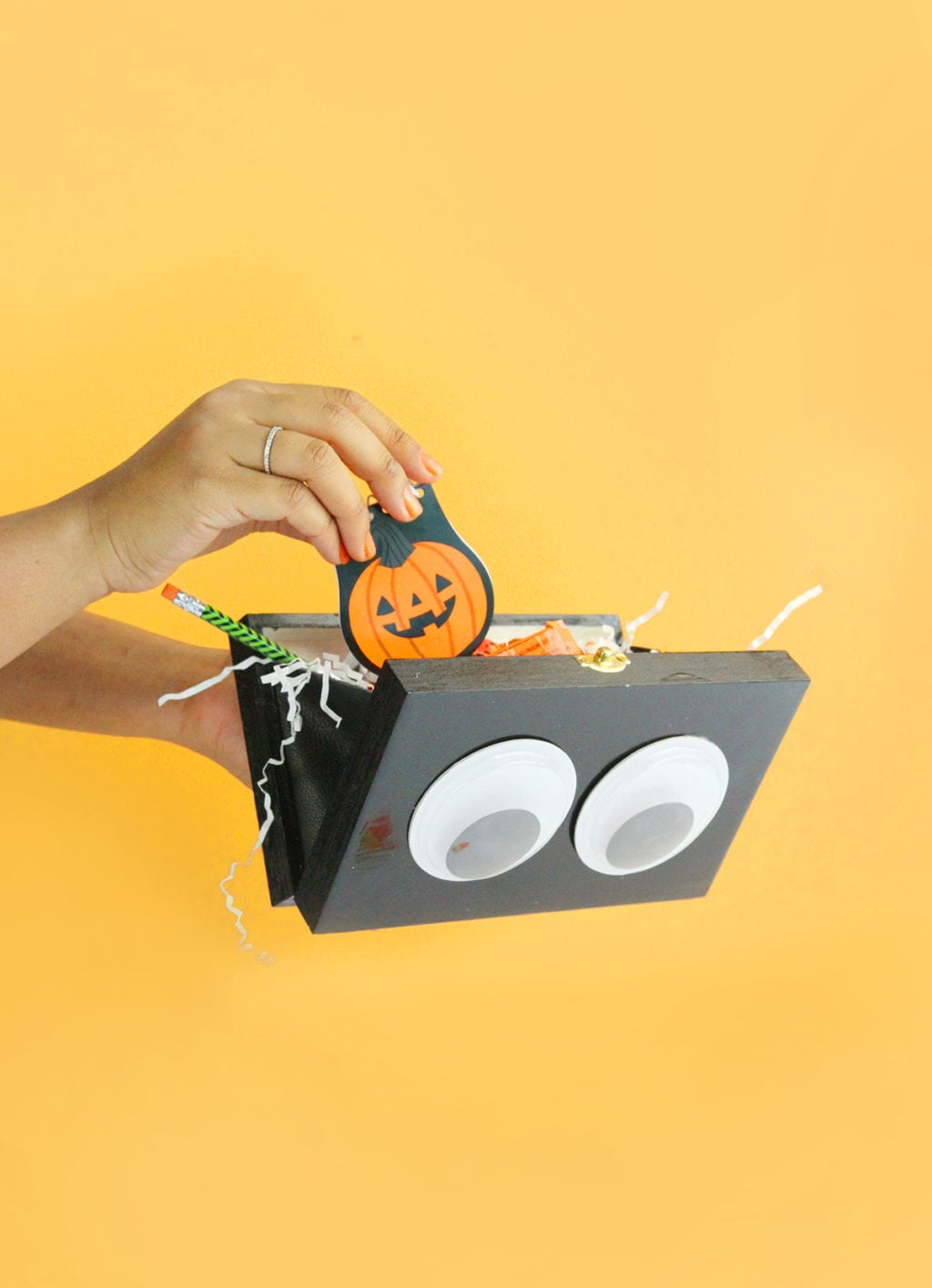 I can guarantee that all eyes will be on you when you carry this clutch! Jam it full of Halloween candy…or maybe just your wallet and cell. Either way, it's respectably roomy and rings in at about $30 to make unlike the original which will have you eating ramen for at least a month. Your blood pressure thanks you for passing on that option.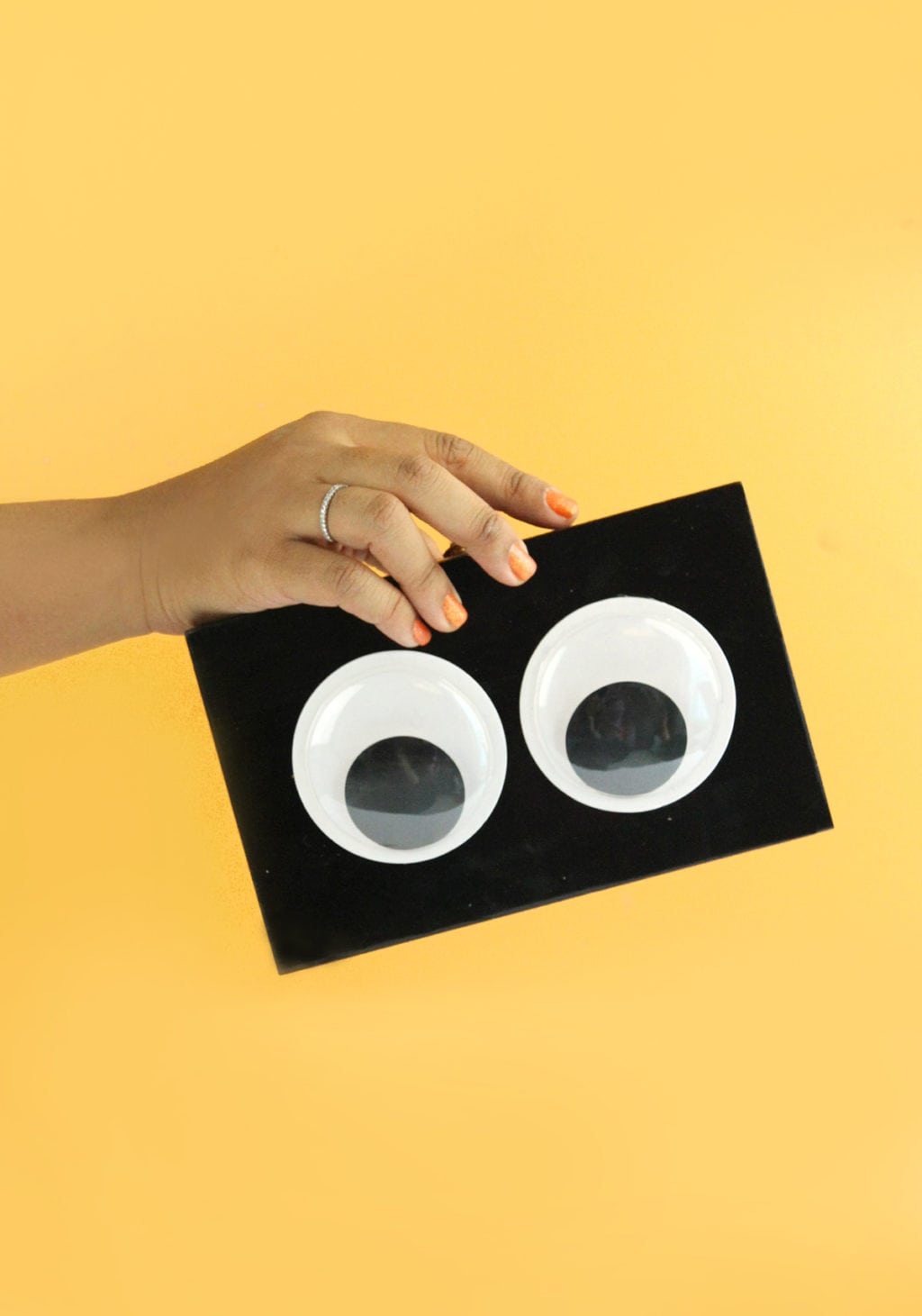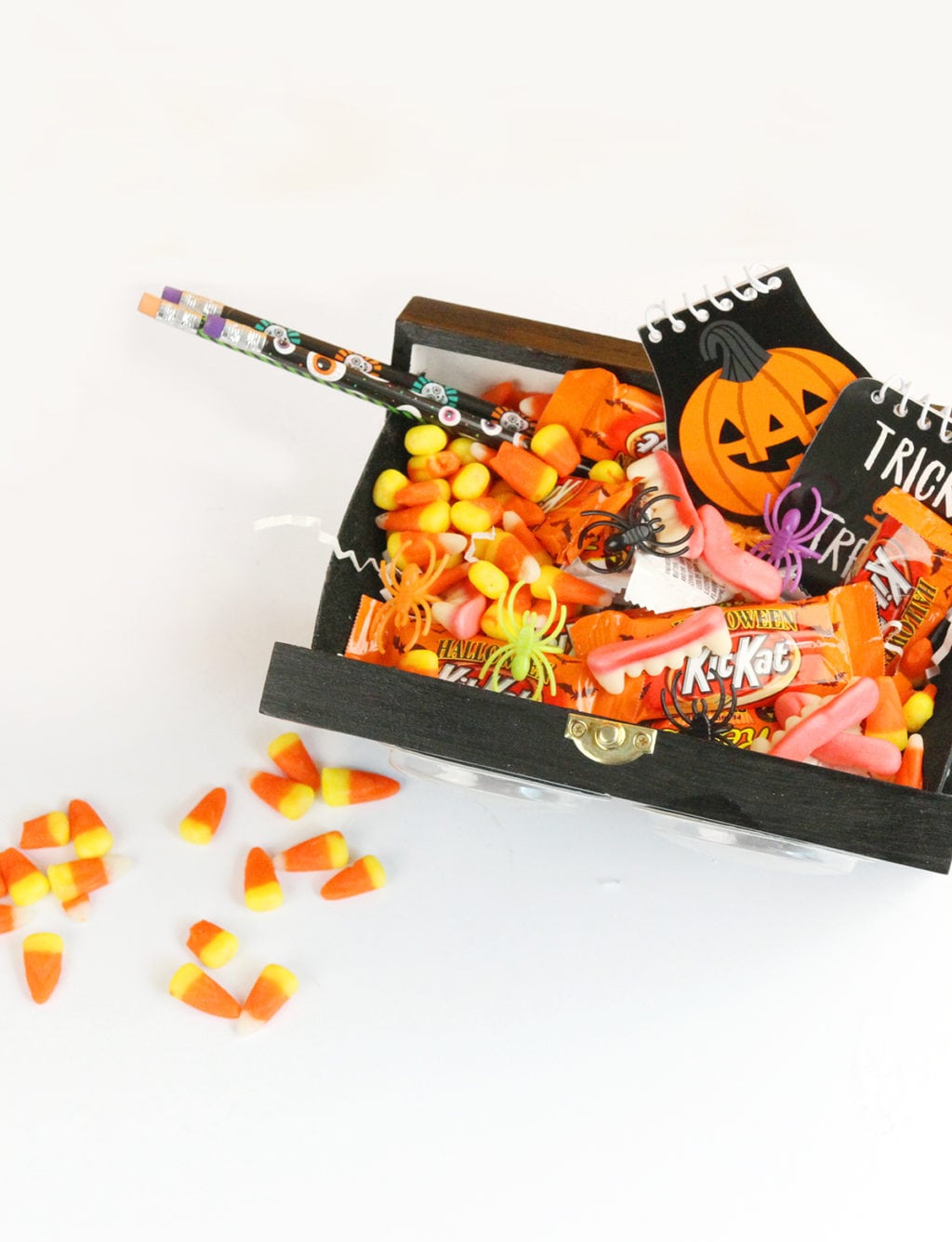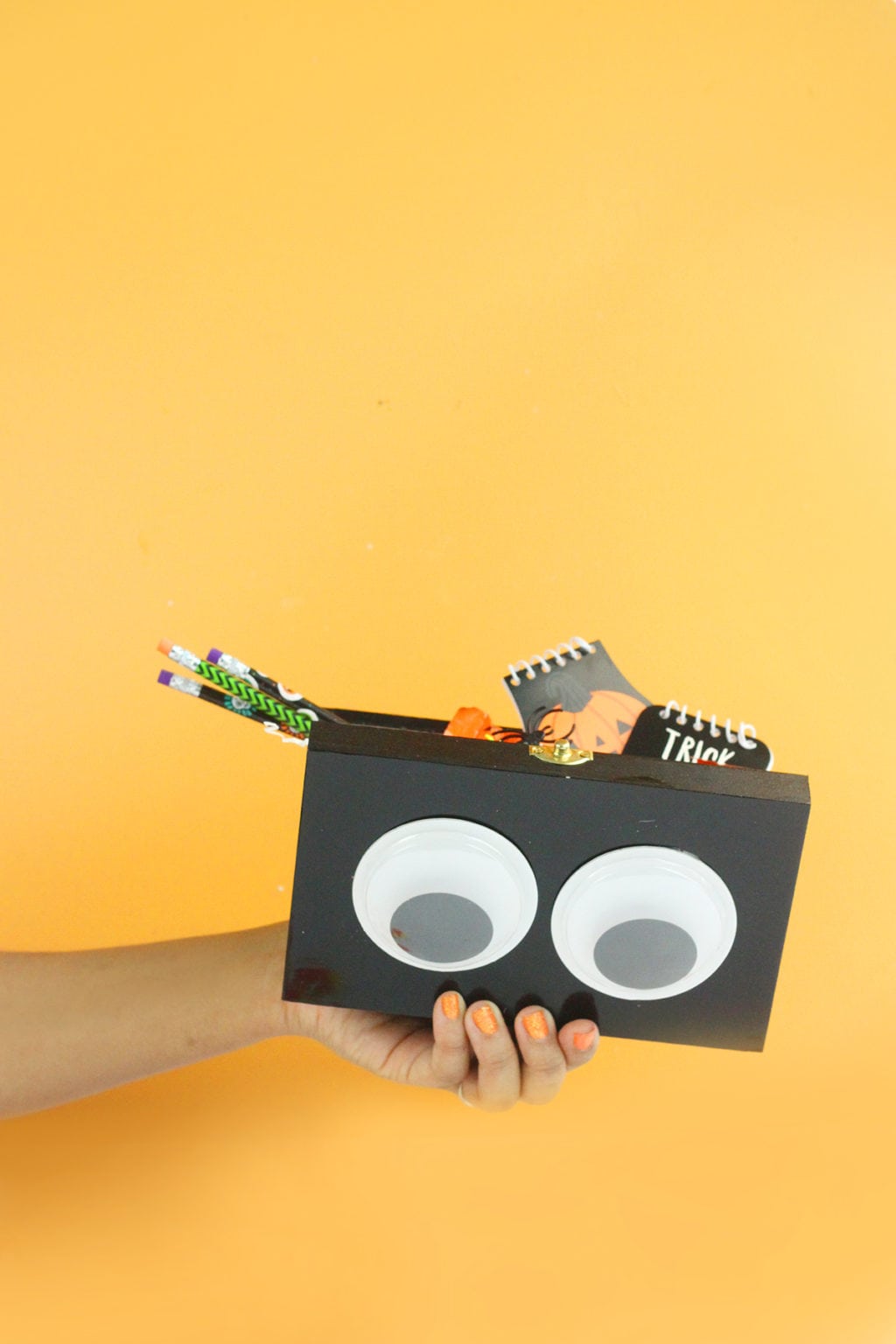 Now tell me – what's your position on googly eyes? I can't be the only one who hated them!
Styling & Photography: Amber Kemp-Gerstel & Natalie Melissa Photography