Everything should be giant. Like cupcakes. Like cheeseburgers. Like paychecks. Yep. Everything should be giant. Fact. Except for headaches. Candy bars? Those should be giant. The bigger the better. And if it's DIYable…well, that's just plain awesome.
I've taken it upon myself to craft up what might just be the biggest DIY candy ever made, because it's National Candy Month and this is how any respectable crafter celebrates such an occasion. It's easy and fun to create and makes for a pretty stellar gift. Make it for dad. Make it for a friend. Just make sure that the person loves candy. And if they don't love candy…they clearly need an intervention.
SUPPLIES:
Extra Large Gift Box like THIS one measuring 24x14x4
Aluminum foil
Gluestick
Large letters cut from silver cardstock (you can cut the letters by hand or with an electronic cutting machine like the Cricut Explore).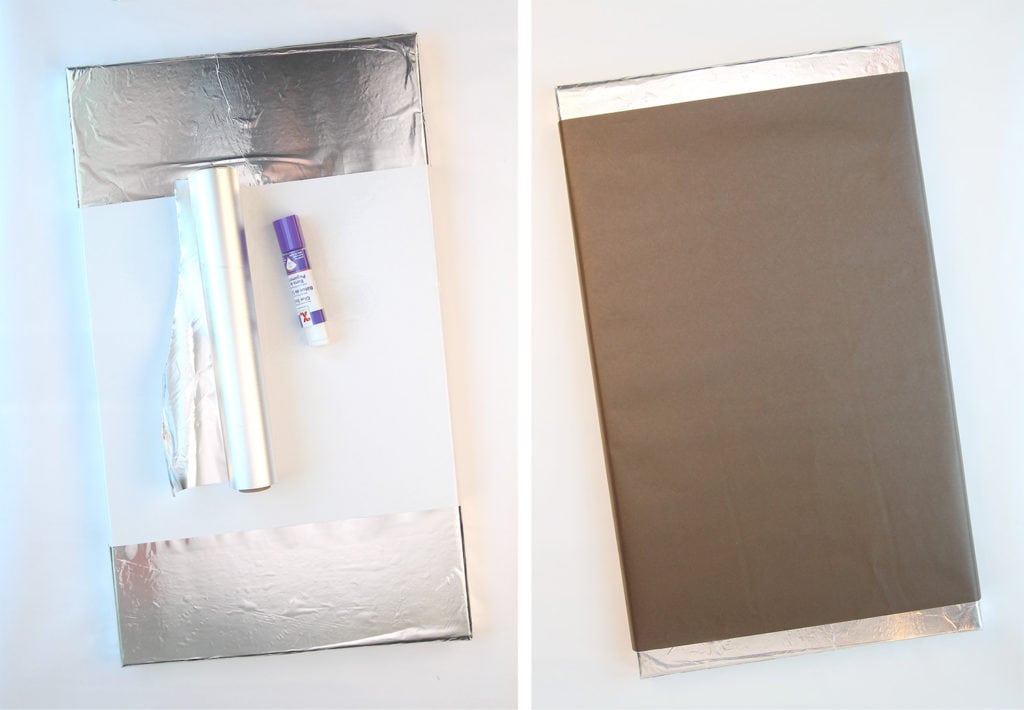 Adhere aluminum foil to the ends of the box with a glue stick. Do this for both the lid and the bottom.
Adhere brown wrapping paper to the center portion of the box. Do this for both the lid and the bottom.
Last, adhere the silver letters. (not shown above)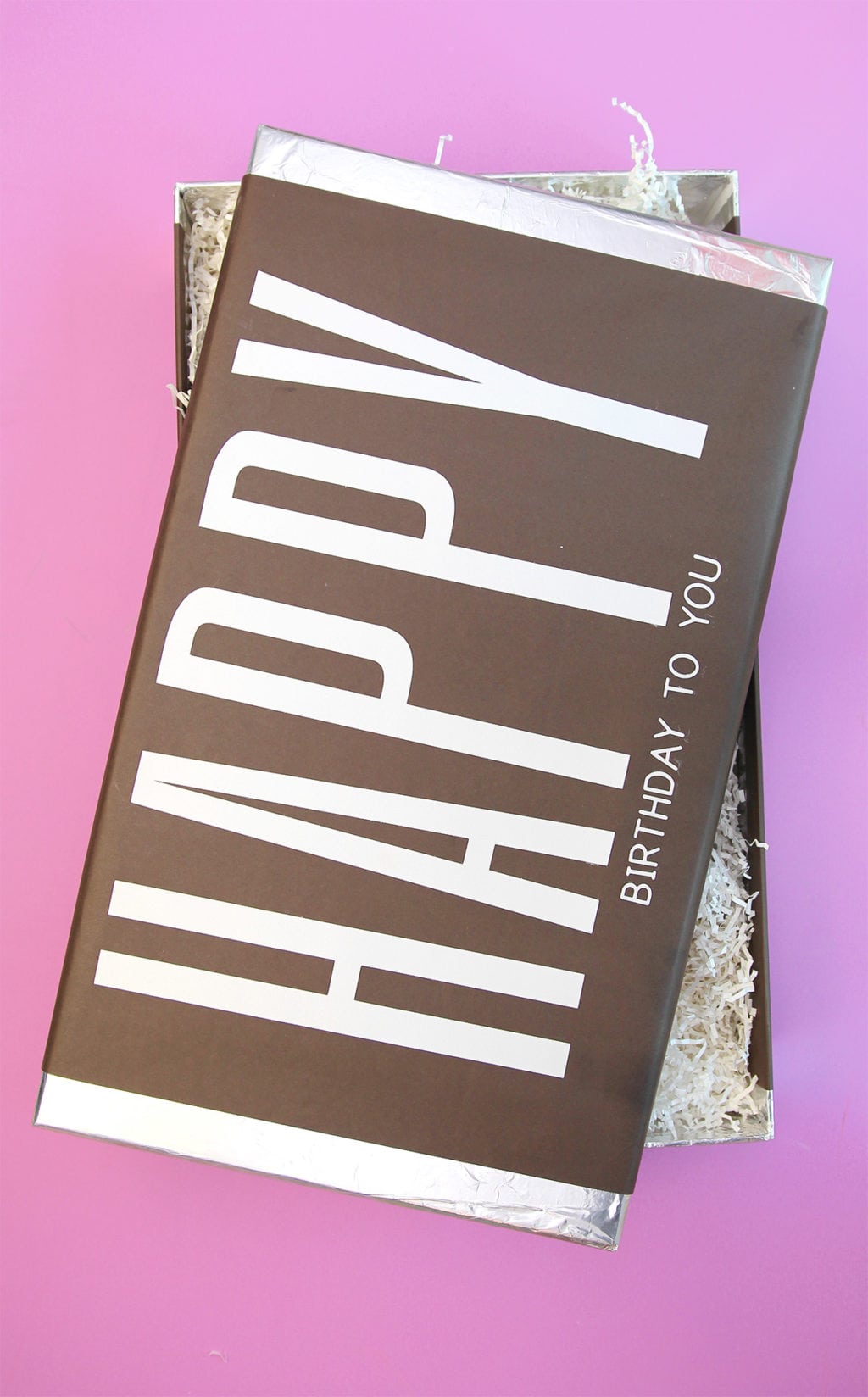 This bad boy is pretty massive, giving you more than enough room to fill 'er up with candies galore. I may or may not have gone a little buck wild in the candy aisle at Target when it came time to stuff this candy bar full of yummies. And, we may or may not have gorged our way through two bags of Reese's minis.
…and one bag of Haribo gummy bears.
…and one bag of peach rings.
Don't judge.
Each of the candy varieties went into it's own little clear Amac box and was finished off with a bright ribbon.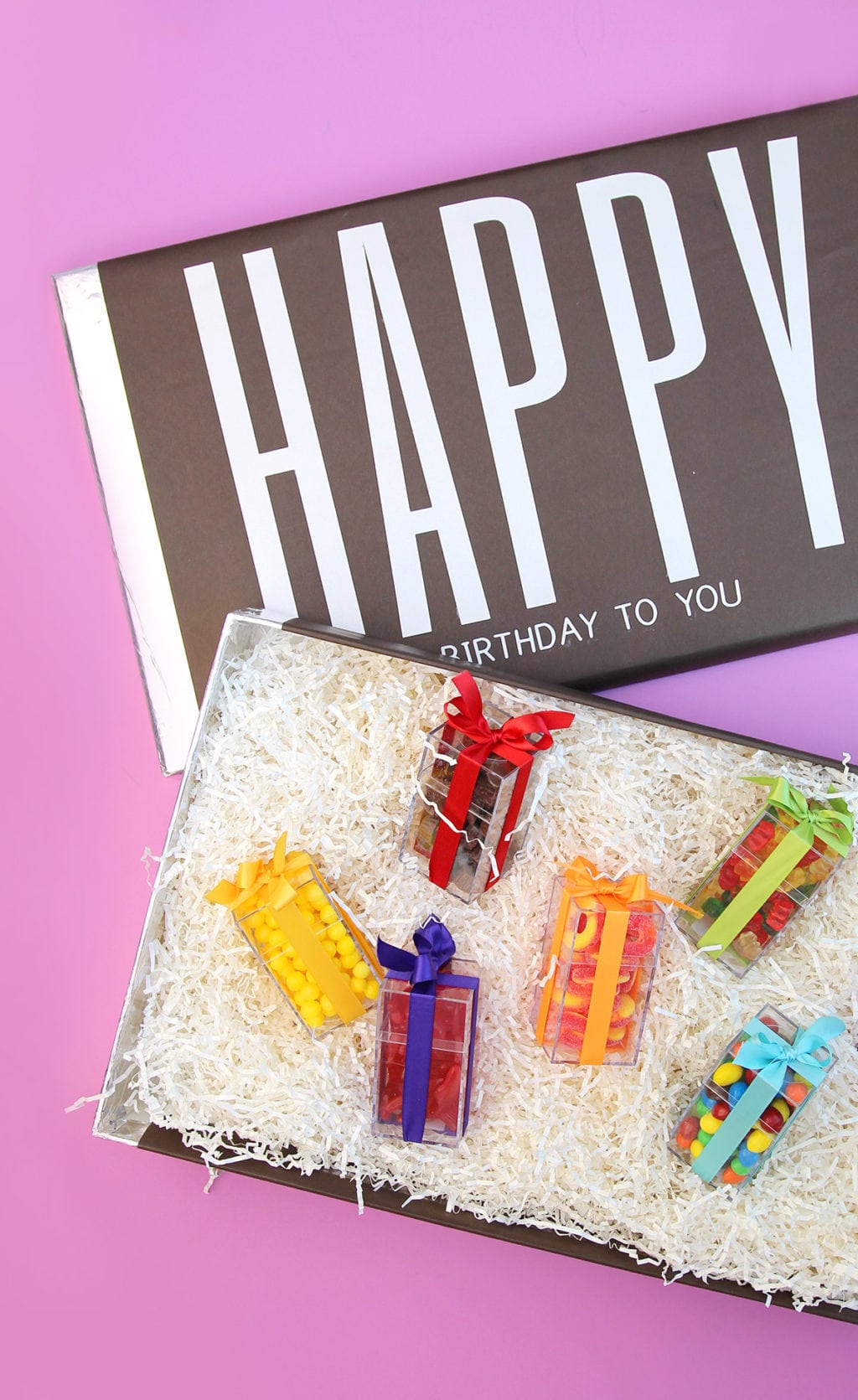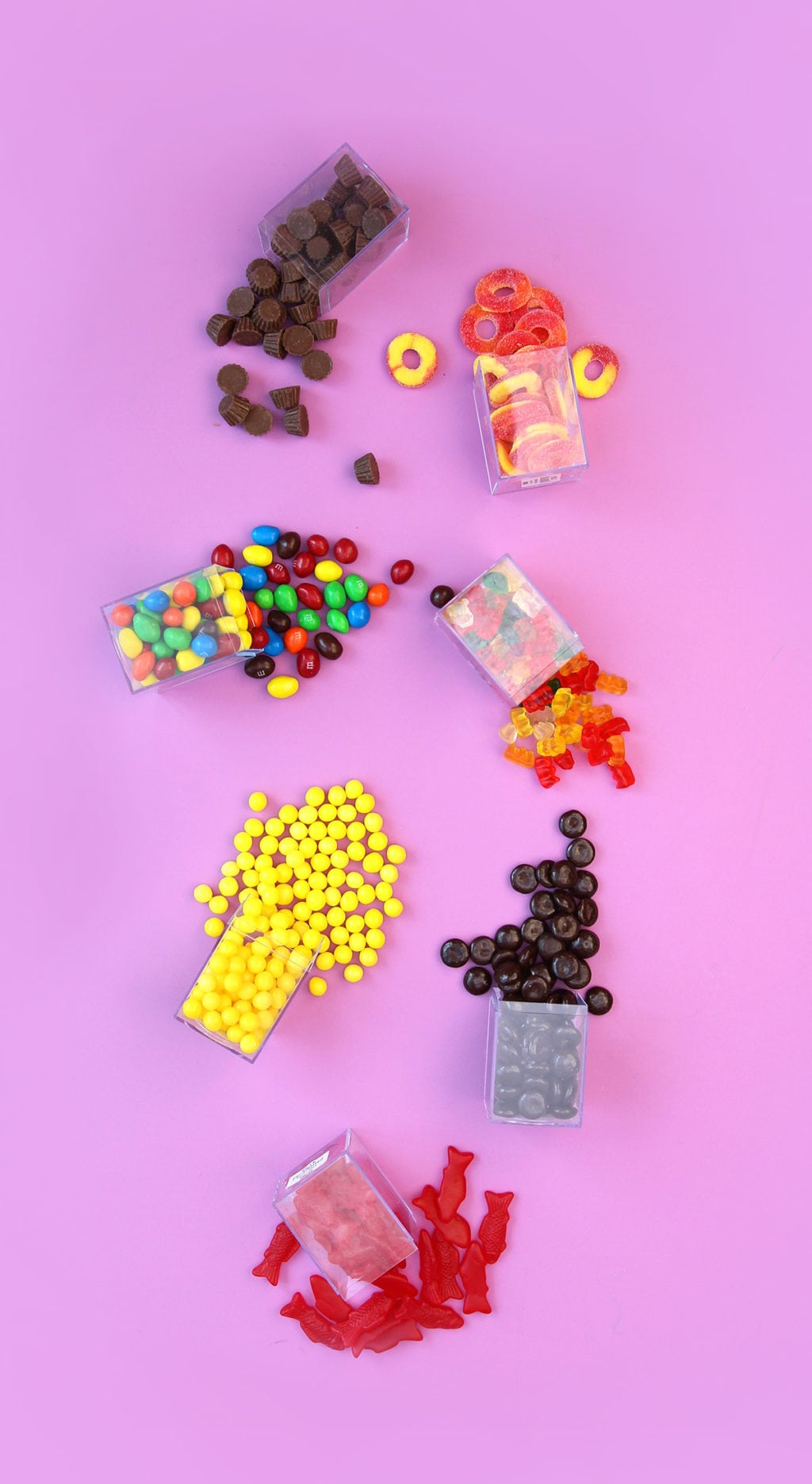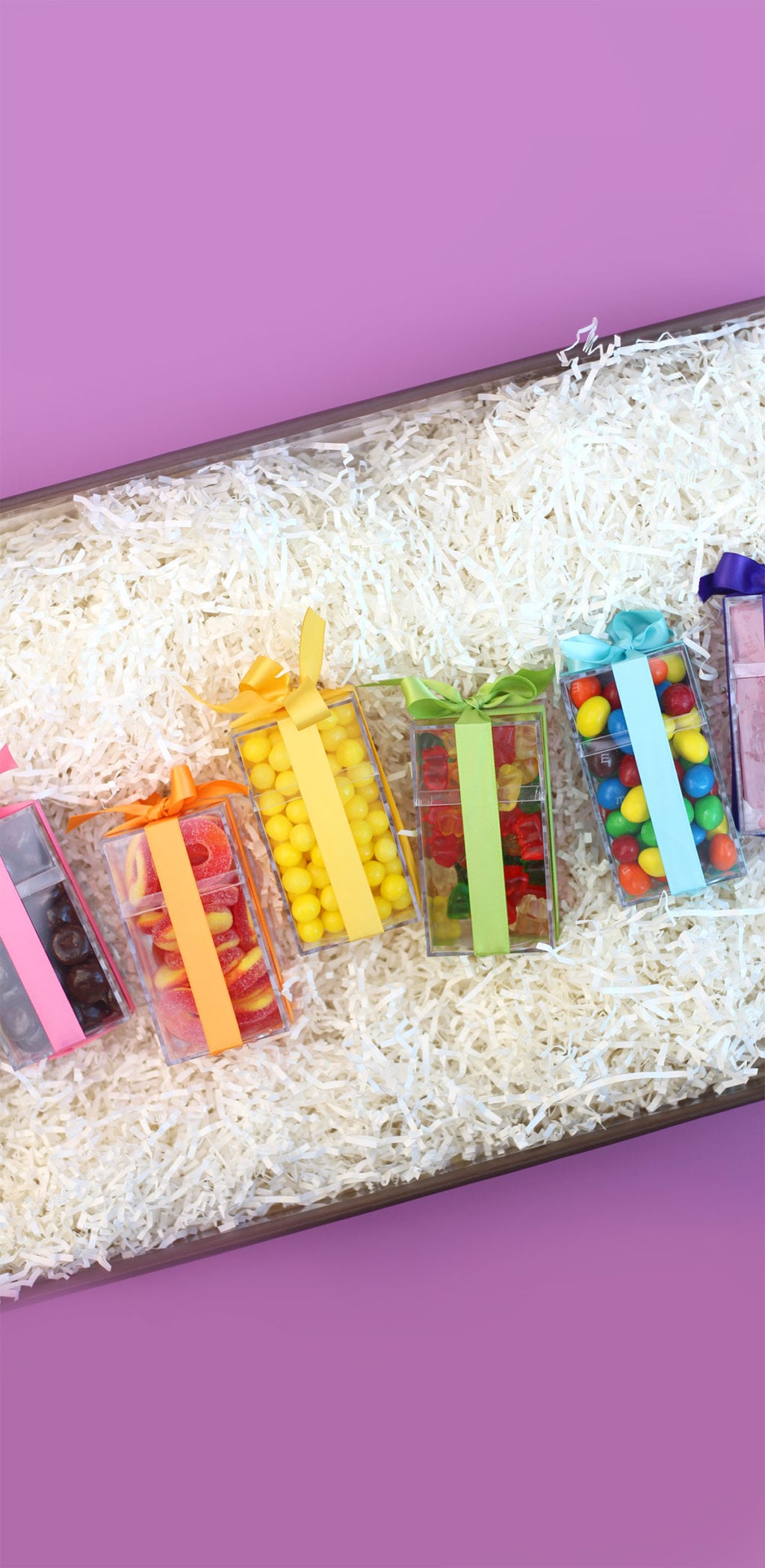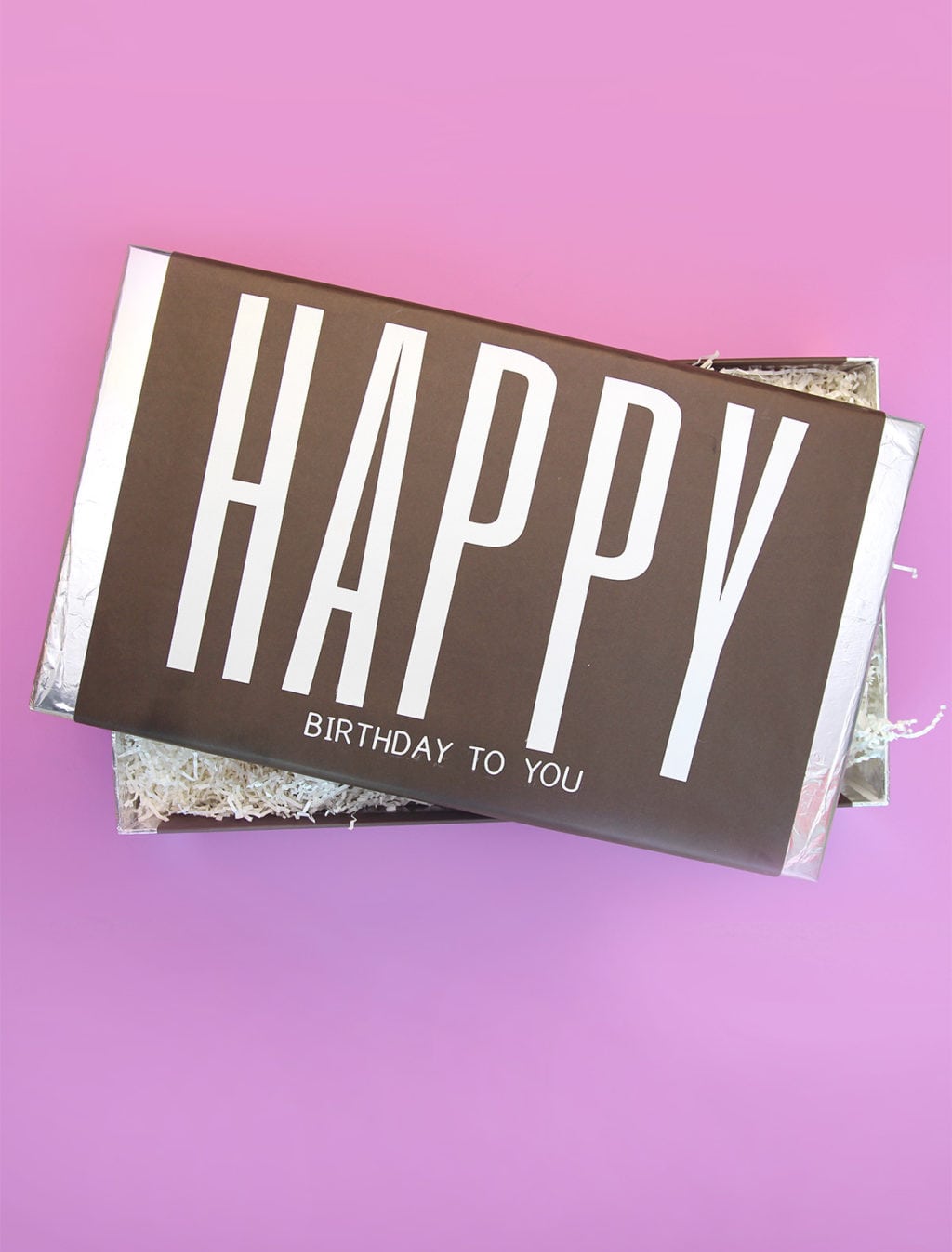 Now that I've activated your sweet tooth, get to gettin! It's time to make a giant candy bar. It's super easy to do, so make it happen!