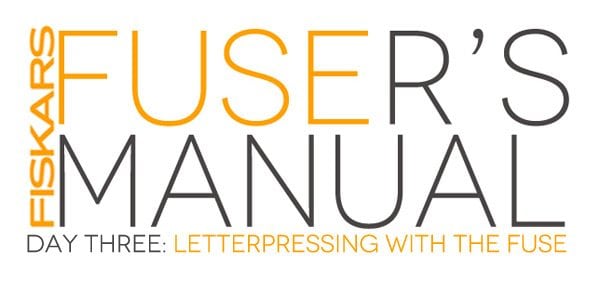 You made it to Day Three! Thanks for hanging out with me! Today is probably my favorite of the series because we get to talk about letterpress. I'm mildly obsessed with letterpress. I've been known to pick up a letterpressed card and just run my hand over it, feeling the texture of it…and now that I type that, it sounds completely creepy.
Without further adieu – let's get to the video!
[ylwm_vimeo height="400″ width="600″]59544314[/ylwm_vimeo]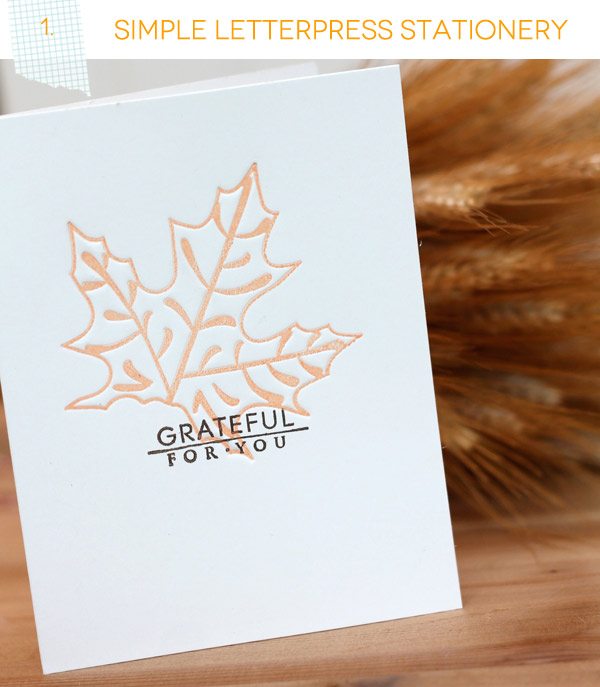 As you saw in the video, it was incredibly easy to create this card design using the Fuse. To me, letterpress is all about adding intricate detail to simple designs. I think this card captures that pretty well.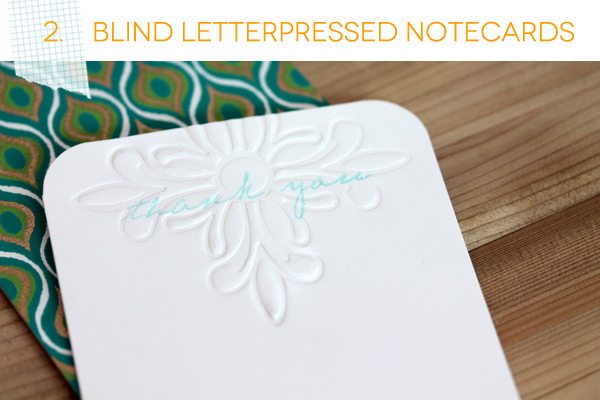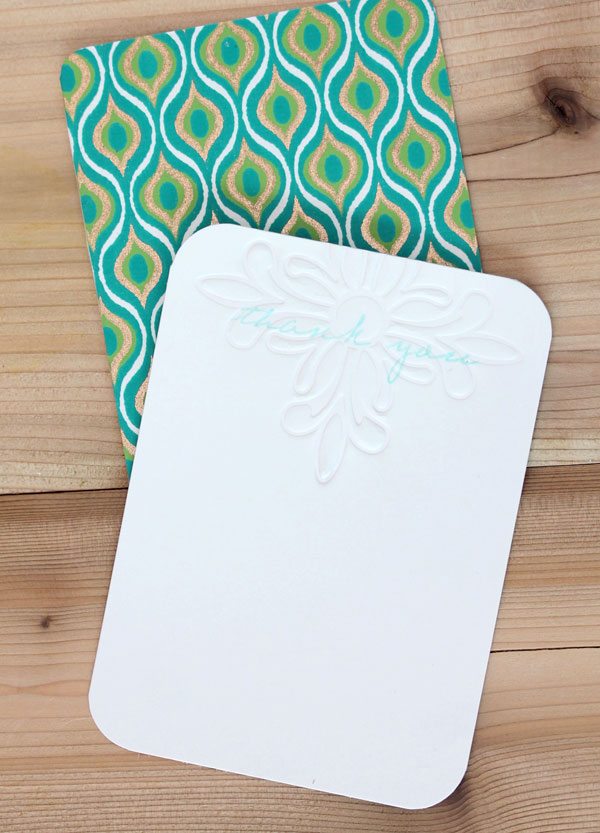 Ahh..the lazy girl's solution to letterpressing…and therefore…it is perfect for me! Blind letterpressing is so beautiful and incredibly simple with the Fuse. No ink. No mess. Just paper and the letterpress plate. So simple and the results are stunning. For this flat
notecard, I added wrapping paper to the back to add character to the otherwise simple design.
SUPPLIES
Fiskars Element Medium Design Set  | Papertrey Ink Inside & Out Thank You Stamp Set | Wrapping Paper from Paper-Source.com (not available online)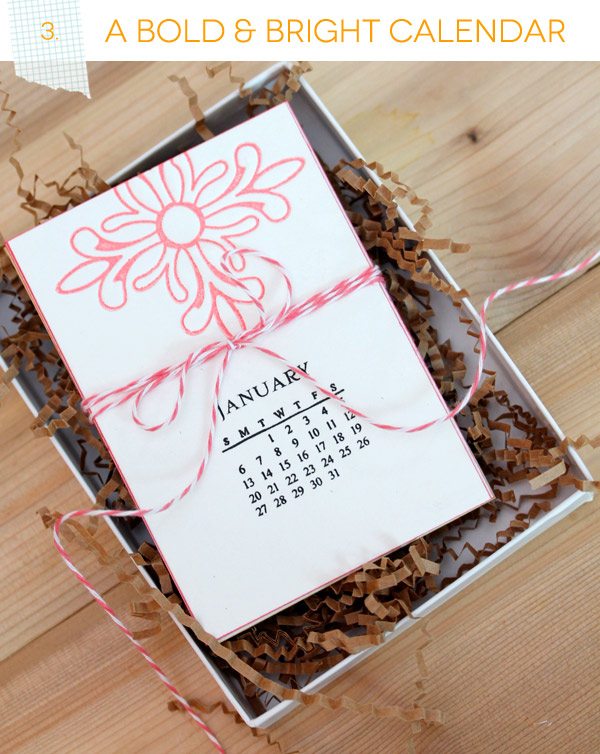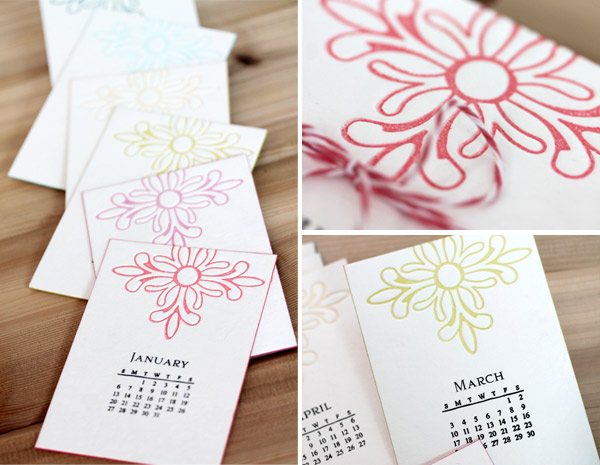 SUPPLIES
Fiskars Element Medium Design Set | Lifestyle Crafts Letterpress Paper | Close to My Heart Calendar Set (retired)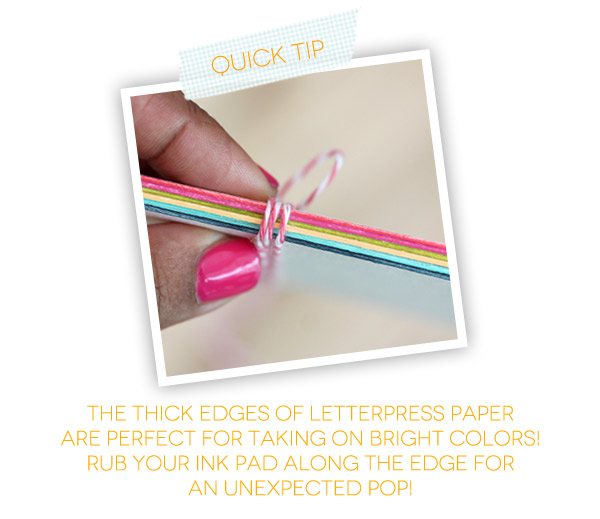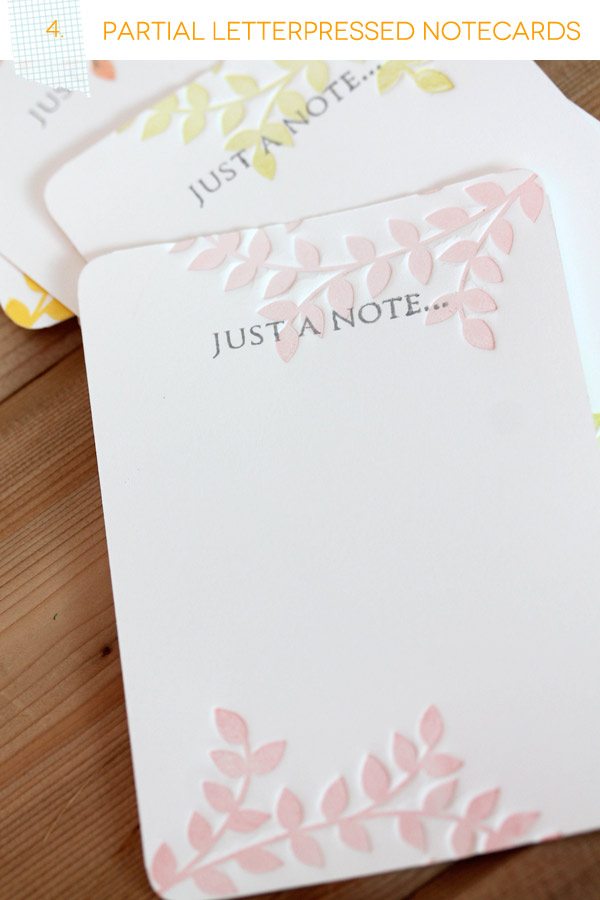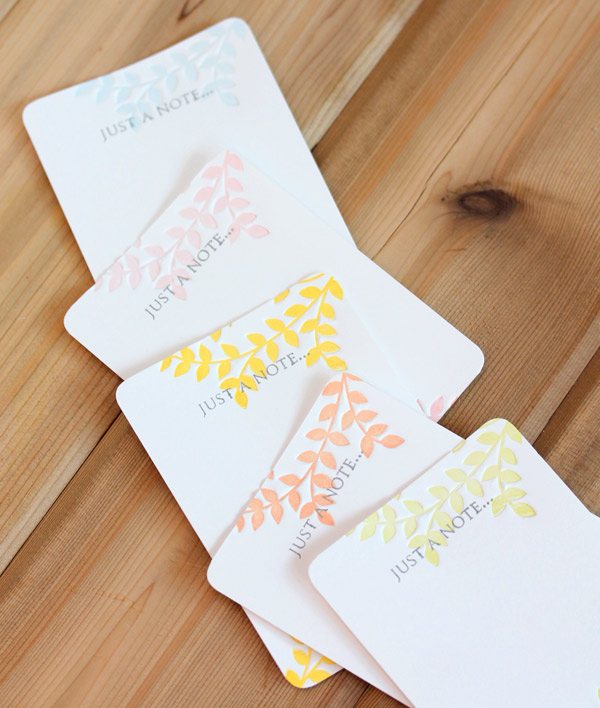 Of all the sets available, the leaf impression plate is my fave! It's perfectly my style and I found tons of uses for it. On this card, I letterpressed the top and bottom of a 4bar notecard to create this set of springtime stationery. By letting the design hang off the edge of the paper, I achieved a partial impression of the image.
SUPPLIES
Fiskars Circle Medium Design Set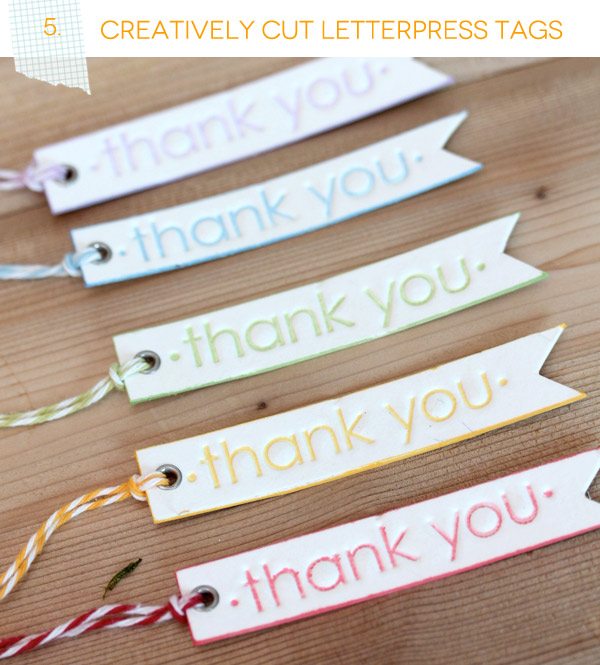 My hope is that Fiskars will add more contemporary motifs to their line of letterpress plates. I'm also hoping to see them roll out some individual sentiments. Until then, I came up with a creative way to make tags by simply trimming around the sentiment. I used one of the plates that is included in the starter kit. After running it through the machine to get the impression, I trimmed around the sentiment to create cute little banner tags!


If you are interested in growing your blog or reaching out to sponsors or companies, Altitude Summit is offering a great class this Thursday, February 14 at 11am PST. The class is called "Tough Love: What Brands Really Think About Your Blog." It is taught by Natalie Bowman of Bing and she is fantastic! I'll be taking the class for a second time to refresh my memory. OH …and did I mention…it's FREE! Go sign up and we can spend some time learning together!