My first paper crafting collection was called Wild Card, and you loved it! Well, we've done it again and we've done it better! Write at Home is the second paper collection to hit stores and it's available now at select JOANN stores and online!
Write at Home is a colorful collection featuring images of everyday life illustrated with quirk and humor. I wanted this collection to be incredibly functional for everyone – whether you're a beginner or a pro-crafter! Keep scrolling to see all the pieces of Write at Home, then head to your local JOANN store to grab it! You may want to call first to be sure they have it in store!
THE PROJECT PAD
The Project Pad is the flagship product of this collection! It includes a ton of useable elements that will keep you crafting for hours! At the front of the project pad, you'll fine two full pages of stickers that include alphabets, envelope wraps and more! Inside the project pad, you'll find patterned paper along with perforated ephemera sheets that includes shaped cards like that adorable piece of toast with bacon and eggs on top!! Just pop out the card and start decorating with all the other perforated pieces!
At the back of the Project Pad is an envelope template that you can trace and cut out to create custom envelopes!!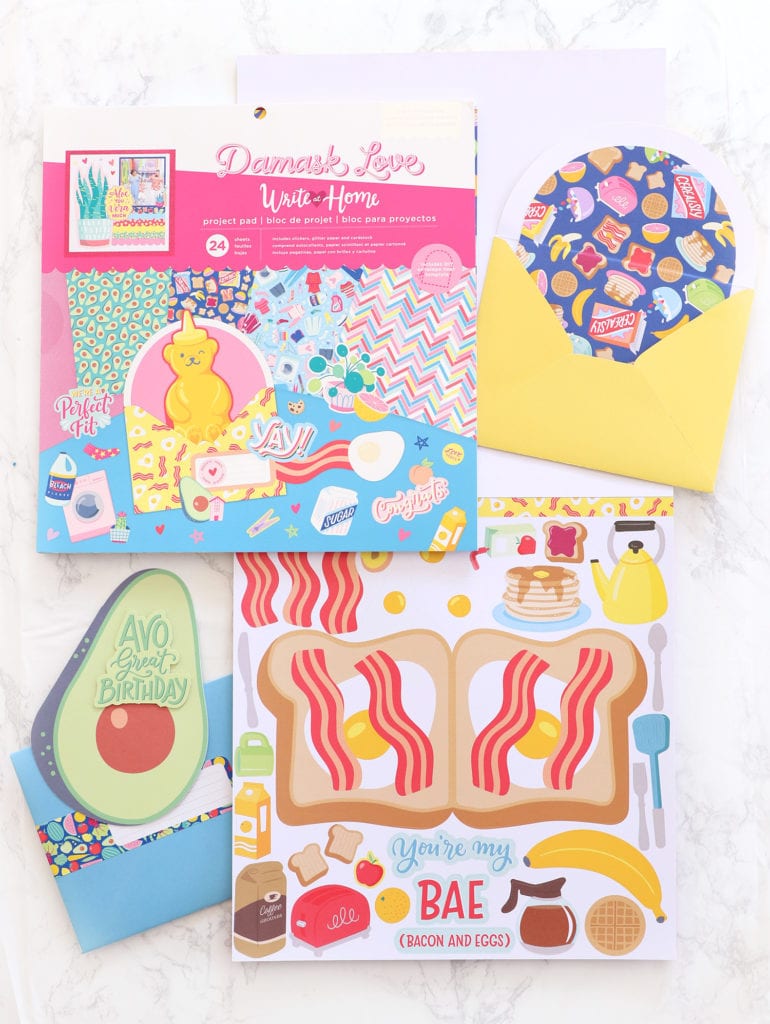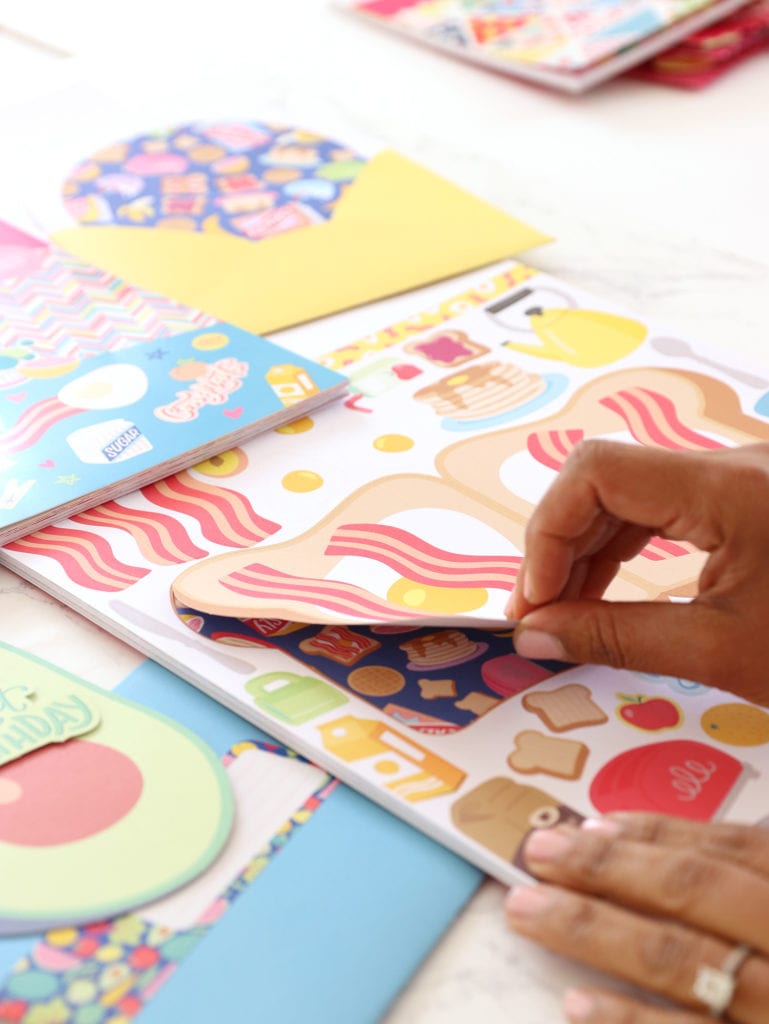 THE PAPER PAD
Write at Home includes a 6×8 paper pad. It's the perfect size for smaller projects and there are several patterns that you can only find in this pad. At the back of the paper pad, you'll find recipe cards as well as an envelope liner template! That means you can easily create liners for the envelope you made using the envelope template using the Project Pad!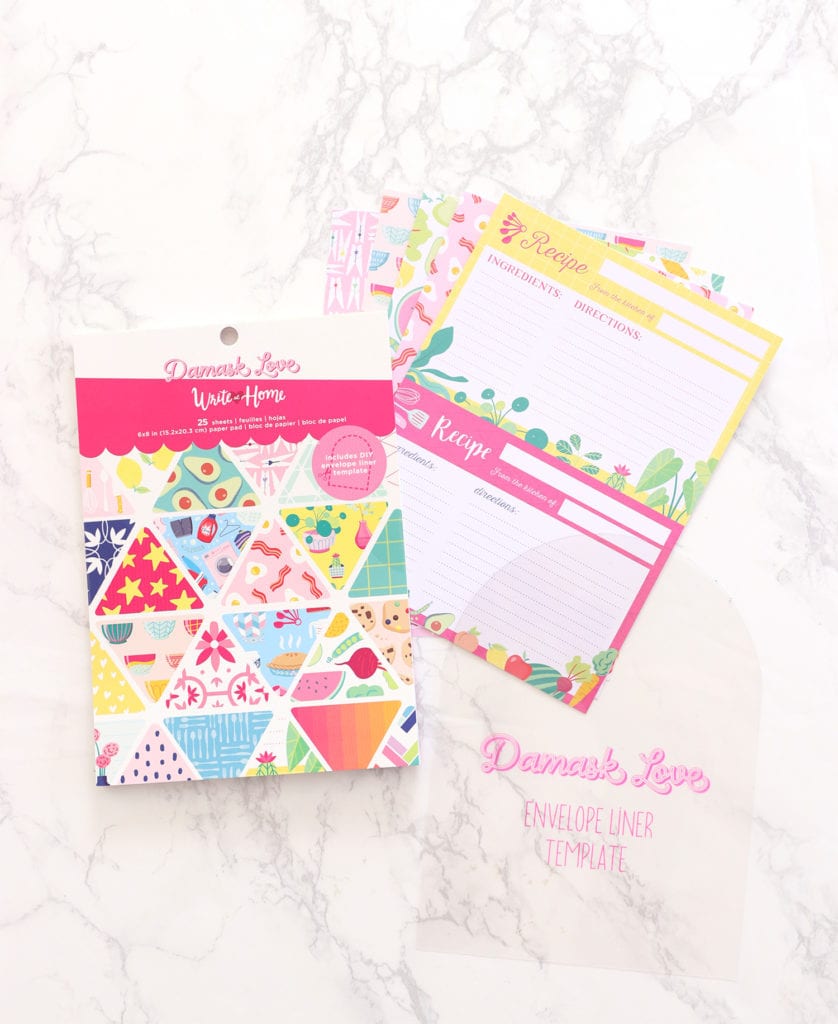 WASHI TAPE, EPHEMERA AND MORE
Of course you'll need a few yummies to add flair to your paper projects! Write at Home has it all! The washi tape is adorable – I love those socks!! We've also included lots of stickers, ephemera and even some mini clothes pins!!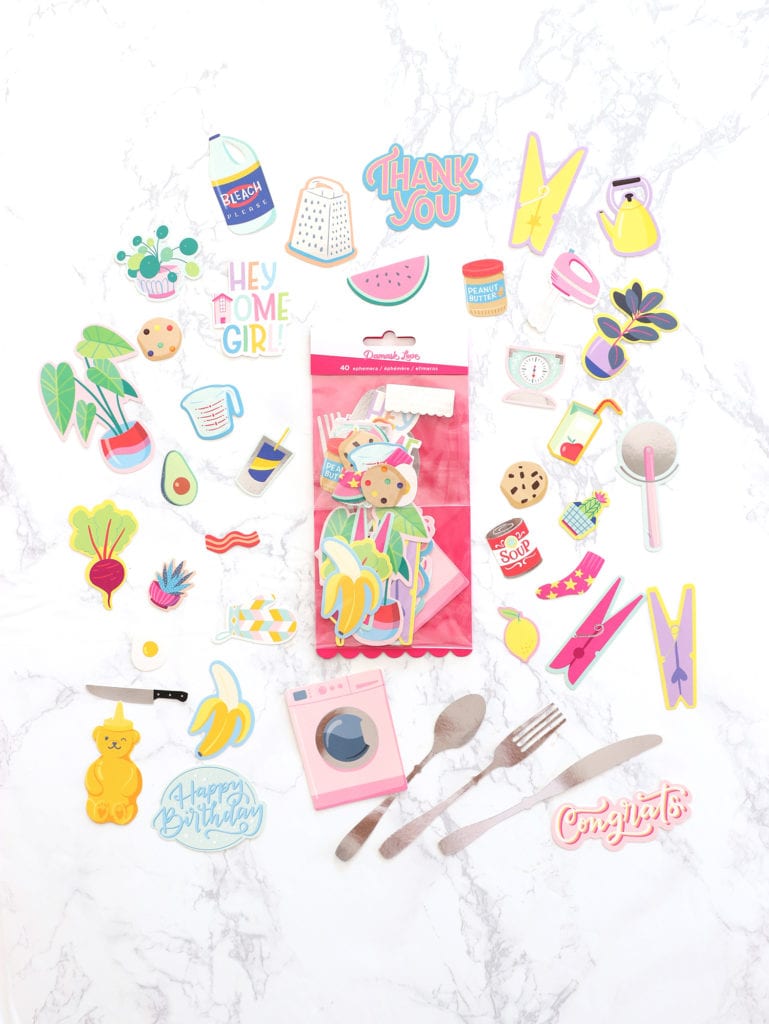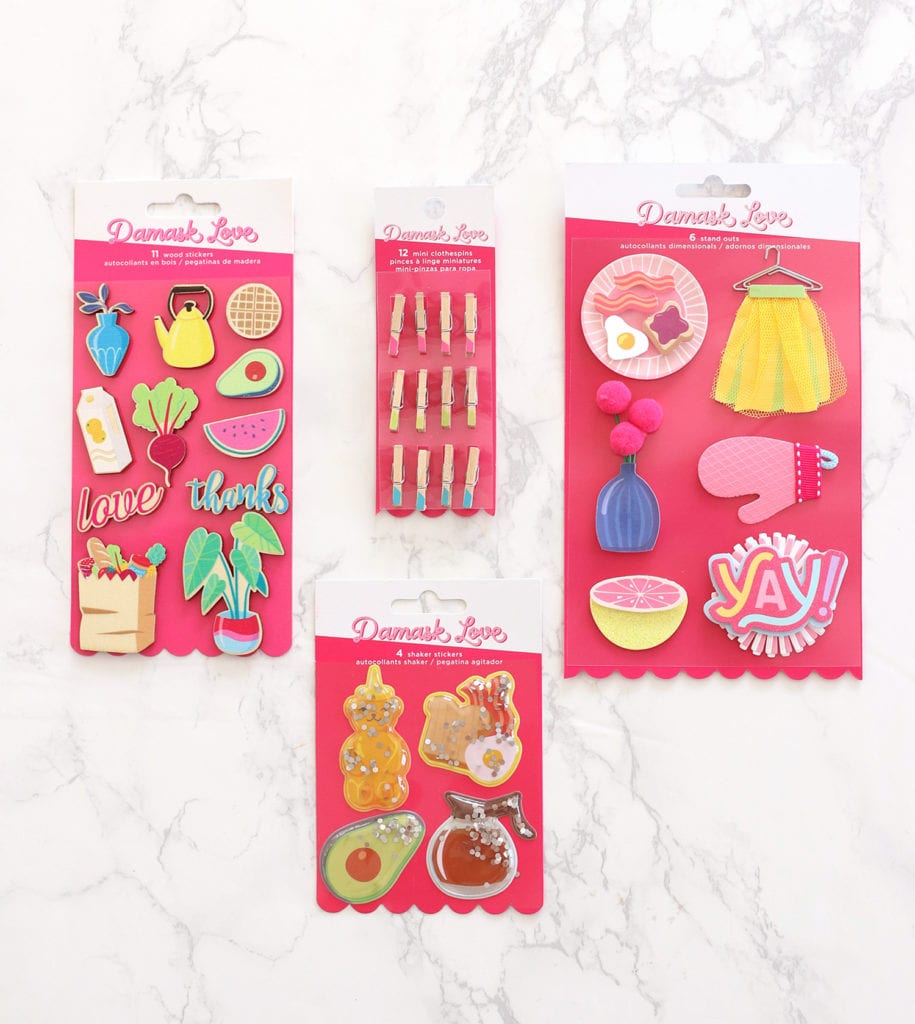 OPEN STOCK PAPERS
Any respectable crafter knows that you need to buy things in multiples. This way you never run out! The Write at Home Open Stock papers are sold in single sheets so you can buy lots of your favorite patterns!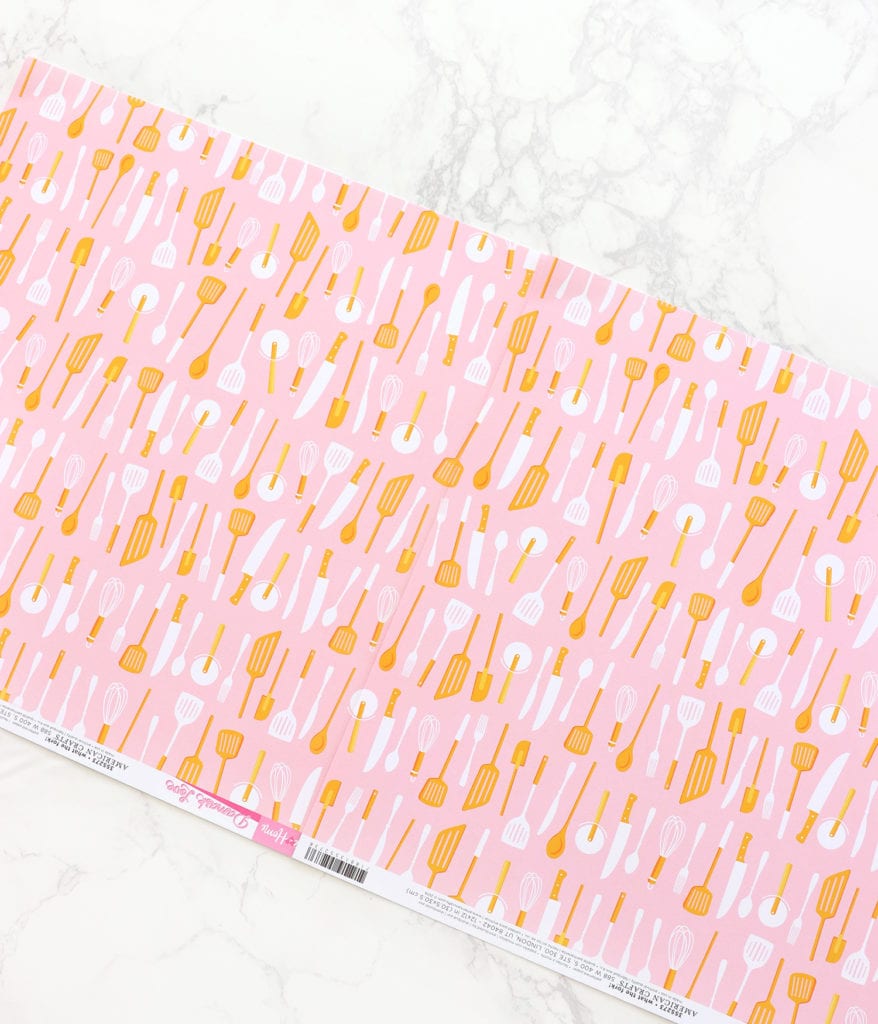 DON'T FORGET! ALL DAMASK LOVE PATTERNED PAPER IS SEAMLESS AND CAN BE CONNECTED END TO END TO CREATE LARGER SIZED PROJECTS!