We've celebrated Christmas. We've partied for Valentine's Day. We've entertained guests….all with the same elfa cart! Now it's time to end this series with a cart that is a must have for every single one of you reading this blog! Ladies and jellyfish, it's an elfa Craft Room Cart that will make all your creative dreams come true. Unless your creative dreams include macrame with Ryan Gosling, because in that case I ain't got nothin' for ya.
If space is a commodity in your home, then you probably don't have an entire room dedicated to your crafting supplies. Maybe you have a corner of a room, or a shelf in a closet …or maybe you're storing baker's twine under the bathroom sink. Hey, I'm not here to judge. I'm here to help. With just a teeny bit of space, you can have your own little crafty wonderland on wheels.
The elfa 10 -runner frame gives you a boatload of space for storing big tools and little tools all in one place. There's room for stacks of patterned paper and little nooks for your scissors, paper punches, tags and bags. I've outfitted this cart with everything you need to craft your little heart out…sans Ryan Gosling. Like I said, when it comes to that, I ain't got nothin' for ya.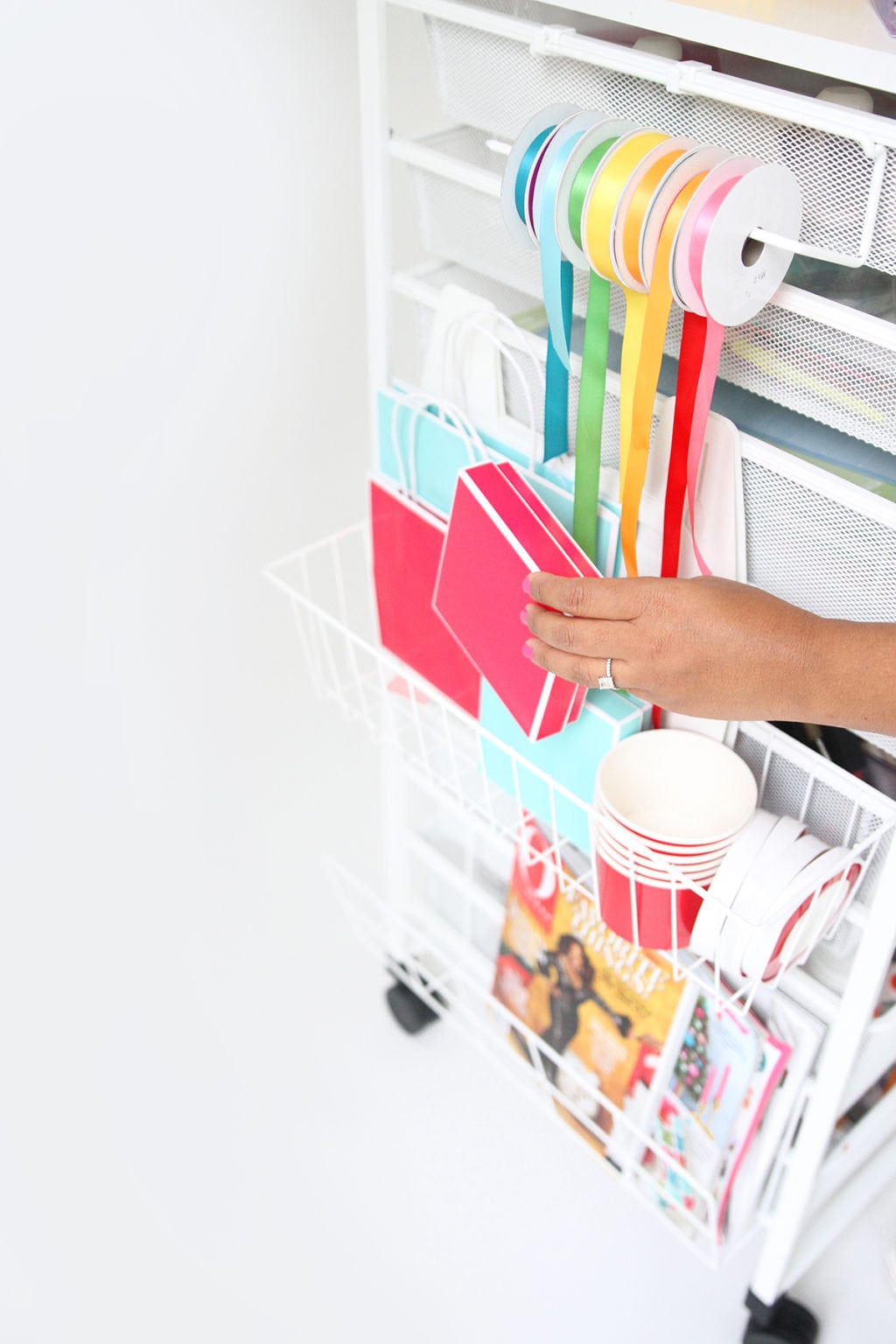 Before we dive into the guts of this craft room cart, take a gander all the goods you can stash on the side by using the Accessory File Rack, Accessory Basket and Ribbon Dispenser. I love using the Accessory File for my favorite crafty books and magazines and the Accessory Basket works wonders for corraling all your gift bags, boxes and treat containers.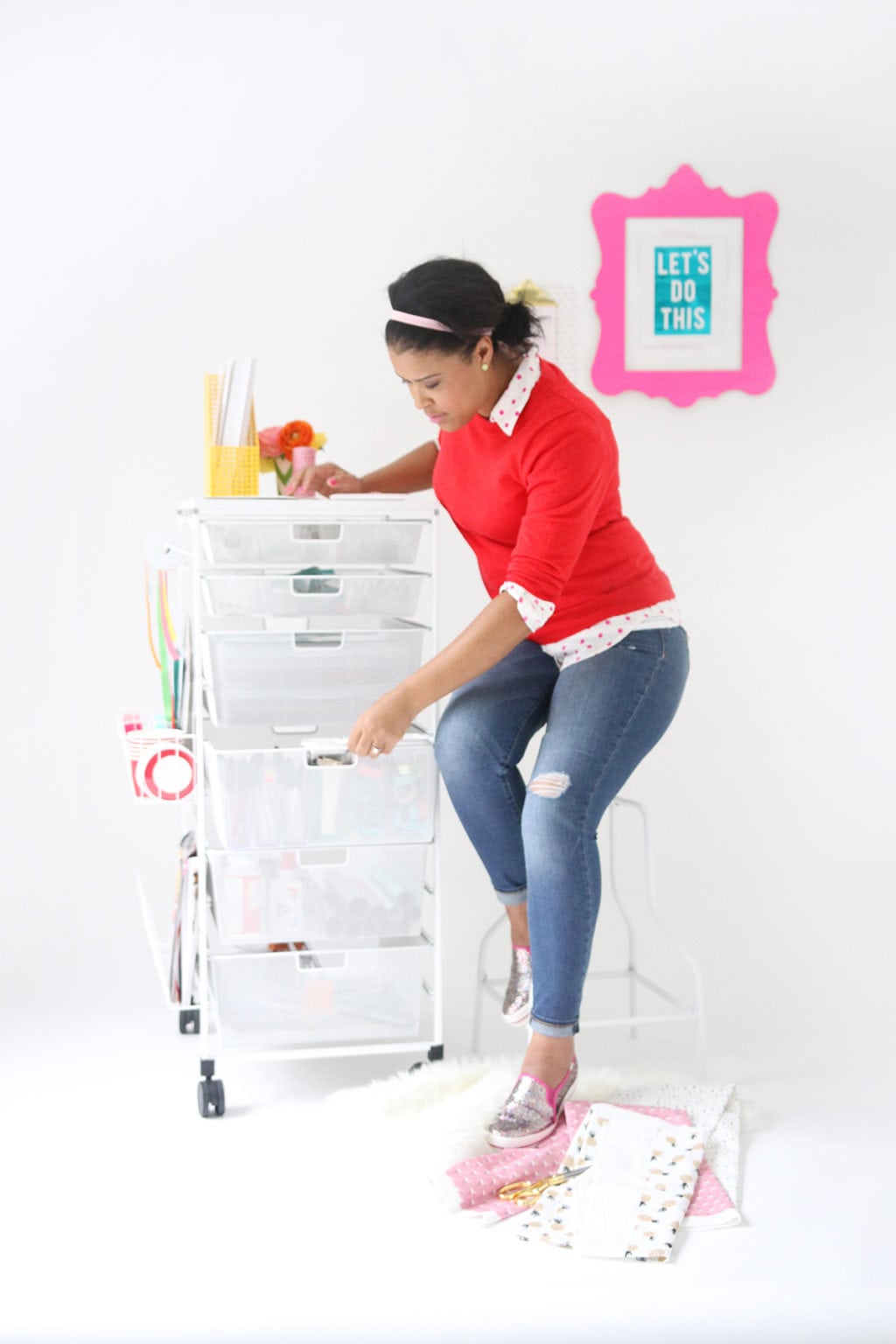 Now what's inside?!?! Each drawer of this elfa craft room cart is incredibly spacious so you have fill it to the gills with all those supplies you've been hoarding. I divided mine in to neat sections of paper, card making supplies, basic tools, specialty tools as well as one drawer for some miscellaneous goods like paints, twine, markers, leather, washi and paint brushes.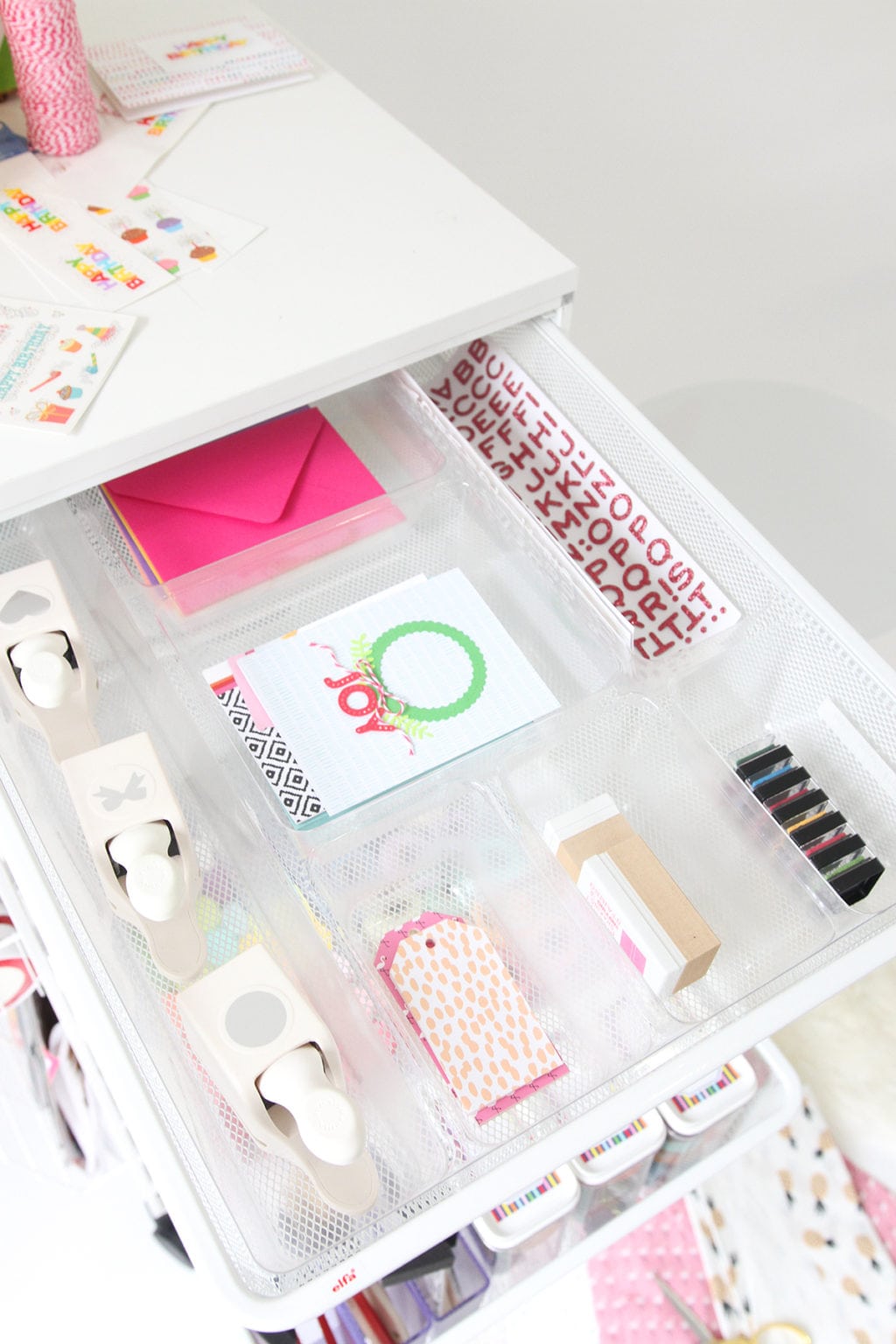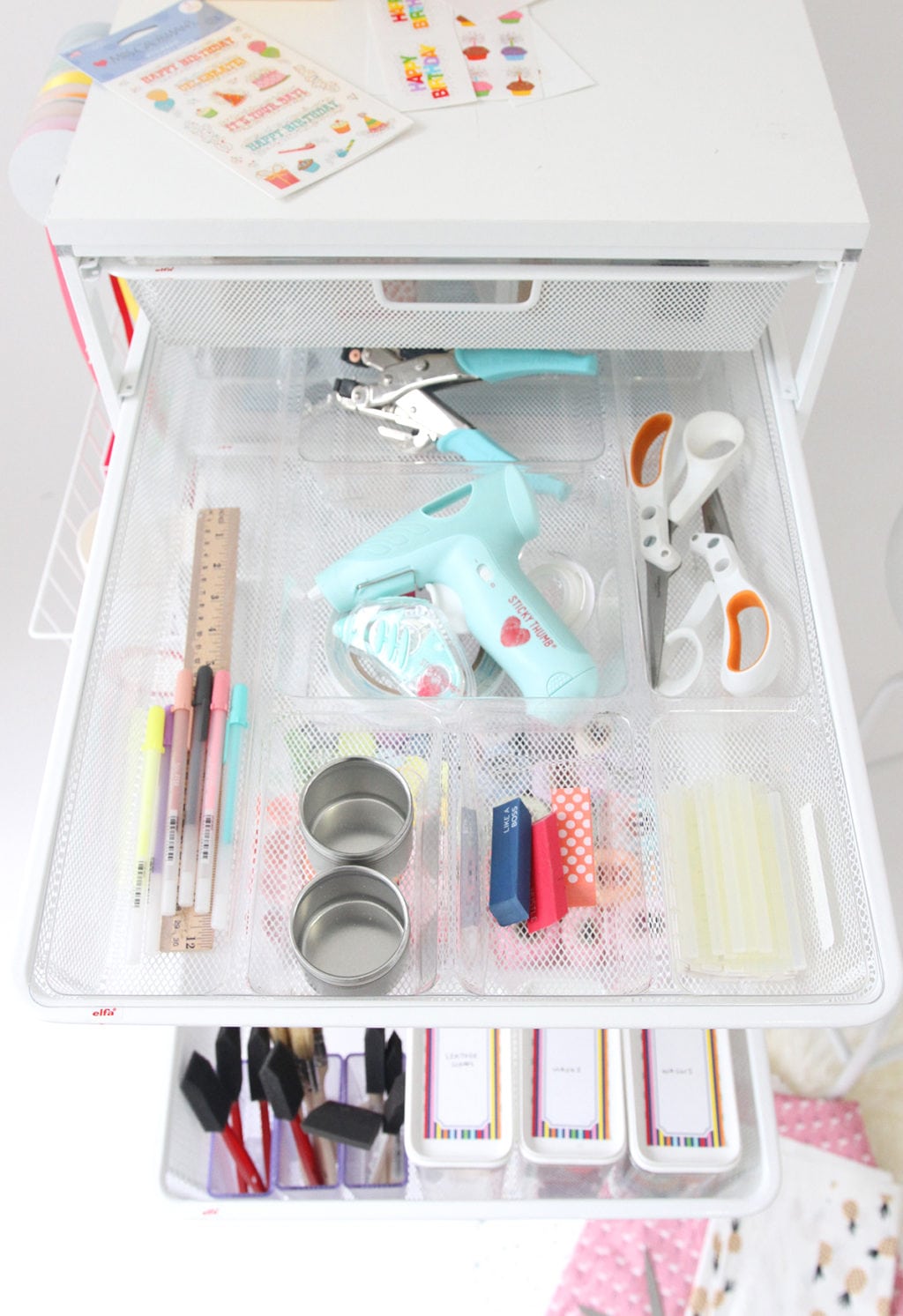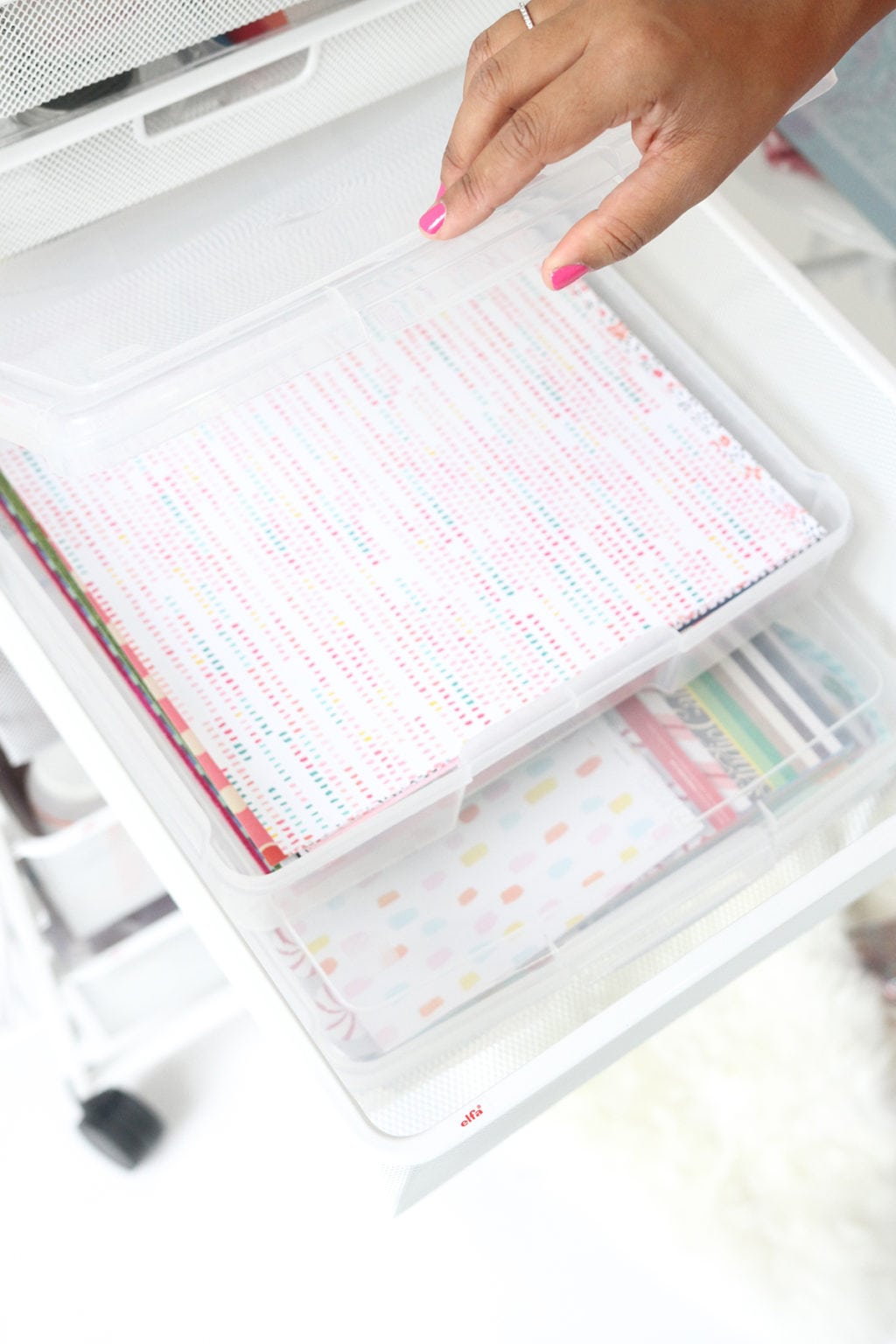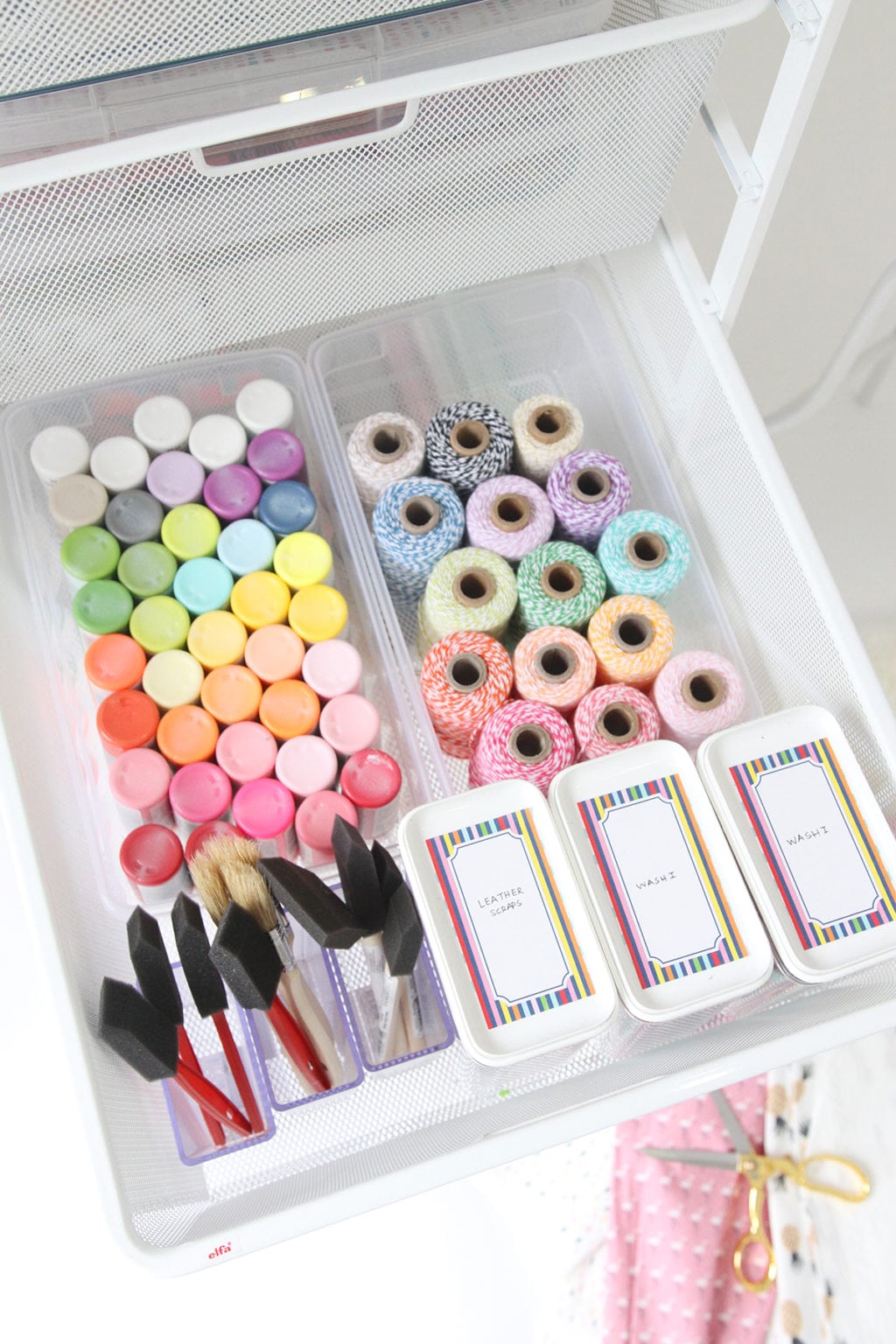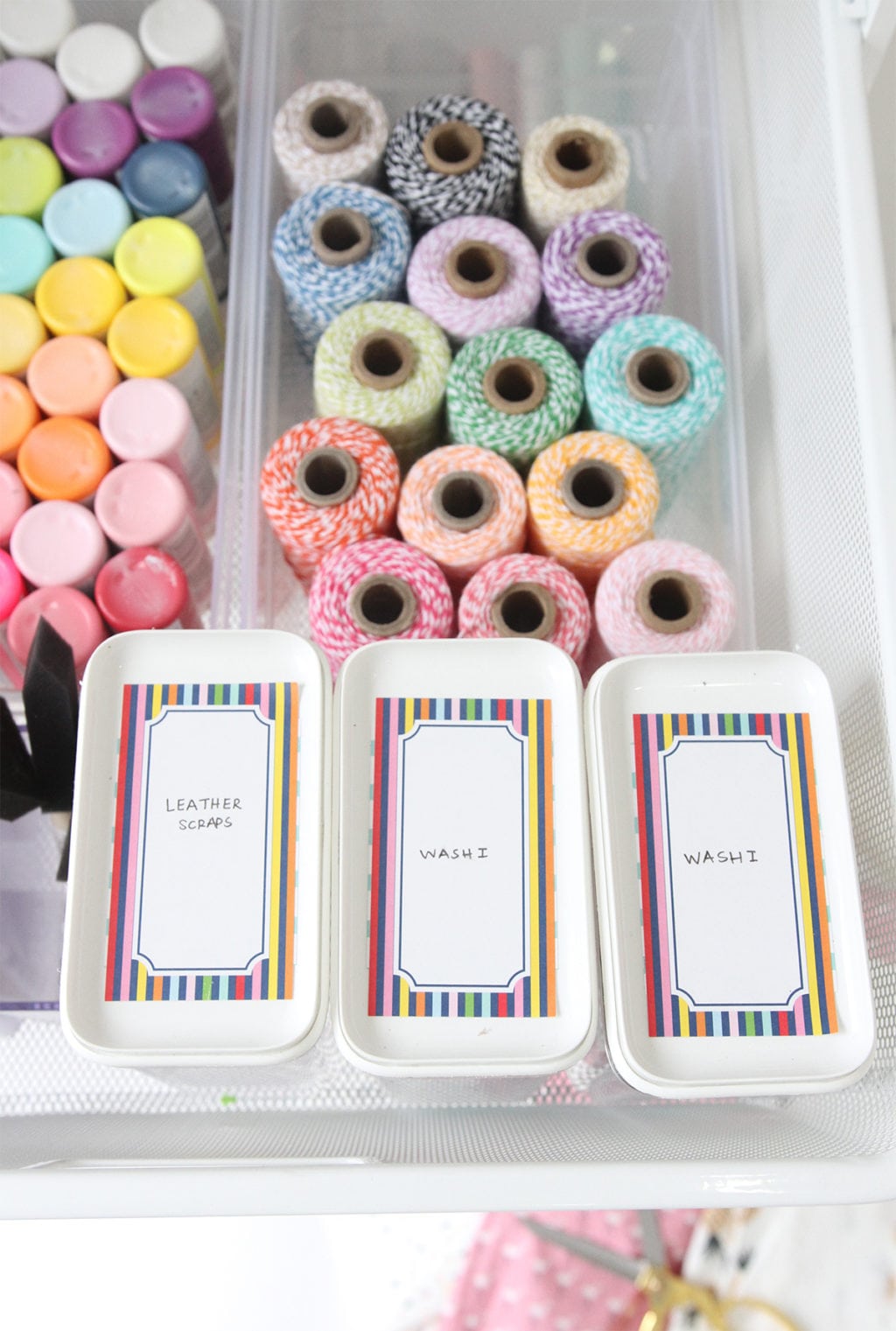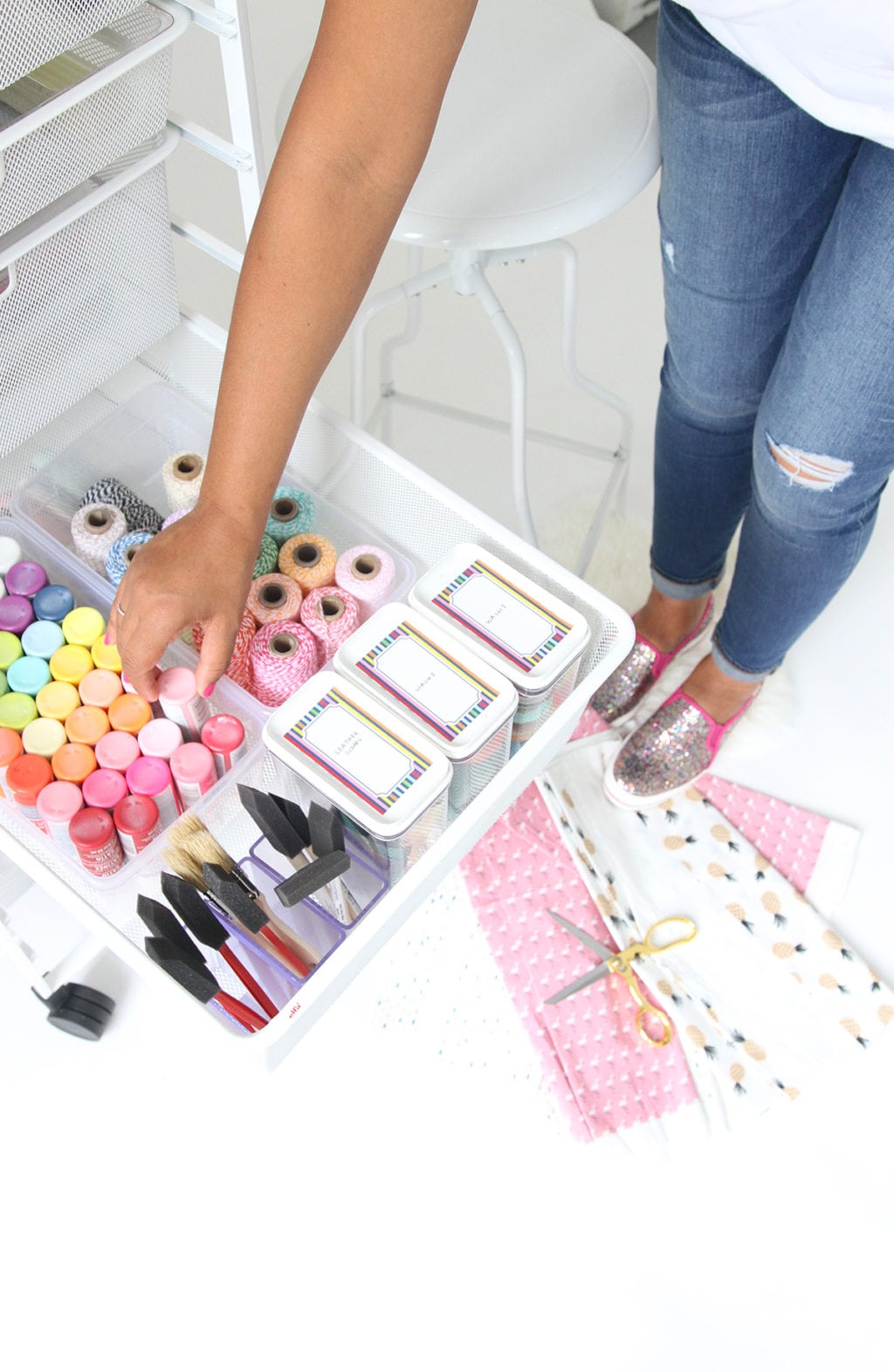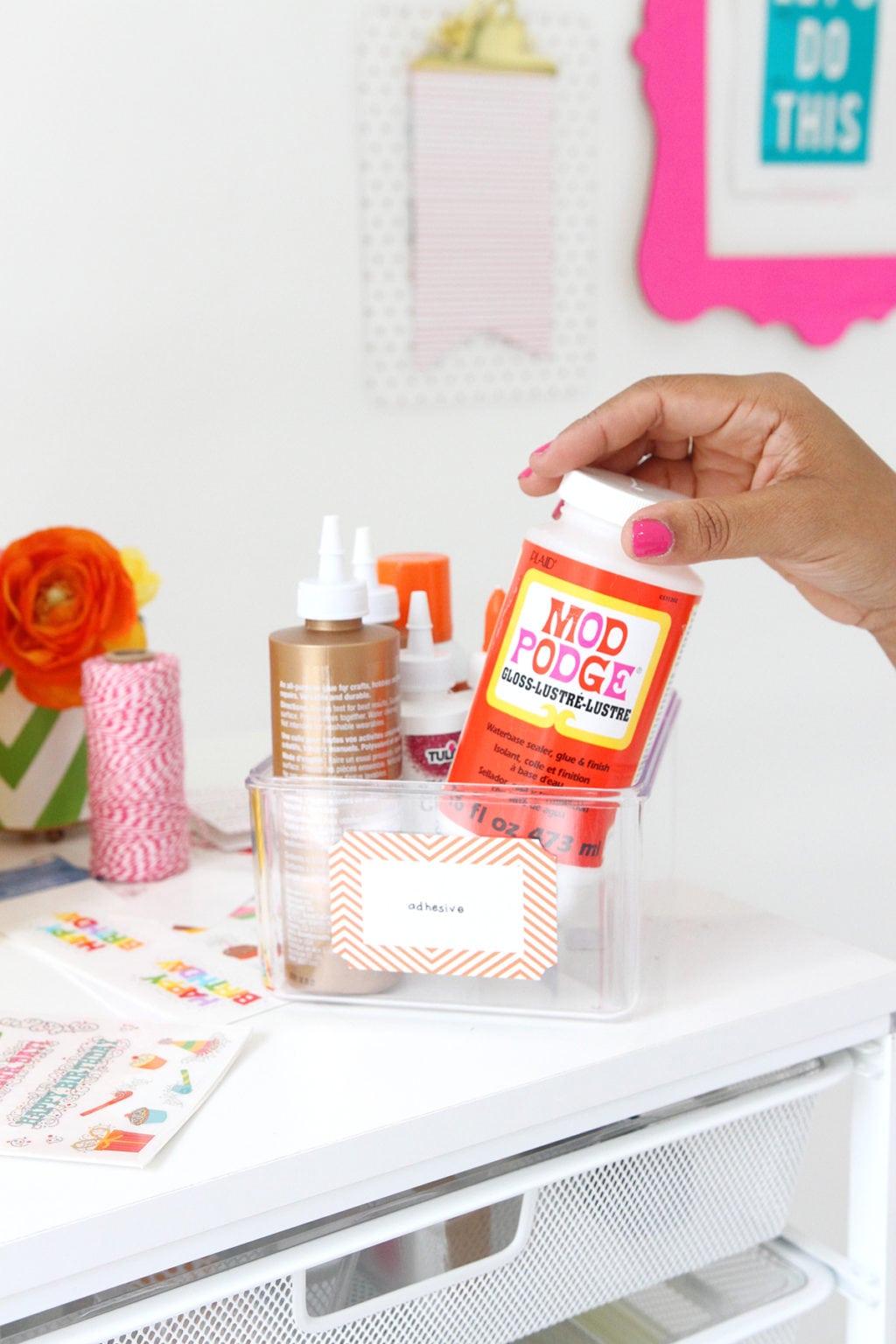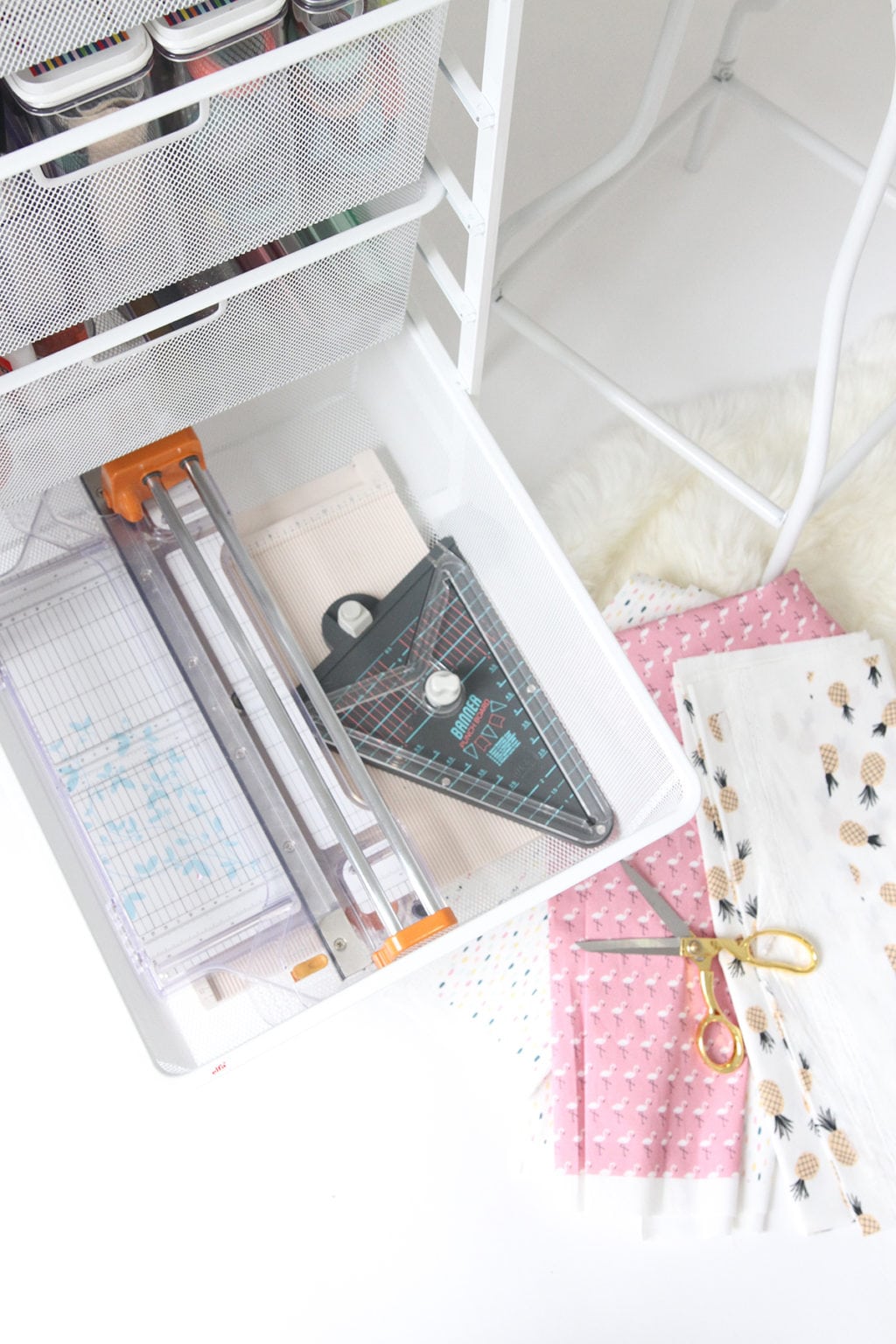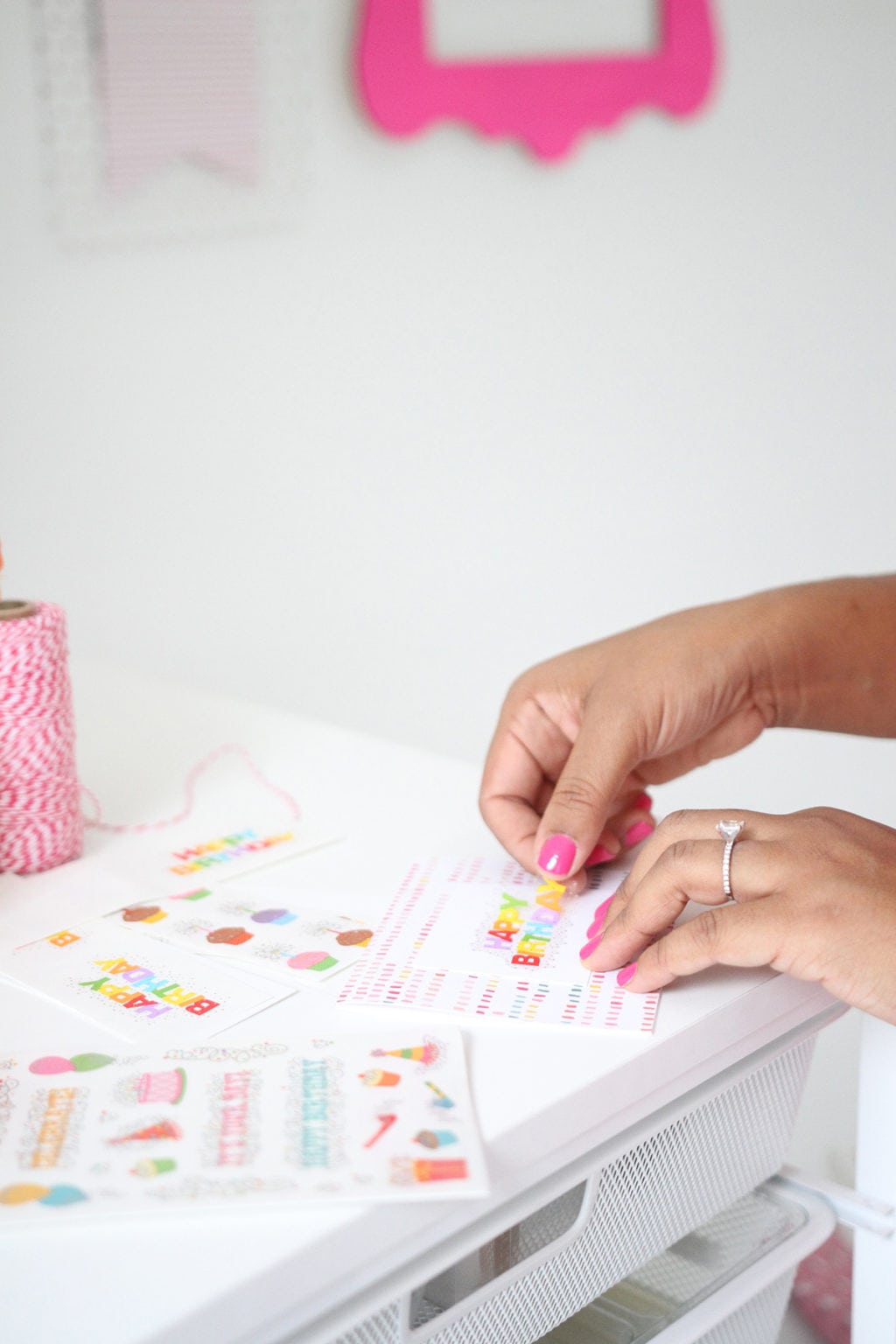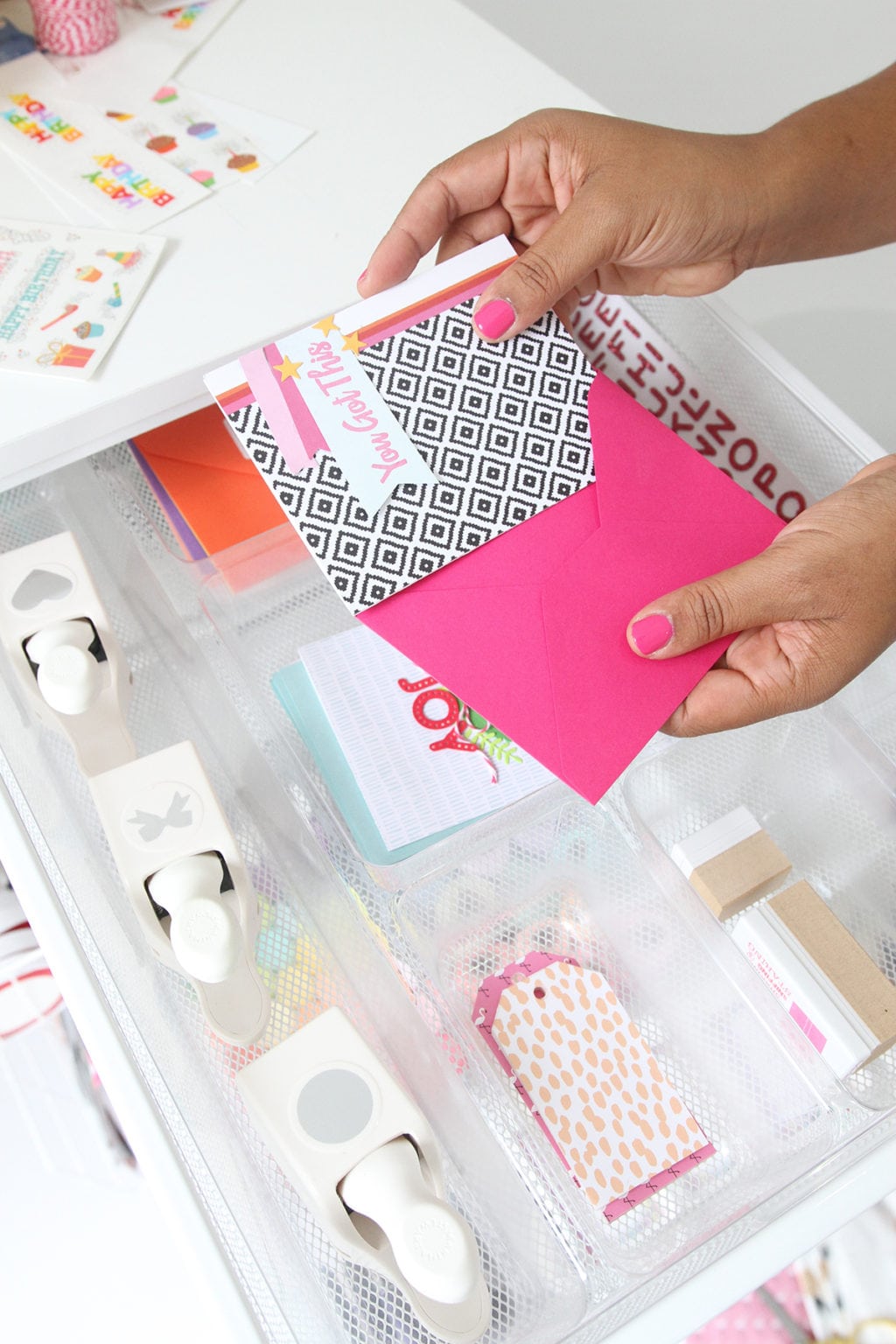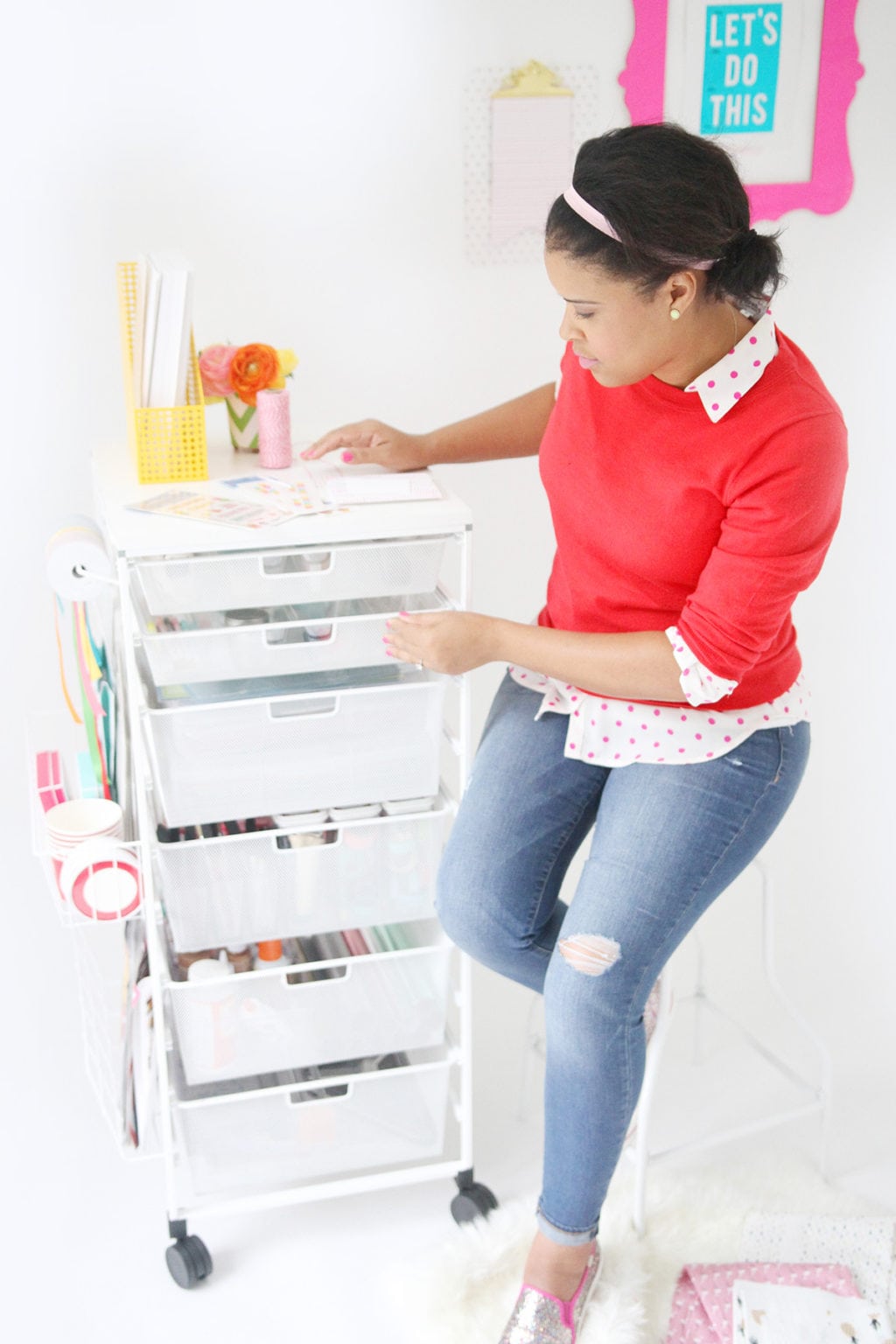 With everything neatly organized, you can pull up a stool and get to work. The height of this cart is also perfect for standing up to craft. The choice is yours – and when you're done, just wheel it out of the way until the next time you've got the itch to create something pretty.
At this point, I'm pretty sure you're half way out the door heading to The Container Store to build your own elfa craft room cart. Make sure you show them this post so they know exactly what components you need…and be sure to get over there lickety split because you can get 30% all elfa until February 15th.
Styling: Amber Kemp-Gerstel
Photography: Natalie Melissa Photography