I hate conversation hearts for eating. I love conversation hearts for crafting. I also love a crossbody bag. It's the beauty of hands-free while also having all your goods safely stashed by your side. So today, my two loves meet. Crossbodies and conversation hearts, in a craft that is a perfect way for kiddos to collect all their Valentine's Day cards and candy in the most stylish way possible.
This year, I've stocked up on Classroom Valentine's from Minted, because the designs are so dang cute. This one and this one are in a close contest for my ultimate faves. And if you're going to have the cutest valentines in all the land, you'd better craft up a cute way to carry them. Enter the Conversation Heart Crossbody. Here goes nothin'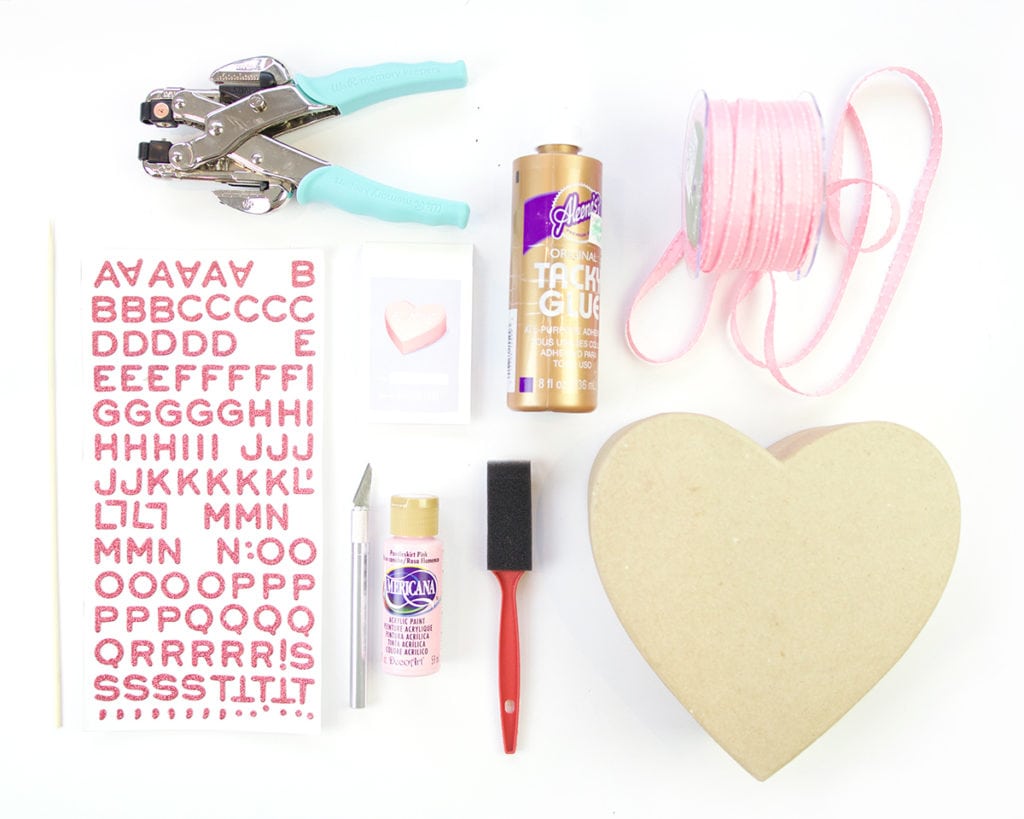 alphabet stickers
pink paint
craft knife
craft glue
wooden skewer
foam brush
ribbon
hole puncher – I love my Crop-a-dile since it punches through chipboard like buttah!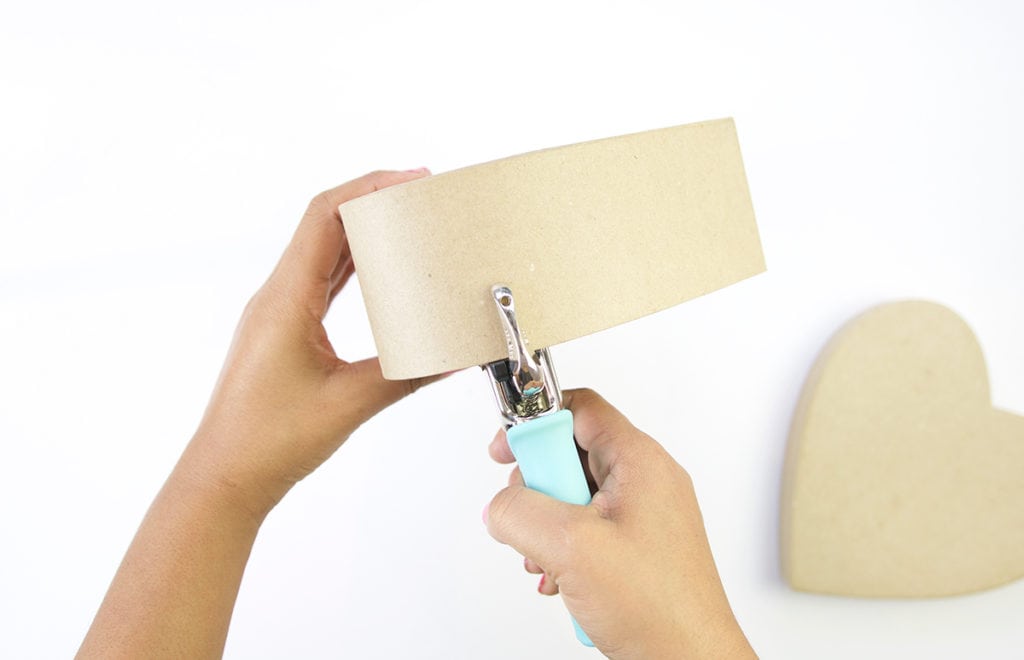 Use the Crop-a-dile to punch holes on either side of the bottom portion of the heart box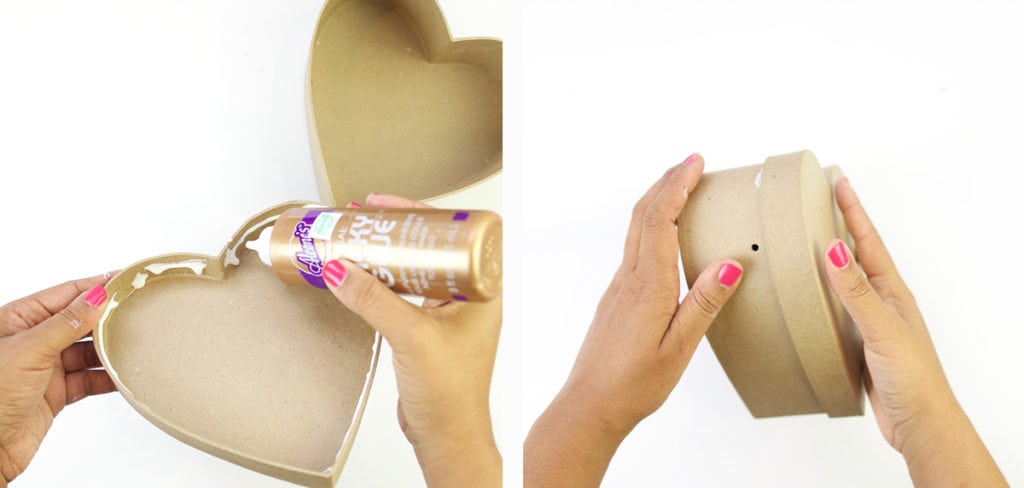 Place craft glue in the inside lip of the box top then close the box and allow the glue to dry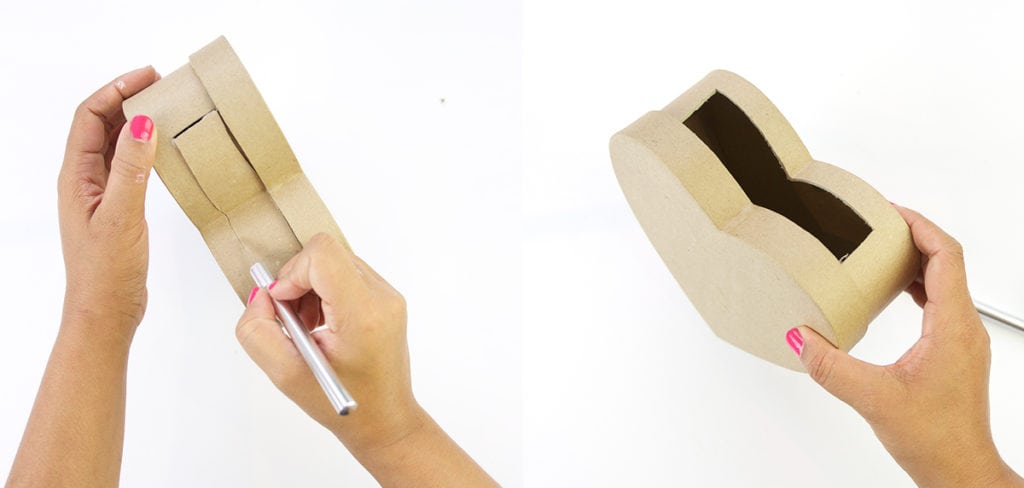 Use the craft knife to cute an opening into the top of the heart box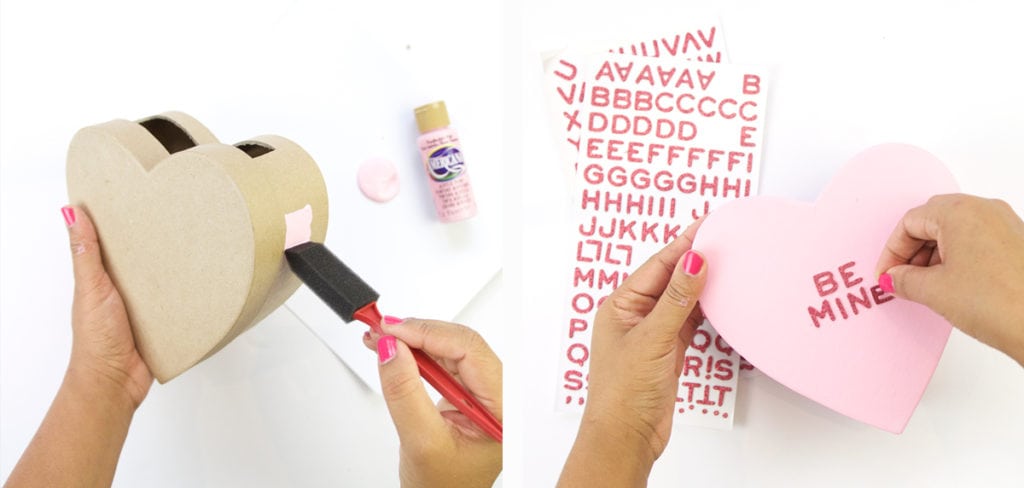 Paint the box with craft paint and use stickers to add a conversation heart message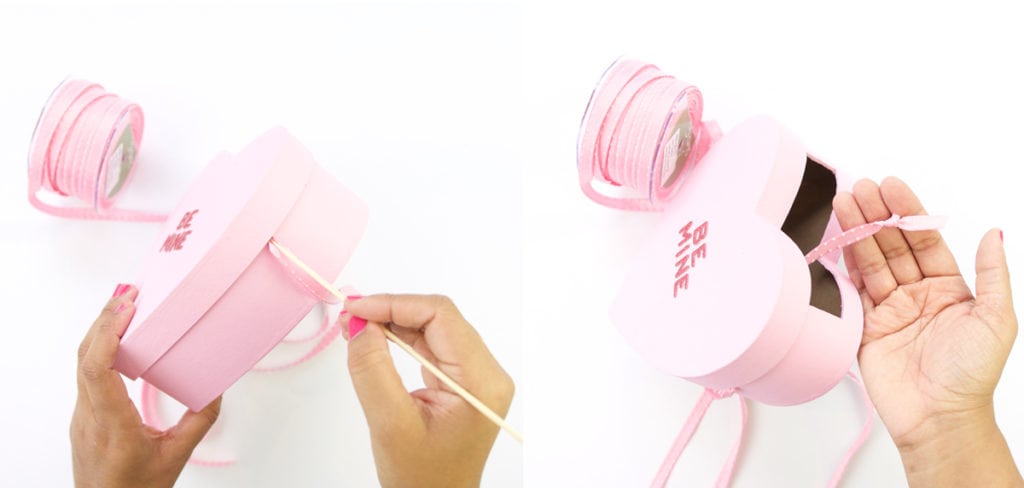 Use the wooden skewer to push the ribbon into holes. Knot off the end of the ribbon to keep it from slipping out. You may want to use a double knot to keep the strap in place.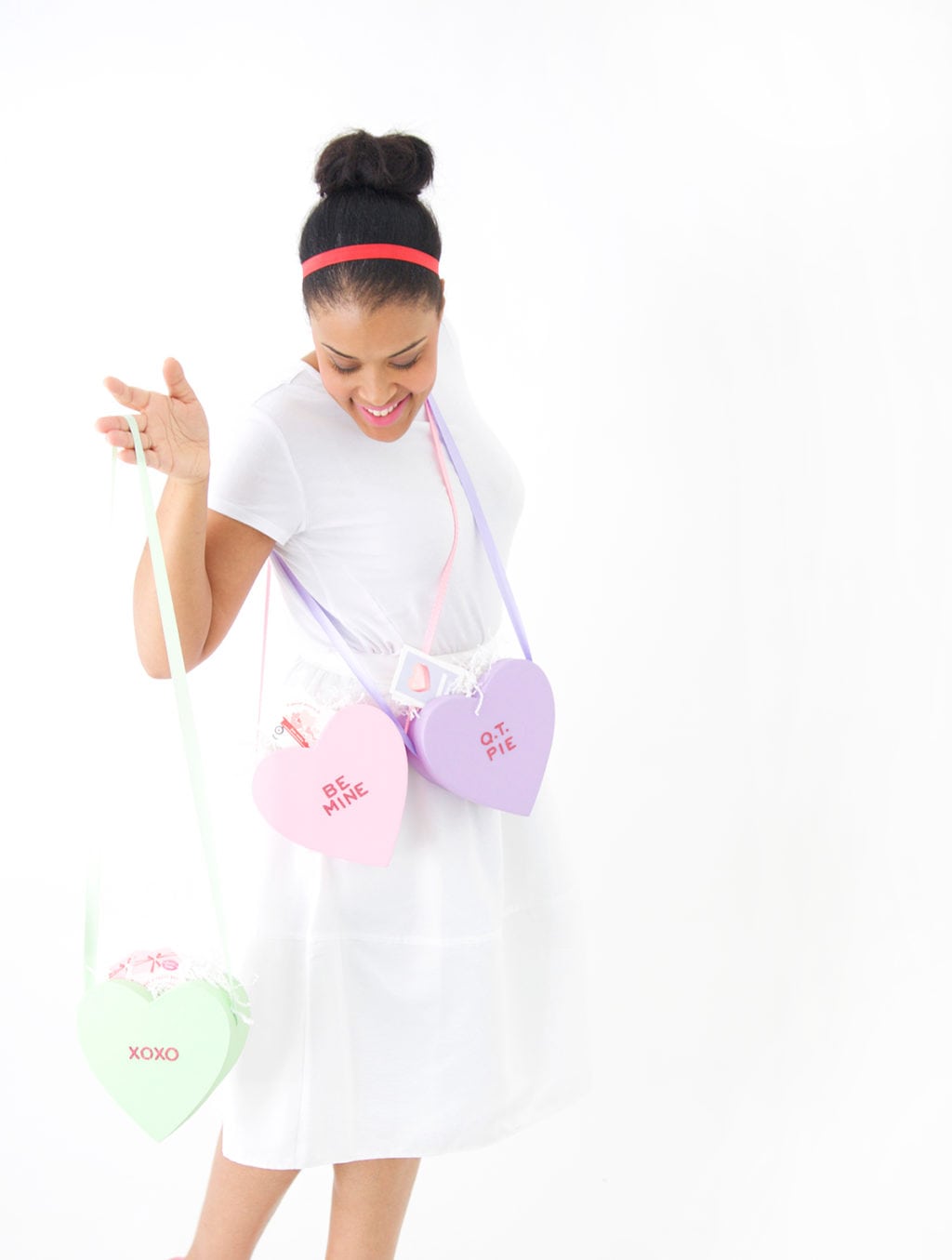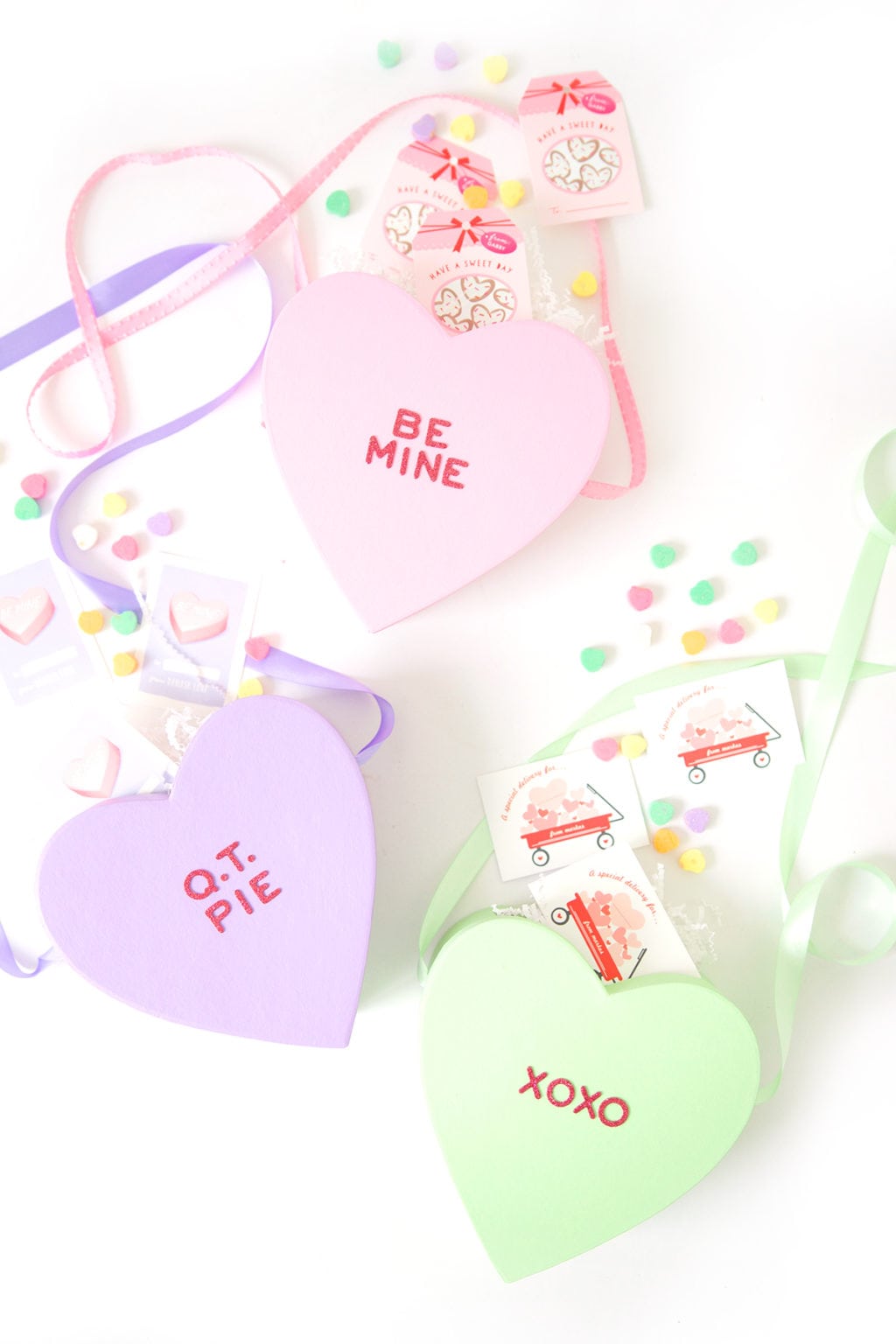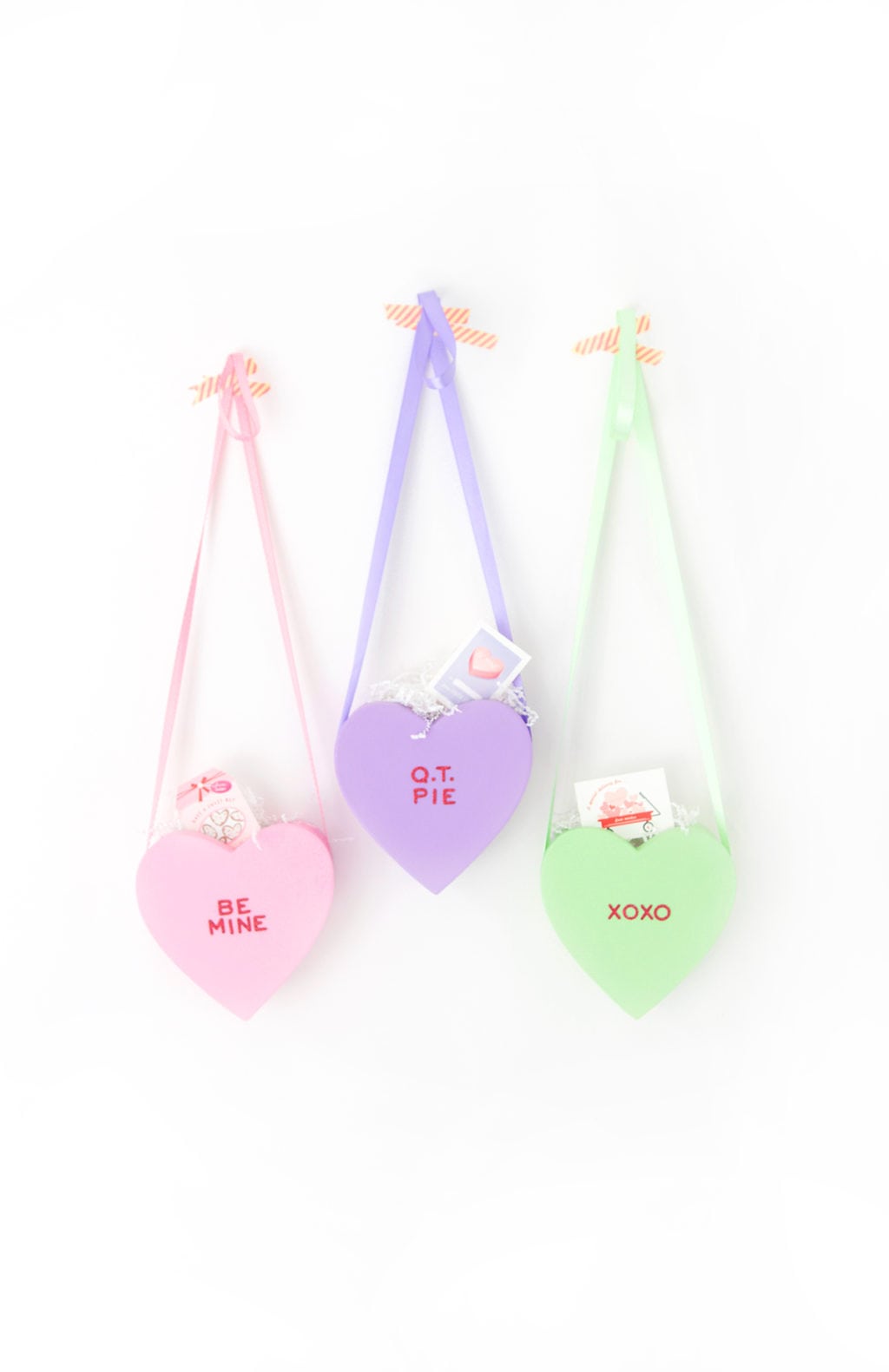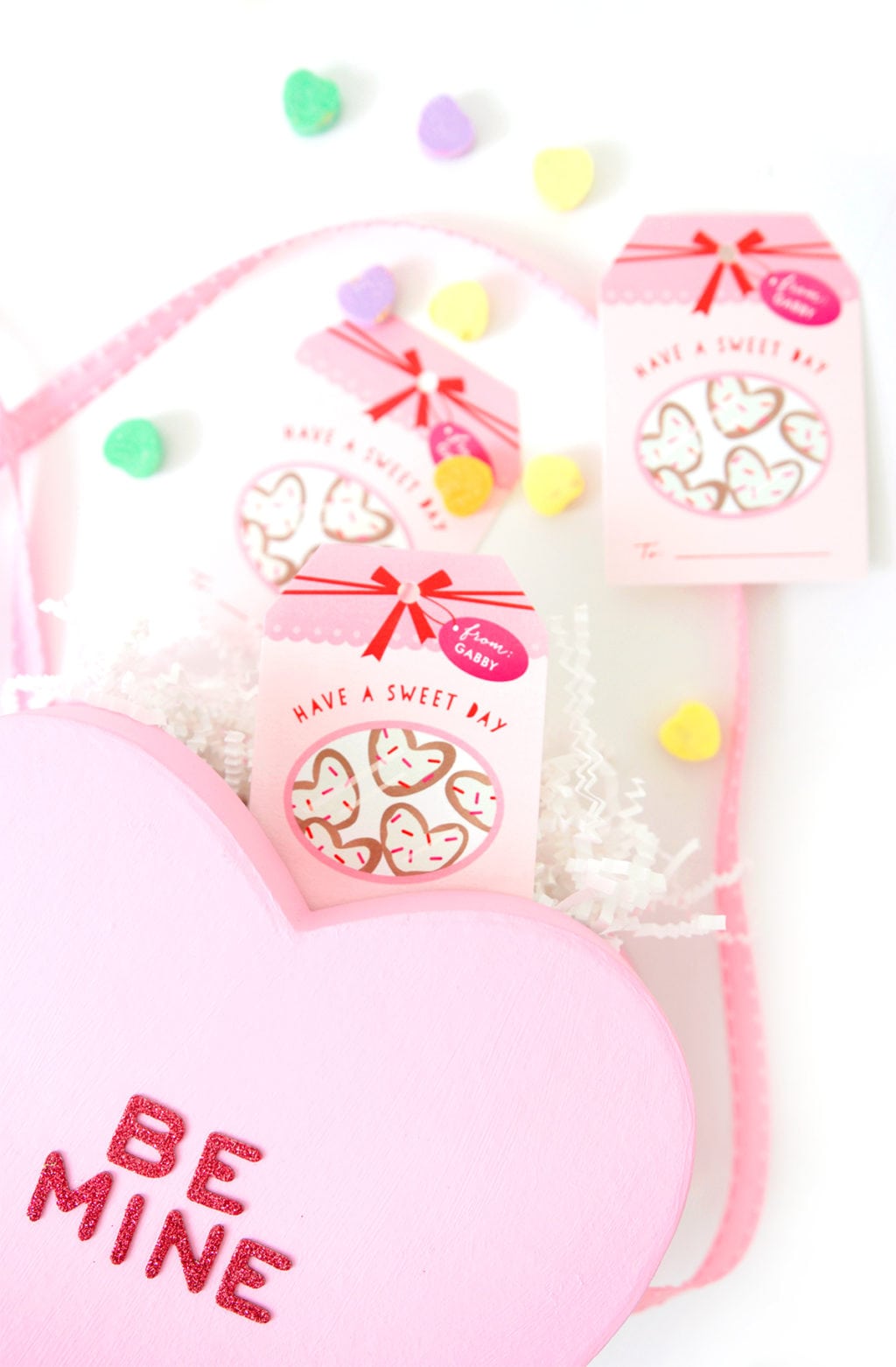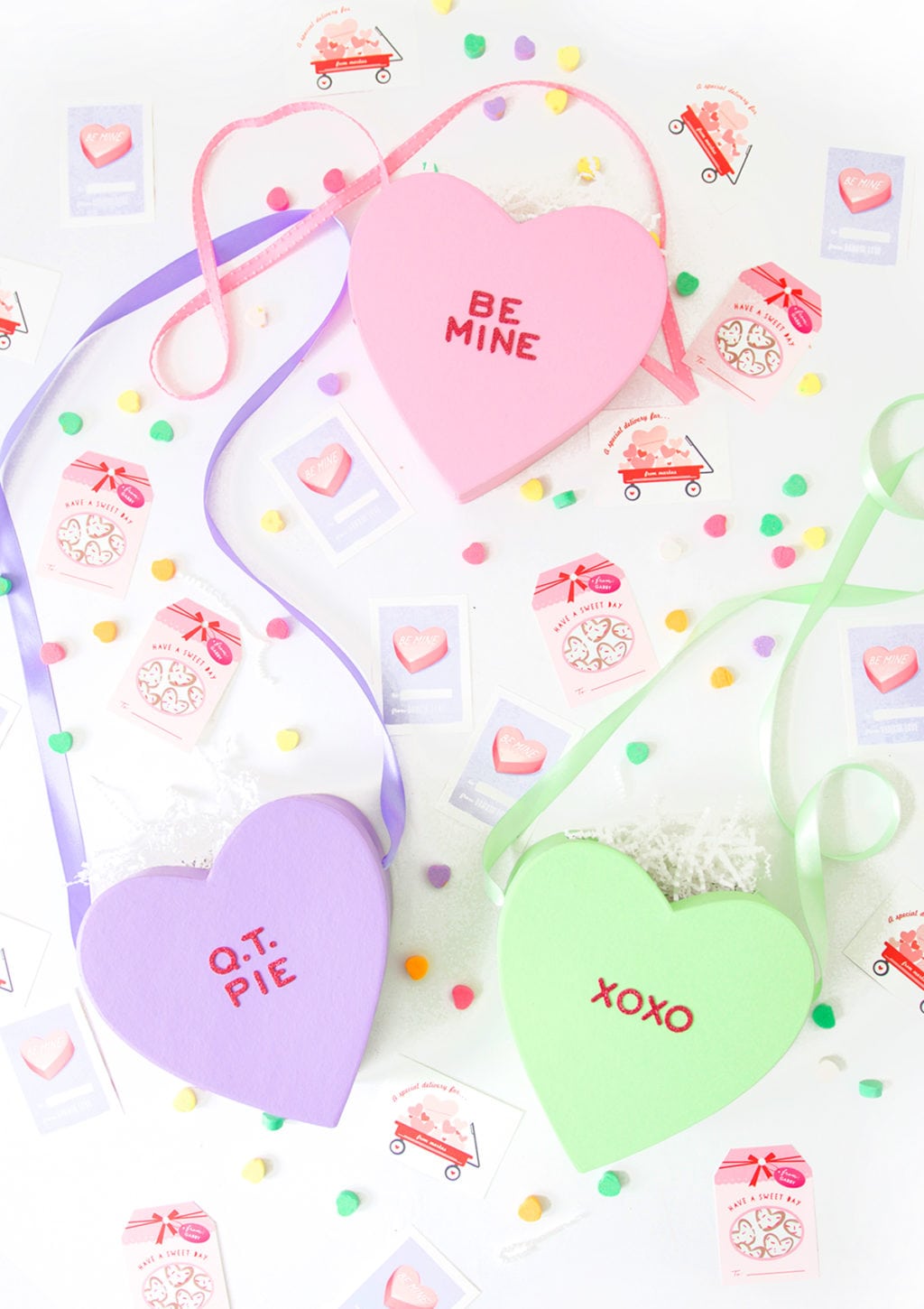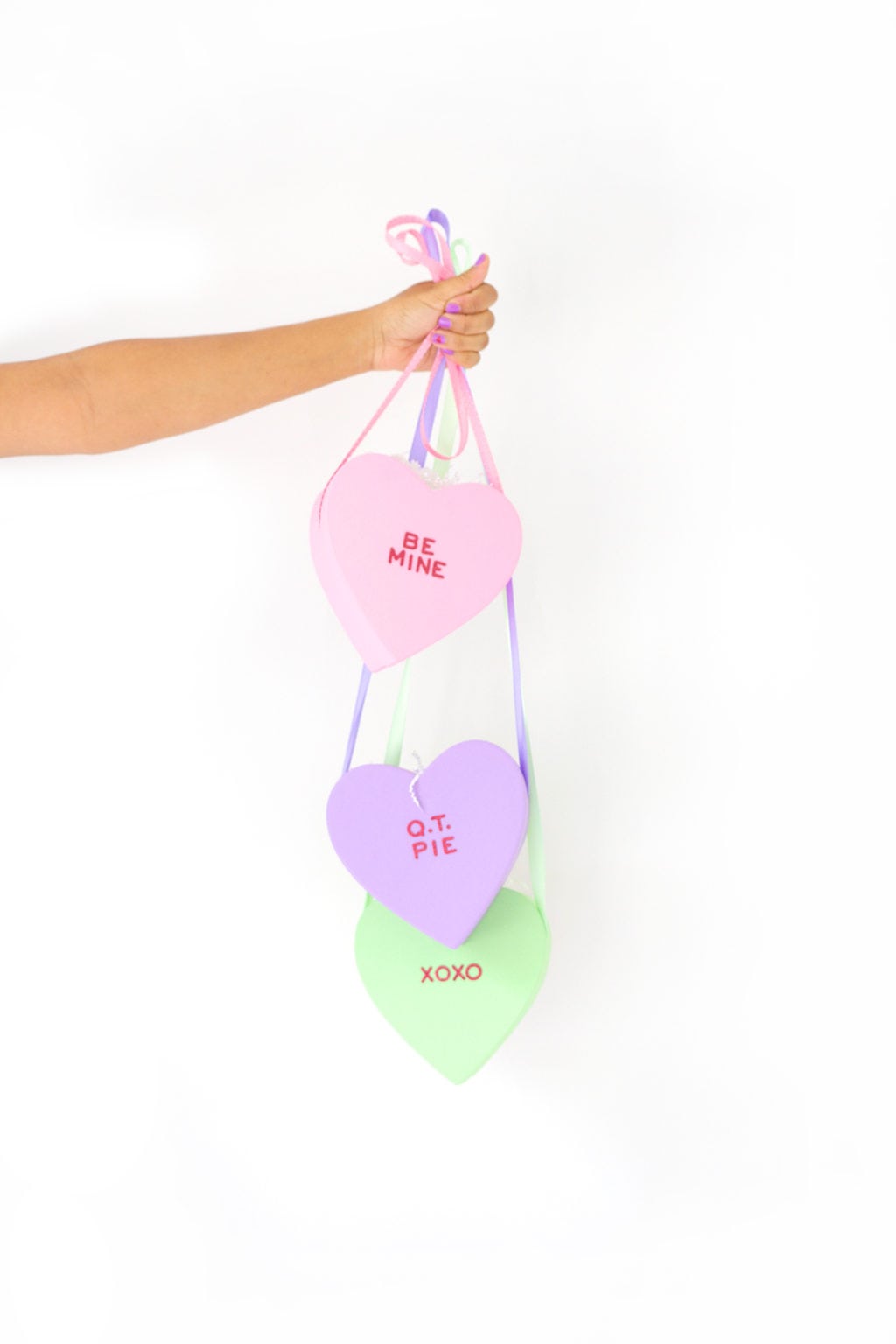 This post is brought to you in partnership with  Minted. All photos, projects, ideas, opinions and crazy stories are all my very own. Thanks for supporting the awesome partnerships that keep the lights on in this joint.