Throw Shade (verb): to throw "attitude"; to talk trash about a friend or aquaintance; to publicly denounce or disrespectThink Gretchen Wieners and you've got a pretty spot-on idea of what it means to "throw shade," and since we all know how well that worked out for her (let's not forget that whole Burn Book debacle) I'm crafting up a tee that will keep the positive vibes flowing.
Once again this year, Damask Love is partnering with Cricut to bring you handmade goodness with a fresh edge. You can snag all of my projects in Cricut Design Space including this Throw Shine, Not Shade iron on tee. You can also check out the Damask Love Brand Page to see the entire collection of Make it Now projects in one place. This Make It Now  project is really easy to create with a plain ol tee (this one is my fave) and a some iron-on vinyl. You'll find the instructions right there waiting for and all you have to do is click "Go" and your machine will do the rest.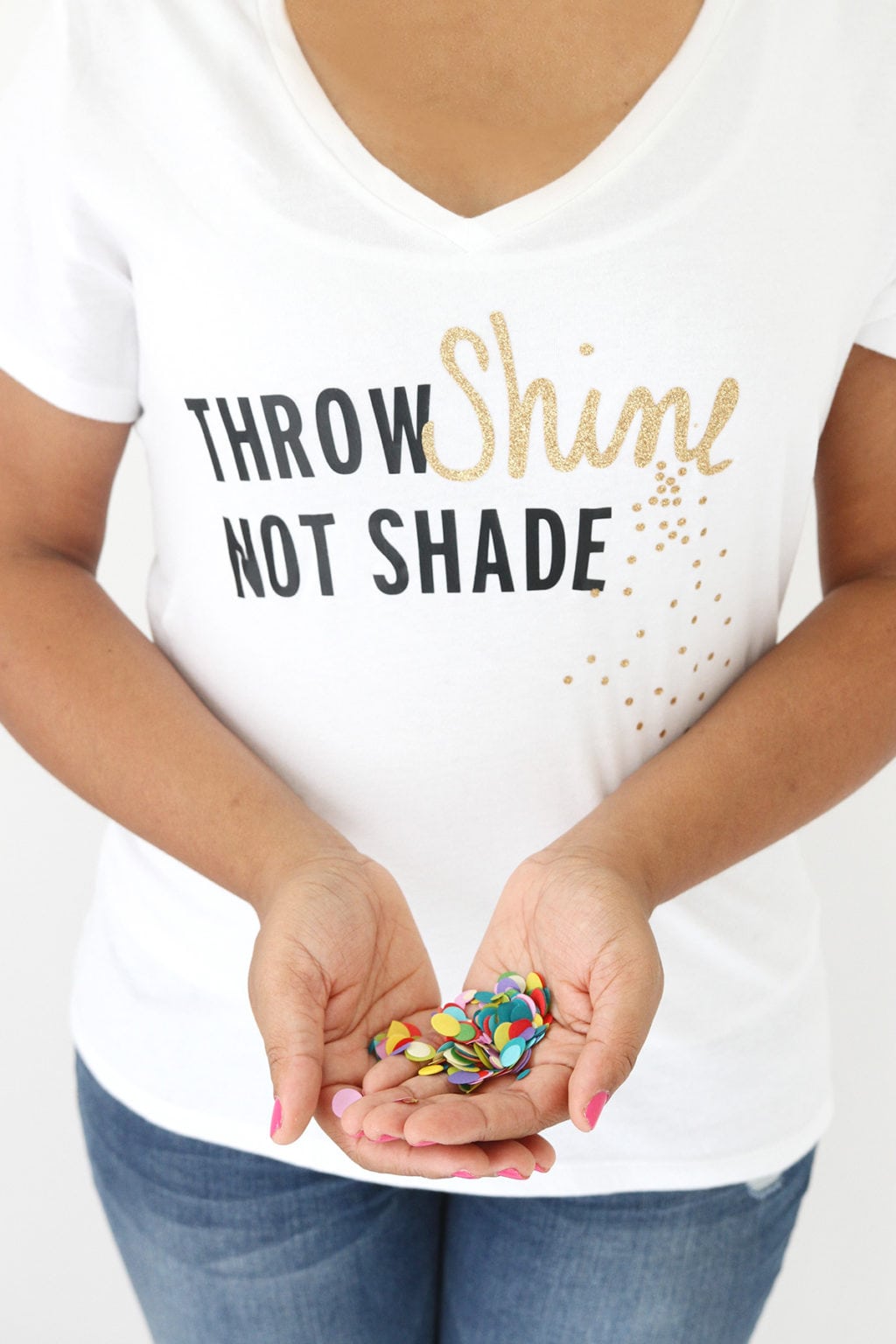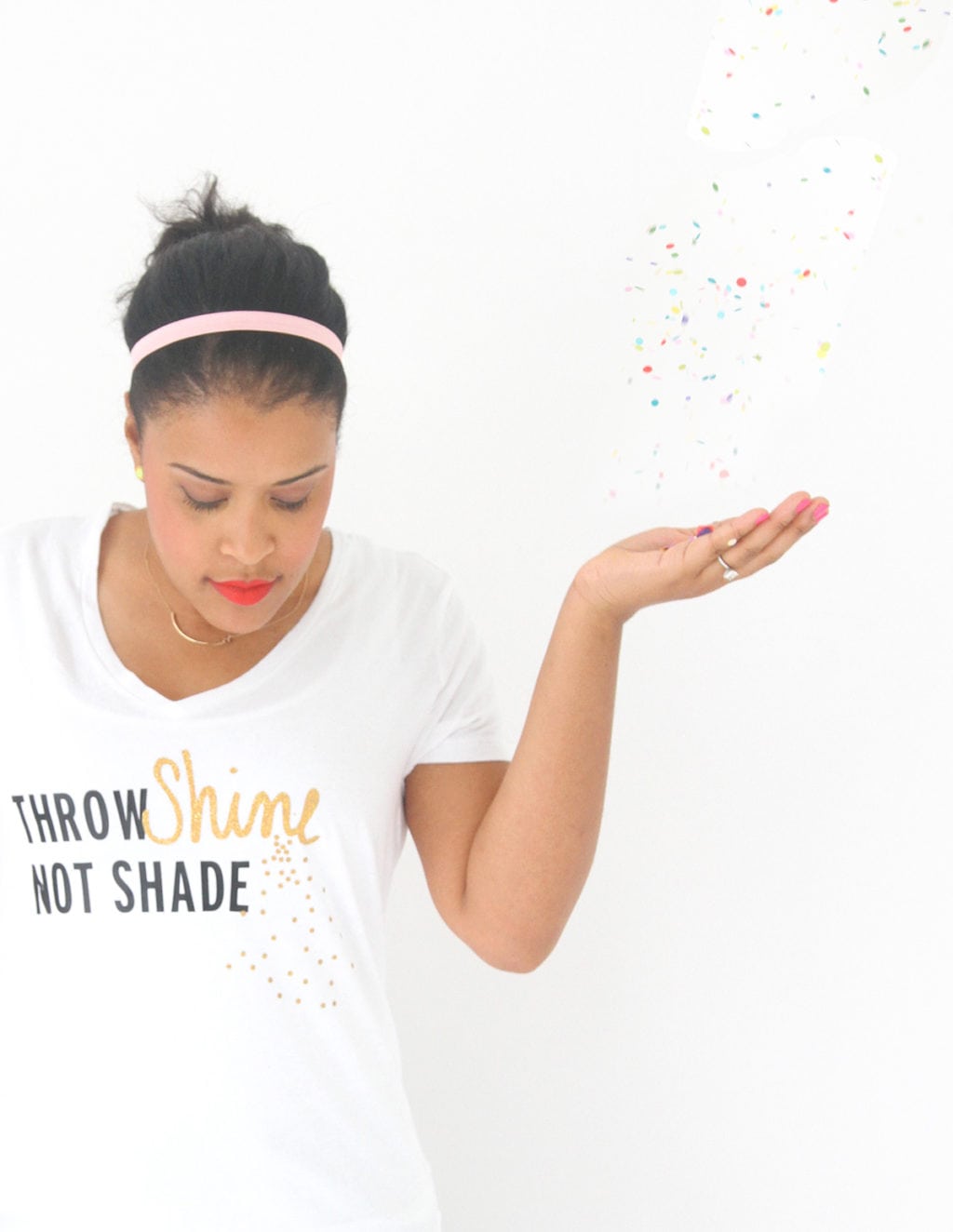 Now, here's the fun part – I'm hoping we can all be inspired to throw a little shine today! Leave a comment below and tell us all one of your favorite makers, crafters, bloggers…whatever-ers. I'll pick one random commenter to win a Throw Shine tee crafted up by your's truly! So here we go – let's throw shine!
Styling: Amber Kemp-Gerstel
Photography: Natalie Melissa Photography