Last year's half page calendar was really fun to make and I still love the packaging for it!  This year, I've got the same design available for you to download – but with the addition of some really simple accessories that will make it easy for you to display all of your hard work!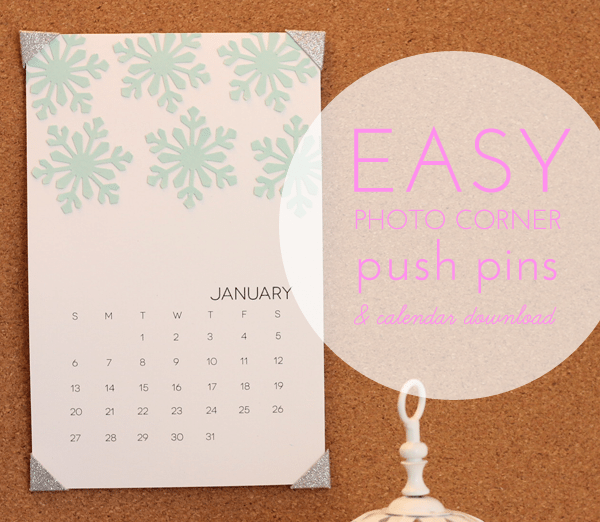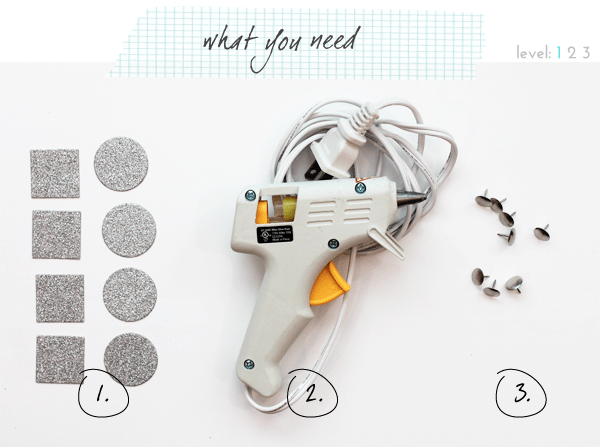 1) Small squares or circles cut from glitter cardstock.
2) Glue Gun
3) Thumbtacks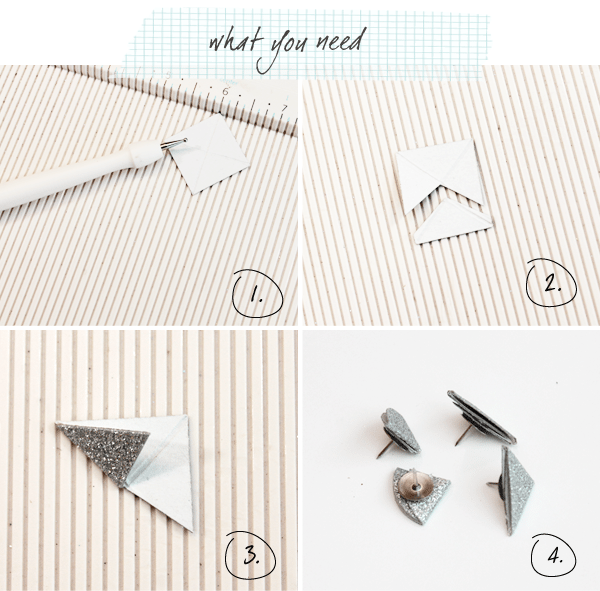 1) Score square from corner to corner, creating an "X" across the shape. Do the same if using circle shapes.
2) Trim off one of the quadrants, cutting a bit outside of the score lines. This will make it easier to fold and assemble.
3) Fold down the sides and adhere them together with hot glue.
4) Adhere thumbtack to photo corner with hot glue.
Of course, you can use these to display anything from photos or your favorite cards. I used my photo corners to display the calendar pages, which I decorated with die cuts. Here's a little sampling of my designs.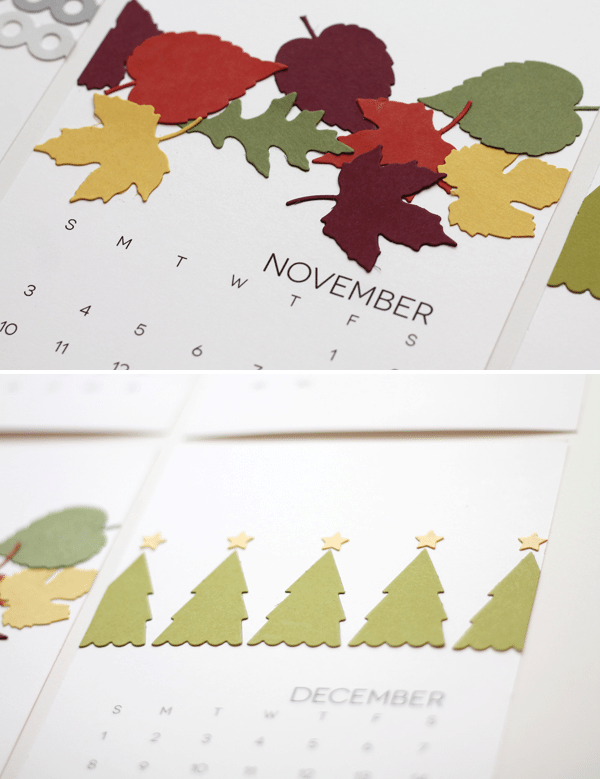 Only 10 Landscape Calendar Kits are in stock at the Damask Love Etsy Shop! Once they've sold out, I will likely do one more restock before the holidays!
Join me over at Facebook this afternoon for another quick DIY pushpin project!
Have you submitted your question to Office Hours? You know you have a question that's been burning up inside!!! Ask it!