With all the notebook hoarding I'm doing around here, you'd think my last name was Hemingway. You'd think that I wrote feverishly about terribly important topics. Neither of those apply to me. I just like notebooks …and more often than not, I just put them on a shelf to look pretty… because we all know that if you actually use a pretty notebook, you'll be sucked into a special kind of hell where you're forced to listen to the vapid internal monologue of Kim Kardashian. And no one wants that sort of life sentence.
Ever since I did my series on bookbinding – I've been on a rampage when it comes to handmade notebooks and today I've got a super simple project that fits right in. These are so easy to do that you can use them up with no worries because it'll only take you a few more minutes to create a new batch…thereby avoiding that whole Kardashian thing.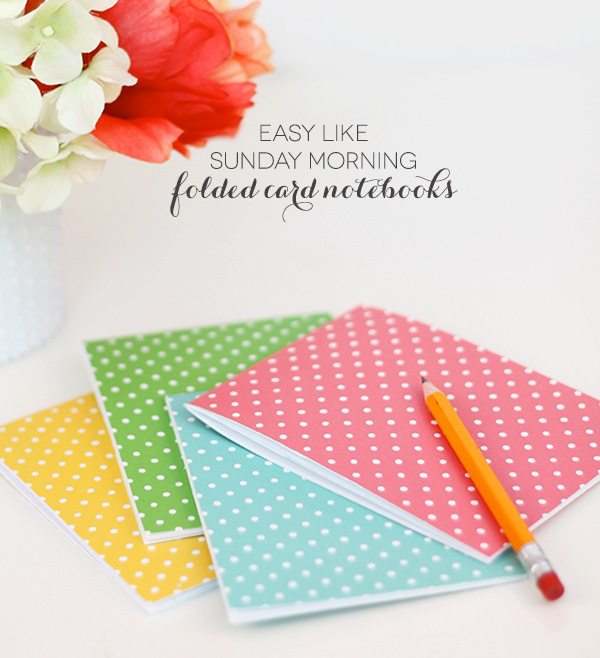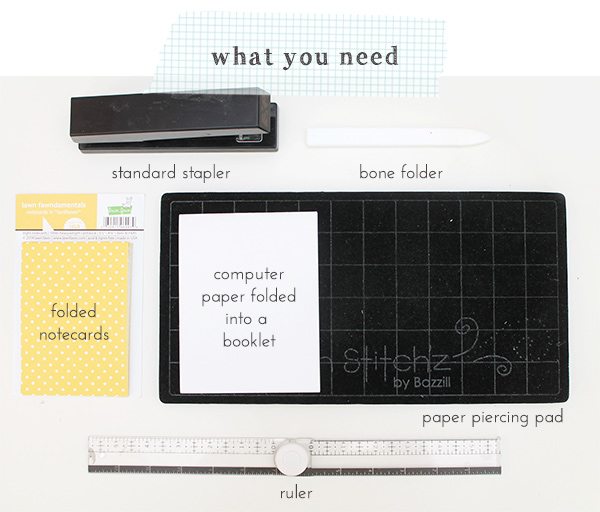 A note about supplies: You'll have most of these supplies on hand already – but there's a good chance you don't own a paper piercing pad. The purpose of the piercing pad is to offer a soft surface when stapling the fold of your notebook. You can also you fun foam or ever a couple of layer of corrugated cardboard should work fine.
You'll also need a craft knife for this project, which is not pictured above.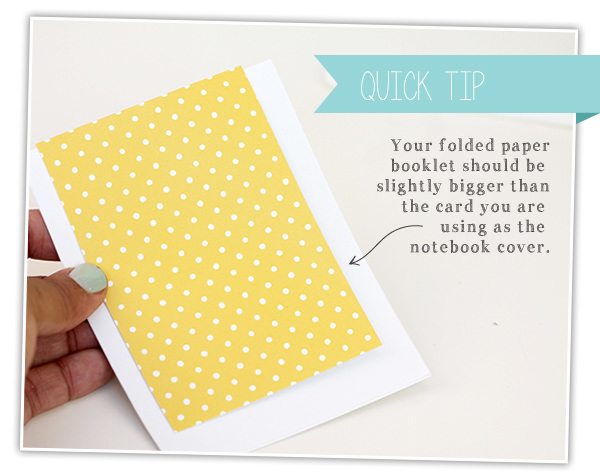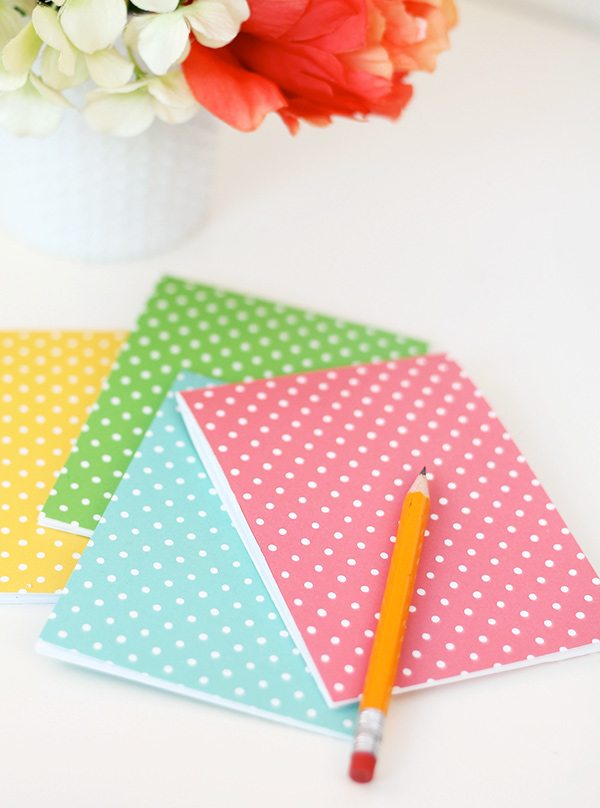 I can promise you this – you are going to want to make a ton of these. The folded notecards from Lawn Fawn are my current favorite since they are 100lb weight, making them sturdy for a notebook cover. Generally speaking, a pre-folded card will be a bit sturdier and thicker than regular cardstock or patterned paper – which makes a card more ideal.
Once you've pumped out a few of these, you can use our lesson on easy chalkboard tags to create simple embellishments & labels on the notebook cover.