I have perfected the art of grocery-store-checkout-line-magazine-reading. It's an art, really. I can usually catch up on the Bachelor, the latest Kardashian scandal and decide "who wore it best" before I swipe my credit card. It's pretty obnoxious, to be honest. I refuse to actually buy any of them – so I just take a quick browse while I wait.
Last week though, I had no choice but to purchase. I was flipping through HGTV magazine and saw this. I immediately had one of those "oh – I can totally make that" moments. So here I am, with the results so get your DIY fingers ready friends because today's project is Chicken Soup for the Handcrafter's Soul.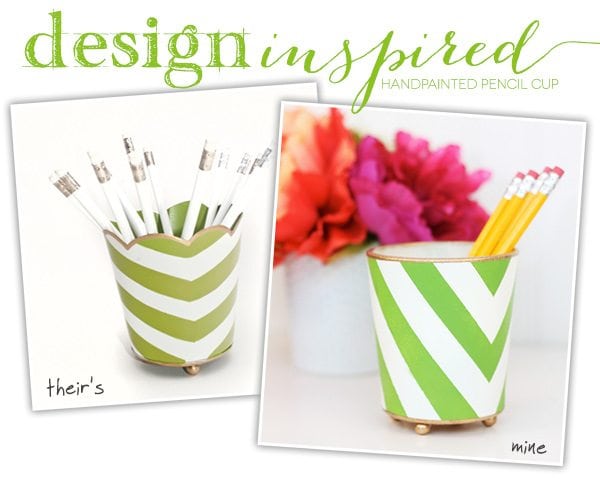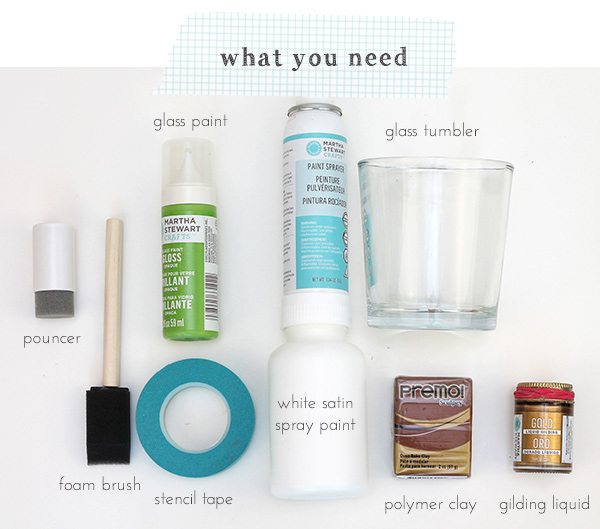 To create this pencil cup "knock-off" I called on a few of my favorite Martha Stewart tools , many of which I used in THIS post, which has turned out to be a huge Damask Love favorite.
For the glass tumblers, I would suggest these. They are affordable and the shorter glasses are perfect for projects like this. Go grab a case of them and you'll definitely find ways to use em.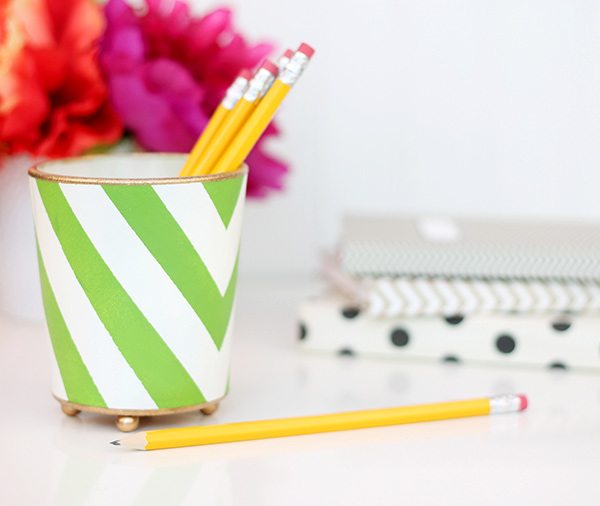 Baking after each paint application ensures a more durable finish – and even though the baking takes some time, the finished product is worth it.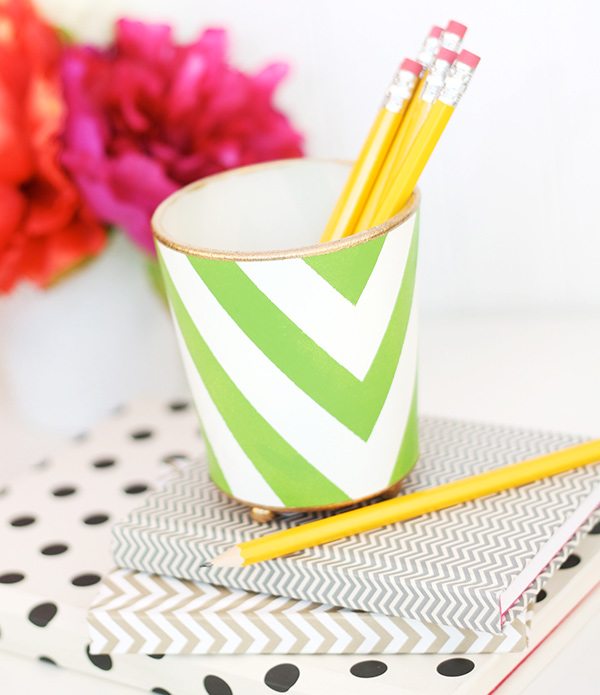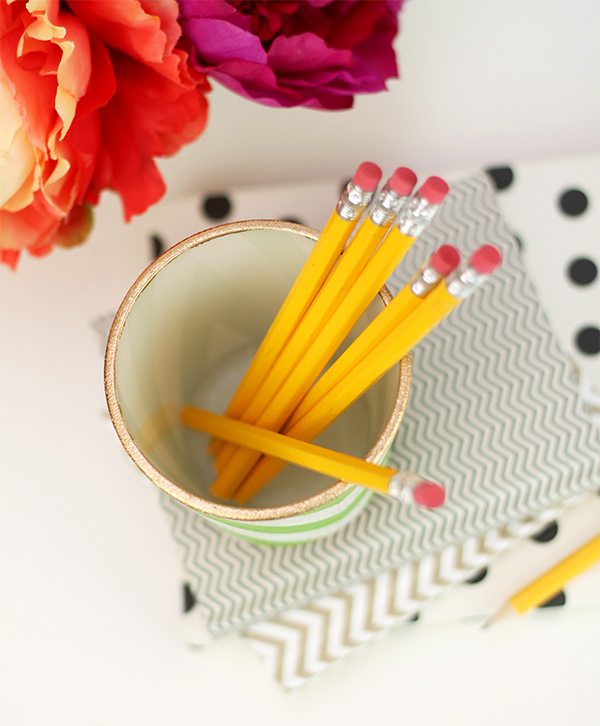 Now – if your pencils already have a home, don't fret my pet. This pretty little vessel is just waiting to be filled up with florals.