Nothing has really changed since the days of elementary back-t0-school shopping. I'm still a sucker for office supplies and pretty desk accessories. Only difference now is that I can handcraft most of the goodies that I want. Enter today's project inspired by these. The original version costs $15 which really isn't much but compared to the handcrafted version it's a ton. With just a few tools, you can make these and they're perfectly sized for A2 notecards.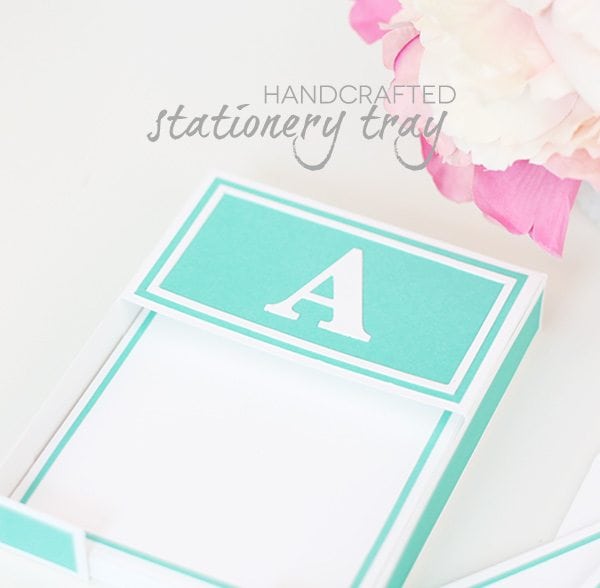 Let's go.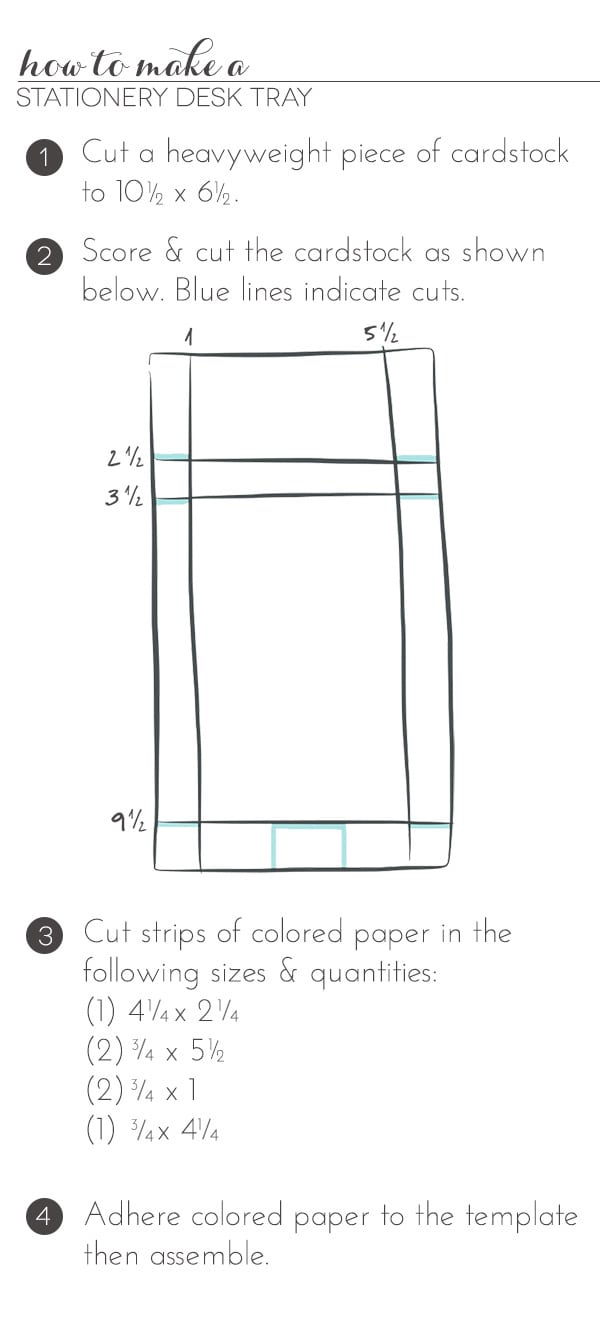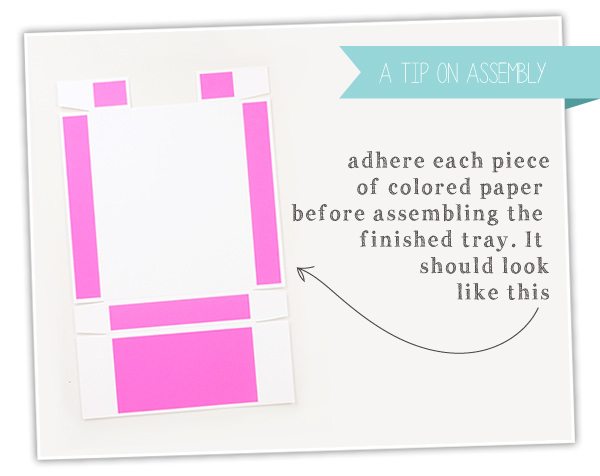 For the sake of clarity, here's a look at the assembly process with hot pink as the accent color. Of course, the choice is yours when it comes to color and whether you'd like to add a monogram to the final design.
You'll want to tuck and glue down all of the flaps to make sure the notecards fit securing inside. I started with the larger top flap….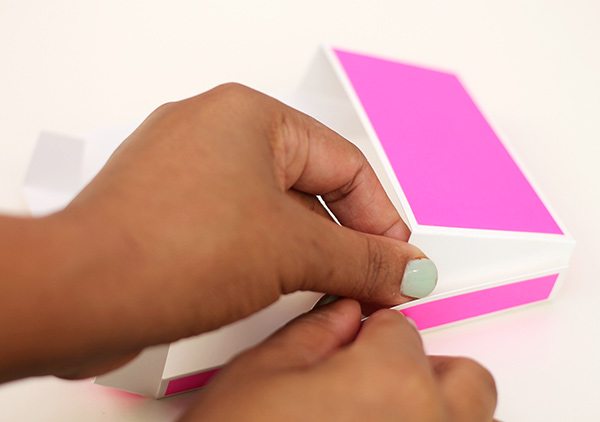 …then tucked in the bottom portion as shown. This project is super easy. Gotta love that.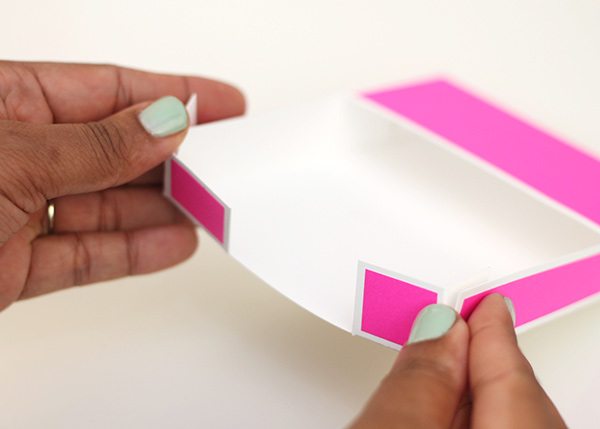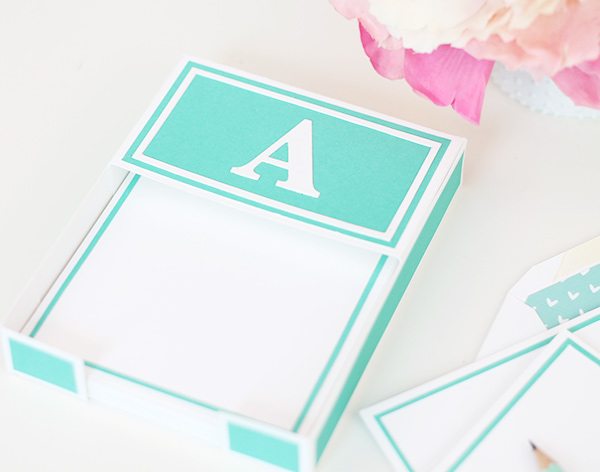 Inside the stationery tray you can tuck a few handstamped cards. For my notecards, I trimmed a coordinating frame with a craft knife, then stamped my monogram.