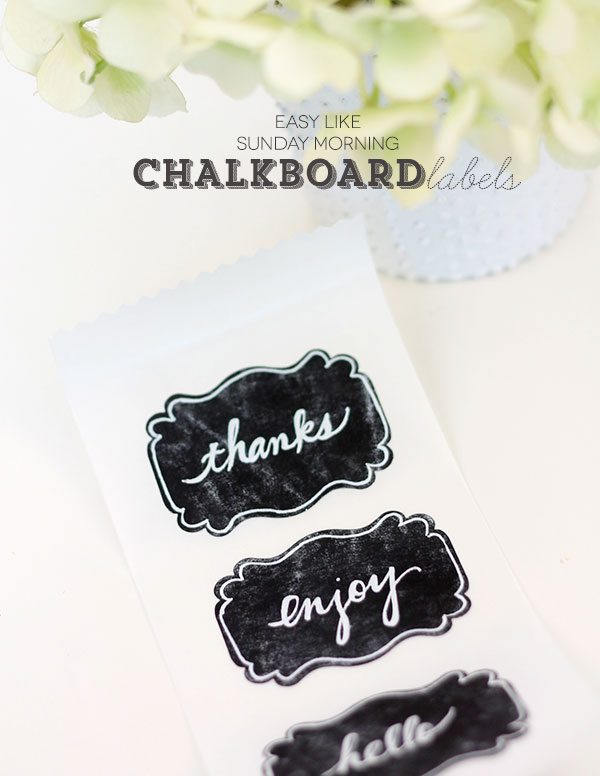 I'm gonna ride this chalkboard trend until the wheels fall off. Thing is – I'm pretty sure the wheels fell off about three or four months ago. So, I guess what I really mean is that I'm still loving chalkboard and I don't see that changing anytime soon.
There are lots of ways to achieve the chalkboard look but this is my favorite way to do it – and I'm pretty confident that it's the world's easiest and quickest way to create chalkboard labels on the whole, entire interweb. Yep. It is. I just declared it.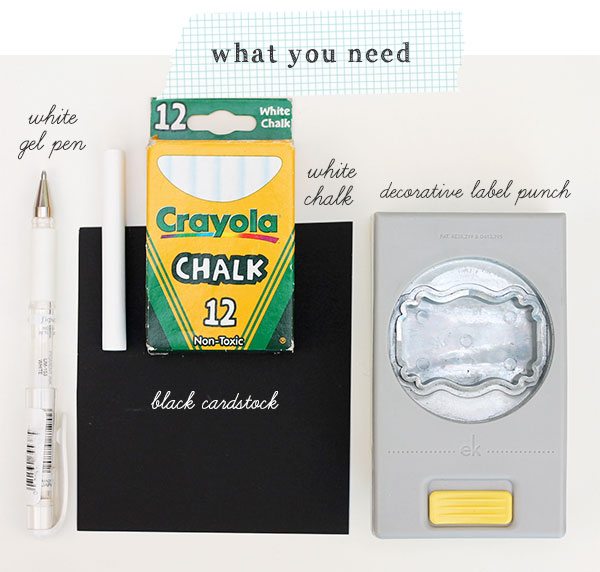 You don't need much here at all. Four items to be exact. You can use any paper punch you have on hand, or if you'd like to get up close and personal with your scissors, break em out and snip a shape of your own.
Now – for the gel pen – I strongly suggest you familiarize yourself with the Uniball White Gel Pen. I own three – and I'm in constant fear that I'll never be able to get another. I've used it here and here…and you'll be seeing lots more of it. Basically, it's the best $3.50 you'll ever spend. (Hyperbole much?)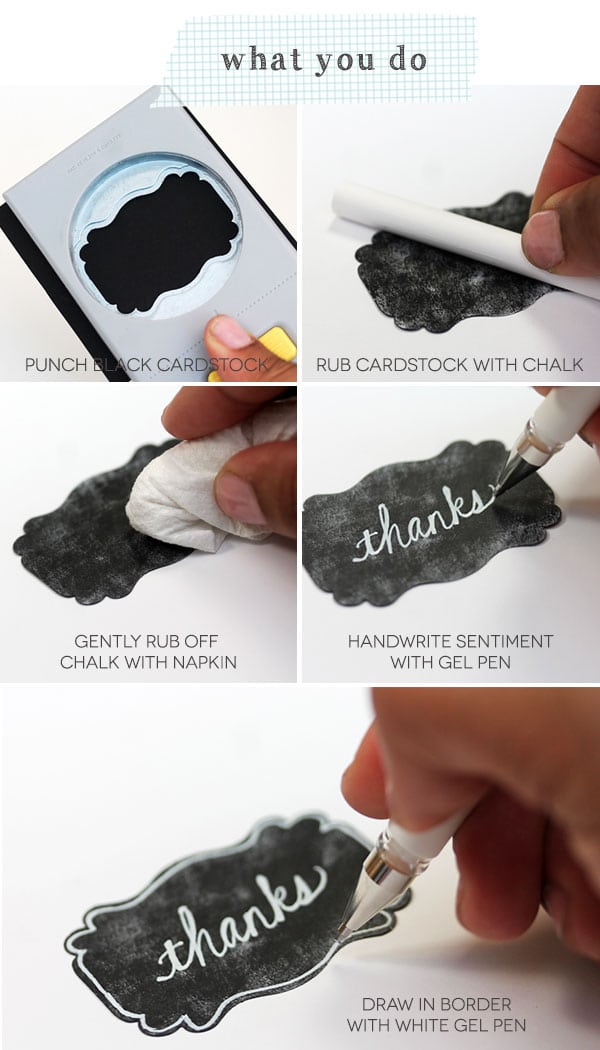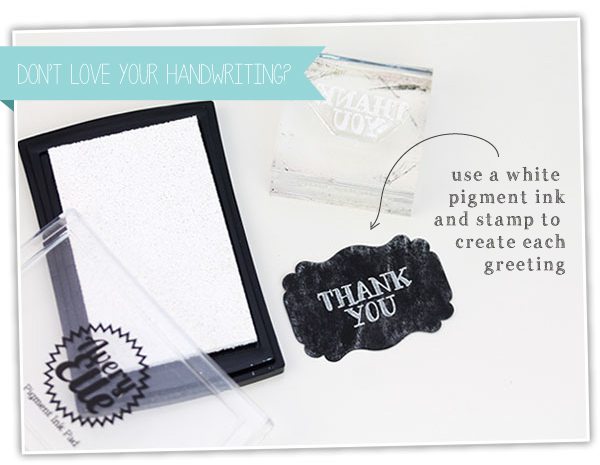 Whether you opt for handwritten sentiments or stamped ones, at this point, your labels are pretty much done. If you'd like to make them a bit more official, you can break out your sticker maker and turn them into adhesive labels.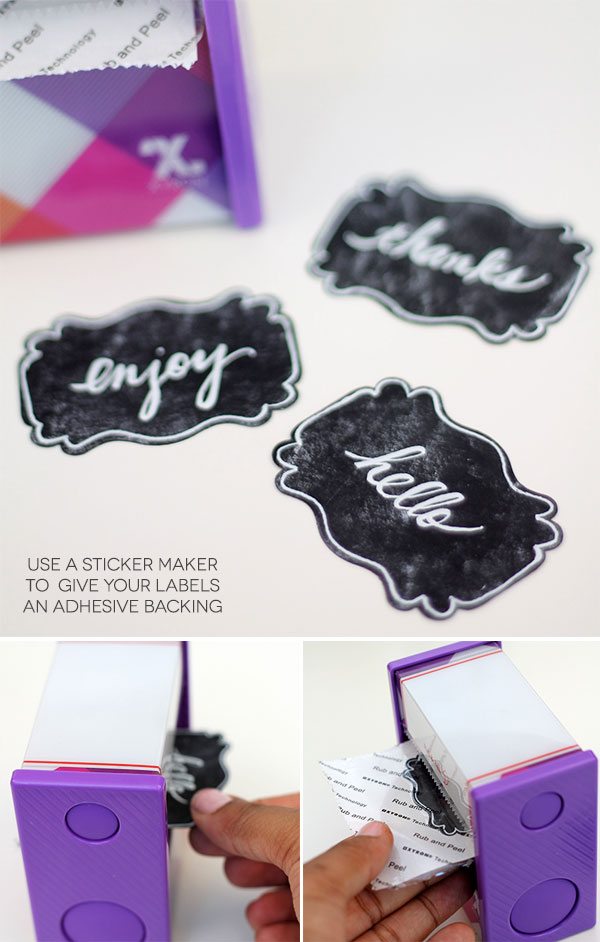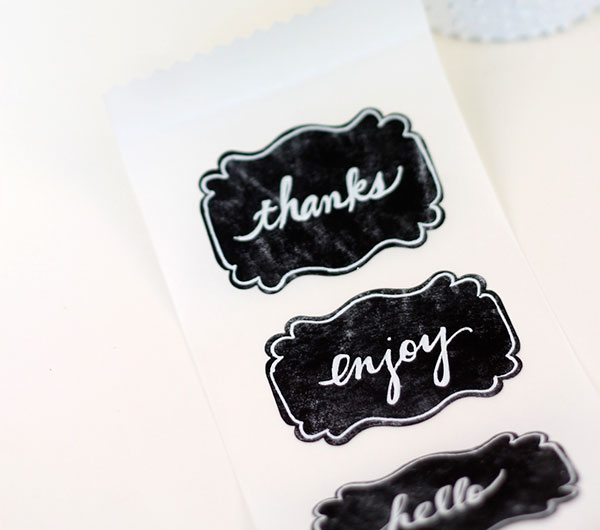 Now you're ready to adorn everything in your house with chalkboard labels that took you all of two minutes to create. I think these are a great solution for mass producing favors without much effort. You can also dress up a card front.