Whenever I send a handmade card, I sort of want to send a death threat with it. A threat that warns the recipient of the consequences should they decide to toss my handmade creation into the trash can. Being the moderately reasonable person that I am – I realize that this approach is probably not one of the ways to make friends and influence people. To the contrary – I'm pretty sure it lands you in jail. And I can't imagine I would do well in jail. There's no crafting in jail. Unless you count making a shiv.
Instead the whole death threat/shiv thing, I'll take a different approach. Here's the plan: I'm making stationery that gives the recipient no choice but to keep it and enjoy it everyday. Way more friendly than a death threat, right?
I'm taking art prints from my beloved Minted and turning them into pretty stationery that does double duty. Let me show you what I'm talkin' about: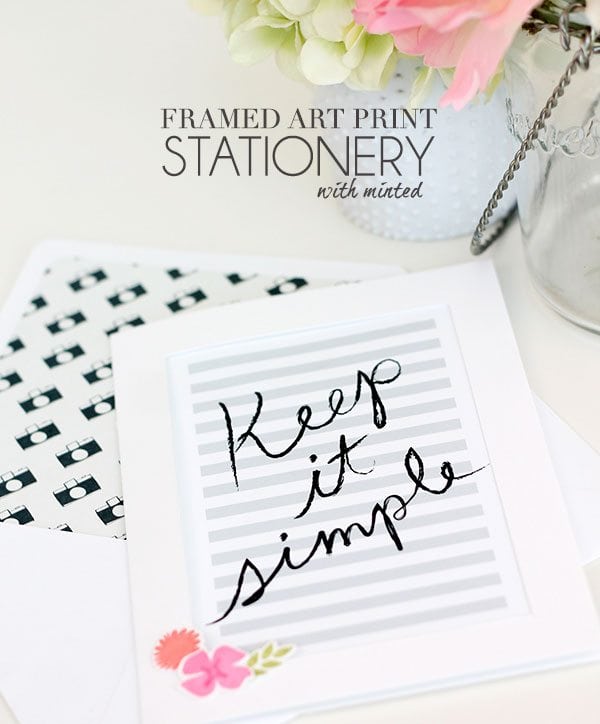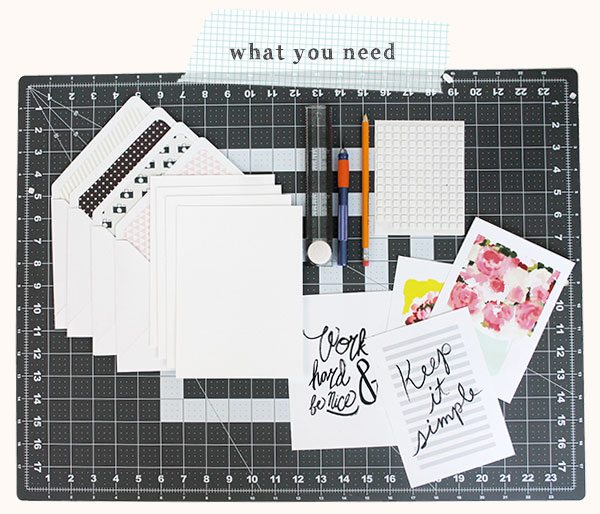 Self-healing cutting mat like this one .
5.5″ x 7.5″ cards which you can cut yourself from white letter-sized cardstock, folded in half, then trimmed 1″ on the long edge.
Ruler
Craft knife like this one.
Pencil
Small dimensional square adhesives like these.
Minted 5×7 Art Prints in your choice of design
Envelopes (optional)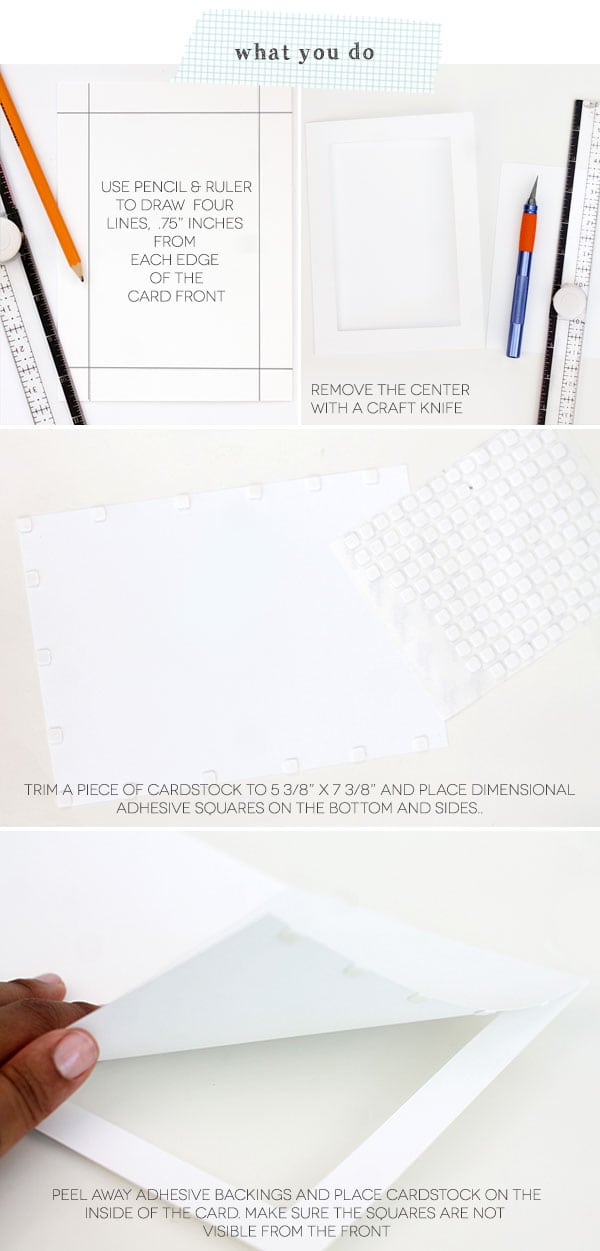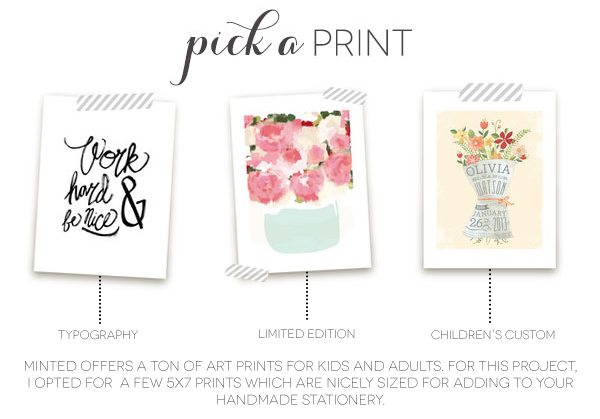 With all the options for art prints, you can really take these in any direction you want and create something very customized for your recipient. I opted for florals and typography. I have a blogger friend in mind for the typography cards and I think the sentiments are so fitting.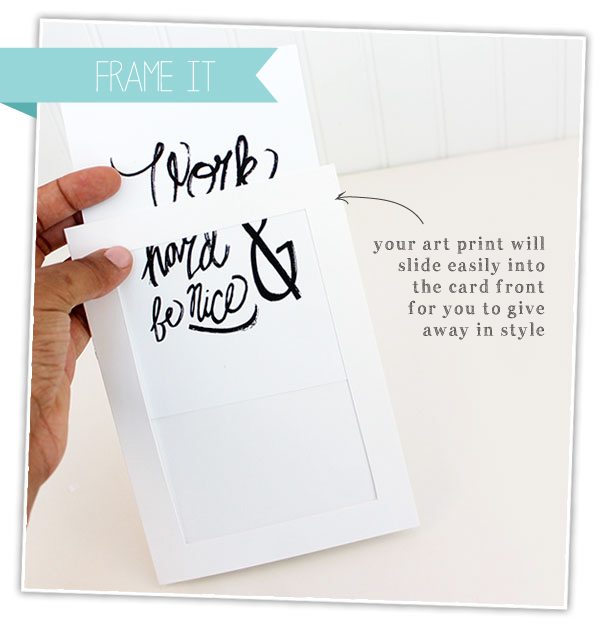 Once you've assembled your cards fronts, you can add a little bit of embellishment to make them more than just a frame. To my cards, I added some simple floral stamps which accented the typography nicely. For the floral prints, I added simple stamped sentiments.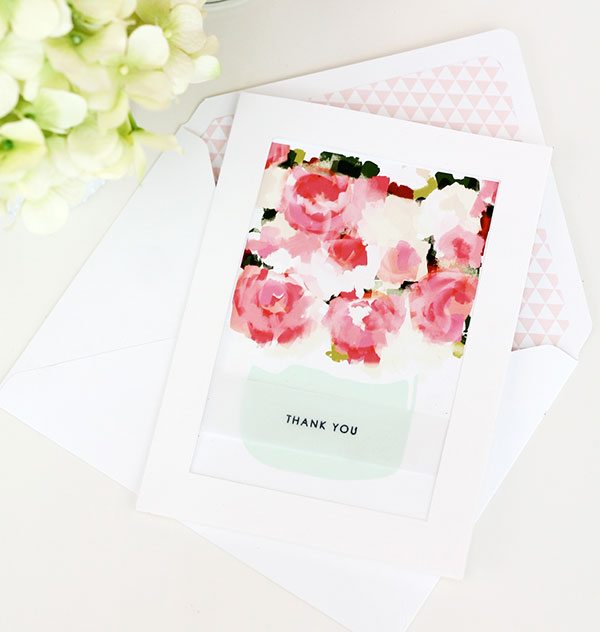 For this beautiful Peonies in a Vase print, I added a strip of vellum to the inside of the frame so that the print could still be seen. When you pull out the print the vellum strip stays put.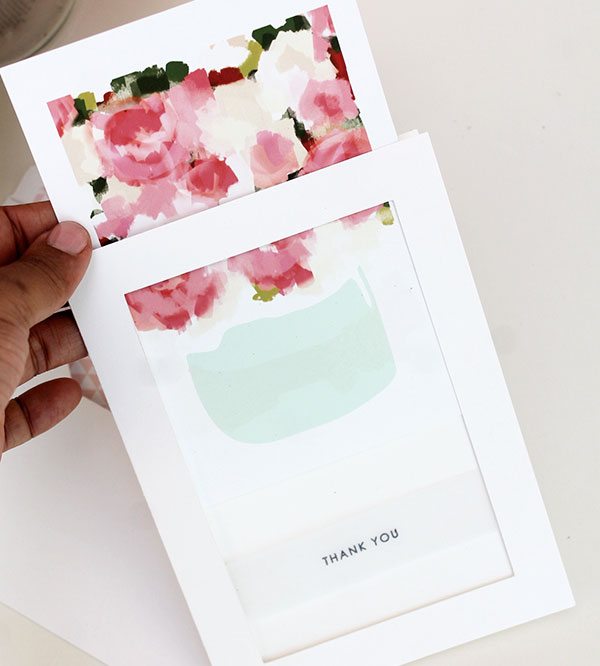 Perhaps my favorite typography print is this one, which gives some good words to live by. Since the print is so very simple, I added florals to each corner to add a pop of color. The little floral stamps from Fresh Cut Florals are perfectly sized for this.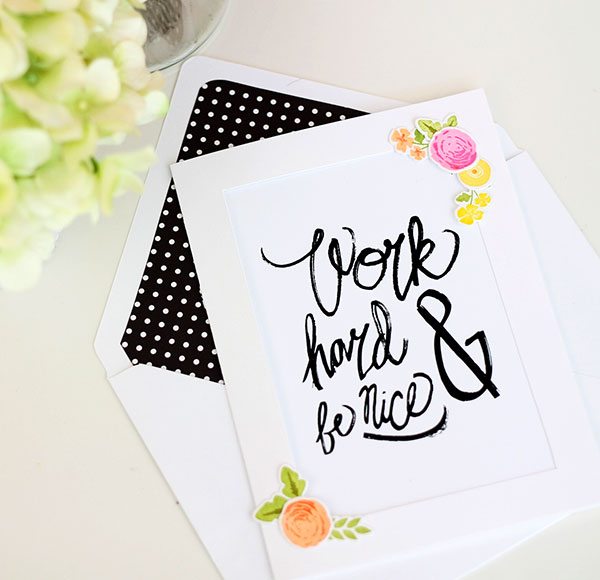 The bold colors in this peony print didn't need much extra, so I cut the frame so that I had a little extra space on the bottom where I could add a very simple, stamped thank you.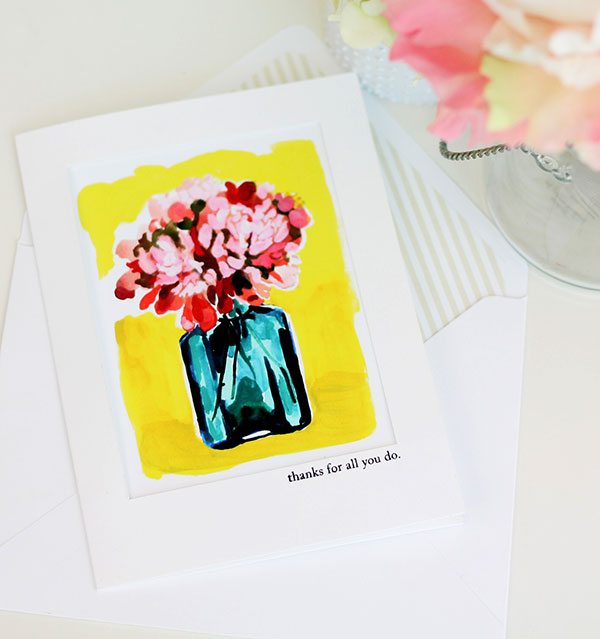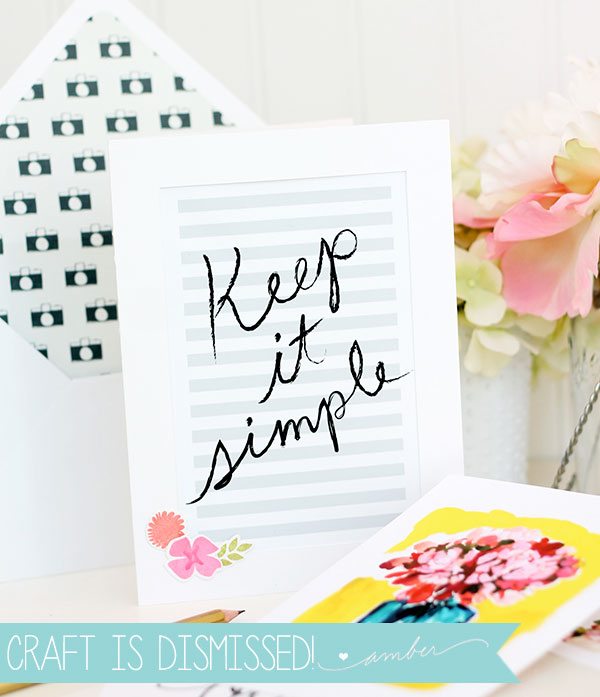 Which print is your favorite!? Be sure to come visit me on Facebook or Instagram to see how I decided to frame my personal fave.