It's fall, y'all. At least that's that the calendar says. The temps here in Miami say otherwise. Oh, what I wouldn't do for a crisp breeze and excuse to wear a pair of boots. But alas, tank tops will have to do. With absolutely no fall weather to speak of, I'm crafting up my own version of autumn in the simpliest way possible: paper punch apples. You are gonna love these. They are incredibly easy to make!
Red, green and yellow cardstock
Brown baker's twine – which you can snag at Baker's Stock where the code TWINE50 will get you 50% of your entire order of baker's twine!
Craft knife – this one is my favorite
White gel pen – I swear by these!
1.75″ circle punch – by far my most used paper punch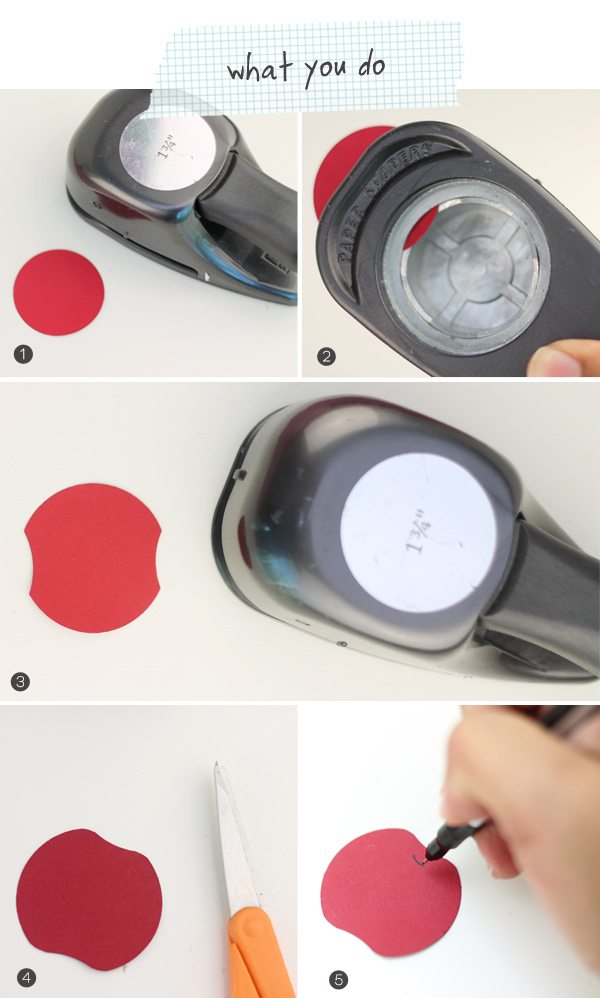 1. Punch a 1.75″ circle from red cardstock
2. Use the same circle punch to create a notch on the bottom of the circle
3. Repeat step 2 to create the shape shown
4. Round off the edges with a pair of scissors
5. Draw a curved black line on the shape as shown.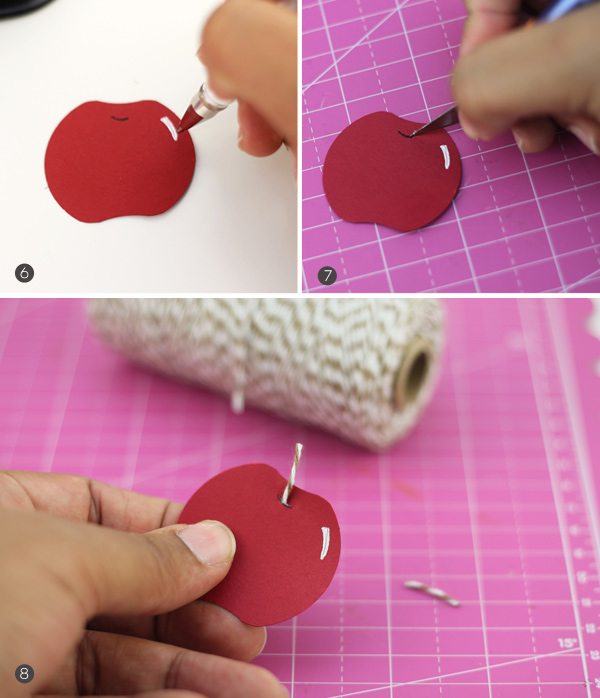 6. Add depth to the shape with a white gel pen
7. Use the craft knife to cut along the black curved line.
8. Insert a short piece of baker's twine into the slit.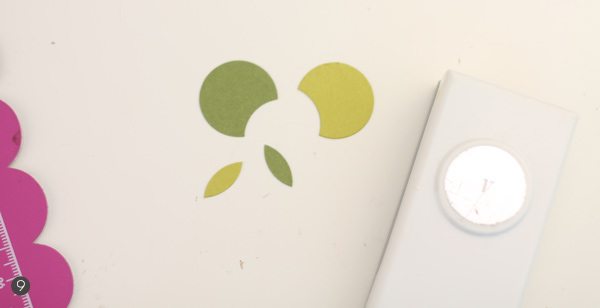 9. Use the 1″ circle punch to create leaf shapes. For a quick visual on creating leaf shapes with a circle punch, visit THIS post.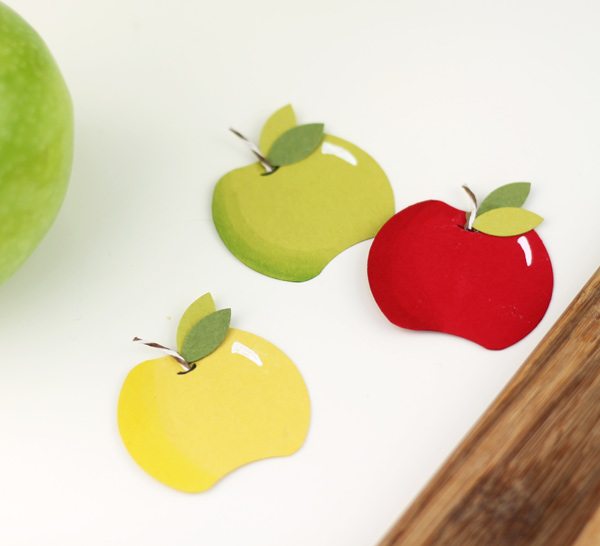 As with any of the paper punch shapes that I share on the blog, you can use these in a ton of different ways to dress up cards, tags and packaging. In the spirit of beautiful fall gifts, I used one of the apples to dress up a burlap tag that I created with a scrap of leftover fabric.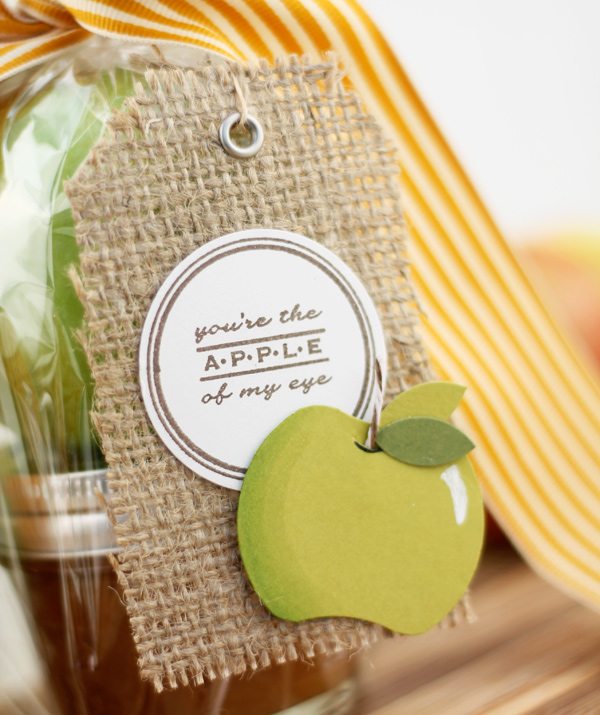 This tag was the perfect addition to a super simple autumn gift. Just take a small mason jar and fill it with caramel sauce. Top it with an apple and wrap it up in cellophane. The finished gift is beautiful, but oh so easy to pull together in just a few minutes.