Be honest.
Just admit it.
You have photo editing phobia, don't you?
You want to use it, but you think it's too complicated.
It's got too many fancy schmancy buttons and layers and all you want to do is superimpose your head onto Nicki Minaj's body, and send the photo to your best friend.
Or maybe you need to insert the Eiffel Tower into the background of your wedding photos because…why not?
Or maybe you're a little more reasonable about your photo edits and you just want to make cool images without getting a PhD is graphic design and illustration. For example, we all know how impossible it is to get a good photo of the entire family…well now you can use the Photomerge Group Shot Guided Edit to blend several shots into one so everyone looks their best. Seriously! You can also use the Perfect Portrait Guided Edit to whisk away a few wrinkles. Or turn a photo into a painting. Cool stuff, friends. Very cool, stuff.
Adobe Photoshop Elements 15  is basically, the easiest, most user friendly version of Photoshop in the history of ever. There are over forty (45 to be exact!)  Guided Edits that do all the tough stuff for you while you sit back and make all the fun decisions …like what shade of hot pink should Nicki Minaj's spandex pants be?
For the next few months, I'm teaming up in a sponsored partnership with Adobe to bring you some creative, no fuss projects that bring Photoshop Elements 15 and Premiere Elements 15 to life (sidenote: Premiere Elements is the Adobe video editing software…watch out J.J. Abrams, I'm coming for you).
Now that these newest versions have been released, you can snag 'em both right here.
For today's intro to Adobe Photoshop Elements 15, I'm creating a really easy project for all you memory keepers and scrapbookers. We're making our own scrapbook with minimal supplies and filling it with photos I edited using the Picture Stack Guided Edit feature. Let's do this…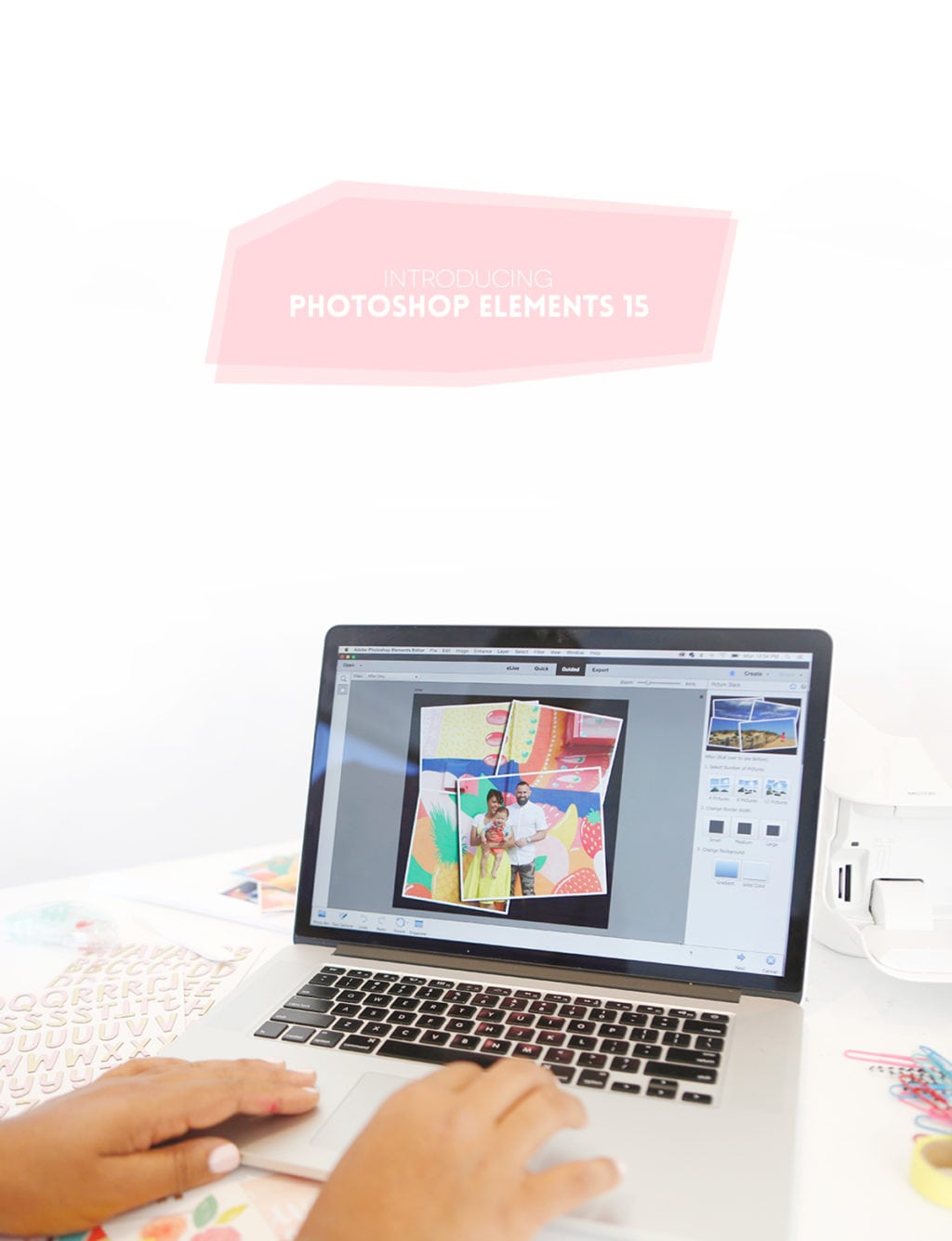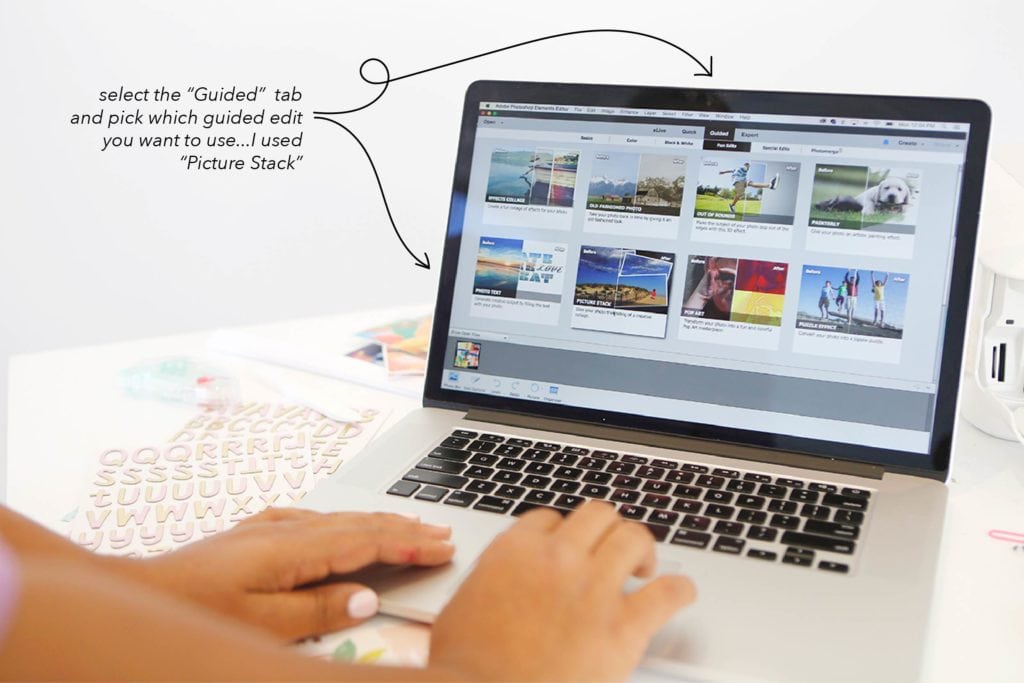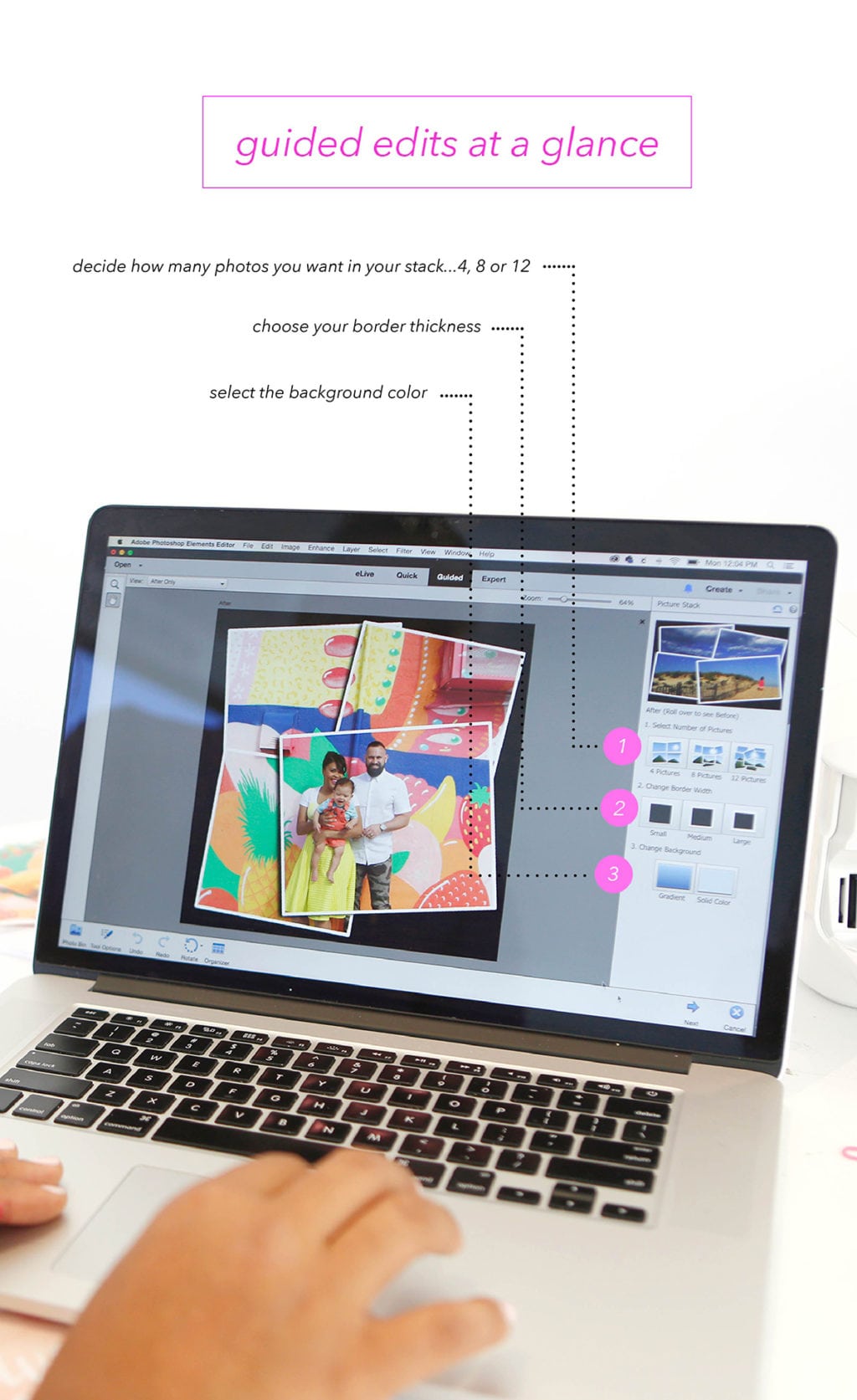 [ylwm_vimeo height="400″ width="600″ ]187750638[/ylwm_vimeo]
The technique here is pretty simple:
Create an accordion fold from a 12×12 piece of paper and glue the edge with Elmer's glue to create a spine. Very similar to what we did in THIS blog post from way back in the day.
Once the glue is dried you'll have the spine of the book and you can insert pages inside each of the folds. Easy peasy!
Now add your cool Photoshop Elements 15 photos and brag to all your friends about how crafty and smart you are. You can also use this same technique to make a Burn Book ala Mean Girls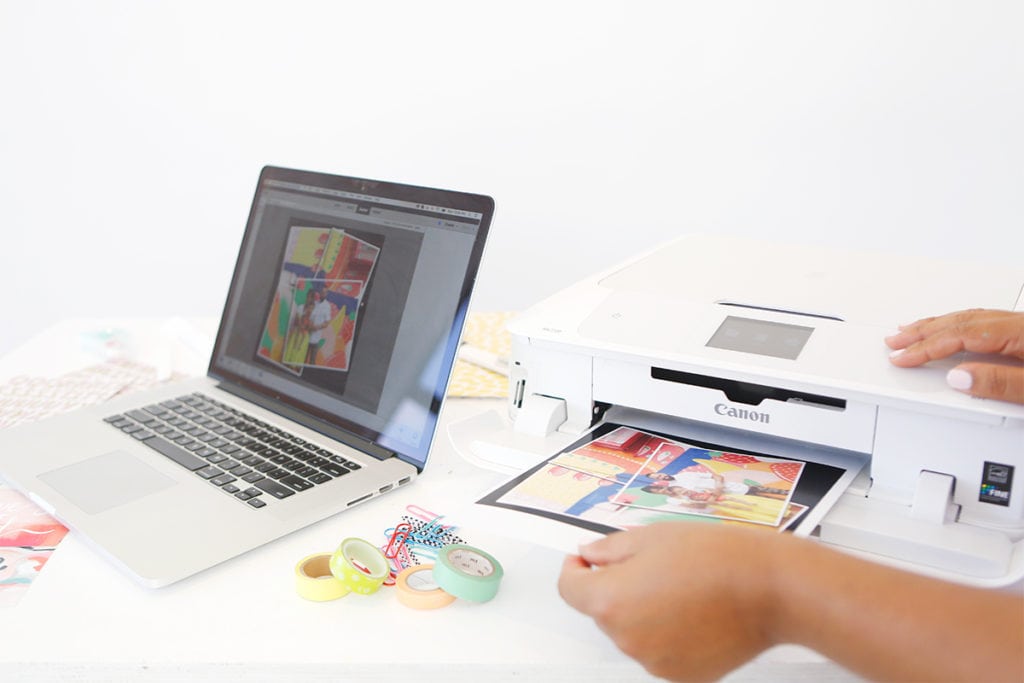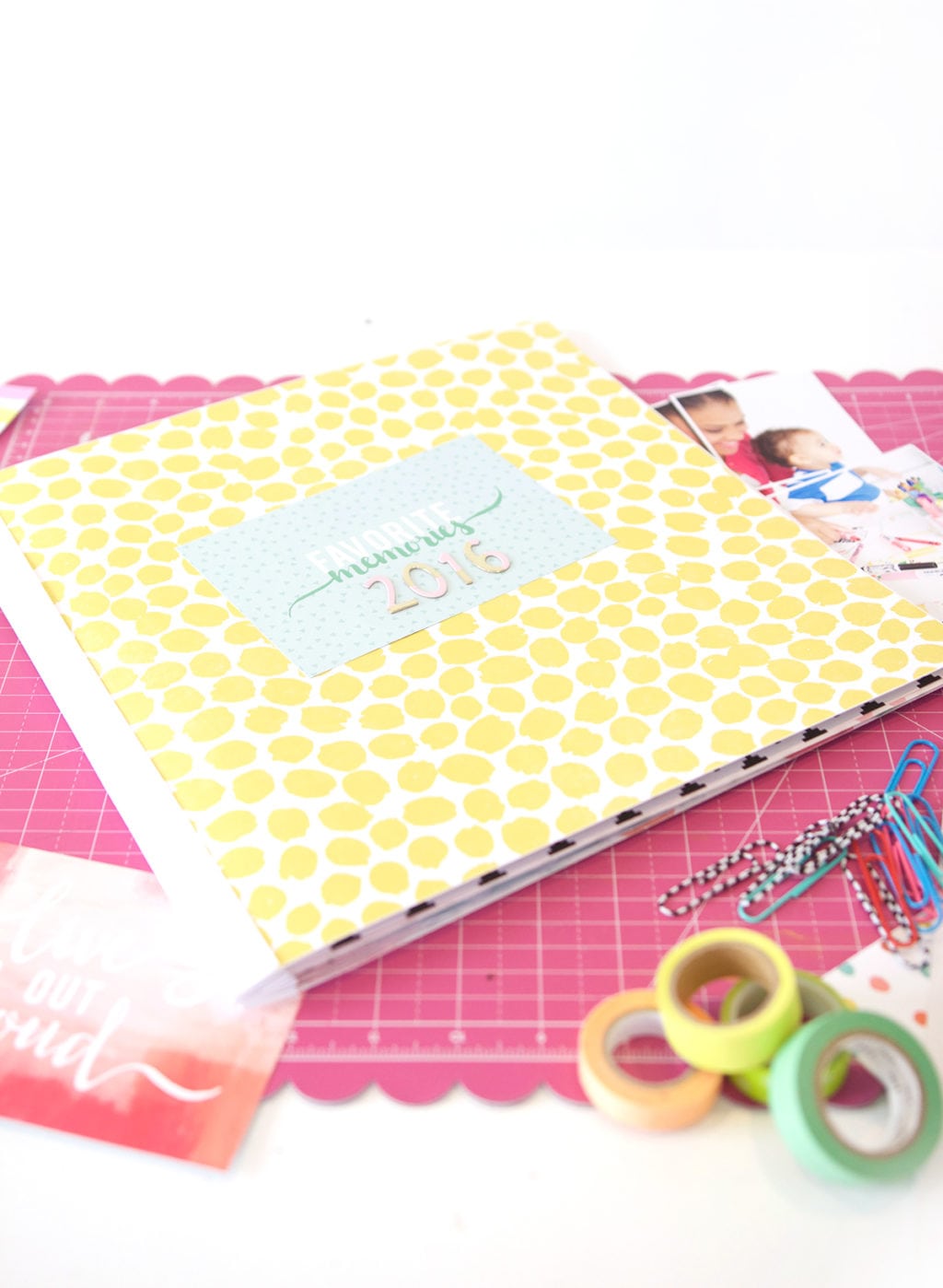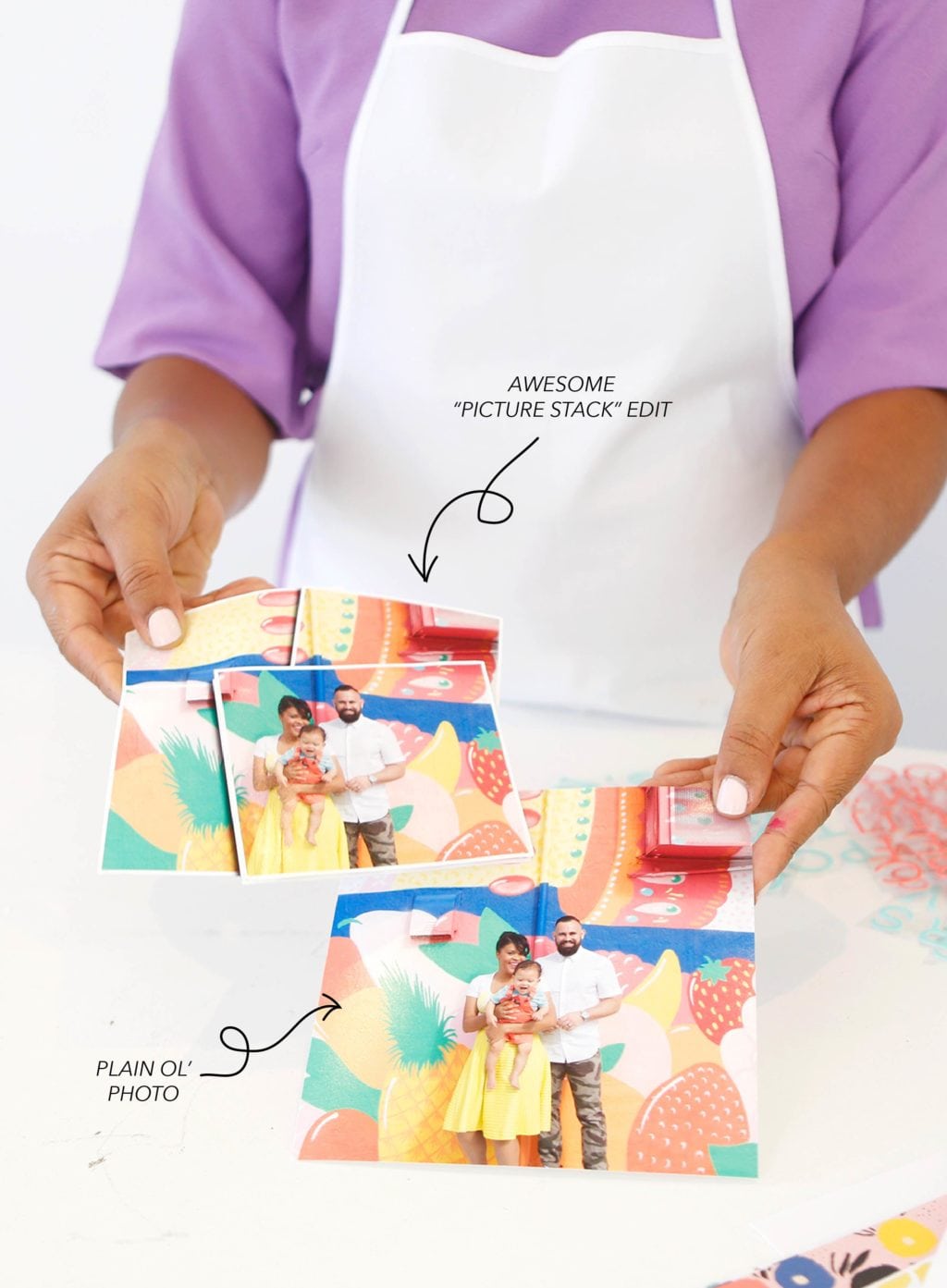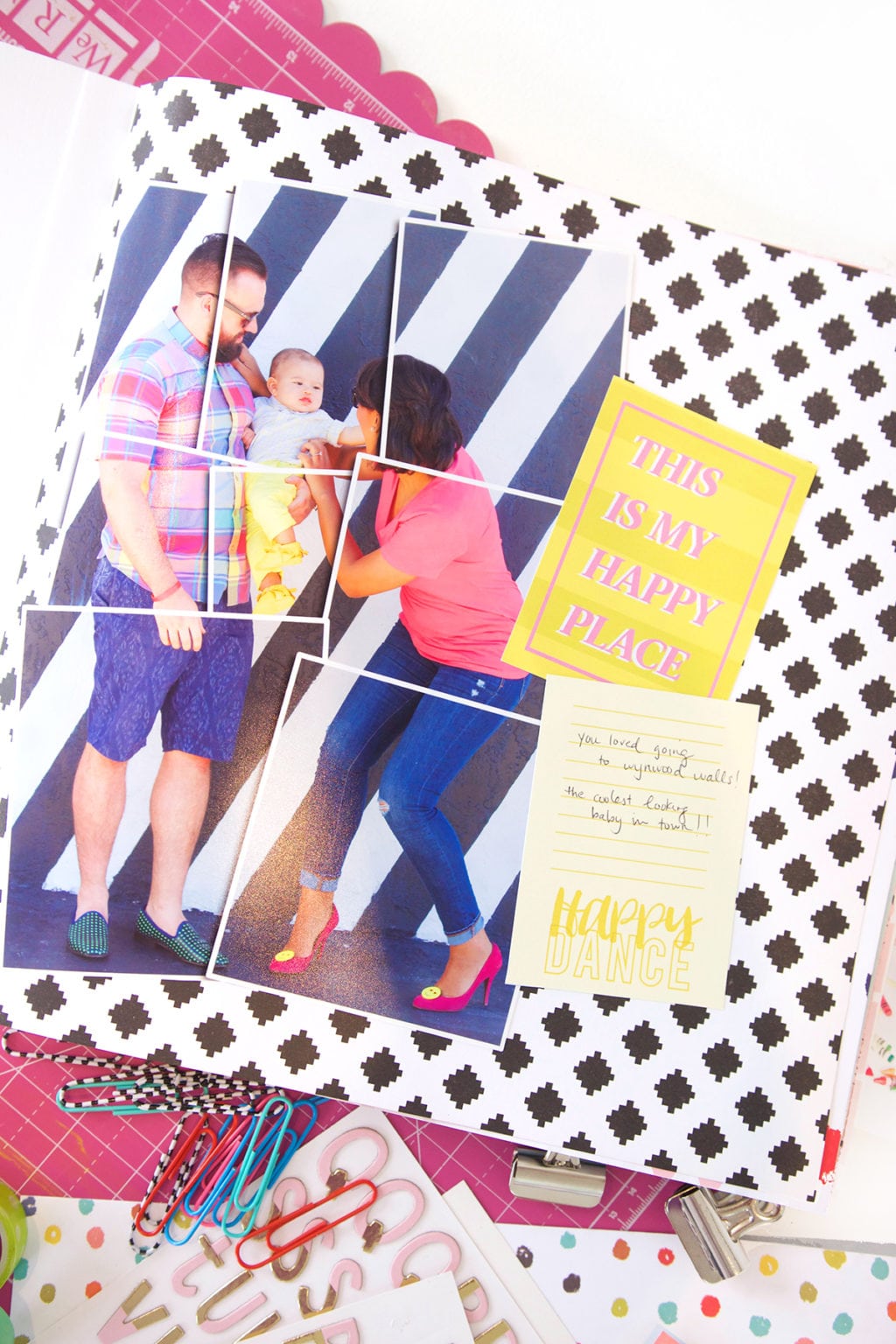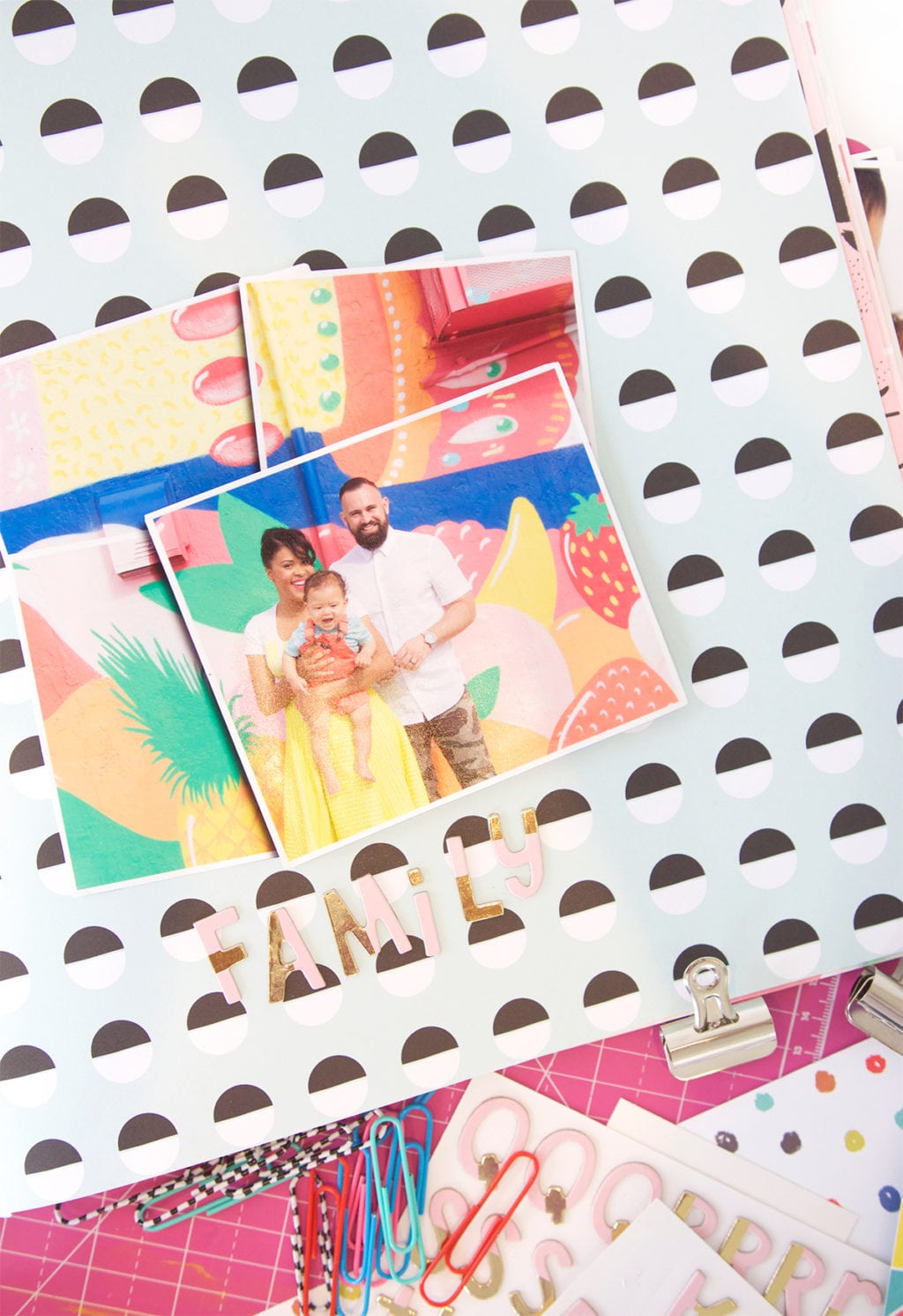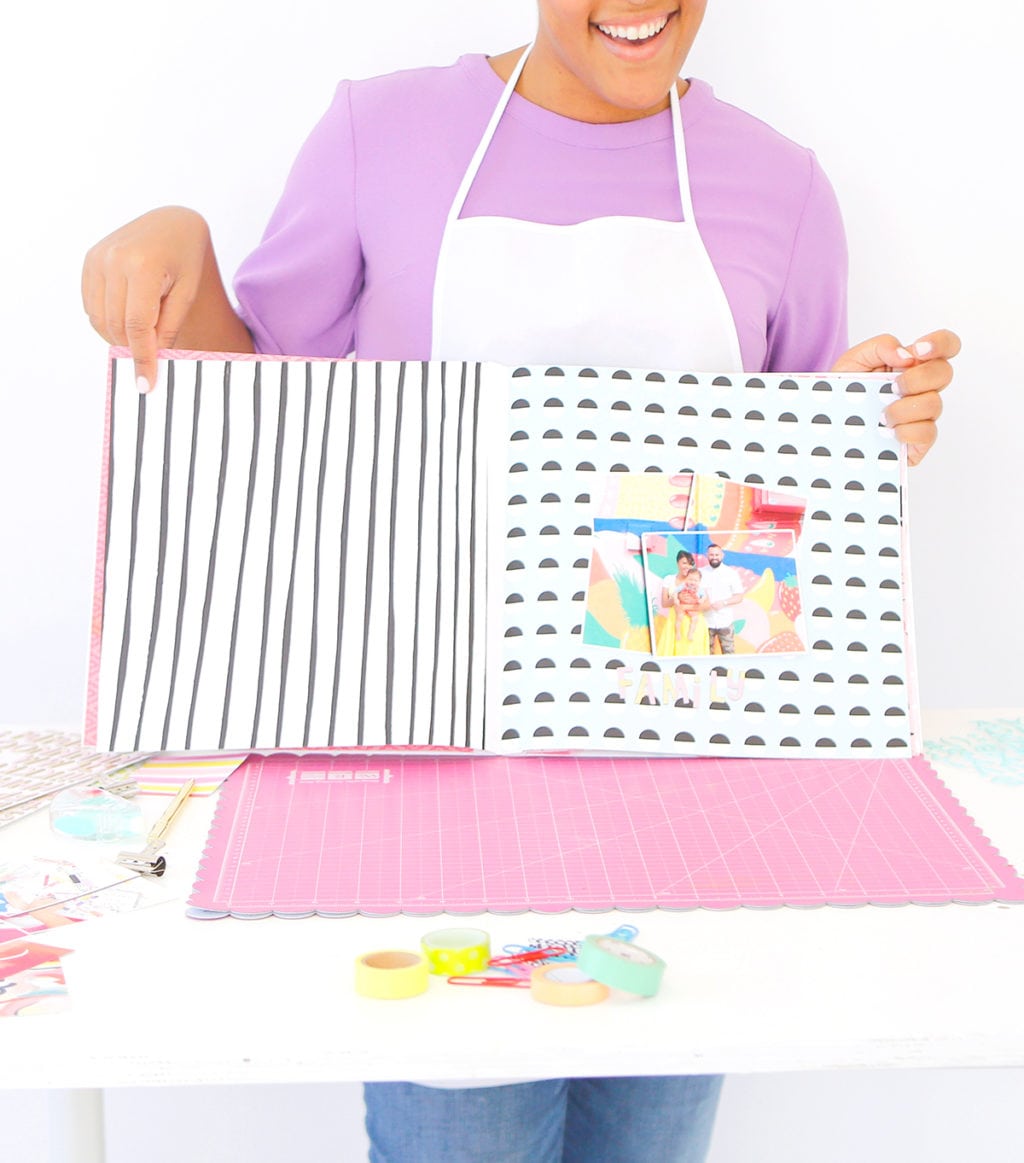 Photography: Devlopz
Crafting & Styling: Amber Kemp-Gerstel