Raise your hand high if you had a sticker collection. Bonus points if you STILL have a sticker collection. The mid-eighties were the height of my sticker collecting years. It was when you could buy stickers straight off the roll and they came in all varieties. There were oil stickers, puffy stickers and then there were the coveted scratch-n-sniff ones. Those were reserved for the most special of recipients. I took my stickers so, so seriously. Still do. Today I'm reviving the days when side ponies were king and scratch-n-sniff ruled the land. Turns out it's pretty easy to create your own scratch-n-sniff stickers and I'm going ot show you exactly how it's done. I've even partnered with Canon to bring you an exclusive printable that is just waiting to come to life with all the smelly smells.
For downloadable printables like the one in today's DIY, I use my Canon PIXMA MG7720.  It's my everyday printer and can handle cardstock without a problem and the colors come out vibrant and bold.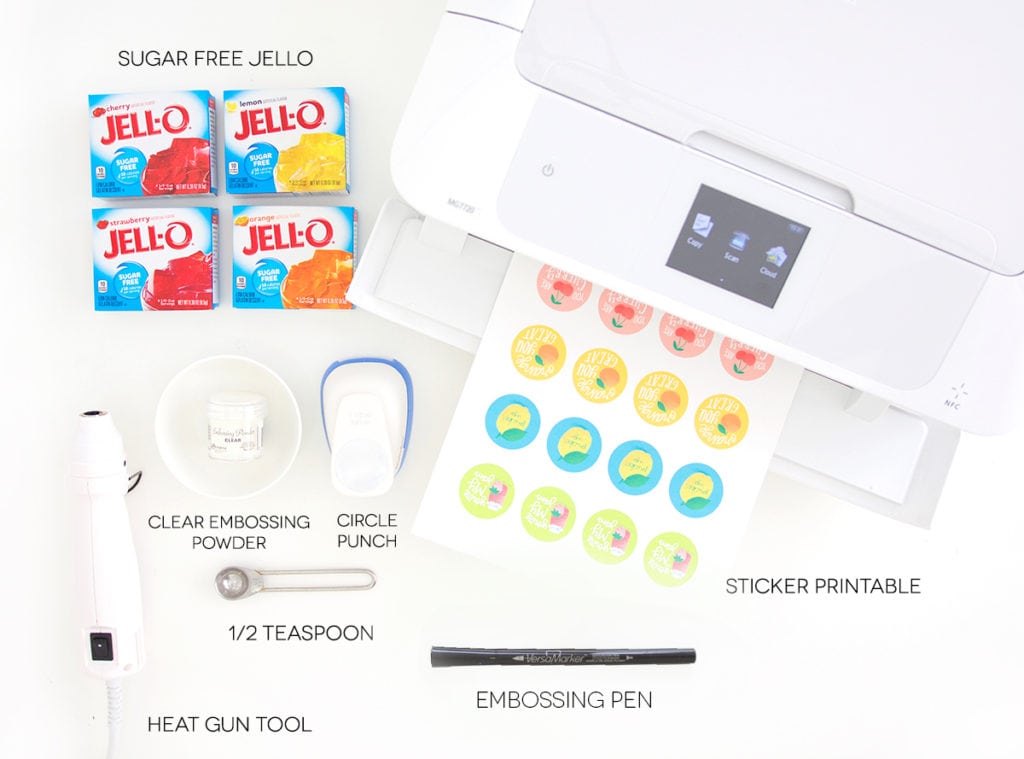 To make these DIY scratch-n-sniff stickers, you'll need:
The free printable by K.Becca – keep scrolling to download it!
A 1 ½" circle punch (or scissors)
Sugar-Free Jello – must be sugar-free! Regular Jello won't work.
Clear embossing powder and a bowl
A ½ teaspoon measure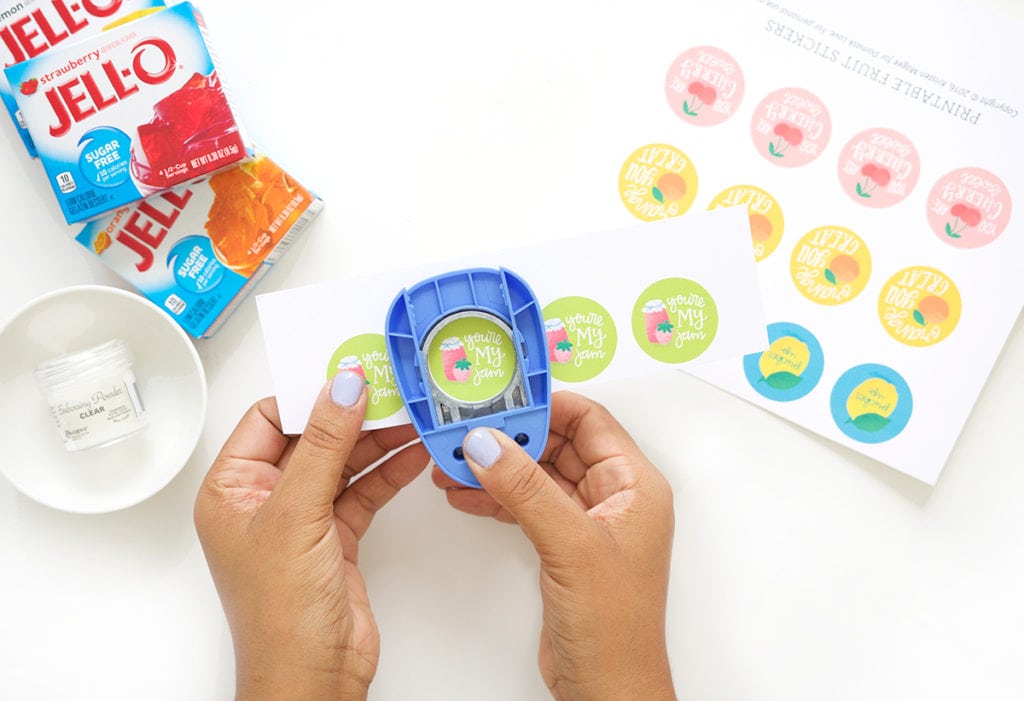 Punch out the printable stickers using a 1 ½" circle punch or use scissors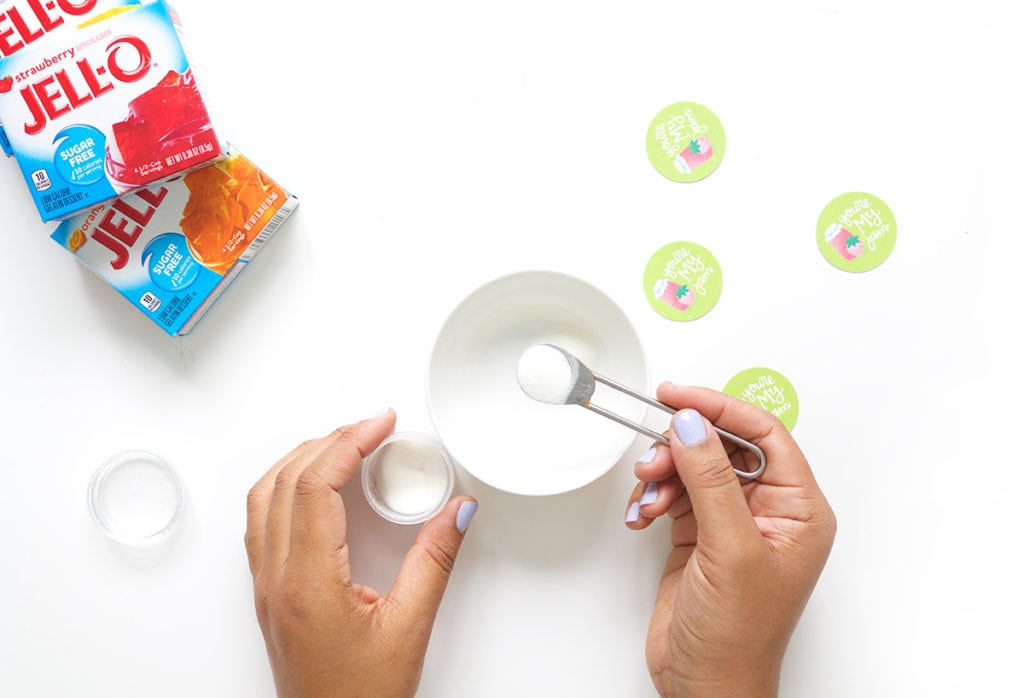 Measure out TWO scoops of clear embossing powder with the ½" teaspoon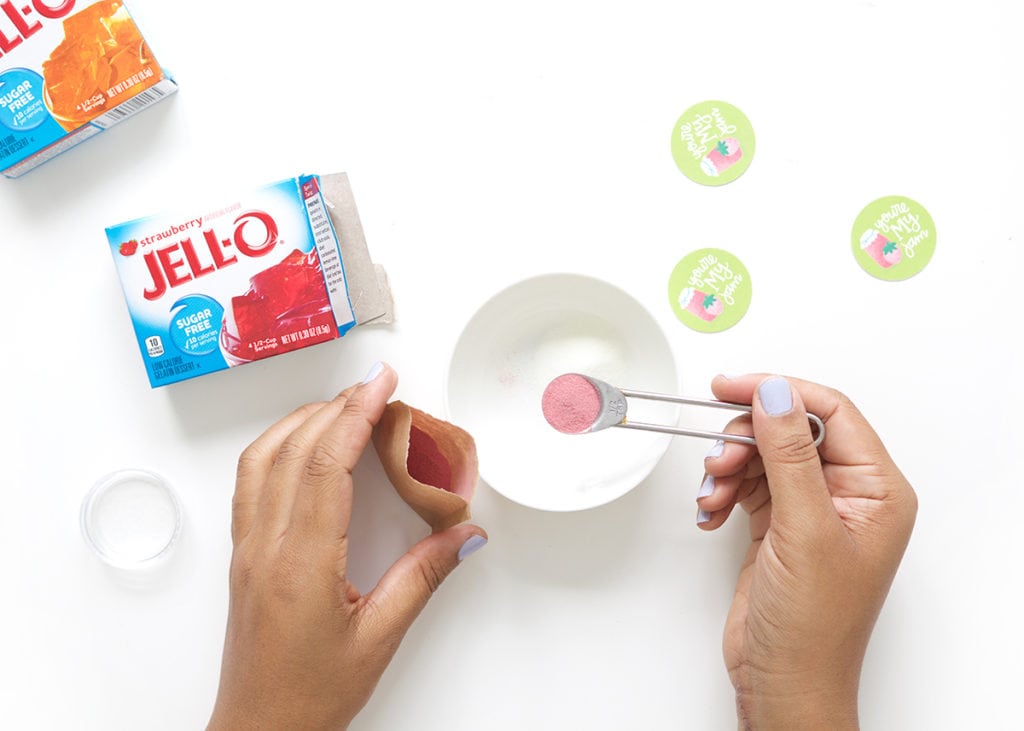 Measure out ONE scoop of the sugar-free Jello ( you are creating a ratio of 2:1, embossing powder to jello, so feel free to adjust these measurements to the amount you need)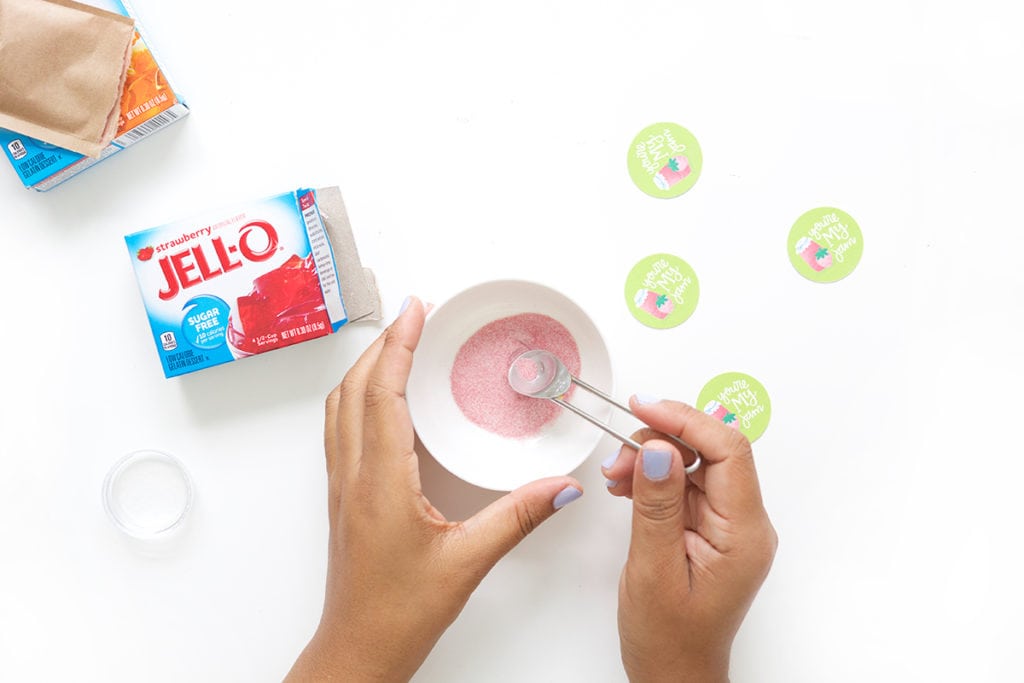 Mix both together until well blended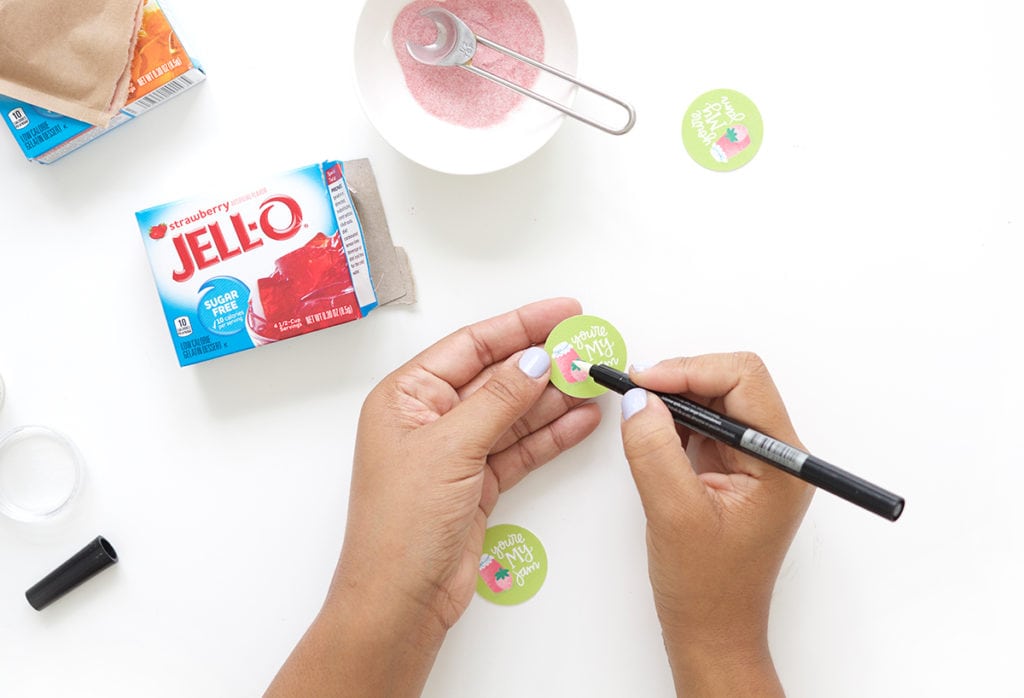 Use the embossing pen to color in the image. The ink in the pen is clear so you won't see  anything show up on the paper.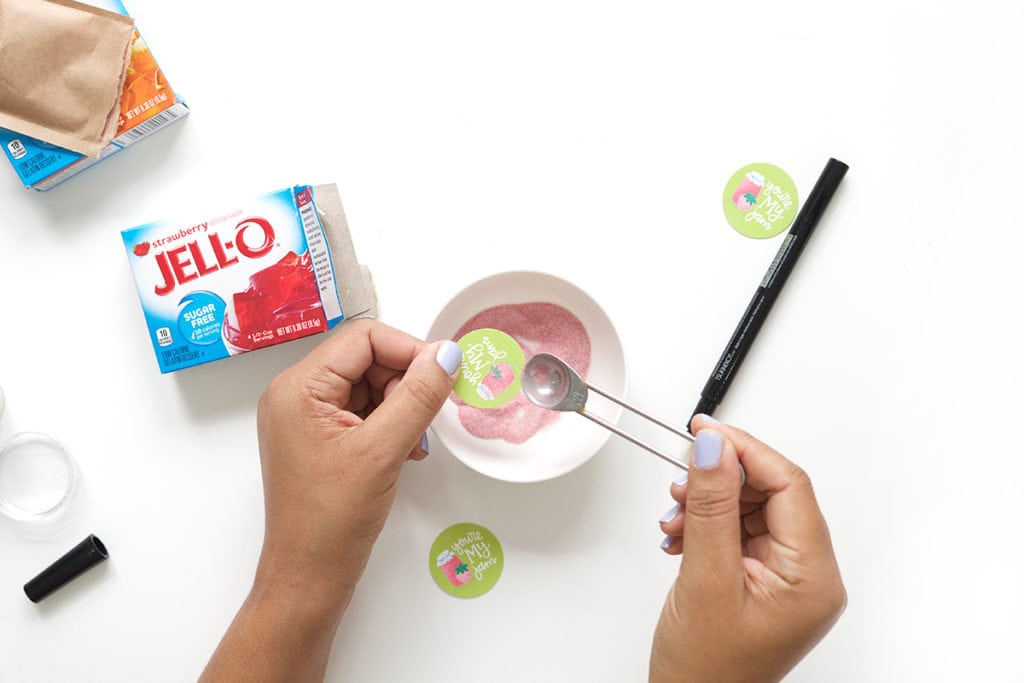 Immediately sprinkle the embossing mix over the sticker – it will stick to where you placed the embossing ink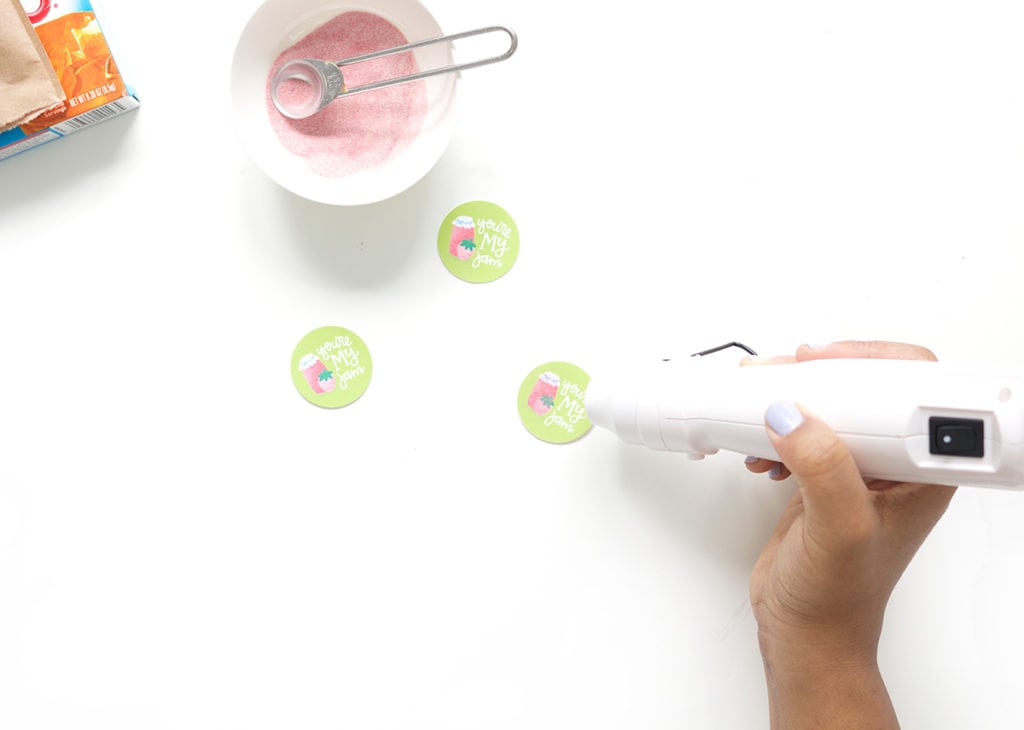 Use the heat gun to melt the embossing powder, then allow the sticker to cool down.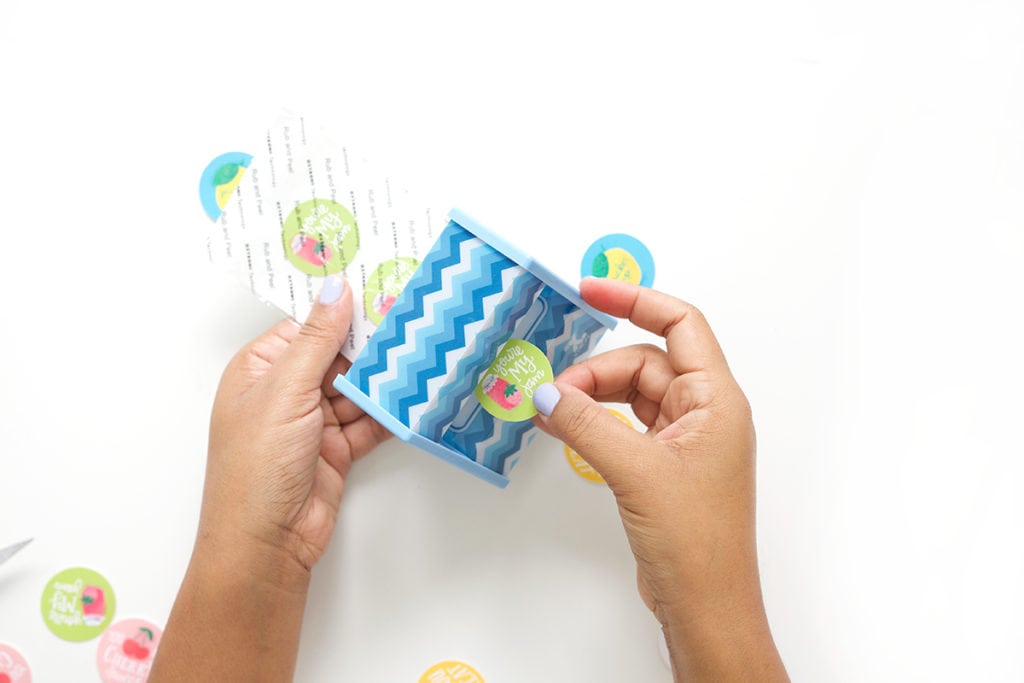 To create a sticker, run each circle through a sticker maker.
Once you're done making your stickers, you can use them in any way you want. I opted to create simple scratch-n-sniff notecards.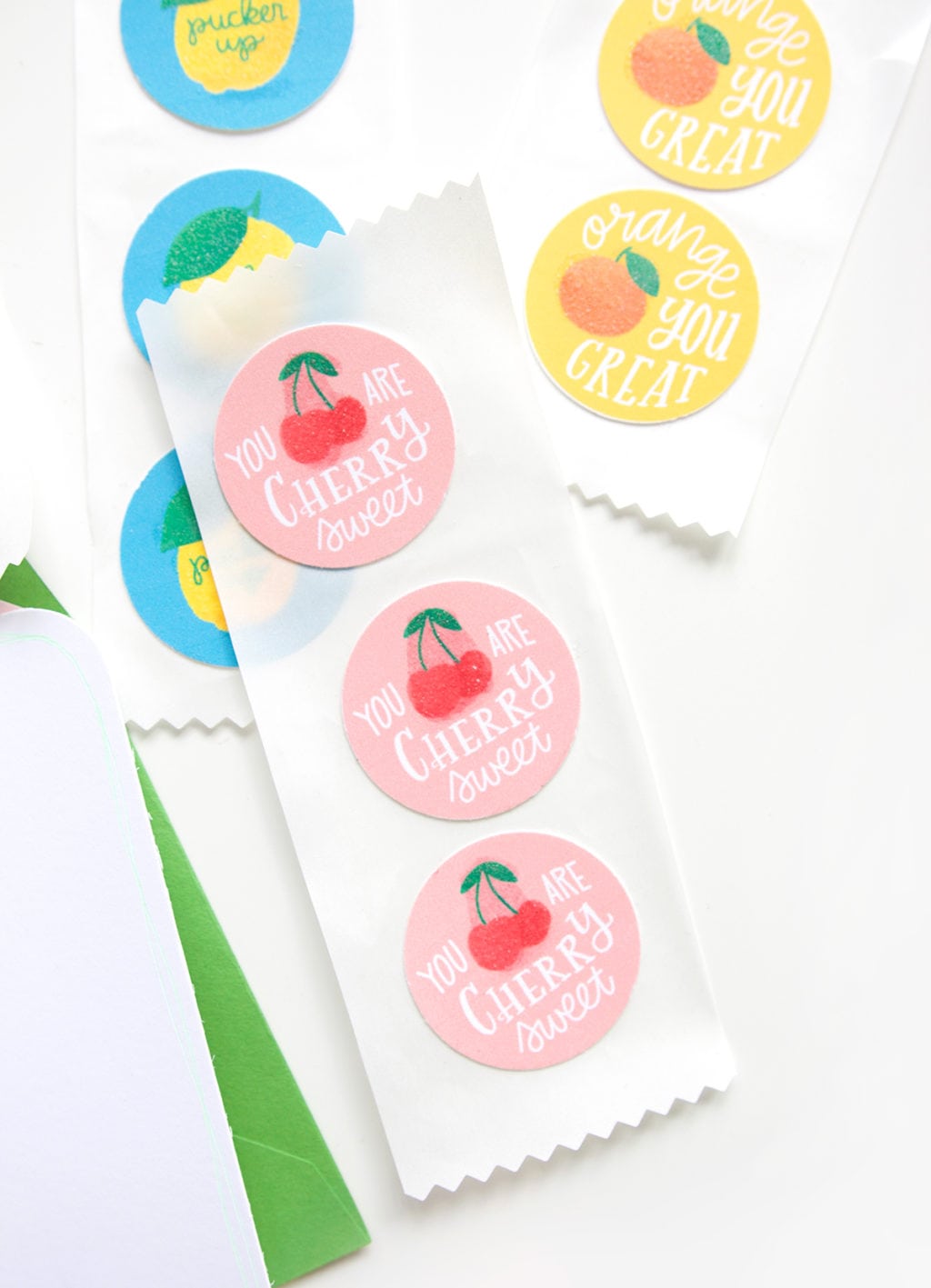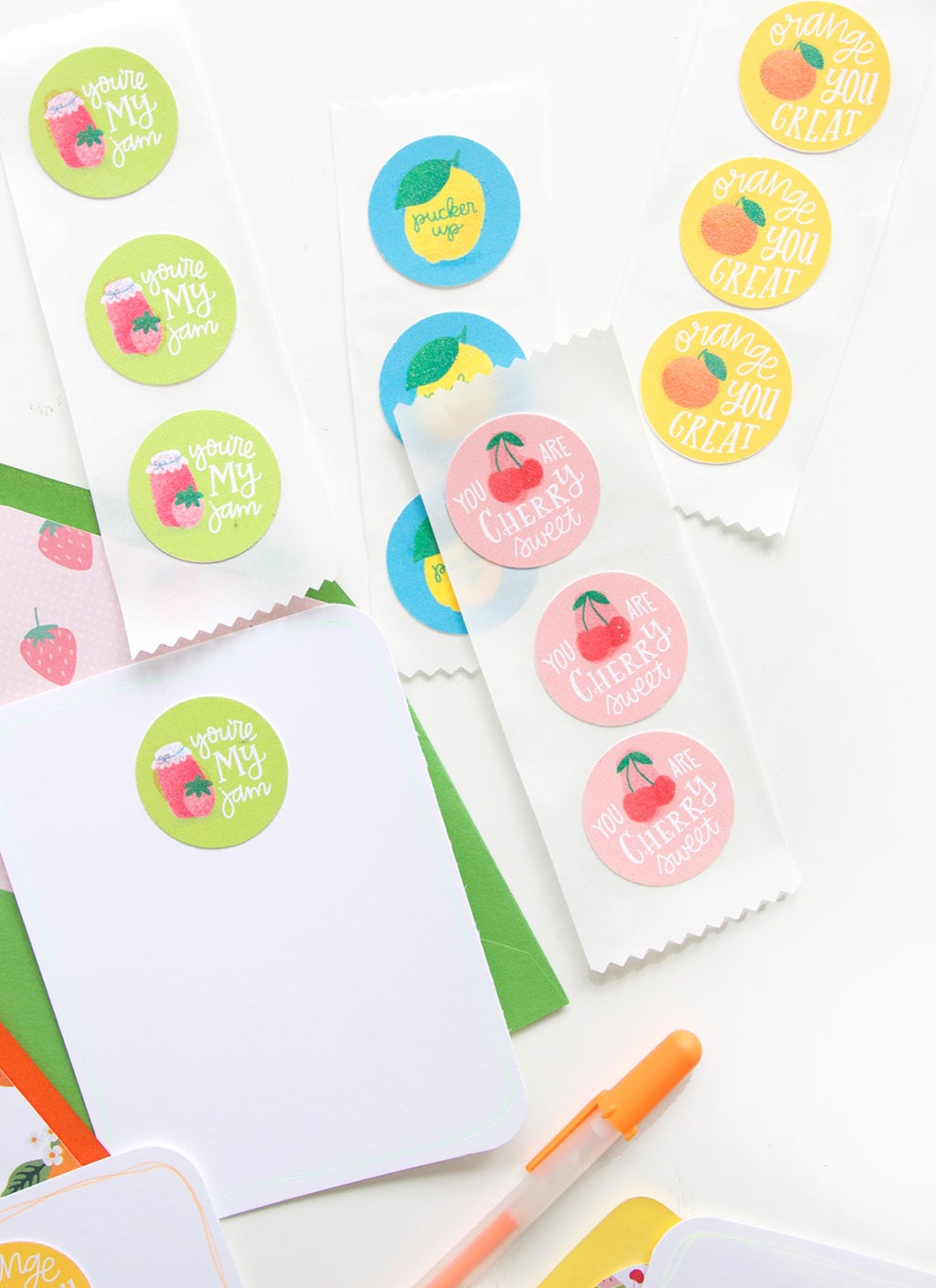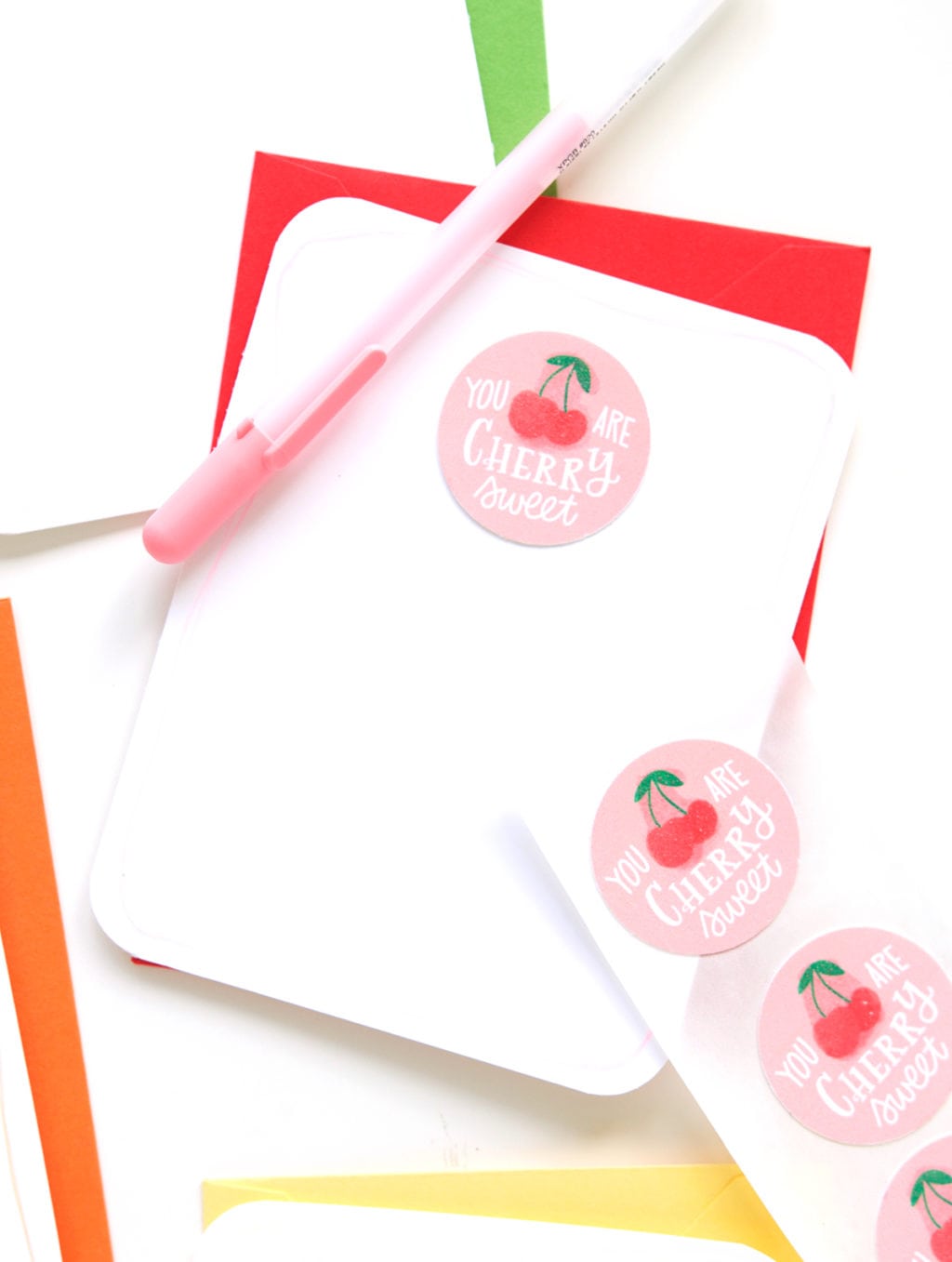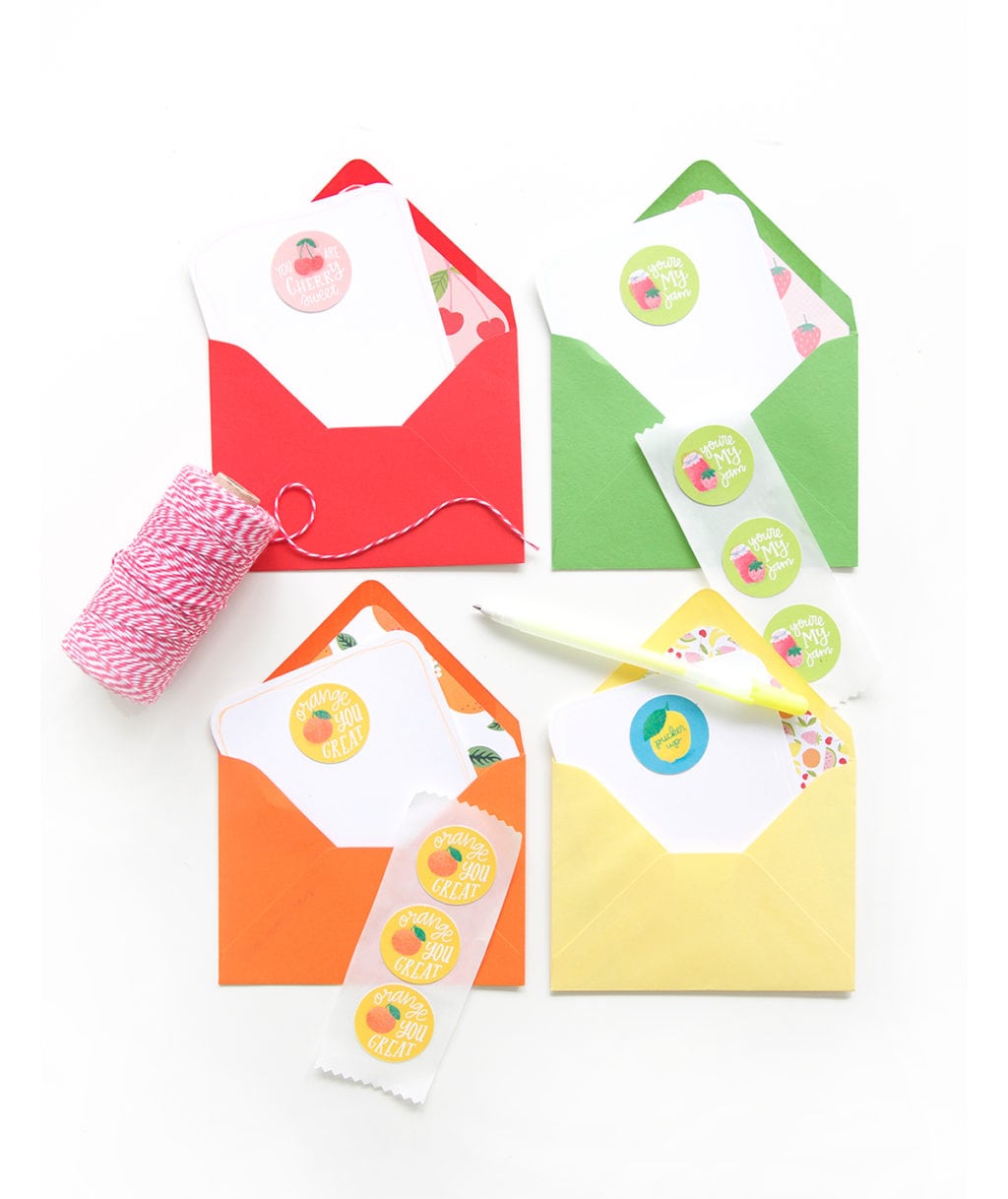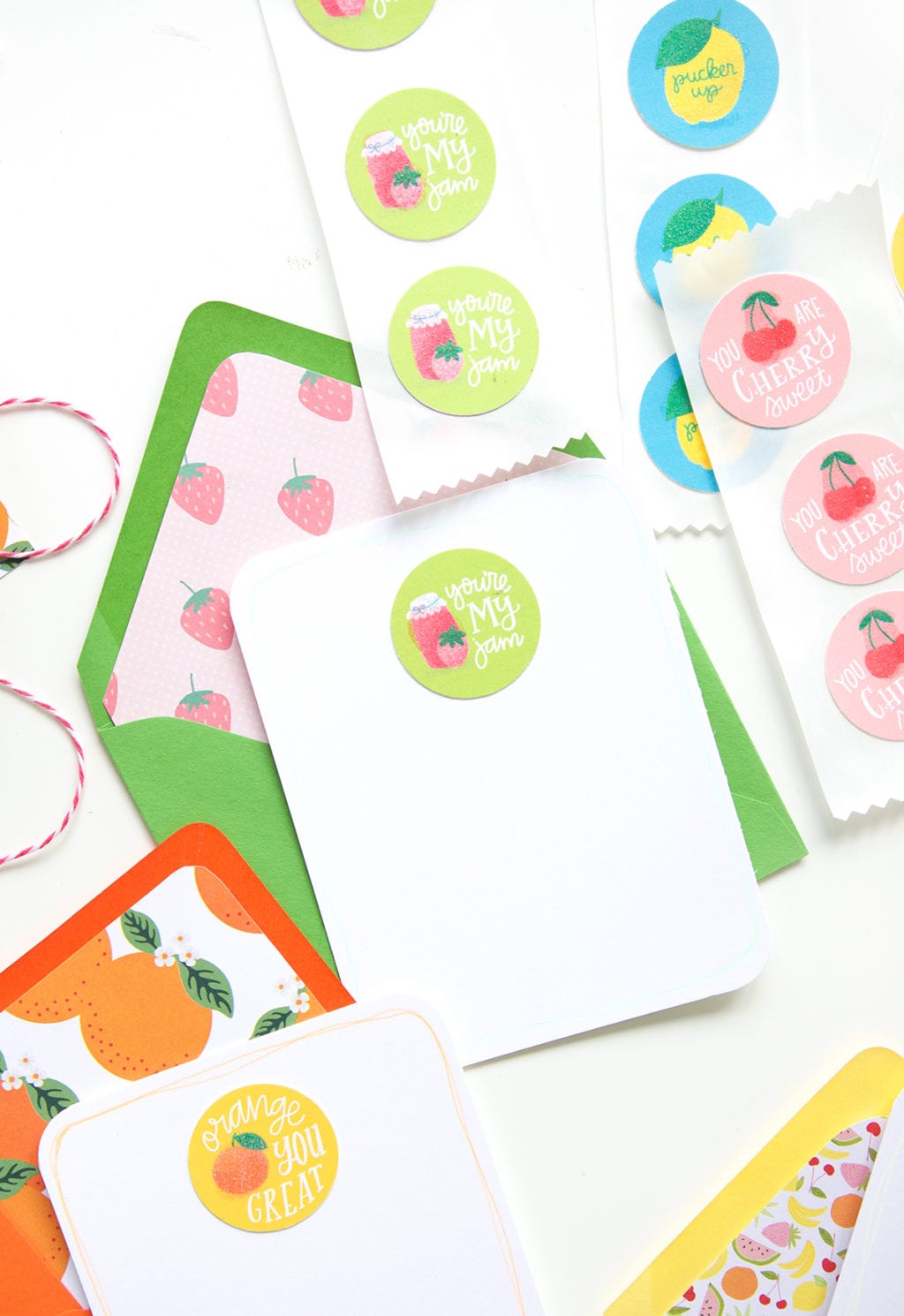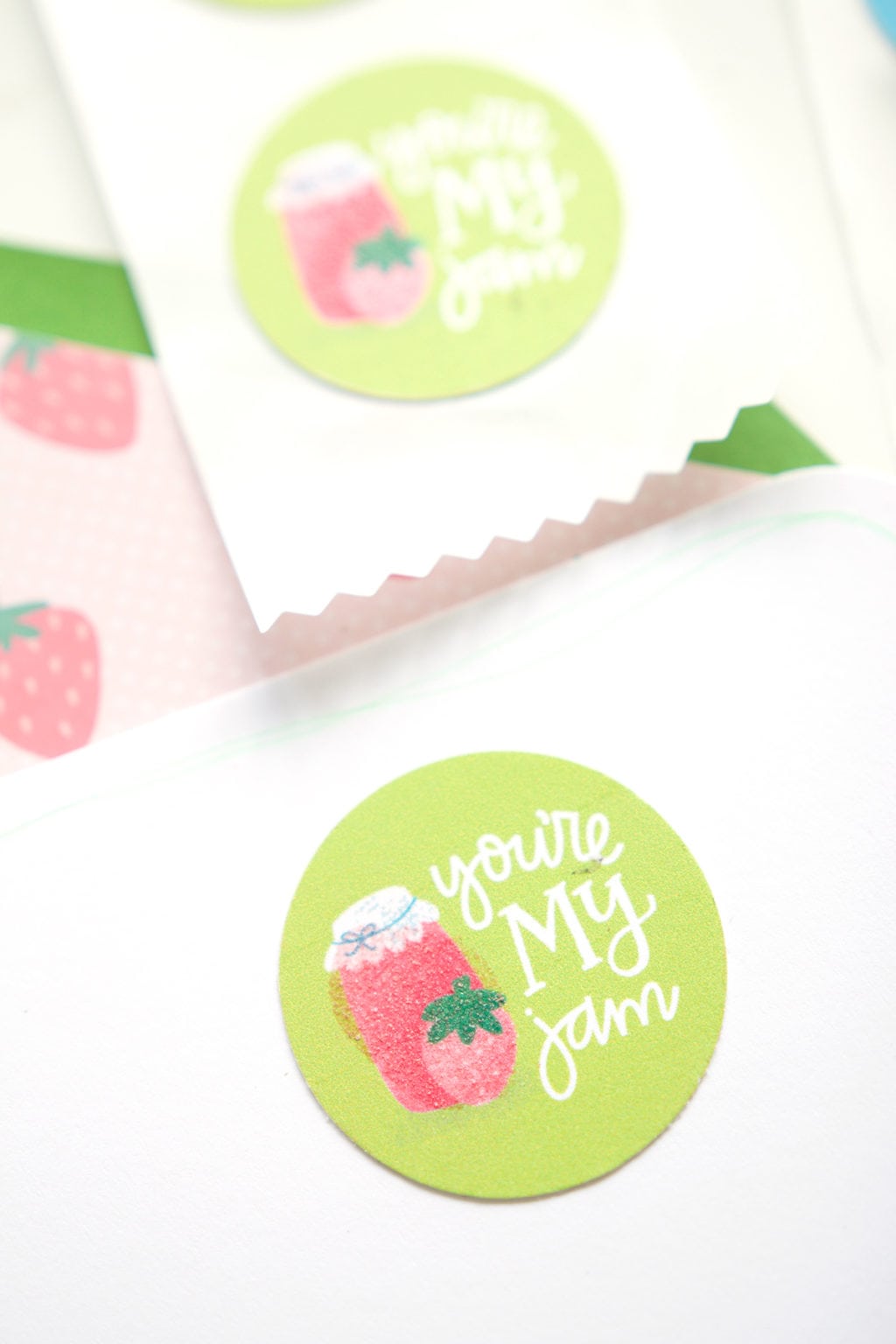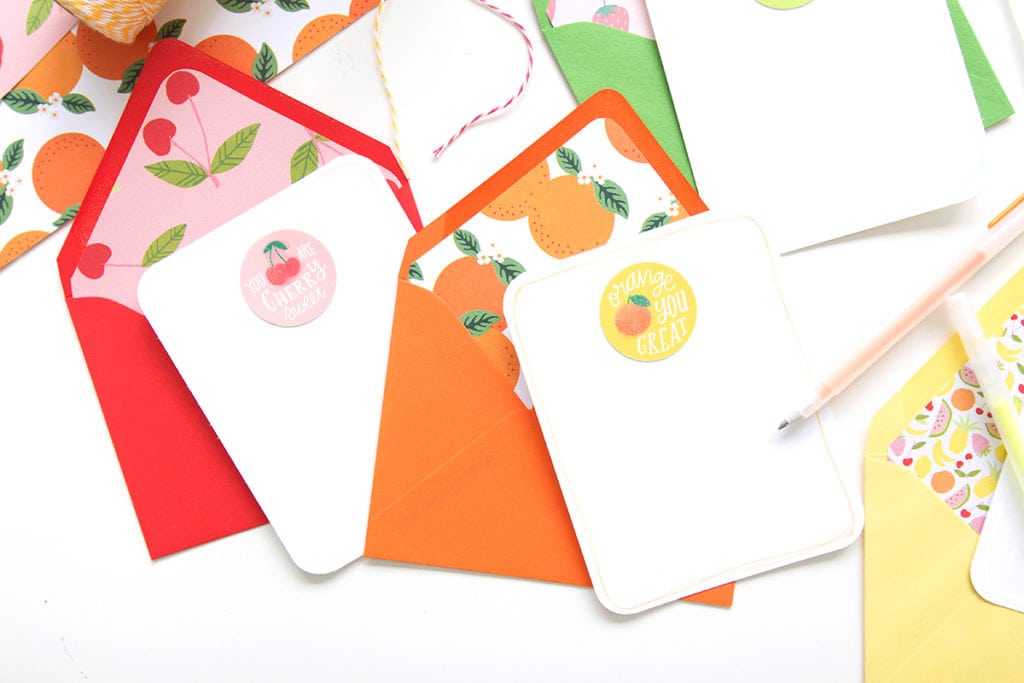 Now it's your turn to print out some stickers and start crafting! And, if you're on the hunt for a printer, check out the Canon PIXMA MG7720. It's my new bestie and I'm pretty sure you'll love it too.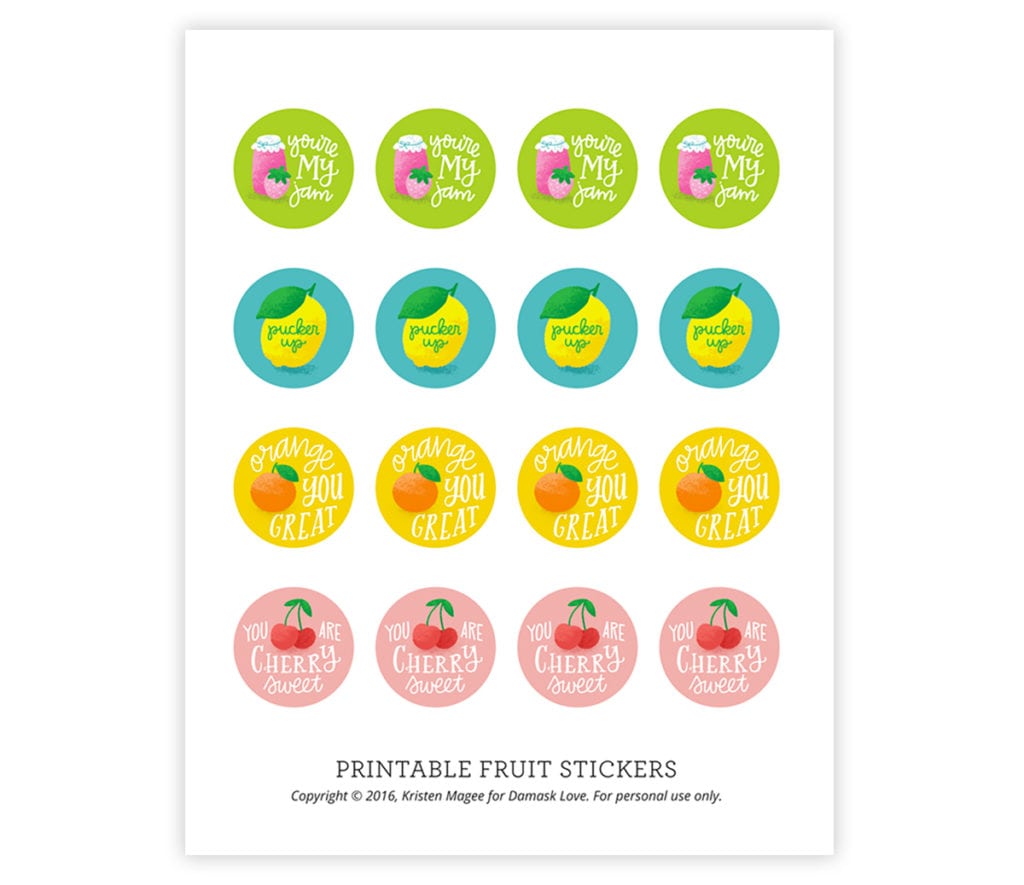 Illustrations: Kristen Magee of K.Becca
Photography & Styling: Amber Kemp-Gerstel


This project was completed in partnership with Canon. All projects, photos and opinions are mine, mine, mine! Thanks for supporting the collaborations that keep the lights on in this joint!