I'm beginning to get a little self conscious about the amount of food-related craft projects I have on this blog. Did you know that there's an entire category dedicated to food-themed crafts? There's something about faux foods that makes everything so much cuter. In the ranks of cute foods, fried eggs are at the top of the list – so here they are: fried eggs in all their felty goodness. The DIY Fried Egg Felt Zipper Pouch is in full effect.
Felt is the perfect material for zipper pouch projects because there's no need to finish the edges or hide the seams. It won't fray and in most cases, it won't rip. It's forgiving and great for beginner sewing projects. If you can sew in a straight-ish line, you can make this zipper pouch.
All you'll need for this project is:
Yellow and white
Scissors
a white zipper (6 inches long is ideal, but longer zippers can be shortened).
sewing machine
Optional: hot glue gun, brown and tan felt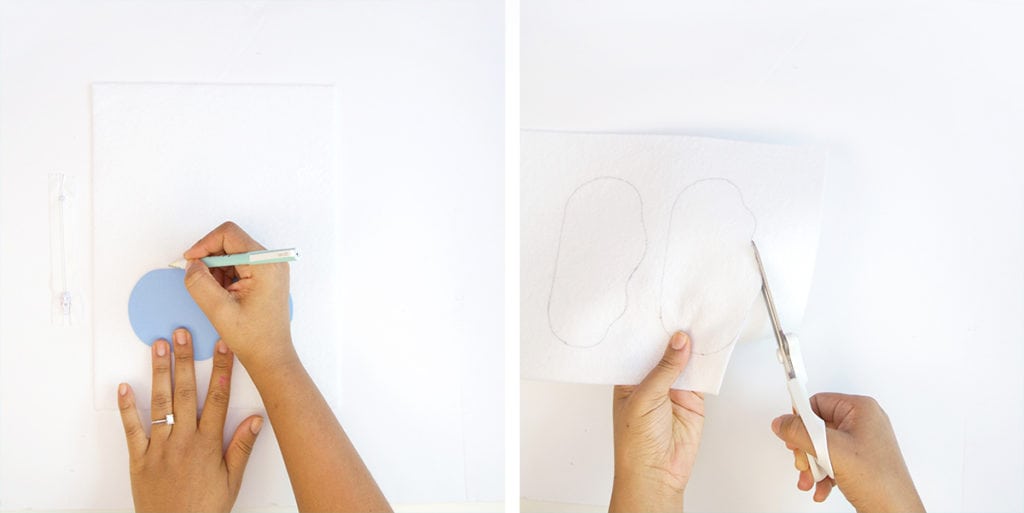 Start by drawing an egg shape onto cardstock and cutting it out. This will be your template.
Trace the template onto white felt twice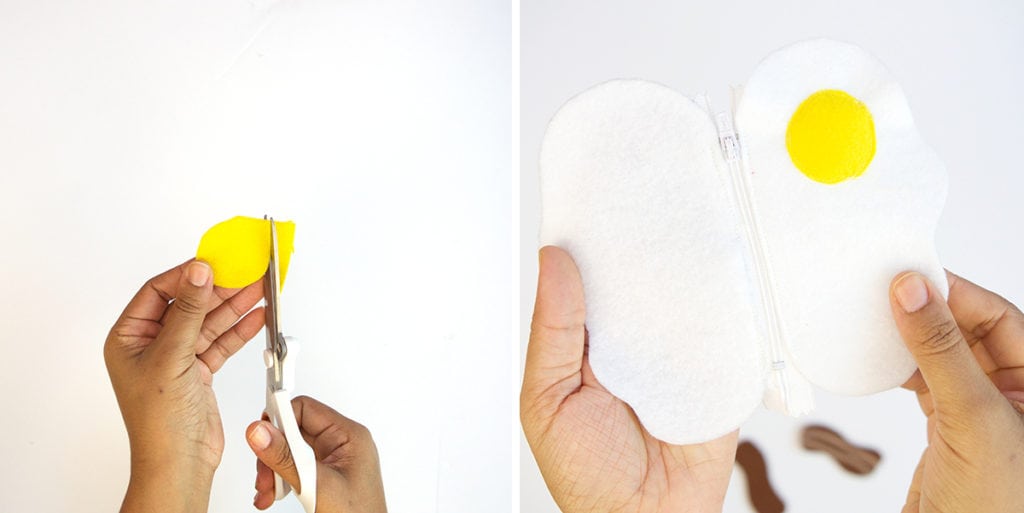 Cut a small circle from yellow felt
Use a sewing machine to sew the yellow circle into place then stitch the zipper between both pieces of felt as shown. The felt pieces should be a mirror image of each other.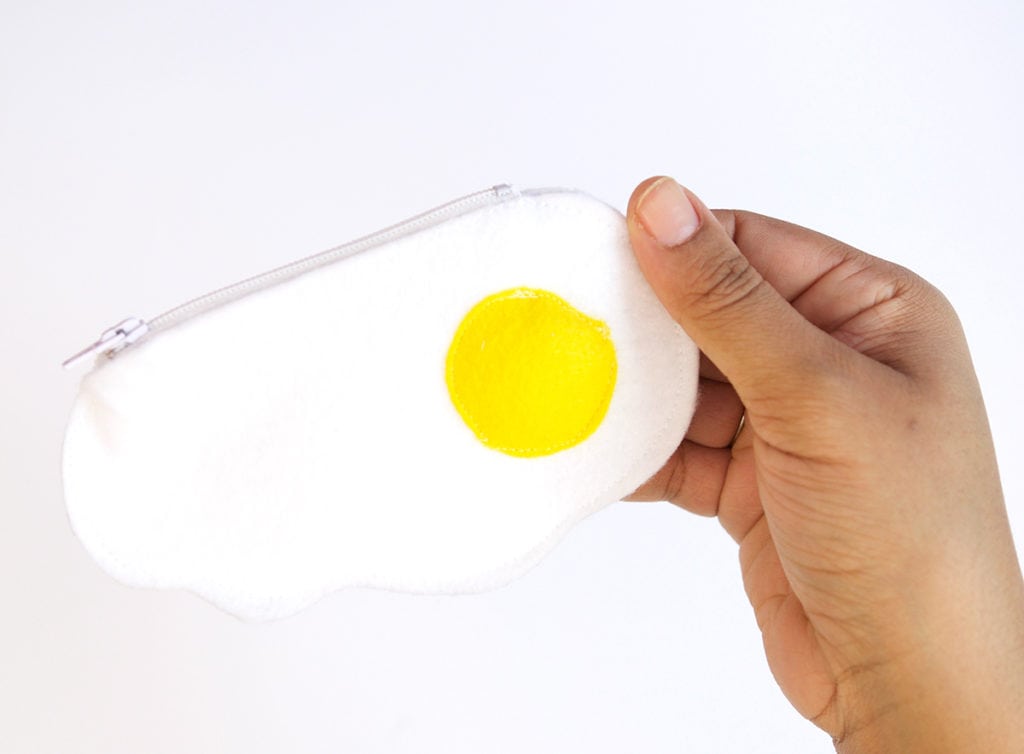 Use the sewing machine to sew the edges of the pouch together and you're done!
When you've finished this main portion of the pouch, you can cut a  piece of "bacon" from brown and tan felt to create a bacon zipper pull. Just use hot glue to secure it to the zipper.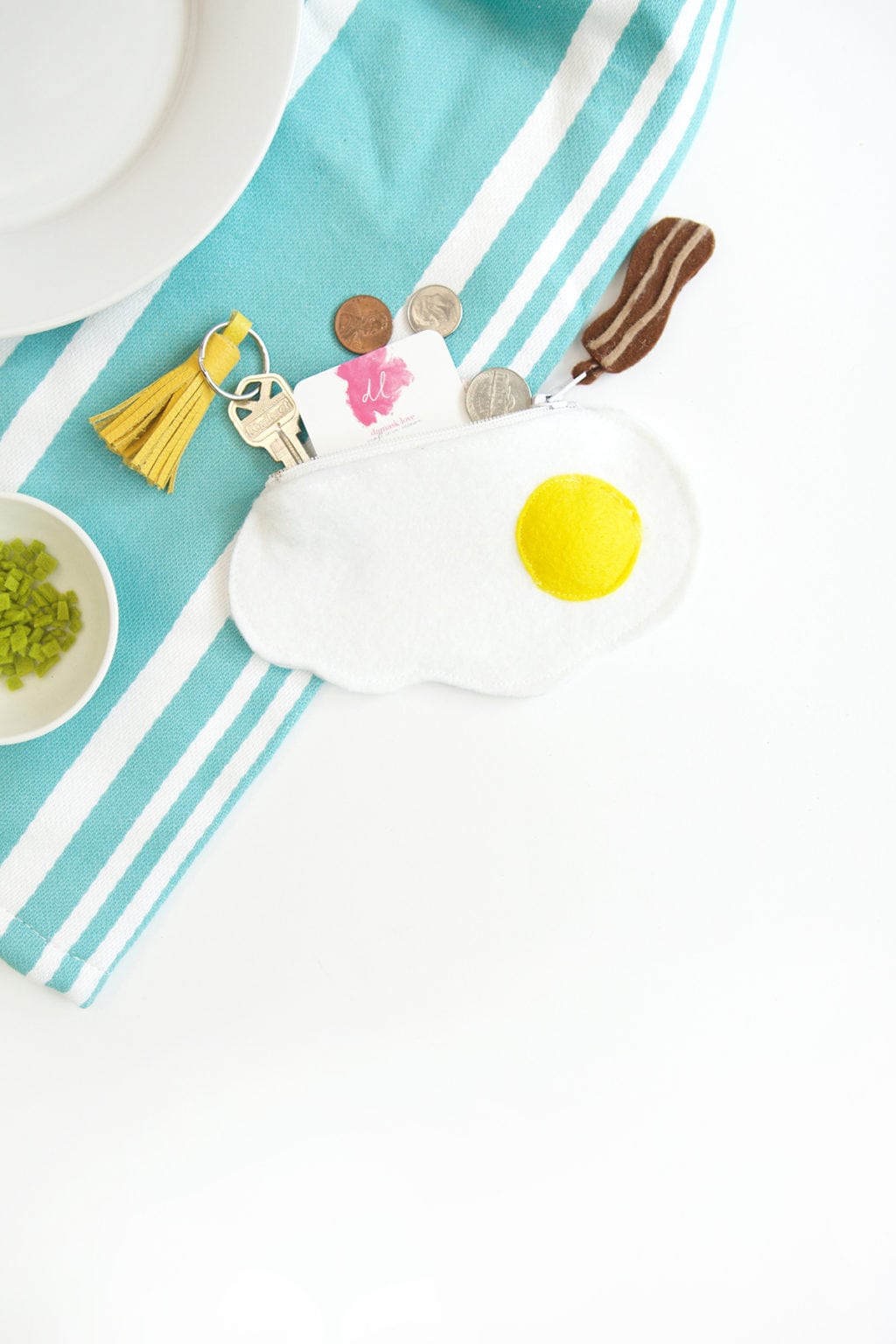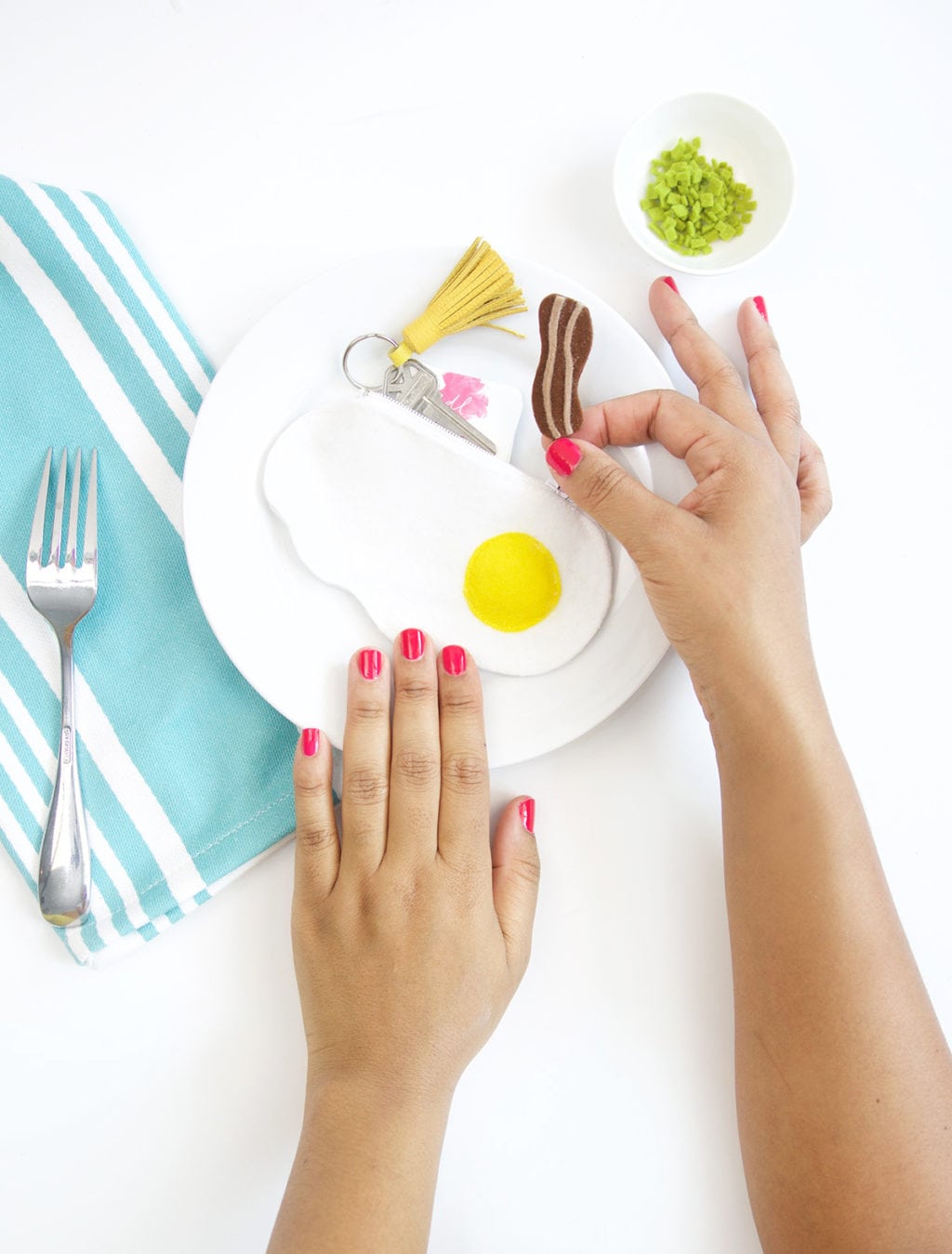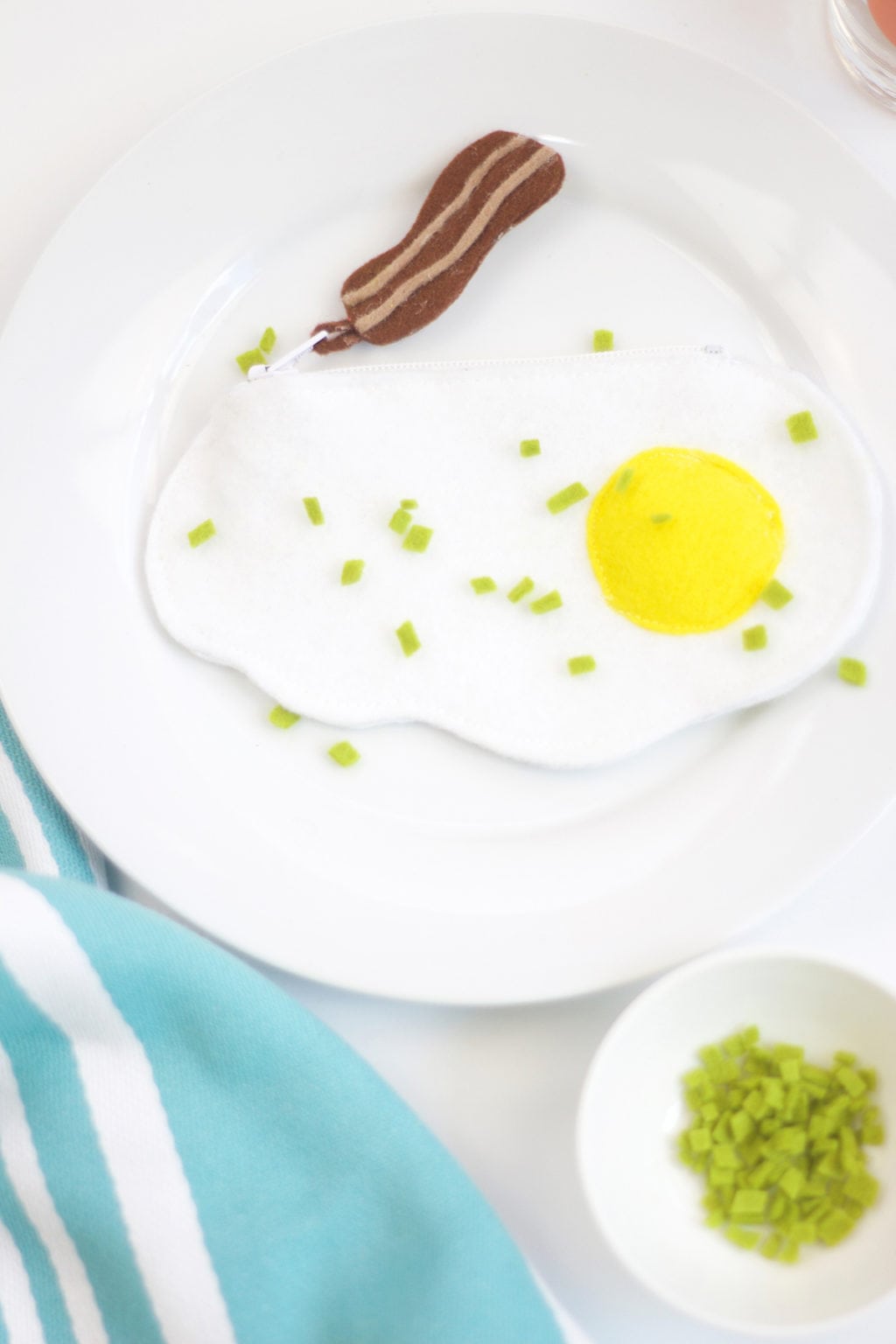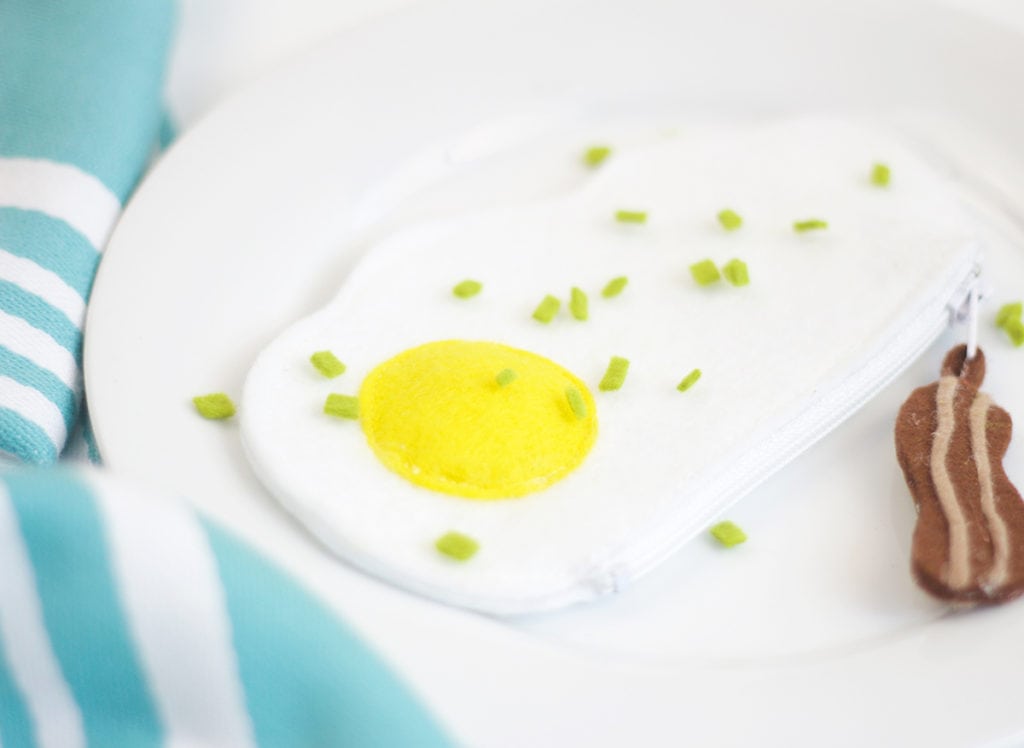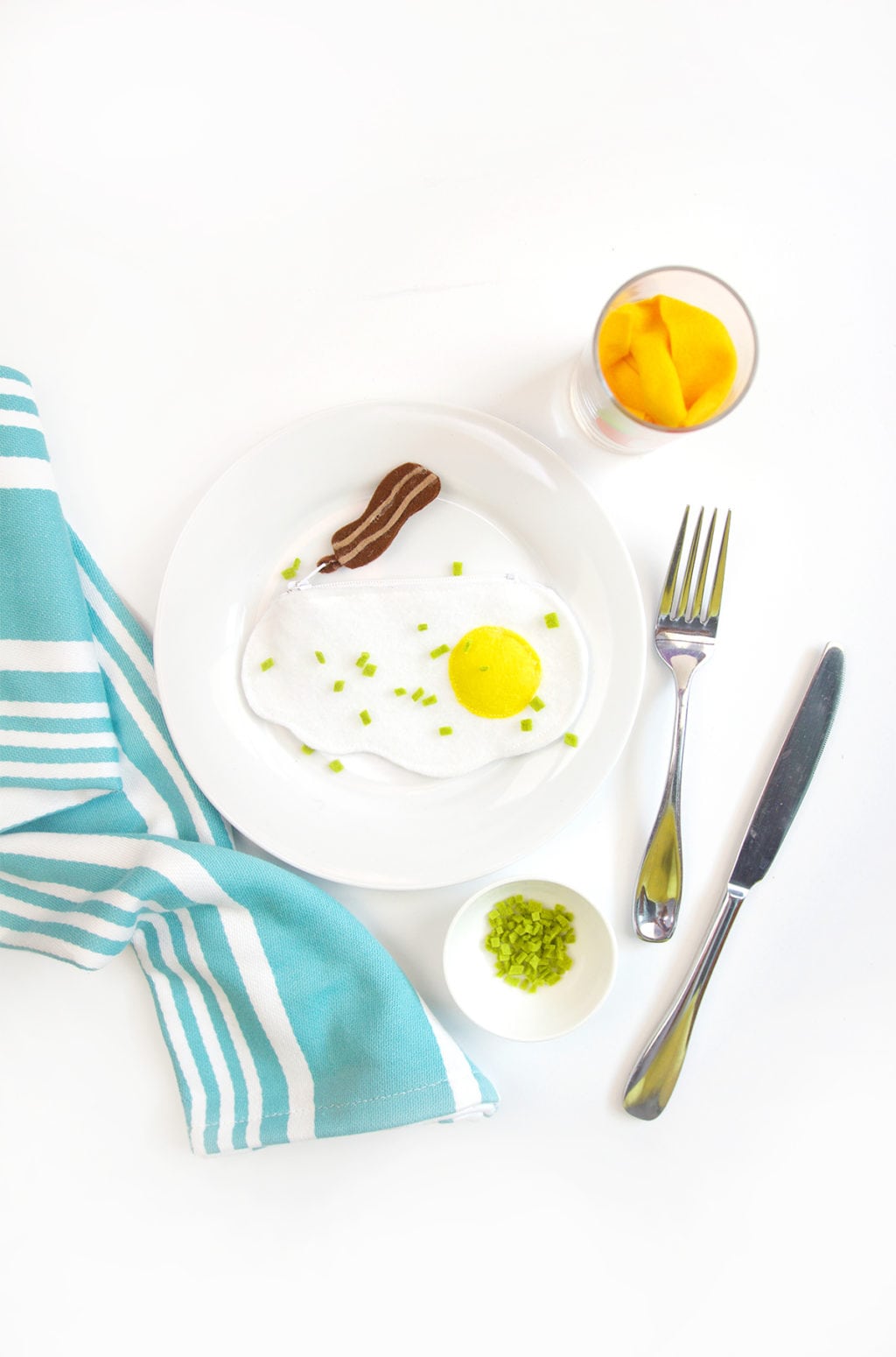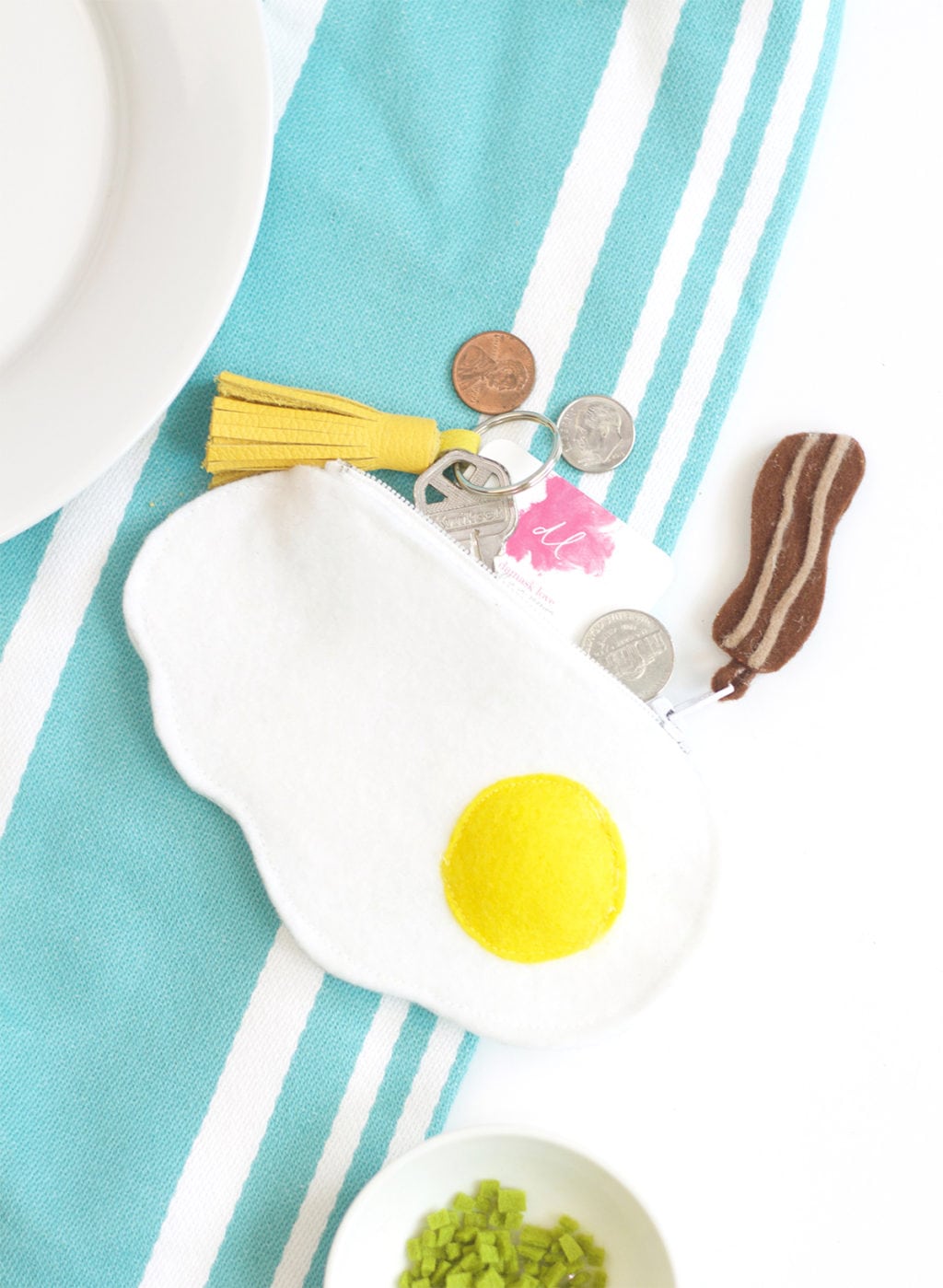 Are you ready to make your own DIY Fried Egg Felt Zipper Pouch? It'll instantly make you the coolest person ever…maybe not, but at least you'll have a pretty great conversation piece the next time you meet friends for brunch!