Apparently there are some people in the world who don't like cakes. Far be it from me to judge how you get down with your dessert preferences, but I just can't understand how you don't love spongy layer of sweetness and alternating bits of filling all topped off with a generous slathering of sugar paste…also known as frosting. I just don't get it. Today's DIY Paper Mache Cake Box should appeal to cake lovers and cake haters alike. You don't eat it, you craft it and then you gift it. And then you sit back and wait for the "OMG, you made that!?" comments to come pouring in. So without any further delay, let's make a cake.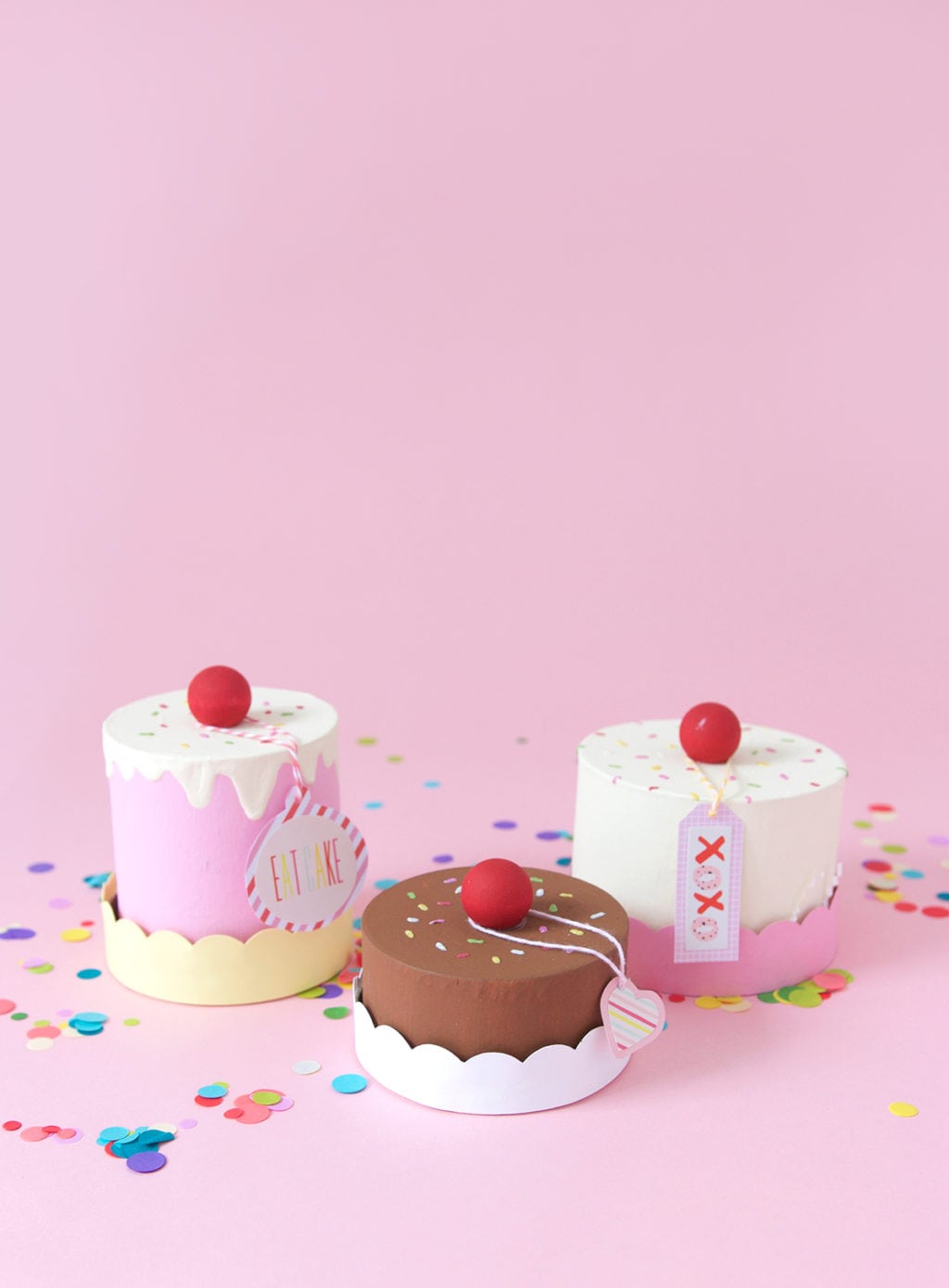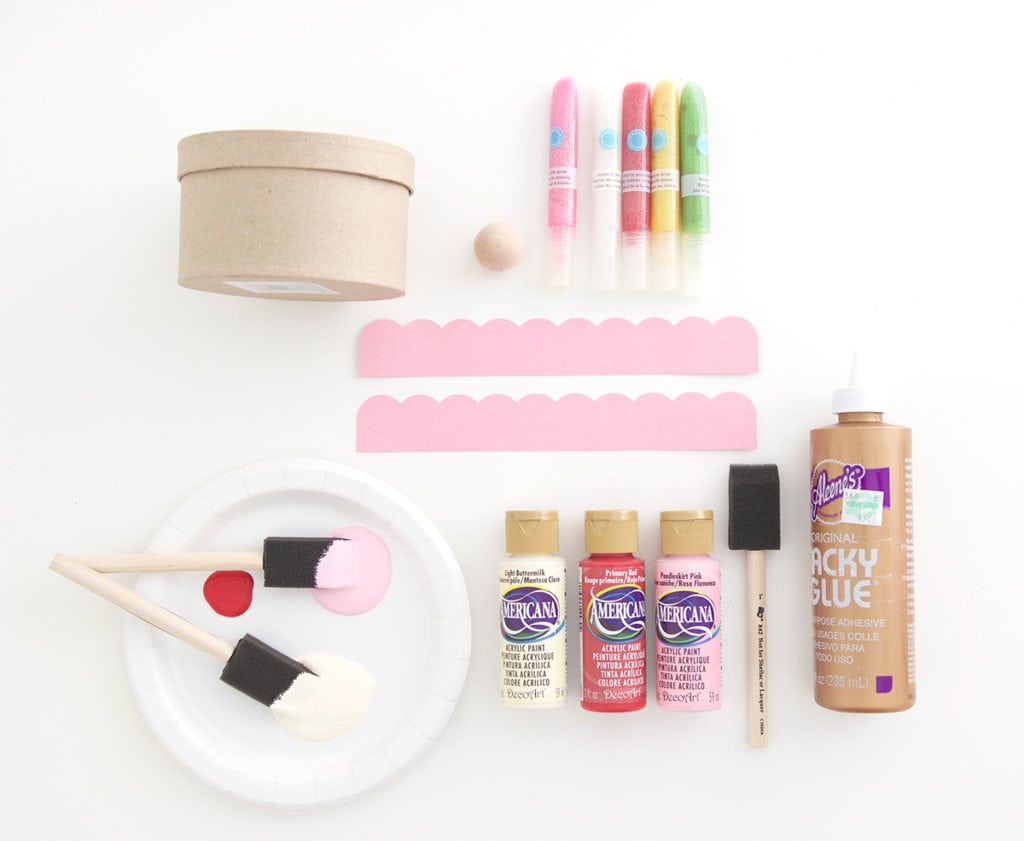 You'll Need:
A smallish round paper mache box. Something about 4″ in diameter works well.
Pink, red and white craft paint
glitter glue – THIS is my fave.
foam brushes
craft glue
a round wooden knob
strips of paper cut with scalloped edge. I used my Cricut Explore to cut THIS image but you can also use good 'ol scissors to get the job done.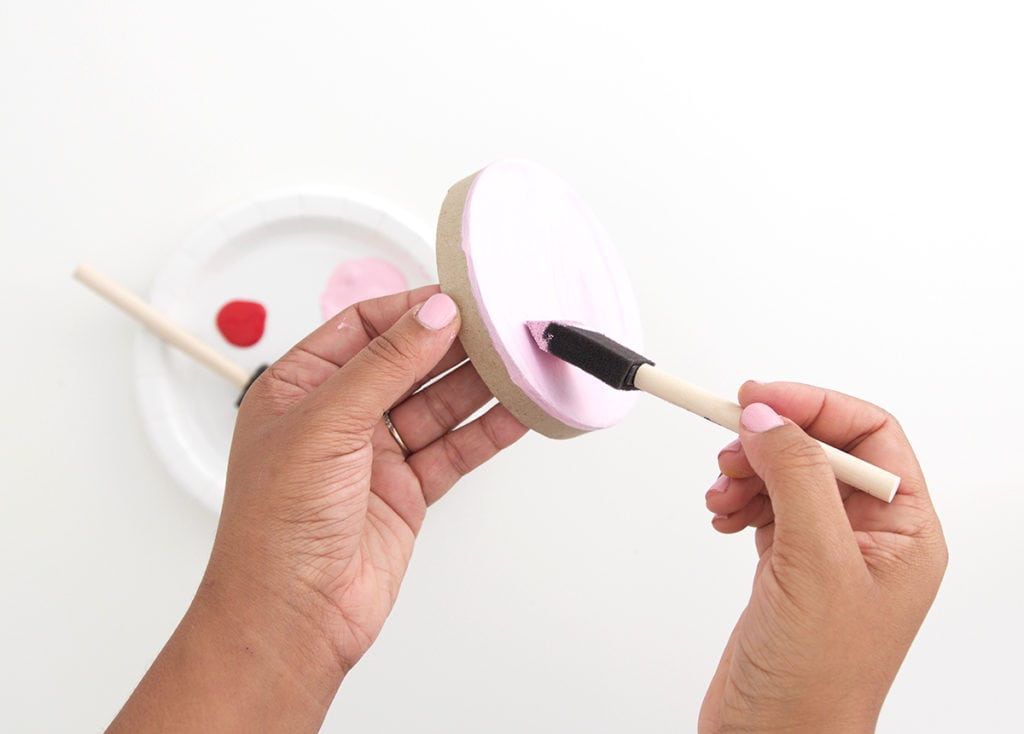 Paint the lid of the box with pink craft paint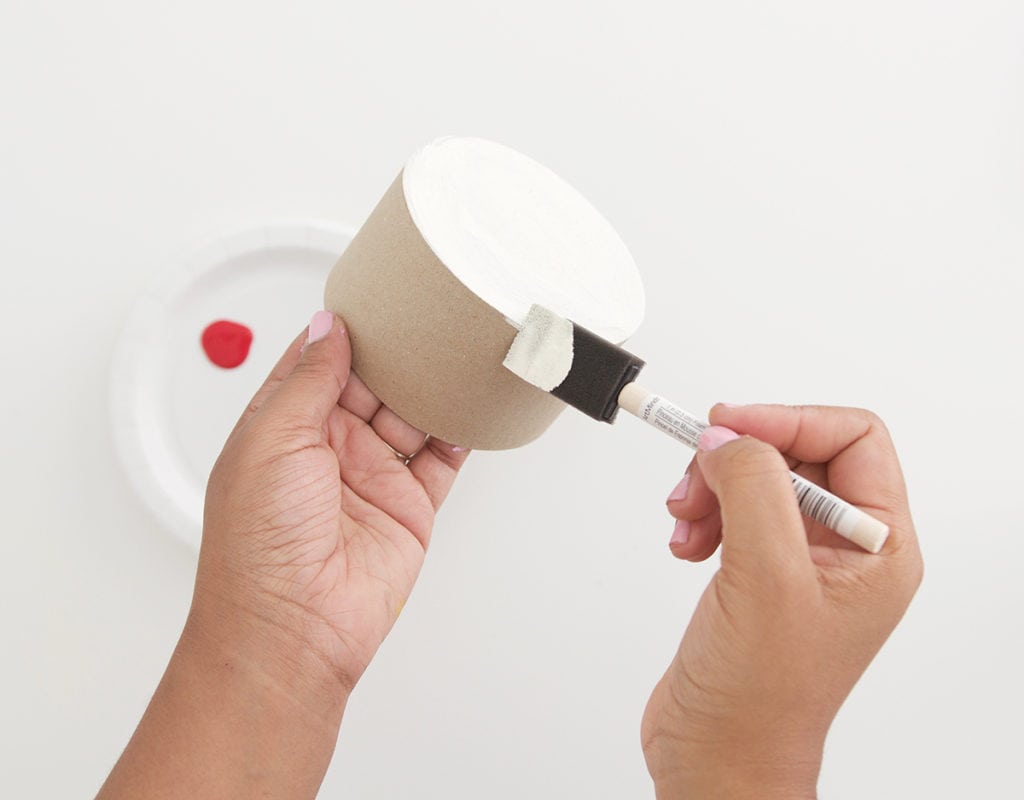 Paint the base of the box with white or cream craft paint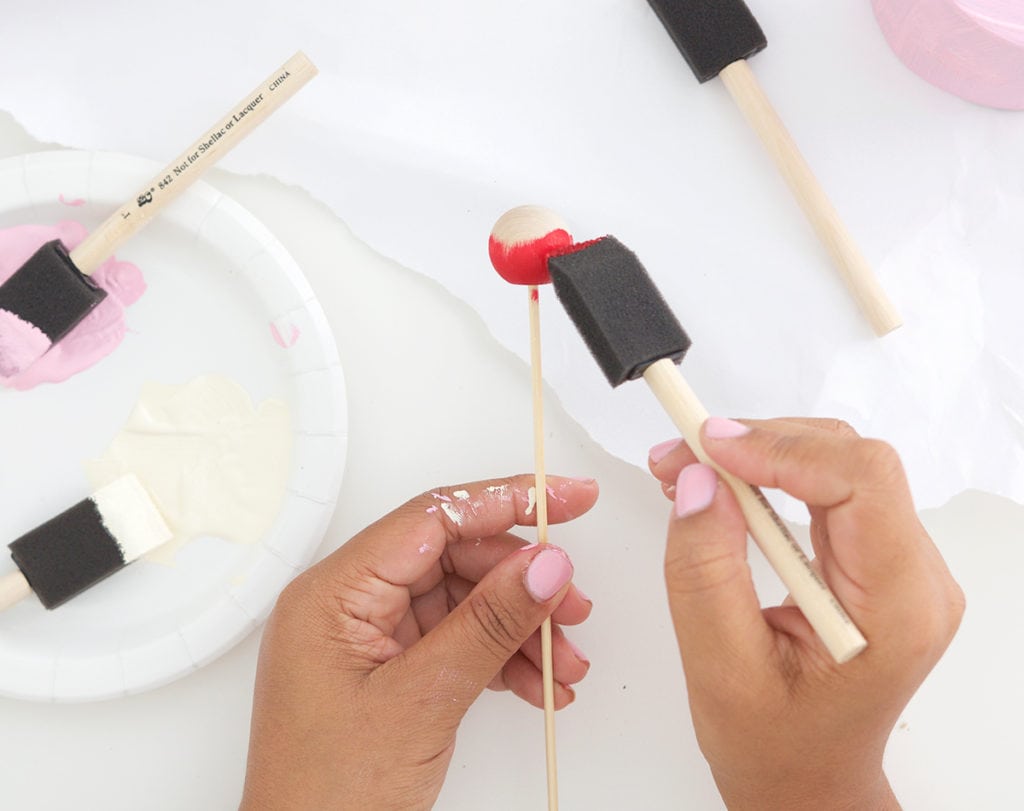 Paint the wooden knob with red craft paint. Tip: Use a skewer to hold the knob in place while you paint it.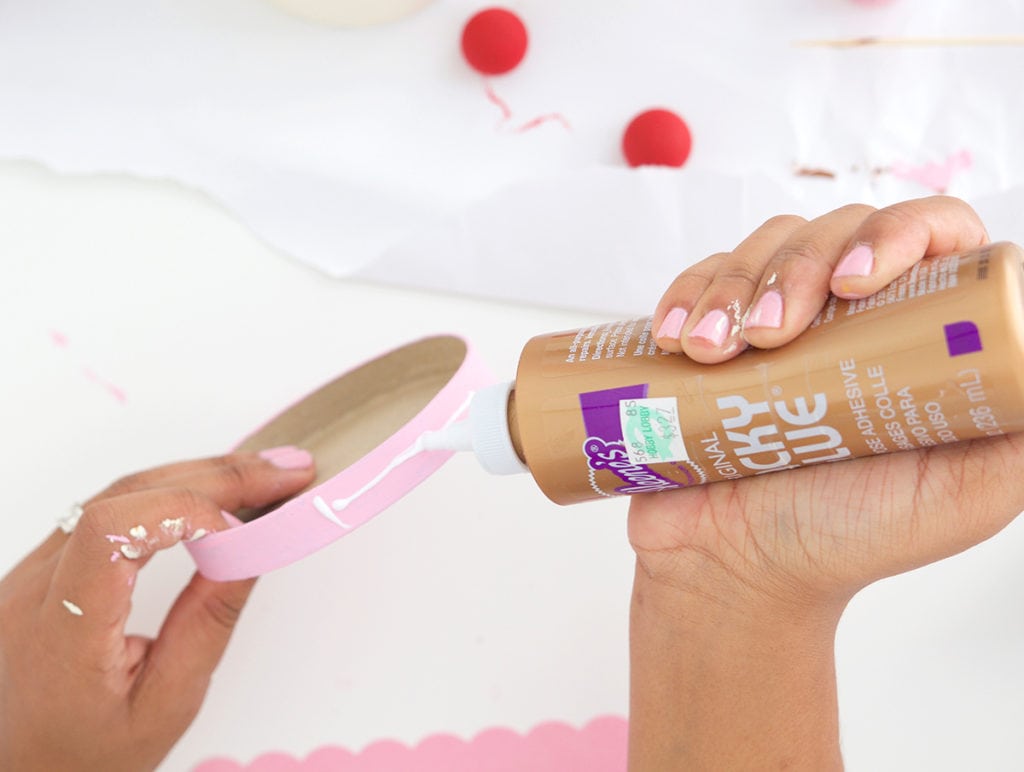 Run a bead of craft glue around the outer edge of the lid…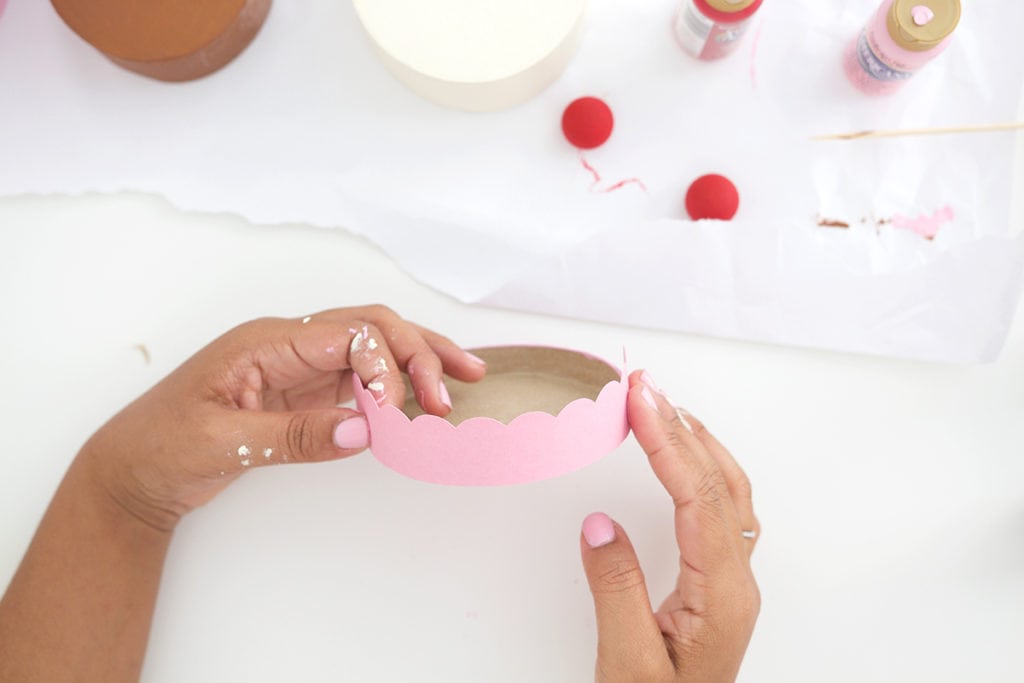 Adhere the scalloped edged paper strips around the outer edge of the box lid and let it dry.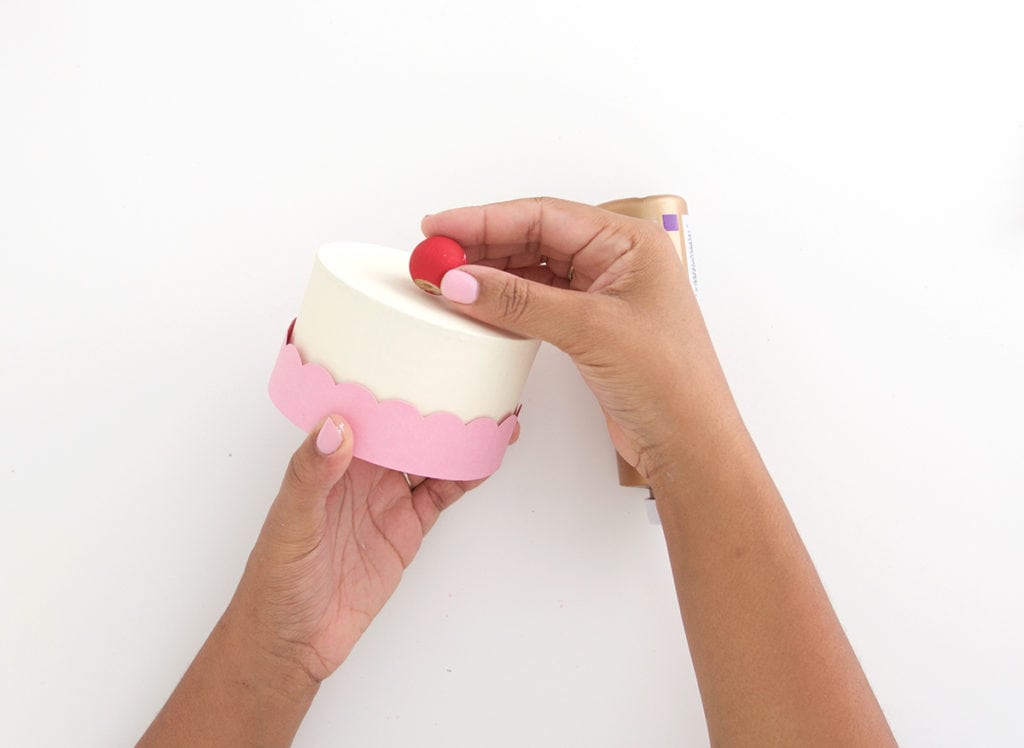 Use craft glue to adhere the wood knob to the top of the box and let it dry completely.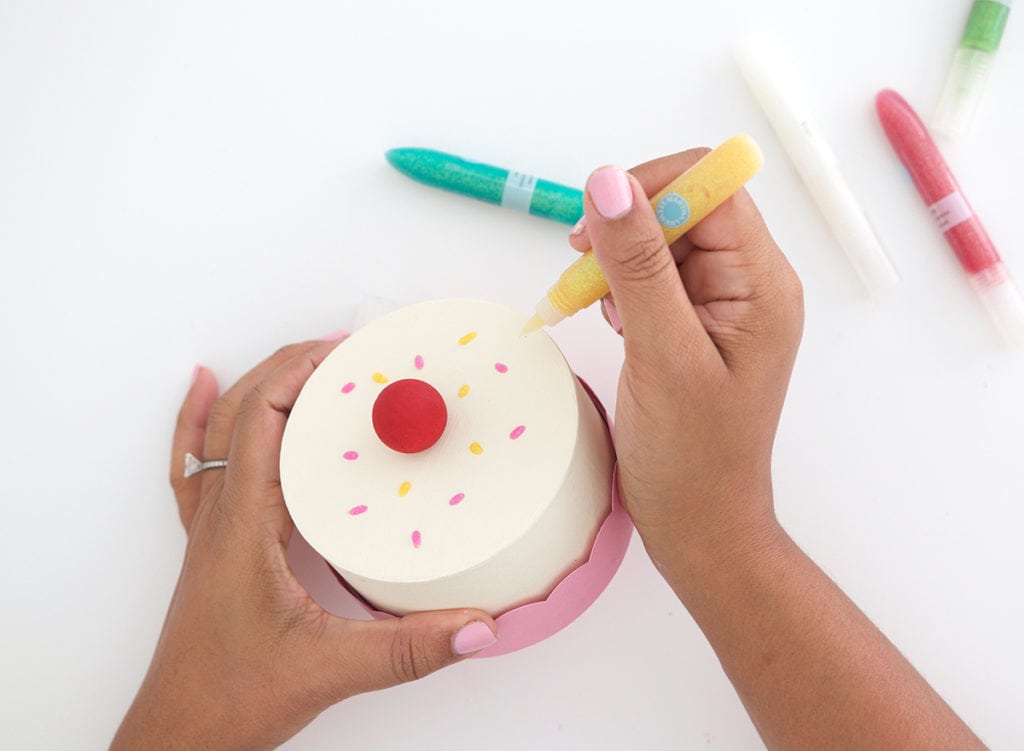 Add sprinkles to the top of the cake using glitter glue in a random pattern all over.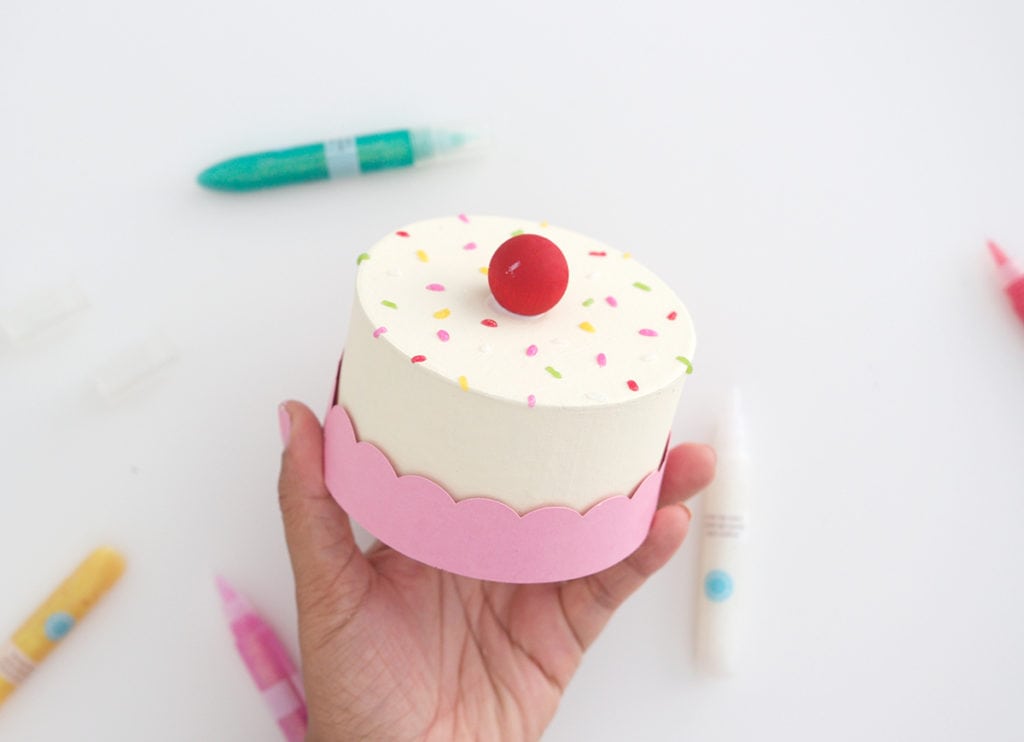 Once you completed your cake box, you can get creative with "flavors." Use the same basic steps to create an entire bakery of cake boxes that are perfect for giving cupcakes and other little trinkets.