I've lived through my fair share of fashion faux pas.  There was the matching tie-dyed tee shirt and leggings combo. There was the acid washed short overalls. There was the opened toed-lace up high heeled booties. And there was the teal fanny pack that I carried for most of 1989. Now, I don't see any chance that the matching tie-dyed ensemble will be making a come back any time soon, but I feel pretty strongly that the fanny pack has made a respectable resurgence and there's hope that we can make the fanny pack cool again. There are plenty of big named, fancy shmancy designers who have revived the fanny pack but I think DIY is the way to go and I'm here to prove it to you with today's Easy DIY Modern Fanny Pack…it's a goodie.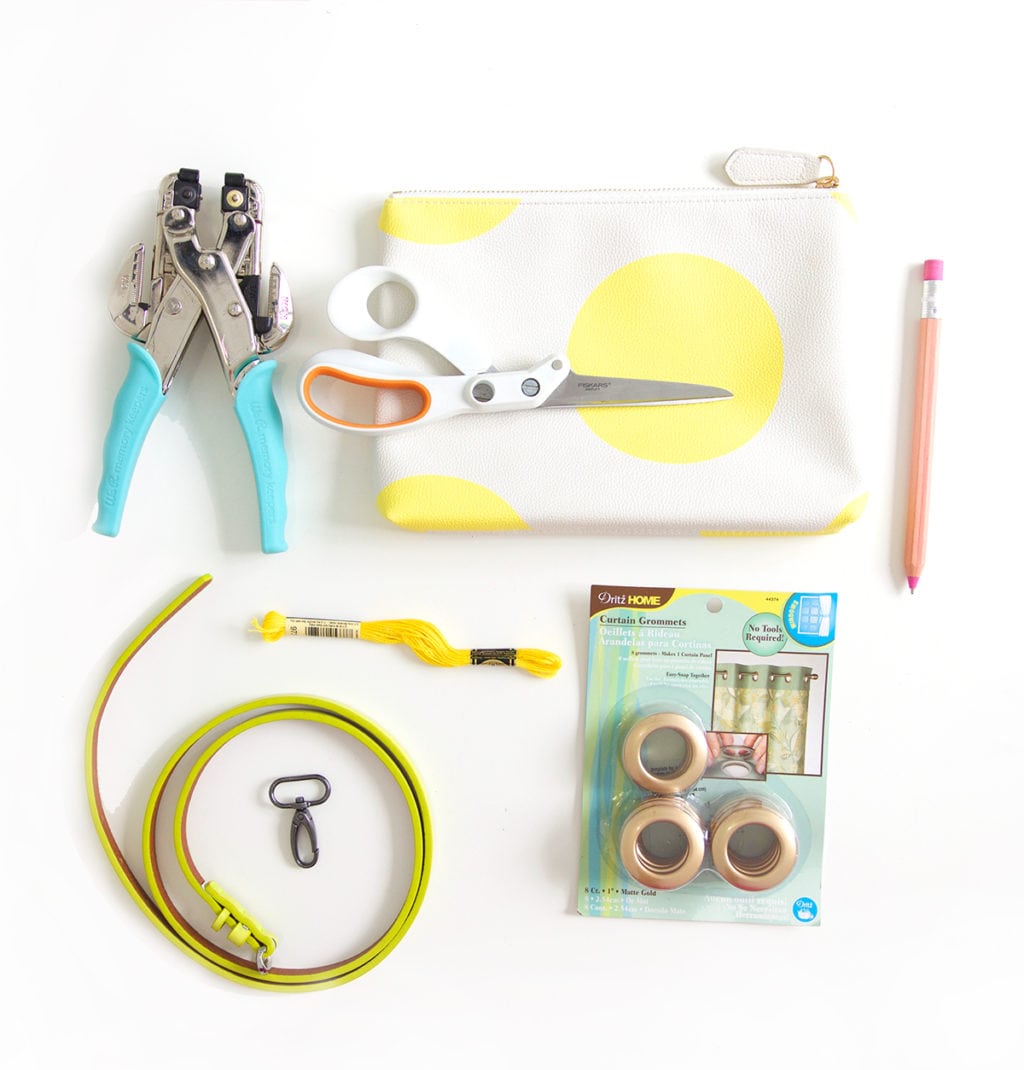 Crop-a-dile tool
A zipper pouch, something smallish. I picked mine up from Old Navy. Just stick with something simple that doesn't have a ton of pockets on the inside of it.
Scissors
A pen
A skinny/thin belt that matches or coordinates with the zipper pouch you're using
Embroidery floss that matches the belt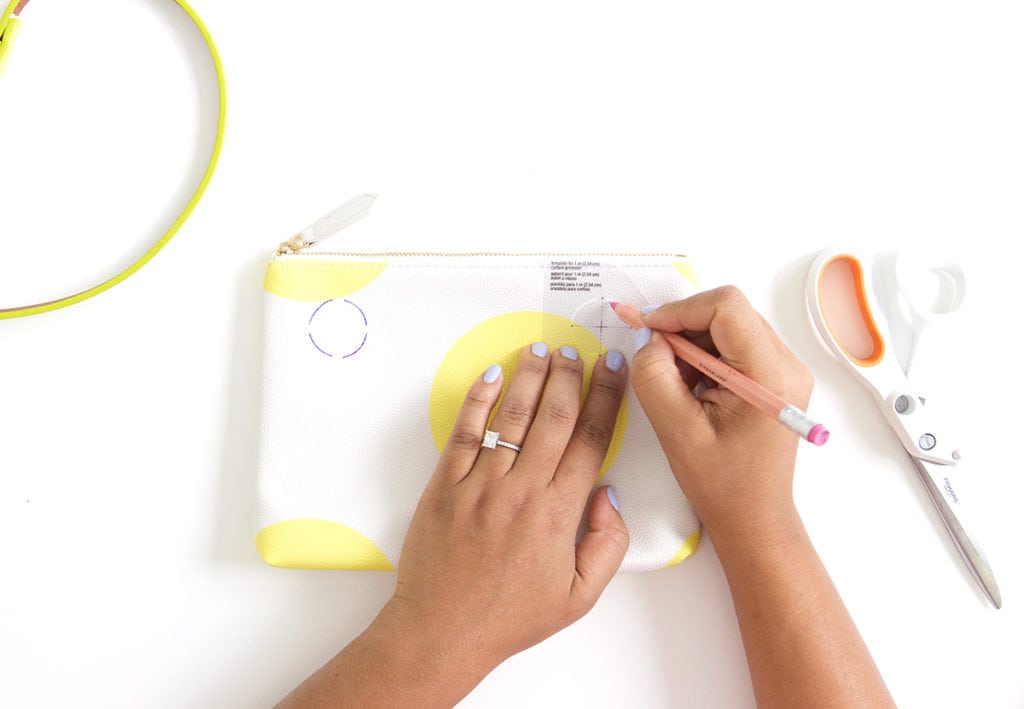 Use the template in the curtain grommet kit to create outlines on one side of the zipper pouch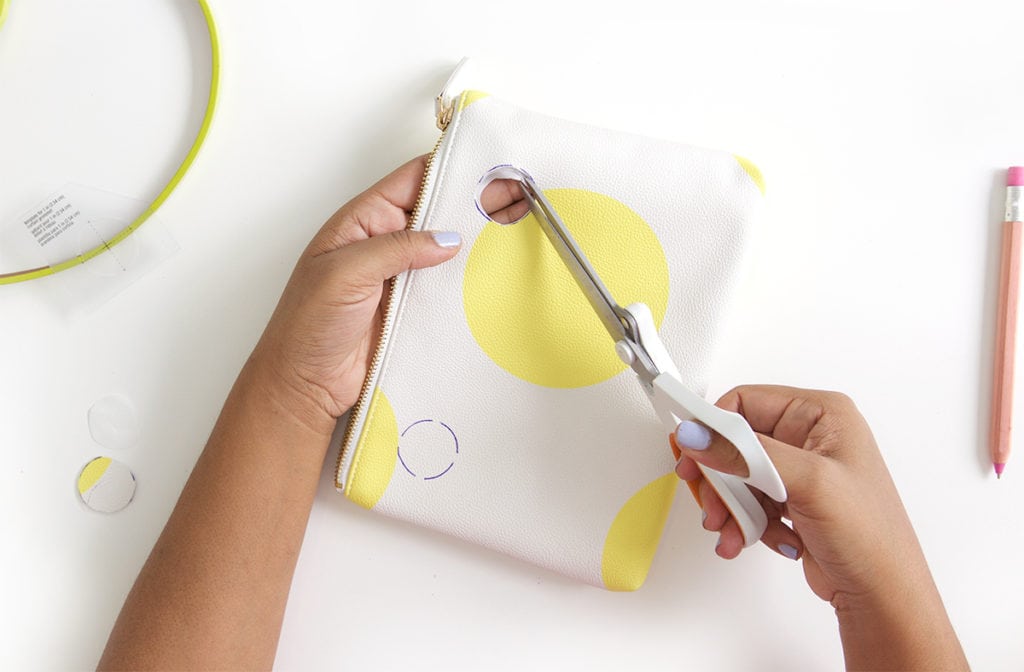 Use scissors to cut out the circles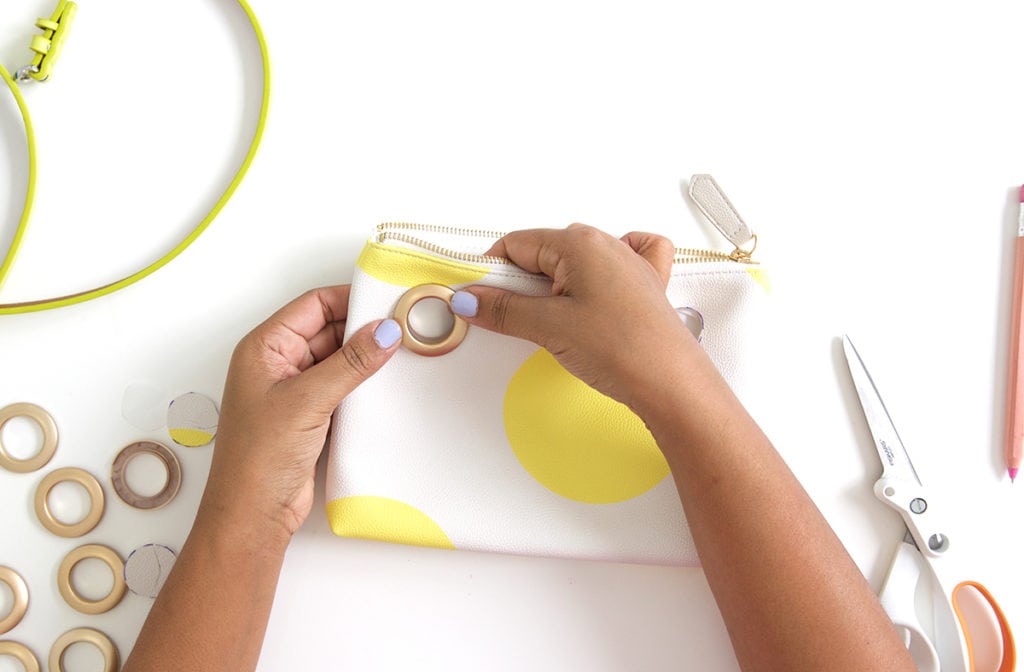 Place the curtain grommet according to the package instructions and snap them into place.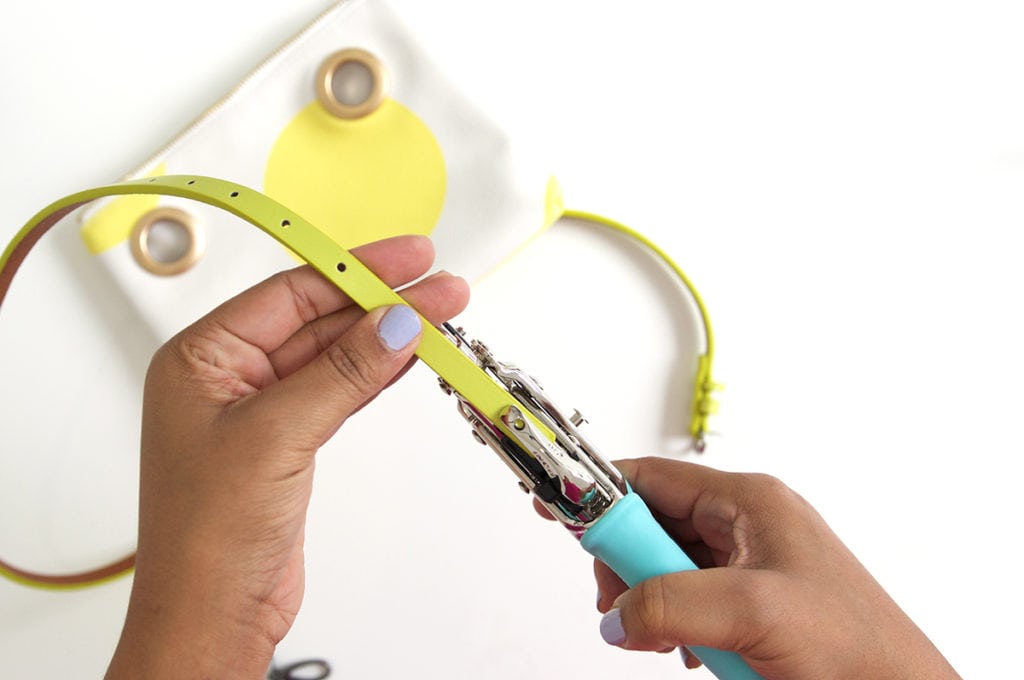 Use the Crop-A-Dile tool to punch a hole near the end of the belt. The Crop-A-Dile can punch through just about anything so this will be easy.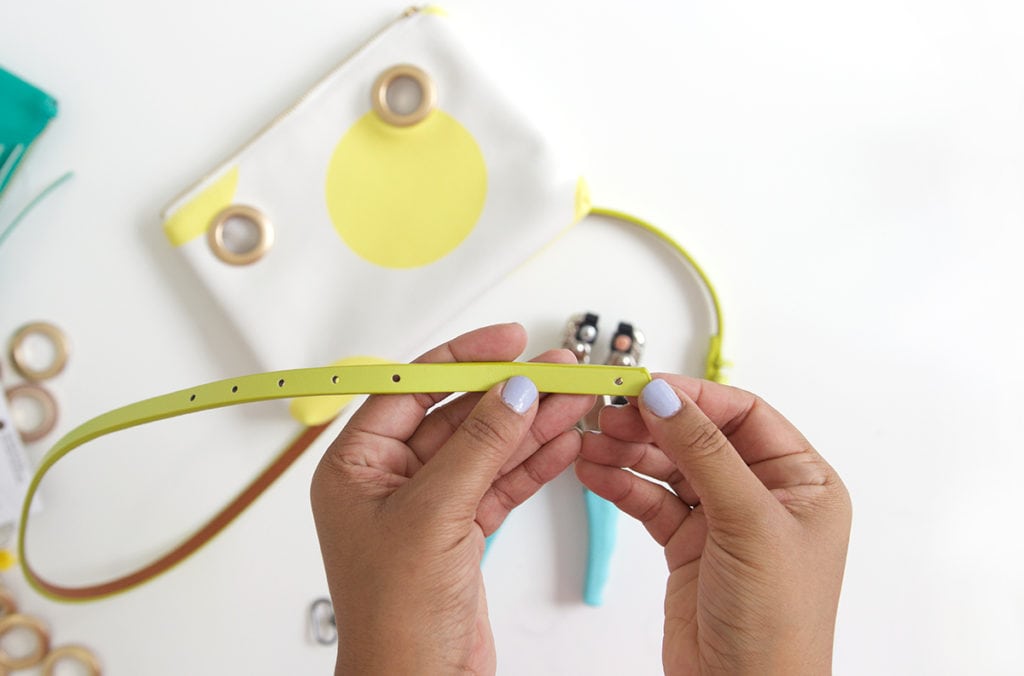 You should now have a hole that is similar in size to the other holes already in the belt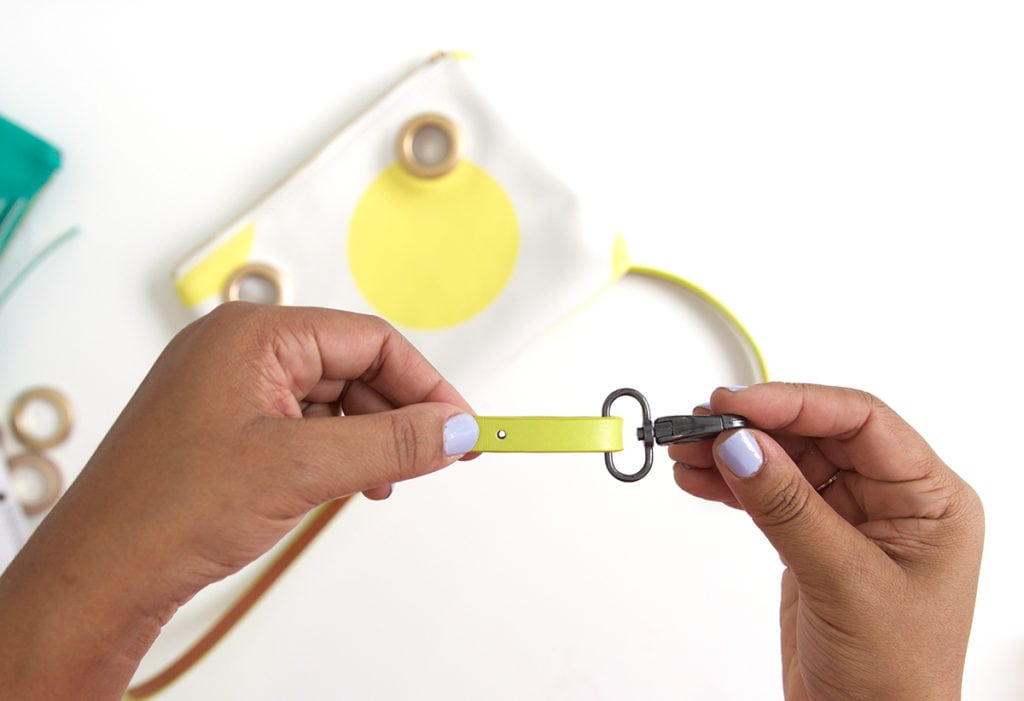 Loop the lobster clasp onto the belt…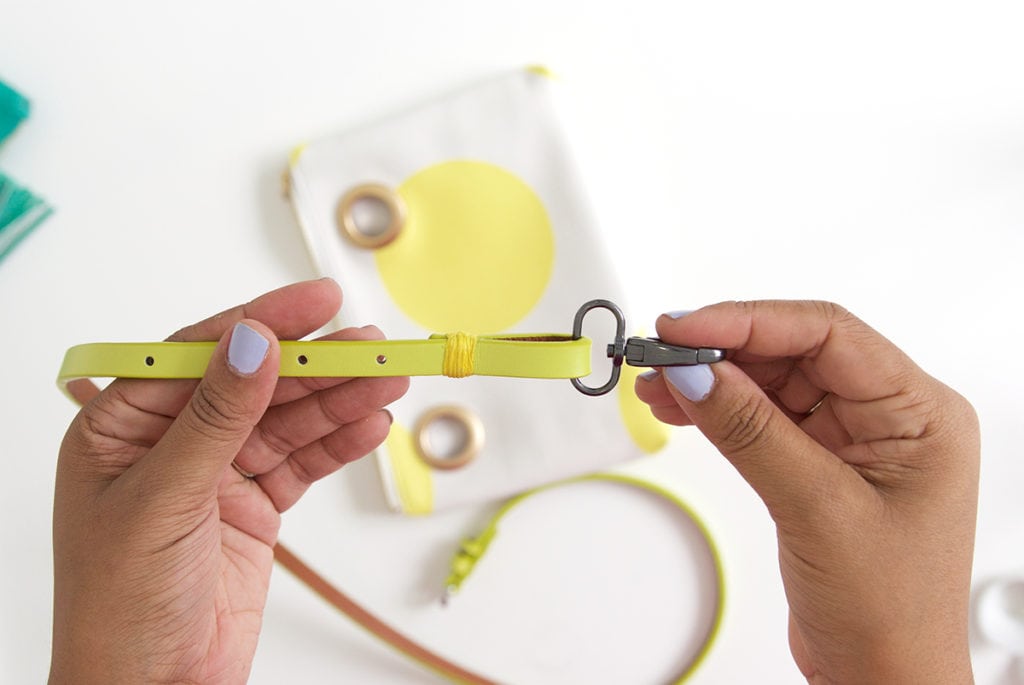 Use embroidery floss to secure the belt to itself. IMPORTANT: To do this step, line up your punched hole with another one of the belt holes. Select which holes to use based on how you want to waist of your fanny pack to fit. Then, pull the embroidery floss through the two holes and tie a snug knot. Then wrap the embroidery floss around and around and around and finish with a knot.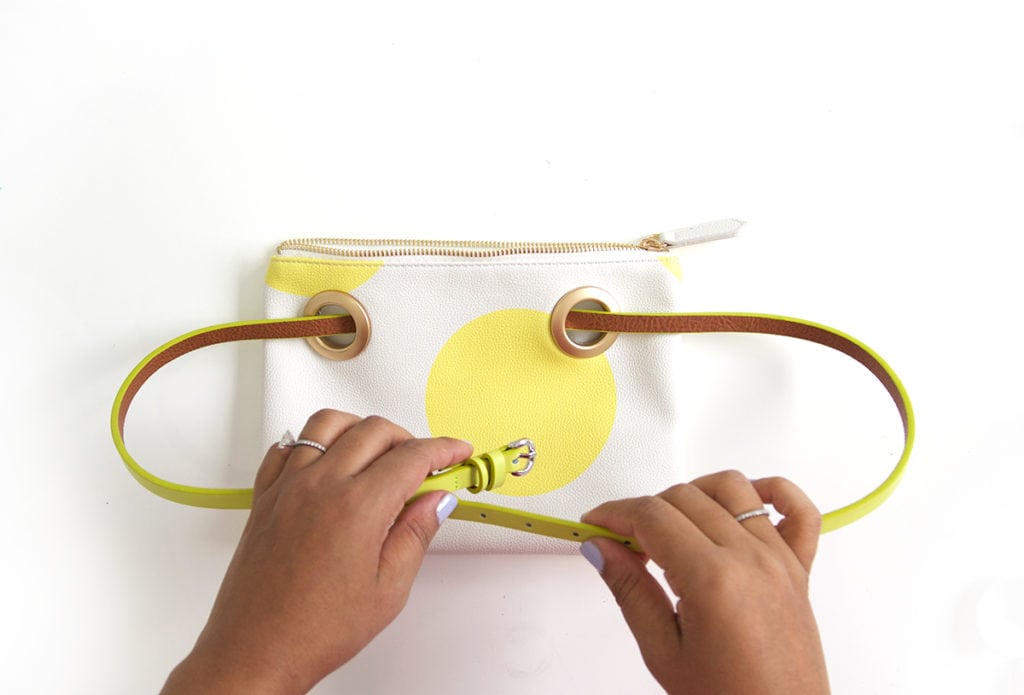 Last, pull your belt through the grommet holes and you're ready to make fanny packs cool again!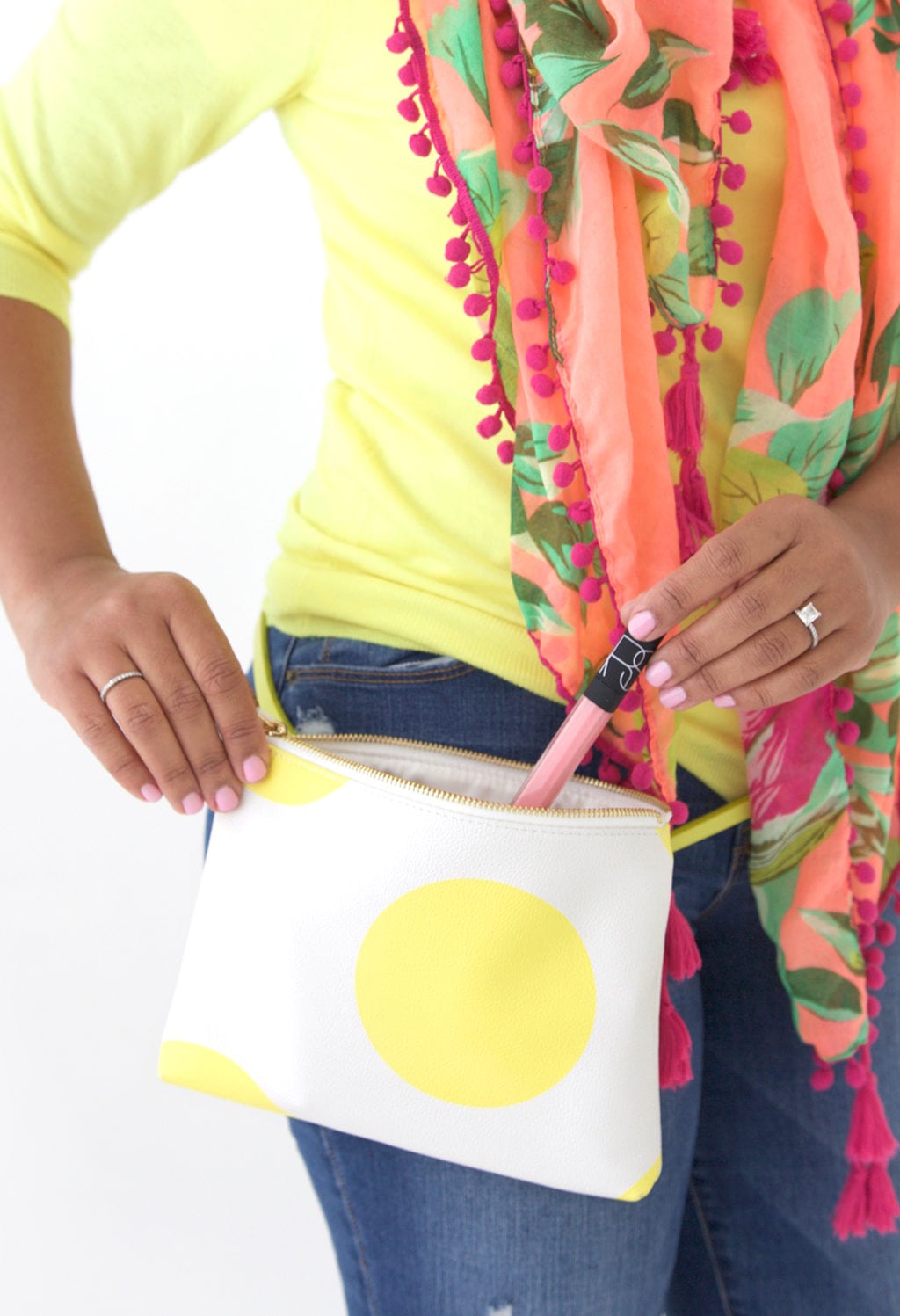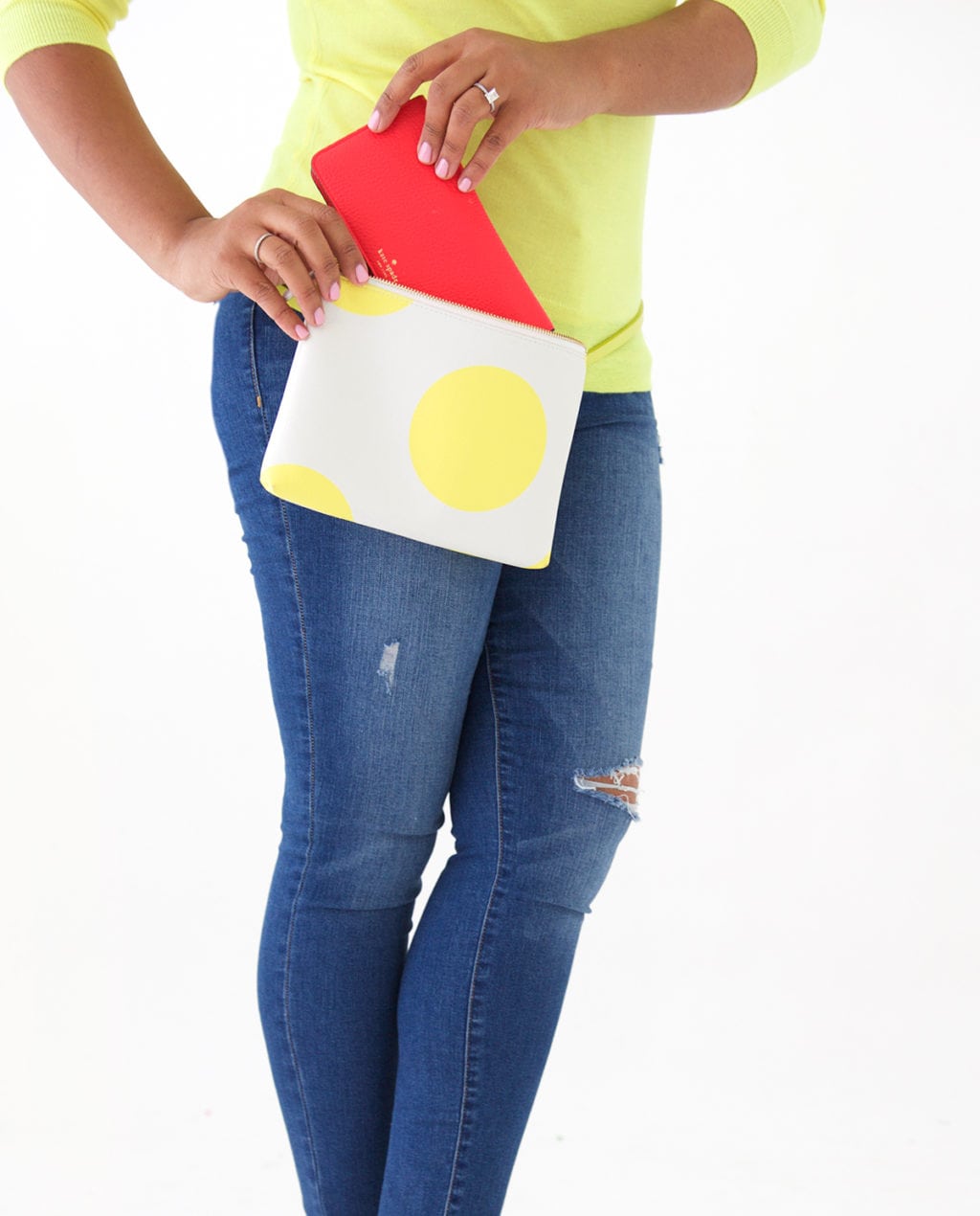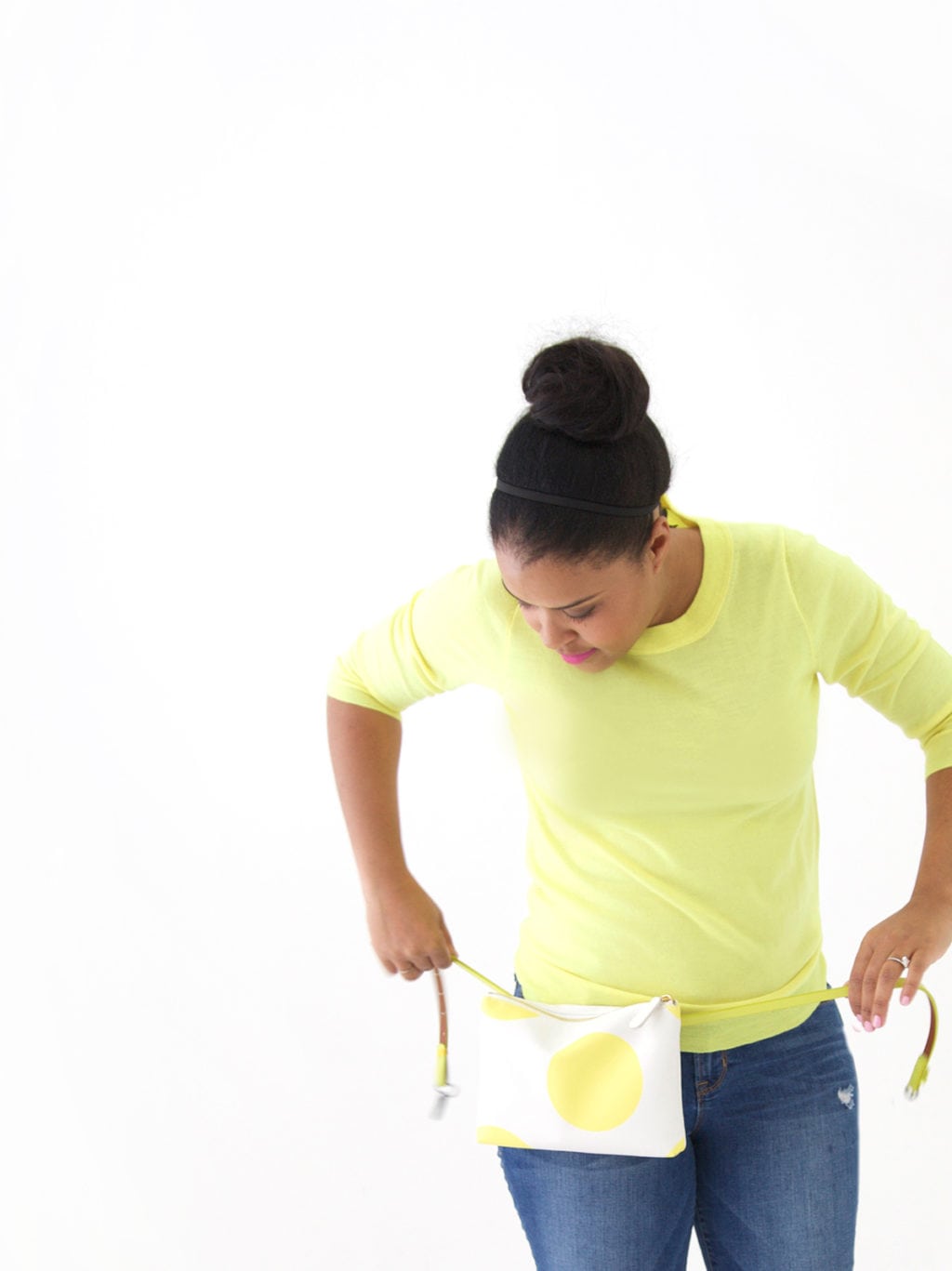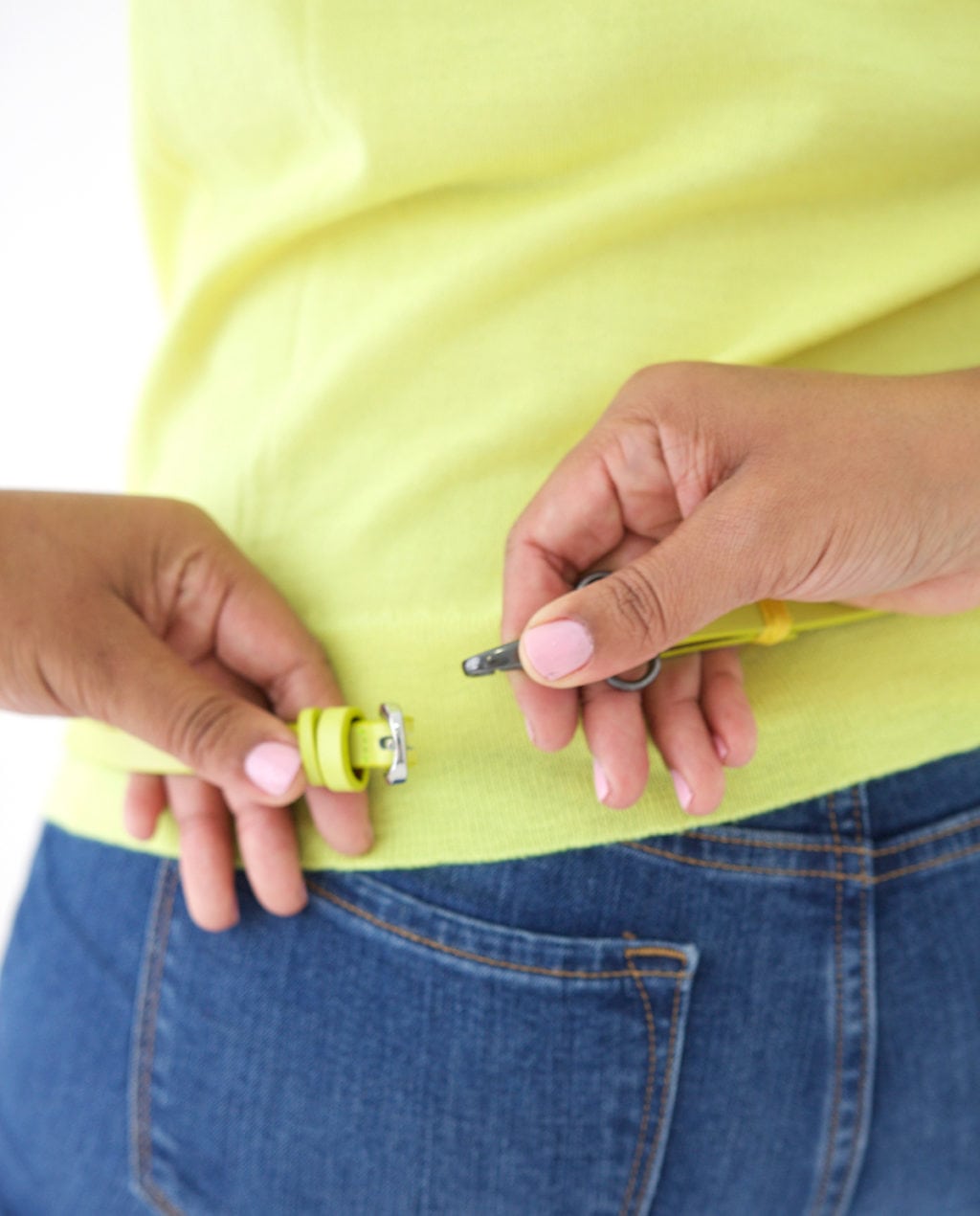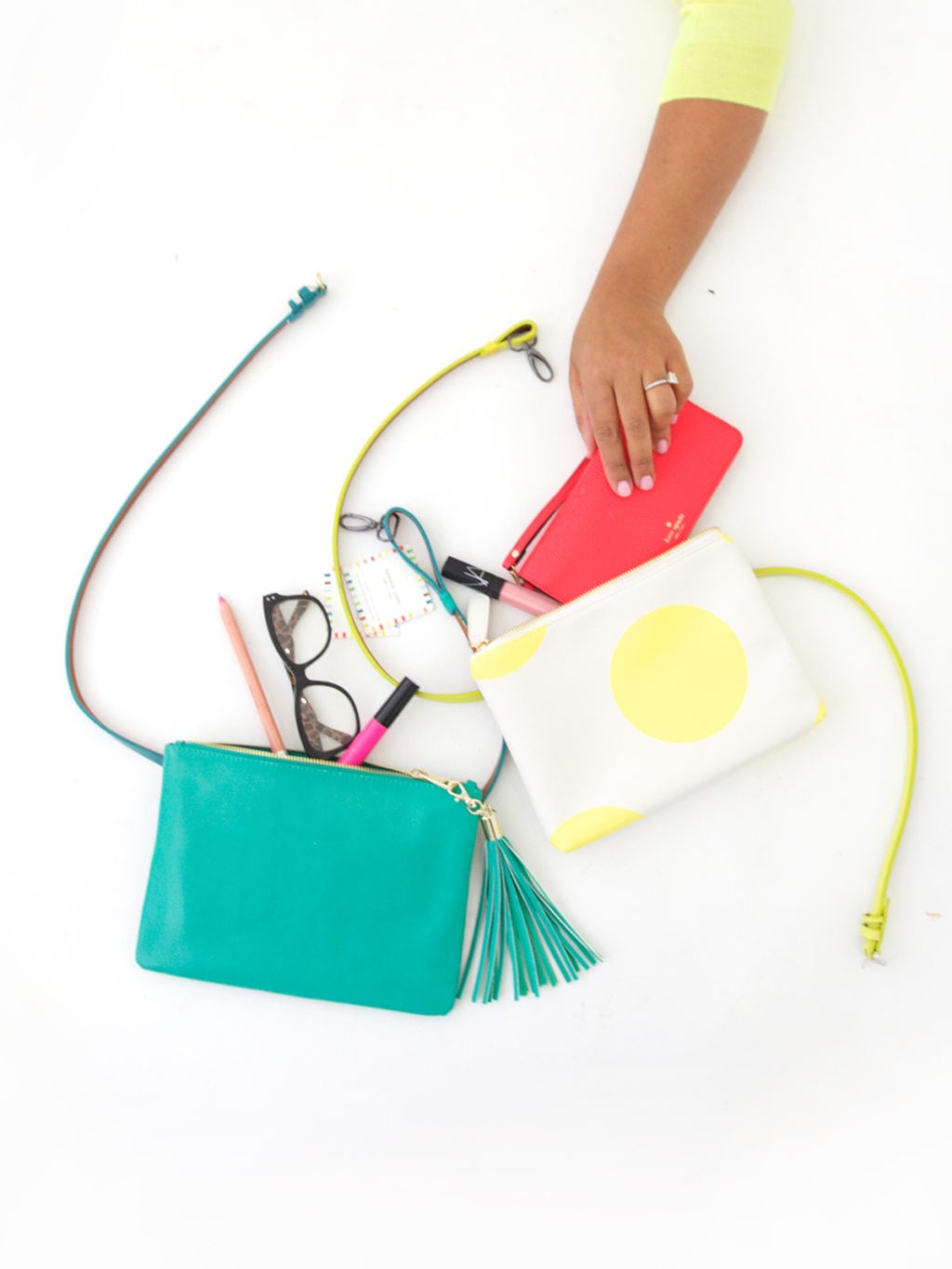 Do you think we can safely revive the fanny pack trend with this project? Let me know what you think…and while you're at it, feel free to share some of your own fashion disaster memories!
Styling: Amber Kemp-Gerstel
Photography: Michelle Brener Photography